When it comes to supporting women-owned businesses, there's no downside. Women business owners create jobs, provide security, and act as a shining example to young women and girls everywhere. By supporting these business owners, you help increase economic stability in families and in our communities. Now is a great time to check out some of the women-owned businesses in Minneapolis Northwest.
Love That Olive
Owner: Terri Chaffer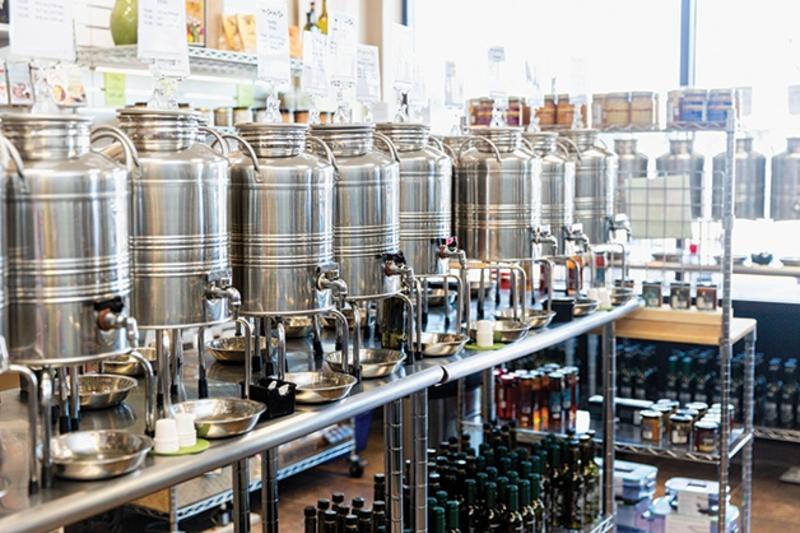 For more than 10 years, Love That Olive has been growing its loyal customer base with high quality olive oils and balsamic vinegars imported directly from Italy, along with a wide variety of gourmet food products and gift items. Love That Olive is a must-shop during the holiday season, or whenever you're looking for a unique gift item for a friend. Sample the assortment of oils and vinegars, and browse the baking and soup mixes, sauces and spices, kitchen products, specialty foods, candles, and olive oil beauty products. Here are some of our favorite EVOO's and balsamics: 
Cinnamon EVOO
Peppered Bacon EVOO
Dill EVOO
Truffle EVOO
Lemon Cucumber Balsamic
Cranberry Pear Balsamic
Siracha Balsamic
Dark Chocolate Balsamic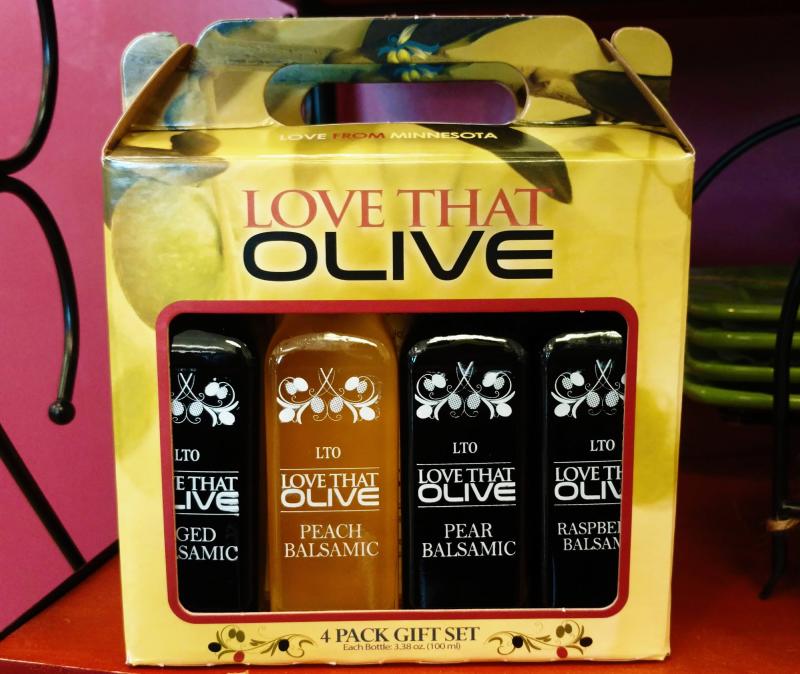 Love That Olive offers balsamic and olive oil gift sets, so you can take home a few different kinds to try. Follow Love That Olive on Facebook and check our the website for in-store class offerings (when the pandemic is over). Some are open to the public and others require reservations. You can also schedule a private class or tasting with family, friends or coworkers.
Read more: Discover Cooking and Shopping Inspiration at Love That Olive
 
Leela & Lavender
Owners: Jill Shea and Laura Polanksi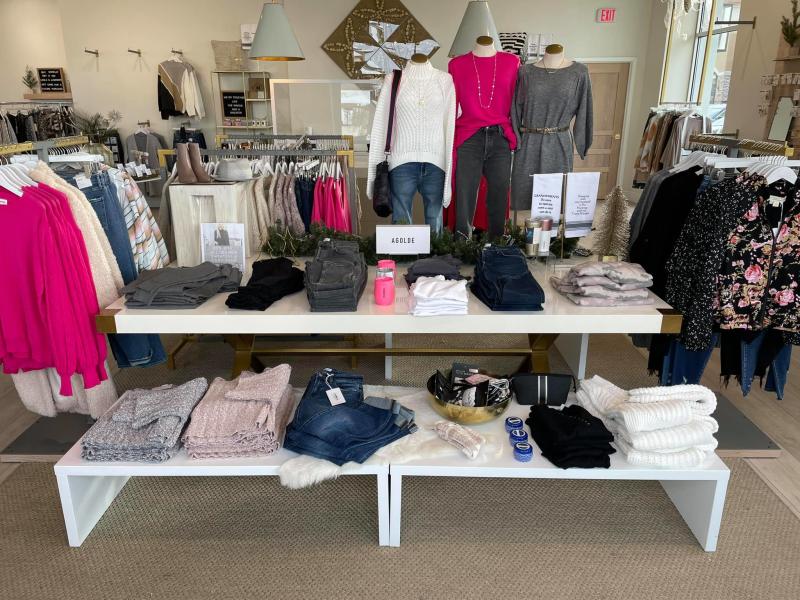 Leela & Lavender, women's fashion and gift boutique, empowers women to look and feel their best selves. The owners' guiding principles include inspiring life and style adventure, creating happiness and love of family, and using their business as a force for good – serving the community and lifting others up. The boutique offers a variety of trendy styles and fits that match each woman's unique self, from casual rompers, tees and tanks, to sophisticated sweaters, skirts and tops. They're always featuring new arrivals, too, so the styles are fresh and fabulous. You'll also find a fun selection of shoes, boots and accessories, so you can create an outfit that makes you feel your best.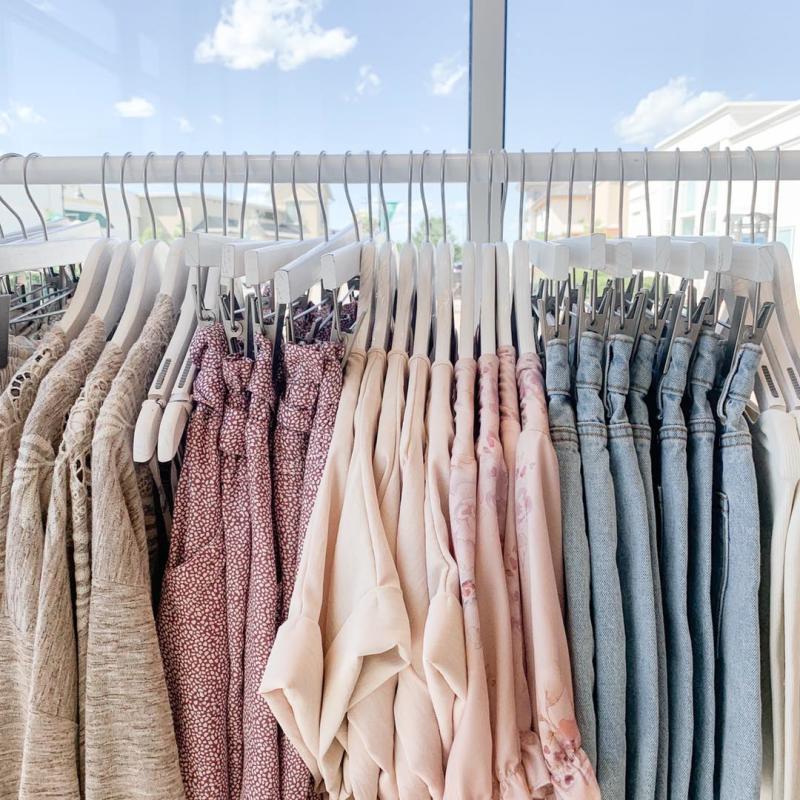 Book a ladies night out shopping party with your girlfriends, and get an extra personalized experience when you book a style session or private shopping appointment. Follow Leela & Lavender on social media for Wine Wednesdays, where stylists open a live chat on Facebook and Instagram to talk about all things style!
 
Olfactory Scent Studio
Owner: Sue Brady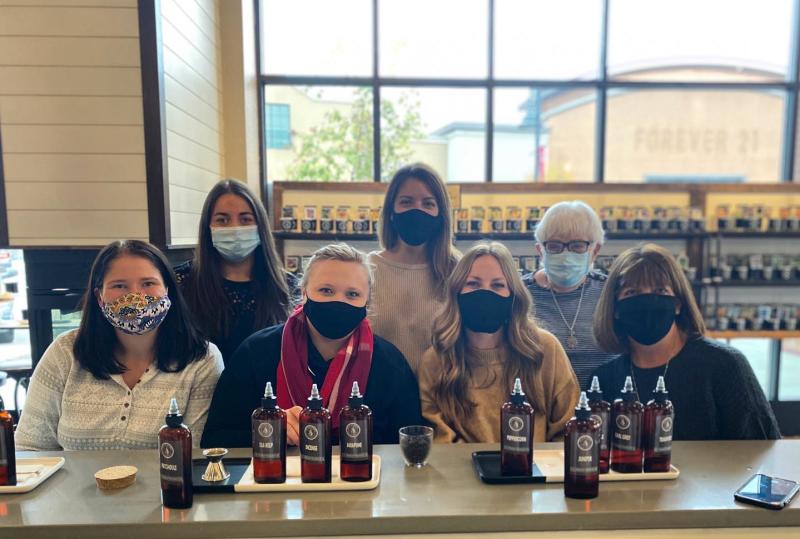 Olfactory Scent Studio offers a one-of-a-kind scent-making experience. First, let your nose peruse the 100+ natural soy candle scents available and make note of your favorites. Then, you and your scent stylist work together to pick the best combination of scents to match what you're looking (smelling) for. Finally, blend your special fragrance into a soy candle, bath salts, body scrub or room diffuser. Any of these products makes a thoughtful gift for yourself or someone you love. The process of choosing and blending scents is a perfect activity for a girls night out, date night, birthday celebration or bridal shower. Here are some of our favorite scent combinations:
For the summer lover: watermelon, sweet grass and ginger ale
For the coffee connoisseur: coffee bean, chai tea, hazelnut and whipped cream
For the gardener: tomato plant, basil, earth and honeysuckle
For the bookworm: old books, red wine, leather and rain
Read more: Blend Your Own Unique Fragrance at Olfactory Scent Studio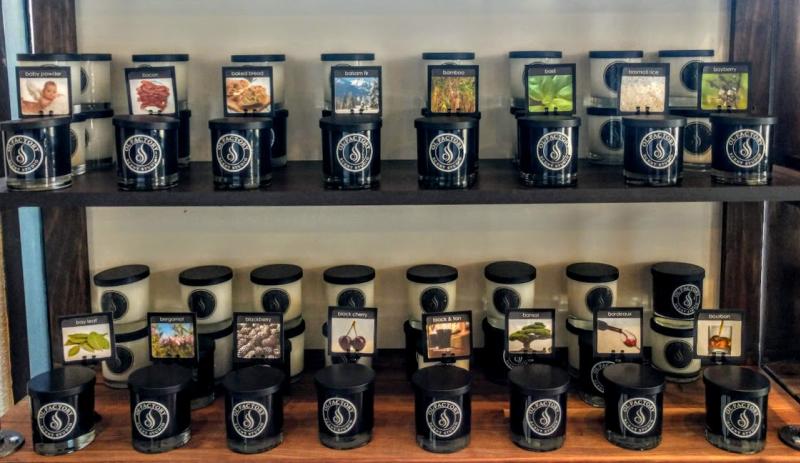 Lemon Grass Thai
Owner: Ann Ahmed
Head chef and owner Ann Ahmed opened Lemon Grass Thai in 2005, and she hasn't looked back. What started as a small shop has grown into an award-winning full service restaurant and sushi bar featuring some of the best Thai-fusion cuisine in the Twin Cities. The authentic and creative recipes are inspired by Ahmed's favorite flavors and her travels around the world. The restaurant is well-known for its classic pad Thai, crispy basil duck, and exquisitely prepared sushi. Its quaint, low-lit dining room is the perfect setting for an intimate date night or conversational evening with friends.
Read more: Restaurant Spotlight on Lemon Grass Thai
 
Mama Ti's African Kitchen
Owner: Ms. Bambe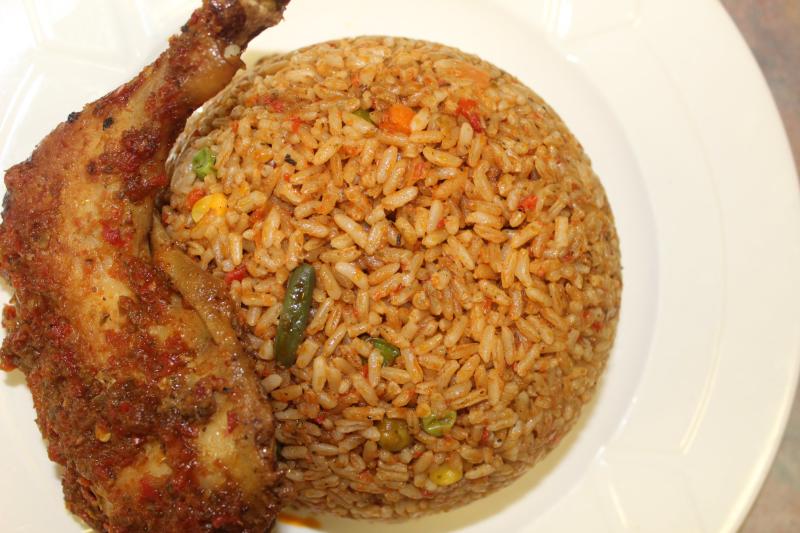 Mama Ti's African Kitchen brings authentic, homecooked African dishes to Minneapolis Northwest, specifically from Liberia. Owned by Ms. Bambe K., Mama Ti's is a family-centered business with recipes that have been gathered over six generations and across three families with strong roots in Africa. Bambe and her team take pride in their delicious soul food, offering up the best jollof rice, cassava leaf and pepper soup you've ever had. Stop in for lunch or do takeout for dinner. Pause and take a moment to appreciate the African art pieces that adorn the space. We also recommend picking up a few bottles of Mama Ti's famous 100 percent all-natural ginger beer (non-alcoholic)!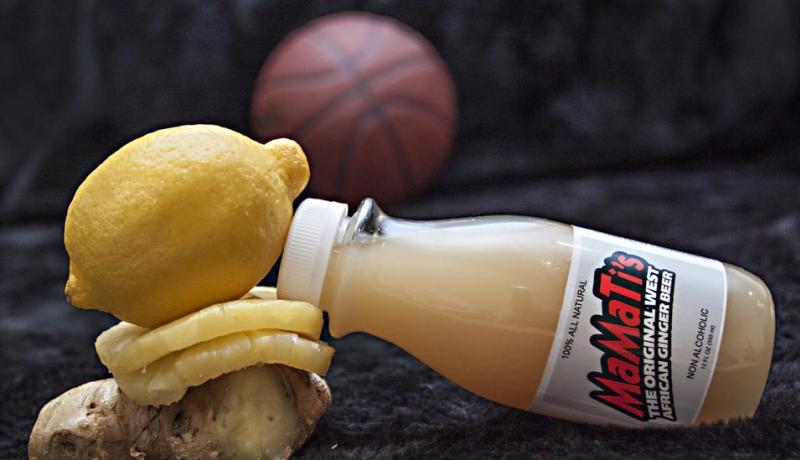 Nadia Cakes
Owner: Abby Jimenez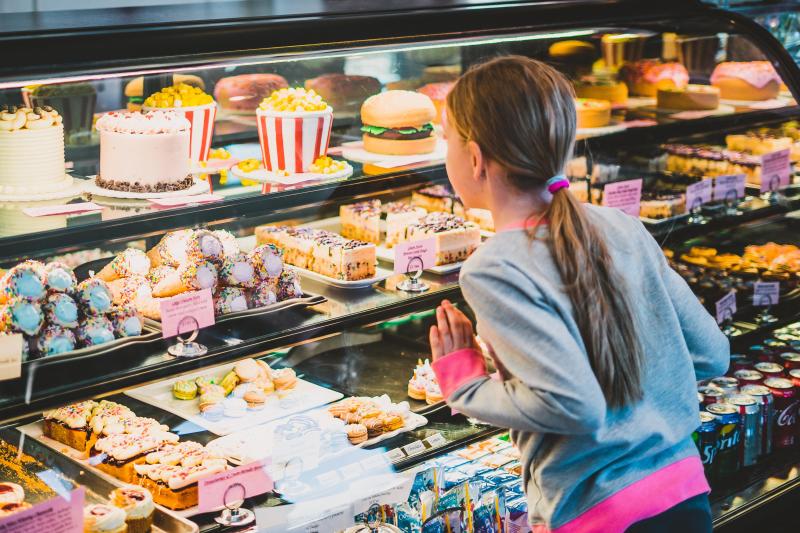 Abby Jimenez created something truly magical with her premier cupcake shop Nadia Cakes. The shop was featured on seasons one and two of TLC's show Fabulous Cakes, and Abby's cheesecake cupcakes won Food Network's Cupcake Wars! Abby is also a USA Today Bestselling author with books The Friend Zone, The Happy Ever After Playlist, and Life's Too Short.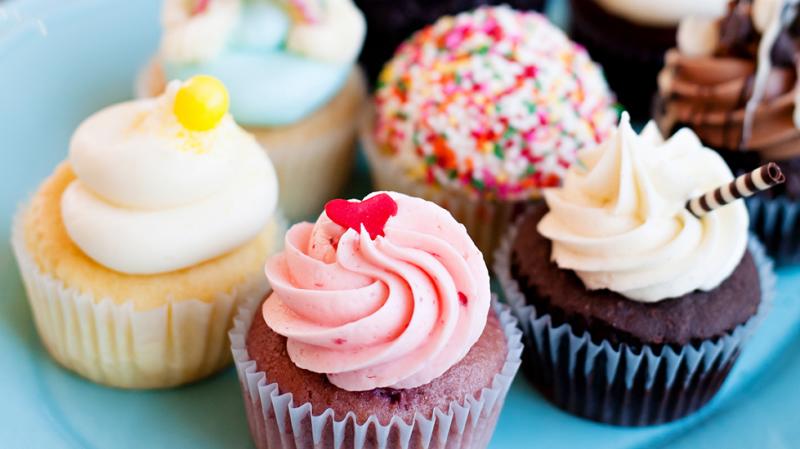 At Nadia Cakes, cupcakes range from classic daily flavors like red velvet and salted caramel, but the specialty cupcakes steal the show. We're talking bacon and French toast, banana split, Lucky Charms, honey lavender, orange chocolate truffle, pineapple pistachio and strawberry margarita. Nadia's also features Unicorn Poop cupcakes only available April Fool's weekend! You can also order gluten-free and dairy-free cupcakes any time.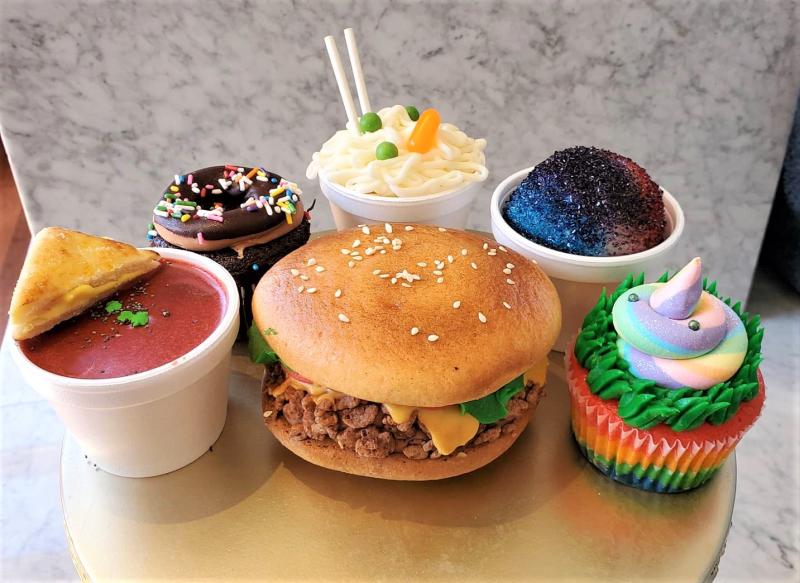 If you know of a women-owned businesses in Brooklyn Center, Brooklyn Park or Maple Grove that's not on this list, let us know! We would love to include them. Email Regina@mplsnw.com