Camping
Unplug and leave your daily distractions behind when you go camping in Minneapolis Northwest. Time outdoors in the fresh air helps relieve stress, and the physicality of camping is great for your body. It's also an important way to strengthen relationships with your family or loved ones and to reconnect with nature. Camping doesn't have to mean traveling hours up north. Right here, on the doorstep of Minneapolis, you'll find opportunities for RV and tent camping, as well as camper cabins you can rent.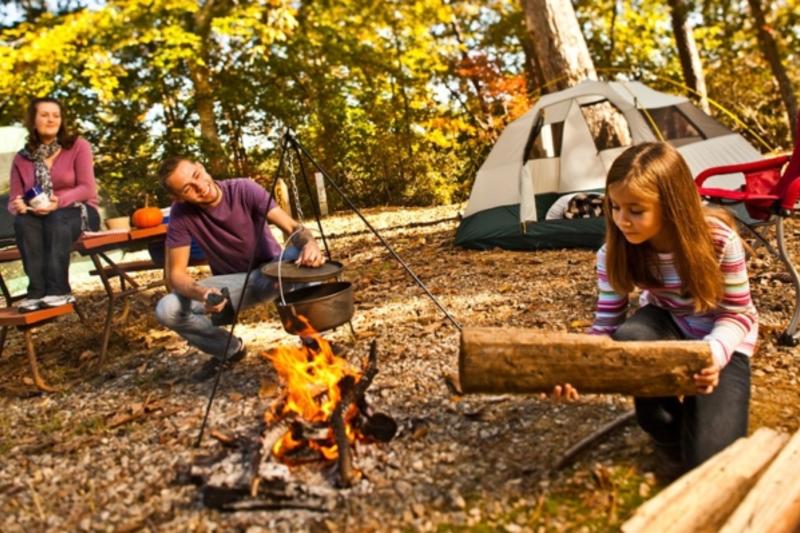 Minneapolis Northwest KOA 
With 20 acres of maples, oaks, and lush lawns, the Minneapolis Northwest KOA (Kampgrounds of America) is a relaxing oasis just minutes from the hustle and bustle of the city. Owners Dan and Joyce Hou have been in the business for more than 30 years and know what makes a great campsite. This KOA offers free WiFi and on-site RV repairs, as well as mini golf, horseshoes, basketball, a playground, swimming pool, game room, and more. Stay in your own RV or tent, or rent a cabin. Camping season is April 15 through October 15. To make a reservation, call 800-562-0261.
Camper Cabins
Cozy 12'x16' camper cabins are available at Elm Creek Park Reserve and may be reserved up to 365 days in advance. One cabin is accessible for people with disabilities and sleeps five; the other cabin sleeps six. There is also the Elm Creek Horse Camp, located on the north end of the park near the archery range. This camp has five sites, and each campsite can hold up to eight people and two sleeping units. Camping is available April through October. For more information, call 763-559-6700.
Additional Resources