Biking
Smooth, paved paths, off-road trails, scenic routes with river views - Minneapolis Northwest is simply one of the best places for a biking adventure. Whether you're a leisure rider or a hardcore cyclist, we invite you to explore the area through our hundreds of miles of trails through woods, wetlands, and farmland, many leading all the way to the city centers of Minneapolis and Saint Paul. And Minneapolis' bike share program features 400 stations with 3,000 bikes, perfect for quick and convenient trips. Use the resources below to find your perfect route, or take a look at Our Guide to Biking and Hiking Adventures in Minneapolis Northwest.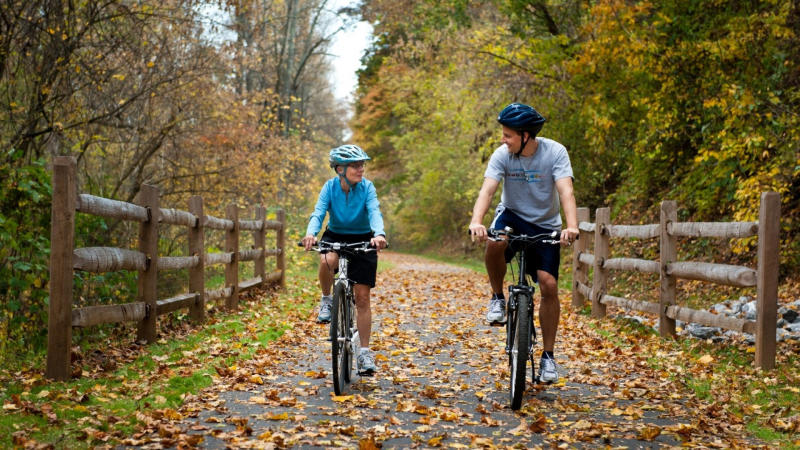 Bike Trails in Minneapolis Northwest
Bike Trails in Minneapolis/St. Paul
Additional Resources
Home to 10,000 acres of parkland, Minneapolis Northwest has more than enough space to spread out and relax. Top parks include Elm Creek Park Reserve in Maple Grove, Hennepin County's largest regional park! It is home to an enormous playground, chlorinated swimming pond, disc golf, nature...
No matter the season, there is always something fun to do. Minneapolis Northwest is home to a number of Minnesota's 10,000 Lakes, not to mention the Mighty Mississippi.