Fall is here, the school year has begun, and it's already time to start thinking about MEA break. Minneapolis Northwest is the perfect family getaway destination for the four-day weekend with a number of attractions and activities sure to entertain and even educate your whole family. Stay in one of our cozy family friendly hotels, such as the Holiday Inn & Suites - Maple Grove with a Venetian Waterpark, and spend your days and evenings enjoying all the area has to offer. Make MEA a weekend to remember.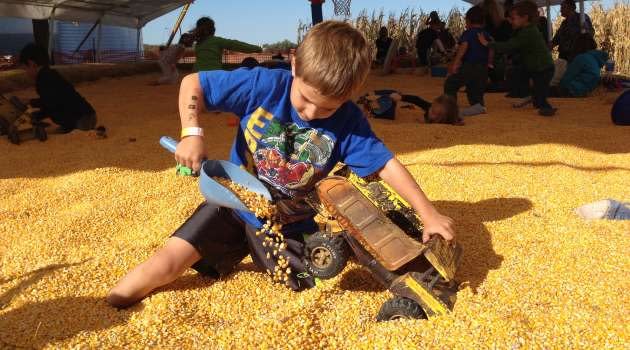 Taking advantage of the outdoors is a must during MEA weekend. While most orchards and pumpkin patches are only open Saturdays and Sundays, Dehn's Pumpkins in Dayton is open Wednesday, Thursday and Friday of MEA weekend and is offering Wristband Days, as well. For $7 each, your kids receive a wristband that grants them access to several activities that otherwise have separate costs, such as the gourd slinger, corn seed pit and the giant slide. Dehn's has some of the biggest and best pumpkins around, too, so it's a great time to pick out pumpkins as a family and then have a carving party once you get home. Don't forget to roast the seeds after for a little treat. Twin Cities Harvest Festival and Maze in Brooklyn Park, home of Minnesota's largest corn maze, is also open Thursday and Friday of MEA weekend and offers endless fun with its straw bale maze, corn pit, inflatables, giant slide, hayrides, live music and classic fair foods!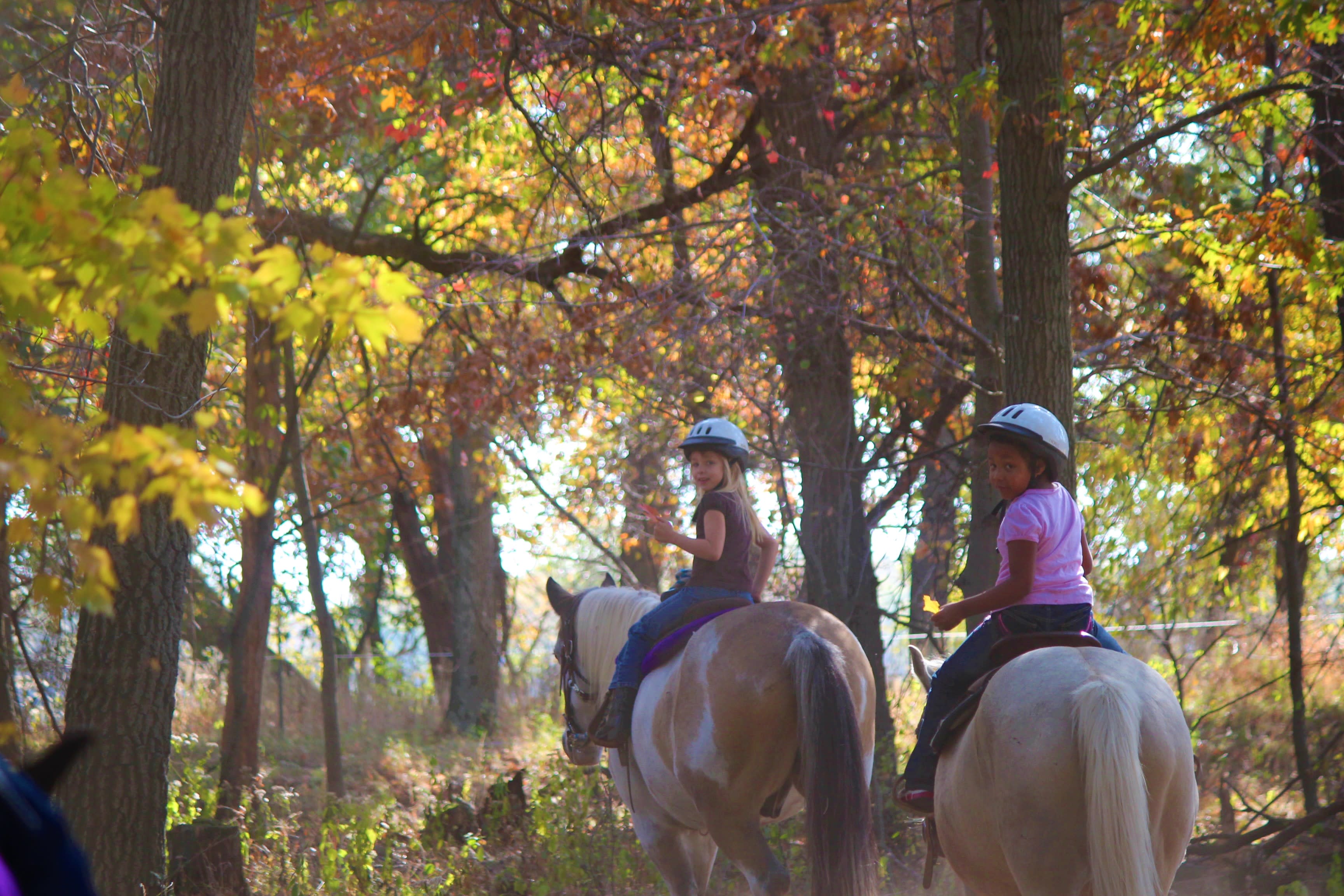 Another wonderful way for your family to enjoy the fall weather is on horseback! Gallop to Bunker Park Stable in nearby Andover for hour-long guided walking tours on their majestic horses. Trot through the beautiful woods on an Appaloosa or Percheron, breathe the crisp air, and listen to the leaves crunch as you go. If any family members are apprehensive about riding, Bunker Park Stable offers several non-riding activities, too. Kids can schedule a Meet N' Greet where they spend time grooming a horse or pony, go for a hayride on a flatbed wagon led by gentle draft horses, or take an interesting tour of the barns. Bunker Park Stable has horses and ponies to suit almost every size, shape, age and ability; they can also accommodate special needs riders. All tours and activities require reservations, so hop in the saddle and call Bunker Park Stable today!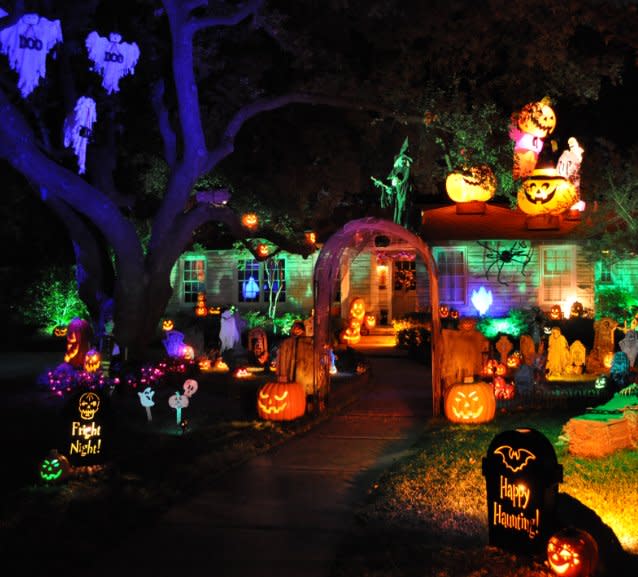 After spending a day at the pumpkin patch or stables, experience a haunting mix of history and folklore on one of the famous Ghosts of Anoka Walking Tours. Anoka, also known as the Halloween Capital of the World, is no stranger to strange happenings. Suitable for ages six and up, your family will walk the city's historic streets with a costumed guide and hear the eerie encounters and unexplainable events that have occurred throughout the years: a house where a rocking chair rocks while no one is in it, doors that lock and unlock themselves, displays that change on their own, and more. Reservations are required. All tours start at the Anoka County History Center and Library and cover a 15-block route around the city, lasting about 1.5 hours.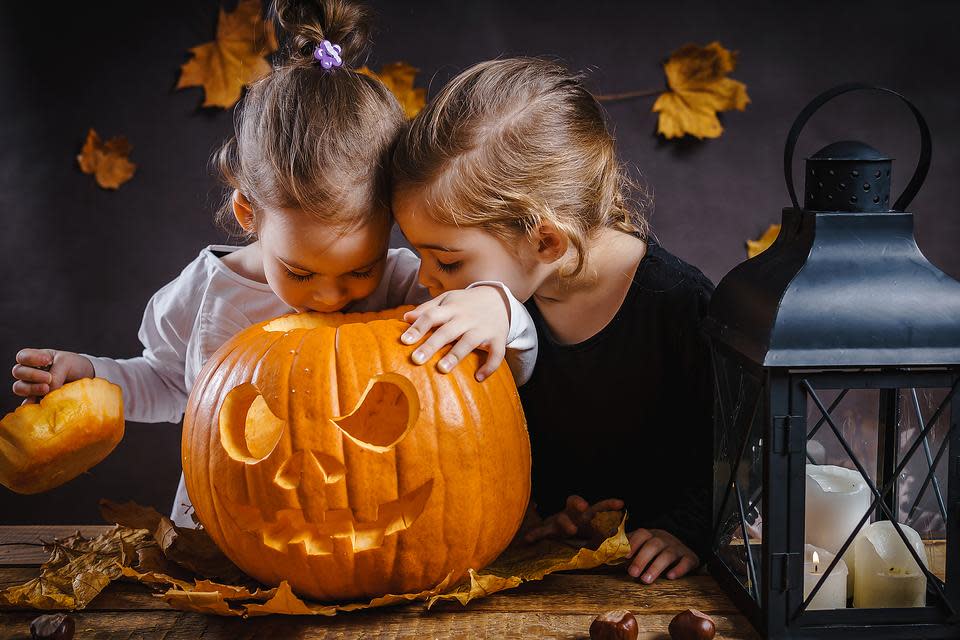 If a walking tour isn't in your family's wheelhouse, check out Anoka Halloween's Coloring Contest on Saturday, Oct. 20, 10 a.m. to 4 p.m. at the Rumriver Art Center (RRAC). Your little ones will enjoy free coloring, crafts and games. Wear your costumes and create spooky images together. The contest is open to ages five to 12 and prizes will be awarded in two categories: Best Coloring and Best Coloring Creation. The winner of the Best Coloring Creation category's unique spooky artwork will be used as the coloring sheet for next year's contest!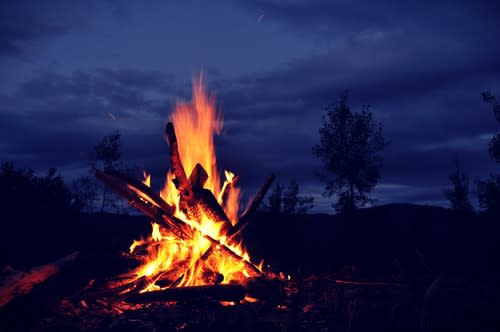 Continue the artsy Halloween fun at the Children's Pumpkin Carving Contest, also on Saturday, Oct. 20, 3-4 p.m. at Akin Park. Harness your creativity and help your kiddos carve a masterpiece. The event is free to the first 100 children that are 12 and under. And the excitement doesn't end there! Catch the Anoka Halloween Light Up the Night Parade on Main Street at 7 p.m. and finish the night off with food, music and spooktacular fun at the bonfire at the River Plaza (City Hall) at 8 p.m.
Kids' costumes not quite ready for the events over the weekend? Have no fear because Minneapolis Northwest is your Halloween shopping headquarters. With stores like Spirit of Halloween, Party City and Michaels all nestled close together, you can grab the makeup, accessories and materials needed to turn your kids into ghoulish monsters, pretty princesses and everything in between.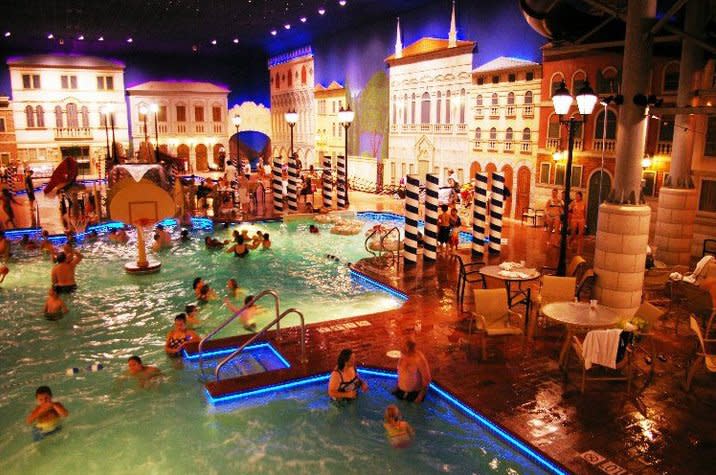 After a fun night out, go for a late-night (or perhaps early morning) swim when you stay at the Holiday Inn & Suites Maple Grove – home to the spectacular indoor Venetian Waterpark! Open on weekends, the 25,000-square foot waterpark provides a taste of the Mediterranean and endless entertainment with its two waterslides, floating obstacle course, basketball hoops, and nearby arcade and concession stand. There's also a toddler area for your young ones. The park has extended hours for MEA weekend: 4-10 p.m. on Wednesday, Oct. 17; 8 a.m. to 10 p.m. on Thursday, Oct. 18, Friday, Oct. 19, and Saturday, Oct. 20; and 8 a.m. to noon on Sunday, Oct. 21. The hotel is located in the heart of Arbor Lakes, so you're only steps away from great restaurants, shopping and even Dave & Buster's.




Sometimes nothing is better than making your own way through one of Minneapolis Northwest's parks. Elm Creek Park Reserve is the perfect spot to savor the remaining fall colors and get down and dirty outside. Play a round of disc golf, take a shot at the archery range, or, if you have a four-legged family member, let 'em lose in the off-lease dog area. Visit Eastman Nature Center for opportunities to enhance your experience along the trails, such as cell phone audio stops, trail guide sheets and exploration kits.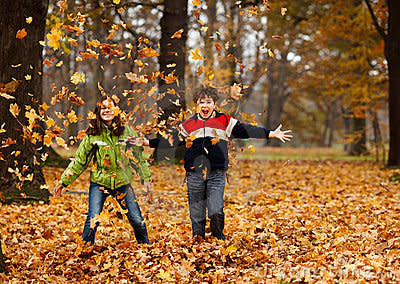 Create nature Bingo cards and head to Coon Rapids Dam Regional Park to explore the beautiful Mississippi waterfront. You might see swans, wild turkeys, hawks, bluebirds and other creatures preparing for the winter ahead. The person with the most Bingos gets a special treat…perhaps a festive cupcake from Nadia Cakes! Don't forget to stop by the Visitor's Center for hands-on exhibits, live animals, an interactive Mississippi River kiosk and year-round nature programming.

We'd love to hear how your family takes on MEA weekend. Share your photos and stories with us by posting to Facebook, Twitter and Instagram using the hashtag #WeLoveMNW, and you could even be featured on our website!

For more ideas on how you can spend MEA weekend with your family, check out our Fall Itinerary for Family Fun in Minneapolis Northwest.