You can run but you can't hide from Halloween in Minneapolis Northwest! When else do you get to eat candy for a month, display lighted pumpkins on your doorstep, and put together a rockin' costume? Halloween is the time to embrace everything ghoulish, spooky, and pumpkin-y going on in Minneapolis Northwest. Put on "Monster Mash" or "Thriller" as you head to these fun Halloween events and celebrate this long-standing tradition with friends and family.
Fall on the Farm
Saturday, Oct. 12, 2019
12 p.m. to 3 p.m.
Children 5-12 $4; adults $6; kids under 4 free
Roll up your sleeves for Fall on the Farm! This family event at Eidem Homestead celebrates fall as it was in 1900 when farmers prepared for a long winter. Participate in old-fashioned harvest activities like pulling the last of the veggies from the garden, pressing cider, and helping cook delicious fall treats on a traditional wood stove. Hayrides and a pumpkin mask craft are also available. This event is perfect for grandparents, kids, and everyone in between.
Halloween Family Fun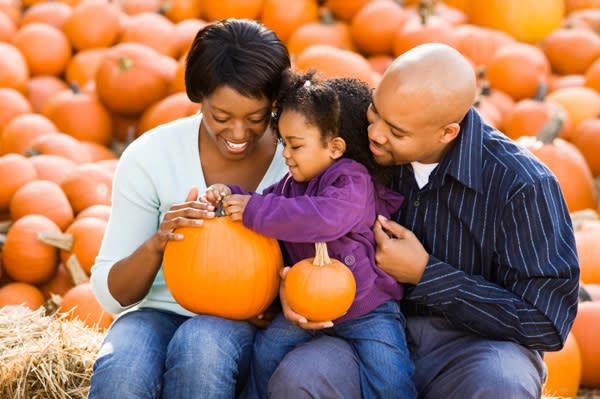 Saturday, Oct. 19, 2019
1-4 p.m., Weaver Lake Park
$5 per child; adults free
If you have trick-or-treaters ages 8 and younger, then Halloween Family Fun at Weaver Lake Park is perfect for you and your brood. Your little mummy or witch can show off his or her best bone-rattling scream during the scream contest, slide down monster inflatables, and practice pumpkin rolling. Register online. Bonus tip: All kids will receive goodie bags with treats and trinkets!
Brooklyn Center's Halloween Party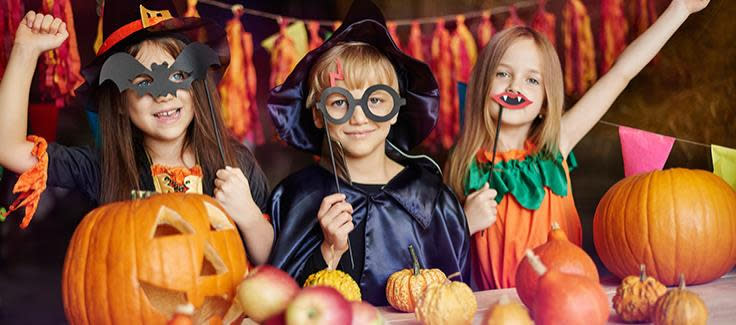 Friday, Oct. 25, 2019 
5:30 – 7:30 p.m.
$5 per child, ages 3-12
Celebrate Halloween with your little ones and take them out for some not-so-scary trick-or-treating along the trail at Centennial Park during Brooklyn Center's Halloween Party! The kids will enjoy games and fun as they earn candy or a prize at a variety of stops hosted by local organizations and businesses. Groove to some BOOgie with the Kidsdance DJ at the amphitheater and end the night with a special treat! Tickets can be purchased at the Brooklyn Center Community Center.​​
Fall Festival on Main Street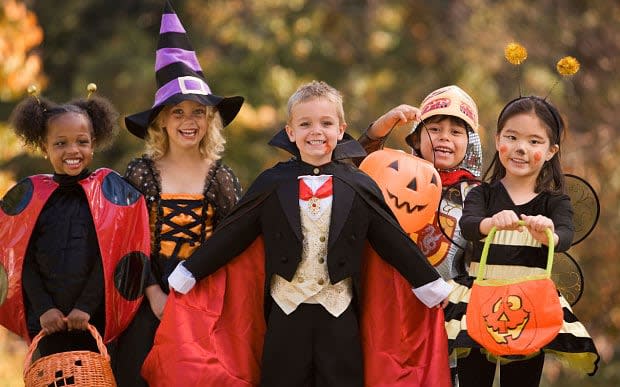 Saturday, Oct. 26, 2019
10 a.m. to 2 p.m.
Free
For a fun and free night of trick-or-treating for the whole family, take a stroll through Main Street Arbor Lakes! During the Fall Festival on Main Street, stop by businesses with "Trick-or-Treat" jack-o-lantern signs to pick up some amazing treats. Dress to impress in your best costumes and enter the social media costume contest for a chance to win a bundle of Arbor Lakes goodies!
Big Woods Halloween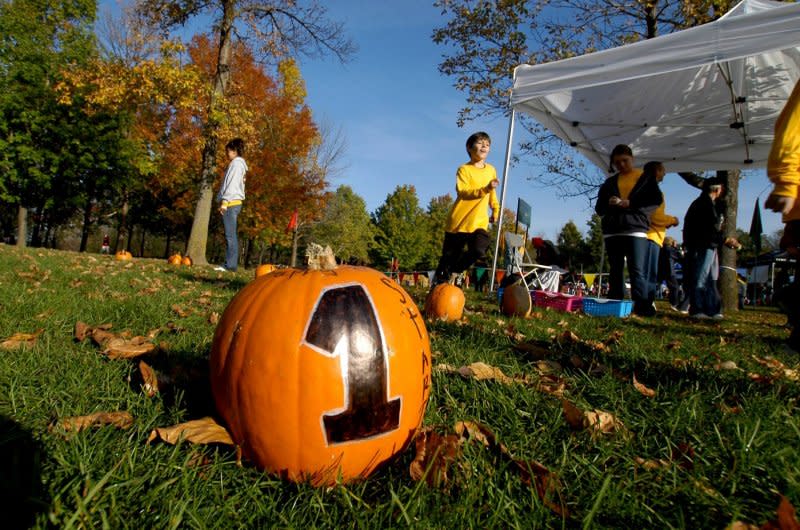 Saturday, Oct. 26, 2019
10 a.m. – 3 p.m.
$9 ages 2-17; $5 ages 18+; kids under 2 free

Things get a little spooky during Big Woods Halloween at Eastman Nature Center in Elm Creek Park Reserve. Kids can meet a live slithering snake, brew a magical mixture by the cauldron, and study interesting findings in the Skull Lab and Gross-out Grotto. Non-creepy activities include carnival games, a pumpkin scavenger hunt, and collecting treats from costumed animals along a woodland trail. Reservations are recommended. Bonus tip: Refreshments are included for adults and kids!
Trick or Treat Spooktacular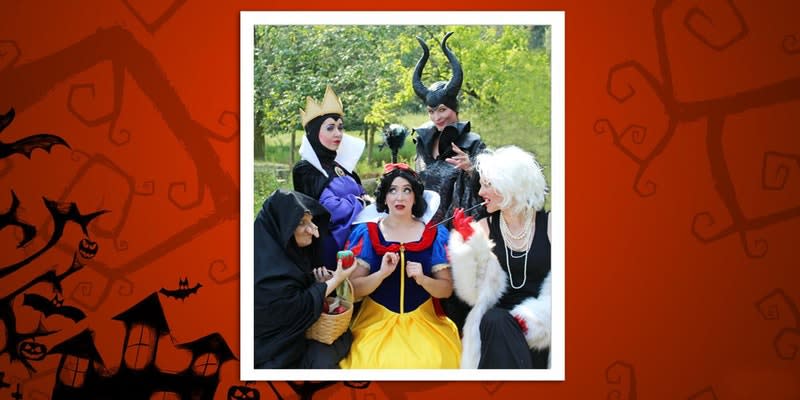 Thursday, Oct. 31, 2019
6 - 8 p.m.
Zanewood Recreation Center
Free

For extra trick-or-treat fun on the evening of Halloween, stop by Zanewood Recreation Center in Brooklyn Park for a special Trick or Treat Spooktacular! Enjoy games, inflatables, music, Halloween crafts, and plenty of treats throughout the evening. Be sure to bring your candy bucket or bag. The event is open to all kids 14 and under, and kids must be accompanied by a parent or guardian.
Anoka Halloween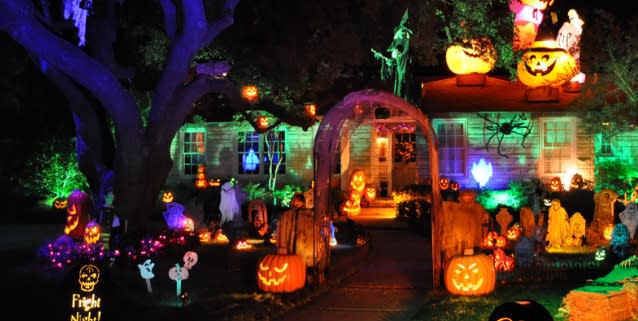 Oct. 5 – Oct. 26, 2019
Check schedule for event times and prices

It's called the "Halloween Capital of the World" for good reason. For almost a century, Anoka Halloween has boasted some of the best Halloween events in the country – pumpkin carving contest, Halloween paint night, scavenger hunts, giant pumpkin weigh-off, and house decorating contest. Check out the Light Up the Night Parade (Oct. 19), where all the lights and storefronts on Main Street are darkened as floats and marching bands light up and make their way down Main Street. Then save a spot on your calendar for the city's Grand Day Parade (Oct. 26), which features floats and displays submitted from throughout the region.

We'd love to hear how you and your friends and family celebrate Halloween in Minneapolis Northwest. Post your photos to Facebook, Twitter, and Instagram with the hashtag #WeLoveMNW for a chance to be featured on our website!

For additional October fun, check out our top fall activities or our fall itineraries for Minneapolis Northwest.