Right now, it's especially crucial to support the local businesses that keep our cities thriving. Below are our favorite locally owned shops in the Minneapolis Northwest area. Enjoy great gift ideas from hand-crafted jewelry, home goods, and bath products, to one-of-a-kind clothing, accessories, kitchen products, toy, and more.
Shop the Plaid Market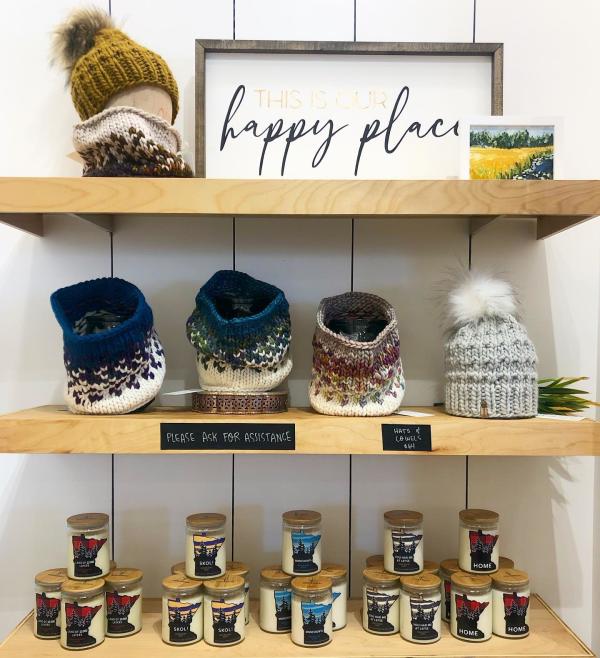 Want to shop local this holiday season? Shop and support more than 30 local vendors and makers at the annual Plaid Market at The Shoppes at Arbor Lakes! Come by Friday and Saturday, Nov. 26 and 27, 2021, or Friday and Saturday, Dec. 3 and 4, 2021. While you shop hand-crafted products, enjoy live music, food trucks, and beer from OMNI Brewing Co.
Local Minnesota Love
Fox Run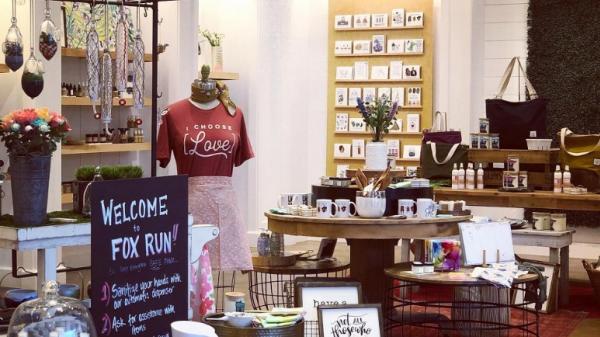 The hottest new store for holiday shopping is Fox Run! This local pop-up boutique now has a brick-and-mortar store at The Shoppes at Arbor Lakes, and features products from Minnesota makers! These makers are Minnesota artists with common interests, resources, knowledge, skills, and who support each other. These makers produce products in small batches, using traditional methods and techniques that you can't find at large stores. Enjoy the spunky cards, bags, and home decor, and treat yourself (or a friend!) to the artisan soaps, candles, and beauty products. Makers include 8th Avenue Market, BeeNaturals, The Handcrafted Buffalo, Lost Birch, Sebesta Apothecary, and Urban Acres Creative. 
The Woods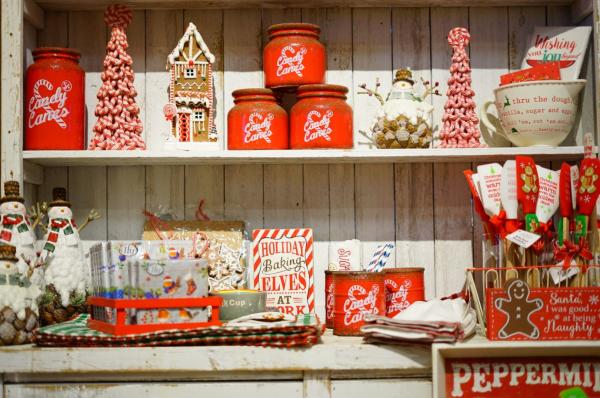 Head to The Woods for a taste of Minnesota's north woods. Enjoy WoodWick Candles, gourmet foods from Stonewall Kitchen and Wind & Willow, along with Minnesota-made and Minnesota-themed gifts, and other fun home accessories. Enjoy the stunning collection of Minnesota gifts celebrating everything from the Twin Cities to cabin and lake life, including Minnesota trivia books, hotdish cookbooks, and Birds of the Midwest books. Merchandise by favorite local artist Adam Turman is available with fun socks, dish towels, playing cards, and pint glasses. Take home some homemade jams or honey, or pick up a delicious wild rice soup kit.
GoodThings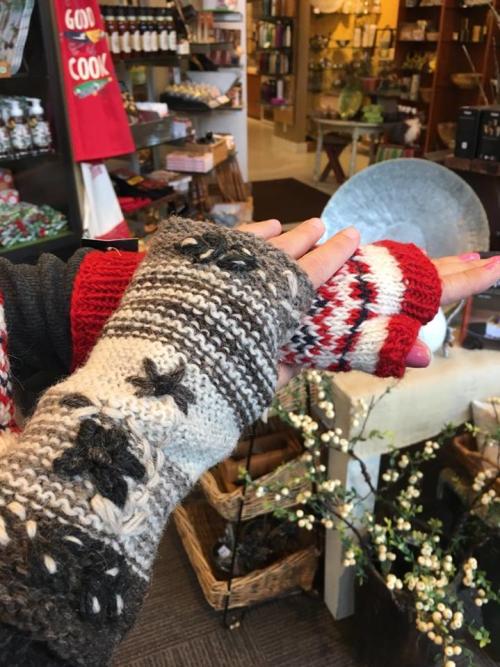 Great things are always happening at GoodThings. The store continually impresses customers with its unique selection of traditional and trendy home goods products, clothing, jewelry, cards, and gift items, including a plethora of gifts for kids and pets, and fun items for your office, garden and kitchen. This is a great spot to shop for host/hostess gifts for the holiday party season. GoodThings was previously named the Best Gift Store in Maple Grove by Maple Grove Magazine. 
Love From Minnesota
The Love From Minnesota store provides customers with gifts that capture lasting memories that reflect the culture and life style of our great state. From wine and candy to gifts and heritage goods, there is plenty to choose from for the Minnesota-lover in your life. Enjoy Ole & Lena products and joke books, Goodnight Loon, Minnesota necklaces, Paul Bunyan and Babe the Blue Ox salt and pepper shakers, and lots of apparel with only-in-Minnesota sayings such as, "You Betcha," "Ope!" and "Uff Da," and "Okie Dokie."
Unique Gifts
Olfactory Scent Studio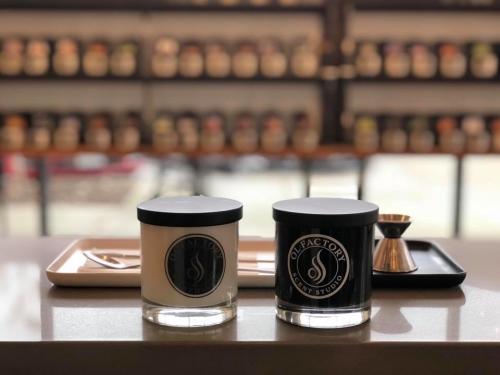 A great place to delight your senses is Olfactory Scent Studio where you custom blend a unique fragrance and take it with you (or gift it!) in the form of a candle, room spray, or body scrub. Olfactory's 130+ fragrances include Sandalwood, Tomato Leaf, Tupelo Honey, Chai Tea, Pecan Pie, First Snow, Bacon, and many, many more. In-home Candle Kits are back just in time for the holidays! 
Choose between small and large kits and chose from all 130+ available fragrances.
Pour single-scented candles or blend your fragrances together to create a custom-scent.
Candle Kits include step-by-step instructions for pouring your very own natural soy candles at home and are a great gift for all ages.
All supplies included!
Order yours today for Curbside or In-Store Pick-Up. Call or visit Olfactory Scent Studio for more information.
B Magical Health & Wellness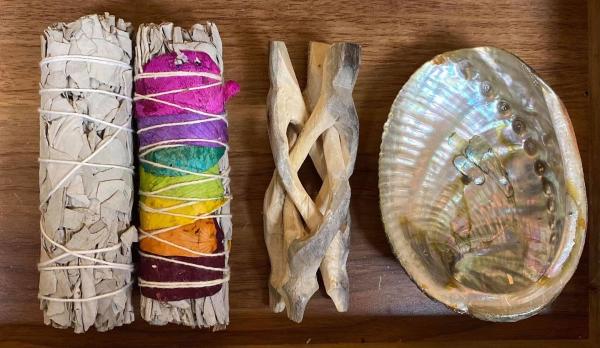 For help on your health and wellness journey, make a point to shop at B Magical Health & Wellness, an alternative/holistic health shop offering a wide assortment of products: crystals, sage bundles, incense, detox teas, essential oils, candles, singing bowls, dream catchers, jewelry, Yoni Care, bath salts and much more! B Magical is committed to providing the best tools to assist you with emotional and spiritual wellness. Online ordering is available, as well.
Love That Olive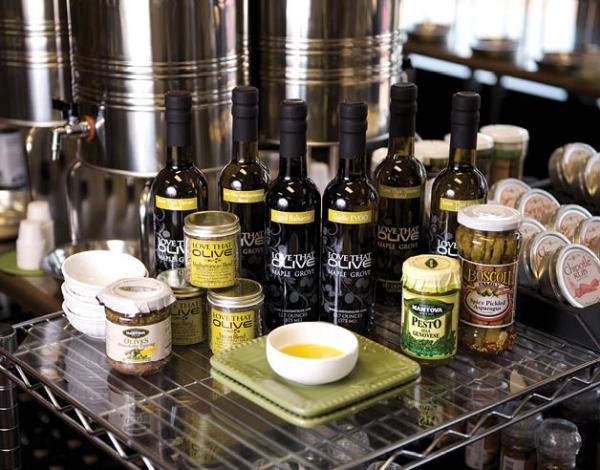 Since 2010, Maple Grove's charming gourmet balsamic and olive oil store Love That Olive has featured cooking products imported directly from Italy. It's the perfect place to browse (and taste!) if you're debating which appetizer to bring to a party. For your Thanksgiving meal, try incorporating the dazzling Cranberry Balsamic for a unique take on the classic cranberry flavor people love. In recent years, the store extended its product line to include an eclectic assortment of goodies for your kitchen, including baking products, soups, specialty foods, kitchen ware, gift items, and olive oil beauty products. Find thoughtful gifts for everyone on your list – from friends and family, to kids' teachers, to office Secret Santas. 
Grey Duck Games & Toys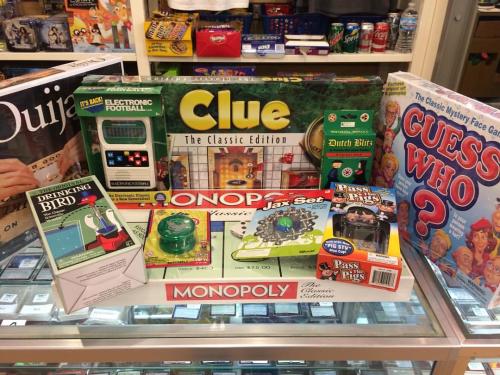 For fun and entertaining gifts for kids, teens and adults, check out Grey Duck Games & Toys, which features an unmatched selection of classic and new games and toys. Shop early to browse the new assortment of science games and products like the Doodling Robot, Dragon Robot, and Snap Circuits. Kids will go nuts for Melissa & Doug products, Socker Boppers, and Crazy Aaron's Thinking Putty while adults will give into nostalgia when they receive a classic game like Mancala (the oldest game in the world), mini-Asteroids, or classic toys like juggling balls, yo-yo's, and boomerangs. 
Painted Turtle Chocolatier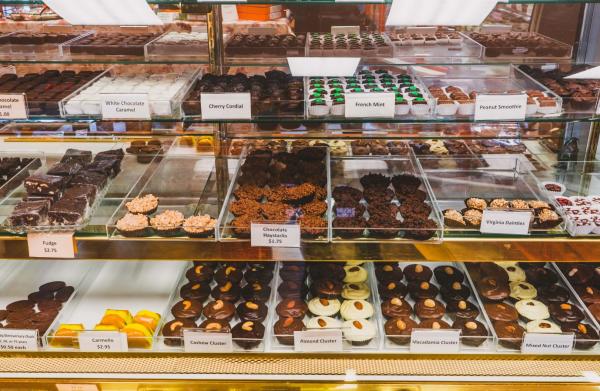 Stepping into a chocolate wonderland at Painted Turtle Chocolatier in Osseo, where everything is either made of chocolate or covered, drizzled, dusted or sprinkled with chocolate. Painted Turtle shines during the major holidays throughout the year, and late November through December is the shop's busiest time. One of the shop's biggest hits is the hostess tray of cookies – an extra convenient way to serve homemade holiday cookies without all the work! And the variety of chocolate suckers in the shapes of Santa, Rudolph, or snowmen make perfect party favors and stocking stuffers.
Fashion Boutiques
Leela & Lavender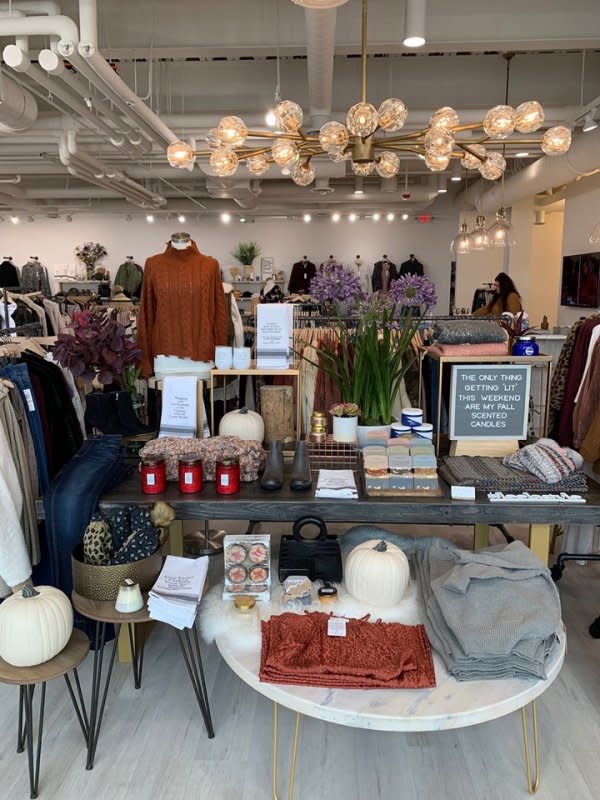 An emerging fashion and gift boutique, Leela & Lavender commits to helping all women discover their best self with the style, fit, and price you're looking for. Shop in comfort and find all your favorite brands in one place, such as Barefoot Dreams, Marc Fisher, Gorjana, and Sorel. The exceptionally helpful staff are experts at pairing unique pieces together and mixing prints like leopard and plaid. Trendy and chic, Leela & Lavender is the perfect spot for a personal shopping spree or having an outing with your friends.  
Apricot Lane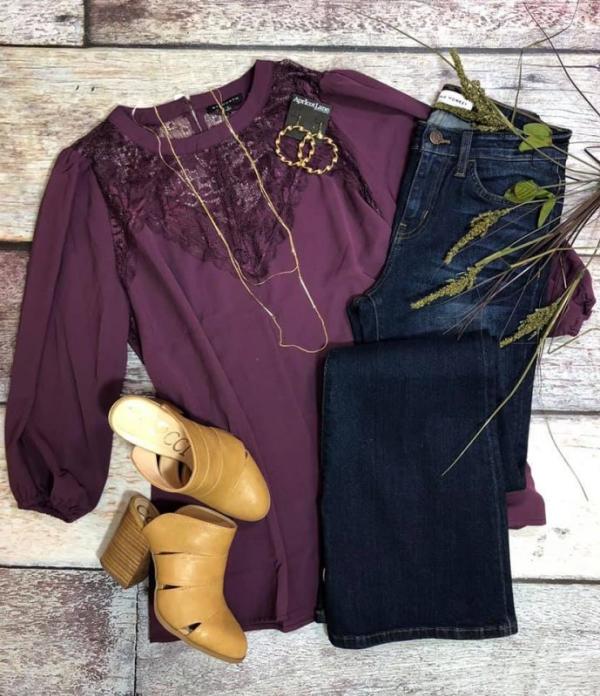 One of the best can't-miss boutiques in the area, Apricot Lane showcases smart and fashionable clothing, apparel, and accessories for women of all ages. Each designer-inspired piece is carefully curated with styles picked by the owner to reflect the vibe of the local area, and new styles arrive each week. The store provides a mix of well-known and upcoming brands and forward trends with a classic style. Look out for cute and cozy oversized sweaters, knit dresses, faux leather leggings, snake print booties, and a variety of fabrics to enhance your wardrobe.
Flaunt Accessories
Flaunt Accessories started as a traveling boutique (a.k.a. fashion truck) and has grown into a go-to store for fashionable hats, fall fedoras, gem and tassel bracelets, clutch purses, and flirty-but-practical belts, hair accessories, shawls, and wraps. A special locally owned shop, Francesca's opens its doors the third weekend of every month, and it's here you'll find everything you could want to compliment your new outfits.
Celtic Croft
Family-owned Celtic Croft features one of the largest selections of authentic kilts, tartans, Clan Crests, Coat of Arms, and Celtic jewelry and decor to complement your family's or friend's Scottish, Irish, or Welsh heritage. They even sell bagpipe accessories! It's also a perfect stop for fans of the TV show Outlander! Celtic Croft is an officially licensed supplier of Outlander kilts and tartans. Fans of the hit TV series will appreciate a tartan or tote bag made from the same 100 percent Premium Wool Tartan as the tartans worn in the filming of the show.
Share all your shopping adventures with us on Facebook, Twitter, and Instagram with the hashtag #WeLoveMNW.