Who says you can't be a kid again? Attractions like the Science Museum of Minnesota, Minnesota Children's Museum and Minnesota Zoo may be swarming with kids and school groups by day, but on designated nights these adventure-filled venues transform into a fun adult night out, filled with drinks, games, crafts and more! Embrace the childlike wonder and have an exceptional night out with friends, or that special someone. When the kids are away, adults will play! Fly High!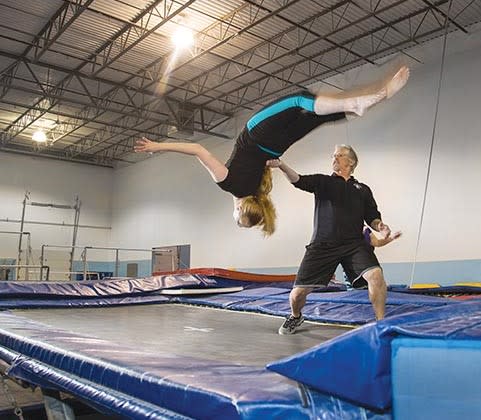 There is no age limit on jumping, doing flips and having a grand ole' time, while catching some big air, at Gleason's Gymnastic School in Brooklyn Park! The gym offers special adult classes for those 18 and older, including adult trampoline and adult free running. Whether you're a former gymnast looking to revisit the glory days, or a trampoline beginner looking for an exhilarating and safe physical outlet, adult trampoline is for you. Through proper progression and direction, you will be introduced to techniques for bouncing, body control, coordination, flexibility, position jumps, and somersaulting. In adult free running, you will learn the fundamentals of Parkour so that you can understand how to maneuver throughout your environment as quickly and safely as possible. The sky's not the limit. Jump in, have fun!
Fun Fact: Parkour is a non-combative martial art that develops one's ability to overcome mental and physical obstacles. It involves movements like vaults, arm jumps, and safety landings that will help in a "reach or escape" situation. Free Running is a sibling to parkour. While utilizing a lot of the same techniques in parkour, free running is focused more on acrobatics and self-expression by making use of flips, twists, and tricks.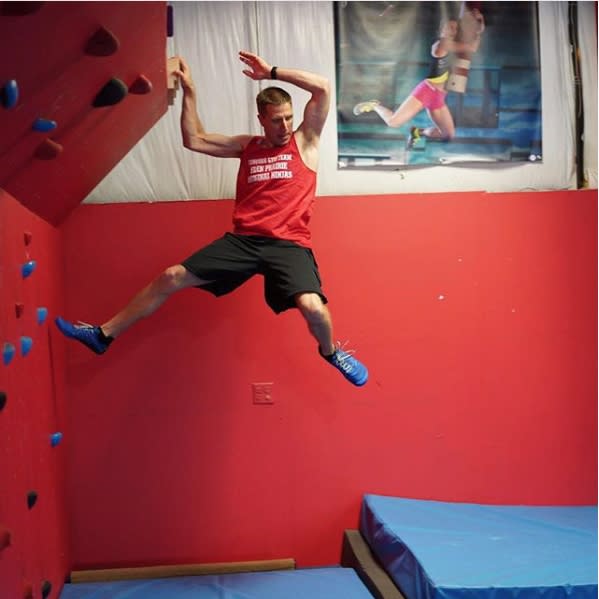 Looking to take on an obstacle course challenge or a mud run? Train at one of the five Conquer Ninja Gyms in the Twin Cities area. These ninja warrior training and obstacle course facilities are the only gyms in the metro area dedicated to individuals seeking ninja warrior and obstacle adventure race training. While these gyms are frequented by families and kids, it's also a great place for adults to train and play like a kid again! Check out Conquer Ninja's specialized workshops, if you are planning to take on a specific race, like the Spartan Race, Warrior Dash or Tough Mudder. Each workshop starts with 30 minutes of technique training, followed by 45-60 minutes of a mock obstacle race and a 15-30-minute recap or open time to practice obstacles on your own or with the help of an instructor, inquire about training and nutrition, or to ask about race day preparation. 
Geek out!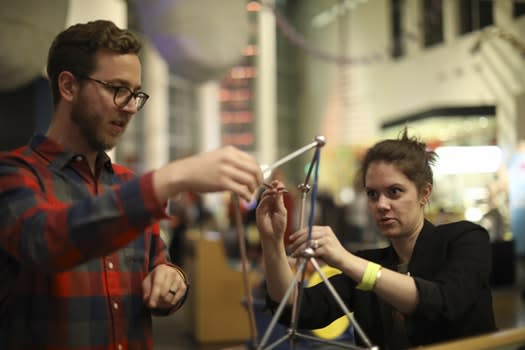 During the day, the Science Museum of Minnesota is a busy place awash with kids, families and school groups, but on Social Science nights the museum becomes an adults' amusement park! Social Science nights are a chance for adults (21+) to explore the museum, grab a drink, hear some music, and enjoy special programs and presentations. Themes and entertainment vary from night to night, but some recent events included a Stranger Things night, Mini Music Fest, and Pride Night. Upcoming events include Don't Try this at Home and SciFiCon. It's okay to be a kid at heart, but you'll need to bring a valid (21+) ID to these Social Science events.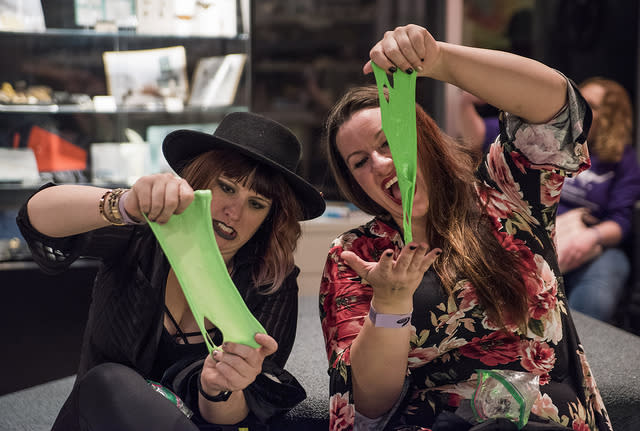 If you've dreamed of spending the whole night in the museum, check out the museum's adult camp-in events! Past camp-in themes have included a wizard night and a dinosaur night. Don't hesitate to sign up, as these events tend to sell out!
Sleep under dinosaur bones, next to a mummy, or overlooking the mighty Mississippi. At the Dinosaur Camp-In, guests were part of the Science Museum recovery squad, trying to save the museum after the dinosaurs wake up and rampage the place. They gather clues, test samples and more!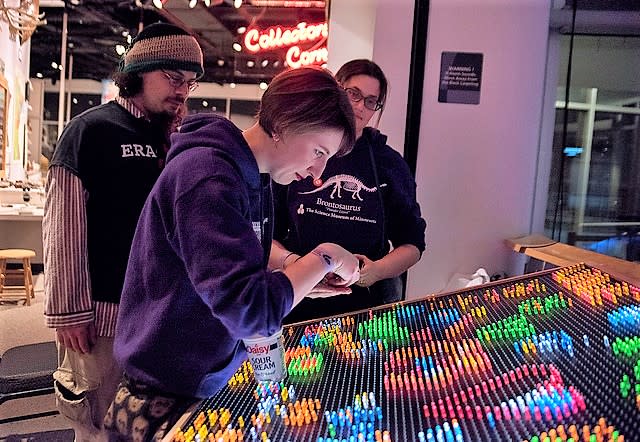 In addition to museum admission, Camp-In guests receive:
Dinner, breakfast, and late night snack
Access to cash bar
Omnitheater film
Make and take workshops
Science Live demonstrations
Reduced-rate overnight parking
Due to the availability of alcohol, all guests must be 21+ to participate in the Adult Camp-In.
Go Wild!

Spend the night with some wild animals at the Minnesota Zoo's Adult Nights Out. This series of events for grown-ups (21+) provides guests with the opportunity to explore the Zoo after hours while enjoying cocktails and keeper talks.
These special nights not only allow you to explore in an adults-only environment, but also offer VIP experiences at exhibits. Get close to the animals and enjoy charcuterie, wine and beer, while you listen to stories and fun facts about the animals. And if that's not enough, play a round of animal trivia and groove to live music! If you're looking for more interesting findings about animals, nature and the environment, stick around for the zoo's World Speaker Series.

Fun Fact: The Minnesota Zoo is celebrating "40 Years of Amazing" with guest experiences, animal care stories and wildlife conservation successes.
Play!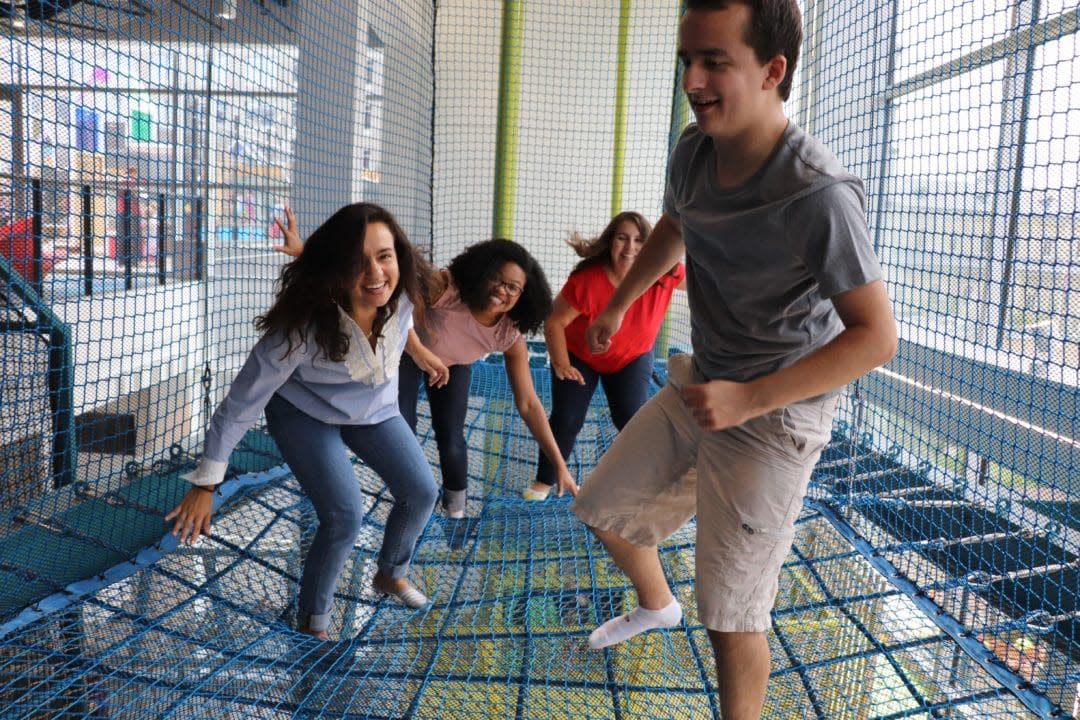 For a truly authentic way to unleash your inner child, experience the Minnesota Children's Museum as any child would during the museum's Adults@Play nights. This 21+ museum takeover gives adults full access to play in all the museum's interactive exhibits featuring extraordinary hands-on adventures that encourage the use of creativity and imagination through the power of play.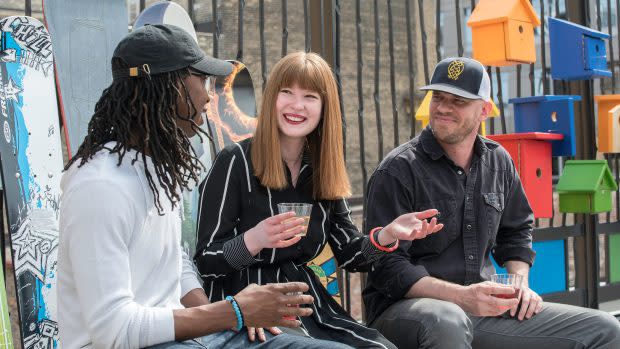 As you wander the museum from 6-10 p.m., enjoy music, food (like frozen treats), drinks, craft beer samples and trivia. Go down the spiral slide, launch ping pong balls from air tubes, make music on the museum's new percussion instruments, relax in the outdoor exhibits and more. Because adults need playtime too! Also, guests can enjoy a FREE RIDE from Metro Transit.
Get Crafty!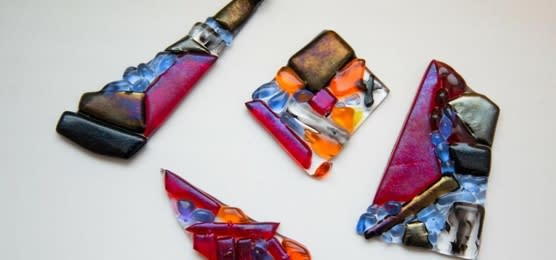 During Minneapolis Institute of Art's (Mia) Third Thursday events, you can enjoy a variety of unique programs like pop-up poetry readings, creative writing classes and live music. Each event has a fun theme, whether it's related to a holiday, art exhibit, music or activity. A recent event celebrated Twin Cities Pride, where visitors could make their own pride flag, snap a pic in the Pride-themed photo booth, while enjoying music by DJ Keezy and pop-up performances, along with tasty delights from food trucks.

From baking Finnish pastries and pickled herring pairings to crafts and cocktails, there's a variety of fun adult night activities at the American Swedish Institute (ASI). If you want to learn how to cook a unique Swedish delicacy, check out one of the Nordic Table Workshops offered twice a month on Wednesday nights from 6:30-8:30 p.m. Past and upcoming Nordic Table events have included Swedish Sandwich Cake, a "cake" made of classic Scandinavian sandwich fixings; Karelian Pastries, a Finnish dish combining a thin rye pastry with a creamy rice filling and a savory egg-butter topping; and Skyr, a thick and tangy Icelandic yogurt.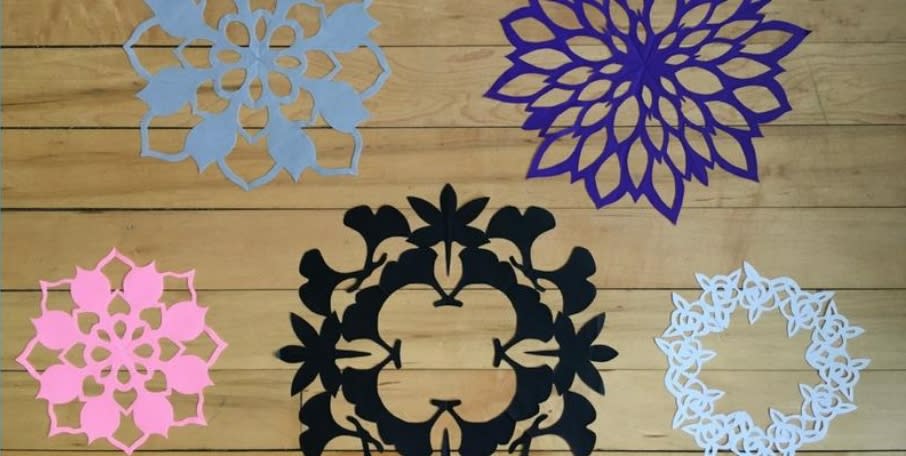 If you prefer crafts to cooking, check out the museum's Wednesday Craft & Cocktails events. Relive those summer camp arts and crafts classes with a cocktail in hand! Each week, you can try your hand at a different medium of traditional Scandinavian craft forms. From glass fusing to felting to luffarslöjd or wire crafting, ASI's studio arts classroom is the perfect space to explore your artistic side. Grab a friend, a signature cocktail from FIKA, and settle in for a fun and casual evening! All projects are appropriate for beginners, but offer new opportunities for more experienced crafters. Advance registration is required. Cost includes a cocktail from the FIKA café and all class materials.
Find out more about all the exciting classes at the American Swedish Institute here.
Bonus
Art + Mini Golf = Nonstop Fun!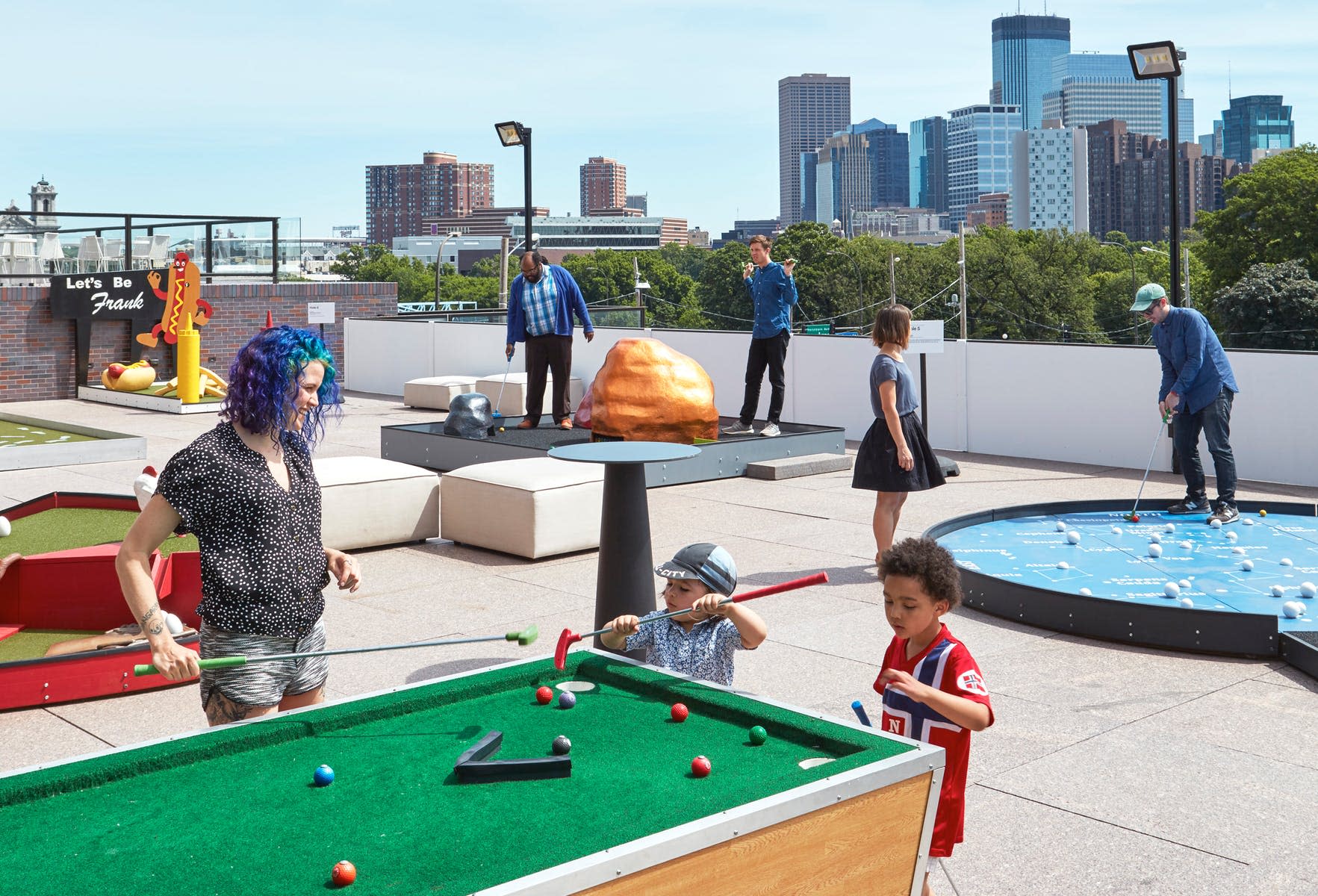 Tee up on the Walker Art Center terraces in the summer, with unbelievable views overlooking the Minneapolis skyline. The one-of-a-kind Skyline Mini Golf course features 10 unique, artist-designed holes, combining the best in art and mini golf. Tee times are assigned on a first-come, first-served basis, so get there early to reserve your spot on a beautiful summer day! Each mini golf ticket may be redeemed for one $5 gallery admission (up to $10 value) to use within six months, so be sure to check out the museum and the Minneapolis Sculpture Garden while you're there too. More info on the mini golf here.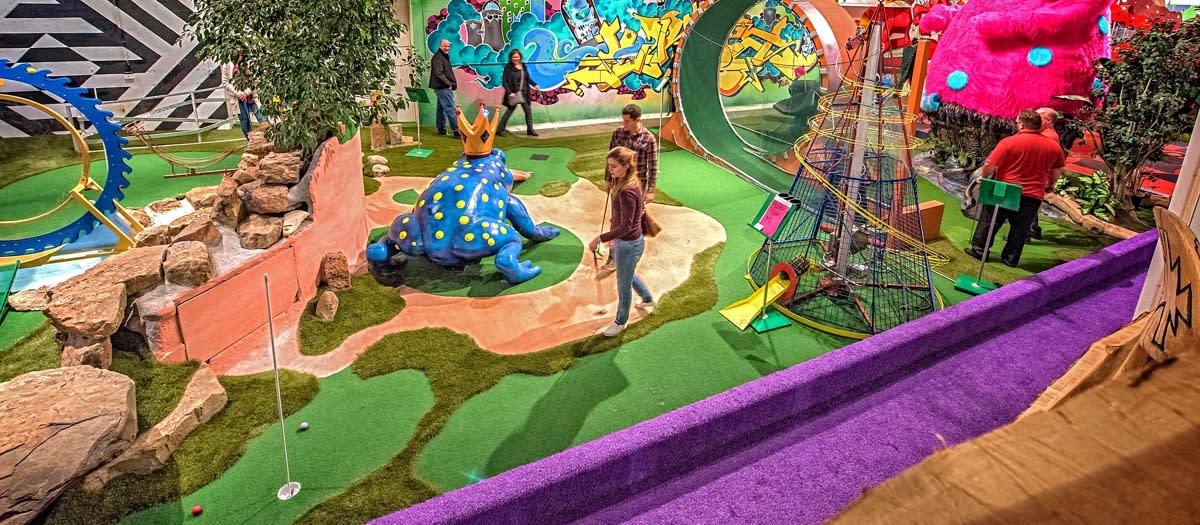 Can Can Wonderland in St. Paul offers a year-round carnival atmosphere for kids and adults alike. It celebrates artists of the Twin Cities through its upscale artist-inspired and designed mini golf course, incredible murals, and live music and entertainment. The rousing Boardwalk Arcade boasts 20 of your favorite vintage arcade games and dozens of pinball machines. Can Can Wonderland also features a stage for variety shows, comics, and polka bands to go along with their spin on classic fair foods. Sip on local craft beers and wine, to make your round of golf even more enjoyable! 
For more adventures, check out our list of Fun, Quirky Things to do Within a Short drive of Minnespolis Northwest. Looking for more classes? Check out our list of New and Exciting Classes to Try in Minneapolis Northwest. And if you'd rather skip the learning part and get straight to the beer, we've got plenty of breweries and fun events for you!