When the weather warms up and the sun graces us with its presence, there's nothing quite like enjoying a delightful meal on a charming patio. In Minneapolis Northwest you'll find an array of restaurants that offer excellent outdoor dining experiences. From trendy spots with unique vibes to casual eateries serving up delicious cuisine, let's dive into the patio offerings of some popular establishments: Heavy Rotation Brewing Company, The Brooklyn, MC's Taphouse, Dos Hermanos, and El Loro.
Heavy Rotation Brewing Company: Heavy Rotation is a vibrant Nano Brewery located in Brooklyn Park, MN started by three people with a passion for beer and music. For more of the story visit our blog here. With colorful umbrellas and comfortable seating the spacious patio at Heavy Rotation is an ideal spot to enjoy a delightful meal from a food truck or the restaurant a door down at Spice & Rice with friends or loved ones.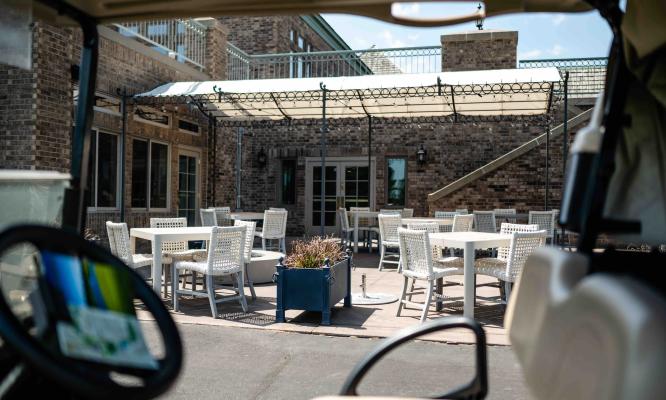 The Brooklyn: Premier golf course Edinburgh USA is known for their greens on and off the golf course. The Brooklyn is a trendy restaurant offering a blend of American and Mediterranean cuisine. Their spacious patio exudes a laid-back and modern ambiance, perfect for a relaxing dining experience. Whether you're in the mood for a juicy burger, a hearty Mediterranean platter, or a refreshing salad, The Brooklyns' patio is an excellent spot to enjoy great food while soaking up the sunshine.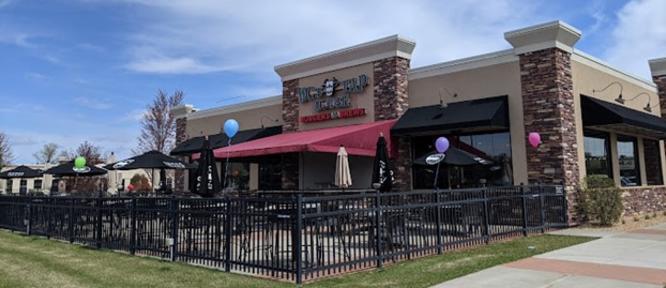 MC's Taphouse: If you're a craft beer enthusiast, MC Taphouse is the place to be. This gastropub features a patio that combines a rustic and modern aesthetic, with a cozy fire pit as the centerpiece. Grab a seat, browse their extensive beer list, and relish in the laid-back ambiance. Pair your brew with some mouthwatering pub fare, such as their famous Taphouse Burger or their crispy Buffalo Cauliflower. The patio at MC Taphouse is a haven for beer lovers and food enthusiasts alike.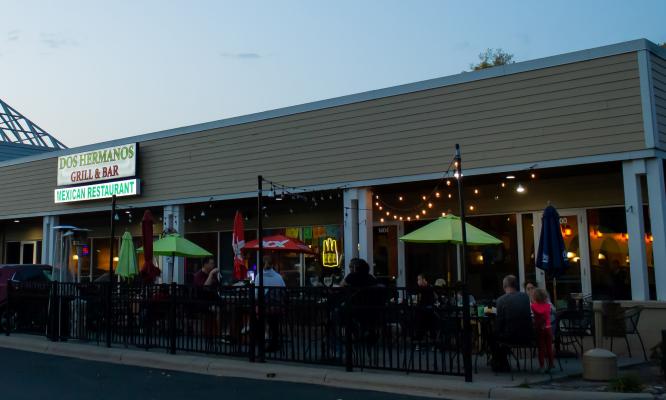 Dos Hermanos Grill & Bar: For authentic Mexican cuisine and a vibrant patio atmosphere, head over to Dos Hermanos. This family-owned restaurant serves traditional dishes bursting with flavors and spices. Their patio, adorned with colorful decorations and fun outdoor lighting, creates a festive and inviting atmosphere. Savor classics like sizzling fajitas, enchiladas, or street-style tacos while enjoying the warm breeze and friendly service.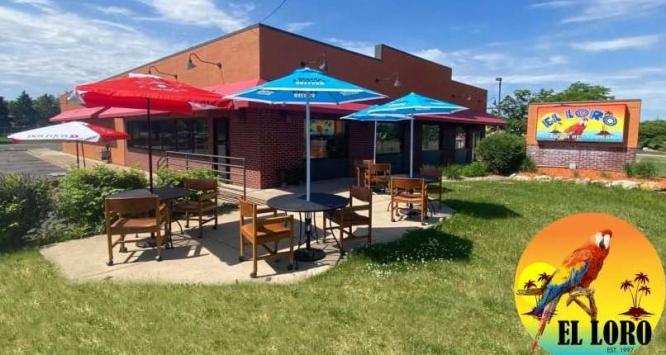 El Loro: Another Brooklyn Park gem is El Loro, a Mexican restaurant known for its extensive menu and lively atmosphere. Their spacious patio, complete with comfortable seating and decorative accents, sets the stage for an enjoyable dining experience. From sipping on margaritas to indulging in flavorful dishes like molcajete or chimichangas, El Loro's patio is a fantastic place to unwind and revel in the vibrant Mexican flavors.
Minneapolis Northwest offers an exciting range of restaurants with inviting patio spaces, allowing residents and visitors to enjoy the outdoors while relishing delicious cuisine.
Let us know your favorites on our social media channels! #WeLoveMNW