Are you a craft beer enthusiast or just looking to try something new? Check out Heavy Rotation Brewery in Brooklyn Park off Highway 610 and Zane. Since opening in April of last year, they have produced more than 70 different types of beer! With 16 beers always on tap and a rotating tap every week, there's always something new to try.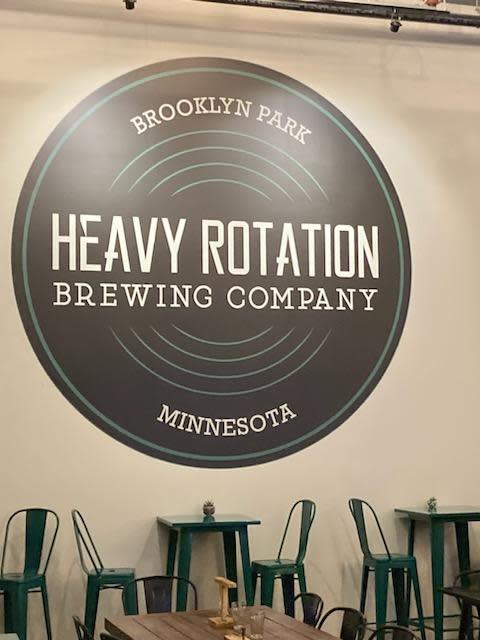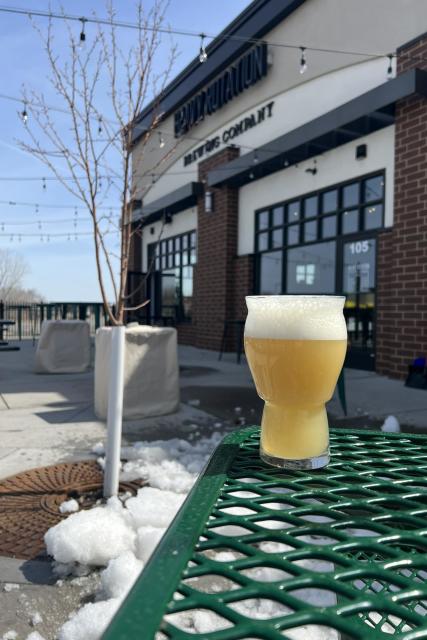 One beer that has stood the test of time is their flagship hazy IPA, Lean Into It. It has been a bestseller from the start and the only draft to have never left the menu. Its humorous name sits among other fun titles in the offerings often inspired by music terms and lyrics, just like their brewery name.
Follow them on social media for a sneak peek of what is moving onto the menu on any given week. And don't forget to try their award-winning cream ale, Farmer Franks, and English dark mild, London Calling, both of which took home top prizes at the Minnesota Craft Brewers Guild Awards this year.
If you're looking for more than just great beer, Heavy Rotation also offers a variety of events throughout the week. On Wednesdays, they host a free meat raffle, and on Thursdays, you can test your knowledge at trivia. There is also live music on Fridays or Saturdays and an open mic on Sundays. They're open every day of the week, so you always have a place to hang out.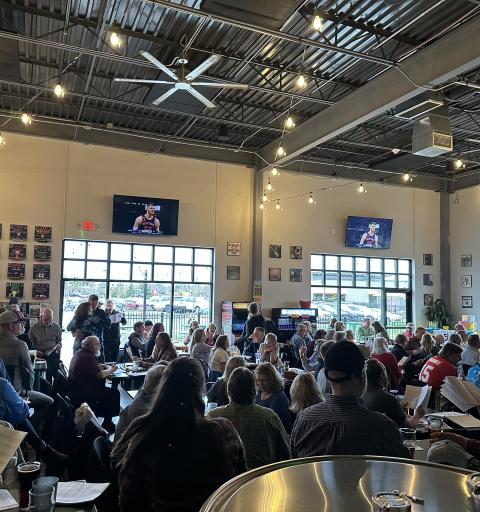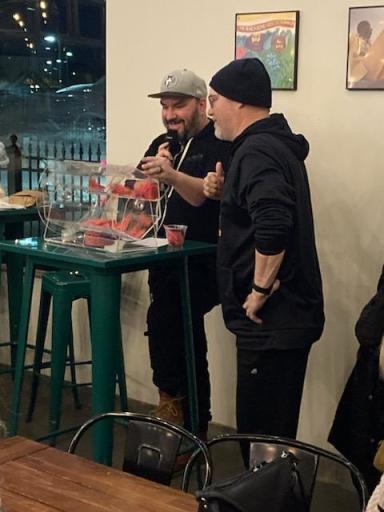 Heavy Rotation is the brainchild of a team with experience in the industry. The marketing director, Ken, and head brewer, Josh, came from top positions at other breweries (Utepils and Wicked Wort) and joined forces with Scott, who has 30+ years of experience in the water industry. "We love Brooklyn Park and this location worked out very well with it being a new building and having a nice outdoor space," says Ken. "Also, having a ton of food options around us is key."
Whether you're an aficionado or just looking for a fun night out, Heavy Rotation has something for everyone, no matter your age—families can find non-alcoholic options too. With their welcoming atmosphere, it's no wonder they have quickly become a fan favorite in the Brooklyn Park community. So, lean into it and give Heavy Rotation a try.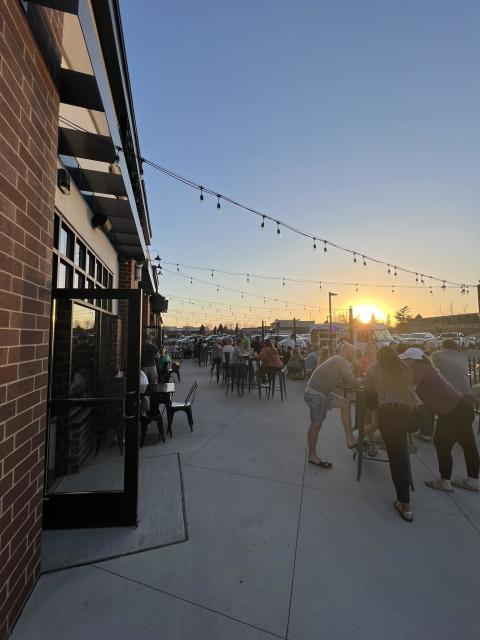 Heavy Rotation Brewing Co., 9801 Xenia Ave. N., Suite 105, Brooklyn Park, MN