There's never a bad time to schedule a night out, but gathering your girlfriends for a weekend escape ranks right up there with good wine, years-long friendships and great shopping finds. When you and your girlfriends are ready to get away, look no further than Minneapolis Northwest for everything from world-class spa services, the quaintest wineries and craft brew houses, to more active pursuits like FootGolf and hiking. Check out our favorite ways to celebrate the friendships in your life, then gather your girlfriends and head to Minneapolis Northwest.
Spas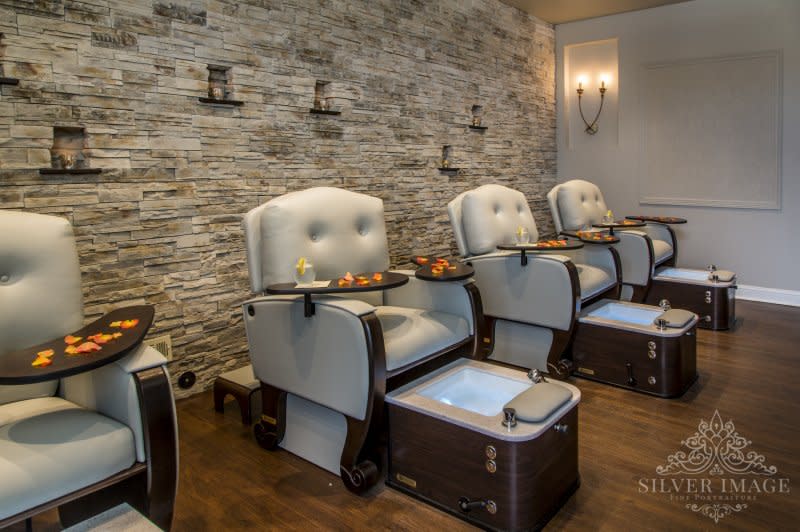 Be pampered like royalty at one of Minneapolis Northwest's exclusive day spas. The Woodhouse Day Spa is one of the newest spas at the Shoppes at Arbor Lakes. From the moment you step inside, you and your friends will know you're in for a real treat as you're greeted by a posh atmosphere of crystal chandeliers, relaxing candles and plenty of comfy seating. You and your girlfriends will have the choice of foot treatments, massage therapy, sleep treatments, skin care and more. If you're prepping up for a night out, then Simonson's Salon & Spa will do the trick. This full-service spa will give your group a makeover including hair, face, body and nails. The staff prides itself on being up to date on the latest hair trends and fashion tips. Two other great options to check out are MarcDaniel Salon and Kalla Lily Salon and Spa, where guests can receive a makeover and a soothing massage. 
Shopping
Enjoy shopping at Minneapolis Northwest's outdoor retail center, the Shoppes at Arbor Lakes. This luxurious center features favorites like Victoria's Secret, Lane Bryant, World Market, Pottery Barn, Ulta Beauty and many more. The shopping district is known for its excellent finds, and you'll be especially pleased with the gorgeous atmosphere of wooden trellises and water fountains found throughout the area. Another place to find fantastic deals is Albertville Premium Outlets, where up to 100 popular stores offer discounted items (some up to 65 percent off). Stores here include Calvin Klein, Coach, Polo Ralph Lauren Factory Store and Ann Taylor Factory Store. 
Breweries & Wineries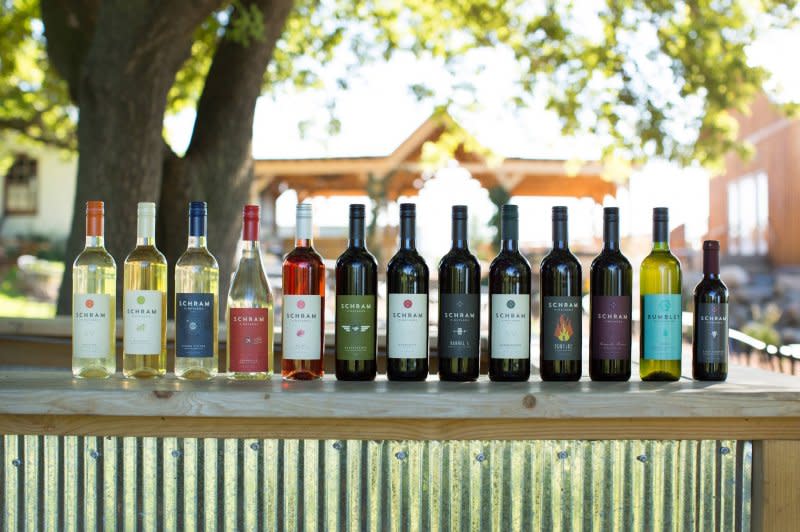 Unwind after shopping by enjoying a cold craft beer at one of our area breweries. Blue Wolf Brewing is Brookly Park's first brewery and serves flavorful German-style beers without the hopiness of your typical IPAs, along with rotating taps and seasonal picks. Check out its Events page for a complete schedule of musicians, paint nights and food trucks. At OMNI Brewing Co., you can sample quirky beers like Hopfull, Omnipotent and Hopsessed. Weekends are usually accompanied by live music, providing a fun place to lounge on a patio with a fireplace and cozy couches. In Robbinsdale, Wicked Wort is the place to be. The brewery has plenty of tap handles to try new flavors, and weekends are full of live music performed by talented musicians. If wine is more to your group's liking, then you're in luck: Parley Lake Winery (Waconia) is a 125-acre property with rolling hills, forests and, of course, a breathtaking vineyard. You and your girlfriends will be escorted into the wine-tasting room located in a rustic white barn where barrels are set up like tables before sipping on innovative wine flavors like Lake View White, Brianna Breeze and Frontenac Blanc. Other wineries in the region worth checking out are Sovereign Estate (European-style wines) and Schram Vineyards (best for outdoor wine tasting at night).
Dining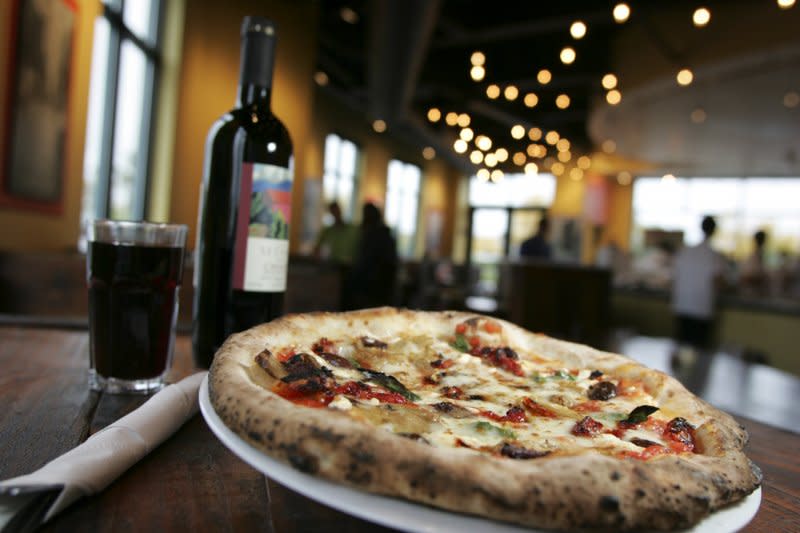 Try one of Minneapolis Northwest's one-of-a-kind eateries with your gals. Consider 3 Squares Restaurant, which is known for its unique menu. Expect to find a wide range of dishes like burgers, sandwiches, salads, soups, all-day breakfasts, and fish and chips (its specialty). The restaurant boasts an impressive beer and wine menu to pair with your meal. Looking for hearty Italian? Then Biaggi's Ristorante Italiano will set the swanky tone for an authentic meal. Expect savory pasta dishes like black fettucine with lobster, sea scallop risotto, grilled pork chops and pizza. Save room for desserts like the bomboloni and lemon tower cake.  Or go for the exotic flavors of the Far East at Lemon Grass Thai in Brooklyn Park where girlfriends can order bento boxes, sushi and noodle dishes. Other highly recommended places to dine with your gal pals are Claddagh Irish Pub, Malone's Bar & Grill, Punch Pizza and Pig Ate My Pizza. 
Theater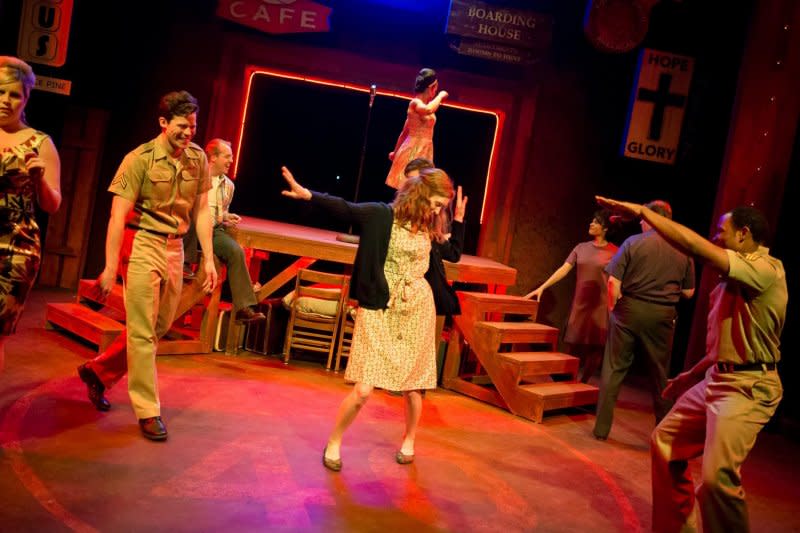 Yellow Tree Theatre in Osseo delivers world-class performances in an intimate setting where everyone in the house will get a spectacular view of the stage. Or, make it a dinner-and-theater night at Chanhassen Dinner Theatres. You and your girlfriends can sing along with musicals or enjoy comedy while dining on red snapper, prime rib, lasagna or more. The theater is known for its revivals of popular musicals like "Grease" and "Sister Act." Discover more theaters near Minneapolis Northwest and book tickets to see an exciting upcoming show.
Outdoors
Sometimes getting some fresh air is what your girlfriends need most. Spend your day outdoors at Elm Creek Park Reserve, which is home to a man-made swimming pond and beach. You can lounge in the sun, work on yours tans or dip in the water for a refreshing swim. Or if you prefer, head out on a scenic walk or bike ride through wooded acres and around lush ponds, or challenge your girlfriends to a game of disc golf at the 18-hole disc golfing course.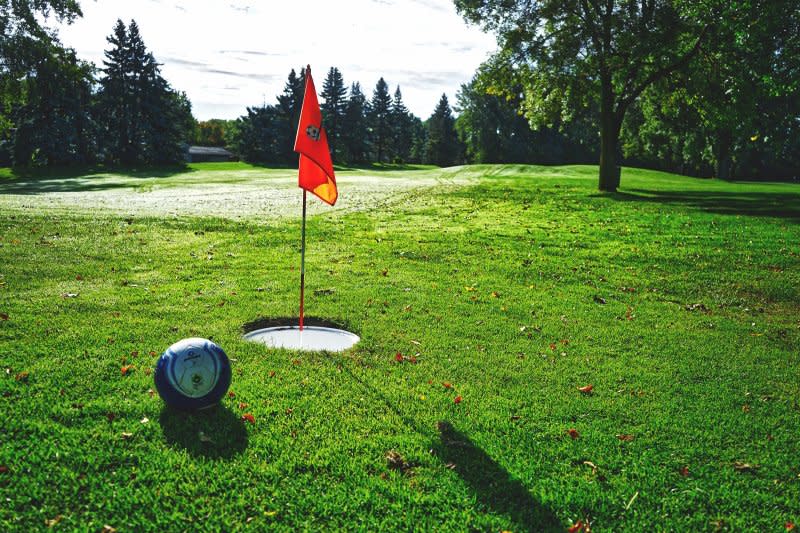 Be the first among your group to discover this newest, quirky trend called FootGolf. How does it work? It's just like playing golf only with soccer balls. Head to Brookland Golf Park. Groups will compete to hit a hole-in-one with a soccer ball and show off their kicking skills in this unusual game. Disc golfing is also available.
Hotels
Whether you're planning a staycation or traveling from out of town, you'll love staying overnight in a swanky hotel with your girlfriends. Minneapolis Northwest has a variety of convenient hotels to choose from, so your group can stay in a luxurious atmosphere packed with amenities of its own: spas, restaurants, bars, comfy lounge rooms and state-of-the-art swimming pools. Minneapolis Northwest hotels make the perfect homebase for all your travels in the metro area.
Discover quirky attractions just a short drive from Minneapolis Northwest, and dive into our Minneapolis Northwest Bucket List for the ultimate list of fun things to do in the Twin Cities. Share your adventures with us on Facebook, Twitter and Instagram using the hashtag #WeLoveMNW!