Holding your meeting or event in Minneapolis Northwest will wow your attendees and creating lasting memories. Here are the top 10 reasons to meet in Minneapolis Northwest!
1. Unique Meeting Venues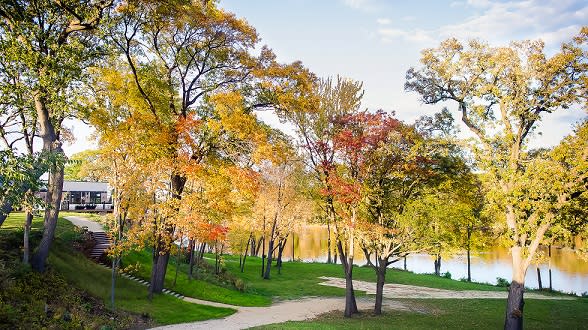 Whatever meeting setting you're looking for, you can find it in Minneapolis Northwest with our variety of unique venues. Experience a rustic and restorative country setting in the city when you gather at The Heritage Center. Let your eyes feast on gorgeous, sweeping views of the Mississippi River at Leopold's Mississippi Gardens. Enjoy the energizing atmosphere of Dave & Buster's or Topgolf – the only Topgolf location in Minnesota. Or savor a classic Championship golf experience at newly remodeled Edinburgh USA.
2. Outdoor Team-Building Options for Every Season
Three Rivers Parks District offers endless options for team building with its outdoor recreation programs at Elm Creek Park Reserve, Fish Lake Regional Park and Mississippi Gateway Regional Park, just to name a few. The parks offer activities designed for individual challenge, such as rock climbing and ziplining, and team challenges, created by park instructors. Recreation specialists combine activities for the perfect team-building experience, including kayaking in the summer or geocaching in the fall, two popular options that require people work together. And with golf courses aplenty, including disc golf, and even Foot Golf, Minneapolis Northwest is the ideal spot for outdoor adventures.
3. Hotels & Meeting Spaces for Every Need
Minneapolis Northwest offers many stunning hotels with meeting space to match. Find the most elegant meeting spaces at the Minneapolis Marriott Northwest and the Embassy Suites. The area also features new hotels such as SpringHill Suites and Residence Inn. The Cambria, Courtyard and Country Inn & Suites, Hilton Garden Inn, and Holiday Inn & Suites are consistently some of the best options in the area.
4. Area Opportunities for Giving Back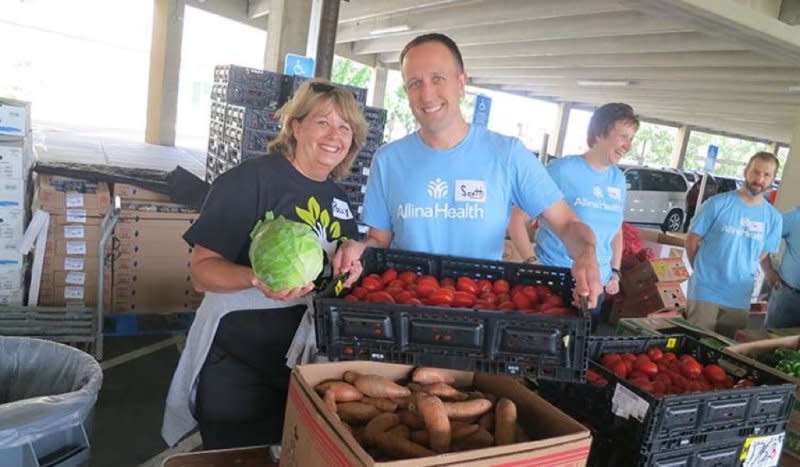 From environmental causes to educational causes and everything in between, there are many ways you can take your event to the next level and inspire others by partnering with nonprofit organization. Minneapolis Northwest is filled to the brim with amazing nonprofit organizations with focuses ranging from youth and education, to animals and the arts. The area is home to Minnesota's largest food bank, Second Harvest Heartland, which offers volunteer opportunities for teams to pack food together and make a difference in the community in a new, state-of-the art facility featuring several meeting spaces and presentation equipment.
Lend a helping hand at the Community Emergency Assistance Programs (CEAP) food shelf Food Market by sorting food donations and replenishing shelves or join the CEAP Dream Team and provide customer service at the market, or sort clothing donations and help customers at the Turning Leaf Thrift Store.
Other area non-profits with volunteer opportunities include:
5. Supporting Sustainable Meetings
A crucial topic at the heart of many industries is sustainability and how our work can have a lesser impact on the environment. The historic Heritage Center has taken steps to implement reduction practices, such as offering packaging made from renewable resources, and featuring ecological certified coffee. "At The Heritage Center we are moving toward sourcing fish from producers who utilize sustainable fishing practices such as using the Monterey Aquarium fishing guidelines and incorporating a higher percentage of local products into our menu," explains Executive Chef James Lyons. "This includes using more local dairy, beef and pork products from within the state. We're also focusing our offerings on greener products that break down quicker in a commercial compost facility to lessen the environmental impact." 
Discover more ways The Hertitage Center focuses on sustainable catering. 
6. Memorable Indoor Team-Building Options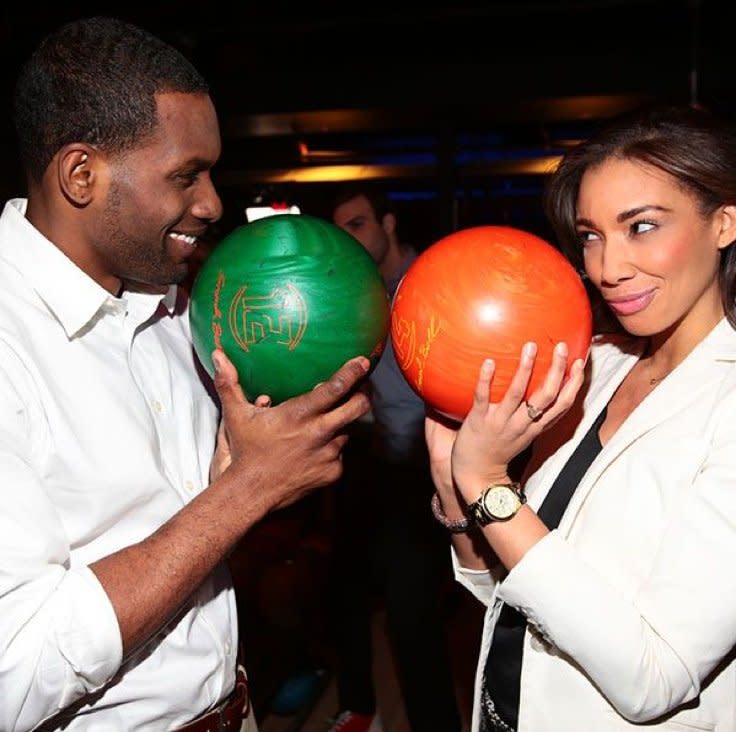 Nothing brings people together like fun and energizing games! WhirlyBall, Bowlero, Dave & Buster's, ProKART Indoor Racing and Topgolf are just a few of the exciting options sure to get your attendees' attention. Another great way to engage people as a team is taking a class that involves learning a new skill, which involves collaboration and heavy doses of fun. If your crew is made up of coffee aficionados, try a latte art class at Tiny Footprint Coffee. Or unite the cookers and bakers with a cooking class through Lemon Grass Thai or a cupcake-decorating class at Nadia Cakes.  
7. The State's One and Only Topgolf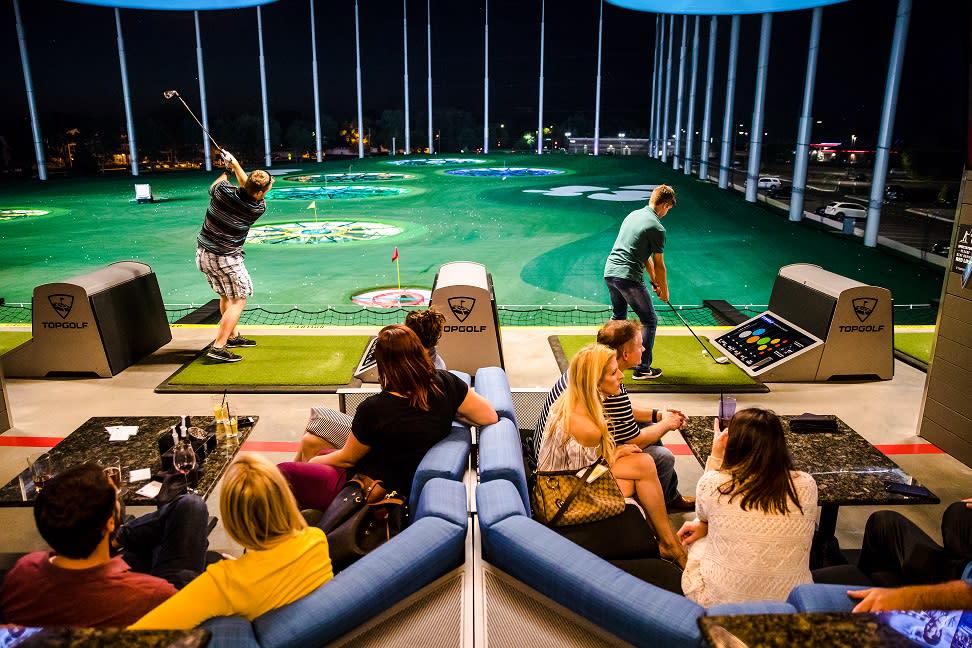 Topgolf should be at the top of any meeting planner's list of venues. With its accommodating event spaces and scrumptious food packages, the entertainment and party options are limitless. Roll out the red carpet for your event, enjoy casino-style fun, DJs and dancing, photo booths, or live sports viewing on more than 230 flat screen HD TVs. Topgolf is a perfectly fun way to entertain corporate clients and colleagues in a distinctively non-corporate environment. The best part? No rain-outs! Hold your gathering in the Signature Room, Chairman's Lounge, Lower Lounge, or opt for a complete venue buy-out.
8. A Booming Area for Sports Tournaments
Minneapolis Northwest is excited to introduce the stunning new Fernbrook Athletic Fields Complex in Maple Grove. These new fields are conveniently located next to district and community athletic facilities and several ballfields and sports courts. They will serve as a practice facility for Maple Grove sports associations and schools, and as a regional tournament-quality venue for soccer, football and lacrosse. Four, full-size lighted synthetic turf fields, team practice and warm-up areas, public park, playground, plaza and picnic pavilion make this an exciting new spot for sports. Coming to the fields summer 2020 is Spikeball. Another special sports venue in Minneapolis Northwest is the Todd Anderson Adaptive Field – the only adaptive softball field in Minnesota developed specially for people with disabilities. 
9. Turn You Trip Into a Bleisure Getaway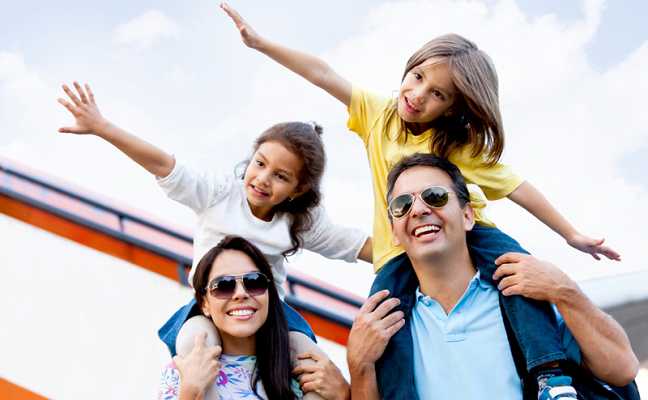 Instead of flying solo, bring the family and turn it into a trip you'll never forget. Whether you've only got a few hours to spare in between meetings or you're planning on extending your trip a day or two, we've got plenty of options to turn your work trip into a fun adventure — or as we like to call it, a bleisure trip! The Venetian Indoor Waterpark is always a hit with families. Arts and crafts at Color Me Mine and the Maple Grove Arts Center are always a hit. The area shows off with plenty of parks with activities for every season, and you'll enjoy free parking with convenient access to all you want to experience in downtown Minneapolis, too.
10. Area Experts Ready to Help
Successful events start with great planning and partnerships. Turn to the Business Development team at Minneapolis Northwest for all your event planning needs – all our services are complimentary. As area experts, our team provides hotel and venue referrals, coordinated site tours, dining and entertainment recommendations, and perhaps most importantly, our Event Assistance Fund. Receive grant dollars to use towards any part of your event, whether it's lodging, transportation or food and beverage. Contact the team today to get your planning off on the right foot.