Long, endless days spent lounging at the beach and relaxing on a patio or around a bonfire are just a few of my favorite things about summer! I'm Natalie, Communications & Social Media Manager at Minneapolis Northwest Tourism, and I've compiled some of my favorite things for visitors to do in Minneapolis Northwest during the splendid summer season!
Enjoy the Outdoors
Amazing outdoor activities are plentiful in Minneapolis Northwest! One of my personal favorites is going for a run or walk at Elm Creek Park Reserve in Maple Grove, which also happens to be the largest park in Hennepin County. And there is nothing like cooling off in Elm Creek's swimming pond on a warm summer day, especially after a hike or bike ride on the breathtaking nature trails!
Another great spot for biking and hiking trails, along with a great swimming beach to cool off in, is Fish Lake Regional Park in Maple Grove. And if you're aching for a watercraft exploration, rent a stand-up paddleboard, kayak, rowboat, paddleboat, Stand-up paddleboard or canoe! Got a big group? Try renting a SUP Squatch, a paddleboard that can hold 6-20 people. It's also one of my favorite spots to lounge on the beach and enjoy a good summer read!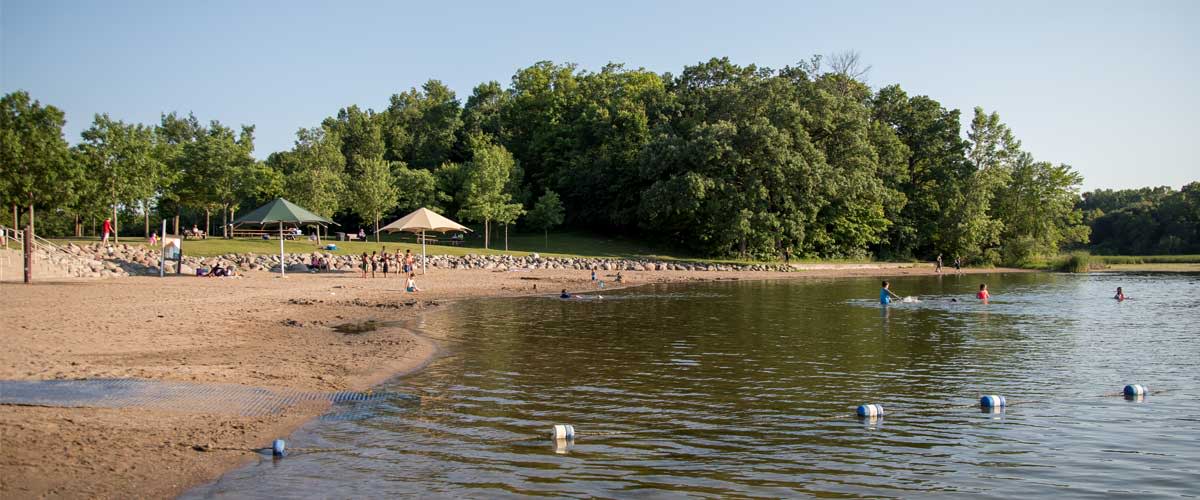 For more fun adventures, I would recommend Medicine Lake, starting at French Regional Park in Plymouth. This beautiful lake is surrounded by a 7.5-mile hiking and biking trail loop (another one of my favorite places to go for a run!) The lake also has two parks, West Medicine Lake Park and East Medicine Lake Park, each equipped with expansive beaches and playgrounds and, one of which, has a sand volleyball court. With its calm waters, Medicine Lake is a great place to try out a new sport, like stand-up paddleboarding, or even better yet, try a stand-up paddleboard yoga class at Shady Oak Beach!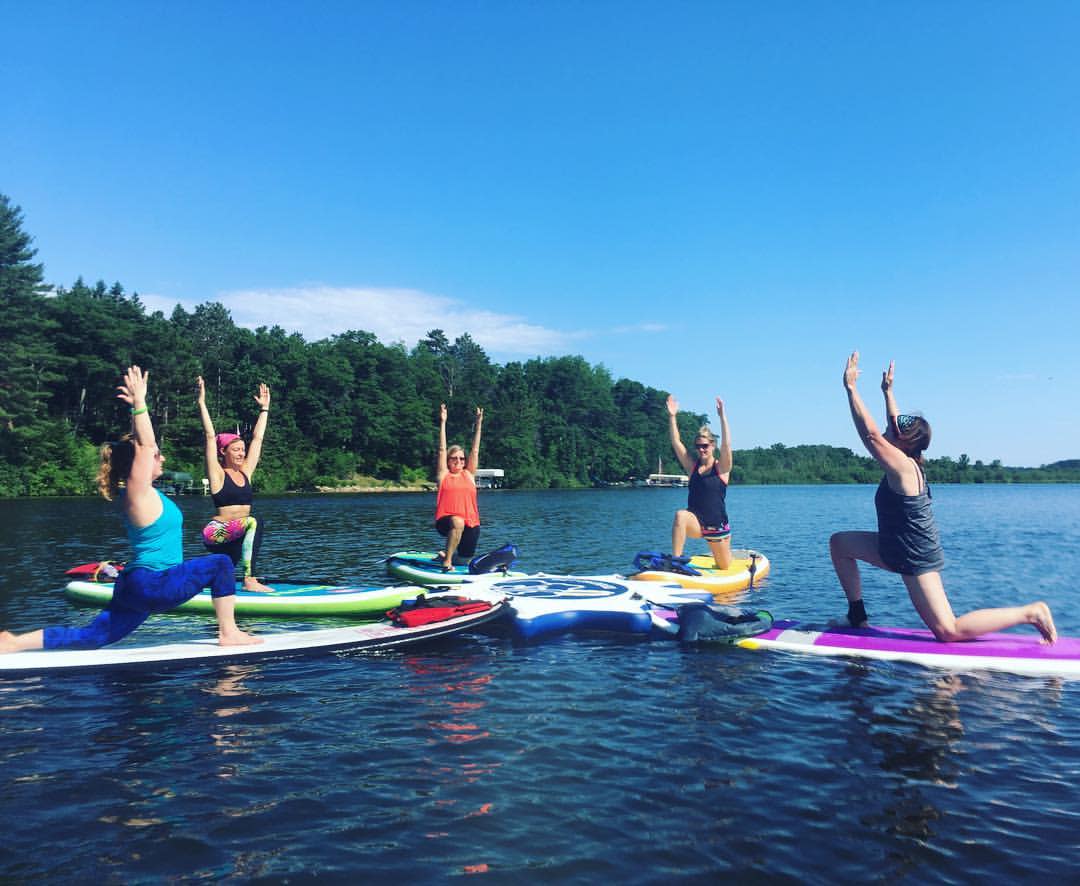 For a lazier option, take a leisurely ride on the lazy river at Bunker Beach Water Park.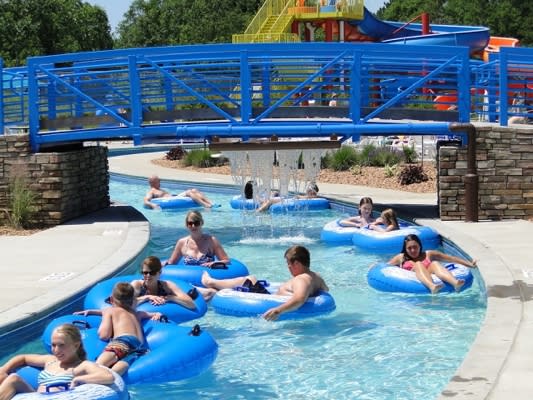 Rent a Kayak!
In Minneapolis Northwest, we are lucky to have three parks that offer the new and exciting kayak rental program called Mississippi River Paddle Share! This is a great recreational and transportation opportunity for people who have some kayaking experience, don't own a boat, and want a safe and enjoyable river experience. This is a first of its kind in a national park and in the country.
You have three options (all available Friday through Sunday):
North Mississippi Regional Park to Boom Island Park (3.9 miles or approximately 1 hour and 15 minutes, depending on conditions) – Bonus tip! Take your time and enjoy three full hours on the river. Bring a picnic, observe the heron rookery north of the Lowry Avenue Bridge, and/or stop for a snack or beverage at one of several local stops along the way!
River Park to North Mississippi Regional Park (4.5 miles)
Coon Rapids Dam Regional Park to North Mississippi Regional Park (7.5 miles)
All locations offer both single and tandem kayaks.
Fun Fact: All the Minneapolis and St. Paul stations are aligned with Nice Ride bike share stations. For a separate fee, you can paddle one way and bike back along this great river. Transit service and rideshare is available from the other locations.
Enjoy a Refreshing Drink on the Patio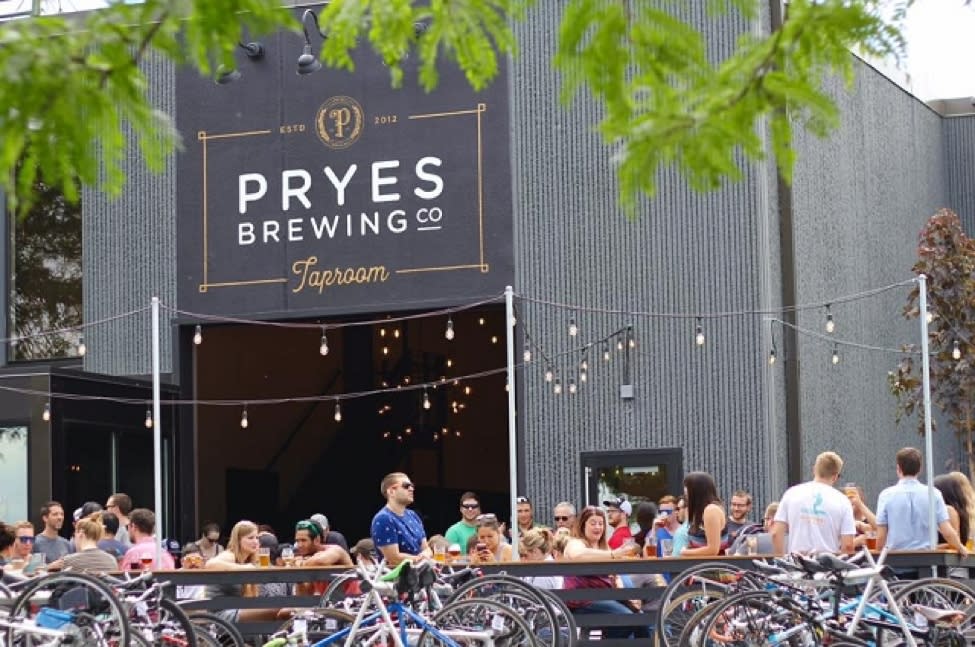 There's nothing like relaxing on the patio on a beautiful summer day with a cold drink and some delicious food! We have so many great patios to choose from in or near Minneapolis Northwest. Choose from a wide variety of restaurants and breweries.
Here are a few of my faves, in no particular order:
Outdoor Yoga/Exercise Classes!
For me, it wouldn't be summer without some fun outdoor workouts! Whether you are looking for a relaxing yoga flow class or a more intense strength-sculpting class, there's something for you in Minneapolis Northwest!
OMNI Brewing Co. offers Taproom Yoga the second Saturday of each month and also occasionally offers boot camp classes. This local hangout offers a plethora of fun where hops connoisseurs can sample craft brews like Hopfull and Muddy Runner, and everyone can play shuffleboard or enter a cribbage tournament or Mario Kart league. Another one of my favorite breweries, Wicked Wort, offers "Bend + Brew," a yoga class at 7 p.m. followed by $5 beers and $10 flights, every Monday.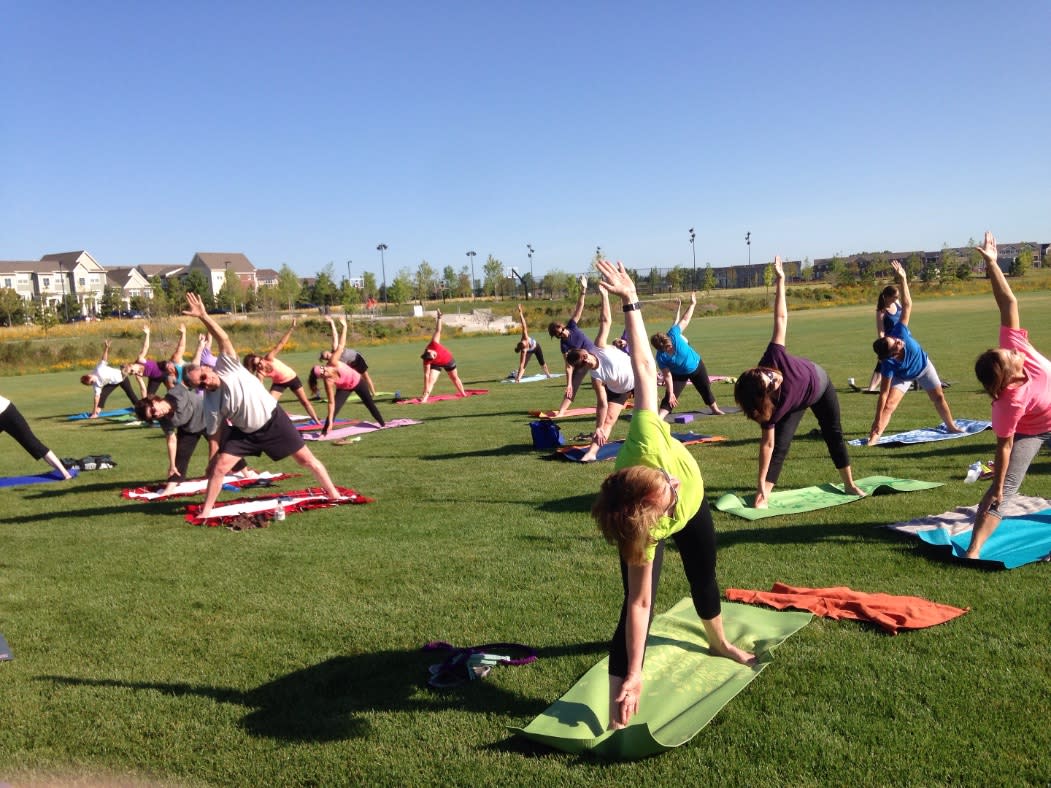 There is no better way to start a beautiful summer weekend than a gentle vinyasa flow in the garden at Central Park in Maple Grove! This guided experience in a peaceful environment, is powerful, detoxing, energizing and invigorating. Relieve stress while you build heat, strength and flexibility through holding poses. Whether you're a seasoned pro or completely new to yoga, you are welcome here! A free-will offering will be taken at the class and you are responsible for bringing your own mat. Classes are offered every Saturday through Aug. 25 from 8:30-9:30 a.m.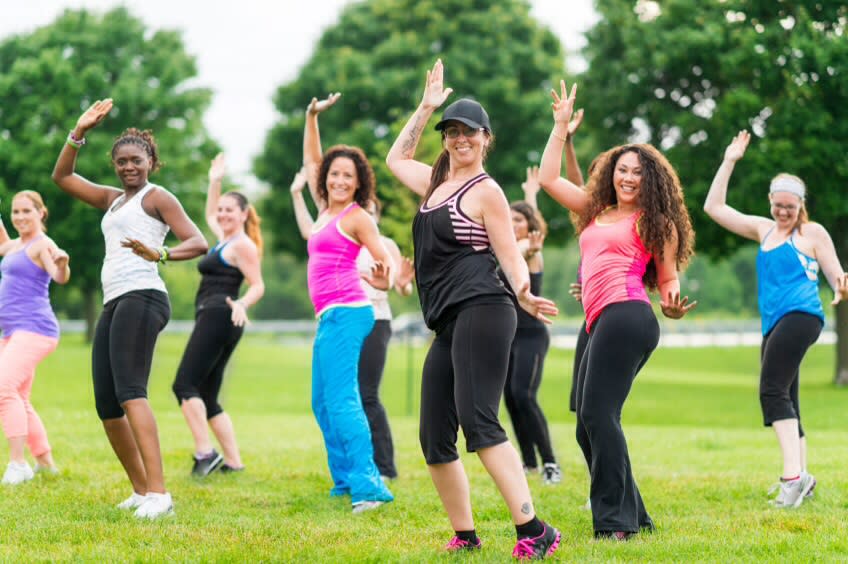 The City of Brooklyn Center also offers a bunch of free fitness classes throughout the summer in its "Fitness in the Parks" series. Get your groove on with the Afro-Beats Dance Workout Monday nights from 7:15-8:15 p.m. through Aug. 20 (a youth class is offered just before this from 6:30-7 p.m.) at the tennis courts at Evergreen Park, 7112 Bryant Avenue North in Brooklyn Center. Improve your posture and balance with Gentle Flow Yoga on Thursday nights from 7-8 p.m. through Aug. 23. Start your weekend with a high-energy Latin dance party at Zumba in the Park Saturday mornings from 9-10 a.m. through Aug. 25 (a youth class is offered after this from 10:15-11 a.m.) Both yoga and Zumba are offered at the Centennial Park Amphitheater, 6301 Shingle Creek Parkway in Brooklyn Center.
If you venture into the Chain of Lakes area in Minneapolis, you are bound to find outdoor yoga or yoga sculpt classes nearly every night of the week at each of the three lakes: Lake Harriet, Bde Maka Ska (formerly known as Lake Calhoun) and Lake of the Isles.
Go See a Movie or Live Music in the Park!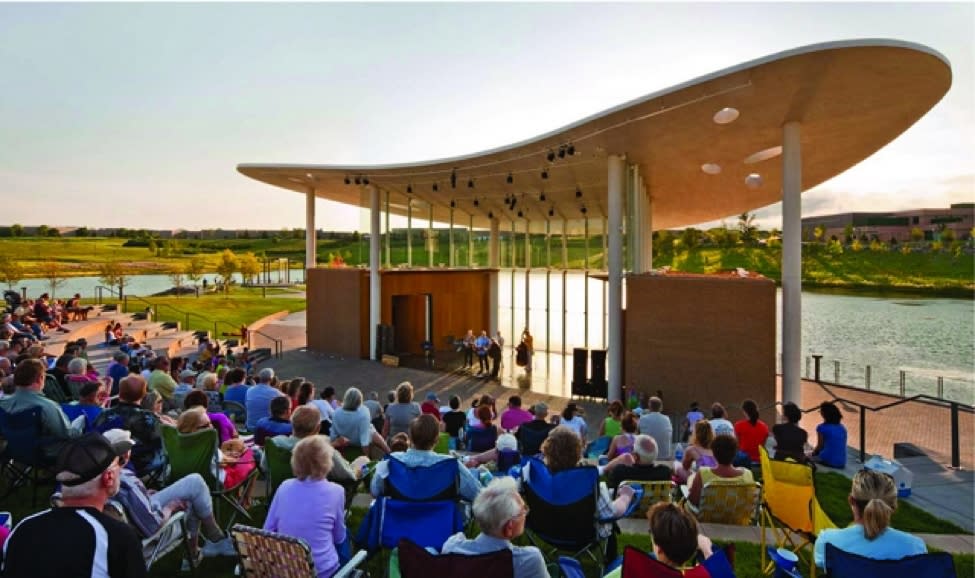 One of my favorite things to do in the summer is catch live music outside in the magnificent weather or watch a movie under the stars. You can enjoy everything from country and swing to bluegrass and salsa during the free Town Green Sounds of Summer series, along with Friday night movies at sunset (including a special Beauty and the Beast double feature night, which pairs the 1991 animated feature with the 2017 live action film) and Thursday morning concerts for the kiddos. Or combine two of my favorite things – shopping and live music – and catch a concert at the Summer Faire Concert Series at the Shoppes at Arbor Lakes. Every Thursday night from July 5 through August 16, you can take a break from shopping and enjoy some free live music, including tribute bands for the Bee Gees and The Beatles.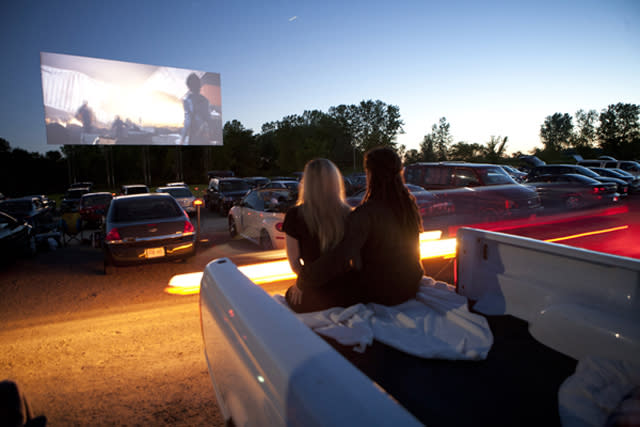 If you're up for an adventure back in time, go see a movie at the Vali-Hi Drive-in in Lake Elmo. This is just one of less than half a dozen classic drive-in movie theaters left in Minnesota! The theater is open every night during the summer and plays three of the latest new releases back-to-back, starting at dusk, for only $9.50 a night. Don't forget to snap a pic in its vintage black and white photo booth and play some games in the arcade, while you grab some snacks at the concession stand!
Go Berry Picking!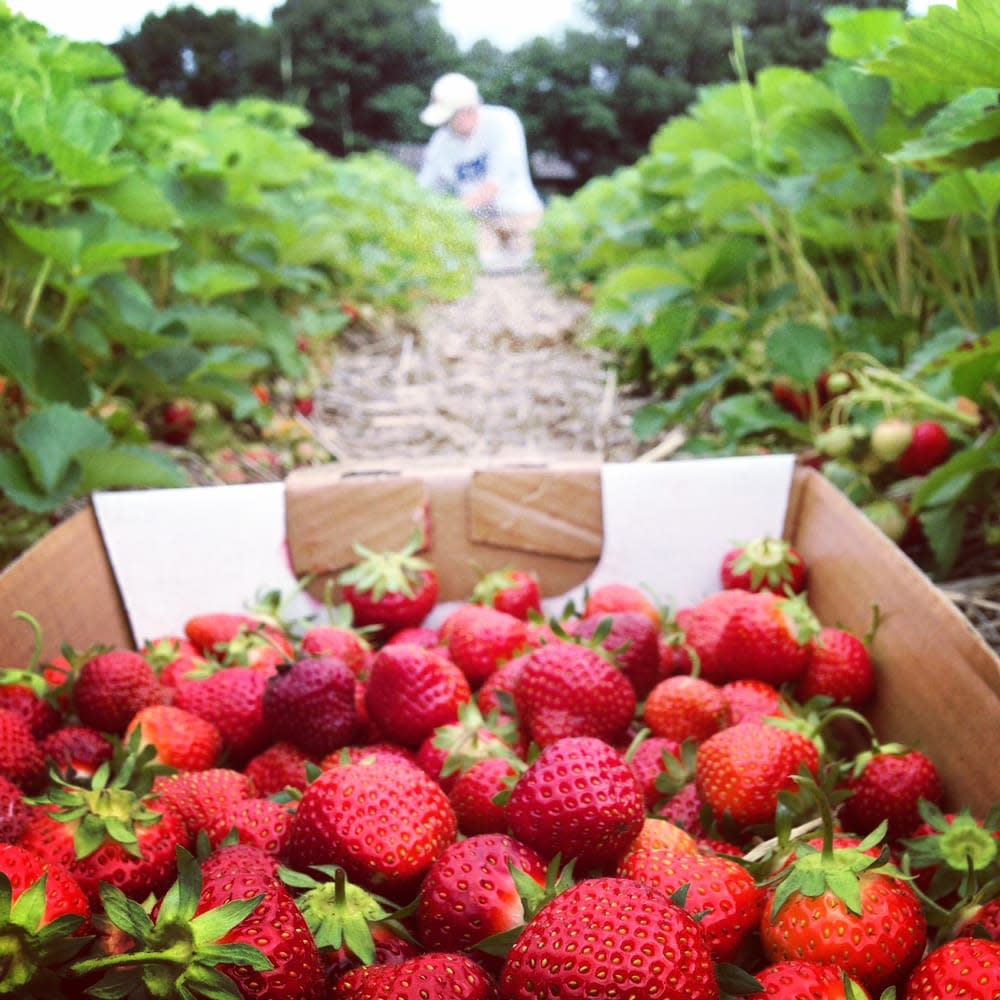 Nothing leaves me craving fruit like a warm summer day. Every summer I make a point to go berry picking at least once, but of course, I enjoy fresh fruit and berries all summer long. There are a variety of places in the Twin Cities area where you can pick strawberries, but not many where you can pick both strawberries and blueberries. Bauer Berry Farm in Champlin, offers both of these delectable options! Strawberry season is typically mid-to-late June into early July and blueberry season follows in mid-July. For the latest updates on berry picking season, follow Bauer's Facebook page or join the email list.
Enjoy a Refreshing Treat
When fresh berries just aren't enough, it's time to indulge in some refreshing treats in Minneapolis Northwest! For delicious ice cream with endless flavor options, I recommend Cullen's Ice Cream and Two Scoops. If you're looking for the irresistible combo of cake and ice cream, grab an ice cream cupcake at Nadia Cakes. For a more healthy treat, choose from an array of smoothies and juices offering benefits such as immunity, energy, protein, power and more, and overflowing with fresh fruits, veggies and natural ingredients at Grabbagreen (which also has amazing salads, bowls, wraps and more!) For delicious refreshment any time of day, grab a bubble tea, iced tea or try something truly unique like an Icii, a refreshing slushy, or Snow, a creamy smoothie, at Tii Cup.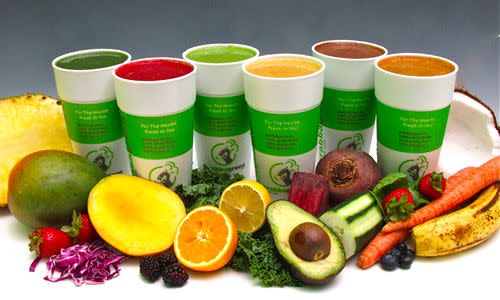 Honestly, I could go on forever about all the amazing things to do in the summer! Summer is a great time to explore all the fascinating artwork in our thriving arts district and enjoy a craft brew at the many nearby breweries, see our art and beer tour guide for more details. It's also a great time to try something new, and from cake decorating and latte art to stained glass and knitting, you'll find your new hobby here. If you're looking to escape the heat or a brief summer storm halts your outdoor plans, check out our list of the top museums to visit.