The Twin Cities is a hotbed of cultural and educational adventures. From history, science and engineering, to art, biology and cultural studies, you'll find some of the country's leading and most unique museums within minutes from Minneapolis Northwest. Spark your curiosity with these great exhibits and special events!
For the Science Whiz
Bell Museum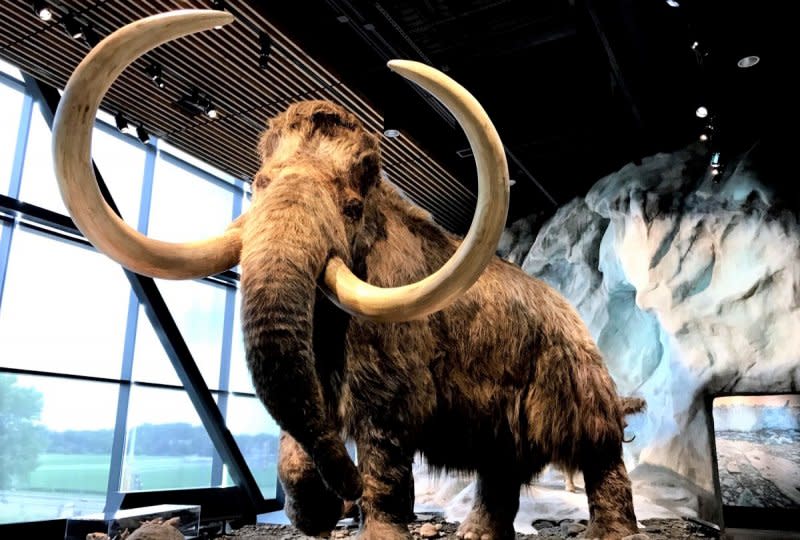 The Bell Museum is Minnesota's official natural history museum. Its brand-new home on the University of Minnesota's St. Paul campus features a digital planetarium, high-tech exhibits, wildlife dioramas, outdoor learning experiences and more. Explore the far reaches of the universe in the Whitney and Elizabeth MacMillan Planetarium, see a glimpse of the diversity of life on Earth and travel back in time to meet a woolly mammoth. Visit the museum's Curiosity Shop for unique gifts for the science and nature enthusiast. And if all that exploring makes you hungry, enjoy grab-and-go sandwiches, salads, snacks and beverages for purchase in the shop and have them inside in the lounge or head outside to the Big Rivers Garden or second floor observation deck.
Must-See: Minnesota in the Cosmos – The first Bell Museum original planetarium production explores the formation of the universe from a Minnesota perspective! It investigates the cosmic and geological history of the land and provides a tour of the night sky, with a guide to the planets, stars, and constellations you can see in Minnesota.
Don't Miss: The museum's Touch & See Lab allows visitors to get hands-on access to natural history specimens, from 10,000-year-old fossils and living plants and animals, to honey bee hives just outside the museum's windows.
Science Museum of Minnesota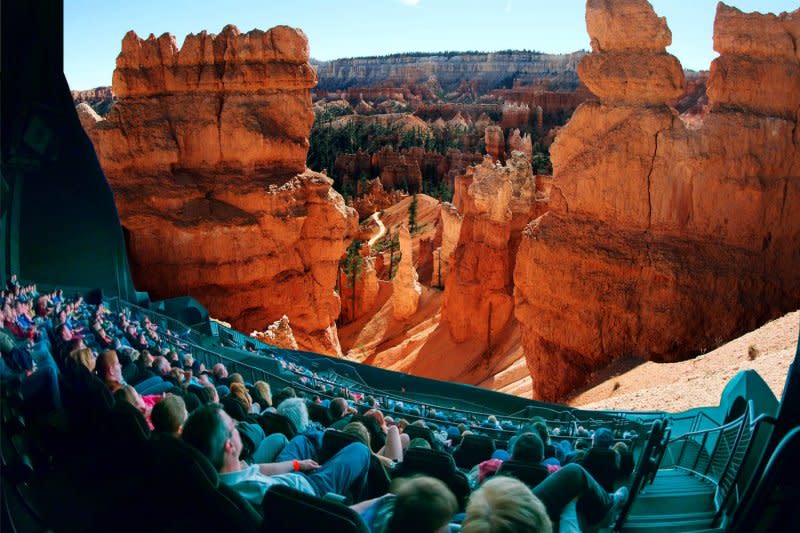 Whether you're two or 92, you'll find something that fascinates you at the Science Museum of Minnesota. Fossils, artifacts and interactive exhibits are just a few of the things that await you at this unique, interactive museum. You can concoct your own experiments in its hands-on lab, and the whole family will enjoy the nine-story-high IMAX Omnitheater. With a full slate of year-round special events, including preschool playdates, American Indians in Science, Asian Americans in Science, Darwin Day, Star Wars Day and the Dinosaur Adult Camp-In, there is always something exciting going on.
Must-See: Every show at the Omnitheater is guaranteed to leave you awe-struck. From Jan. 4 to Feb. 28, catch one (or all!) of the great shows playing: National Parks Adventure, Ring of Fire, Tornado Alley, The Greatest Places and Journey to Space. 
Don't Miss: Mental Health: Mind Matters – This groundbreaking exhibition aims to build a greater understanding of the importance of mental health and create a safe space for important conversations about mental illness. Hands-on activities bring you closer to the facts, feelings and issues surrounding this topic that touches so many lives. 
The Bakken Museum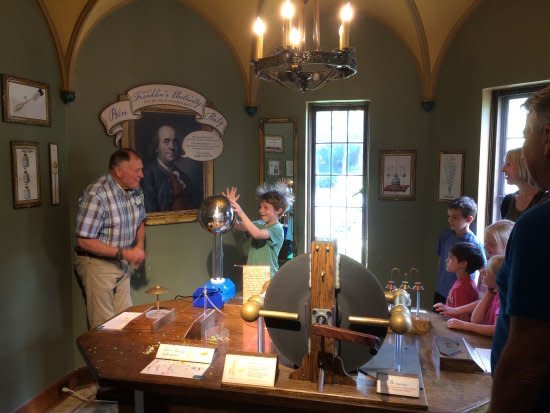 Do you love science, technology and hands-on fun? Well, then you came to the right place! The Bakken Museum inspires a passion for innovation by exploring the potential for science, technology and the humanities to make the world a better place. Located in the historic West Winds mansion on Lake Calhoun and home to the Florence Bakken Medicinal Gardens, the Bakken Museum boasts one of the most beautiful settings you will find in the Twin Cities. The museum maintains dynamic exhibits and rich educational experiences, along with a world-class collection of historic medical instruments and scientific books, journals and manuscripts.
Must-See: Tinkering with Prototypes is an extension of The Bakken Museum's Makerspace and other inquiry-based programs. This guided-but-open experience teaches maker skills using real tools, designs, and techniques for all ages and skill levels.
Don't Miss: The Bakken's 21+ evening events provide a fun, interactive environment for adults to explore the museum, meet fellow professionals and enjoy food and drink. You can even get a shock from a 100-year-old electricity machine! 
For the Artist or Art Lover
Minnesota Museum of American Art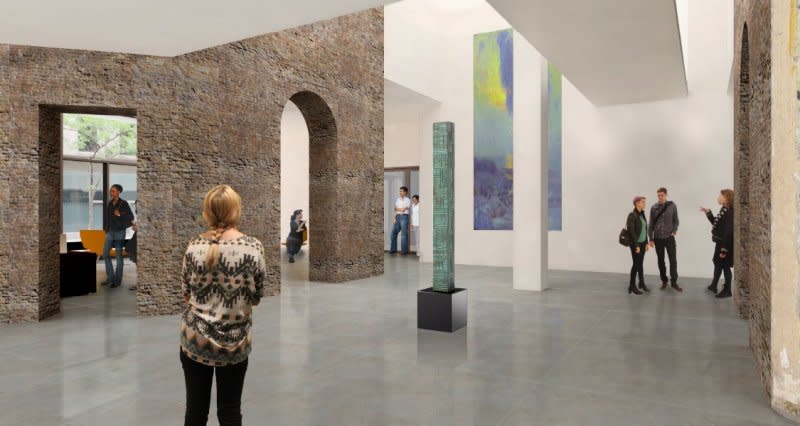 After a year of construction, the redesigned Minnesota Museum of American Art ("the M") is now open! The M showcases the unique voice of American artists from the 19th century to the present. Its collection of 4,500 works includes work in all media by artists well known in Minnesota and across America, such as Thomas Hart Benton, Joan Mitchell, Romare Bearden, Ed Ruscha and Louise Nevelson. The Museum also has the largest institutional collection of the works of Paul Manship and George Morrison and works by emerging contemporary American artists, with a specific emphasis on artists from Minnesota. The museum is located in the historic Pioneer Endicott buildings and is free and open to the public; it's also open late until 8 p.m. every Thursday!
Must-See: 100 Years and Counting, now through Feb. 17. This exhibition proves that the M has been around awhile—more than 100 years, in fact—and its American art collection reflects that visual trajectory. This exhibit also shows off the new M in its stunning new building and home.
Don't Miss: Family Day: Onward!, Jan. 20, 1 to 4 p.m. Explore the new M, a playground for creativity and connection, with a day full of fun, interactive experiences and artist-led activities for all ages. Family Days are free for kids of all ages and take place three times per year on the third Sunday of January, May and September.
Minneapolis Institute of Art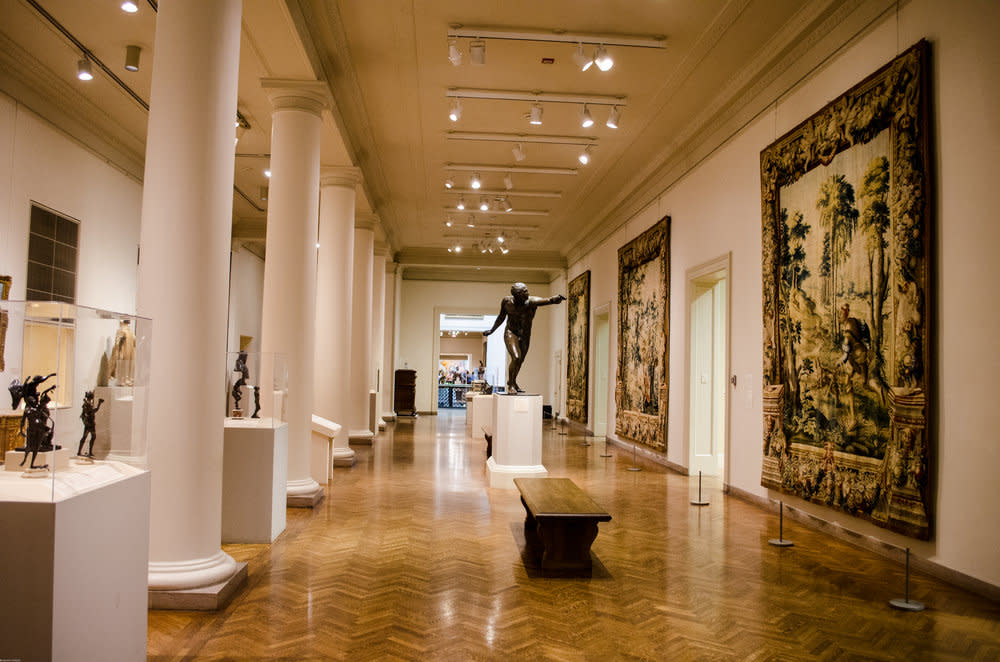 From ancient sculptures to contemporary photography, the Minneapolis Institute of Art (Mia) inspires wonder with extraordinary exhibitions and one of the finest wide-ranging art collections in the country. From Monet to Matisse, Asian to African, 40,000-year-old artifacts to world-famous masterpieces, Mia links the past to the present and enables global conversations. The museum also offers free one-hour guided tours.
Must-See: Egypt's Sunken Cities, now through April 14. This revelatory exhibit tells the story of two ancient cities that were lost to natural disasters in the Mediterranean Sea more than 1,200 years ago. In the 1990s, the cities were discovered, revealing monumental statues, religious images carved in stone, exquisite jewelry and delicate ceramics all from life during the age of the pharaohs.
Don't Miss: During Mia's Third Thursday events, you can enjoy a variety of unique programs like pop-up poetry readings, creative writing classes and live music.
Walker Art Center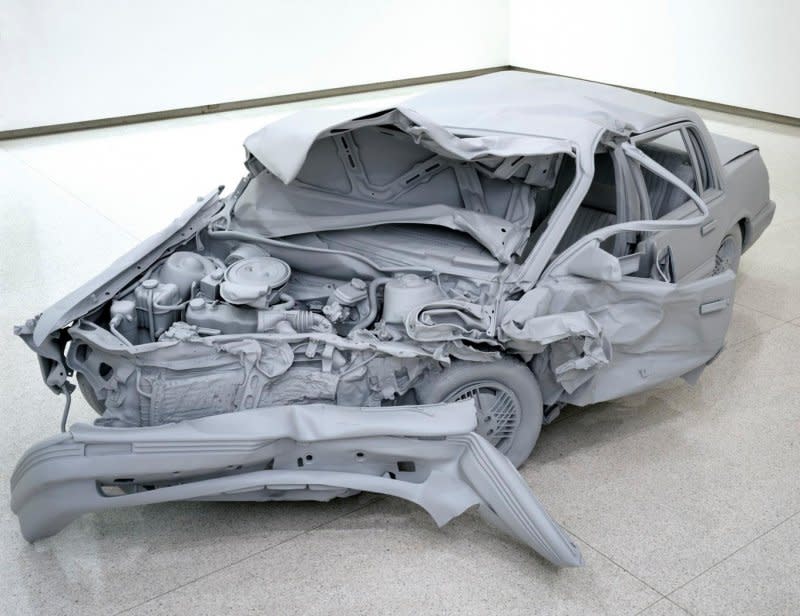 With 11 galleries of modern and contemporary art, the Walker Art Center is an essential experience for the contemporary art lover. Stroll the 11 acres of the adjacent Minneapolis Sculpture Garden, featuring the iconic Spoonbridge and Cherry sculpture and fountain. Dig deeper into the museum's ongoing exhibitions by attending one of its public tours, free with gallery admission. Fascinating artists in the museum's collection include Yoko Ono, Andy Warhol, Kara Walker, Kiki Smith and Edward Hopper.
Must-See: The Rosemary Furtak Artist Book Collection features books by artists working primarily with the book form, as well as exemplary work by local book artists. It is named after Rosemary Furtak, the Walker's librarian of 29 years, who defined artist books as "books that refuse to behave like books."
Don't Miss: Become a member of the Walker and enjoy the 2019 Film Independent Spirit Awards, Jan. 15 through Feb. 6., showing 21 of the year's finest indie films!
Weisman Art Museum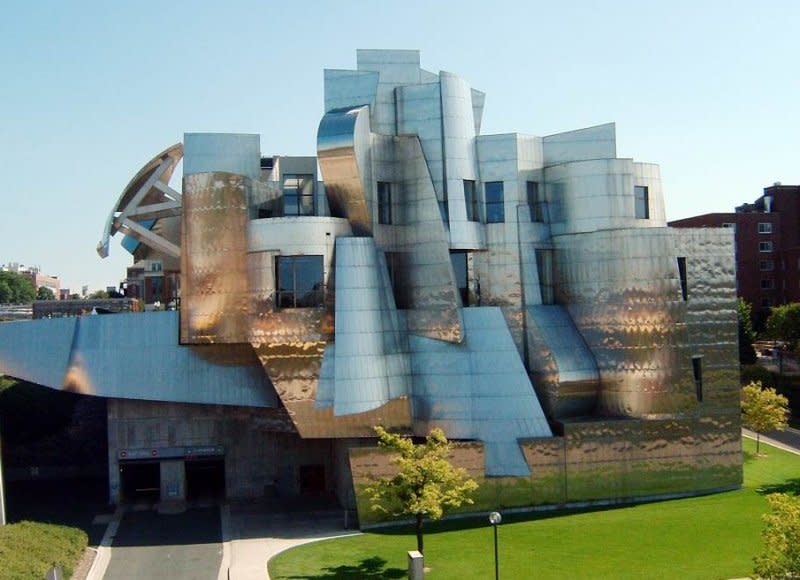 Housed in a striking stainless steel and brick building, designed by internationally acclaimed architect Frank O. Gehry, the Weisman Art Museum (WAM) offers an educational and friendly museum experience for visitors of all kinds. The museum, located on the gorgeous University of Minnesota campus, creates art experiences that spark discovery, critical thinking, and transformation, linking the University and the community. Its permanent collection includes more than 25,000 works of art and is especially rich in the areas of American modernism, ceramics, Mimbres pottery and Korean furniture.
Must-See: The variety and breadth of the Weisman's collection of traditional Korean furniture is unmatched in the United States. The collection includes 200 examples of Choson dynasty (1392–1910) furniture, 80 Silla dynasty (668–935 B.C.) stoneware pieces, some 150 folk paintings and wooden bowls and utensils, in addition to other folk arts and crafts.
Don't Miss: Baggage Claims, Feb. 2 through May 12, presents the work of an international group of 18 artists who explore the impact of the vast scale of commerce and immigration worldwide on contemporary life. Using suitcases, trunks, and crates to create works of art, artists express provocative ideas about the mobility of global culture.
For the History Buff
Minnesota History Center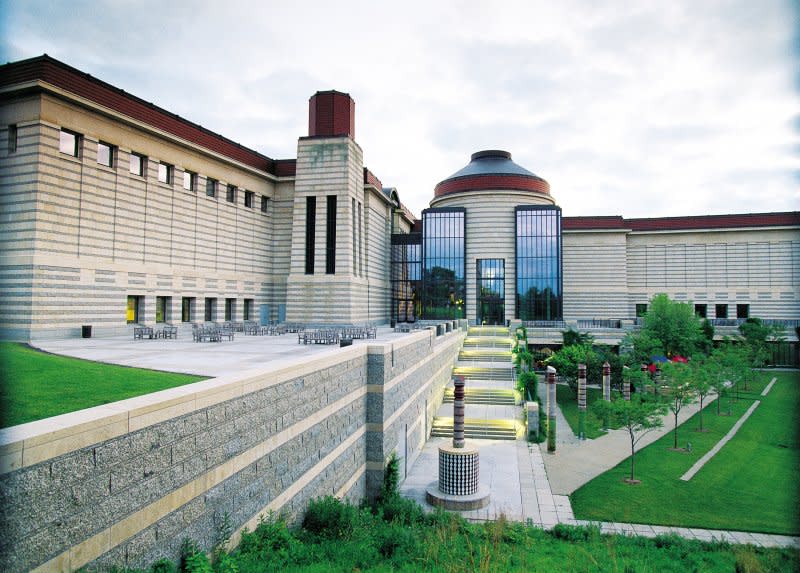 Explore the history of Minnesota and beyond at this interactive museum with permanent and changing exhibits. The Minnesota History Center hosts concerts, lectures, family days, and other special events throughout the year. The building is also home to the Minnesota Historical Society library and archives, a research destination for schoolchildren, family historians and academics.
Must-See: Step into the lives of Minnesota's Greatest Generation! Learn about this fascinating generation by viewing classic film clips in a 1930s-style movie theater and stepping behind a 1930s soda fountain. Also, watch a re-creation of a World War II combat flight in a C-47 plane and join a "Rosie the Riveter" style assembly line to pack ammunition shells.
Don't Miss: Somalis + Minnesota, now through June 9. Explore powerful objects, photos and stories of the Somali American community and its history — from baadiye to Mogadishu to Somali life in Minnesota today.
Hennepin History Museum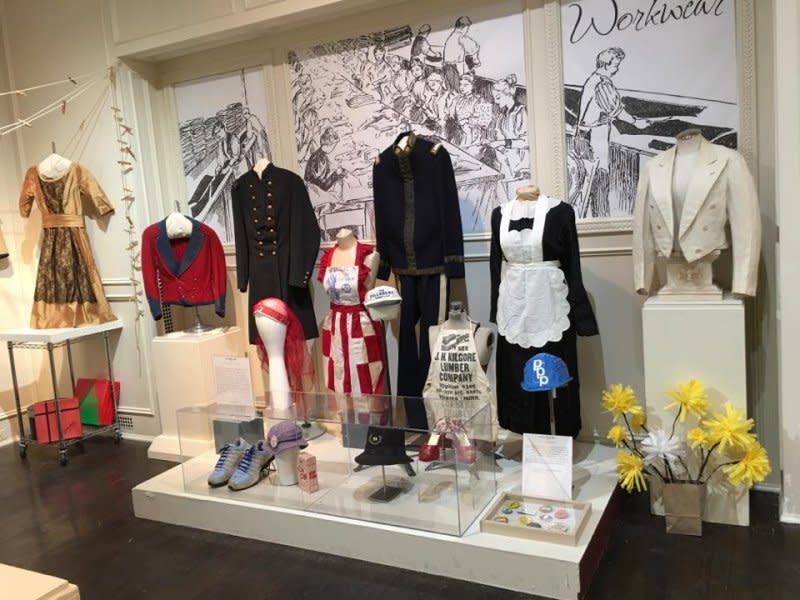 Did you know that more than one in five Minnesotans lives in Hennepin County? Hennepin History Museum's exhibitions, library, collections, public events, and educational programs highlight the diverse and rich history of the largest county in the state. The museum maintains an extensive collection of historic artifacts and archival materials relating to the history and evolution of the County. From urban to suburban to rural, Hennepin County has it all.
Must-See: LifeCYCLE: Stories from the Minnesota Bike Community, now through March 3. Explore the vast, and often-shared, triumphs experienced on two wheels through the stories of eleven notable and influential cyclists, activists and bicycle makers.
Don't Miss: Visit the museum for free on Free First Thursdays!
For the Always Curious or Hands-on Learner
Minnesota Children's Museum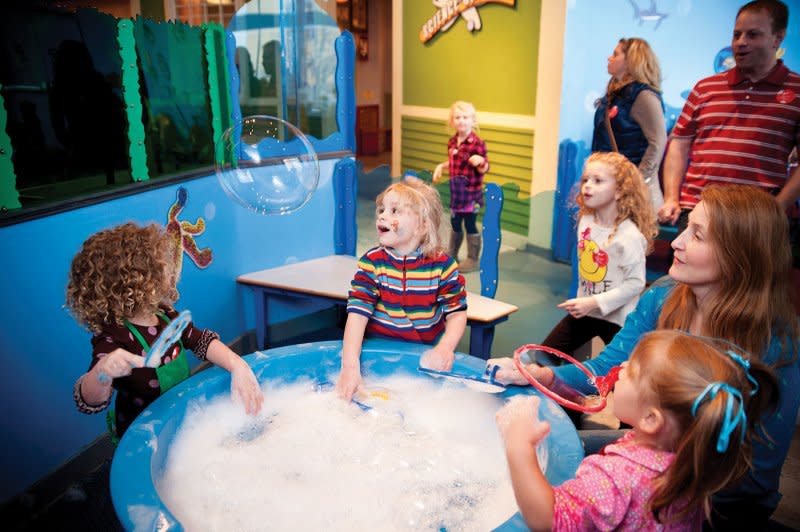 Take your kids where they can touch, climb, splash, crawl, push, pull, and press it all! Children ages six months through 10 years and their adult guests can explore galleries packed with extraordinary hands-on adventures at the Minnesota Children's Museum. All the exhibits are interactive and encourage kids to use their creativity and imagination through the power of play.
Must-See: Kids love The Studio, a visionary maker space where they're encouraged to build with cardboard, tinker with and take apart small toys and small appliances, and bend, stamp and pound metal into new shapes.
Don't Miss: Free Third Sundays! Visitors can roam the museum free of charge every third Sunday of each month, 9 a.m. to 5 p.m. 
Mill City Museum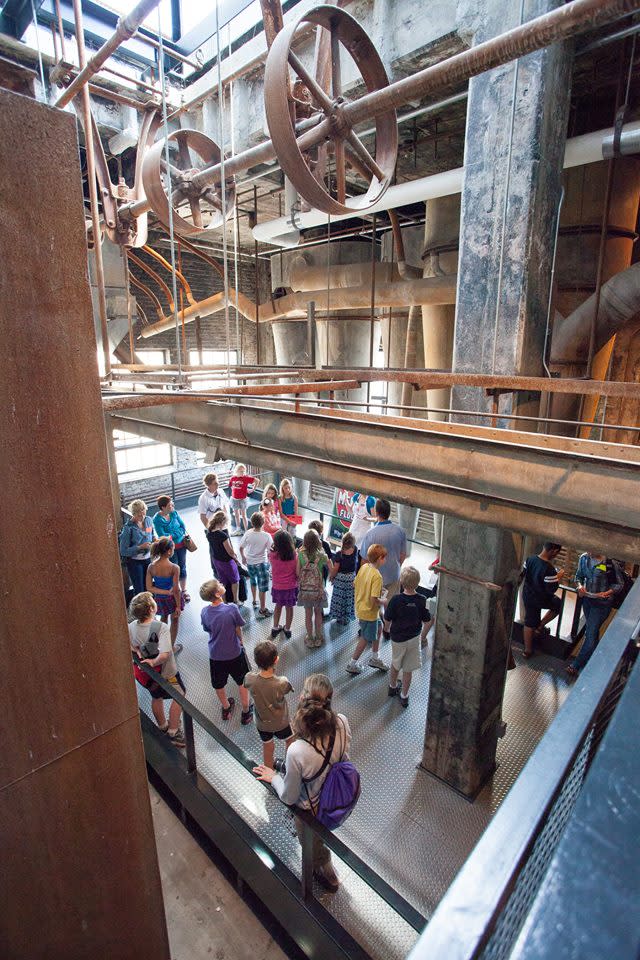 Discover raw power, dramatic views and hands-on fun throughout your adventure at the Mill City Museum. Built into the ruins of what was once the world's largest flour mill, this museum teaches visitors about the intertwined histories of the flour industry, the bordering Mississippi River, and the city of Minneapolis. Stroll through the courtyard, a shell of original brickwork and limestone walls left by a 1991 fire; stop by the baking lab, where you can watch demonstrations and sample fresh bread; watch a model mill explode; enjoy the breathtaking view of St. Anthony Falls and the Mississippi River on the museum's ninth floor Observation Deck; and interact with history players, portraying pivotal characters from the mill's past.
Must-See: Take the Flour Tower eight-story elevator ride and see the mill's history unfold as you go from floor to floor.
Don't Miss: Thank You for Shopping: The Golden Age of Minnesota Department Stores, now through Feb. 24. The exhibit delves into the history of some of Minnesota's most famous department stores, such as Dayton's Powers and Donaldson's.
The Works Museum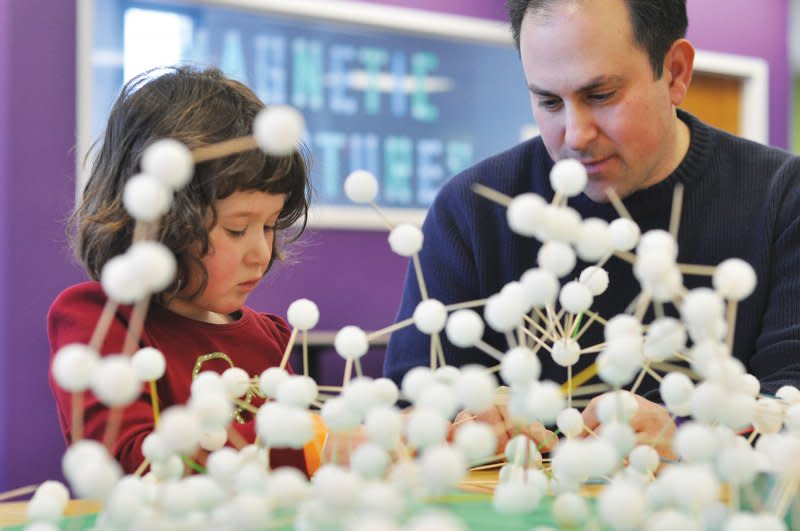 Do you have a little budding engineer in the family? Whether you do or not, The Works Museum is bound to strike some curiosity in the field for your little ones! This hands-on children's museum is all about engineering. You'll dig into the basics of engineering, science, and technology with interactive experiences and design challenges created for children ages 4-12 and their grown-ups. Get ready for engineering fun!
Must-See: Bring in your kids for some mind-expanding fun in the museum's interactive Experience Gallery. Experiment with simple machines, structures and shapes, sensors, and imaging and optical technologies. Kids touch, try and build as they explore how things work!
Don't Miss: Stop by on special days for drop-in "Explore It!" events. Experience more hands-on events around anything from engineering to weather, often with visiting partner organizations, such as 3M or the National Weather Service. No registration is required, just stop in with your family or the young engineers in your life. All activities are included with admission and are free to members.
Unique Bonus Finds
Minnesota Landscape Arboretum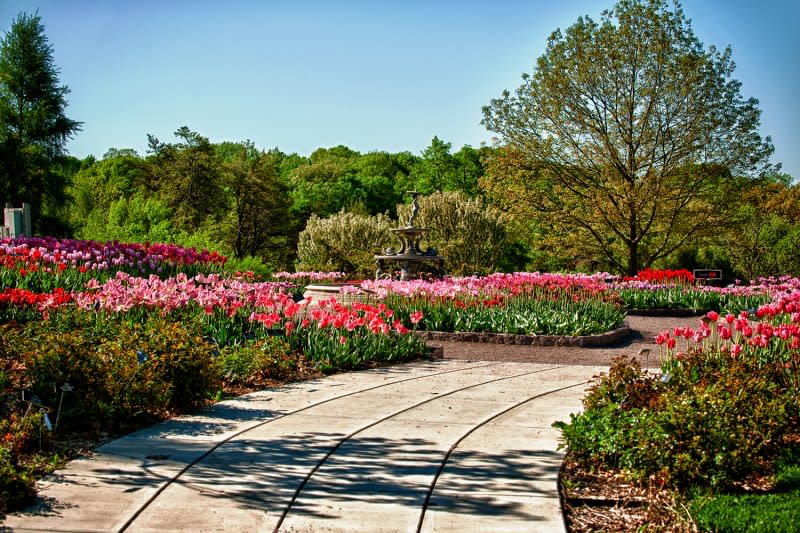 Visit the best botanical garden in the nation, according to USA Today! The Minnesota Landscape Arboretum features more than 1,000 acres of magnificent gardens, model landscapes and natural areas—from woodlands and wetlands to prairies—with extensive collections of northern-hardy plants. Tour the Arboretum on 12.5 miles of garden paths and hiking trails. Enjoy a free docent-led walking tour or take a snowshoe hike around the area. Hop on board the Arboretum Trumpet Creeper Tram for a narrated tour that highlights the many collections, display gardens and demonstration gardens.
American Swedish Institute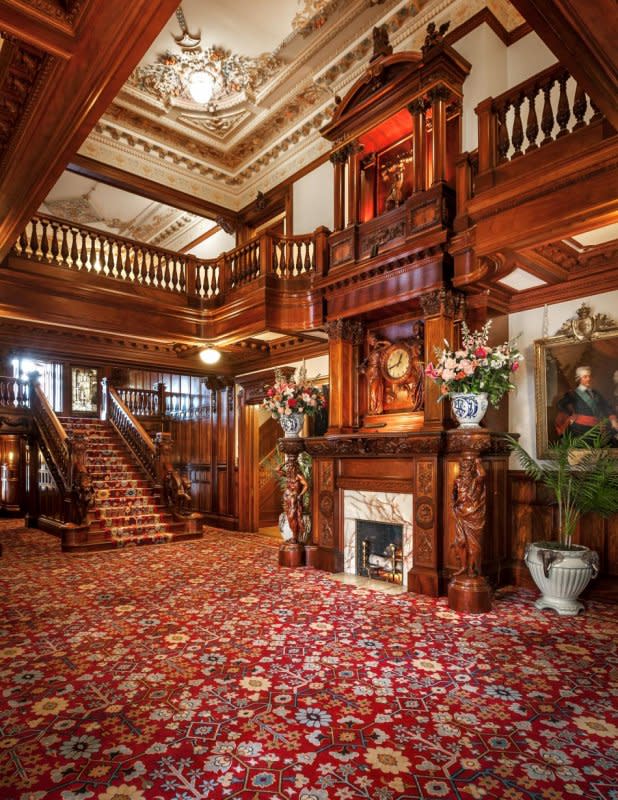 The American Swedish Institute is a museum, historic home and cultural center offering tours of the landmark 1908 Turnblad Mansion. It features special exhibits, family activities and events that connect people to culture, migration, the environment and the arts, informed by enduring links to Sweden.
Looking for more indoor fun in Minneapolis Northwest? Discover more ways to enjoy indoor fun for the whole family. And if all that exploring leaves you famished, take a look at our top dining discoveries where you can satisfy your cravings! Share your adventures with us on Facebook, Twitter and Instagram using the hashtag #WeLoveMNW!