What better way to appreciate the rich art scene near Minneapolis Northwest than with a locally crafted beer in your hand! We've assembled a guide to some of the best art galleries and breweries to explore during your next visit to Minneapolis Northwest, all culminating in the annual Art-A-Whirl event in May!
Fun Fact! The Northeast Minneapolis Arts District was voted Reader's Choice #1 Arts District in the Country by USA Today.
If you are headed to the nearby Arts District for an art- and beer-filled adventure, we've compiled a list of some of the best art gallery and brewery pairings to keep you both cultured and refreshed!
Art Gallery & Brewery Pairings
Art – Northrup King Arts Building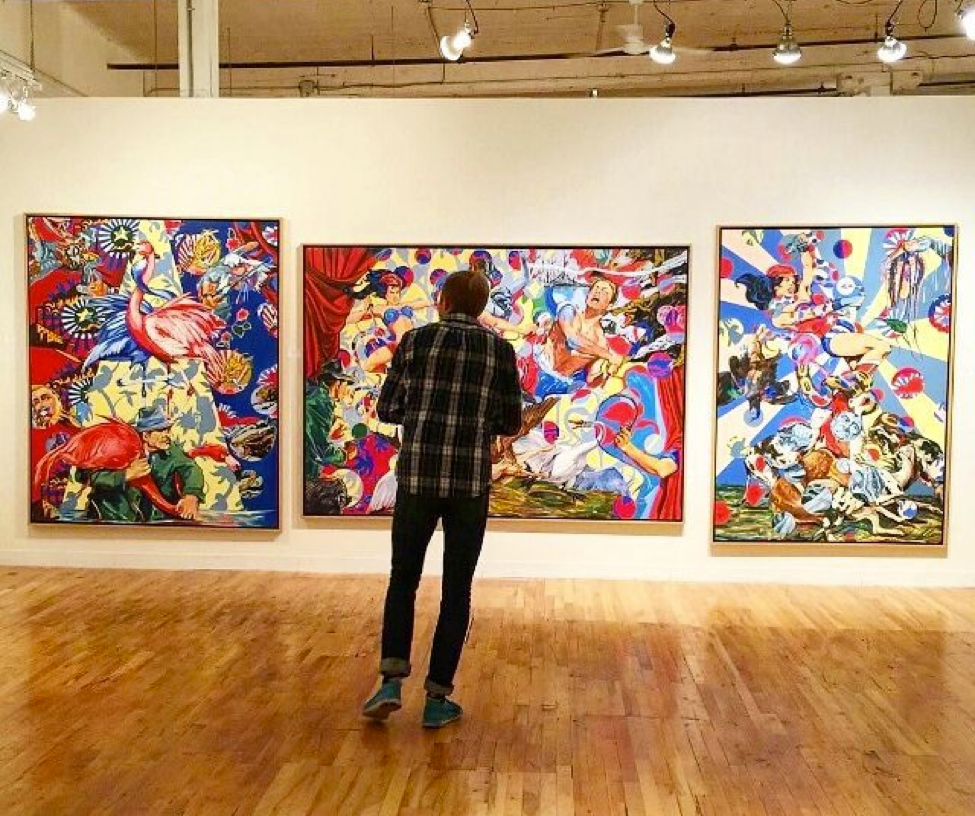 As you step into the Northrup King Arts Building, you may as well be stepping into a new world, like entering the infamous wardrobe in "The Chronicles of Narnia: The Lion, Witch and the Wardrobe!" This historic building is home to more than 230 tenants of all kinds, including the creative center for more than 190 artists and various small business and nonprofit organizations. The building is located in the Minneapolis Arts District at the corner of 14th Avenue NE and Central Avenue. Visit and explore the four floors of warm and inviting art studios and galleries.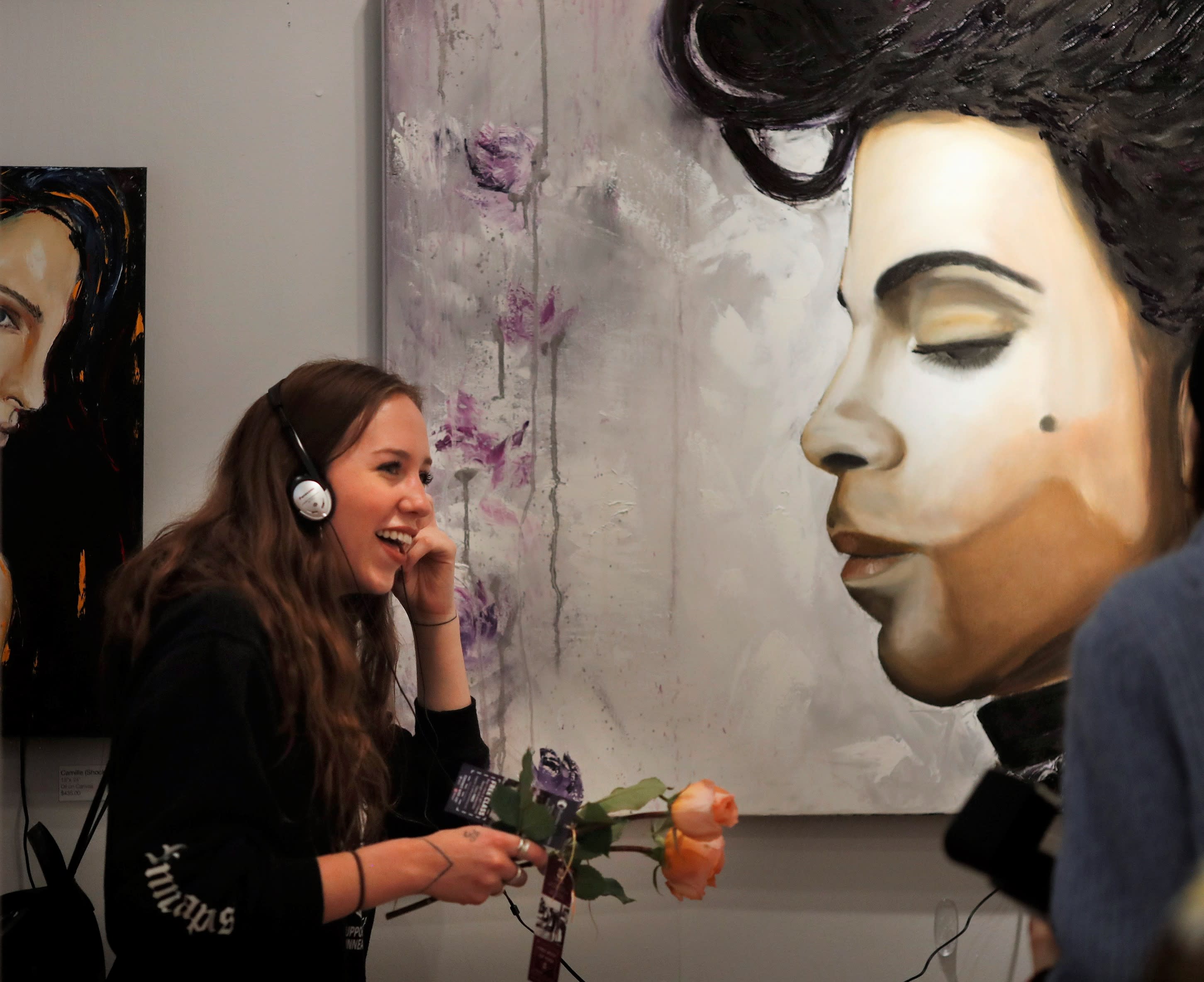 Events/When to go: Visit the artist studios during First Thursdays (the first Thursday of each month), from 5-9 p.m. Meet with painters, sculptors, photographers, jewelers, wearable fiber and textile artists, glass blowers, furniture makers, pottery/ceramic artists and more. First Thursdays provide an excellent opportunity for conversation with the artists. You can also visit the artist studios during Art Attack in November and Art-A-Whirl in May.
Create Your Own Art! Try your hand at a variety of classes and workshops in watercolor, collage and composition, drawing, woodwork, photography, and painting. Learn more here.
1500 Jackson Street NE, Minneapolis
Beer – Bauhaus Brew Labs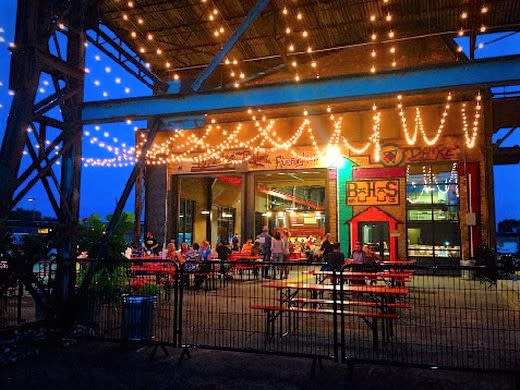 After wandering the never-ending hallways of the Northrup King Building, you could use some refreshment! Stop for a crafted brew at Bauhaus Brew Labs, and enjoy delicious, world-class local beer. The brewers at Bauhaus have taken a unique look at classic German-inspired beer styles, skewed slightly by a sense of play and adventure. The flavor-forward, sessionable beers are crafted to surprise and delight without taxing the palate.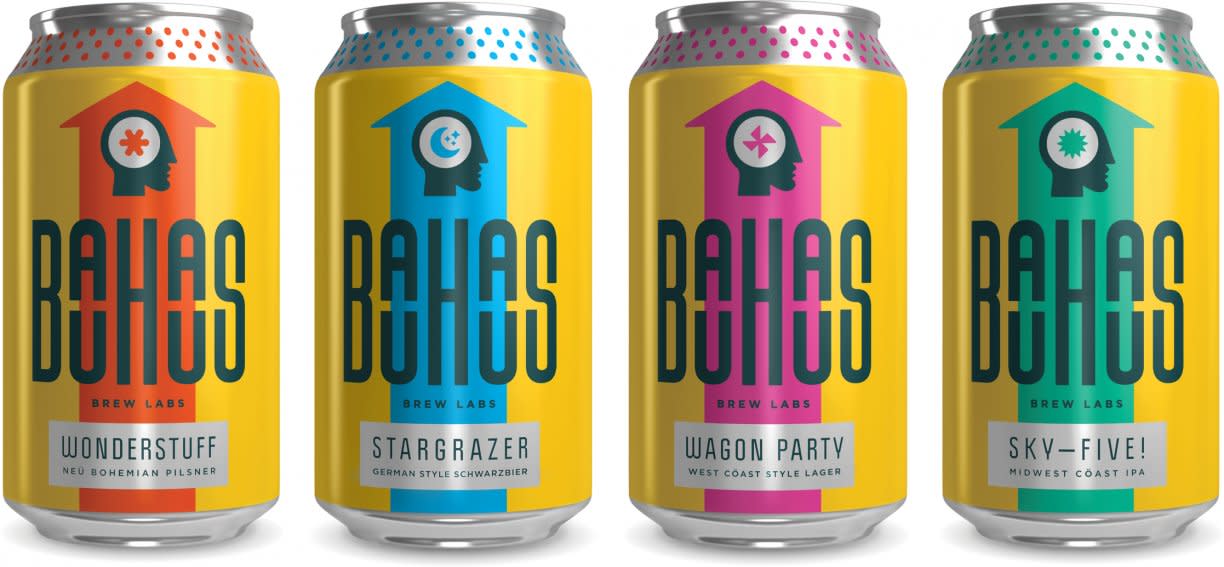 Brews to try: If you enjoy a Bohemian-style pilsner, try the award-winning Wonderstuff, a classic with a powerful, citrus hop twist. If pilsner is not your thing, try two of the other award-winning beers: Stargazer, a German-style beer with a surprisingly light body and bright hop profile paired with heavy roast qualities you'd expect in a dark beer; and Wagonparty, a west coast-style lager with a grainy maltiness and hoppy aromas of tangerine, apricot and citrus. Depending on when you visit, you can choose from the seasonal selection including a Baltic porter, a double IPA, lemon shandy, Scottish-style dark ale and more!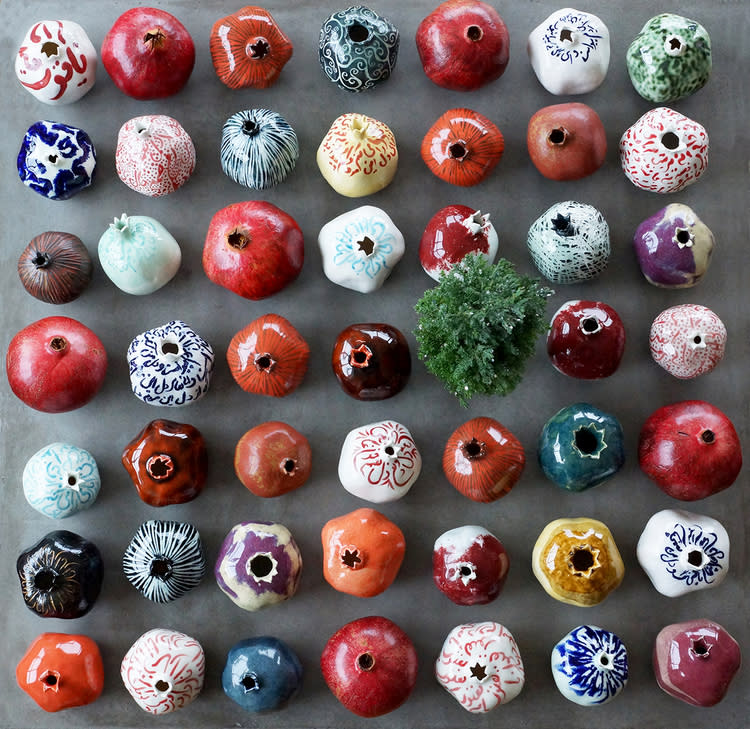 Entertainment! One of the hottest events at Art-A-Whirl is the Liquid Zoo hosted by Bauhaus! This three-day celebration unites local best-in-class musicians, artists, and food  and beverage purveyors. It all starts with a kick-off dance party on Friday, followed by an all-day local music and culinary fair on Saturday, a local art market on Sunday. And the best part... All events are free and for all ages (21+ to drink)!
1315 Tyler Street NE
Art – Casket Arts Community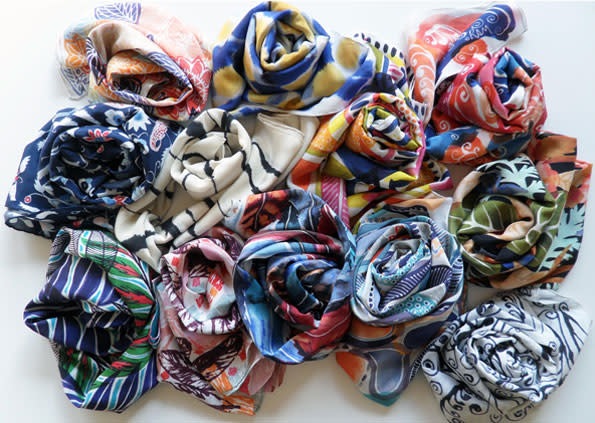 The Casket Arts Community houses three of the newest renovated factory buildings in Minneapolis, plus the Franconia in the City Sculpture Park. The three historic structures - the Casket Arts Building, the Carriage House and the Factory - were converted to studios in 2006. The structures are stunning - aged brick, century-old wood floors, cast concrete, ancient iron and steel. All the buildings have been beautifully restored to maintain their historic character. More than 140 artists and art-based businesses inhabit the Casket Arts Community.
Events/When to go: Most of the artists run full-time working studios, but open their work spaces for First Thursdays every month, as well as for Art-A-Whirl and many other exhibits and showings throughout the year. Other events include: Summer Shindig in August; Open Casket in November; and Holiday Marketplace in December.
Create Your Own Art! The artists offer classes in mosaics, jewelry and printmaking. More info here.
Bonus Tip: The infamous Franconia Sculpture Park, located in Shafer, Minn., has an urban home at the Casket Arts Building, called Franconia in the City @ Casket. The space offers an outdoor sculpture exhibition and an indoor gallery space for exhibitions of two- and three-dimensional art. Visit the indoor gallery space on the first floor!
681 17th Avenue NE
Art – California Building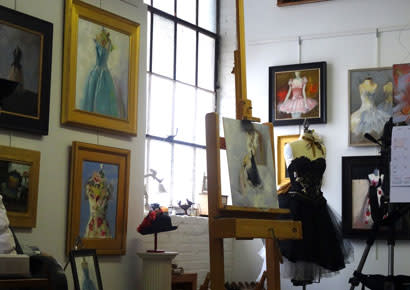 Welcome to the California Building, one of the first studio buildings in Northeast Minneapolis. The building has a long commitment to the arts, community, and arts sustainability in Minneapolis. Building owners John Kremer and Jennifer Young purchased the property in 1991 and have rented studios to artists ever since. With more than 80 artists as tenants, the building is an anchor in the Arts District.
Events/When to go: Open Artist Studios and Gallery Tours are offered on the second Saturdays of each month from 11 a.m. to 4 p.m. Come back for Dog Day in early April (When you can bring your dog!), Art-A-Whirl in May and California Dreamin' in November.
Create Your Own Art! Artists at the California Building teach classes and workshops including Drawing Co-op, Portrait Painting, Painting Workshops, Life Drawing Co-op and Glass Art Classes. More info on classes here.
2205 California Street NE
Beer, Cocktails & Refreshments – Betty Danger's Country Club and Psycho Suzi's Motor Lounge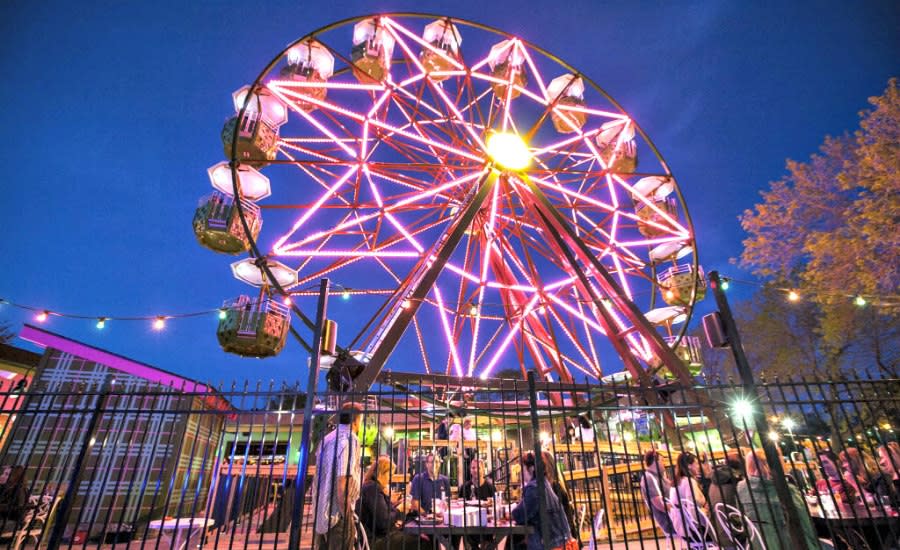 Our next stops offer a variety of tasty foods and libations! Check out one or two of the quirkiest eateries in Minneapolis, Betty Danger's Country Club and Psycho Suzi's Motor Lounge. Betty Danger's is a restaurant and bar pretending to be a country club… without the membership fees. This hip eatery serves Tex-Mex and specialty cocktails amid a mish-mash of wacky art and décor. Venue attractions include the The Danger – a Ferris wheel with open-air dining cars where you can dine and drink as you rotate around – and a par-49, 8 ½ hole golf course with an 800-pound gorilla. Psycho Suzi's is a local paradise specializing in tiki drinks, pizza, and an island atmosphere. The kitschy décor and rum-filled cocktails make visitors feel like they've escaped to a tropical island along the Mississippi River.

Drinks to try: At Betty Danger's, enjoy a variety of "Hail My Alma Mater Margaritas," including the Harvard, the house margarita; or the Dartmouth, a spicy blend of tequila, fresno peppers and fresh cucumber. Also, choose from a variety of "The Sporting Life" signature drinks, such as the "Horse Racing" mint julep, the "Fencing" Moscow mule, or the "Apres Ski" spiked hot chocolate. At Suzi's, try one of the tiki drinks like the "Beachcomber," featuring the flavors of strawberry, lychee, lime and pineapple; or sip on the truly unique, "Crummy Scoundrel," a mix of blackberry, hibiscus, banana and fresh lime.
Entertainment! As if the funky and spunky atmosphere at Psycho Suzi's isn't enough... Enjoy local bands and extra special concoctions at its annual Art-A-Lua celebration during Art-A-Whirl! Don't forget to get lei'd!
Betty Danger's Country Club – 2501 Marshall Street NE
Psycho Suzi's Motor Lounge – 1900 Marshall Street NE
Art – Solar Arts Building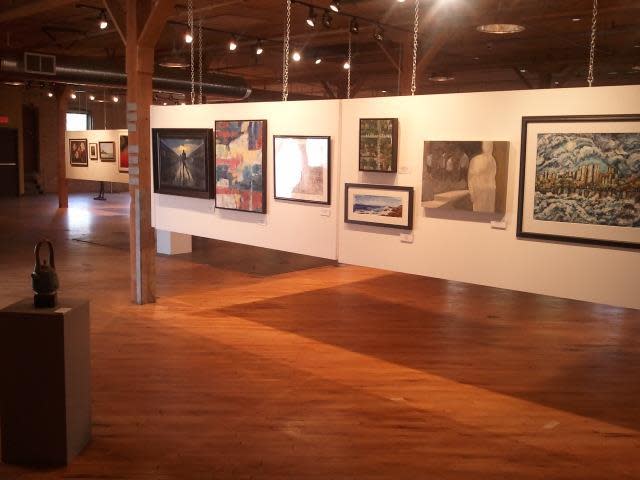 The Solar Arts Building is a staple in the Arts District. This artist haven is located inside a historic building that has been transformed into a modern, environmentally friendly hub for the creative community. The historic character of the building has been retained – with its well-worn wood and cast iron – and renovated using only the most eco-friendly materials and equipment. If you look above, you'll see the building is topped with 109 solar panels to let the sun power the pure creativity of its tenants. These tenants include more than a dozen artists, creative professionals and Indeed Brewing Company, and the building is a great event space to play host to the thriving arts scene.
Events/When to go: Visit the galleries and studios and meet with artists during First Thursdays and Art-A-Whirl. The studio has been known to offer some sneak peak events leading up to Art-A-Whirl. Check out the Solar Arts Building Facebook page for more info.
711 15th Avenue NE
Beer – Indeed Brewing Company and Taproom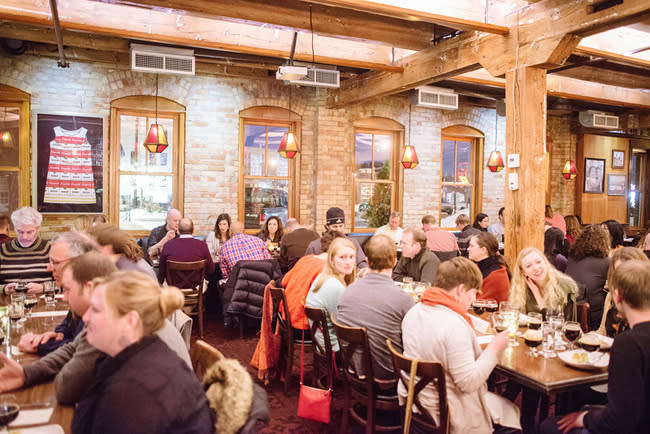 Nestled alongside the train tracks in the heart of the Northeast Minneapolis Arts District (literally inside the Solar Arts Building!), Indeed Brewing Company is a full-scale production brewery led by Head Brewer Josh Bischoff, with an artfully eclectic line-up of distinctive flagship beers, well-loved seasonal releases, and adventurous specialty brews. Well-known locally as an engaged and community-oriented brewery, Indeed has two lively taprooms, open five days a week and is home to Indeed We Can, the company's employee-driven charitable giving program, which donates 100 percent of taproom profits to an employee-sponsored local nonprofit every Wednesday of the year.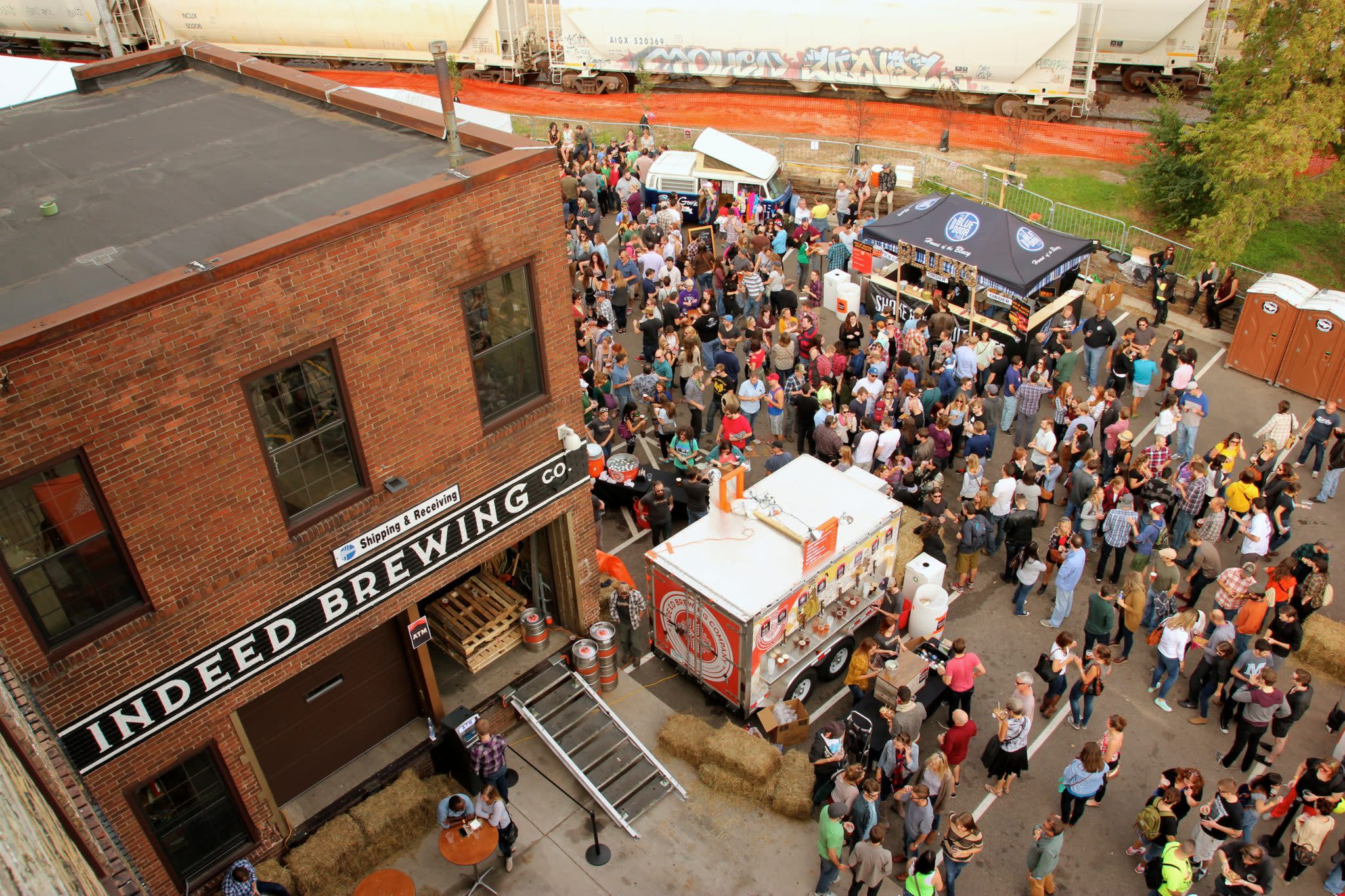 Brews to try: Its diverse offerings are anchored by its flagship Day Tripper Pale Ale, and rounded out by the "brewer's choice" Derailed Series of experimental brews, and the Wooden Soul series of wild, sour, and barrel-aged beer. If the Day Tripper doesn't excite you, try one of the other flagship brews, B-Side Pils, a pilsner lager with crisp, lively and floral notes; or Lucy Session Sour, a session sour ale with tart, citrus and tropical notes. Indeed expands its variety with a number of seasonal beers, such as Shenanigans Summer Ale and Stir Crazy Porter, and specialty beers like Strawberry Fields Sour Ale, LSD Honey Ale, Fresh Hop Ale and more.  And don't forget to check out Indeed's exclusive series of sour and wild barrel-aged beers!
711 15th Avenue NE
Art – Thorp Building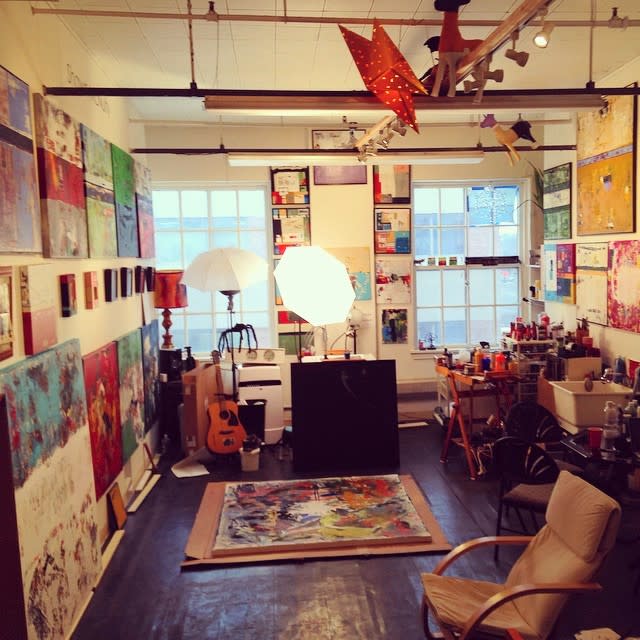 The historic Thorp Building is a unique complex of creative industrial spaces, art studios and galleries, businesses, roaming hallways, and Minneapolis artifacts. Located in the heart of the Arts District on Central Avenue, the Thorp extends from the train tracks just north of Broadway to 18th Avenue in the triangular shape of a slice of pie. The Thorp leaves visitors in awe and bewilderment, from the never-ending hallways to the eclectic blend of artists, artisans, craftsmen and the creative commercial community. As the Birthplace of Art-A-Whirl, every year these forces combine to give visitors a very unique Art-A-Whirl experience.
Events/When to go:  Peruse the galleries and catch the artists in action during First Thursdays from 5- 9 p.m., or Art-A-Whirl.
1620 Central Avenue NE
Beer/Cider – Sociable Cider Werks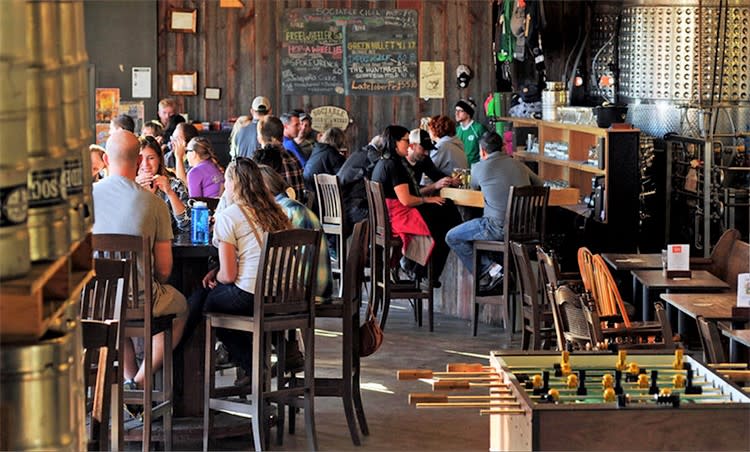 Nothing beats a crisp hard cider on a warm spring or summer day, or a hot mulled cider on a brisk winter day! Sociable Cider Werks brews, serves and distributes a variety of apple, grain and other fruit-fermented beverages made from a blend of sweet, sharp, and bittersharp or bittersweet apples. The taproom serves up a variety of ciders, beer and a daily infusion. Depending on when you visit, you are likely to catch a local art fair or live music. There is always something going on at Sociable, and the patio serves as a delightful oasis on a beautiful day! If you're getting hungry, the taproom typically hosts a food truck in the parking lot for snacks to pair with your favorite drink.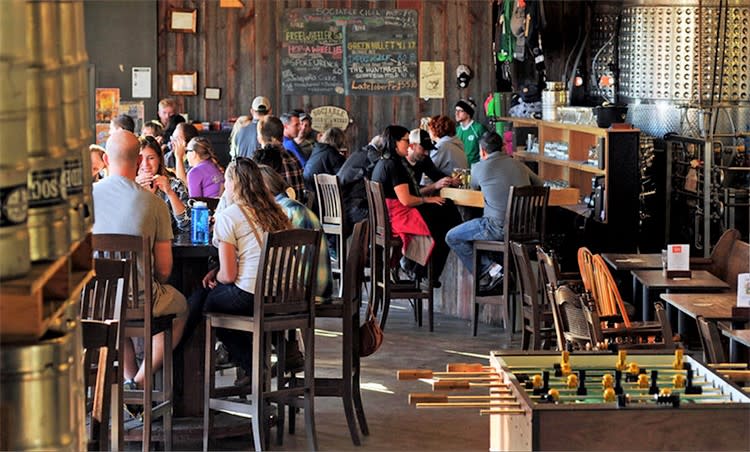 Brews to try: For a delicious dry and tart cider, try the Freewheeler, made with freshly pressed Midwestern apples. For a more hoppy cider, try the Hop A Wheelie. Craving something a little more rich? Try Spoke Wrench, a unique brew that combines Sociable's signature cider with chocolate, roast and caramel malts, and cold-brewed Dogwood Coffee. Depending on when you visit, you can enjoy a variety of seasonal ciders, including tasty infusions like cucumber habanero, shandy apple, cranberry apple and mulled apple.
Entertainment! Unite your love of art, bikes and chalk at Sociable's special Artefacts event! The event includes a local art market, chalk artists, a create your own mural station, family friendly activities and, of course, plenty of cider! (Bonus tip: If you like chalk art, be sure to come back to Minneapolis Northwest for Chalkfest at Arbor Lakes in June.)
1657, 1500 Fillmore Street NE
Art – Q.arma Building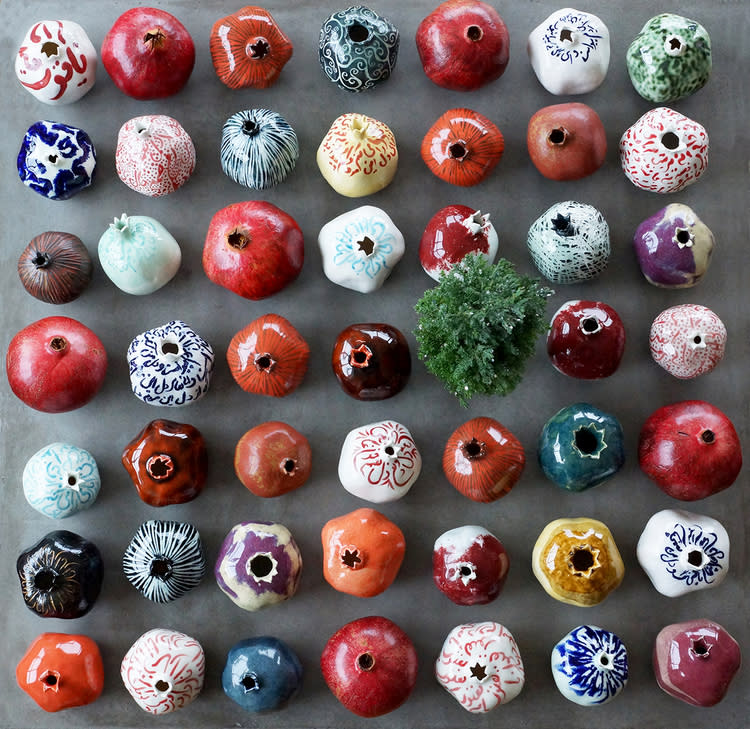 The Q.arma Building is home to more than 30 artists creatively exploring the boundaries of creative content through a broad range of media. There's always something happening at the Q.arma Building. The artists' mediums include photography, sculpture, painting, ceramics, design, framing, textiles, music, metalwork, mixed media and architecture.
Events/When to go: First Thursdays, Art-A-Whirl, special exhibitions and seasonal sales.
1224 Quincy Street
Beer – Able Seedhouse + Brewery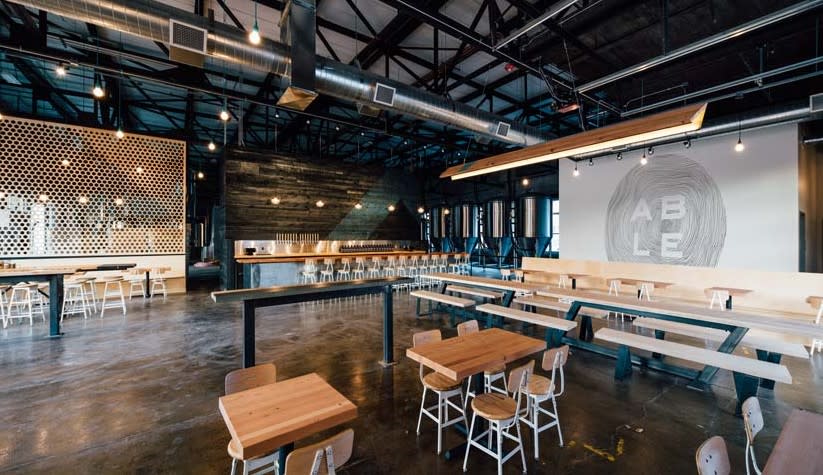 Able Seedhouse + Brewery is focused on locally grown seed, grain, malting and brewing. Able makes beer that comes from special places. The goal is to take those amazing ingredients and take advantage of their fullest potential. And that potential goes right into your glass!
Brews to Try: If fruity and refreshing is your groove, check out the citrus pale ale, Cosmic Fruit. If you like the dark side, try one of the award-winning beers: BLK WLF, a stout beer, or PROPERS, a pub ale. For something golden and slightly sweet, try SUPERGIANT.
1121 Quincy Street NE
Art-A-Whirl: In a Nutshell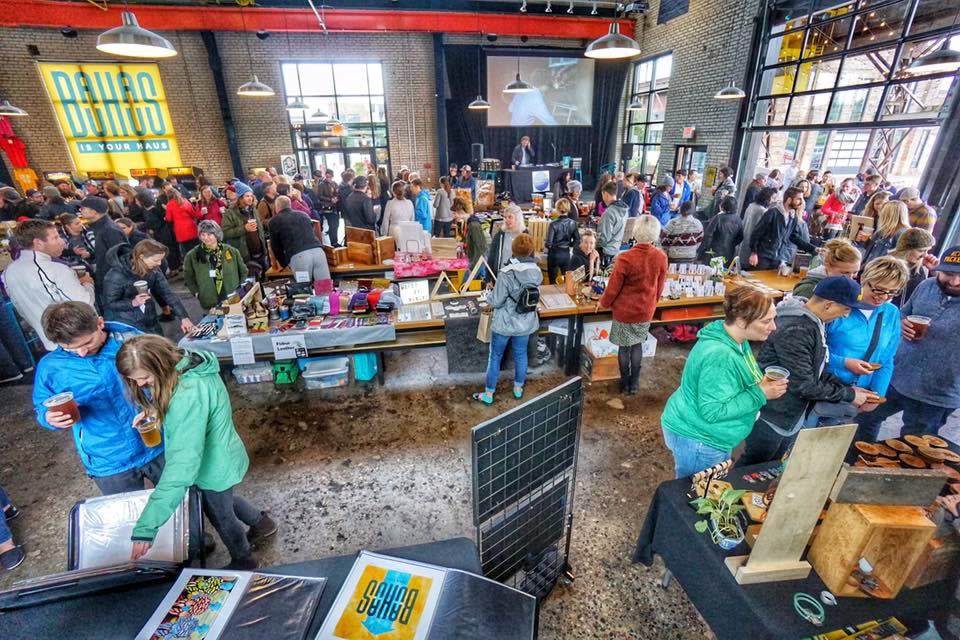 The 24th Annual Art-A-Whirl, an open studio tour of Northeast Minneapolis, will take place May 17-19, 2019. It's a great opportunity to tour private artist studios and galleries, connect with the artists, and purchase original artwork. Throughout the last 20+ years it has become the largest open studio tour in the country. Art-A-Whirl takes place annually, the third weekend of May. This event is free and open to the public.
2019 Dates and Hours:
Friday, May 17 – 5-10 p.m.
Saturday, May 18 – Noon-8 p.m.
Sunday, May 19 – Noon-5 p.m.
Where to go
More than 50 locations throughout Minneapolis, including the California Building, Casket Arts Building, Northrup King Building, Thorp Building, Solar Arts Building, Q.arma Art Building and more!
Download the Art-A-Whirl Map.
Pick up a free copy of the printed Artist Directory & Guide to view all participating artists, locations, and more. The Directory also includes an Art-A-Whirl map, dining locations, a calendar of events, and more. Pick up your free copy of the Artist Directory and Guide at the information booths during Art-A-Whirl, or starting mid-April at the California Building, Casket Arts Building, Keg House Arts Building, Northrup King Building, or Thorp Building in Minneapolis.
View the online Artist Directory.
Getting Around
There will be THREE FREE trolleys running during Art-A-Whirl hours that will make stops at various Art-A-Whirl artist locations throughout the Northeast Minneapolis Arts District. Metro Transit will also be offering free rides!
Family Friendly Locations
Studio participants offer family friendly art, artwork by children, demonstrations and/or interactive activities during Art-A-Whirl and throughout the year. 
Any other questions? Check out the Art-A-Whirl page.
On the way back to your Minneapolis Northwest hotel, don't forget to stop into these great breweries!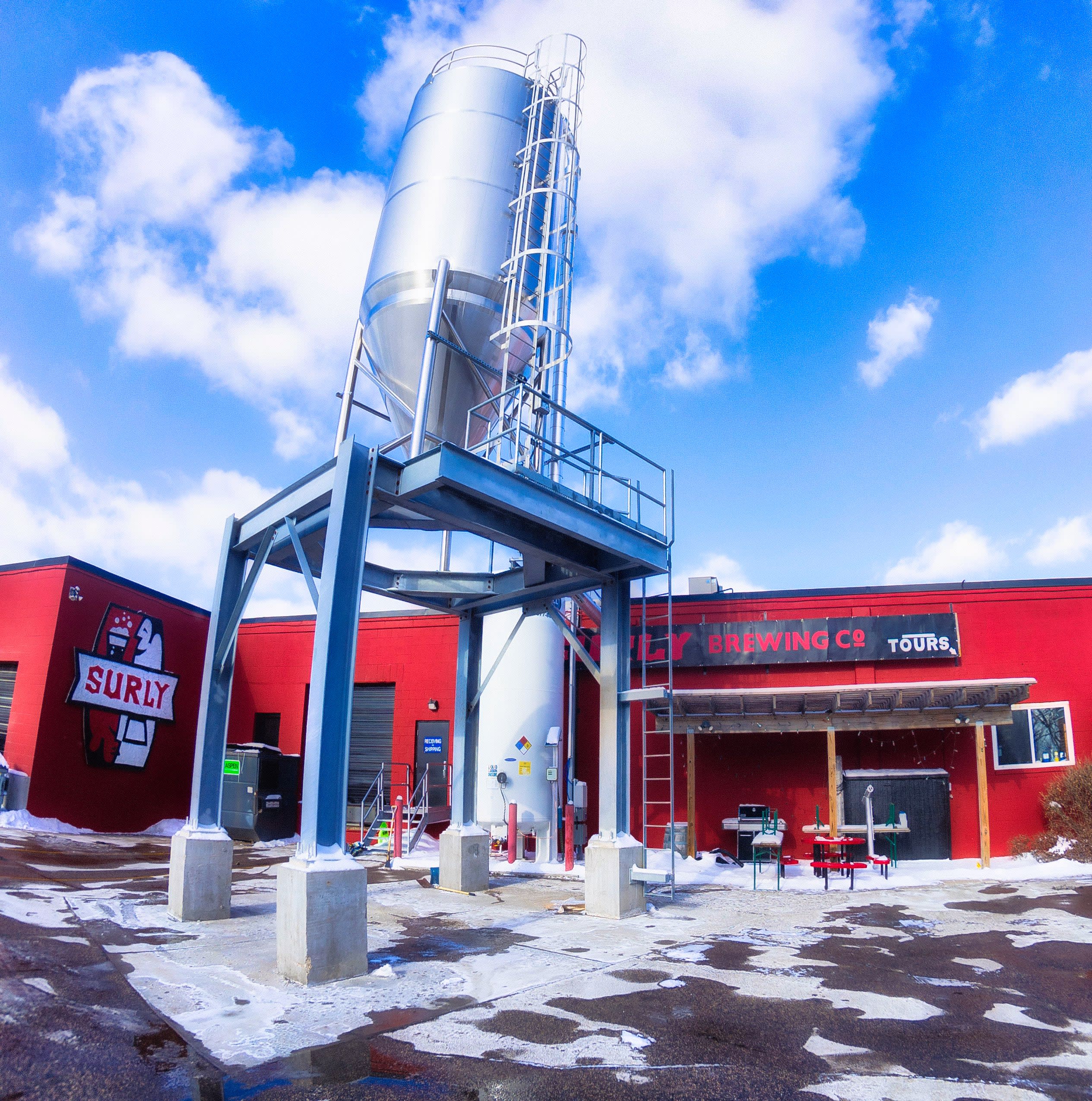 Surly Brewing Company (Brooklyn Center location) - Surly Brewing Company is an iconic Minnesota brewery known for its world-renowned beer and spunky philosophy, as well as being one of the fastest-growing breweries in the country. Surly got its start in Brooklyn Center in 2005 and, due to high demand, opened a second facility in 2014, a destination brewery complete with a 300-seat beer hall, restaurant and large beer garden. The Brooklyn Center location re-opened for "Old School Tours" in 2018, offering visitors a unique glimpse into the brewery's history and a chance to see where and how it all began.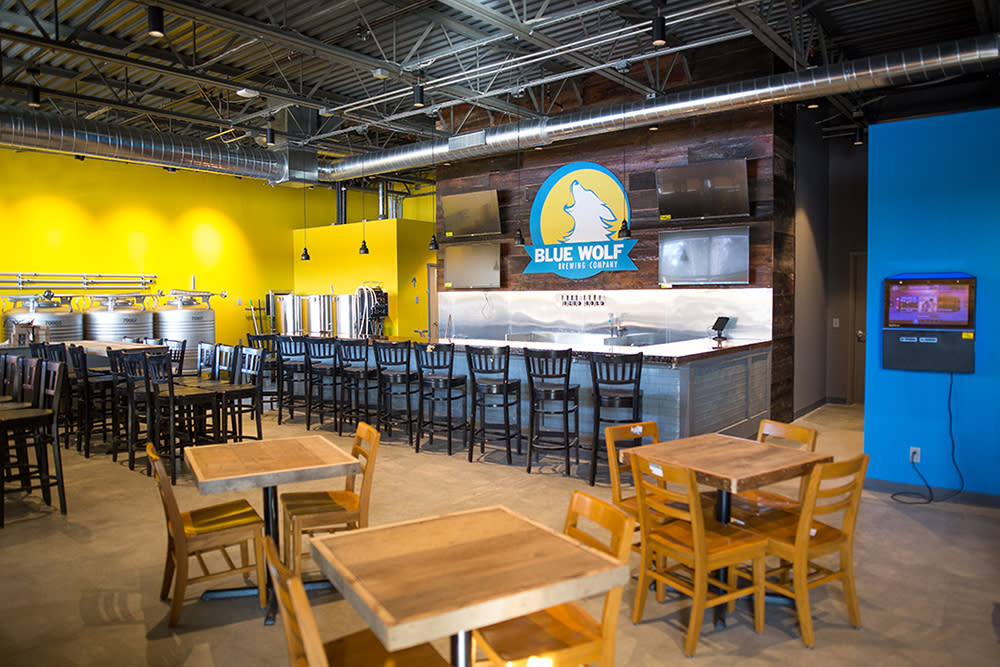 Blue Wolf Brewery - Blue Wolf Brewing is the first brewery to open in Brooklyn Park. The brewery serves German-style beers with all the tanks and taps out for customers to see every part of the brewing process. Try the Wolf Cry Rye Ale, Wolf Bite American Bitter or the Wolf Spirit IPA.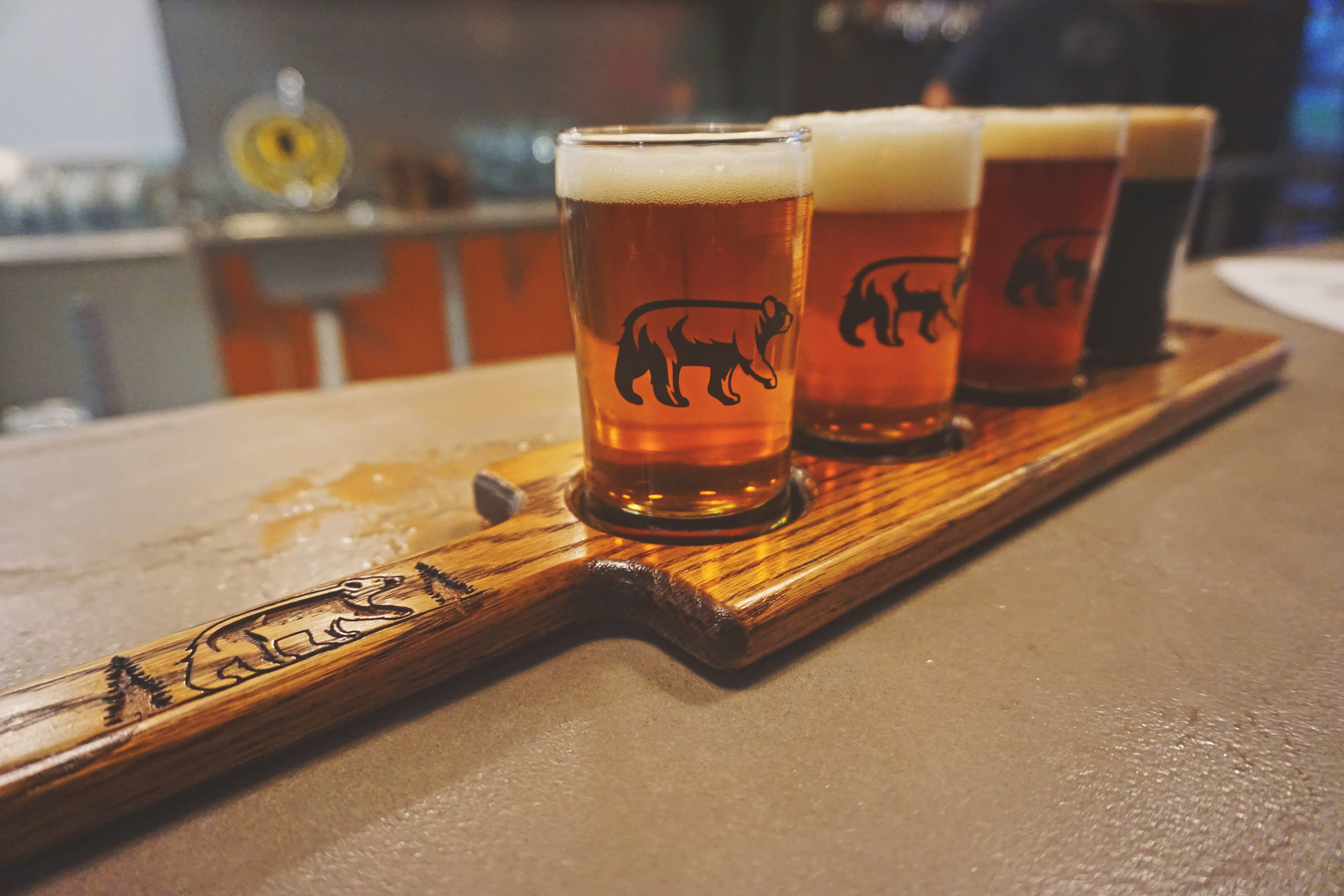 OMNI Brewing Co. - OMNI means "all, every, of every kind." That's a perfect summation of this local brewery's vision - a beer for everyone. OMNI Brewing Co. serves a wide variety of interesting craft beers in an inviting taproom and hosts fun events.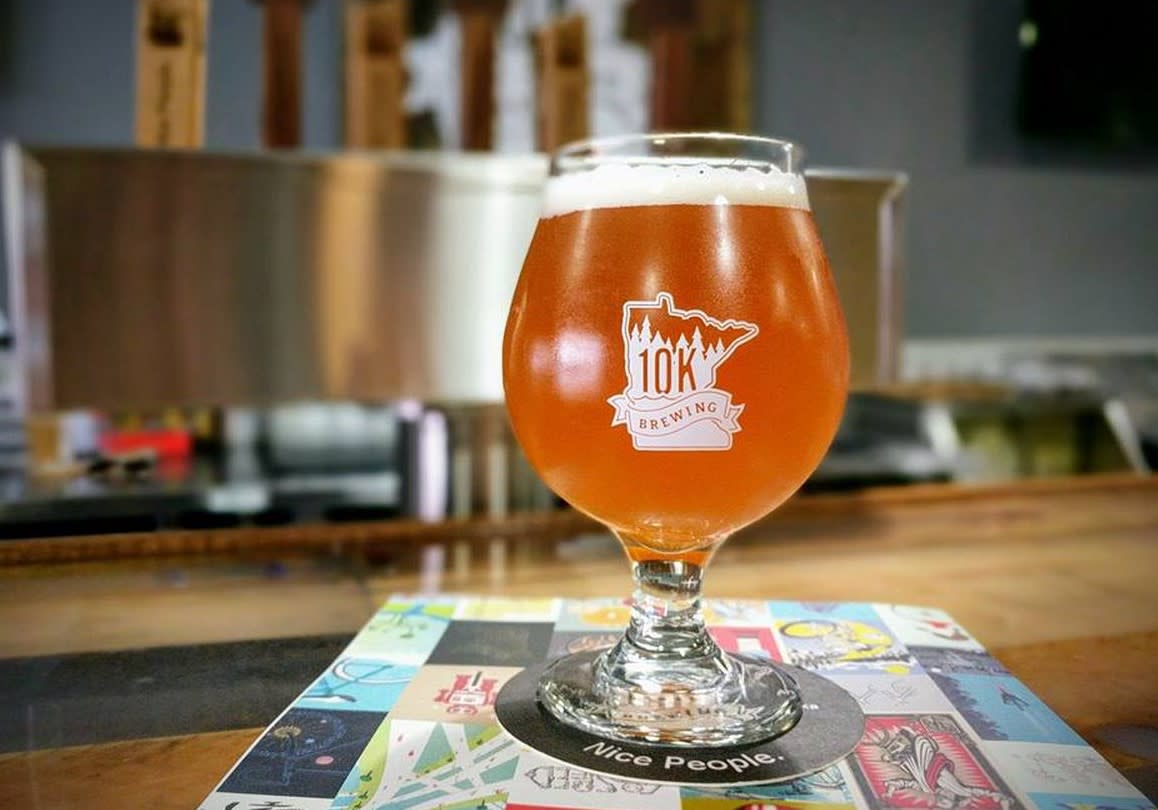 10K Brewing - 10K Brewing is an Anoka brewery founded on Minnesota values: "Nice Beer. Nice People." The brewery leverages as many local resources and labor as possible and focuses on making the Nicest beer possible!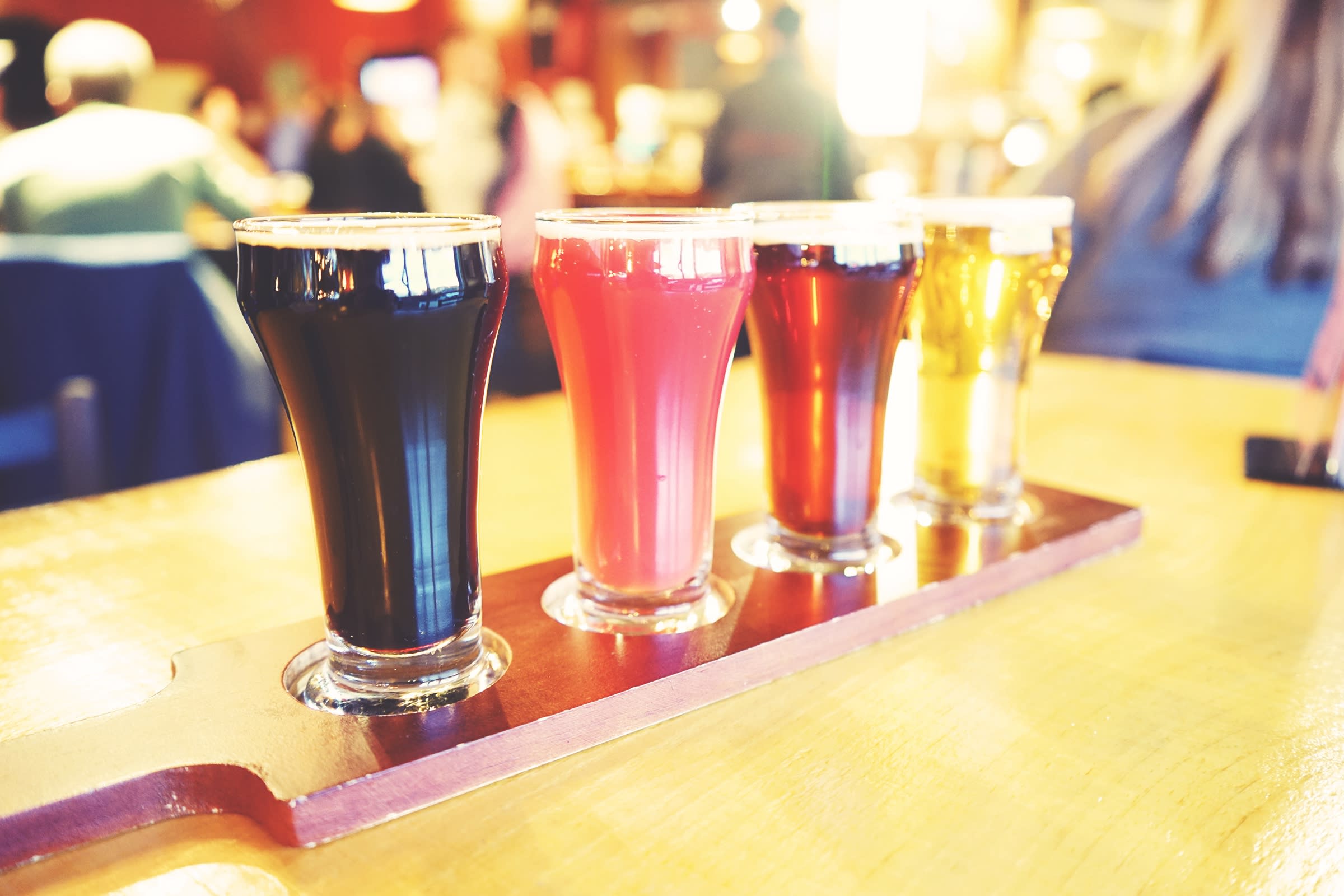 Wicked Wort - Wicked Wort in Robbinsdale opened in 2014 and has become a destination tap room in the Twin Cities, with a small bar with 10 tap handles, and a larger bar with 30 tap handles, an event center, a dog-friendly patio, and space for live music!
Hoping to expand your brewery adventure? Check out our blog on brewery tours and events in Minneapolis Northwest! And if the art tour left you feeling inspired, take a look at our guide to all the unique classes you can take to expand your horizons and create your own work of art!