As the temperature drops, Minneapolis Northwest heats up with exhilarating winter activities, performances and festivals. From skijoring with your dog to ice skating and strolling the beautifully lit, snow-covered streets, here are ways to celebrate and rejoice in the cold weather.
Outdoor Activities to Embrace the Cold

Ice Skating at the Central Park Ice Loop
Tired of going around in circles at the skating rink? Try the Central Park Ice Loop at Maple Grove's Central Park and take in picturesque park views from the meandering 800-foot loop. The ice-skating trail is the only one of its kind in Minnesota and is one of the few in North America – it really is a sight to see and experience! Entrance is free, and skates are available to rent.

Skijoring at Eagle Lake Regional Park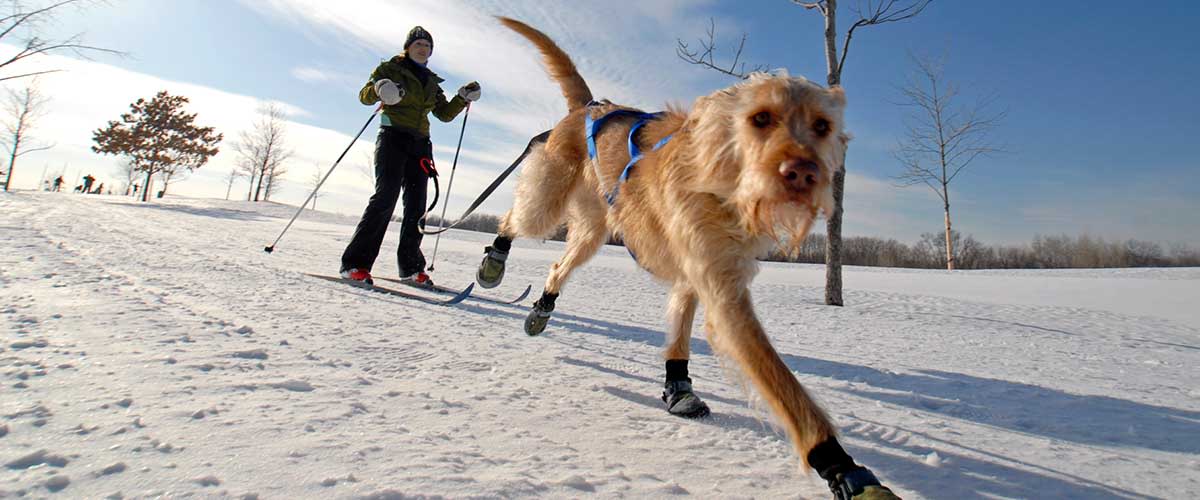 If you've done dog sledding, you might know what skijoring is, but if not, don't worry – it's not as difficult as it sounds. Grab your Nordic skis and leash for your dog and you're halfway there! Add some harnesses and arctic grade bungees, and you're all set. If you're apprehensive about trying out the sport, Skijoring Basic classes are offered at Three Rivers Park District. In addition to skijoring, you can also go cross-country skiing and snowshoeing at the 230-acre Eagle Lake Regional Park.

Winter Sports at Elm Creek Park Reserve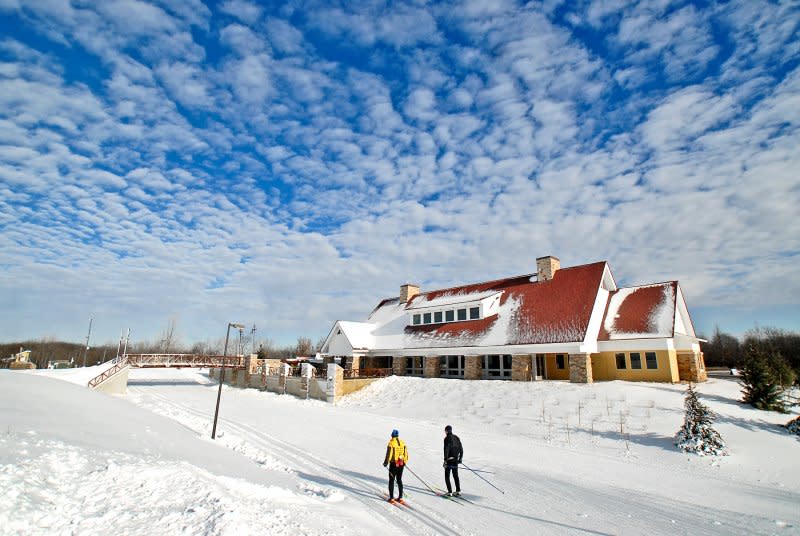 Bring your family and skis and get ready to travel downhill and cross-country with glee at the Elm Creek Winter Recreation Area. If you're feeling adventurous, try fat tire biking and ride along the park's 13 miles of snow-covered trails with ease. If you don't own a fat tire bike, you can rent one from Maple Grove Cycling. The Elm Creek Chalet provides equipment rentals, concessions with hot cocoa and a massive fireplace for you to warm up after an adventurous day outside. Explore the best ways to start your winter adventures at Elm Creek. 

Celebrate The Great Northern Winter Festival
Don't miss the most epic winter festival in the state with The Great Northern, featuring three of the best outdoor events in Minneapolis and Saint Paul: the Saint Paul Winter Carnival, City of Lakes Loppet Ski Festival and the U.S. Pond Hockey Championships. Attend one or all of the events and you'll be a part of true Minnesota traditions. At the Saint Paul Winter Carnival, you'll see the city transform into a snowy and icy wonderland. Stroll through the carnival, sip on a glass of wine from Cannon River Winery or go for a Summit Beer at the ice bar, and join your family and friends for a variety of fun, cold-weather activities.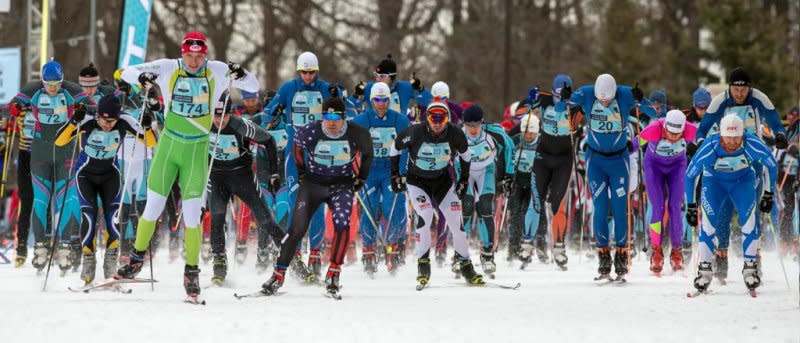 Next, when you're in the official State of Hockey, you have to take in a hockey game, and it doesn't get more authentic than the U.S. Pond Hockey Championships, Jan. 23 to 26. It's a uniquely Minnesotan experience where players from across the region and around the world join together to remember and play hockey as it was meant to be – outside on a frozen lake!
Finally, experience urban cross-country skiing, fat tire biking, snowshoeing and skijoring at the City of Lakes Loppet Ski Festival, Jan. 31 to Feb. 2. With races for all ages and abilities, practically anyone can participate! Enjoy the beer garden, vendor village, and stroll through the Luminary Loppet to admire the trail lit up at night.

Indoor Activities to Keep You Warm

See an Energizing Show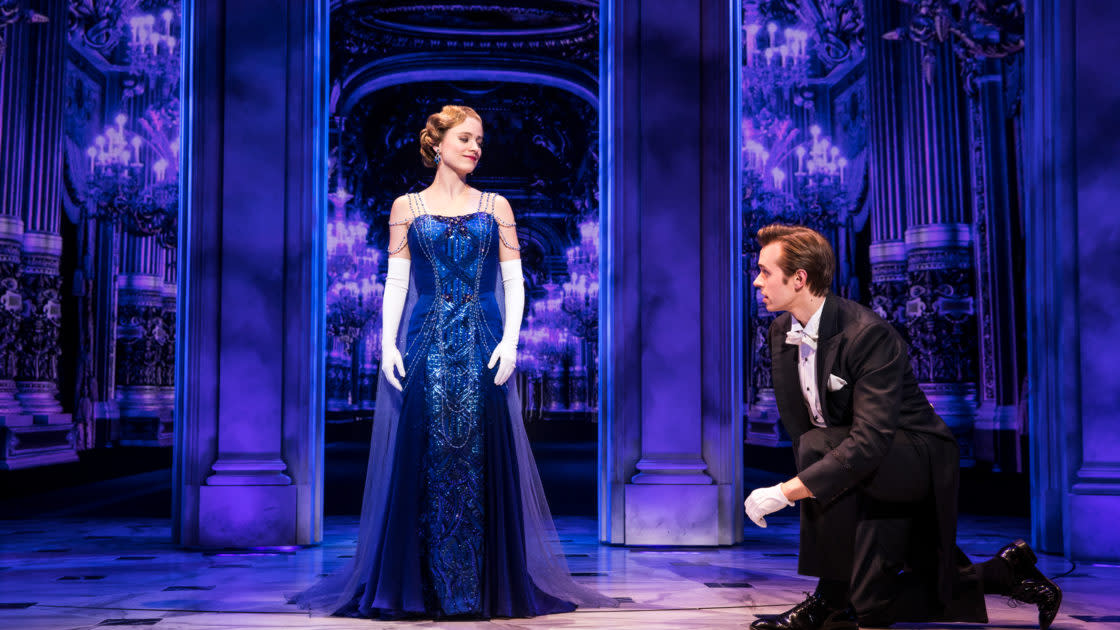 Winter is a great time to dive into the Twin Cities' theater scene. Visit the historic Orpheum Theatre in Minneapolis to see wonderful Broadway touring productions of Jesus Christ Superstar, My Fair Lady and Anastasia. For a riveting stage play, get your tickets for Skeleton Crew at Yellow Tree Theatre, Jan. 31 to March 1. Powerful and poetic, Skeleton Crew is an emotionally bracing and relevant story of working class survival amidst the eroding American dream. The New York Times calls it "A deeply moral and deeply American play." Finally, everyone in the family will leave with a smile on their face after seeing  the heart-warming show Three Little Birds at Children's Theatre Company, Jan. 19 to March 1. The show is inspired by the music of Bob Marley and based on a story by Marley's daughter Cedella. Anyone 5 years old and up will love this sweet production. 

Catch a Movie at AMC Theatres & New Hope Cinema Grill
Forget Netflix and venture out to AMC Theatres Arbor Lakes 16 to watch the newest movies and award-season contenders. The theater features 16 screens, including IMAX and RealD 3D screens, which are perfect for seeing the latest superhero flick or Disney release. Before the Oscars on Feb. 9, grab some popcorn, sit back and get ready to be transported into different worlds as the snow falls outside. Missed the latest movie? Check out New Hope Cinema Grill, which plays second-run movies, and you can even order dinner while you watch!

Get Cozy with a Good Book at Brooklyn Park Library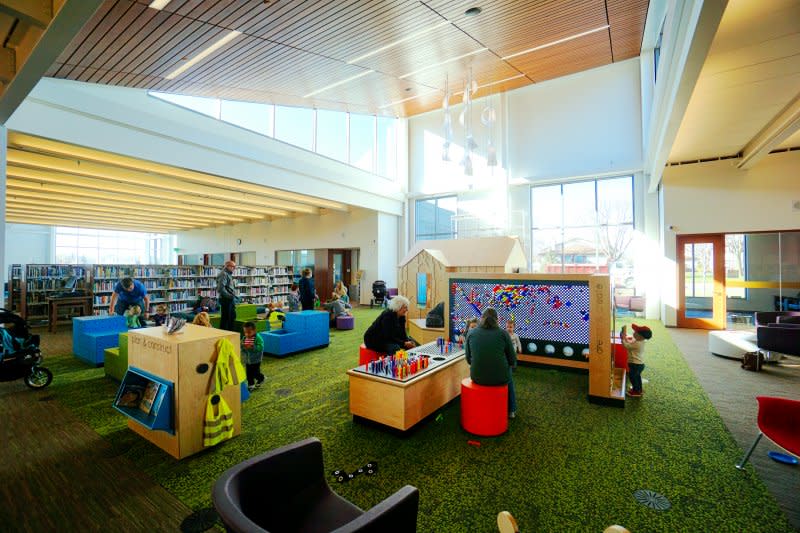 Sometimes you just need to grab a good book, cozy up in a warm atmosphere and enjoy the day. Escape the cold in the stunning Hennepin County Library in Brooklyn Park. This new location, which opened in 2016, is twice the size of its previous location and has floor-to-ceiling windows that offer an abundance of natural light. With plenty of space to stretch out and lose yourself in a good book, Brooklyn Park Library will be your home away from home this winter. You can also join the Historical Fiction Book Club or cuddle up for a movie with the On Screen for Families: Movie Night series.  

Warm Up With a Hot Drink at Daily Dose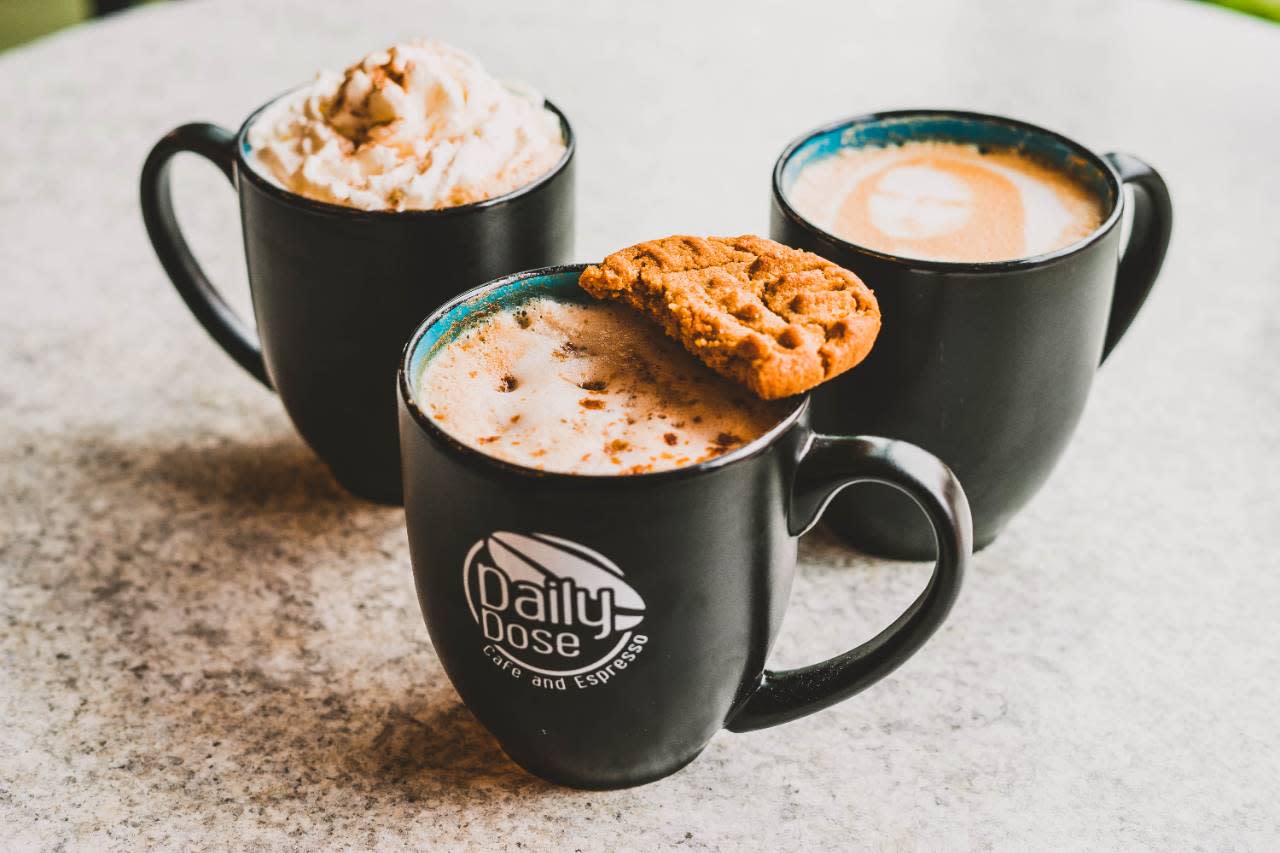 The weather outside might be frightful, but you'll find delight and comfort with a warm cup of coffee, tea or latte at Daily Dose in Maple Grove and in Brooklyn Park. The locally owned shops use the best quality ingredients and offer fun and frothy drinks. They even make impressive latte art. Ask about having a custom creation with your next latte! Go for a ride on the Minneapolis Northwest coffee and tea tour during the chilly months.

Explore the Bell Museum of Natural History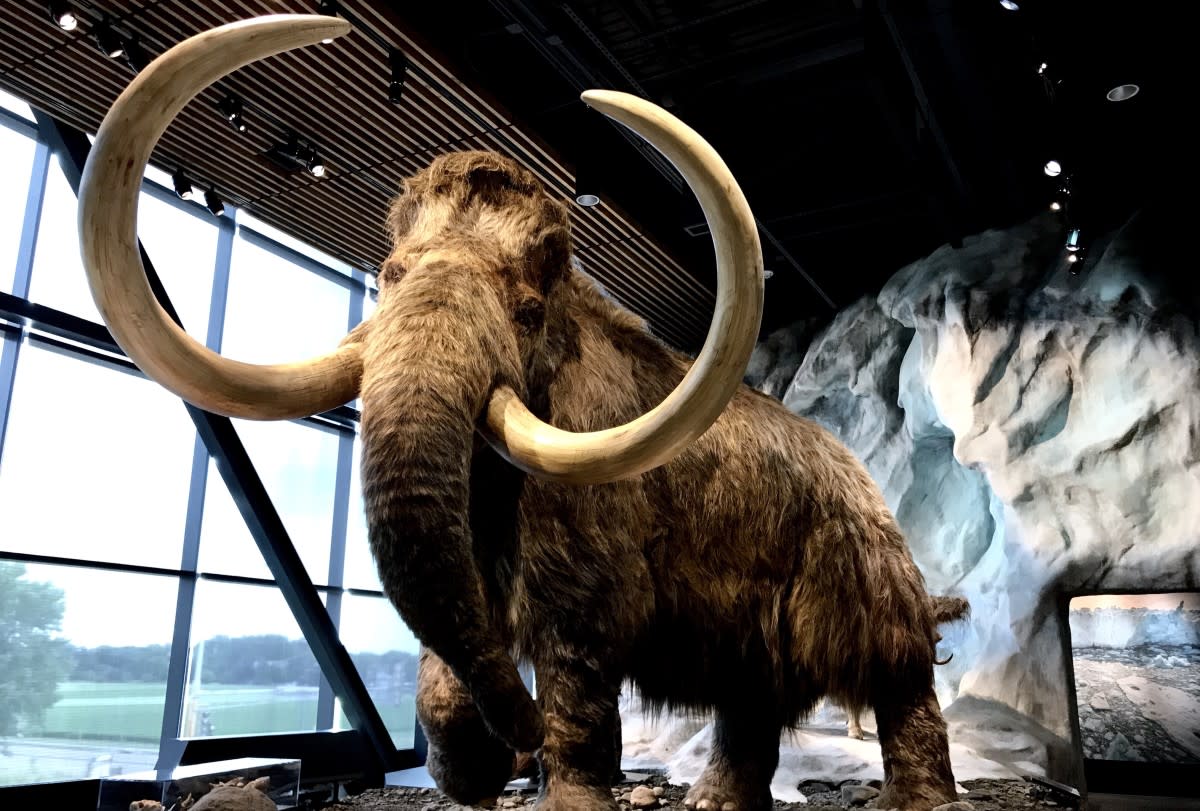 Cure your curiosity when you spend a day exploring the Bell Museum of Natural History. Take in a stunning show in the Whitney and Elizabeth MacMillan Planetarium and go stargazing on the Ruth and John Huss Observation Deck (weather permitting). Check out Space Fest 2020 on Saturday and Sunday, Feb. 1 and 2, as the museum launches a yearlong celebration of the 50th anniversary of the Apollo Moon landing. The weekdend offers special planetarium shows, guest speakers, science demos and plenty of hands-on astro activities. And you won't want to miss taking a selfie in front of the museum's iconic Wolly Mammoth!
Hungry for more things to do in the winter? Discover 12 Can't-Miss Winter Events in the Twin Cities and even more ideas for indoor fun for the whole family. Share your winter fun with us on Facebook, Twitter and Instagram with the hashtag #WeLoveMNW!