Get ready for nonstop fun and laughter this winter! Throughout the season, the Twin Cities and Minneapolis Northwest host a variety of events ranging from polar plunges to beer festivals to fat biking races. Ready to get merry? Here are 12 ways to celebrate the festive winter season with family and friends
1. Destination Winter Saint Paul
CHS Field, Saint Paul, December 2021 - February 2022 | Official dates TBD
For the first time ever, Saint Paul's annual Wells Fargo WinterSkate is being held at the St. Paul Saints' ballpark as part of Destination Winter Saint Paul – a new event at CHS Field! Come skate (for free!), and try out the Securian SuperSlide, back for the first time since Super Bowl LII! Slide down the 130-foot track, enjoy some warm food and beverages, and take free skating lessons to improve your skills. Make sure to join the fun of the Greatest Day Parade, which closes the event by honoring the 1980 gold medal-winning Olympic team and features several Minnesotan Olympic hockey players.
2. U.S. Pond Hockey Championships
Lake Nokomis, Minneapolis, January 21-30, 2022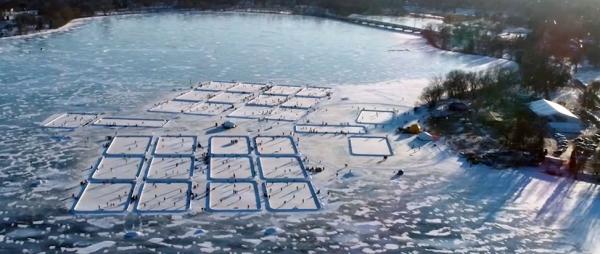 In Minnesota, hockey isn't just a game. It's a passion. And Minnesotans play it the way nature intended: outside—in the elements—on a frozen lake that was cleared by hand, not machine. If you want to see "real" hockey in action, head out to the annual U.S. Pond Hockey Championships on Lake Nokomis, which draws hockey enthusiasts from across the region and around the world. Teams represent a dozen divisions, including Rink Rats, 40+, Women's and Open Divisions. All levels compete for the chance to have their name engraved on the coveted Golden Shovel. There are also Youth Night Sessions, a family skating rink and cold brews for sale. Interesting in participation? Team registration is full, but you can still join the waitlist. 
3. Saint Paul Winter Carnival
Kellogg Park, Saint Paul | Official 2022 dates TBD
A Saint Paul tradition since 1886, the Saint Paul Winter Carnival is a 10-day event that celebrates the season with parades, live music, festive gatherings, and family friendly competitions. Events take place throughout the city and include 5K races, outdoor movie nights, and jalapeño eating contests (what better way to stay warm?). The most popular attraction is the Ice Sculpture Garden. You'll be amazed as local artists transform the snow into dazzling masterpieces like giant ice sculptures, mini frozen cities, and whimsical icicle art. Other popular events include the barstool ski races at Vulcan Snow Park, Fancy Hotdish Competition, Saintly City Cat Show, Frozen Family Fun Night, and more! 
4. Fatbike Frozen Forty
Elm Creek Park Reserve, Champlin | Official 2022 dates TBD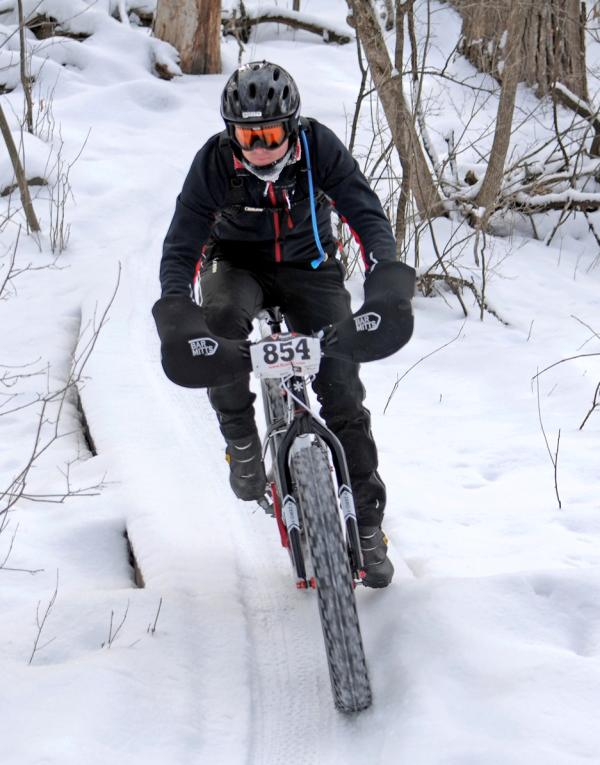 For more fat biking fun, challenge yourself to one of the Terrene Tires Fatbike Frozen Forty competitions. Choose from the men's or women's solo two-, three- or four-lap races, or, if you're feeling super ambitious, the 100-mile course. This new route, which debuted in 2019, is limited to only ten brave souls and features big prizes for anyone who can finish in less than 12 hours. All participants in all races will receive a sweet swag bag, complimentary food (including hot breakfast burritos), as well as access to the fire pits and a heated tent.
5. City of Lakes Loppet Ski Festival
Theodore Wirth Parkway, Minneapolis | Official 2022 dates TBD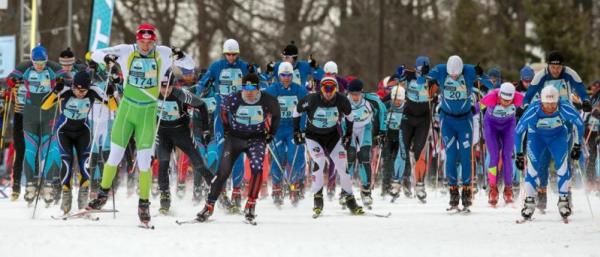 The City of Lakes Loppet Ski Festival is a weekend of active wintertime fun. Show off your skills in the heart-pounding ski and fat tire sprints or test your endurance in a cross-country marathon, skijoring competition, or dog sled race. Get your friends together for Crew Loppet Skiing – team skiing for a cause, as teams of six compete head-to-head on 25' long skis! For many visitors, the highlight of the event is the Luminary Loppet. As the sun sets, the luminaries start to sparkle, highlighting attractions like the Ice-Cropolis, Ice-Henge, and Ice-ster Island. For a bit of extra fun, on February 1st adults (ages 21+) can head to the REI Luminary Party at the Lagoon to finish up the night!
6. Maple Grove Polar Plunge
Fish Lake Regional Park, Maple Grove | Official 2022 date TBD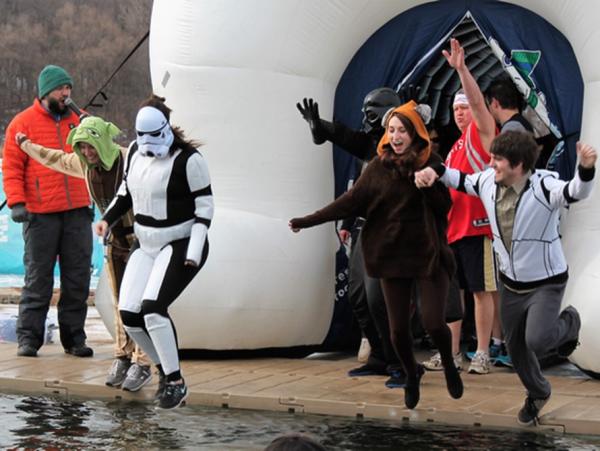 Feeling brave? Then grab your swimsuit and get ready to cool off for a good cause. The Maple Grove Polar Plunge is a fundraiser for Special Olympics Minnesota. Participants are challenged to collect enough money to entice them to jump feet first into the frozen waters of Fish Lake. If you'd rather stay bundled up, that's okay – the Polar Plunge is fun to watch, and participants love to have a cheering section! All money raised benefits Special Olympics Minnesota's health, leadership and athletic programs, which serve more than 8,000 local children.
7. Wonders of Winter
Central Park, Maple Grove | Official date TBD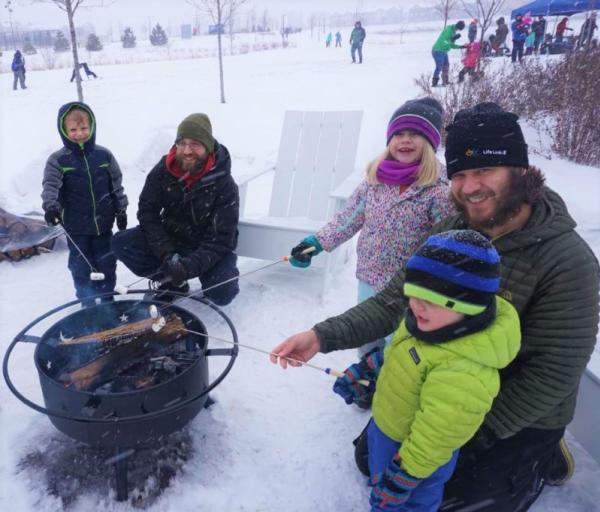 If you love snow, s'mores and ice skating, then you'll love the Wonders of Winter festival at Central Park in Maple Grove. Bundle up for a day of outdoor activities like kick-sledding, snowshoeing, horse-drawn wagon ride and ice carvings. There will also be fat bike demonstrations, storytelling, ice skating performances and plenty of hot chocolate and s'mores kits on hand.
8. Winter Beer Dabbler
Minnesota State Fairgrounds, Saint Paul, February 19, 2022

Celebrate the winter weather with a brew in hand at the 11th annual Winter Beer Dabbler. Featuring more than 160 breweries pouring 500+ unique beers, this is the largest outdoor beer festival in Minnesota. And yes, it's in the middle of winter on purpose. The event is designed for only the hardiest of ale aficionados. Your ticket gets you unlimited samples of the best craft beers, a free entry into the homebrew competition, and access to live music and entertainment.
9. Twin Cities Auto Show
Minneapolis Convention Center, Minneapolis, March 2022 | Official dates TBD

Love Lamborghinis? Mad about Maseratis? Then don't miss the 47th Annual Twin Cities Auto Show. This is your chance to see some of the newest and most popular vehicles to hit the market. Test your off-road skills at the show's Camp Jeep, admire the details of the world's most luxurious cars at Acceleration Alley and create your dream ride in the Custom Garage. Don't miss the chance to see what's in store for the future of cars in the show's Electric Room, which features some of the greenest vehicles on the planet.
10. LuckyPalooza
Saint Paul | Official 2022 dates TBD
You've never seen a St. Paddy's Day celebration like this one! For LuckyPalooza, Saint Paul shuts down two of downtown's busiest blocks for an all-day street party featuring live music, delicious traditional Irish food, and plenty of green beer. You'll love the entertainment along with extreme winter sports demonstrations, a bull-riding competition, and fire dancing. Grab a Guinness and enjoy!
11. St. Patrick's Day Parade
Saint Paul, March 2022 | Official dates TBD
Downtown Saint Paul goes green again on St. Patrick's Day weekend for the 54th annual St. Patrick's Day Parade. This daylong event features everything you'd expect from a proper St. Paddy's celebration, including Irish pipe bands and drummers, tons of green floats, beads, and performances by Irish dancers. Multiple clans will be on hand to celebrate, so be sure to wear greens and plaids!
12. NCAA 2022 Women's Final Four
Target Center, Minneapolis, April 1 and April 3, 2022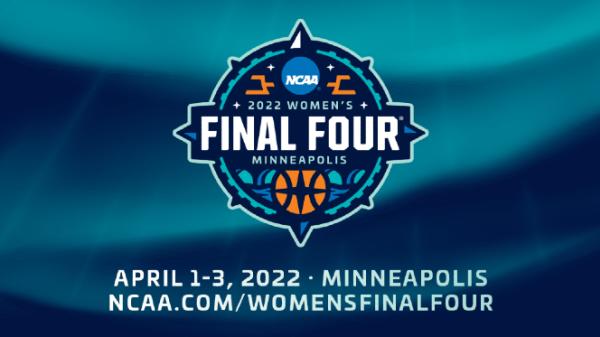 Mark your calendars and follow us on Facebook, Twitter, and Instagram to stay updated with the latest happenings in the area. Share your photos and adventures with us using the hashtag #WeLoveMNW and you may be featured on our website!