This winter season, enjoy safe, outdoor fun at Elm Creek Park Reserve. It's the place to be for all kinds of snowy recreation. Take advantage of the miles of trails for cross-country skiing, snowshoeing, and fat biking, as well as hills for tubing, sledding, and snowboarding. Whether you want to brush up on your favorite activities or try something new, Elm Creek has it all. Grab your mittens and scarf and check out the most popular ways to spend a day in this winter wonderland!

1. Skiing and Snowboarding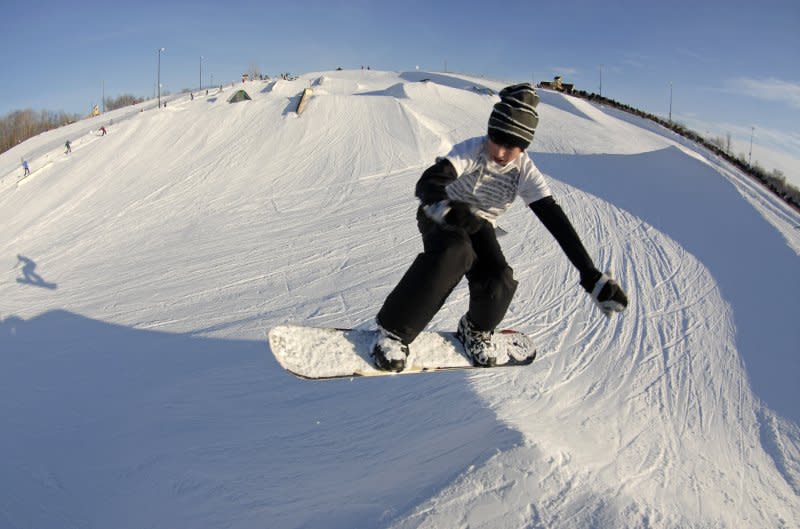 - Photo Courtesy of Three Rivers Park District
Strap on your skis or snowboard and get ready for a day of downhill adventures. The Elm Creek Winter Recreation Area at Elm Creek Park Reserve offers acres of trails and rails for every type of skier and snowboarder. Choose between the beginner downhill ski slope or Terrain Park, where you can carve and shred up the slopes while testing new tricks on the jumps and chutes. The recreation area also features more than 18 kilometers of perfectly groomed cross-country ski trails, so you can explore the best of Elm Creek while enjoying a peaceful day on the snow. The park includes a fully lit 5.8K trail and a 2.5K path for a fun night skiing.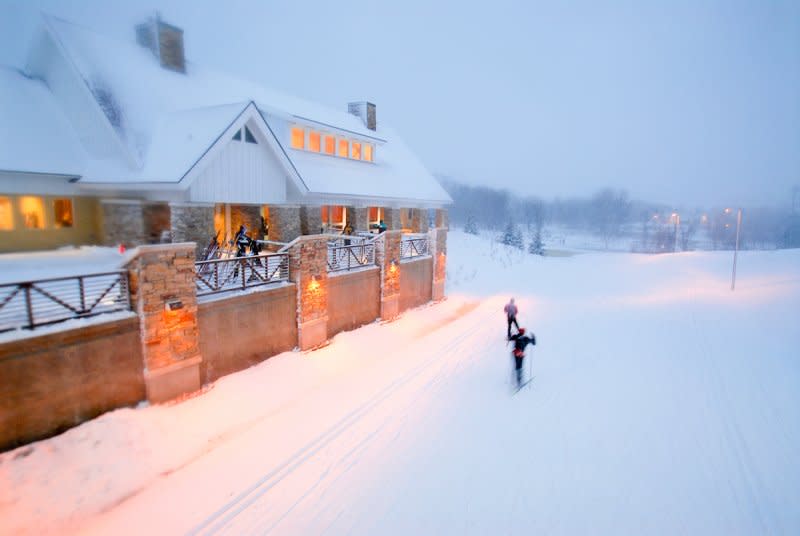 - Photo Courtesy of Three Rivers Park District
If you don't have your own equipment, don't worry. You can rent what you need at Elm Creek Chalet. You can also take advantage of specially priced multi-visit tickets or buy a season pass to enjoy this winter wonderland for the whole season. Check Elm Creek's website for the latest COVID-19 precautions and procedures. 
2. Tubing and Sledding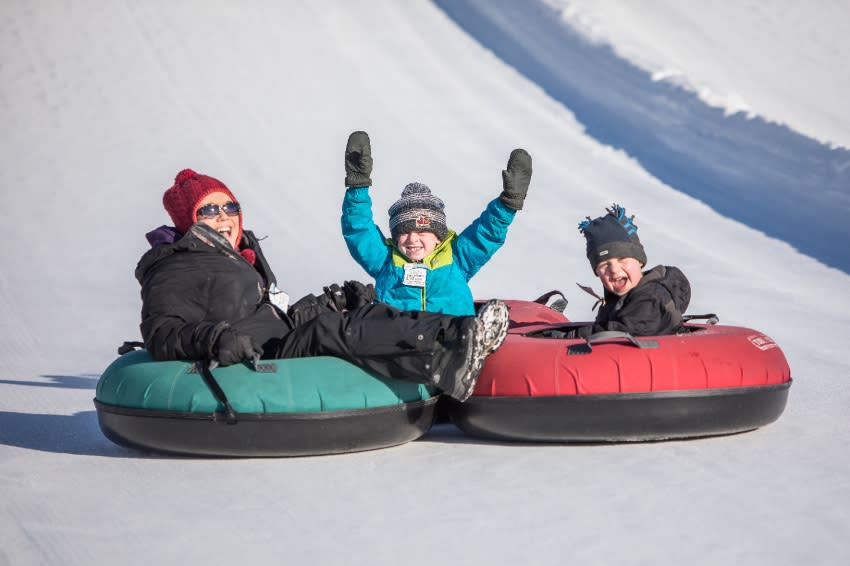 - Photo Courtesy of Three Rivers Park District
Not a skier or snowboarder? No worries. At Elm Creek, you don't need special equipment or expertise to enjoy a day gliding down the slopes. Experience a different downhill adventure on the tubing and sledding hills, where everyone in the family will have a blast creating memories together. On Elm Creek's tubing hill, hop on the moving sidewalk to effortlessly climb the 10-story ascent. Once at the top, grab one of the specially designed inner tubes to soar down the hillside. Start on one of the easier chutes to warm up, then venture down one of the thrilling expert lanes. The tubing hills are fully lit, so you can make the most of your time at the park. If you want a break from tubing, you can also go sledding in the nearby reserved space. 
3. Fat Biking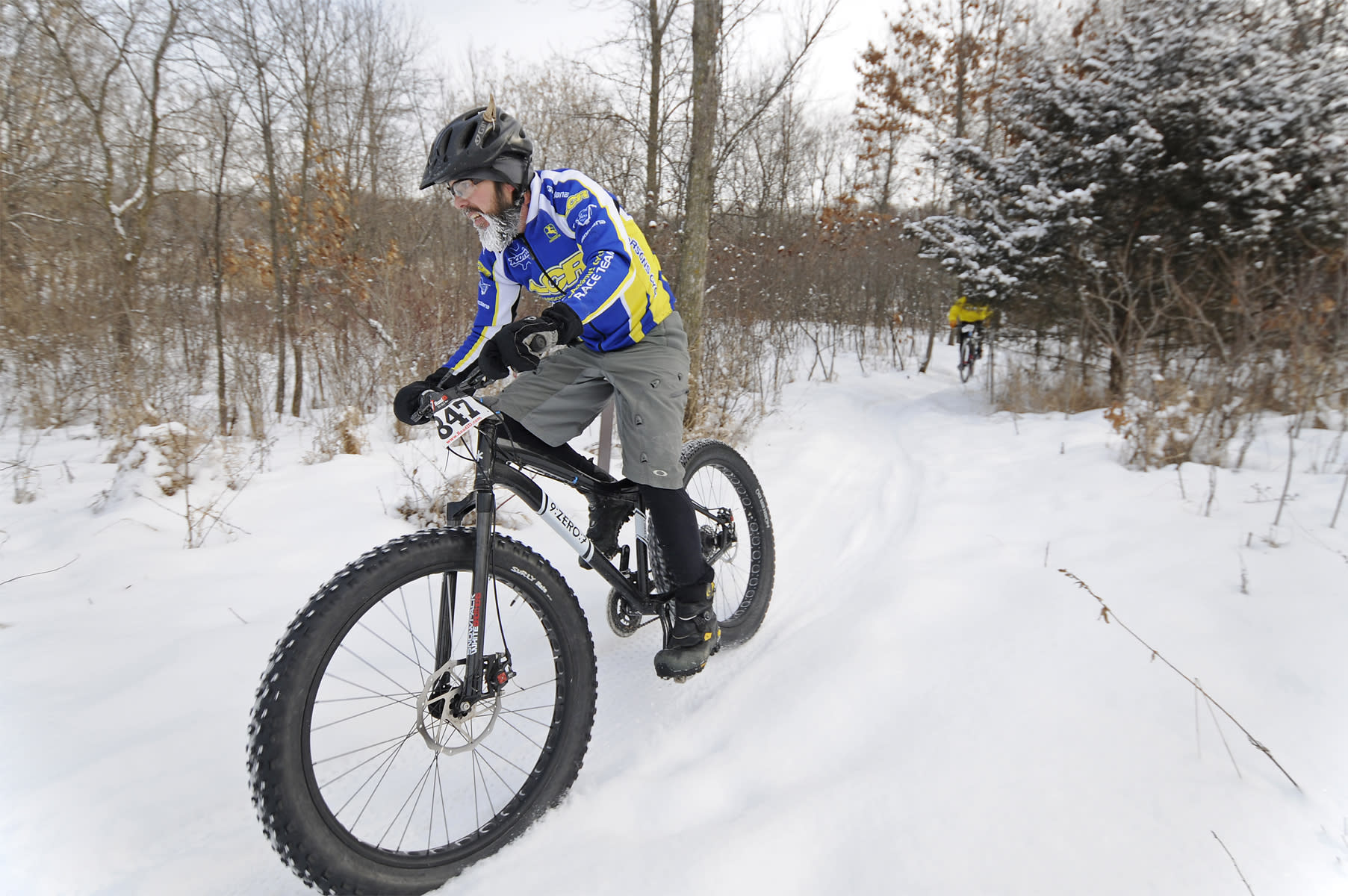 The mountain biking trails at Elm Creek are some of the best in the Midwest. But just because snow is on the ground doesn't mean you can't get your shred on! Elm Creek offers fat biking routes where you can burn serious calories while exploring miles of tree-lined trails that cater to beginners and experts alike.
4. Special Events at Eastman Nature Center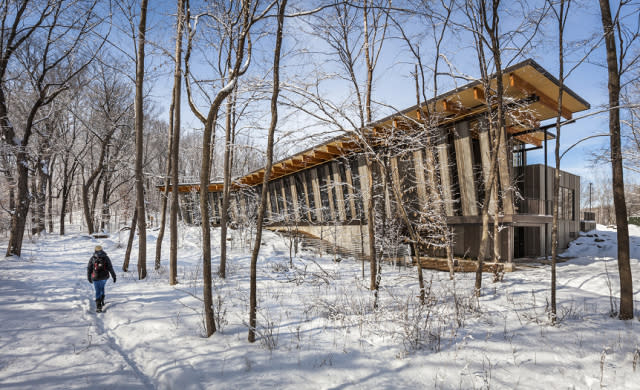 Eastman Nature Center in Elm Creek Park Reserve provides families and friends with fun activities that help everyone celebrate winter throughout the season. This winter, Eastman will host less activites and events due to the pandemic, but there will still be some to enjoy. Check out the Amateur Photography Show featuring photos taken by visitors from all around Three Rivers Park District. Photos will be displayed in the nature center's front windows and online through Dec. 21. And on Nov. 29, take the family on a fun Turkey Hike in the woods. Check out our Events page as we add more winter events at Eastman Nature Center. 
5. Ice Skating at the Central Park Ice Skating Loop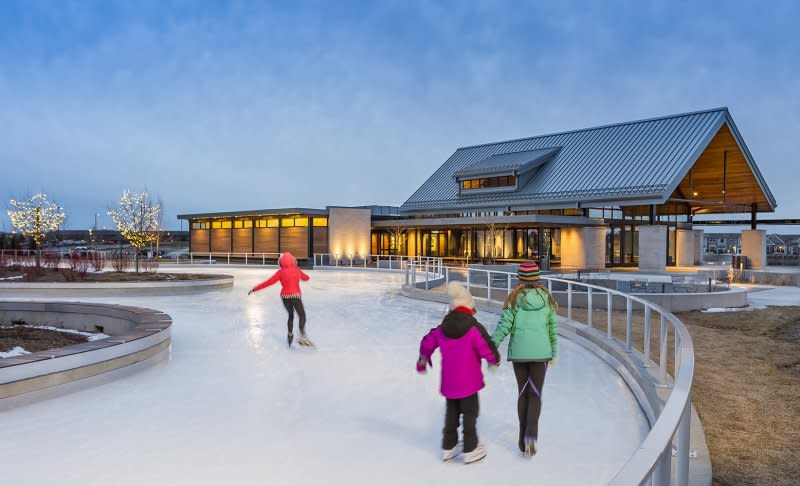 Located just a few miles from Elm Creek's tubing hills and ski trails is the one-of-a-kind Central Park Ice Skating Loop. This unique ice skating trail is one of only a handful in the entire country and features more than 800 feet of perfectly maintained ice. The loop, which is 25 percent longer than a lap around a traditional hockey rink, is refrigerated and kept in tip-top shape by the park's Zamboni. This means perfect conditions for you to practice your jumps and spins and live out your Olympic ice skating fantasies. 
6. Eat, Drink, and Be Merry

After a day of hitting the slopes and gliding on the ice, pick up a handcrafted seasonal latte at Daily Dose Café and Espresso, an independent, locally owned coffee shop and cafe with locations in Brooklyn Park and Maple Grove. Relax with a warm cup of one of its seasonal lattes or flavorful loose-leaf teas. Find all your favorite comfort foods at 3 Squares Restaurant on Maple Grove's Main Street, like delicious chicken and waffles, hearty soups, and tuna melts. Call or go online to make a reservation ahead of time.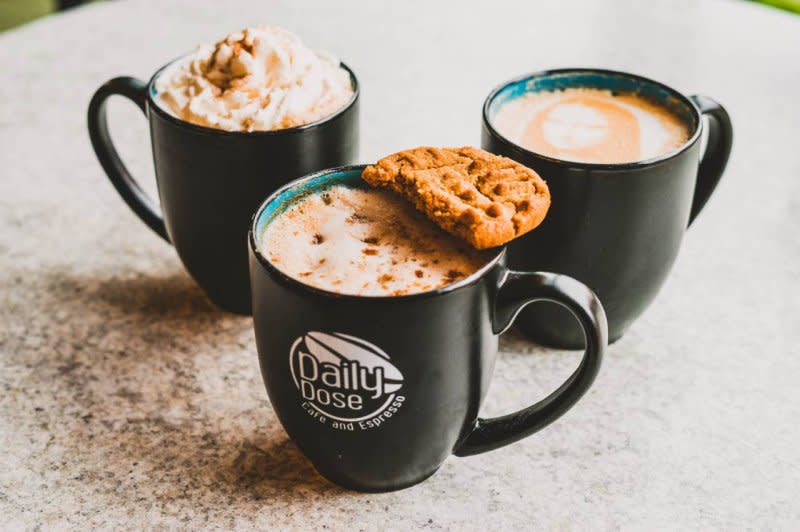 Let us know what your favorite winter activities are by commenting on our Facebook, Twitter or Instagram pages with the hashtag #WeLoveMNW. You may even be featured on our website!