Craving a unique dining experience or an exciting meal out with fellow foodies? Visit Minneapolis Northwest, where you'll find plenty of exceptional and tasty restaurants. Authentic, international dishes flourish in this area thanks to the mix of cultures and traditions, and you'll find surprising twists on comfort food, great happy hour deals, and outstanding desserts. Here are the top 15 dining discoveries to satisfy your cravings in Minneapolis Northwest.
1. Lemon Grass Thai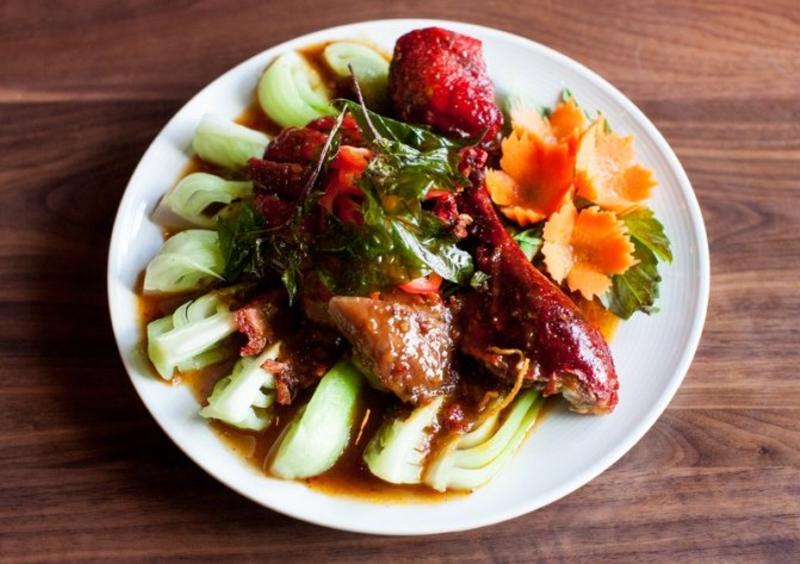 At Lemon Grass Thai, owner and head chef Ann Sengmavong brings together Thai and global cuisines inspired by her travels from around the world. Go traditional with pad Thai or try the red, green, yellow curry or massaman curry dishes. You'll also enjoy savory house specialties like the Bangkok Duel with shrimp and chicken in a spicy lime vinaigrette, and the Bento Boxes are especially popular during the lunch rush with their balanced portion of spring rolls, crab wontons, rice and your choice of protein. Lemon Grass Thai has a full sushi menu, plus beer, wine, and sake, and Chef Ann teaches cooking lessons, so you can learn to incorporate exciting Thai flavors into your own meals at home. The restaurant's intimate setting makes a great date night with its flickering candles, strung lights, and fresh flowers. 
8600 Edinburgh Centre Dr, Brooklyn Park
763-494-8809
Travel the World With Your Taste Buds in Minneapolis Northwest
2. Brick & Bourbon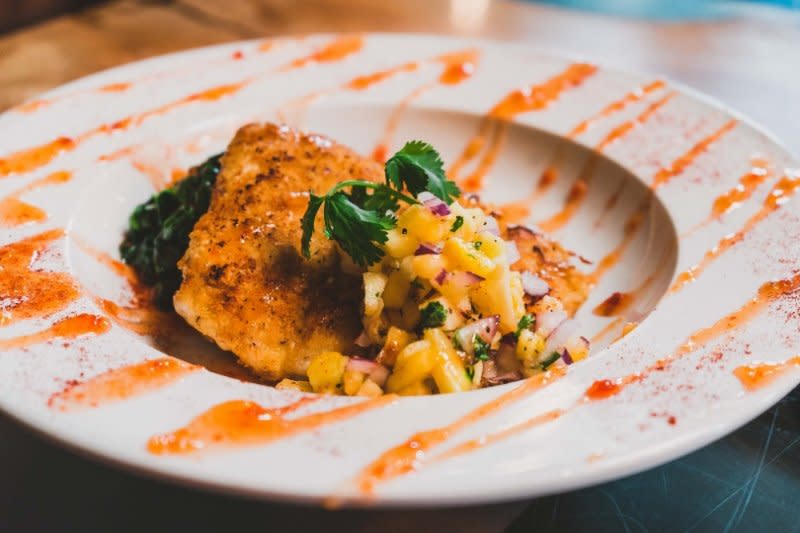 From our neighbors in Stillwater comes Brick & Bourbon, a craft cocktail joint with an exciting menu of high-class comfort food. Start by ordering tantalizing appetizers like Duck Bacon Wontons, Cranberry Hummus, or opt for chicken wings with original sauces like Pomegranate Siracha and Bourbon Root Beer. Your mouth will already be watering by the time you get to the main entrees, overflowing with gourmet burgers, ribs, stuffed pheasant, and a variety of mac and cheeses. Regardless of what you order, take your meal to the next level with an inventive cocktail or smoking shot of bourbon. 
7887 Elm Creek Blvd N, Maple Grove
651-342-0777
3. Angelea's Soul Food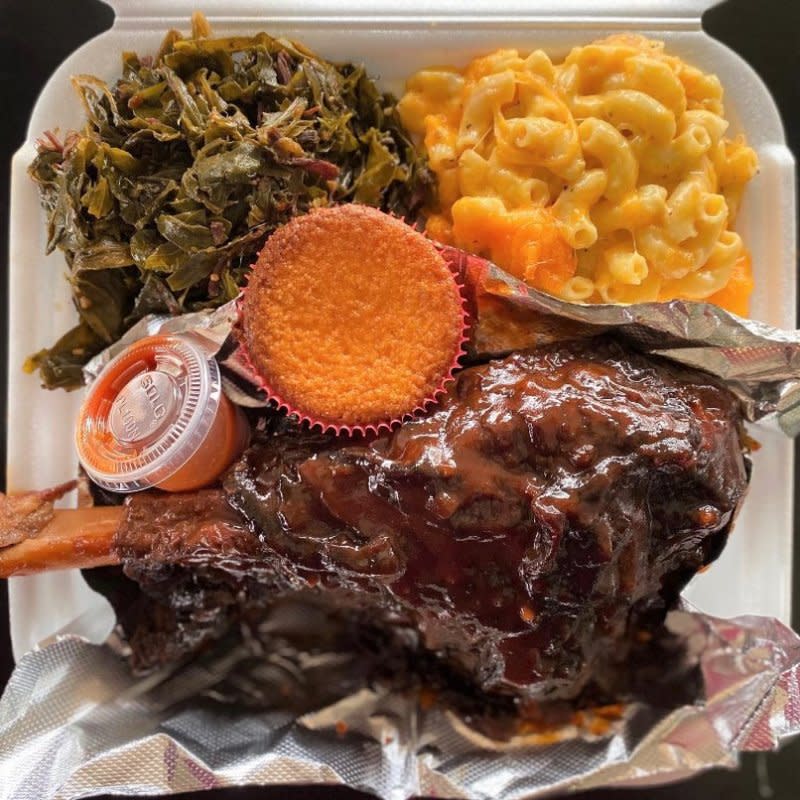 You'll satisfy more than your stomach when you feed your soul at Angelea's Soul Food. You truly can't go wrong with any of the delectable entrees and sides offered at this cozy spot specializing in authentic, traditional soul food created with family recipes full of rich and savory flavors. Each dish is served with love, tenderness and large portions. Enjoy moist meats grilled and flavored to perfection such as ribs, turkey legs, BBQ turkey tips, jerk chicken, fried tilapia and fried catfish nuggets. Heartwarming side dishes include creamy mac and cheese, spiced collared greens, cabbage, dreamy cheesecake and more. Stop by on the weekends for the can't-beat chicken and waffles special. 
7800 Zane Ave N, Brooklyn Park
763-432-5642
Tease Your Taste Buds With 10 Locally Owned Eateries in Minneapolis Northwest
4. Wagner's Drive-In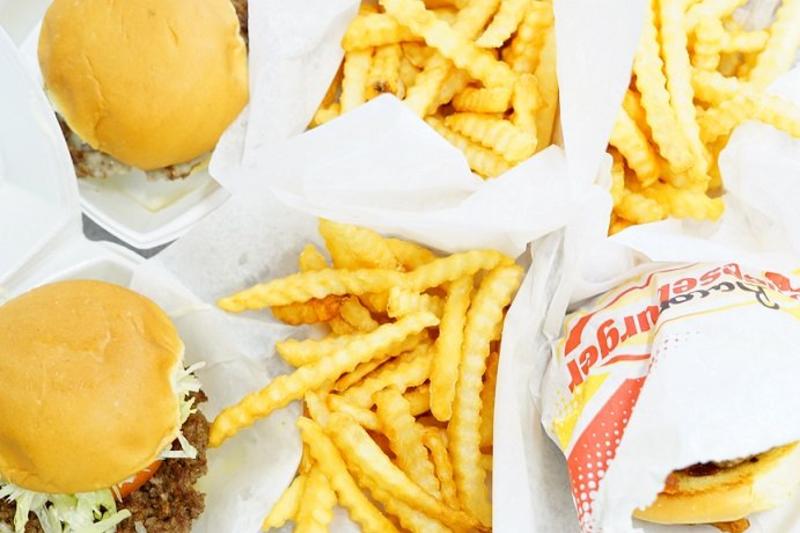 A classic throwback drive-in, Wagner's provides an experience in addition to a fast meal. Drive right up to the order box and feast your eyes on the menu. The fresh, made-from-scratch ground beef burgers are juicy, grilled to perfection and come with a variety of tasty toppings. The menu has other all-American favorites including hot dogs, fried chicken, French fries and onion rings, plus shakes, malts, and sundaes. Wagner's has been serving up smiles for more than 35 years, and it continues to be a Minneapolis Northwest staff favorite! 
7000 West Broadway Ave, Brooklyn Park
763-533-8262
5. Johnny Boy's Pizza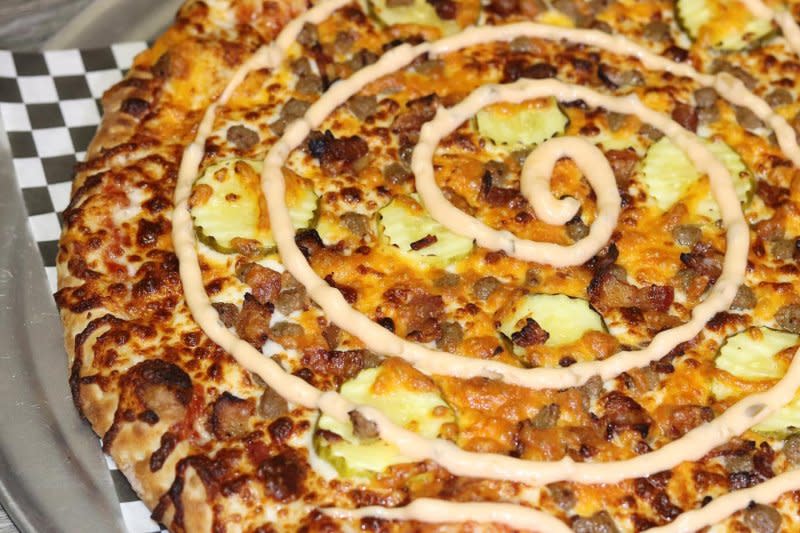 Greek pizzas. Breakfast pizzas. Truffle Mushroom pizza. Teriyaki Tender pizza. These are just a few of the fun pizzas featured at locally owned Johnny Boy's Pizza. Johnny Boy's uses fresh ingredients in a menu inspired by the head chef's favorite flavors, and tried-and-tested recipes from family and friends. We love the Bacon Cheeseburger pizza with ketchup sauce, beef, real chopped bacon, butter pickles, cheddar cheese and thousand island drizzle. The restaurant also has burgers, wings and even a hot dog menu. You can always build your own pie, too. Don't forget the dessert menu! Try the Nutella S'mores pizza layered with Nutella, graham crackers, more Nutella, and topped off with toasted marshmallows.
8419 W Broadway Ave, Brooklyn Park
763-951-2851
6. Crazy Cajun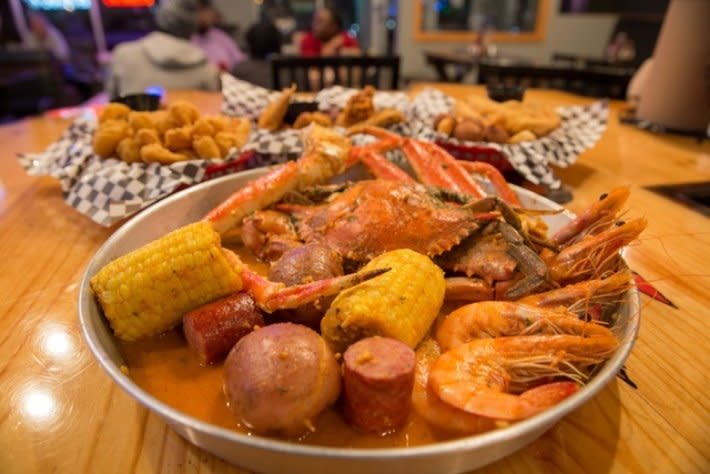 Take a trip to the bayou when you visit Crazy Cajun. Nestled in an unsuspecting little strip mall, this family owned restaurant packs a punch of authentic Louisiana flavor and is increasingly known as the best place to get crawfish in the Twin Cities. Perfect food for any season – delicious seafood for the summer and hot spices for the winter. Start by nibbling on tasty appetizers, such as crab balls, gator bites, fried oysters, turkey neck and crawfish pie. Is your stomach growling yet? The real star of the menu is the seafood boil where you can choose from crawfish, mussels, king crab, blue crab, snow crab, clams and jumbo shrimp. The crawfish and blue crab are seasonal, so you may want to call ahead of time if you're looking for these specific boils. 
8578 Edinburgh Center Dr, Brooklyn Park
763-568-7085
7. Rolls & Bowls Asian Cook House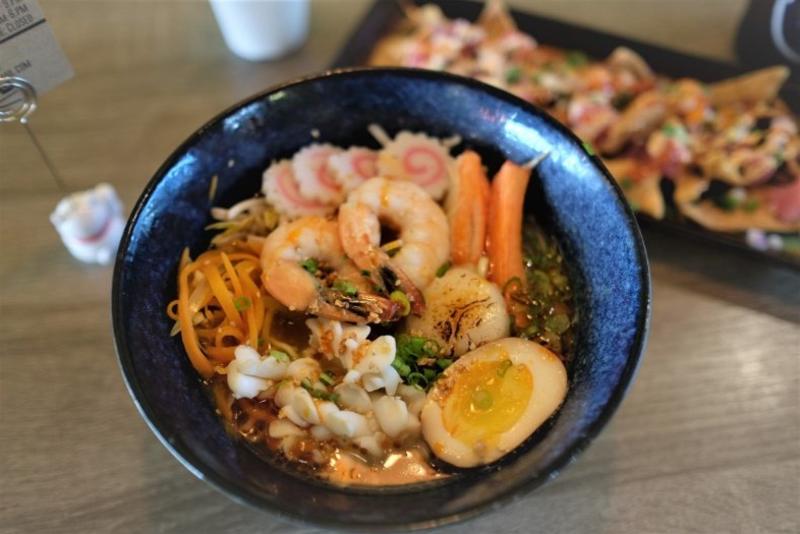 Where can you get a good poke bowl in Minneapolis Northwest? Rolls & Bowls has yumyum tuna, veggie, and rainbow poke bowls that are so colorful they'll fill your eyes and your stomach. The restaurant offers a variety of Asian specialties, including ramen, spring rolls, banh mi, pho, and so much more. Build your own smoothies with boba pearls and tri-color jello, or sip some fruit-infused sake while you take in the vibrant decor. From waving Maneki Neko cats to neon lights to a beautiful mural, there are plenty of photo-worthy objects that adorn the space. If you can't decide what to get, try the lunch special. Choose an appetizer like egg rolls or wontons, a ramen or poke bowl, and a drink to top off the meal.
9656 Colorado Ln N, Brooklyn Park
763-762-8931
Travel the World With Your Taste Buds in Minneapolis Northwest
8. Fat Nat's Eggs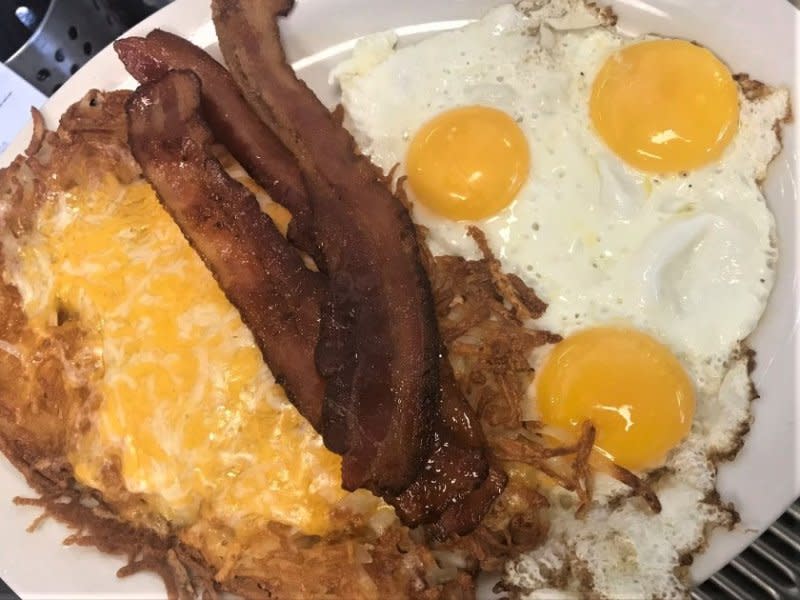 A lot of times, it's the unsuspecting places with modest surroundings that have the best food, and Fat Nat's Eggs fits perfectly in this category. This well-loved diner pulls no punches and packs no pretense with its menu of simple, hearty breakfast and lunch offerings. Choose from eight different kinds of Benedict including the Bacon Avocado Benedict or the David Benedict made with corned beef hash. Excellent specialties like Sammy's Triple Fruit Fritter, Fat Nat's Slider, and the El Jefe Omelette with homemade spicy salsa might also be up your alley. If you're in the mood for a lunch feast, check out the freshly prepared sandwiches and burgers. Either way, Fat Nat's serves hearty, savory food that's sure to get your day started right. 
8587 Edinburgh Centre Dr, Brooklyn Park
763-425-0117
9. Dos Hermanos Mexican Grill & Bar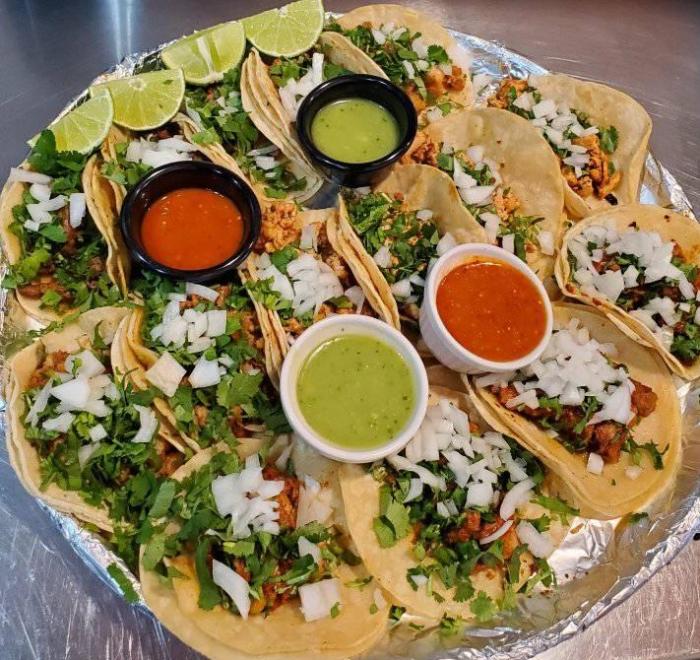 When you want to escape south of the border, grab a table at Dos Hermanos Mexican Grill & Bar. Everything at this eatery is designed to make you feel like you're at a resort destination. It has all the entree favorites you're looking for with every heat level possible – sizzling fajitas, burritos, tacos, chimichangas and quesadillas. Start with Fajita Nachos or Queso Fundido Supremo. Browse the impressive menu as you sip a classic margarita, and imagine sandy beaches and blue water. Check out the authentic street tacos filled with your choice of meat or opt for refreshing avocado. The Chimichanga Dos Hermanos is a mountain to be climbed with flour tortillas deep fried and filled with chicken, steak, and shrimp! The Baja California Burrito is also very popular. Filled with grilled chicken, beef, carnitas, shrimp, and onions, all topped with cheese dip, green sauce, mole sauce, and pico de gallo on the side. 
1408 85th Ave N, Brooklyn Park
763-400-7678
10. 50's Grill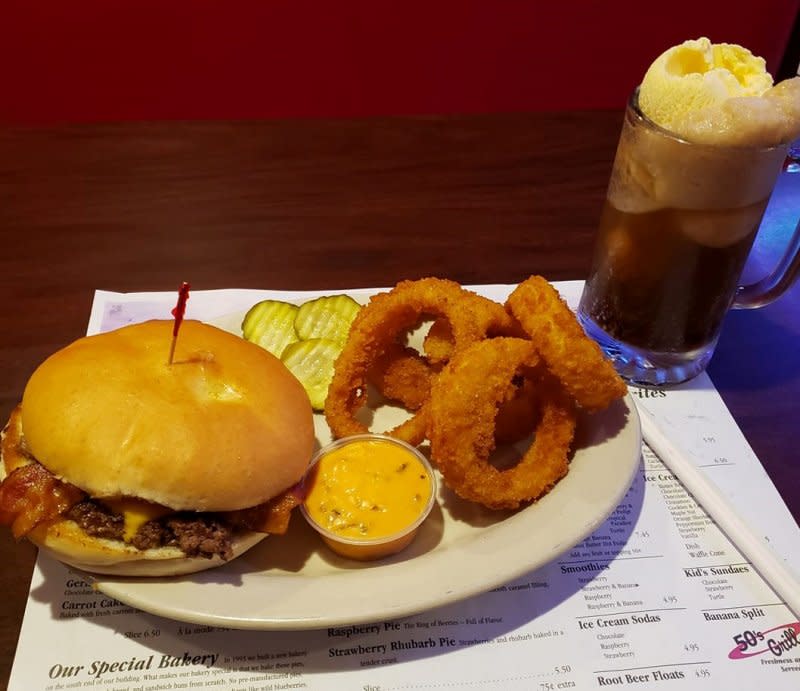 Step back in time at 50's Grill, where the jukebox is jumpin', poodle skirts are swingin' and the food is the definition of comfort. Every meal starts with complimentary warm French bread, which just happens to pair perfectly with the savory homemade meatloaf or the chicken potpie, the most popular items on the menu. But don't overlook the good ol' fashioned burgers either with crinkle fries or giant onion rings. Treat yourself to an old-fashioned malt from the sweet menu of flavors, including butterscotch, banana-chocolate, or orange frosty, or get a piece of homemade pie to-go. 
5524 Brooklyn Blvd, Brooklyn Center
763-560-4947
Tease Your Taste Buds With 10 Locally Owned Eateries in Minneapolis Northwest
11. Ten Sushi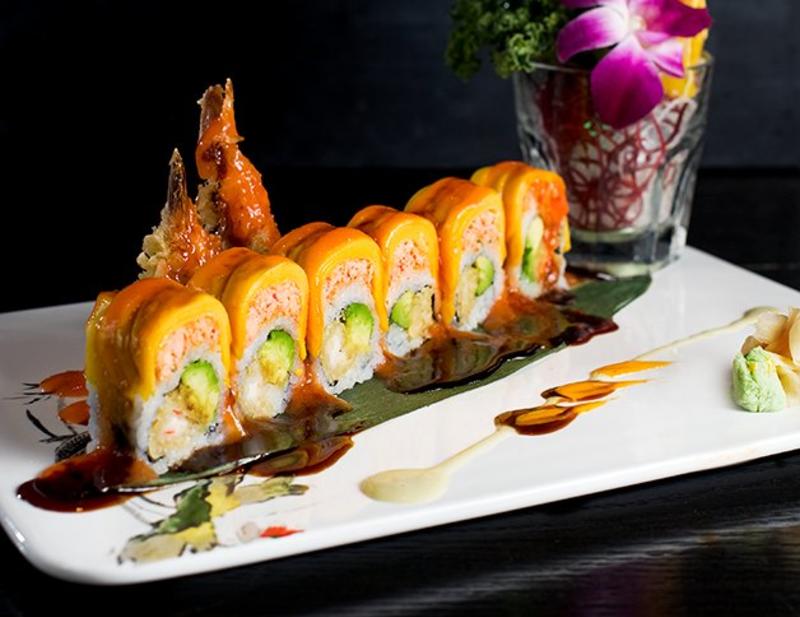 If you're a sushi aficionado, now is the time to sample the delicacies at Ten Sushi. This addition to Maple Grove presents gorgeous, perfectly presented sushi, sashimi, and various entrees made with high-quality cuts of seafood. The flavors are complex with a nice finish, and the hibachi dishes are cooked exquisitely. Sushi boats are crafted by expert chefs who understand Japanese cuisine as an art form, and guests are routinely impressed with the selection of Ten Sushi signature rolls. The Minnesota Roll comes deep fried (but not on a stick) with salmon, white fish, tuna, eel, cream cheese and avocado with spicy eel sauce and tobiko on top. A complimentary fruit plate is provided when you dine-in, and the restaurant's mochi ice cream provides a smooth finish to every meal. 
16362 County Road 30, Maple Grove
763-710-5522 
12. Sweet Taste of Italy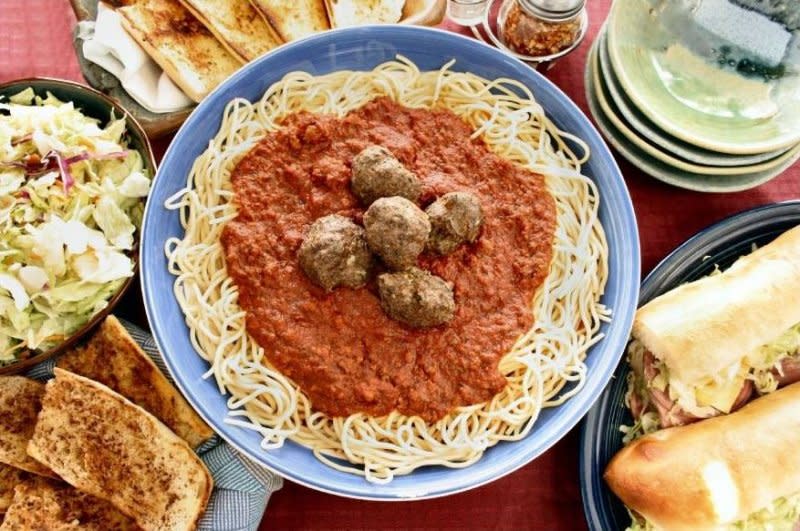 "Homemade" is the word to know when it comes to this family owned Italian eatery. From the meatballs to the lasagna to the secret red sauce and the freshly baked bread, nearly everything is made from scratch. Signature pizza specialties at Sweet Taste of Italy include the Monson Monster (a Sweet Taste of Italy staff favorite), Noah's Ark (topped with every meat available) and Tropical Paradise (ham and pineapple with peppers and onions). Above all is the Sinners Special made with spicy pizza sauce, pepperoni, bacon, sausage, onion and giardinera; sure to make you sweat, this one is as hot as hot can be! All You Can Eat spaghetti, mostaccioli or penne alfredo is the restaurant's daily special, served with garlic bread and a salad or soda, and all menu items can be enjoyed at the restaurant or ordered to-go.
9576 Noble Pkwy N, Brooklyn Park
763-493-4733
13. Olympia Café
Experience gyro fusion at Olympia Café, where traditional Greek food meets 21st century innovation. Take a bite out of Greece with the delicious Spanakopita (spinach pie), Dolmadas (stuffed grape leaves), or Falafel Balls; then branch out to the Gyro Wontons and Jamaican Jerk homemade hummus. Naturally, Olympia's array of gyros can satisfy any appetite, and all are served with homemade tzatziki sauce that makes your mouth go "Mmmm." The customer-favorite Firecracker Gyro packs a flavorful punch with pepper jack, jalapenos and Omega sauce, and the chef's favorite Omega wrap will take you for a ride with its gyro and marinated chicken mixed with Greek salad and Omega sauce wrapped in a warm pita. The Greek gods also approve of the all-day breakfast menu. Order an omelette with gyro or falafel meat – opa!
247 Central Ave, Osseo
763-424-3935
14. Tandoor Indian Cuisine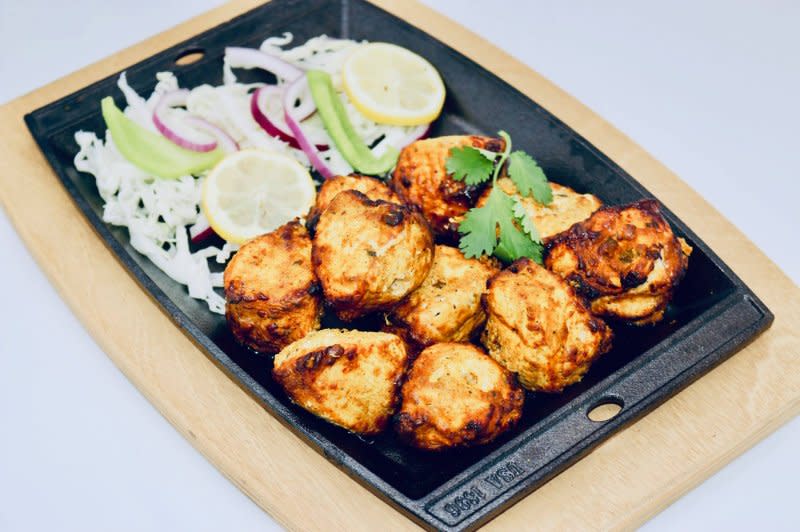 Culture and food meet at Tandoor Indian Cuisine. The restaurant proudly serves authentic Indian food with its fresh ingredients and blends of spices and herbs. Every meal is colorful, flavorful, cooked to order, and prepared in a traditional tandoor oven. Start your feast with complementary papadam and chutney, then order an appetizer, such as Vegetable Samosas (crispy pastries stuffed with potatoes and peas, lightly seasoned with spices) or Gobi 65 (deep-fried cauliflower mixed with 65 sauce). The robust menu includes delicious vegetable and fish dishes; beef, chicken, goat and lamb entrees; biryani; masalas; curries; and a variety of naan. Give in to temptation when you take a peek at the dessert menu with rice kheer, gulab jamun, ras malai, mango pudding, and mango cake. 
15607 Grove Cir N, Maple Grove
763-898-3805
Check Out Some Extreme Flavors in Minneapolis Northwest
15. Nadia Cakes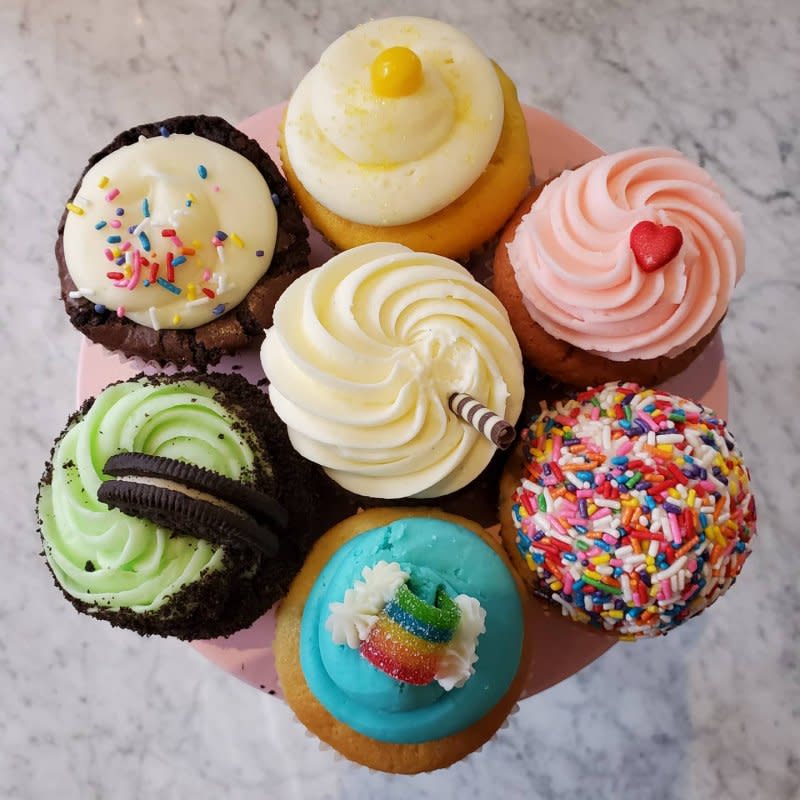 Calling all cupcake connoisseurs! Look no further than Nadia Cakes, where you'll find an impressive selection of award-winning cupcakes with fresh, made-from-scratch cream cheese frosting, and toppings and flavors you have yet to imagine. Nadia Cakes was seen on season one and two of TLC's "Fabulous Cakes" and was the winner of Food Network's "Cupcake Wars." The menu is sprinkled with always-available daily flavors like Salted Caramel, Triple Chocolate and Red Velvet. But you'll have to stop in yourself (or check online) to see the what daily flavors the cupcake artists have concocted. Each April Fool's Day weekend, Nadia Cake features their Unicorn Poop cupcake, along with other bizarre flavors such as ramen noodles, nachos, and grilled cheese and tomato soup. If you fall in love with these cupcakes while visiting Minneapolis Northwest, you're in luck—Nadia Cakes ships nationwide. Bonus tip: Nadia also serves edible cookie dough and pup-cakes for your four-legged friends.
11650 Fountains Drive, #207, Maple Grove
763-575-8885
We'd love to hear about your own dining discoveries, too. Share your stories and photos with us on Facebook, Twitter and Instagram with the hashtag #WeLoveMNW.