The wide range of high-quality restaurants in Minneapolis Northwest guarantees to satisfy any appetite. Sometimes you want to tread off the beaten path and immerse yourself within the community at a locally owned eatery. Thanks to the diversity of Minneapolis Northwest, you can find truly authentic dishes from around the world, as well as some of your favorite comfort foods at these family owned and operated restaurants.
Daily Dose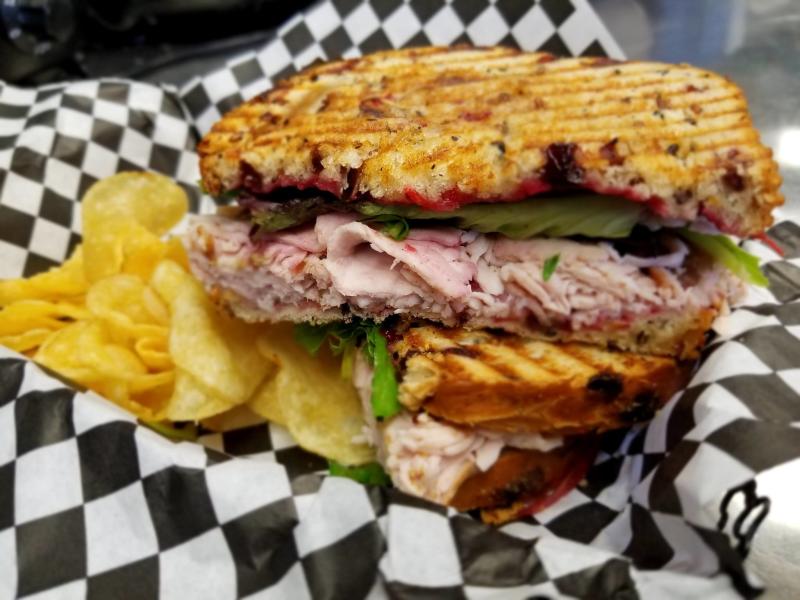 Minneapolis Northwest is fortunate to have not one but two Daily Dose locations in the area – Daily Dose Maple Grove and Daily Dose Brooklyn Park. Started by friends Ben Havn and Curt Medina, both Daily Dose locations serve delicious, get-you-out-of-bed coffee, tea and specialty drinks, alongside a scrumptious menu of freshly prepared paninis, sandwiches, soups and homemade desserts (including Minnesota-made ice cream). Their turkey cranberry panini has been their most popular menu item for more than six years! Their website invites you to stop in "whether you just have time for a quick lunch or have the time to sit, relax and enjoy a meal." The baristas at Daily Dose are also latte art masters. You can even send in a photo of an image and they'll print it on the foam just for you!
50's Grill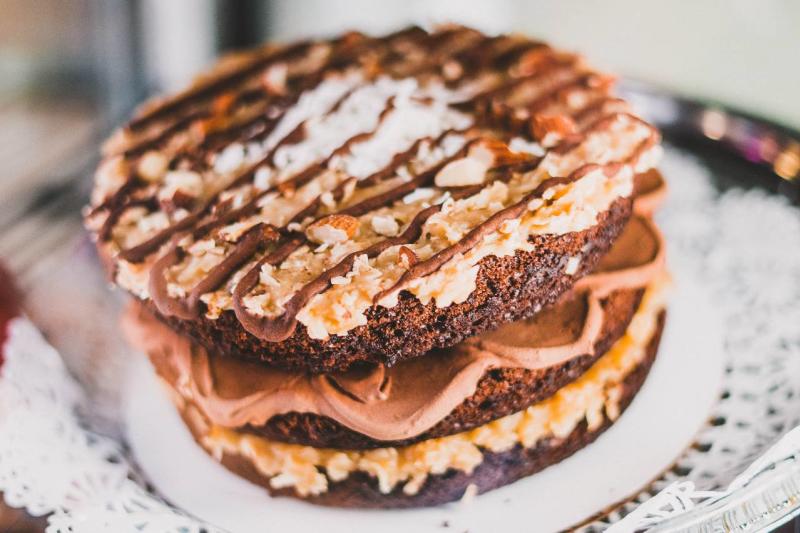 Few restaurants have more of a local feel than a good ol' fashioned family owned and operated establishment. And that's exactly what you get at 50's Grill in Brooklyn Center. A staple in the area for years, 50's Grill has literally served generation after generation with its delicious burgers, malts and homemade pies and desserts. A restaurant favorite, the Chicken Pot Pie is creamy and filled with fresh veggies and cuts of delicious chicken. The flaky crust on top is nothing short of perfection. Take your whole family to 50's Grill and enjoy the best comfort food in town, ranging from burgers and sandwiches to steak and meatloaf.
Crazy Cajun
For a taste of the bayou right in the Twin Cities, head northwest to Crazy Cajun. Owner John Nygen grew up in Texas tasting the vibrant flavors of southern cooking. He packed up his skills and expertise and opened Crazy Cajun in 2017. It's become a hot spot ever since with its now-famous seafood boils with fresh market seafood. You can also experience the taste of fried frog legs and homemade gumbo.
Captain Crab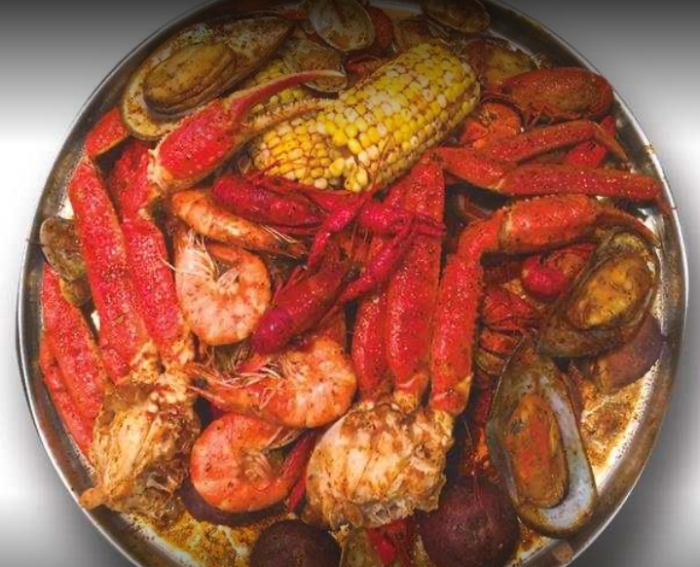 For more seafood boil options, check out Captain Crab in Brooklyn Center. The Captain Crab Boom Seasoning will knock your socks off!
Brick & Bourbon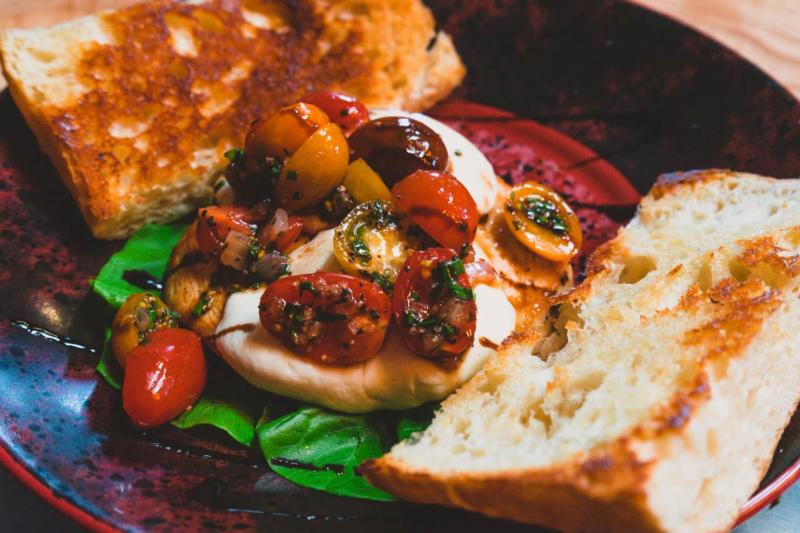 A favorite local chain, Brick & Bourbon first opened in Stillwater in winter 2018, followed by its second location right here in Maple Grove in the late-summer of the same year. The craft eatery and cocktail bar has an vibe unmatched in Minneapolis Northwest. Classic comfort foods and hearty entrees fill the menu, and the cocktails and whiskey flights (even bacon flights!) bring an added level of sophistication to the atmosphere. Perfect for large and rowdy groups, Brick & Bourbon really roars to life on the weekends with its giant outdoor patio. Get your friends together to sample the fun drinks and gorge on your favorite comfort foods with surprising twists.
Mi-Sant Banh Mi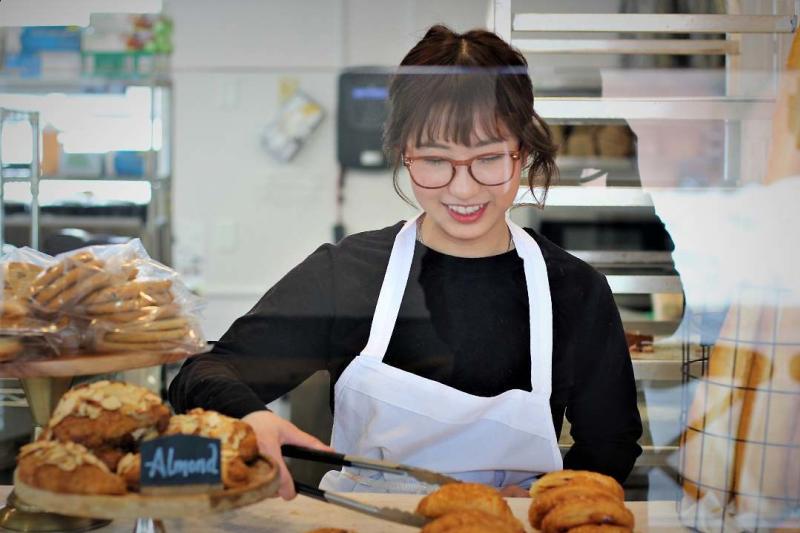 Mi-Sant Banh Mi has become the talk of the town since arriving on the scene in 2018. The brightly lit, fast-casual restaurant is proud to uphold the integrity of the banh mi sandwich, highlighting Vietnamese flavors like pickled carrots and daikons, cucumbers, and cilantro. Baguettes are baked throughout the day, so even the banh mi you order for dinner will be amazingly fresh. Not into banh mi's? Not a problem. The menu is well-rounded with rice and noodle bowls, spring rolls, breakfast croissants and pastries. Mi-Sant becomes the perfect lunch spot on warm days with its charming patio. 
Lemon Grass Thai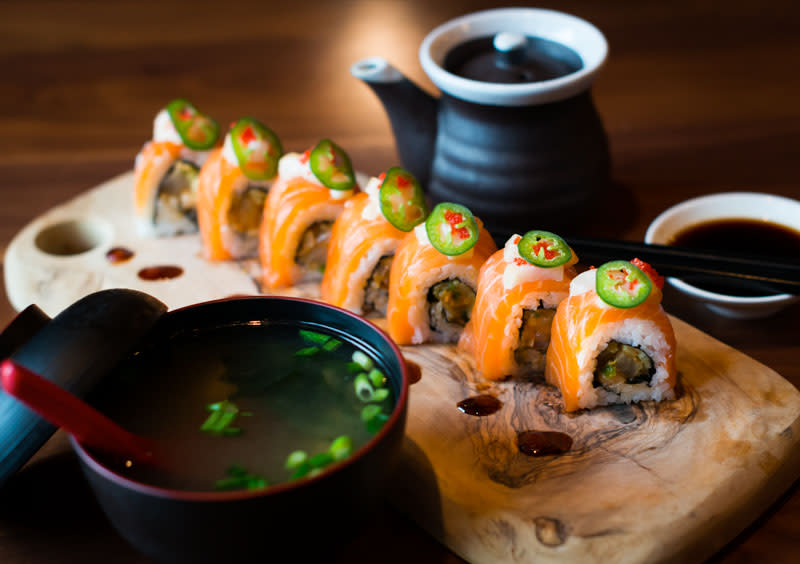 Lemon Grass Thai is a stand-out restaurant with the best Thai food in the Twin Cities. Owned by Chef Ann Ahmed, Lemon Grass features stunning colorful fusion dishes inspired by her travels around the world. It offers a fun and relaxed urban dining experience right in Brooklyn Park and has grown from a tiny restaurant with ten tables to a full set-up that can seat more than 100 guests. Did we mention they have a sushi bar? Get a first-hand look at Lemon Grass Thai with this feature from WCCO's Jason DeRusha.
MT Noodles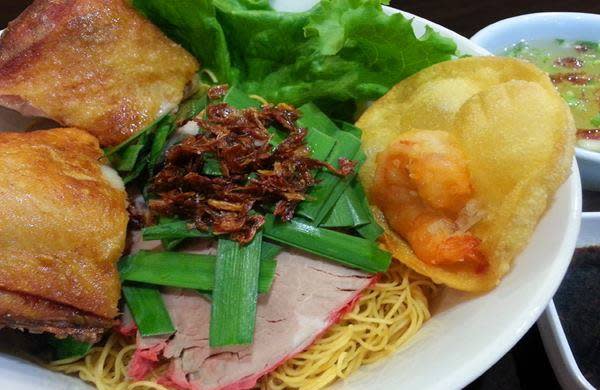 MT Noodles is one of Brooklyn Park's standout hidden gems. This family owned eatery serves traditional Vietnamese cuisines crafted from homemade recipes and handmade sauces. With more than three decades of experience, there's a story behind every dish. MT Noodles received a rave review in Twin Cities Eater and was featured on Twin Cities Live. The restaurant is named after Mỹ Tho, a city in South Viet Nam where Chef Anh Bui was born. She and her family are excited to share the joys of cooking, and their passion shines through in their robust flavors. Whether you dine in or take-out, make a point to visit MT Noodles for an authentic dining experience.
Que Viet Village House III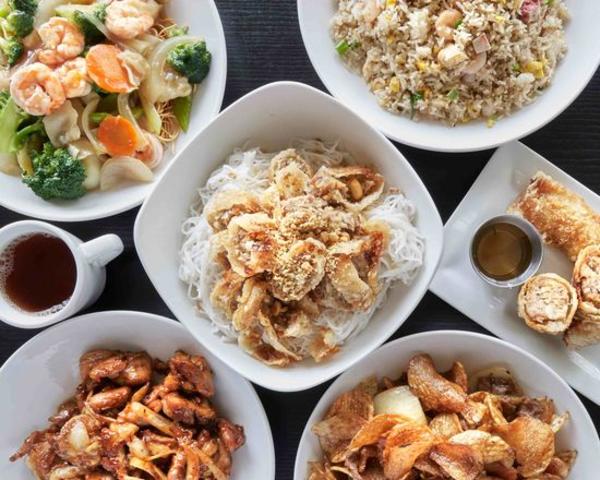 In the heart of Brooklyn Center is Que Viet Village House, boating the best egg rolls in the Metro, particularly their giant egg roll made famous on-a-stick at the Minnesota State Fair. Cripsy on the outside and savory and flavorful on the inside, this is one egg roll that won't disappoint. In fact, just one will leave you stuffed!
Jambo Africa
You don't have to travel far to have a meal that tastes a world away. At Jambo Africa, you get the best of Kenyan and Liberian-themed comfort foods. Its Liberyian dishes include tilapia with fried plantains, and chicken marinated overnight, then oven-roasted and served with attieke (steamed cassava grains). Nigerian entrees include Oxtail Meat Pepper Soup cooked richly and seasoned in broth, served with fufu or rice. And its Kenyan dishes shine with chicken and goat curries and vegan options like coconut-curry tilapia.
Apart from being a destination for tasty African cuisine in Minnesota and the Midwest, Jambo Africa is also a center for experiencing African culture thousands of miles from the continent. It hosts African-themed events including live music, traditional drumming, dancing, book releases, poetry, story-telling and more.
Mama Ti's African Kitchen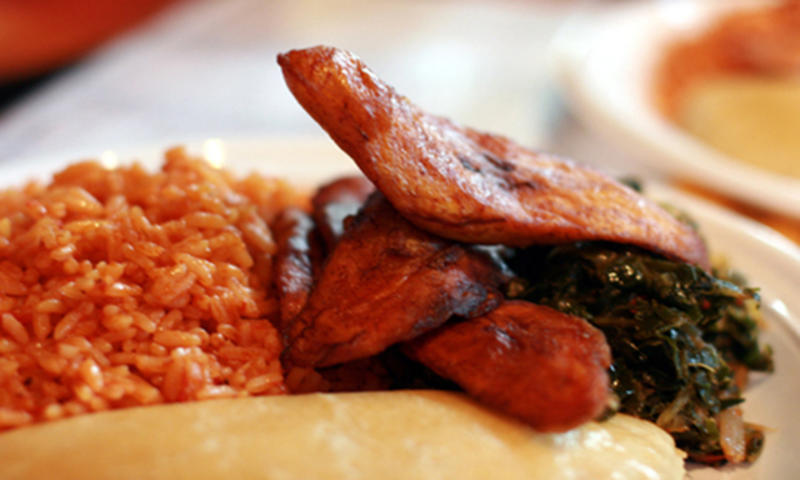 Just a few miles from Jambo Africa you'll find Mama Ti's African Kitchen, also serving up some of the best African dishes in Minneapolis Northwest. Kabobs, seasoned wings, fried fish, jollof rice, oxtails, couscous, fried okra, collard greens and more provide a wide range of choices. You can purchase select food items from their store, such as Palava Sauce, Palm Butter Soup, Kitily Torborgee and Cassava Leaf, so you can bring African flavors to your home. With any meal, you'll want to pick up Mama Ti's West African Ginger Beer (non-alcoholic). For centuries, cultures have used ginger for its medicinal benefits extracted from ginger root. Adding water, sugar cane juice, crushed pineapples, and lemon make Mama Ti's Ginger Beer the perfect beverage to pair with your meal. Check out Mama Ti's ginger beer cocktail recipes.
Share your culinary adventures with us on Facebook, Twitter and Instagram with the hashtag #WeLoveMNW!