Welcome to the Minneapolis Northwest Bucket List, filled with fun, unique and unexpected experiences in the area. From culinary discoveries and classes you must try, to outdoor adventures and the perfect spots for selfies, our bucket list will take you on a grand tour of Minneapolis Northwest. Start planning your bucket list adventure!
1. Rent a Supsquatch at Fish Lake Regional Park. A Supsquatch is a large stand-up paddleboard made for 6-10 people, so you can get your friends or family together, make an afternoon of it on the lake and relax on the sandy beach afterward. Fish Lake boasts a number of bays and a small canal, so there's plenty of room for all outdoor water enthusiasts.
2. Travel back in time at Wagner's Drive-In. This locally owned drive-in is one of the last of its kind in the entire state and has been running strong for more than 35 years. It has all the fun features of a classic drive-in, like ordering from your car and having your tray set up on your window. Nothing beats a delicious homemade burger, fries and a shake on a summer afternoon.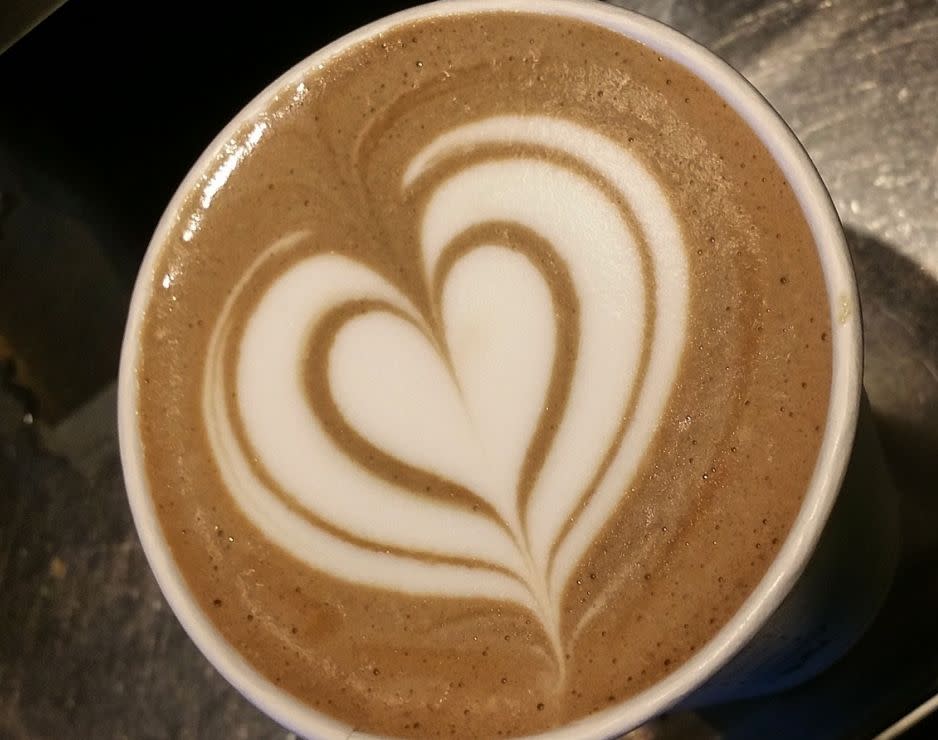 3. Create latte art at Tiny Footprint Coffee. If you've ever wanted to try making a foamy design on the top of your latte, now's your chance to learn how with a latte art class at Tiny Footprint Coffee. Training classes are for budding baristas of all skill levels, and instructors walk you through the process while you practice on your own drink. Learn how to make a latte art heart!
4.  See a show at Yellow Tree Theatre and you'll experience storytelling at its finest. Each year the theater produces four shows ranging from quirky comedies and musicals to original plays and classic shows. You'll feel like you're on stage with the actors in the intimate, state-of-the-art, 120-seat space.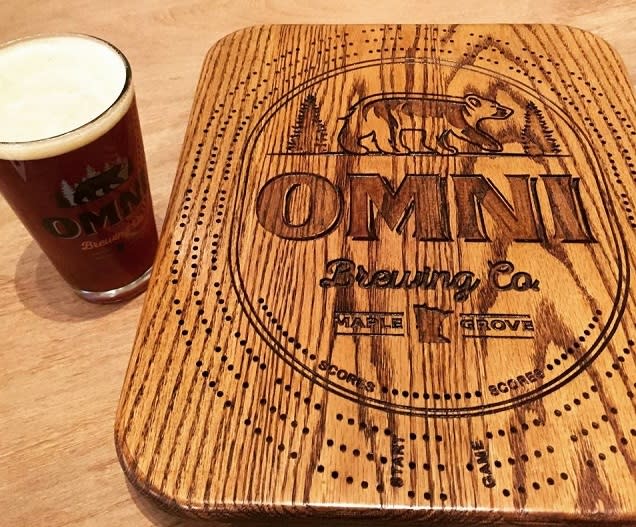 5. Join a league at OMNI Brewing Co. and make new friends over pints of OMNI's exceptional brews. The brewery's unique leagues are perfect for folks skilled at Cribbage, N64 Mario Kart or bean bags. Leagues are usually 6-7 weeks long with weekly meetups, and anyone can sign up. 
6. Embark on a culinary adventure with a cooking class at NOLA Bistro & Lounge. The locally owned fusion restaurant offers classes (and a menu) that will transport you to Mumbai, Tokyo, Greece and Thailand. Learn to make ginger chicken stir fry, spring rolls, lentil stew, or a variety of seasoned vegetable dishes. It's a perfect class if you're an aspiring chef or simply enjoy tasting the flavors of the world.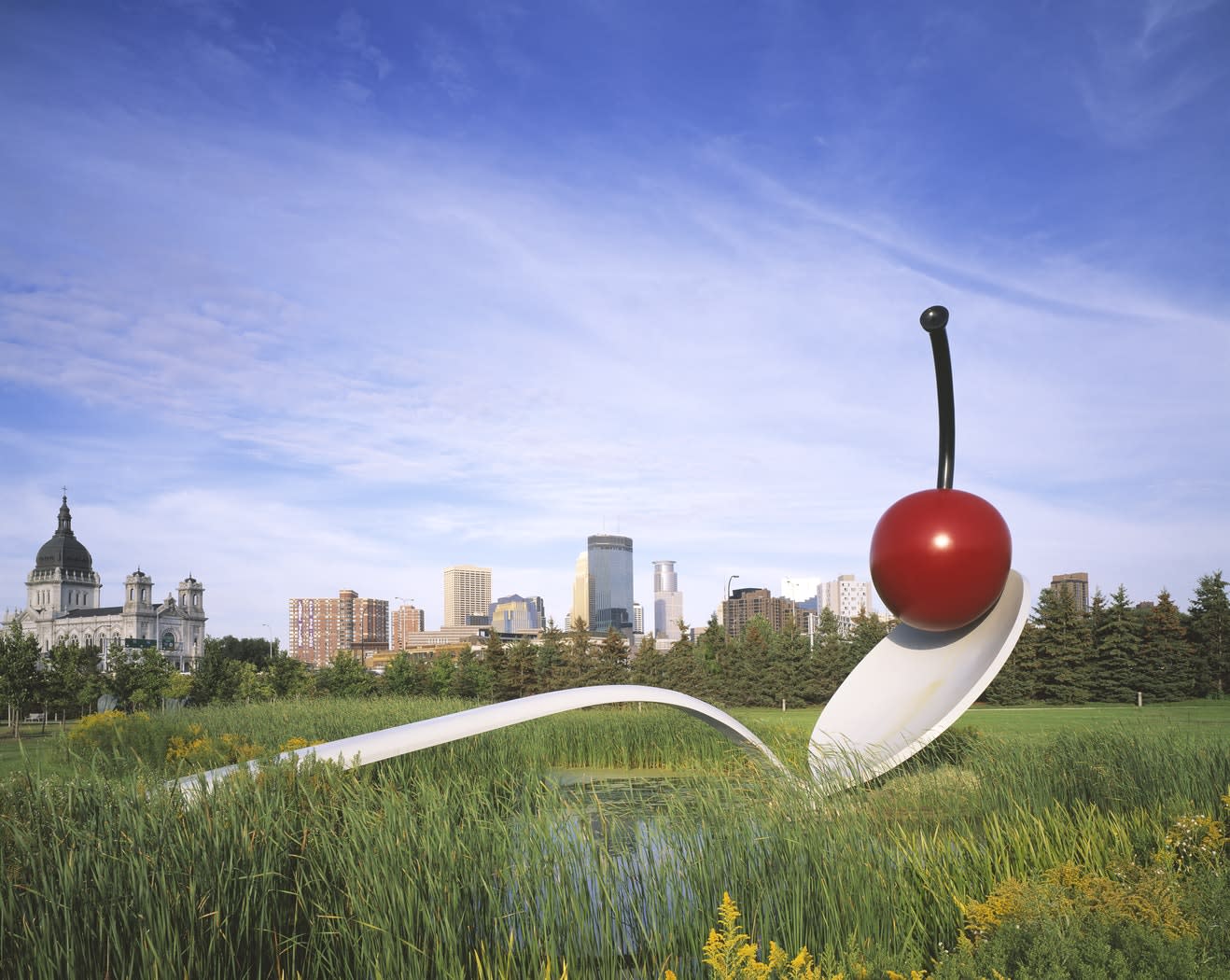 7. Take a selfie with an iconic sculpture at the Minneapolis Sculpture Garden. Get your Instagram filter ready for a great shot posing in front of the popular Spoonbridge and Cherry or one of the famous Alexander Calder pieces. The garden provides a fantastic view of the downtown Minneapolis skyline and is a quick walk to the Walker Arts Center, too. 
8. Savor an artisan cupcake from Nadia Cakes. Winner of the Food Network's "Cupcake Wars" and "Holiday Baking Championship," Nadia Cakes owner and founder Abby Jimenez has a passion for baked goods. Classic flavors are served daily but you must try one of the daily specialty flavors like Simpsons Duff Beer Donut, chocolate pomegranate, strawberry basil, and cinnamon roll.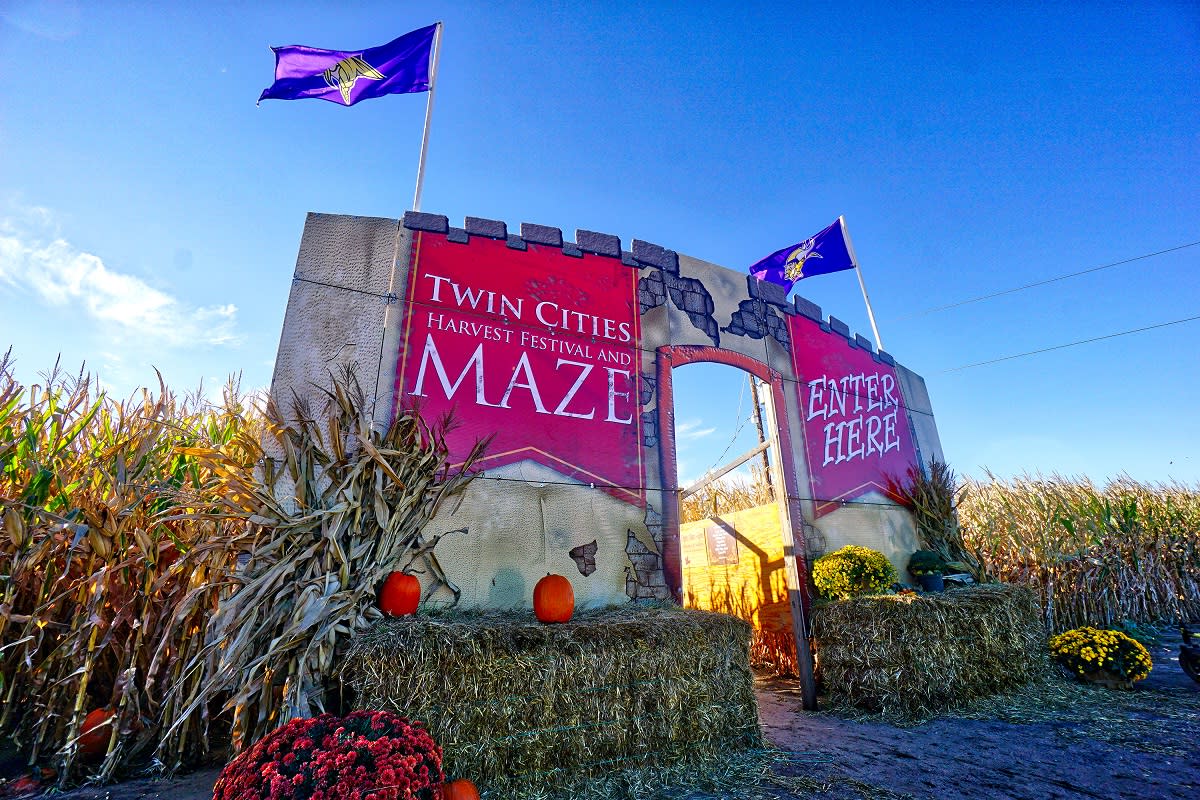 9. Get lost in Minnesota's largest corn maze at Twin Cities Harvest Festival & Maze. A new corn maze is designed every year and, if you're extra ambitious, you can take part in the trivia and scavenger hunt. Also, enjoy hay rides, a corn seed pit, petting zoo, inflatables, straw bale maze and delicious fair foods like cheese curds and mini donuts. In the spring, come back to the grounds for the Spring Babies Festival, where you can hold and pet adorable baby animals, like goats, chicks and ducklings.
10. Stomp grapes at Saint Croix Vineyards in Stillwater. No need to stay on the sidelines during this fun wine-making event – kick off your shoes and get stompin'! The annual stomp is the perfect opportunity to bring your family out to the vineyards, squish lots of grapes, listen to live music and relax outdoors with a picnic.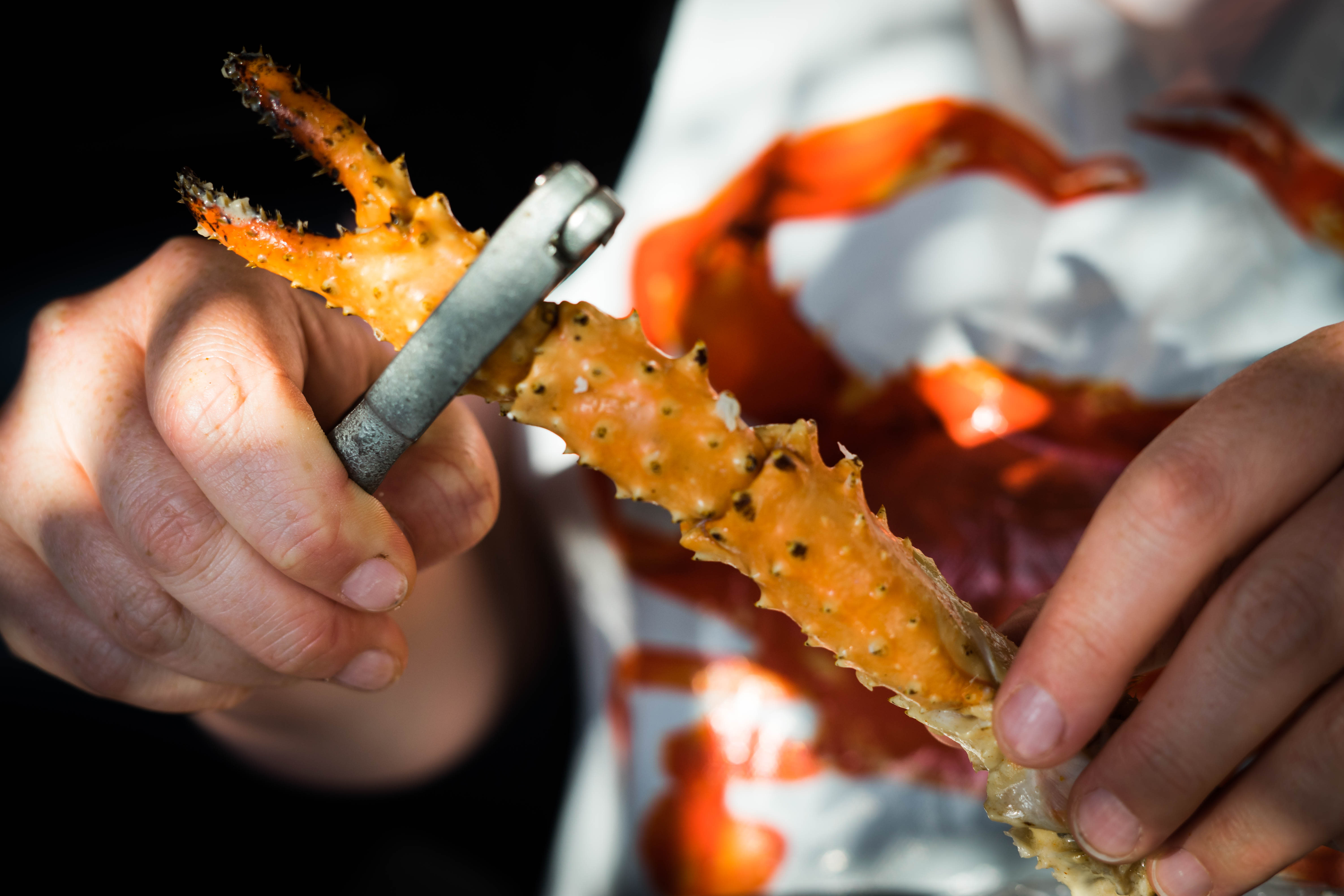 11. Wolf down the best Cajun fare outside of Louisiana at locally owned Crazy Cajun. The seafood boils are the star of the restaurant's varied menu, and you can choose from crawfish, mussels, king crab, blue crab, snow crab, clams and jumbo shrimp. A meal at this locally owned eatery is sure to knock your socks (or your bib) off! 
12. Play WhirlyBall, a cross between basketball, lacrosse and bumper cars. We promise you've never experienced a game quite like this before. Minneapolis Northwest's WhirlyBall center also features a bar and restaurant, billiards, four-player Pac Man, an escape room and the largest laser tag arena in the state.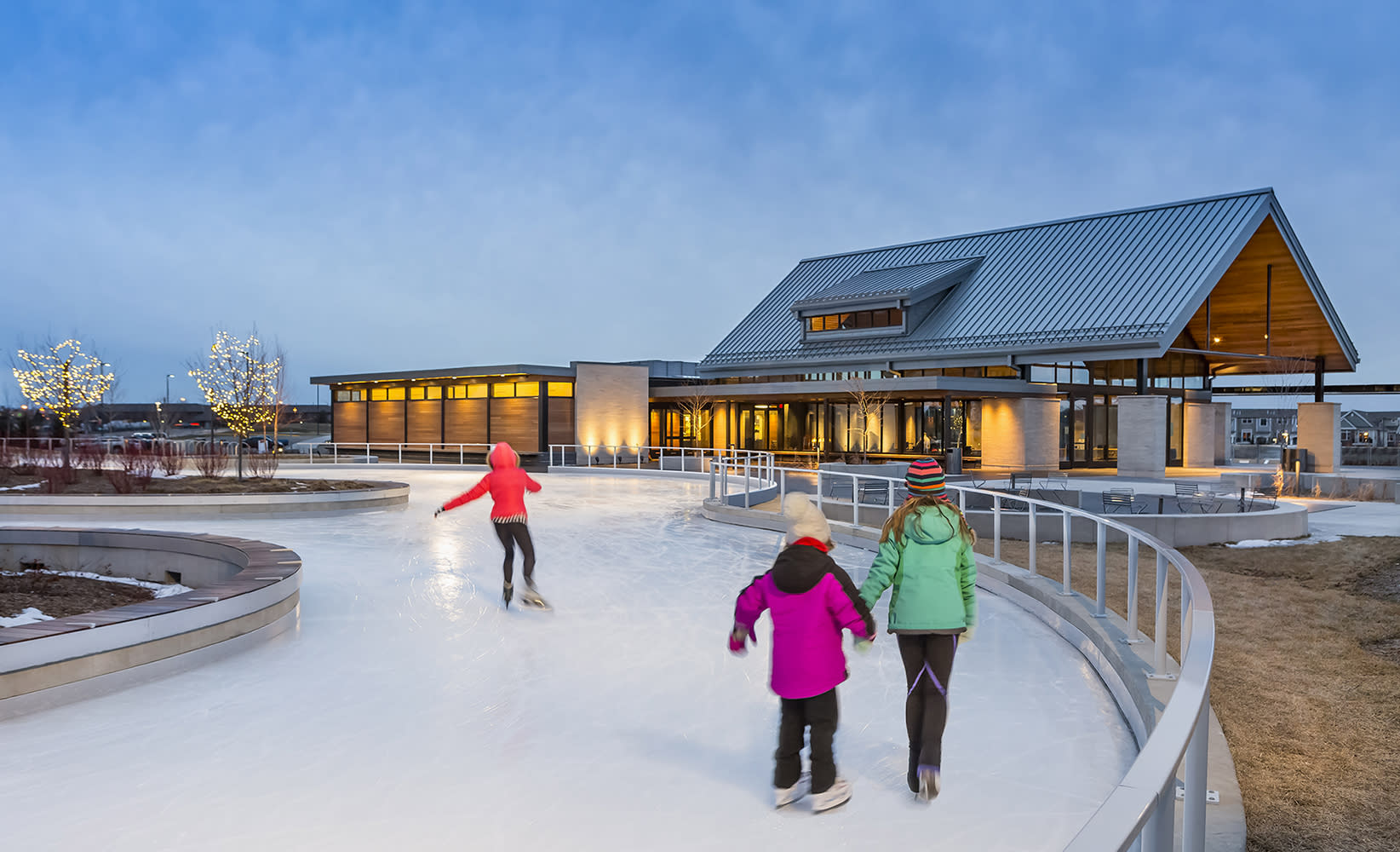 13. Skate the Central Park Ice Loop. As one of the only ice skating trails in North America, Central Park's Ice Loop is busy all winter long. Drastically different than a traditional ice rink, the skating trail is a meandering, 800-foot loop that winds its way through the park landscape. The design offers a unique sensory experience, more like taking a stroll through the park.
14. Fly down the tubing hill at the Elm Creek Winter Recreation Area. The 10-story high tubing hill features a range of tubing chutes designed with different bumps and inclines to create different speeds. A moving sidewalk takes you to the top of the hill and ensures you have plenty of energy for multiple rounds. It's a great winter activity for adventurous folks of all ages.
15. Try three foods from three different countries at Midtown Global Market. Home to more than 45 businesses spanning more than 22 cultures (including more than 15 food vendors!), the market provides visitors a global experience with an extraordinary variety of tastes.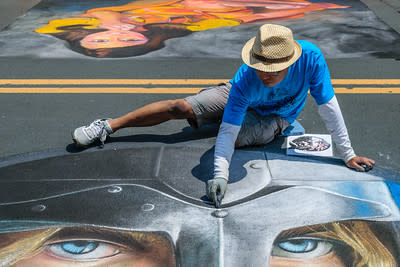 16. Witness the creation of larger-than-life chalk art pieces during Chalkfest at Arbor Lakes. The free, two-day street art festival is the only one of its kind in the Midwest and showcases international artists who spend the weekend creating amazing original chalk art on Main Street in Maple Grove. Come the first day to see how the artists get started, and then return the next day to see the finished masterpieces.
17. Kayak America's most famous river using the Mississippi River Paddle Share Program – a new program that provides kayak rental stations at select parks within Three Rivers Park District. Rent a single or tandem kayak at Mississippi Gateway Regional Park and paddle 7.5 miles to the return station at North Mississippi Regional Park for a unique, Minneapolis Northwest experience.
18. Feast on award-winning Fish N' Chips at Claddagh Irish Pub. The Claddagh's most famous entrée includes an eight ounce battered cod fillet, seasoned pub chips, house coleslaw and creamy tartar sauce. For a fantastic deal, head to Claddagh on Mondays when the Fish N' Chips are buy-one-get-one-free! Pair your meal with an Irish stout or a flight of whiskey and you'll have an authentic Irish dining experience.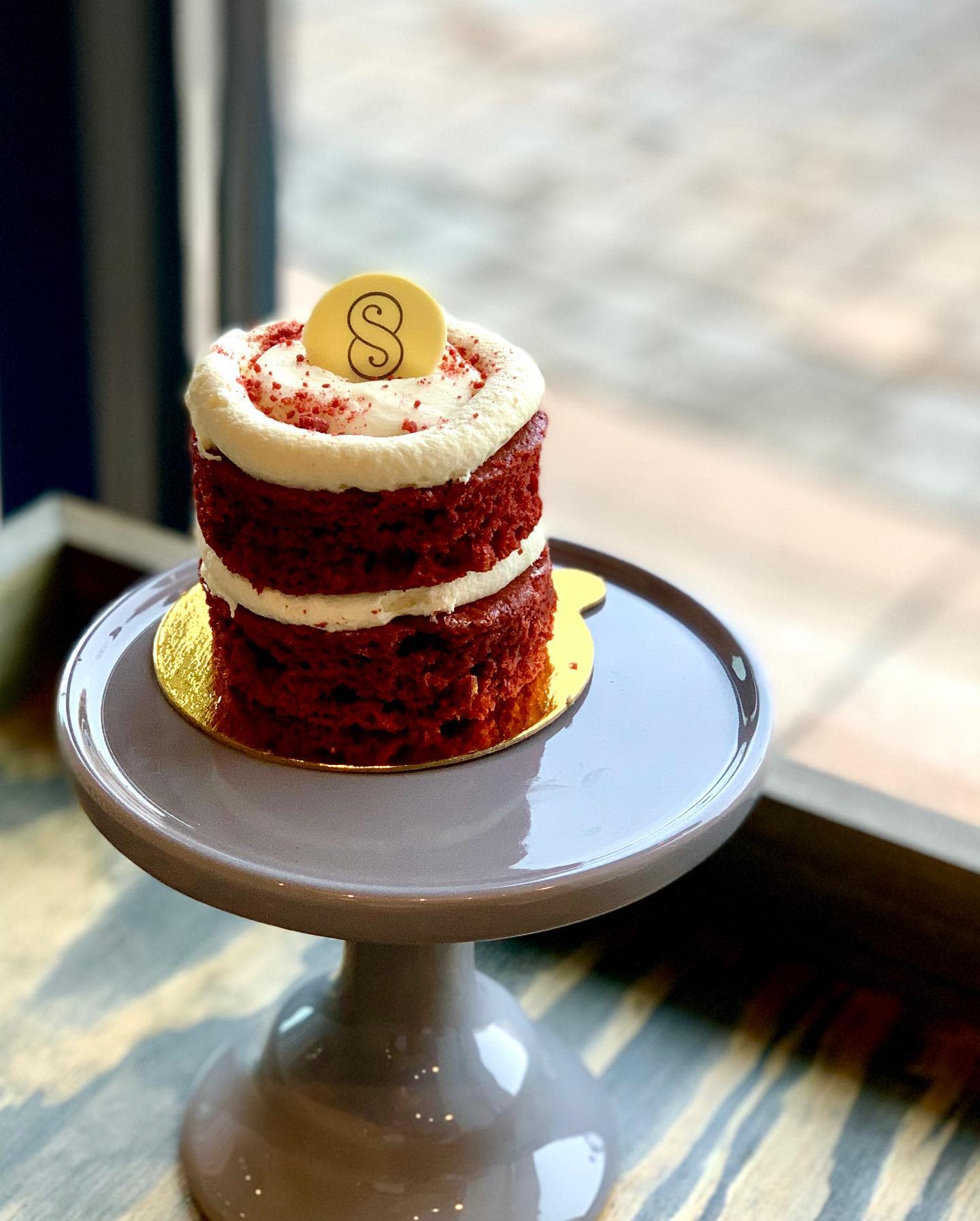 19. Try the red velvet cake at Sugar & Spice Sweetery in Maple Grove, partnered with Rock Elm Tavern next door. The chic dessert shop is the only all-scratch-made bakery around, and the red velvet cakes are made in the original fashion, making them a popular item on the menu. You can also try cheesecake, cupcakes, cakelettes, hand-crafted ice cream from Honey & Mackie's, and ready-to-eat cookie dough from Cookies & Cream.
20. Go on an "Old School Tour" of the original Surly Brewing Company in Brooklyn Center. Known for its world-renowned hoppy beers and spunky philosophy, Surly is one of the fastest-growing brews in the country. The tours at the original Surly location are a must-see on any beer lover's itinerary, and you'll even get a few Surly samples at the end. 
21. Catch a movie at the New Hope Cinema Grill, where you can order and eat a meal while watching the latest flicks on the big screen. The grill's three showrooms play movies and are also host to stand-up comedians and other entertainers throughout the year.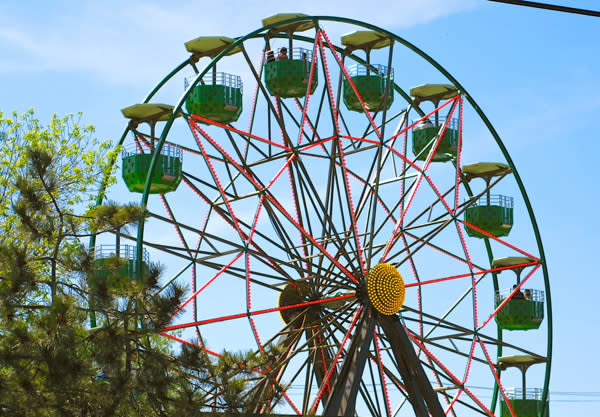 22. Ride "The Danger" at Betty Danger's Country Club. The "vertically revolving patio" (a.k.a. Ferris wheel) is popular for locals and tourists alike, as it features open-air dining cars where guests can dine and drink as they rotate around and take in views of the Northeast Arts District.
23. Have an authentic tea party at Mad Hatter Restaurant & Tea House. Located in an historic, repurposed house on the banks of the Rum River, Mad Hatter's charming atmosphere transports guests to the whimsical world of Alice in Wonderland. Opt for the popular Queen of Hearts service, which includes an assortment of scones, savories, desserts and unlimited hot tea.
24. Ride the waves at Bunker Beach Water Park in the state's largest wave pool. Grab your tube and hold on tight – when the waves get rolling they can reach more than three feet high. Or, if you're in the mood for calmer action, take a leisurely float down the park's lazy river.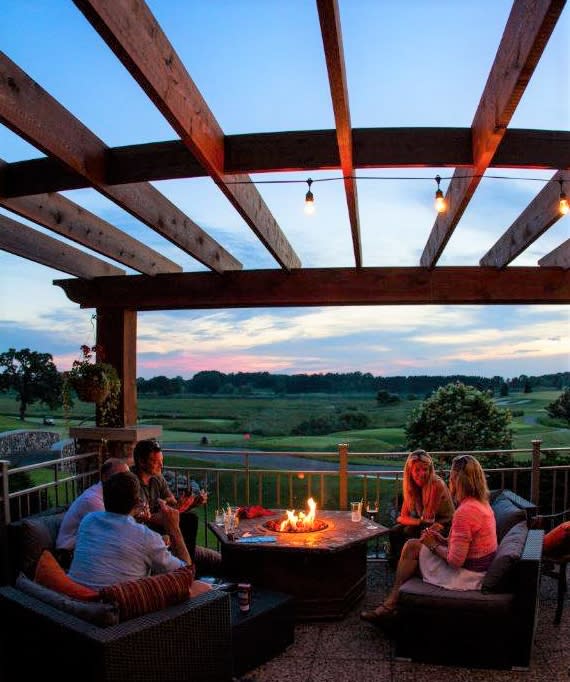 25. Watch the sunset from the stone terrace at Rush Creek Golf Club. The Championship golf course boasts one of the best patios in all of Minneapolis Northwest and is the perfect location to watch the sun slowly set behind the hills and rugged terrain of the course. It also makes a great date spot!
Before you start crossing things of your bucket list, you'll need a place to stay. Check in with our area hotels for great deals, comfortable lodgings, and quick and easy access to all the attractions you want to visit.
Wait...there's more!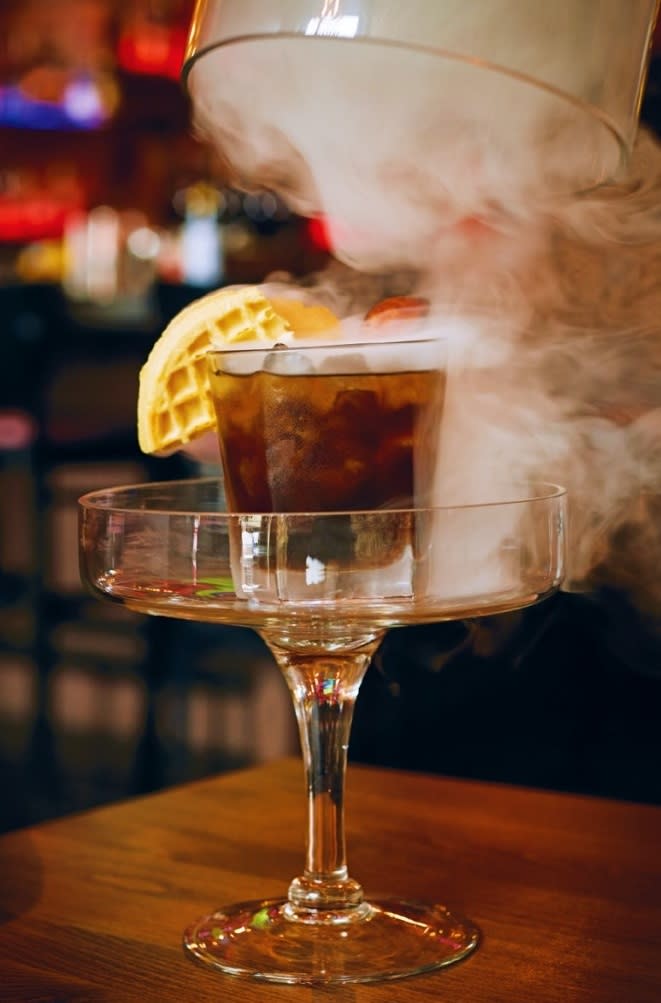 We couldn't resist sharing a couple of Minneapolis Northwest's newest attractions as part of our bucket list – Topgolf and Brick & Bourbon. Opening in Brooklyn Center this fall, Topgolf is a nationally known golf entertainment center where anyone of any skill level can have a blast. Eat and drink as you swing your clubs from one of the numerous hitting bays and see which wacky targets you can hit. And now open is Brick & Bourbon, an eatery and libation venue that serves upscale comfort food and craft cocktails reminiscent of a bygone era. It's a cut above the rest.
Let us know what you would add to the Minneapolis Northwest bucket list. Share your favorite places, restaurants and attractions with us on Facebook, Twitter or Instagram using the hashtag #WeLoveMNW. For more fun in Minneapolis Northwest, check out our top picks for best patios and our guide to area art galleries and breweries.