The most memorable trips often secure a place in our hearts because of the people we're with. Other times, it's the unique, and unforgettable, places you've discovered along the way. This year, we suggest you grab your kids, your friends and family or your besties, and hit the road in search of the most interesting locales you can find! To get you started, we've compiled a list of ten (plus one bonus!) of our favorite fun, quirky places to discover within an easy drive of Minneapolis Northwest!
For even more fun things to do nearby, check out part two of this post here.
1. Can Can Wonderland

Can Can Wonderland offers a year-round carnival atmosphere for children and adults alike. This whimsical venue features a brightly colored 18-hole mini golf course unlike any other and a rousing Boardwalk Arcade boasting 20 of your favorite vintage arcade games and dozens upon dozens of unique pinball machines.
In the former home of the American Can Company, a manufacturer for major brands including Campbell's Soup and Spam (yes, Spam!), Can Can Wonderland includes an upscale artist-inspired and designed mini golf course featuring a pink mastodon, gramma's living room and a large lava pit. Play pinball, ping pong, air hockey and more at the Boardwalk Arcade, or enjoy live music and entertainment. The space is surrounded by murals created by local artists to give you a real appreciation for the area's art scene.
The entertainment complex hosts Galactic Battleground Draft Nights and variety shows on Thursdays, and Retro Game Show Nights with local comedians, followed by karaoke, on Fridays. Kick off the weekend early with Tappy Hour, a free group tap dance lesson from 4 to 6 p.m. on Fridays (shoes are provided). The menu at Can Can Wonderland is a mix of carnival fare served with a side of nostalgia, and drinks range from boozy malts and floats to sophisticated cocktails. Can Can Wonderland is a family friendly destination, however, after 9 p.m., it's 21 and up.
755 Prior Ave. N, #004, Saint Paul. 651-925-2261
2. Minnesota's Largest Candy Store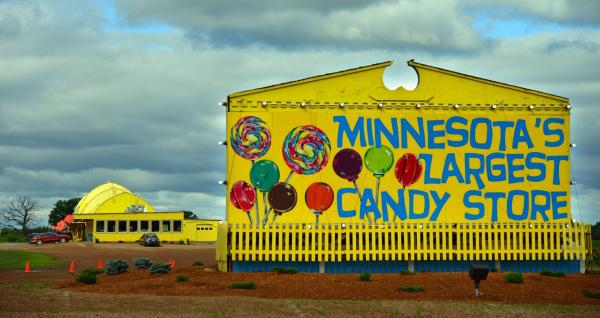 You'll literally feel like a kid in a candy store when you're surrounded by more than 3,000 treats at Minnesota's Largest Candy Store. You can't miss the giant yellow barn or fencing along Highway 169 in Jordan. Inside, you'll find sweets from throughout the world, including hard candy, gummies, gumballs, licorice, taffy and caramel, as well as the largest soda selection in the world! Another favorite is the freshly baked apple pie—until 2005 the apple orchard was the family's main business. If you don't have a sweet tooth, you can satisfy your salty cravings with jerky, salsa, and syrup, or spend your time exploring a wide selection of jigsaw puzzles. You'll want to bring cash; credit cards are not accepted, but there is an ATM on-site. Minnesota's Largest Candy Store closes for the winter but reopens in late spring. So, check it out and stock up on all your candy favorites!https://www.minneapolisnorthwest.com/directory/three-rivers-park-district-elm-creek-park-reserve/
Fun Fact: Don't forget to look up at the ceiling! You'll be transported to a beautiful skyline view of Minneapolis filled with your favorite super heros! This massive ceiling mural was created by a team of artists, including Chalkfest at Arbor Lakes Artist-in-Residence, Shawn McCann.
20430 Johnson Memorial Dr., Jordan.
3. Stone Arch Bridge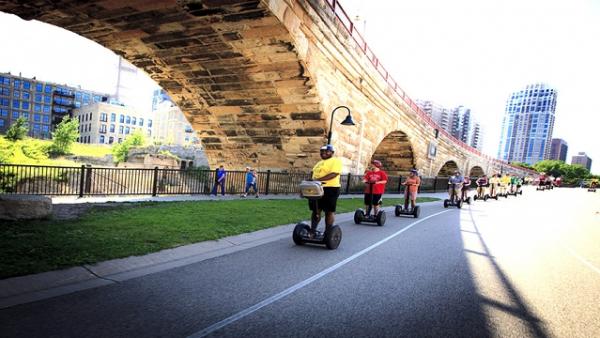 Completed in 1883 as a railroad bridge, Stone Arch Bridge in Minneapolis is now open to pedestrians and bicyclists. Constructed of native granite and limestone, the bridge is 2,100 feet long and 28 feet wide, and is the only bridge of its kind built over the Mississippi River. Walk, run, bike or cross the bridge on a Segway tour. From the bridge, you'll have panoramic views of the Minneapolis skyline, St. Anthony Falls and the Mill City Ruins. Explore the two-mile St. Anthony Falls Heritage Trail or nearby Father Hennepin Bluff Park.
You can also visit the Mill City Museum to learn about the history of Minneapolis and its flour milling industry, or take in a show at the Guthrie Theater, the world renowned and distinctive deep blue performing arts center visible from the bridge. Stop at the nearby Nicollet Island Inn for food, afternoon tea or drinks. The historic inn mixes tradition with a modern touch, offering exceptional dining with views of the Mississippi River.
100 Portland Ave, Minneapolis.
4. Betty Danger's Country Club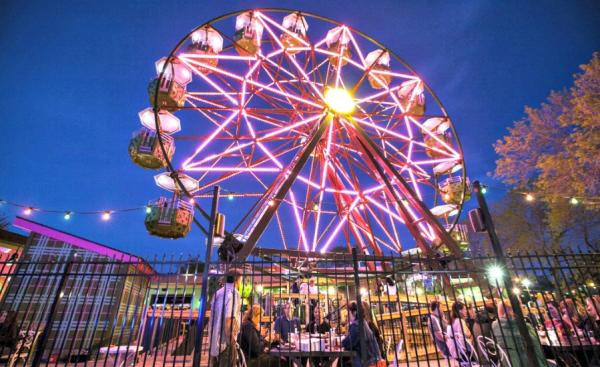 This isn't your typical country club—membership isn't required and margaritas are the house specialty. Betty welcomes everyone to the village of Mexampton, where you can feast on Tex-Mex cuisine followed by a round of mini golf. Besides the delicious food, this swanky "country club" is filled with creative attractions like the mechanical tree, a vertically revolving patio (a.k.a., a Ferris wheel) where you can drink and dine while you take in views of the Northeast Arts District. Betty Danger's holds special activities on most major holidays, including New Year's Day, Mother's Day and St. Patrick's Day, and hosts special events for occasions like Art-A-Whirl, the Kentucky Derbatante and the Bizarre Bazaar, which showcases local artists and crafters designs just in time for the winter holidays!
2501 Marshall St., NE, Minneapolis. 612-315-4997
5. Psycho Suzi's Motor Lounge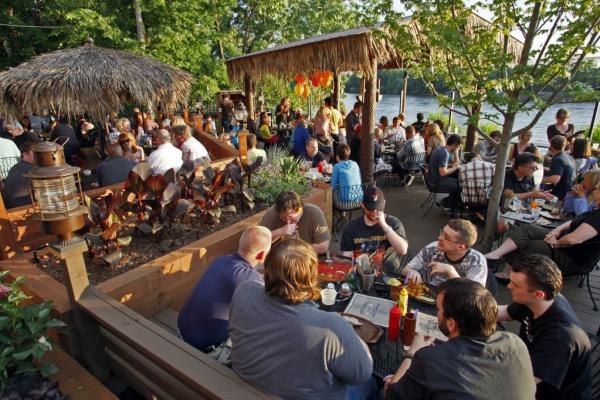 Mixing a tiki bar, tattoos and a generous splash of kitsch together is the recipe for an unforgettable experience at Psycho Suzi's Motor Lounge. With its "passive-aggressive mixture of bad taste and good Minnesota hospitality," Psycho Suzi's pays a tongue-in-cheek tribute to tiki culture while serving up stiff drinks and mouthwatering dishes. Enjoy a cocktail at the main bar or outside on the riverfront patio. On Saturday nights check out Shangri-La, the upstairs lounge which has three themed bars. Psycho Suzi's is 21 and up after 9 p.m.
1900 Marshall St., NE, Minneapolis. 612-788-9069
6. Minneapolis Sculpture Garden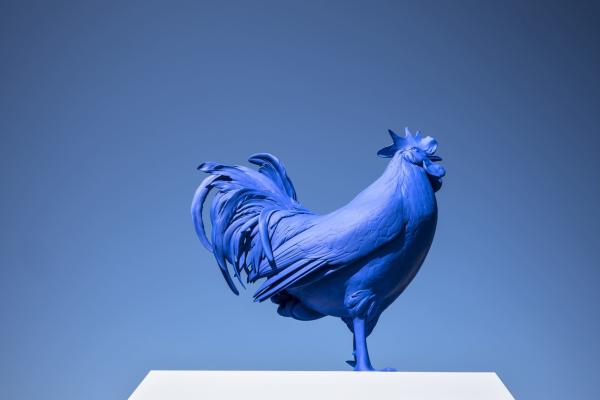 After a multimillion-dollar makeover last year, Minneapolis Sculpture Garden has an Instagram-worthy collection of modern and contemporary art in the heart of the city. Start your sightseeing with the iconic "Spoonbridge and Cherry," then check out the 17 more works including "Hahn/Cock," a giant bright blue rooster. The Sculpture Garden, a partnership between Walker Art Center and the Minneapolis Park and Recreation Board, is free and open daily from 6 a.m. to midnight. For more art, visit the modern galleries at the Walker Art Center, where emerging and established artists are featured in rotating exhibitions.
Bonus Tip: If you visit in the summer, check out the one-of-a-kind Skyline Mini Golf course featuring 10 unique, artist-designed holes, combining the best in art and mini golf. More info here.
726 Vineland Pl., Minneapolis. 612-375-7600
7. Frederick R. Weisman Art Museum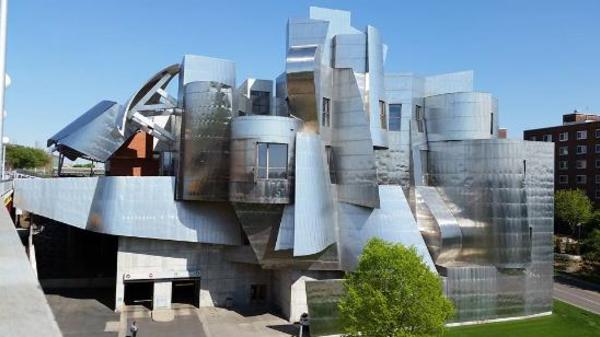 The shimmering stainless steel building along the Mississippi River designed by world-renowned architect Frank Gehry beckons to art enthusiasts. Located on the University of Minnesota campus in Minneapolis, Weisman Art Museum features a permanent collection and rotating exhibits, including the current exhibition, Fight or Buy Bonds, a collection of American propaganda posters produced to rally the people and help support the first World War, running through September 9. Free and open to the public, Weisman Art Museum also features an iconic Minneapolis sculpture, Standing Glass Fish, which was previously displayed at the Minneapolis Sculpture Garden since the early 80's. It was recently relocated to Weisman Art Museum – a move that is quite fitting, considering it was also designed by Frank Gehry. 
Don't Miss: The variety and breadth of the Weisman's collection of traditional Korean furniture is unmatched in the United States, and is perhaps unrivaled outside Asia. The collection includes about 200 examples of Choson dynasty (1392–1910) furniture, 80 Silla dynasty (668–935 B.C.) stoneware pieces, some 150 folk paintings and wooden bowls and utensils, in addition to other folk arts and crafts. More info here.
333 East River Road, Minneapolis. 612-625-9494
8. Minnesota Renaissance Festival

Make plans NOW to step back in time during fall weekends in 2018. Open mid-August through Oct 1, the Minnesota Renaissance Festival is a feast for the eyes! Costumes are encouraged for the fête that features jousting, musicians, dancers, fairies, mermaids, animal rides, games and even a unicorn. Nosh on a turkey leg, one of the many (and there are many) tempting food options, and have a pint of ale. Dogs on leashes are welcome, too, just bring proof of rabies vaccination. The Minnesota Renaissance festival is the largest Renaissance Festival in the United States and welcomes around 300,000 people each year. It, alone, is worth putting a trip to Minneapolis Northwest on your calendar for fall 2018!
Bonus Tip: From Wine, Chocolate & Romance to Oktoberfest, there's a theme weekend for just about anything! Other fun theme weekends include Highland Fling, a Scottish-themed weekend with a mural competition, keg toss, Scottish dancers, Scotch egg eating contest and more; Shamrocks & Shenanigans, an Irish-themed weekend with Irish music and dancers, a kilt competition, mashed potato eating contest and more; and Pet Fest, a weekend filled with wiener dog races, a doggy dress-up contest, peanut butter licking contest, ugliest dog competition and more. 
12364 Chestnut Blvd, Shakopee. 952-445-7361
9. Brave New Workshop Theatre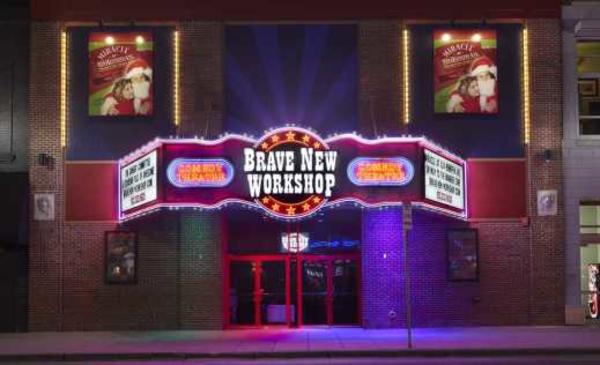 Since 1958, the cast members of Brave New Workshop have been entertaining Twin Cities' locals and visitors with their one-of-a-kind brand of satire and improv comedy. Entertainer Dudley Riggs, who was an aerialist with Ringling Bros. Barnum & Bailey Circus, founded Brave New Workshop after a near fatal circus fall. Come for the original scripted theatrical productions, stay for the Late Night Improv, a hilarious 45 to 60-minute performance using audience suggestions. Late Night Improv is free when you pay admission to the main stage show, or pay $5 for just the improv set. Brave New Workshop also offers improv classes.
824 Hennepin Ave., Minneapolis. 612-332-6620
10. Central Park Ice Skate Loop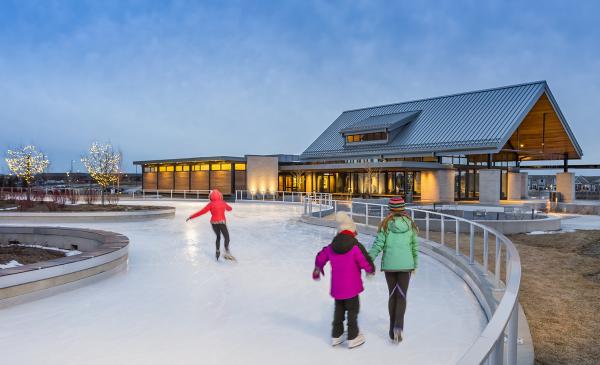 When the temperature gets colder, lace up your skates and visit the Central Park Ice Loop in Maple Grove. The refrigerated LED illuminated ice loop is one of the largest in the country, at 810 feet long and 20 feet wide. The loop winds through the park, offering a scenic skating experience. Enjoy a warm drink by the fireplace at the Phenow Pavillion or watch the Zamboni make figure eights on the ice. Skating on the loop is free, and ice skates are available to rent for $6. In September 2018, the grassy Great Lawn of Central Park will be the place to be for a special concert the City of Maple Grove plans to host. Until then, enjoy the illuminated Splash Pad, an extremely cool playground, basketball court and pickleball. 
12000 Central Park Way, Maple Grove. 763-494-6474
Bonus!
11. Snow Tubing at Elm Creek Park Reserve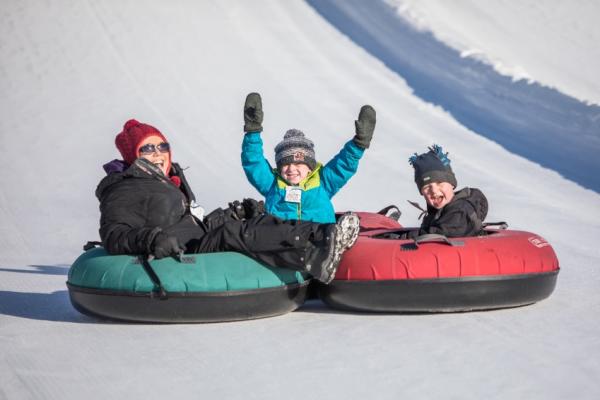 For a family friendly way to hit the slopes next winter, go snow tubing at the Winter Recreation Area in Elm Creek Park Reserve. Zoom down a ten-story high hill on a specially designed inner tube, and then ride the moving sidewalk uphill to do it again and again. Chutes of varying steepness mean you can tailor your trip to your adventure level. Afterward, warm up with a hot cocoa in the chalet. The Elm Creek Park Winter Recreation Area opens in the beginning of December and also offers cross-country skiing, downhill skiing and snowboarding. Until the snow begins to fly again, enjoy hundreds of miles of walking/running and biking paths, a man-made chlorinated pond and a large playground for families to spend their days. 
12400 James Deane Parkway, Maple Grove. 763-694-7894
Want information on the go? Visit part two of this post here, for an additional 10 suggestions.