Hospitality Rockstar Program
Recognizing exceptional employees at our partner hotels, restaurants, venues and attractions.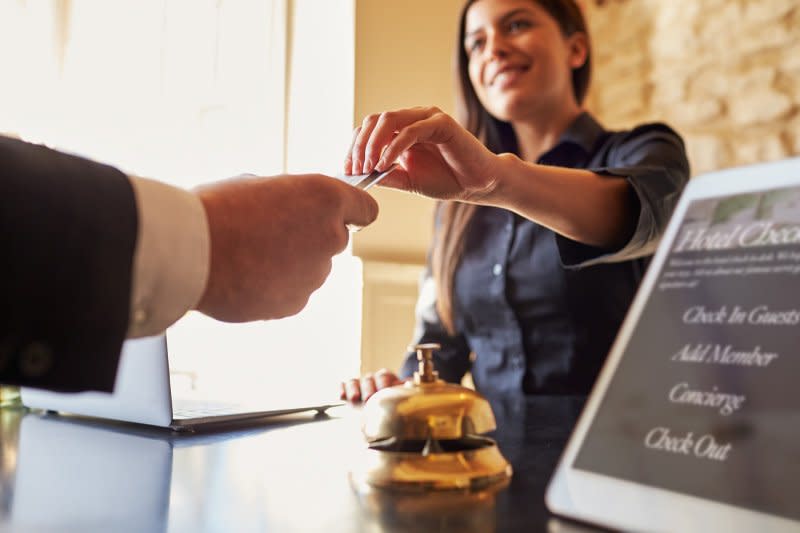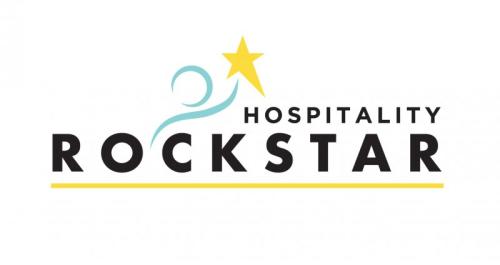 2021 Hospitality Rockstar of the Year: Bruce Lewis of Super 8 - Brooklyn Center
Minneapolis Northwest Tourism's Hospitality Rockstar Program
Minneapolis Northwest Tourism's Hospitality Rockstar program is designed to stimulate and reward exceptional customer service by front line employees working in the hospitality community.
Hospitality Rockstars can be nominated by guests, customers, and managers at Minneapolis Northwest businesses in Brooklyn Center, Brooklyn Park, and Maple Grove by filling out a nomination form below.
What is a Hospitality Rockstar?
A Hospitality Rockstar is a front-line employee or volunteer who displays stellar customer service and has gone above and beyond for their guests. These are the people representing our attractions, accommodations and restaurants who can 'make or break' the visitor experience in Minneapolis Northwest and are vital in ensuring that visitors come visit again.
This program recognizes those who can make a good visit great, and turn a stressful and tiring day of traveling into an energizing and unforgettable experience! If you received amazing service at one of our local businesses or hotels; or have an employee who goes the extra mile, nominate them!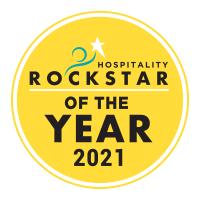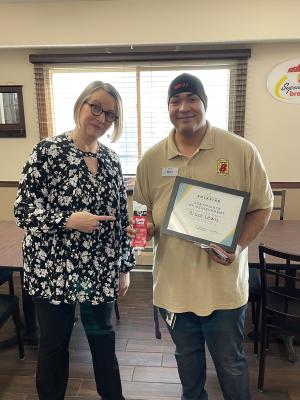 2021 Hospitality Rockstar of the Year: Bruce Lewis of Super 8 - Brooklyn Center.  Interim Executive Director Cyd Haynes presented Bruce with a certificate and a $500 Visa gift card. 
Hospitality Rockstar Recognition:
Hospitality Rockstars will be announced quarterly and celebrated at Minneapolis Northwest Lunch & More events. The Rockstar (and the business they work for) will be highlighted on social media and will be featured in the Minneapolis Northwest Meetings newsletter. Each quarterly winner will receive a $100 Visa gift card.
The Hospitality Rockstar of the Year will be honored in December of 2022. Minneapolis Northwest Board of Directors and staff will vote on a winner from the nominations received each quarter; Rockstar of the Year candidates are voted on from the pool of quarterly winners. The Rockstar of the year will receive a $500 Visa gift card.
The Hospitality Rockstar award is a wonderful way to recognize members of the hospitality industry in Minneapolis Northwest, and it can be a complimentary extension of your company's recognition program. We appreciate leaders who take the time to nominate exceptional associates. It's easy and it takes only 5 minutes to complete the online form below.
How to Nominate a Hospitality Rockstar:
Nominate a Hospitality Rockstar by filling out the form below. We also accept nominations via comment cards, online reviews and third-party review websites, such as Trip Advisor. Simply send the link with additional information on the candidate. Please send a photo of your candidate(s) on the job, if possible. Supporting documentation, if applicable, can also be sent via email.
For more information or to email a nomination, contact Mary Lower, mary@mplsnw.com.
Multiple nominees are encouraged! Please fill out a nomination form for each employee.