Everyone deserves a vacation, including your pooch, and Minneapolis Northwest is the perfect destination for your canine companion to wag its tail and enjoy all the dog-friendly adventures the area has to offer. You and your pup can enjoy award-winning food, shopping and entertainment, as well as the parks and recreation areas that make this region so popular with nature lovers. Minneapolis is 15th on Rover.com's list of the most dog-friendly cities, out of more than 14,000 cities across the country. Here are some of the most popular dog-friendly places and activities in the area.
Get Outside and Play
The Elm Creek Park Reserve Dog Park in Maple Grove was recently voted one of the top 10 dog parks in the country by USA Today. The reserve is home to an expansive off-leash area that's one of the largest in the Twin Cities. Your dog will love the nearly 30 acres of open fields and play areas as well as the park's large fenced-in forest. The park also has a separate enclosed area where smaller pups and older dogs can let loose without feeling overwhelmed by their bigger, more energetic canine companions.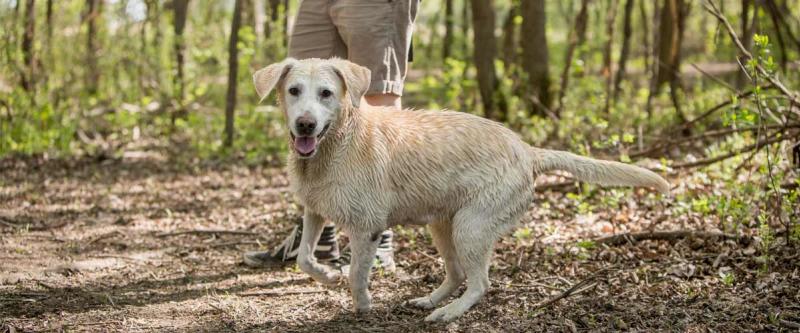 Other popular dog parks in the area include Brooklyn Park Environmental Nature Area, Fish Lake Regional Park and Brookdale Park. All these parks offer spectacular river or lake views and endless fun recreational opportunities with your furry friend!
If you and your dog want an aquatic adventure, don't miss the parks along the South Minneapolis Chain of Lakes. Take your pick from the beaches and boat rentals at Lake Harriet. Or head to the nearby Lake Calhoun. This is the largest of the Chain of Lakes and has three beaches for your pup to run and play plus plenty of places to let loose and enjoy a game of frisbee or fetch.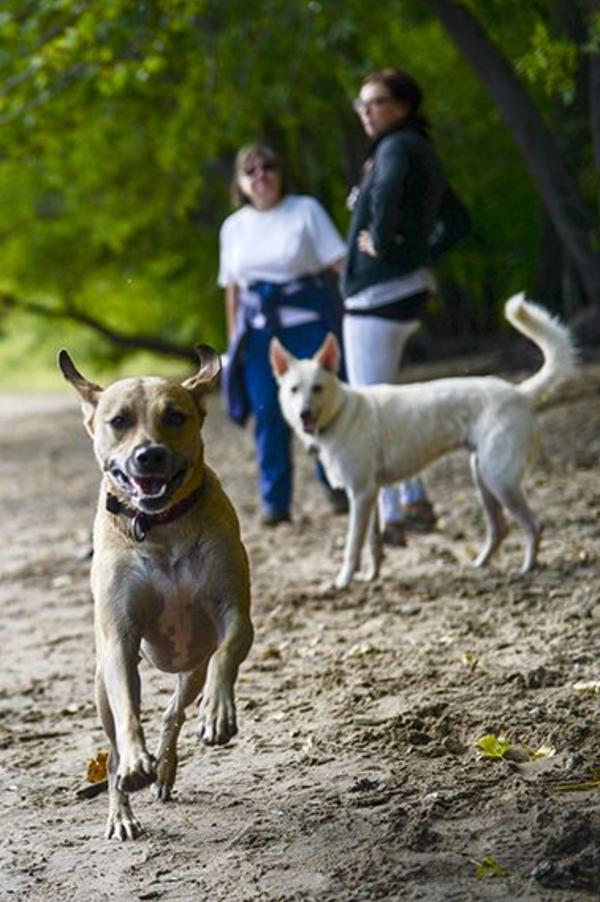 Minneapolis is also home to one the area's most celebrated sites, Minnehaha Falls. This striking, 53-foot waterfall was made famous by Henry Wadsworth Longfellow's 1855 poem, "The Song of Hiawatha." In addition to exploring the trails that wind around the pools and through the surrounding forest, your dog can also kick up its paws at the on-site off-leash dog park.
But perhaps Minneapolis Northwest's most well-known body of water is the Mississippi River. The West River Parkway follows the mighty river as it winds through downtown Minneapolis and the surrounding cities. As you travel the nearly 9-mile path, you and your pup will enjoy amazing views of the water and downtown skyline. Thirsty? There are numerous water fountains where you can refill your water bottle and portable dog bowl along the way.
Chow Time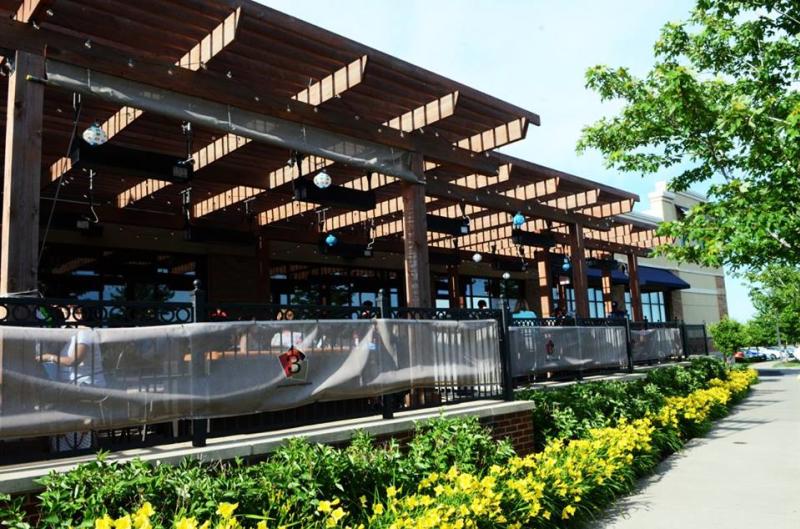 The beautiful patio at 3 Squares Restaurant on Arbor Lakes Parkway is the perfect place to bring your pooch as you enjoy an al fresco meal. During the day, the restaurant's large pergola provides a shady retreat where you can feast on banana waffles with praline sauce and roasted duck and grits while admiring the view of the water and the surrounding community. Come nightime the pergola comes alive with twinkling lights that add a little sparkle to your dinner.
Stanley's Northeast Bar Room in Minneapolis also goes above and beyond to welcome pets. Its tented "paw-tio" is a year-round dog-friendly destination where pups can enjoy a special menu of bone marrow soup and "muttloaf" as well as a few dog-friendly brews during the restaurant's "yappy hour." For dessert, check out the nearby Izzy's Ice Cream and treat your dog to "pupcream," a mix of peanut butter, banana and coconut milk. (To satisfy your sweet tooth, opt for the delicious handmade chocolate chip cookie dough ice cream.) Finally, don't miss Maple Grove's Nadia Cakes. As seen on the hit TLC show "Fabulous Cakes" and Food Network's "Cupcake Wars," Nadia Cakes makes its doggy cupcakes by hand.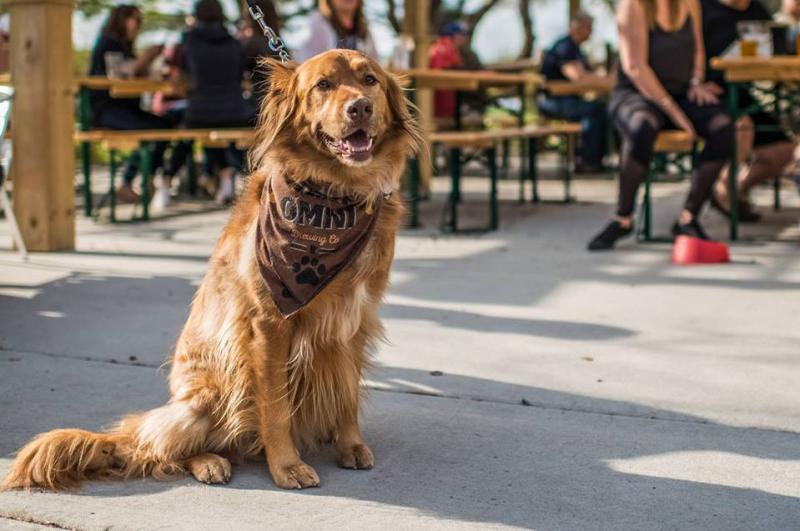 Minneapolis Northwest is also a popular destination for ale aficionados and their pups. Many of the breweries offer dog-friendly spaces where you can enjoy delicious craft beers and microbrews as well as live entertainment, yard games and snacks. Watch the sunset from the patio at Maple Grove's OMNI Brewing Co. Or belly up to the bar at Able Seedhouse and Brewery. Sociable Cider Werks is also a dog-friendly destination where you can enjoy bubbly apple ciders and food truck fare. There's no shortage of dog-friendly breweries in Minneapolis!
Explore the Area
Minneapolis Northwest is home to several communities and entertainment districts that feature everything you and your pup need to enjoy a day on the town. Start your outing with some pup-friendly pampering at Adogo Pet Hotel in Maple Grove. In addition to traditional grooming services, this doggy day spa and hotel also offers unique treatments like a Butter Balm Paw Treatment  and Pucker Up Teeth Brushing.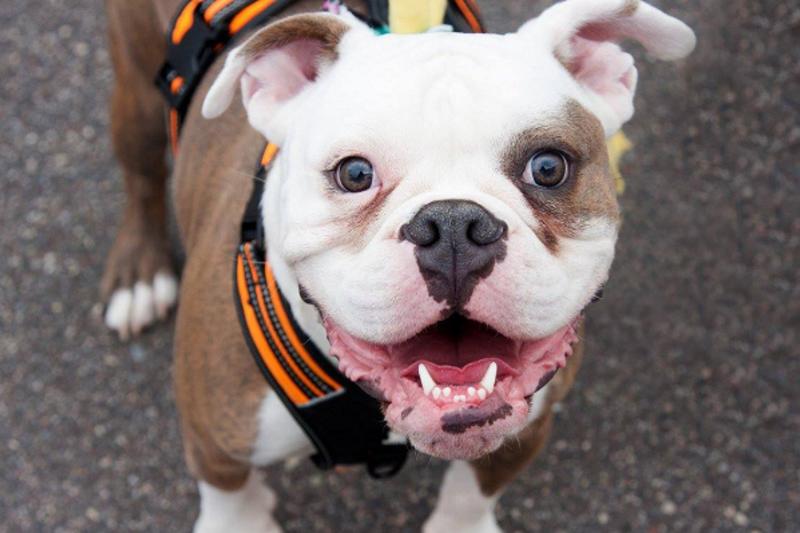 Every August, Saint Paul celebrates all things dog with its annual Paws on Grand festival, which includes costume contests, pet-portrait paintings and dog biscuit–decorating contests. Another can't-miss festival is Woof-a-Pawlooza at the Shoppes at Arbor Lakes. It benefits the Good Karma Animal Rescue of MN and features live music, raffles and a talent competition as well as an adoption area.
No matter what time of year you visit Minneapolis Northwest, you'll find plenty of pup-friendly lodging options in the Minneapolis Northwest area, including La Quinta in Brooklyn Park and Staybridge Suites and Residence Inn in Maple Grove. 
Share your adventures with your dog with us on Facebook, Twitter and Instagram with the hashtag #WeLoveMNW.