Everyone deserves a vacation, including your pooch! Minneapolis Northwest is the perfect destination for your canine companion to wag its tail and enjoy all the dog-friendly adventures the area has to offer. You and your pup can frolic outside, enjoy delicious food, relax on a patio, listen to live music, and take advantage of the park and recreation areas that make this region so popular with nature lovers. Here are some of the most popular dog-friendly places and activities in the area.
Outdoor Fun

Before heading to dog-friendly patio, give your dog a good workout at one of the many park and rec areas in Minneapolis Northwest. The Elm Creek Park Reserve dog park in Maple Grove was recently voted one of the top 10 dog parks in the country by USA Today. The reserve is home to an expansive off-leash area that's one of the largest in the Twin Cities. Your dog will love the nearly 30 acres of open fields and play areas, as well as the park's large fenced-in forest. The park has a separate enclosed area where smaller pups and older dogs can let loose without feeling overwhelmed by their bigger or more energetic canine companions. A daily pass to the dog park is $6 and an annual pass is $45. 
Other popular dog parks in the area include the Brooklyn Park Environmental Nature Area, Fish Lake Regional Park and Brookdale Park. All these parks offer spectacular river or lake views and plenty of space to run around, play fetch and test out the water with your furry friend. Go for a hike or a run, explore the shoreline, take a cat nap under a shady tree.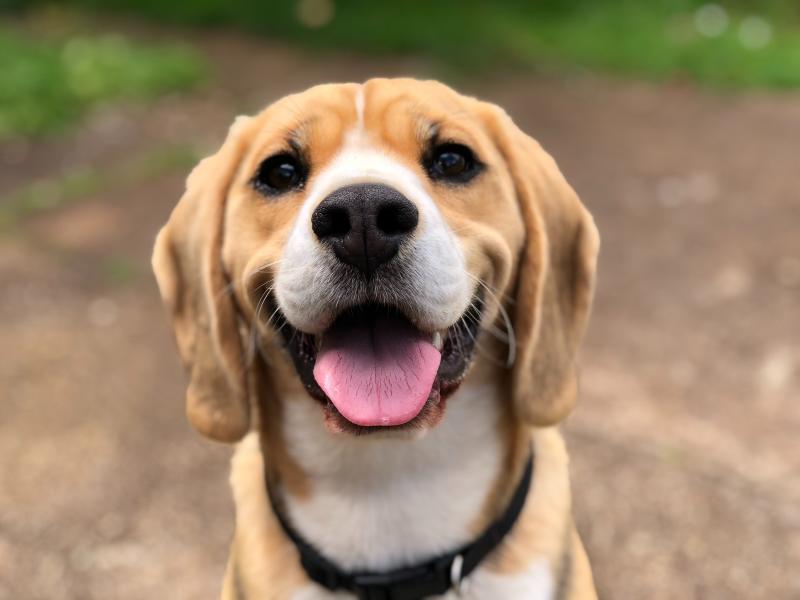 If you and your dog want an aquatic adventure, don't miss the parks along the South Minneapolis Chain of Lakes. Take your pick from the beaches and boat rentals at Lake Harriet. Or head to the nearby Bde Maka Ska. This is the largest of the Chain of Lakes and has three beaches for your pup to run and play plus plenty of places to let loose and enjoy a game of frisbee or fetch.
Minneapolis is also home to one the area's most celebrated sites, Minnehaha Falls. The striking, 53-foot waterfall was made famous by Henry Wadsworth Longfellow's 1855 poem, "The Song of Hiawatha." In addition to exploring the trails that wind around the pools and through the surrounding forest, your dog can also kick up its paws at the on-site off-leash dog park.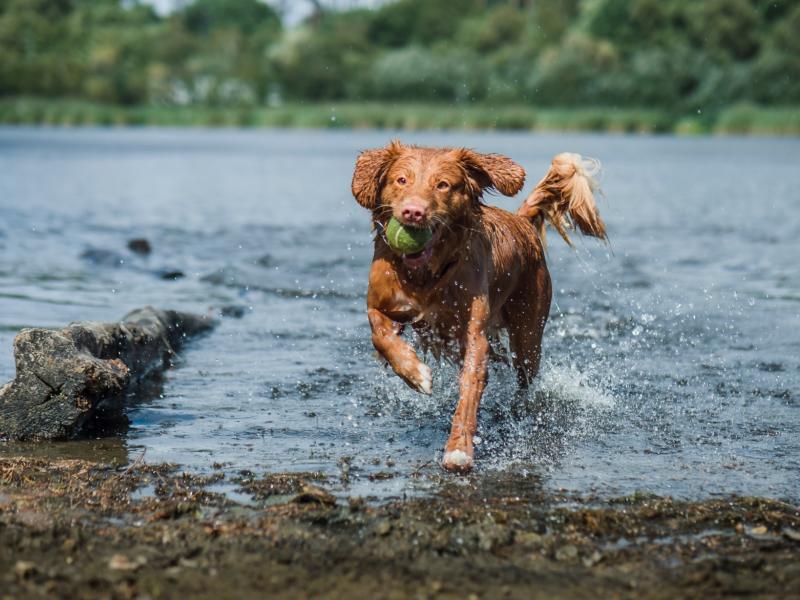 But perhaps Minneapolis Northwest's most well-known body of water is the Mississippi River. Mississippi Gateway Regional Park has 4.6 miles of dog trails to explore. Walk the one-mile paved trail or the turf trails. Each offer a peaceful walk that makes its way to the banks of the river. For some even better river views, take your dog across the 12-foot-wide observation walkway on top of the dam, and enjoy the scenery and roar of the falls. 
For a downtown vibe, the West River Parkway follows the mighty river as it winds through Minneapolis and the surrounding cities. As you travel the nearly 9-mile path, you and your pup will both get amazing views of the water and downtown skyline. Thirsty? There are numerous water fountains where you can refill your water bottle and portable dog bowl along the way.
Chow Time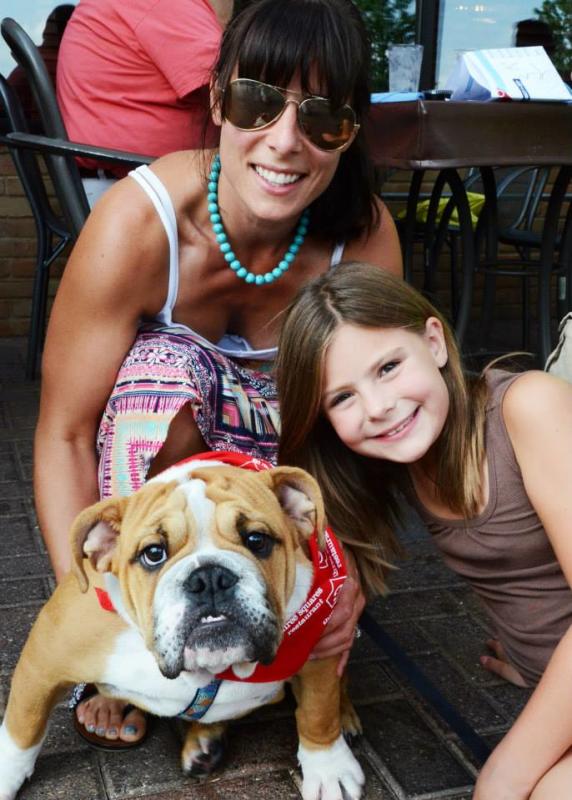 Now that you've worked up an appetite, it's chow time! The beautiful patio at 3 Squares Restaurant on Arbor Lakes Parkway is the perfect place to bring your pooch as you enjoy outdoor dining. During the day, the restaurant's large pergola provides a shady retreat where you can feast on banana waffles with praline sauce or the Nashville Chicken Sandwich while admiring the view of the water and the surrounding community. Come nighttime, the pergola comes alive with twinkling lights that add a little sparkle to your dinner. The restaurant provides your pup with fresh water and lots of pets. 3 Squares hosts several Yappy Hours throughout the summer in partnership with Sidewalk Dog that feature food and drink specials, freebies from Sidewalk Dog, and proceeds that go to a local animal rescue.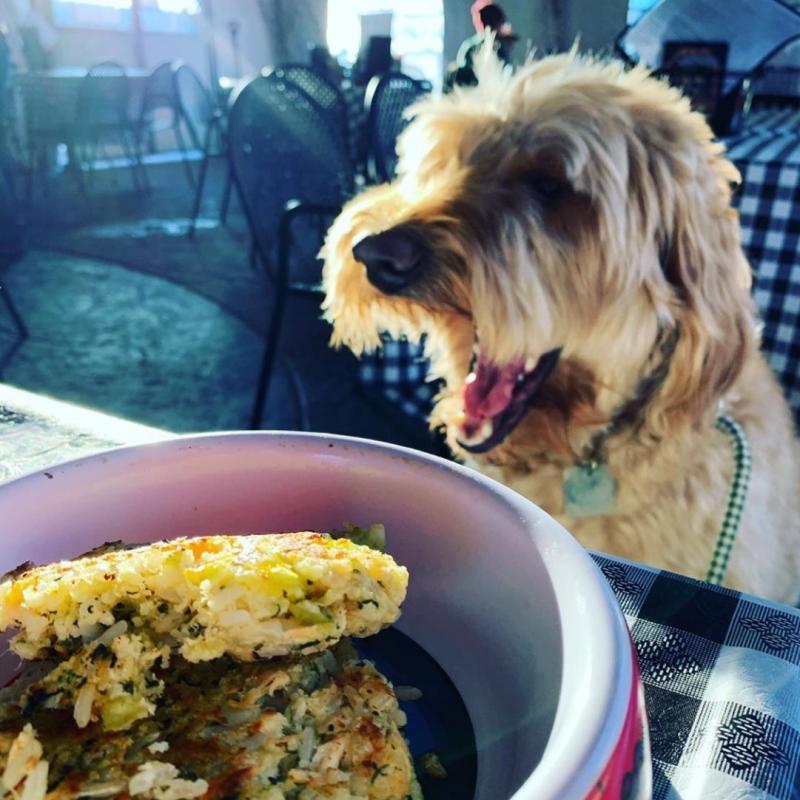 Stanley's Northeast Bar Room in Minneapolis goes above and beyond to welcome pets. Its paw-tio is a year-round dog-friendly destination where pups can enjoy a 3-course doggy menu with entrees like bone marrow soup, turkey "muttloaf," a pup burger and salmon cakes. Dessert includes "pupcream" with bananas and peanut butter, topped with fresh whipped cream and a pup cookie. Yappy Hour is daily from 3 - 6 p.m., which includes a $1 off all entrees. Pups receive fresh water and a complimentary peanut butter woofer!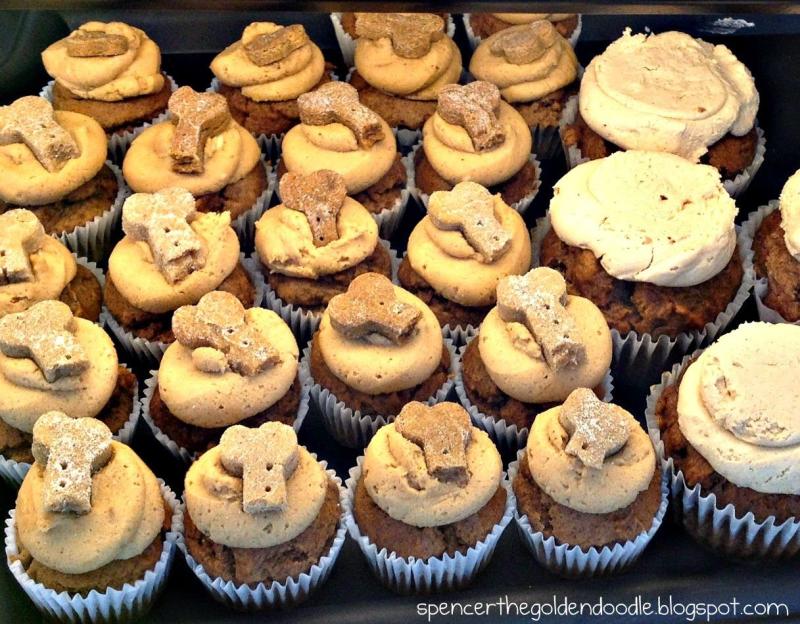 Finally, don't miss Maple Grove's Nadia Cakes. As seen on the hit TLC show "Fabulous Cakes" and Food Network's "Cupcake Wars," Nadia Cakes makes its doggy cupcakes by hand. Pick up a couple pupcakes and a few regular cupcakes for yourself (like salted caramel, red velvet, or cookie dough!).
Explore the Area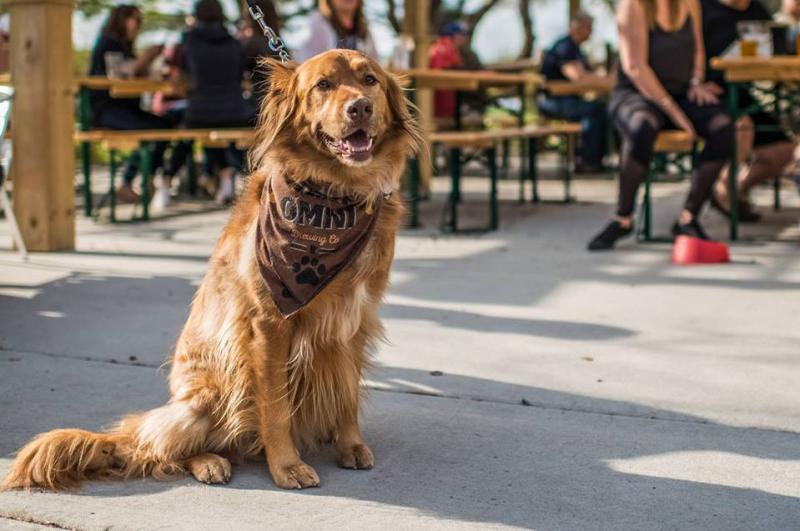 Minneapolis Northwest is an ideal destination for ale aficionados and their pups. Many of the breweries offer dog-friendly spaces where you can enjoy craft beers and microbrews as well as live entertainment, yard games and snacks. Watch the sunset from the patio at Maple Grove's OMNI Brewing Co. while playing bean bags or listening to live music. Do some downward dog with your dog on Sunday mornings at OMNI, and check out its Tacos and Tunes music series on Tuesday nights. Sociable Cider Werks is a fun dog-friendly destination where you can enjoy bubbly apple ciders and food truck fare. There's no shortage of dog-friendly breweries in Minneapolis!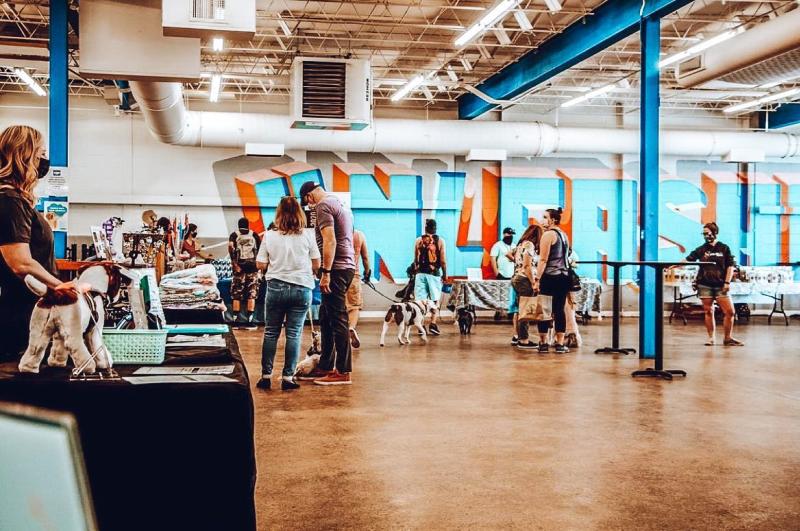 Unleashed Hounds & Hops is the first combination indoor/outdoor off-leash dog park, tap house, and eatery in the Twin Cities! It operates under the motto: "Nothing brings people together better than good food, cold beer and your best friend." Canine companions get to run around, sniff each other and play, while owners watch over with a beer in hand. Enjoy a food meu with sandwiches, mini-corn dogs, and other shareables, too. Walk-ins are welcome at Unleashed as capacity allows, or you can make a reservation online. On Saturdays throughout the summer, stop by for the Mpls Pet Market, which features local pup vendors. Make a pawsome weekend of it!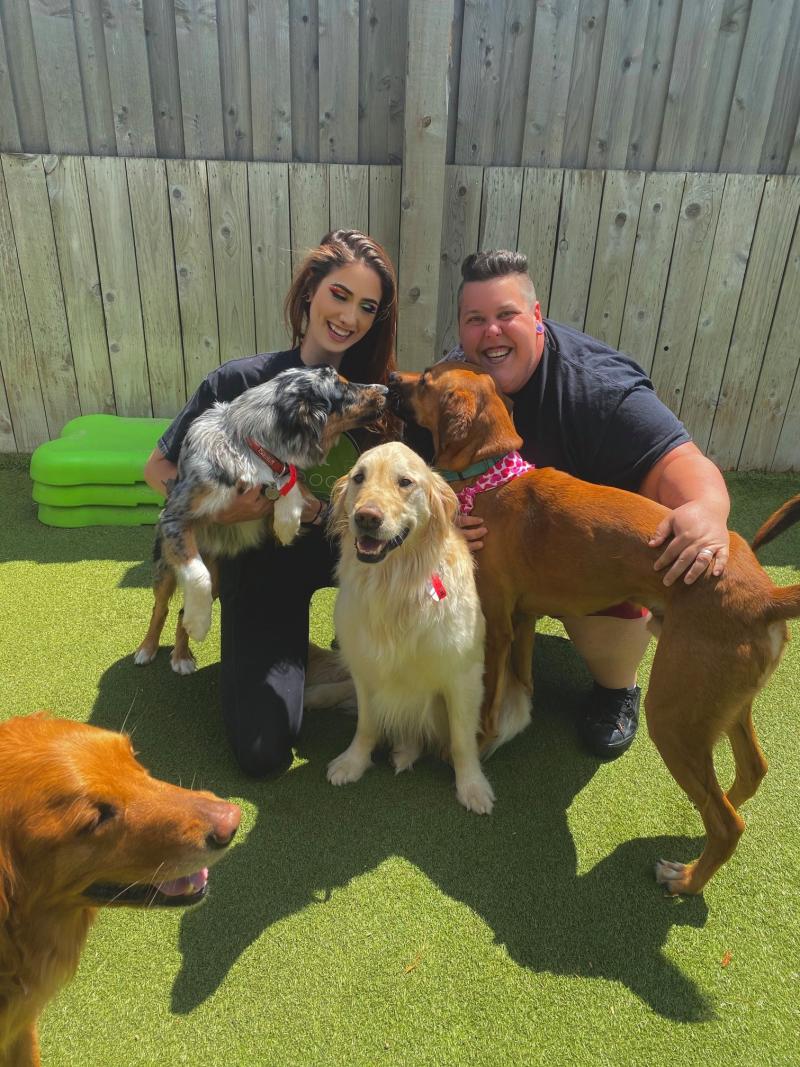 Minneapolis Northwest has everything you and your pup need to enjoy a day on the town. After visiting Unleashed, keep your outing going with some pup-friendly pampering at Adogo Pet Hotel. In addition to traditional grooming services, this doggy day spa and hotel also offers unique treatments like a Butter Balm Paw Treatment  and Pucker Up Teeth Brushing.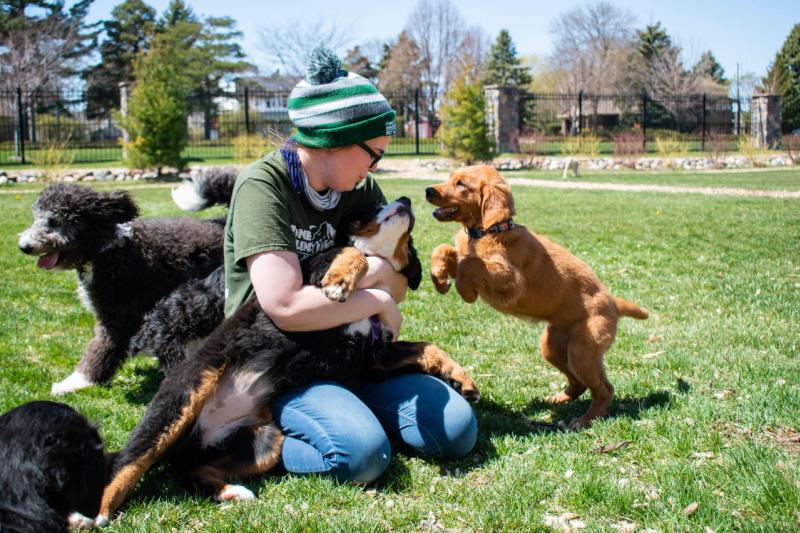 Stone Mountain Pet Lodge in Brooklyn Park makes a fun getaway destination for beloved dogs. In addition to lodging and doggy day care, they offer grooming services, dog treats, and obedience training.
No matter what time of year you visit Minneapolis Northwest, you'll find plenty of pup-friendly lodging options in the Minneapolis Northwest area, including La Quinta in Brooklyn Park and Staybridge Suites and Residence Inn in Maple Grove. Check out all of our pet-friendly hotels!
Share your adventures with your dog with us on Facebook, Twitter and Instagram with the hashtag #WeLoveMNW.