Whether you want to take in the brand-new Allianz field up close or soak up the sunshine during a Twins game at Target Field, there are plenty of ways to enjoy the summer sports season in the Twin Cities. See what's coming up on the schedule. There are lots of hot tickets in town with restrictions being lifted and capacity limits increasing, so start planning now!
Twins Baseball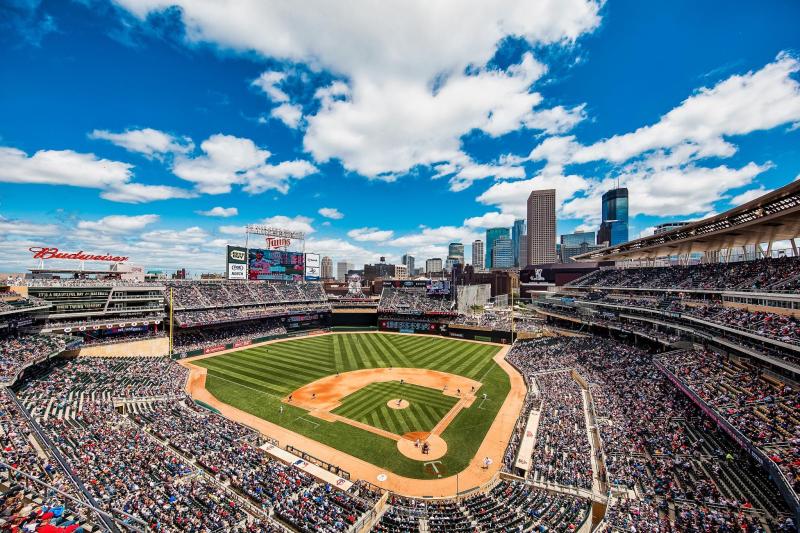 Photo Credit: Minnesota Twins
Summer is synonymous with America's national pastime, baseball. Watch the Twins play at Target Field in Minneapolis, consistently rated one of the best ballparks in the country. Starting the 2021 season, Target Field safely and successfully allowed 10,000 fans, and with restrictions being lifted at the start of summer, even more fans will be able to catch a great under the lights or under the sun. Target Field expects to be at full capacity by July 5!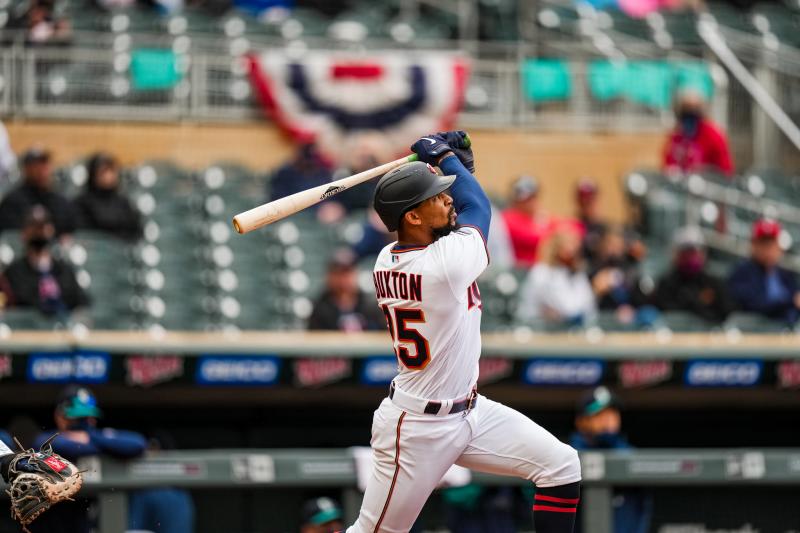 Before you get to the ball park, download the MLB Ballpark app, which allows you the convenience of ordering food from your seats. Browse menus on your smartphone, place your order, and easily pick your food up at the designated pick-up lines. While some of the specialty vendors typically seen at Target Field will be on hold for a while, it's the simple things we're celebrating this year. And there's nothing like having a hot dog or brat while watching the Twins.
St. Paul Saints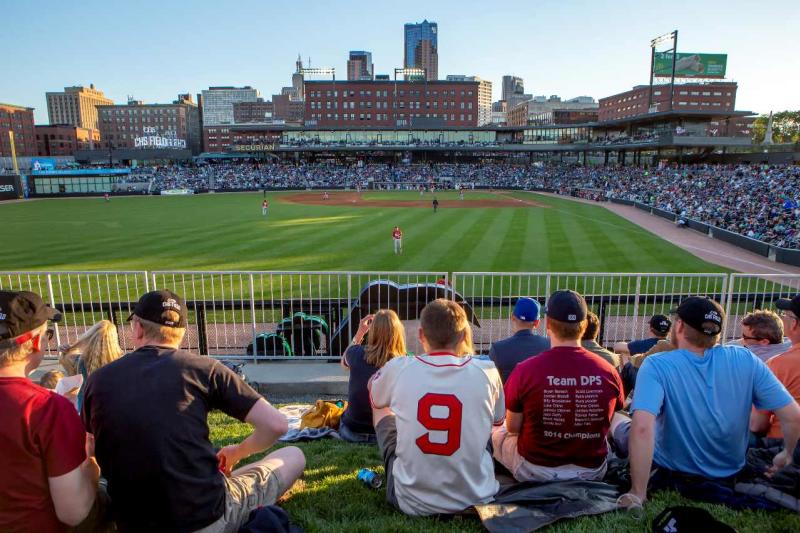 Photo Credit: St. Paul Saints
For a unique baseball experience, it doesn't get much more riotous than the St. Paul Saints at CHS Field! 2021 is the first year the Saints are the new official Triple-A affiliate of the Minnesota Twins. What does that mean? It means you can see future Major League Baseball stars in action now. Catch a game at CHS Field and take the green line light rail over to Target Field, just 11 miles away. The Saints are especially dedicated to keeping a smile on your face. They employ "ushertainers," designated fun-makers whose sole duty is to engage and entertain. After all, baseball is a game and games should be fun! The Saints are currently allowing 3,000 fans per game and will be adding more tickets in June. 
Lynx Basketball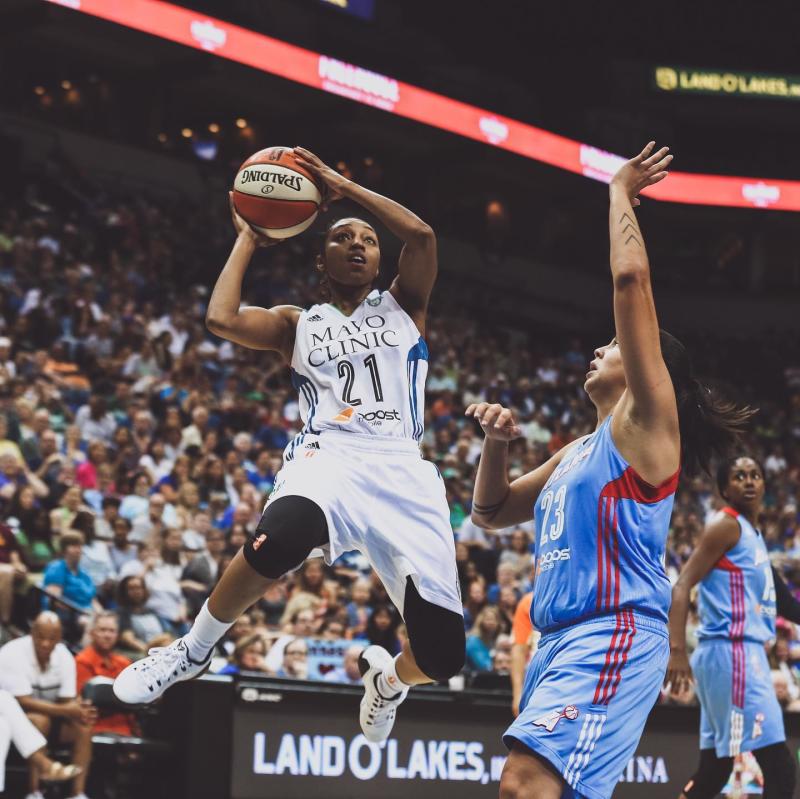 Photo Credit: Minnesota Lynx
Minnesota's winningest sports franchise revs up again with the Minnesota Lynx. The season and home opener in May kick off an exciting season ahead at the Target Center with its new court, seats, scoreboard, and revamped concourses and concessions. And it's no surprise that the four-time Championship-winning Minnesota Lynx are always one of the most dominant teams in the game with their lineup of MPVs, Olympians, and All-Stars. The Lynx pride themselves on providing a family friendly game-time experience that is second to none in the WNBA, and their games make a great group outing for fans of all ages.
Minnesota United FC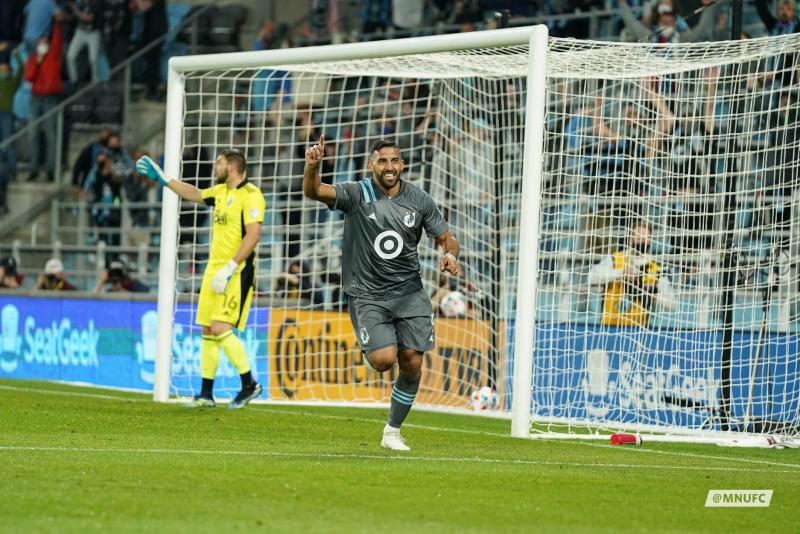 Photo Credit: Minnesota United FC
Scarves up! A new stadium brings a new level of excitement to any franchise, and you won't want to miss the Minnesota United FC play at Allianz Field in Saint Paul. The state-of-the-art soccer-specific stadium features incredible views with no seat more than 100 feet from the field. You'll find apparel options at the Black & Blue Team Store and a great selection of beers on tap at the custom Brew Hall. Covering 4,100 square-feet and featuring a 60-foot bar plus garage doors that open to serve fans on the concourse, the Brew Hall is sure to become a destination for soccer fans on both gamedays and non-gamedays. Their craft brew platform highlights Minnesota's fantastic brews like Surly, Summit, and Lupulin.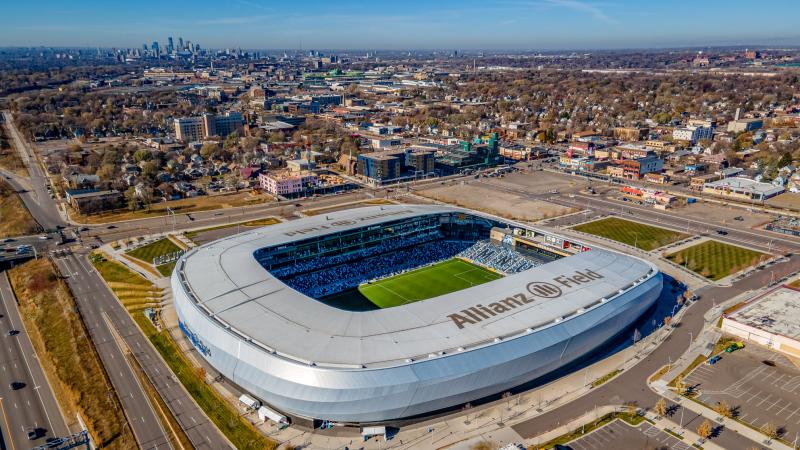 Photo Credit: Allianz Field
Throughout the season, the Loons expect the capacity at games to fluctuate as state and local health and safety protocols evolve. For now, they are releasing a limited number of games at a time in packages, followed by the sale of available single games. Allianz Field is one of three current MLS safe-standing sections, featuring a 2,920-seat, pyramid-shaped supporters' section. The stadium skin lights up in various colors and patterns, creating a fun spectacle both in and outside the stadium. The entirety of Allianz Field is focused on delivering an exceptional gameday experience expressly created for the fan base. 
Lodging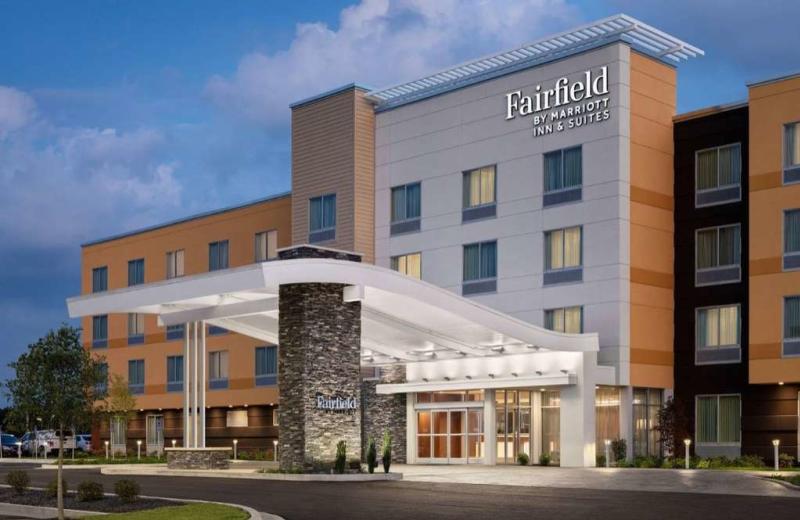 If you're visiting from out of town for a sporting event in the Twin Cities, Minneapolis Northwest is the perfect place to make your home base. Whether you arrive by car or plane, we have 24 affordable hotel options guaranteed to keep you close to the action.
Share your stadium adventures with us on Facebook, Twitter and Instagram with the hashtag #WeLoveMNW.