Summer is a wonderful time of year, with long beautiful days and relaxing nights! There are plenty of ways to enjoy these endless summer days, including the longest day of the year — the Summer Solstice (June 20) — in Minneapolis Northwest. Whether you enjoy outdoor concerts, theatrical performances or a walk through the park, there's something for you to check out during the summer months.
Free Outdoor Activities
Elm Creek Park Reserve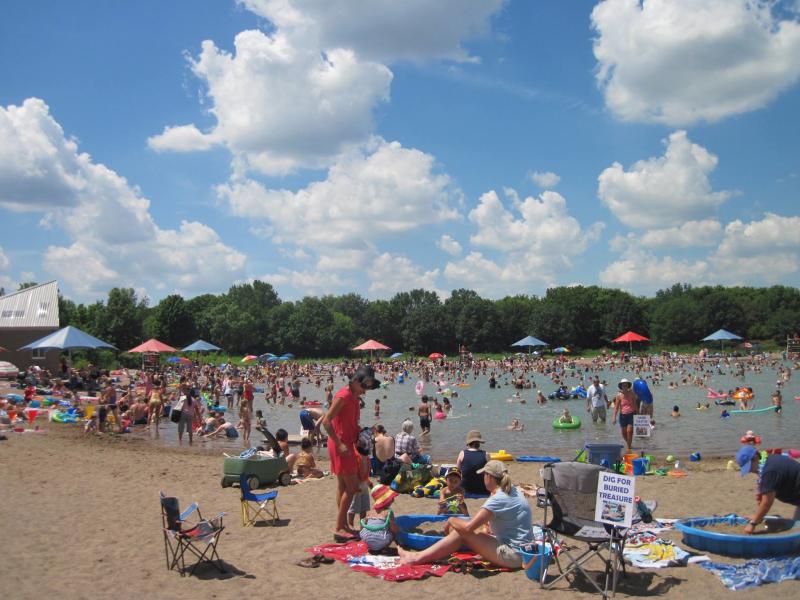 With more than 20 miles of trails, the largest park in the Three Rivers Park District — Elm Creek Park Reserve — is a paradise for nature lovers. Bike or hike the beautiful trails and watch for wildlife, then cool off with a dip in the swimming pond (for a small entry fee)! This man-made pond has filtered and chlorinated water, a sand beach, changing shelter and concessions. Check out the floating boardwalk at Eastman Nature Center and enjoy a variety of nature activities. Plus, this is also where you can find cell phone audio stops, trail guide sheets, exploration kits and more things to do at the reserve.
Sounds of Summer Concert Series
Head to Town Green for its annual Sounds of Summer concert series, starting June 28. Pack a cooler and grab your friends because this free series runs every Monday and Wednesday nights throughout June, July, and August. August. There are so many great bands to see this year representing all kinds of music. Enjoy music from Jazz on the Prairie, Salsa del Soul, Riverside Swing Band, Mick Sterling, Dirty Shorts Band, Surf Cats, Miss Myra and the Moonshiners, and many more. Don't miss Hard Days Night — a Beatles tribute band!
Entertainment in the Park
From free concerts to movies at dusk, Brooklyn Center's Entertainment in the Park series is sure to be a big hit. Enjoy live music every Tuesday at Centennial Civic & Veterans Memorial Amphitheater, including music from The Castaways, Socaholix, and Kuyaki Peru. There are even open mics nights scheduled for July 15 and 29.
Festivals! Festivals! Festivals!
Chalkfest at Arbor Lakes
June 8-9
For two days only, talented artists from around the world will be pouring into Minneapolis Northwest to transform Main Street at Arbor Lakes into one of the largest street art festivals in the Midwest — Chalkfest at Arbor Lakes! Grab your family and friends and join the fun! Visit on Saturday to watch 50 international artists begin their artistic process and come back Sunday to enjoy their finished masterpieces. From gigantic chalk murals to 3-D pieces, this free festival brings in artists and chalk art lovers from throughout the world.
Main Street & Elm Creek Boulevard, Maple Grove
Tater Daze
June 13-15
Started in 1964, Tater Daze is one festival visitors look forward to. Embracing the city's past as a potato-growing center, Tater Daze is a celebration for everyone in the community, with free events like bingo, a petting zoo and even a parade, all of which make for one spud-tastic weekend. Feeling the need for speed, test your legs at the Spud Run!
Nothing says summer like watching a fun movie! You can catch Sing for free on Family Movie Night at the Community Activity Center. Get there early to grab a good seat before the show starts at 8 p.m. This will be your new favorite way to watch a movie with the family.
5600 85th Avenue North, Brooklyn Park
Brooklyn Center Days
June 20-22
This year, take part in the 37th annual Earle Brown Days, which happen to kick off right before the summer solstice (June 21). The festival starts on Thursday night with the Earle Brown Days parade, which features more than 70 parade participants. The parade starts at 59th and Dupont and ends at 69th and Dupont.
Friday means the annual Golf Festival at Centerbrook Golf Course, with the Red, White & Brew event following right after from 6 - 9 p.m., right on the golf course.
Saturday's events include the Run, Jump or Fly 5K and Kids 1K Fun Run at West Palmer Lake Park and the Family Festival at Centennial Park from 5 to 10 p.m.
Maple Grove Days
July 10-14
Marking its 31st year, the annual Maple Grove Days events are quite the spectacle. This five-day event includes everything from fireworks to an art fair, kiddie games, a fishing clinic, outdoor yoga, Zumba and a medallion hunt. You especially don't want to miss the Silent Auction for the chance to bid on hotel stays, restaurant certificates, salon packages and more, all to support a good cause. You'll need the long summer days to ensure you have enough time to do all the Maple Grove Days activities!
Maple Grove Community Center, 12951 Weaver Lake Road, Maple Grove
The Best Places to Grab a Delicious Treat and Cool Off
Wagner's Drive-In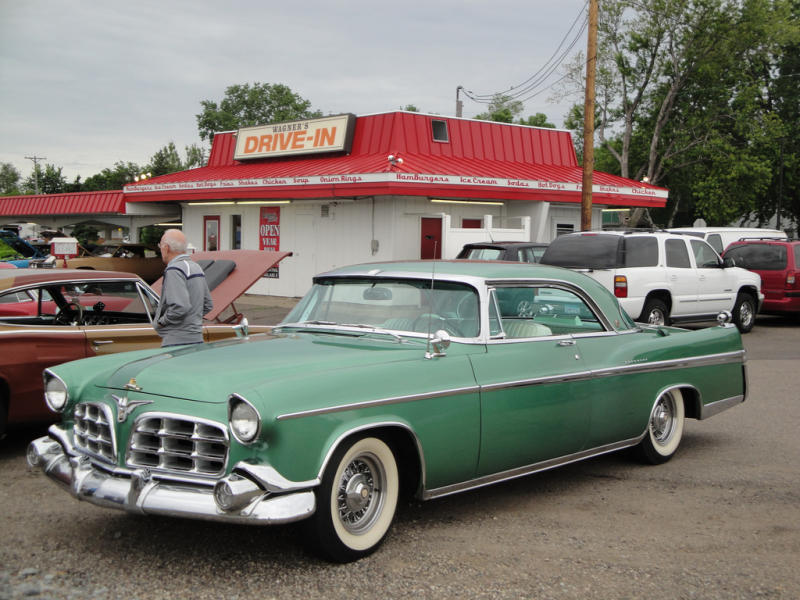 Wagner's Drive-In is the perfect summer spot for a bite. What else screams summer nostalgia more than pulling up to a family owned joint and eating in your car? The answer is nothing. Everything is made from scratch, including its fried chicken, burgers (make it a combo!) and soups. Wash it all down with a root beer malt.
7000 West Broadway Avenue, Brooklyn Park
When the days heat up, cool down with a scoop or two (or three!) from any one of these popular spots. Yogurt Lab's frozen yogurt selection includes 16 flavors "on tap," and plenty of toppings from its do-it-yourself topping bar. Cold Stone Creamery's fun take on ice cream means you get to put whatever you want in it and see your creation made right in front of you. Plus, they have gluten-free cakes and cupcakes. (Tip: Print their coupon before you go!)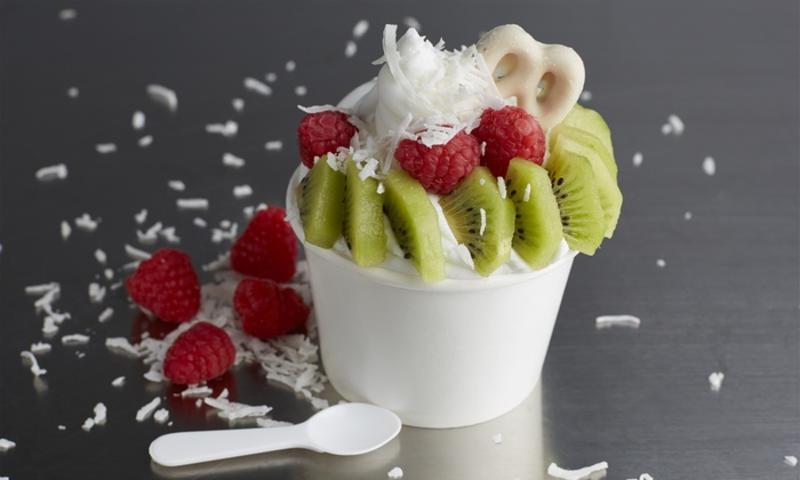 For a more hometown feel, visit Two Scoops in Anoka to try the Tornado challenge. This 20-scoop challenge has a scoop of every flavor available, all topped with hot fudge (or another topping of your choice), whipped cream and a cherry on top, naturally.
If you have a taste for something truly unique, satisfy that sugar craving at delicious options around town, including Tii Cup in Maple Grove for bubble tea, coffee and shaved snow. Or try Nadia Cakes in Maple Grove for cupcakes of all kind, such as cheesecake cupcakes, gluten-free cupcakes and doggy cupcakes. You might have even seen them on TLC's "Fabulous Cakes"!
More Fun Things to Do Around Minneapolis Northwest
Central Park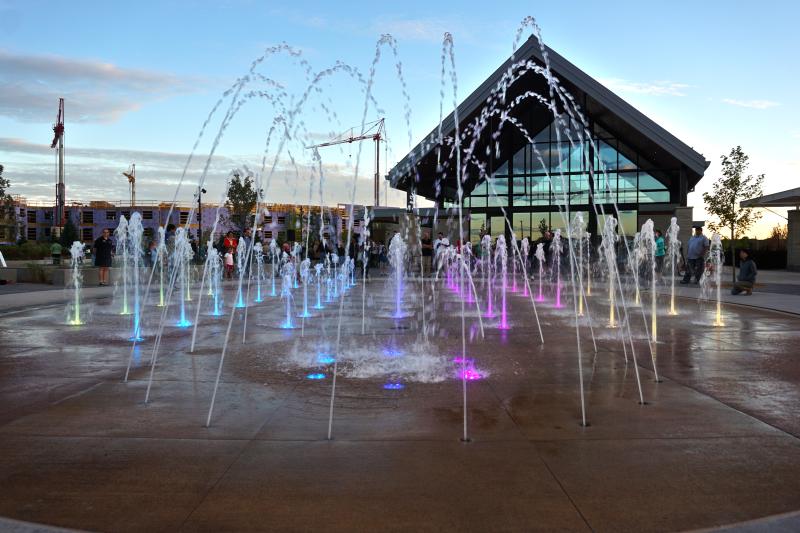 With the LED illuminated splash pad, the gardens, the pickleball courts and playground, there are plenty of things to do in Maple Grove's Central Park. This beautiful urban park is the perfect place to spend countless hours with the family on a longer summer day.
12000 Central Park Way, Maple Grove
Mississippi Gateway Regional Park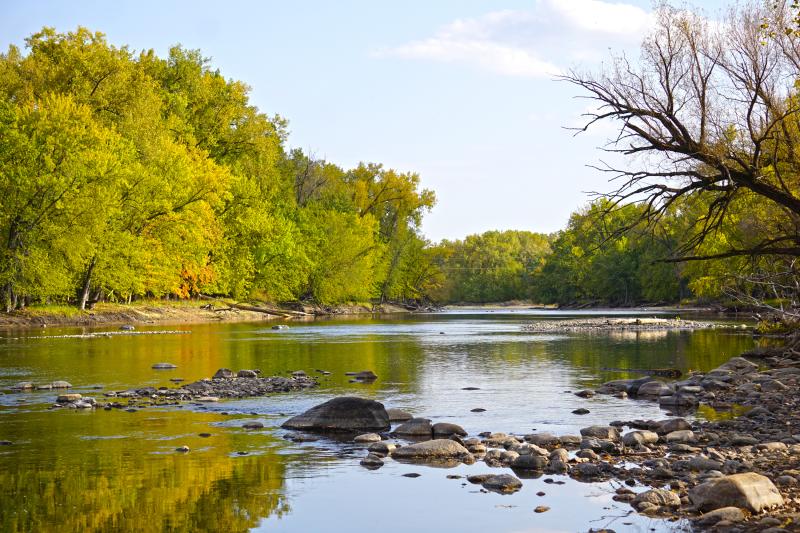 Hike, bike, run, walk and explore Coon Rapids Dam Regional Park. With 160 acres (and access to other trails throughout the Twin Cities), access to the Mississippi River (complete with two miles of trails along the banks of the river) and a 12-foot-wide observation walkway on top of the dam, getting lost in the beauty of the park is half the fun. Plus, you never know when you might spot one of the minks, beavers, hawks, ospreys or river otters that call this area home.
10360 West River Road, Brooklyn Park
The Shoppes at Arbor Lakes
There's no better excuse to escape the heat than with some retail therapy. The Shoppes at Arbor Lakes has more than just great stores for shopping. There are also plenty of restaurants (with patios!) to dine at. Local favorites include Redstone American Grill, and Punch Pizza.
12459 Elm Creek Boulevard North, Maple Grove
Great Patios for Summer Dining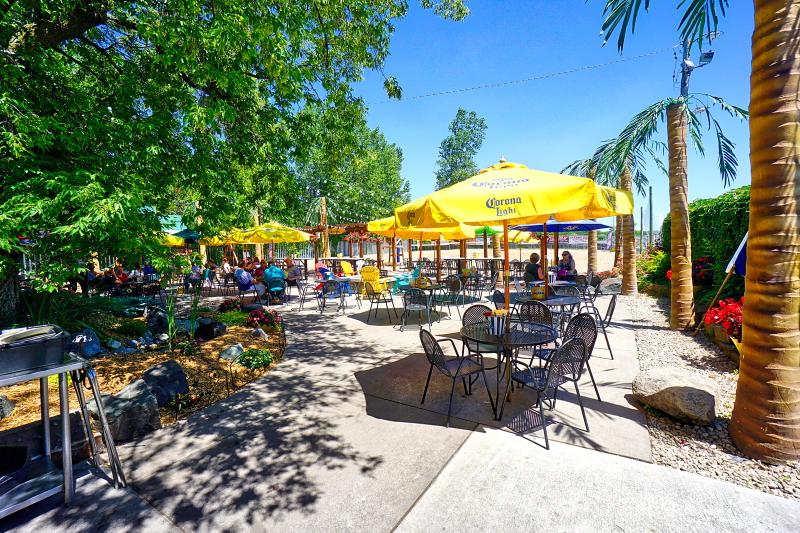 There's something about dining outside in the summer that warms the soul. For some of Minneapolis Northwest's best spots with patios, check out places such as Lookout Bar & Grill in Maple Grove—its patio is one of the biggest in town and is equipped with a volleyball area, a fire pit and a children's play area. The Brooklyn Restaurant, located at Edinburgh USA Golf Course, is another great spot; a comfortable, clubby American bistro that includes outdoor dining, lounge seating with fire pits, and magnificent golf course views.
3 Squares is a great spot, especially if you're a fan of savory food. Maple Tavern in Maple Grove is more than a traditional bar and grill. It has a great patio, and more importantly, an exceptional build-your-own Bloody Mary bar. Last but not least, The Highlander, located at Rush Creek Golf Course, is a romantic spot complete with a stone fireplace and gorgeous views of the golf course.
Breweries Worth Checking Out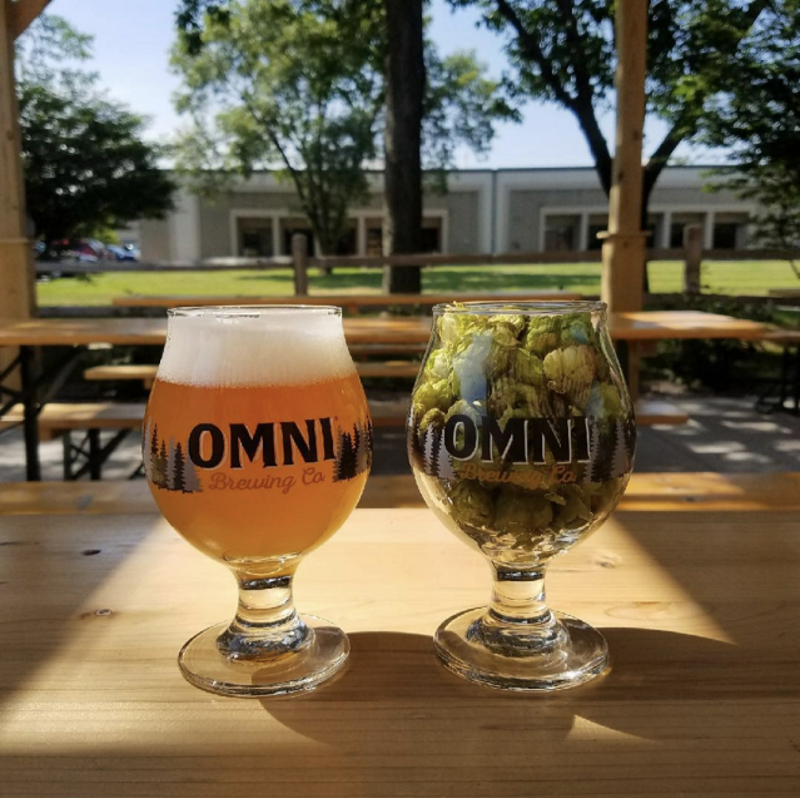 OMNI Brewing Co. has an inviting taproom and great selection of craft beers.  Check out its calendar for fun events like Yoga in the Taproom, Cribbage Sundays, Taproom Trivia and more. Blue Wolf Brewing Company was one of the first breweries to open in Brooklyn Park and focuses on German-style beers. Besides its flagship brews, the brewery also offers rotating taps with various styles and seasonal varieties. Wicked Wort Brewing Company is another fun brewery to check out. This family owned spot even has a dog-friendly patio, live music and a cool history; it's taken over the old TCF Bank, which was built back in 1967.
Play a Few Rounds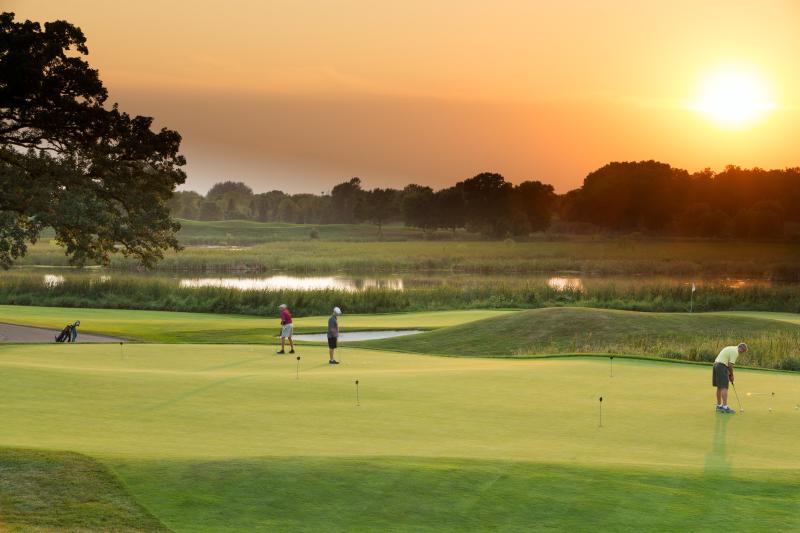 As the saying goes, a bad day on the course is better than a good day in the office! And you'll certainly never have a bad day when you're at one of Minneapolis Northwest's championship golf courses. Check out Rush Creek Golf Club for 18 or a quick 9 holes or Edinburgh USA, one of the top public championship golf courses in the country, for its famously tricky 17th hole.
For a different type of golf, head to Brookland Golf Park in Brooklyn Park for FootGolf, FlingGolf, and even night golf. Or check out Lilli Putt in Coon Rapids for mini golf, go-karts, and bumper boats. Make it a family outing and see who the best all-around player in your family is.
With plenty of things to look forward to, the summer solstice will be here before you know it. Share your solstice experience with us on Facebook, Twitter and Instagram with the hashtag #WeLoveMNW.