Birds chirping, snow melting, trees budding – spring has truly arrived! And with it comes lots of opportunities to enjoy the Minneapolis Northwest area. I'm Regina, Marketing Manager with Minneapolis Northwest Tourism, and I'm eager to share with you some of my favorite things to do in the area this spring.
Prepping for Summer
Spring is a refreshing season and I always find it the best time for a bit of a makeover as we Minnesotans usher in a season of shorts and skirts. Minneapolis Northwest has a plethora of salons and spas to help freshen up your look, and my favorite salon is Etica Salon in Maple Grove. The stylists are true experts and they even offer a hair (or makeup) Boot Camp. This allows me to bring in my own hair tools and the stylist walks me through how to keep my look going at home, which is the real challenge after getting a great cut and style.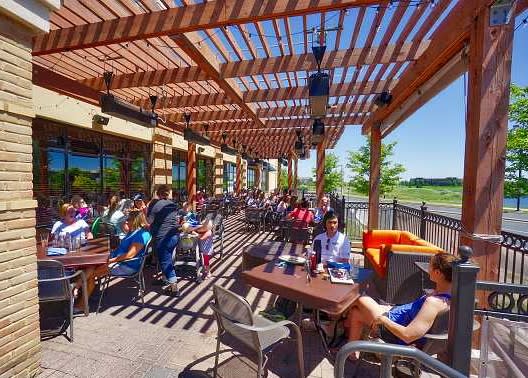 The absolute best part of spring is finally ditching my clunky winter boots for all manner of sandals. That means it's time to pretty-up my toes, and for that I turn to Ta's Salon in Maple Grove, which not only provides excellent mani/pedi services, but tanning services as well. After some pampering I head to 50's Grill in Brooklyn Center – one of my all-time favorite eateries. The throwback atmosphere is whimsical, and the restaurant serves the best malts and shakes in town. Nothing beats a cool, sweet strawberry malt from 50's Grill (and a hamburger and fries, too) on a nice spring afternoon!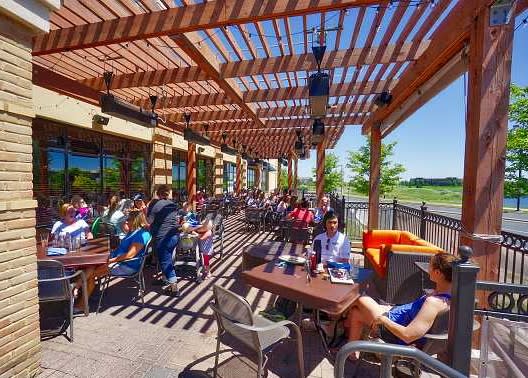 Malts aside, my palate changes in the spring and I crave fresh produce more than ever. Thankfully there's the Maple Grove Farmers Market to the rescue. From November through May the market is indoors at the Maple Grove Community Center, and from June through October the market heads outdoors and is filled with berries, veggies, jams and flowers reflecting every color of the rainbow. The warm, community feeling at the market is contagious with the vendors and shoppers in high spirits and eager to exchange smiles and laughs. Many families bring their kids or grandkids, as well, since the market is next to a playground and within walking distance of Central Park, the Maple Grove Library and Town Green bandshell.
Spring Showstoppers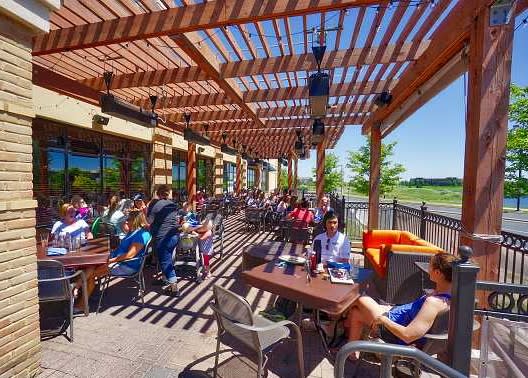 As a theater-lover, I'm proud of the great theater scene we have in Minneapolis Northwest. Spring is as good a time as any to catch a show, particularly as theaters are finishing off their seasons with a bang. I recommend A Wrinkle In Time playing at one of my favorite theaters, Anoka Lyric Arts Main Street Stage, May 4 through 20. It's a perfect show if you've either read the book or seen the new movie from Ava DuVernay. I enjoy smaller theaters like Lyric Arts because they require a special kind of creativity to put on astonishing shows with minimal space and resources, and I'm continually impressed with Lyric Arts' productions.


Chicago playing at the Orpheum Theatre June 5 through 10. The musical has wowed audiences for decades, and though you may have seen the movie or already heard some of the songs, seeing this showstopper live and up close is a unique experience. The glitz, the glamour, the jazz, the razzle-dazzle – they're all overflowing in this exuberant, award-winning musical.

Theater is always in the air in Minneapolis Northwest. Browse our theater page to read about the main other shows going on this spring.   
Rainy Day Activities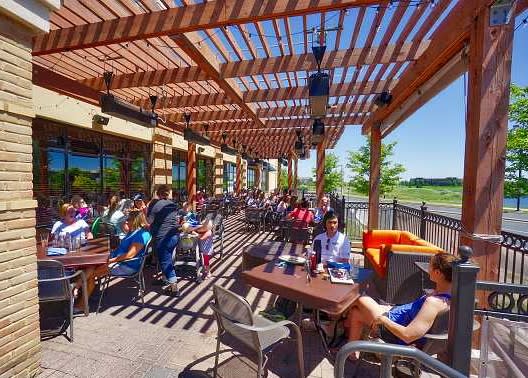 One of the sure signs of spring is unpredictable weather. For those April-shower-type days, I like to curl up with my knitting or a good book. Amazing Threads is my go-to local yarn shop with its endless supply of yarns, needles and patterns to keep me going. They also offer a variety of classes for beginners and intermediates each season, if you're interested in learning the craft. The instructors are kind and enthusiastic about showing beginners the ropes. Knit or crochet socks, a hat, cowl or wrap. Actually, Minneapolis Northwest has many kinds of classes you can take during a rainy day – from cooking classes to making stained glass art. Visit our area classes blog for more ideas.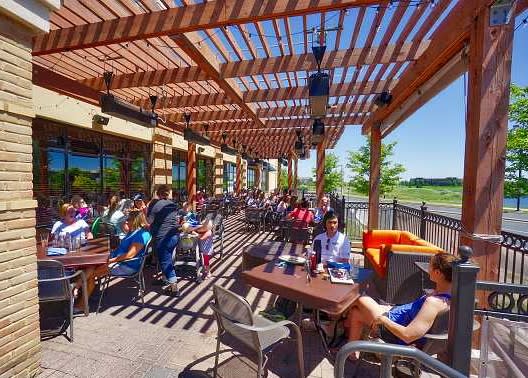 Books and coffee are the perfect accessory to a rainy afternoon and Barnes & Noble Maple Grove has an abundance of both. I can easily spend an hour or more browsing the thousands of titles on the shelves and magazines in the racks and perusing the seasonal gift items available for Mother's Day, Father's Day, and upcoming graduations and weddings. Spring is an ideal time to pick up a new cookbook with barbecue and grilling recipes, or interesting summer salad and smoothie ideas. Barnes & Noble's in-store café serves my favorite Starbucks drinks and cookies, making each visit very cozy. Bonus Tip: Find your "frappe place" on a coffee and tea tour of Minneapolis Northwest!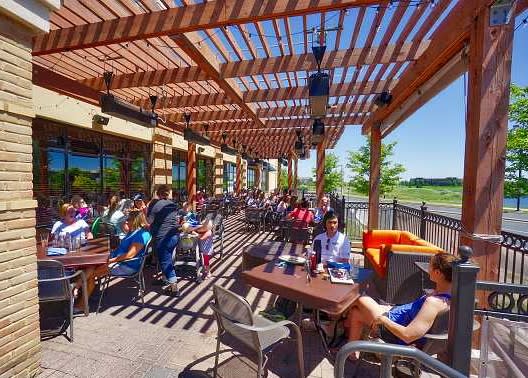 Another great hangout is Blue Wolf Brewing, Minneapolis Northwest's newest brewery and the first brewery in Brooklyn Park. Having opened in February 2018, this spot is still a hidden gem that I'm more than happy to spread the word about. It's a quaint space with good beer, no fuss, and extremely friendly owners and bartenders, making it a perfect place to sit back and relax. Check their website for the current tap listing and updates on live music in the taproom. Food can be ordered in from a number of delicious eateries nearby, too.
Let the Games Begin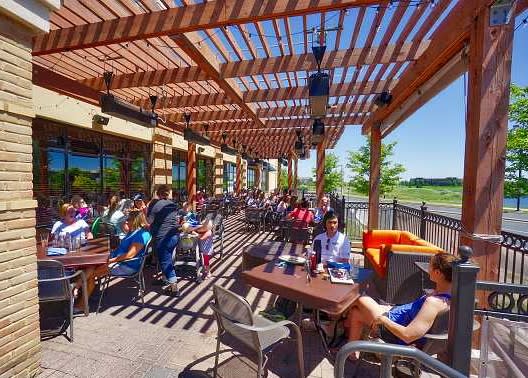 Despite my mediocre athletic abilities, I can't wait to tee off at Brookland Golf Park in Brooklyn Park. The course is challenging enough for daily or weekly golfers and still simple enough for casual golfers like myself. The first time being on the course after winter lightens my spirits as I'm surrounded by greenery and fresh air.  Brookland has several fun events throughout the spring and summer to check out, including Night Golf on Friday, May 11 and June 8. $20 gets you your green fee, a glow ball, glow necklace and unlimited laughs. This is especially fun to do with a group of friends on a Friday night and afterwards head to Bowlero to play arcade games and toast each other's achievements (or hilarious failures) on the course.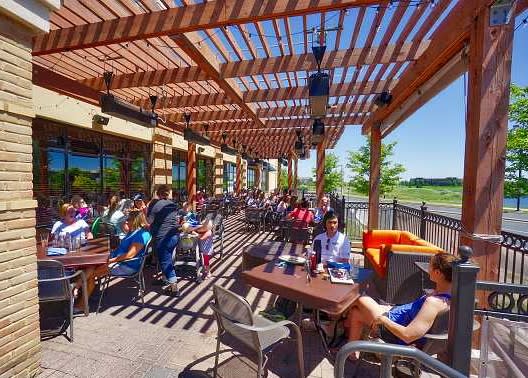 Baseball is synonymous with spring and nothing defines spring in Minnesota quite like the start of Minnesota Twins baseball at Target Field. America's pastime comes to life in April and gives families, friends and coworkers memorable entertainment throughout the spring and summer. The best thing at Target Field is our hometown team and the quality of play on the field, but the concessions are a close second. Forget your standard hot dog and peanuts – Target Field serves cuisines for every palate, from Indian to Italian to Mexican. And a variety of food is a must when going to a game with a group of people with different tastes and dietary needs. There are vegan, vegetarian and gluten-free options through the stadium, as well – even gluten-free beer!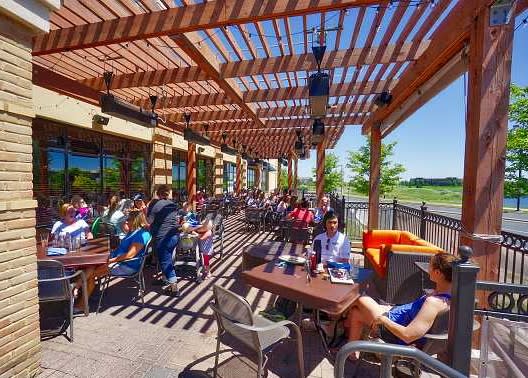 A yearly favorite of mine is Tony O's Cuban Sandwich, named after former Twins right fielder and MLB Hall-of-Famer Tony Oliva. The combination of melted swiss cheese, ham, roasted pork and sliced pickles on toasted bread has been a fan-favorite since the stadium opened in 2010. I also love that I don't have to wait until the State Fair to get my fix of mini donuts, cheese curds and foods on a stick – Target Field has me covered.
Minnesota's Fifth Season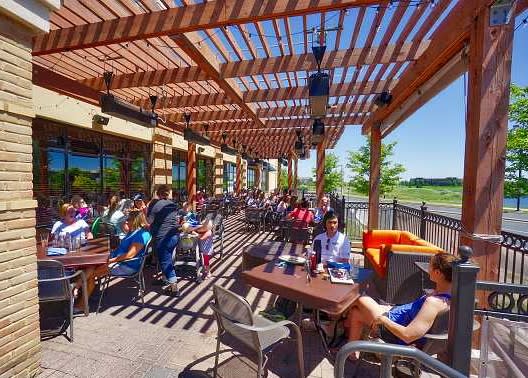 Minnesota has a fifth season besides winter, spring, summer and fall – and that's patio season! I savor the days and nights when I can comfortably dine outside, and spring is the time I start hitting up my favorite patios in Minneapolis Northwest. 3 Squares Restaurant has one of my favorites with its comfy cushioned chairs and a wood beam overhang that lets in the perfect amount of sun and shade. White lights are strung up around the beams, too, creating a charming and even romantic setting in the evening as I look out over Arbor Lake. And if it gets chilly, the fireplace inside warms me right up.

A couple other patio favorites include Rusty Taco and Psycho Suzi's Motor Lounge. Rusty Taco's phenomenal tacos keep me coming back to its Maple Grove location year-round, but that first meal on the patio in April or May is what I really look forward too. The flavorful shrimp tacos, warm tortilla chips and a cerveza or Rusty Margarita are a perfect treat on Cinco de Mayo.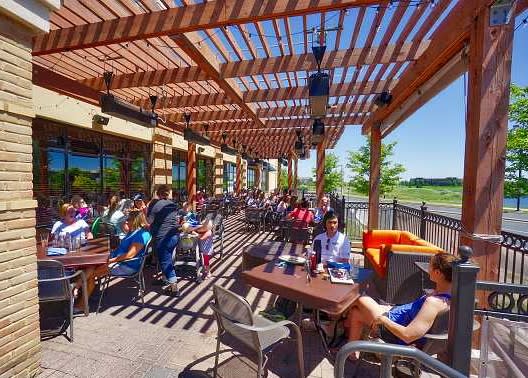 Psycho Suzi's in Minneapolis has arguably the best patio in the Twin Cities with its prime location right on the Mississippi River. The island atmosphere is unmatched and the patio has all the features of an idyllic tropical bar, complete with grass umbrellas, bubbling water fountains, and tiki lamps and drinks. Not to mention, the surrounding greenery is a sight for sore eyes and helps whisk you away to an island paradise. 
Springtime Festivals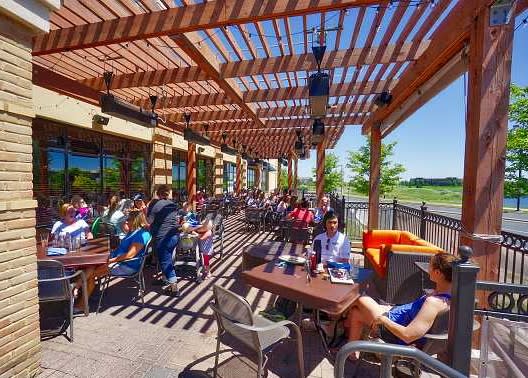 There are so many wonderful events in the metro area that it's hard to pick just one or two. Art-A-Whirl is one of the can't-miss events of the spring, as the Minneapolis Arts District opens the doors of its galleries for the public to tour. I enjoy wandering the lofts and seeing not only the extraordinary art created, but the beautiful spaces it's created in. This year, several free trolleys will be available to shuttle folks to and from various studios. If you're like me and enjoy local beer as much as local art, study up on our Guide to Galleries and Breweries Near Minneapolis Northwest.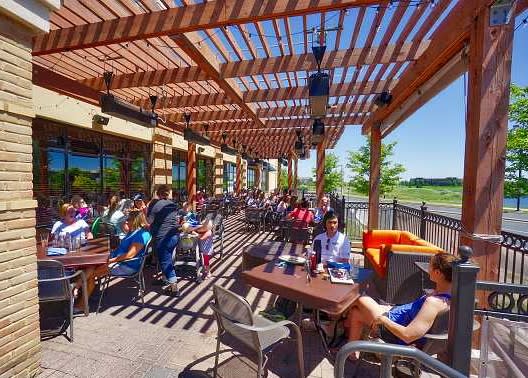 Minneapolis Northwest is also home to severals popular festivals and I'm extra excited for Chalkfest at Arbor Lakes in Maple Grove! This free, two-day festival in June showcases chalk artists from across the country (and the world!) as they create gigantic original pieces right on Main Street in Arbor Lakes – some are even 3-D and will make your eyes pop out. The event draws families and art-lovers from throughout the Midwest to see what impressive and inspiring art they'll come across. 

I hope you enjoy your spring in Minneapolis Northwest! Let us know what you love to do in the spring by commenting on our Facebook, Twitter or Instagram pages with the hashtag #WeLoveMNW. You may even be featured on our website!