Jenny Stendahl has spent her entire career working for one of Minnesota's finest golf courses – Rush Creek Golf Club in Maple Grove. As Golf Operations Manager, she masterfully works with groups to host memorable events, from corporate outings to fundraisers. Read about Jenny's background, her love of Rush Creek and get her expert advice on how to host a great golf outing, including tips for beginners.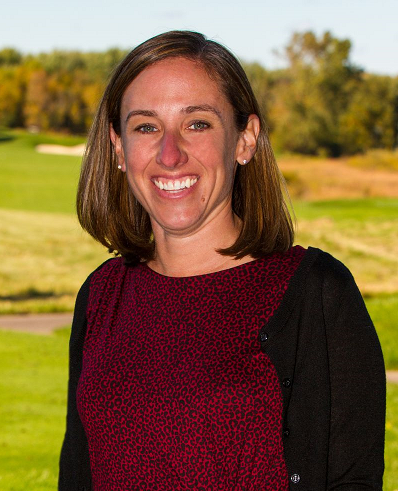 Rush Creek's stunning landscape and finely manicured course are the perfect backdrop for personal and business-related events. And that's where Jenny Stendahl comes in, as Golf Operations Manager. She shines brightest when working with groups of all kinds and sizes and her greatest asset is her experience and history with the sport of golf.
Jenny hails from Owatonna, Minn., and grew up in a sports-oriented family where golf was an ordinary part of her youth. She and her two younger siblings learned it from their dad and she developed a passion for it early on. Jenny played on the Owatonna High School golf team and then was a member of the University of Minnesota golf team while achieving her marketing degree from the Carlson School of Management. During summer break, those on the golf team naturally wanted jobs at golf courses, and Jenny applied for a job at Rush Creek.
"I can still remember the first time seeing it, walking over the bridge," Jenny says with a nostalgic smile. Throughout college she spent her summers at Rush Creek checking people in, booking tee times and performing other customer service duties. And each summer she returned because she loved it so much. She became familiar with the contingent of regular golfers and felt her ties to the course and community strengthening.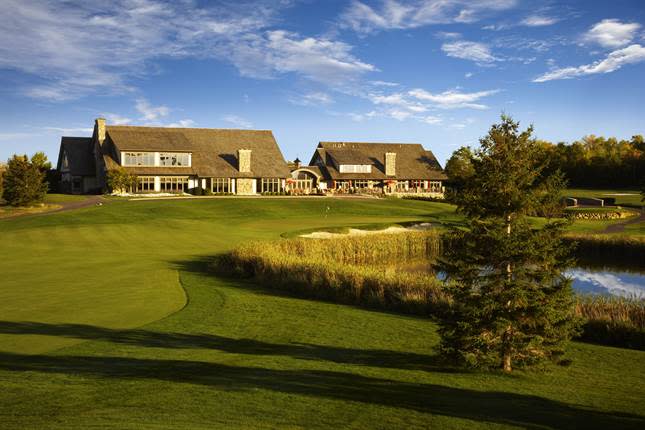 Rush Creek opened in 1996 and grew remarkably fast. As it boomed, Jenny was tasked with more responsibilities, such as buying merchandise for the shop, and she was eventually asked to take the lead on organizing tournaments and events for groups, which quickly became her favorite part of the job.
Jenny even met her husband Derek, General Manager of Rush Creek, while they both worked at the course. Derek was studying to be a golf professional and they were coworkers for years before someone asked Jenny why they weren't dating. When presented with the question, Jenny says she didn't have a good answer, so they went on a date and the rest is history, so to speak. Derek took over managing the business while Jenny looked after the golf side of things.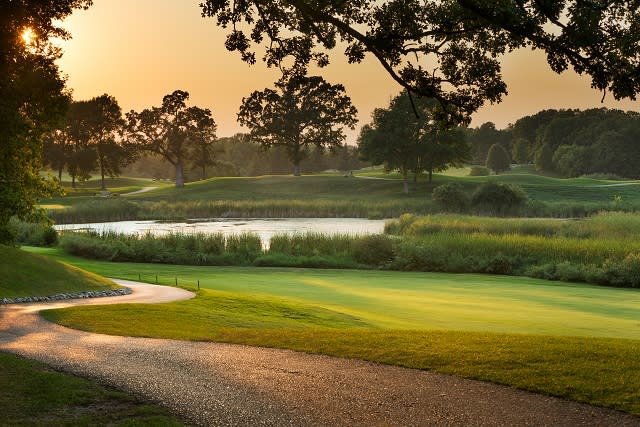 As the years have gone on, Jenny has never considered leaving the world of golf behind. "It's been ingrained in our lives," she says, "and Rush Creek is a special place." The management staff has nearly 200 years of combined experience, and many of them have worked at the course more than 10 years. Though there are varying personalities, everyone works together seamlessly to get things done and done extremely well. "Something about this place got to the heart of all of us," Jenny says. She was cautious moving to the metro area after coming from a small town, but she and Derek quickly fell in love with the Maple Grove area – from Rush Creek to the city itself. "It really does have a nice small-town feeling," Jenny says.
What Does a Golf Operations Manager Do?
What makes Jenny a master of her role as Golf Operations Manager is her history with the golf club and her genuine love of the sport. "I'm blessed that I found a career involved with something that I love," Jenny reflects. "My only job has been at a golf course." This makes her the perfect person to guide groups in planning their events.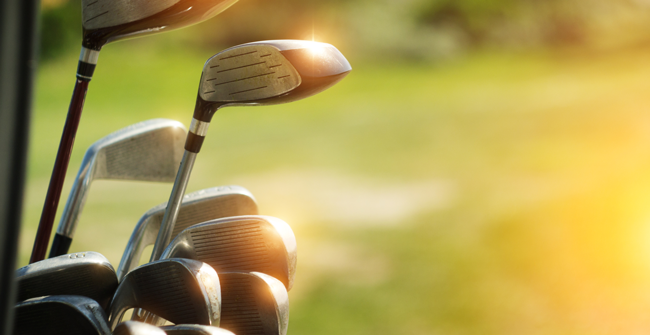 Jenny is tasked with overseeing everything related to golf. This includes overseeing the staff, buying merchandise for the golf shop, overseeing the Patron Card Program, and booking group events and tournaments, and seeing them through to the end.
Seeing a mix of new and familiar faces every day keeps Jenny's job exciting. Of the golf played at Rush Creek, 40 percent is from Patron Card Program holders, so she and rest of the staff personally get to know many of the members. Corporate groups make up 25 percent of play, and on-and-off golfers, juniors and members of the public make up the rest of the golfers. Jenny is particularly proud of Rush Creek's Junior Program, which is designed to help young golfers understand the game of golf and have fun in the process. It has expanded exponentially throughout the years. In 2008, the program had 80 youth; today more than 1,200 are involved!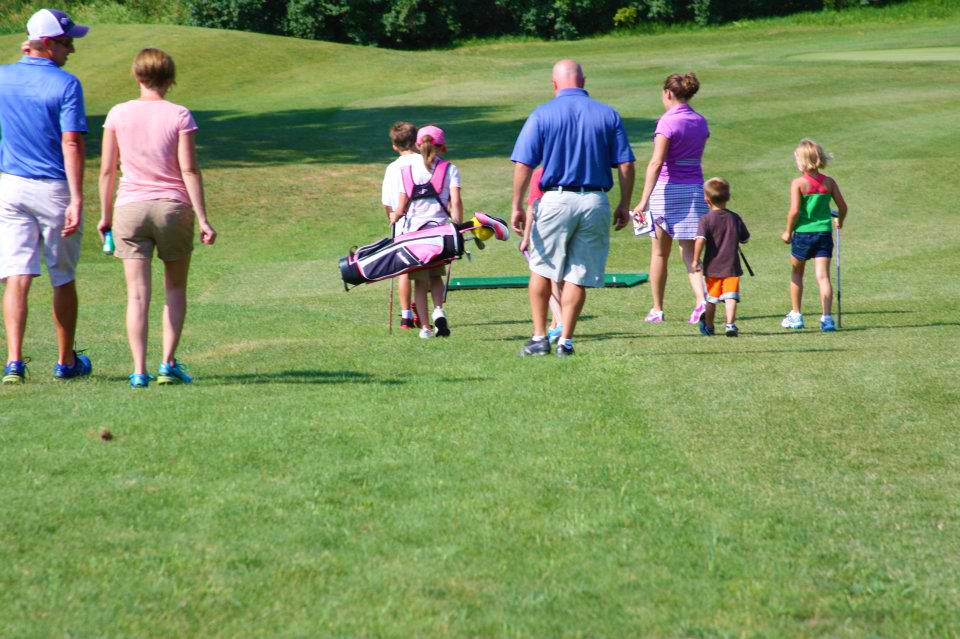 Jenny feels an indescribable rush of excitement when the course opens each year, and overseeing group events is her favorite part of her job. Not only is it the role that kicked off her long-term career, but she genuinely loves to make people happy. "I want to wow them. I want them to think, 'you made this so easy,'" Jenny explains. She wants whatever business, organization or leisure group she's working with to enjoy their event with the least amount of work as possible. "We take care of all the golf stuff. That's what we do and what we love to do," she says. 
A Cut Above the Rest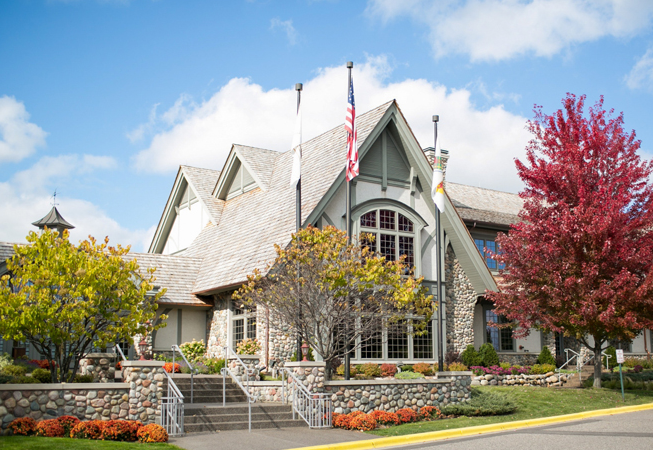 With so many golf courses around the state, why choose Rush Creek Golf Club for an event? As Jenny says, "We know you'll be impressed by our product and the people, and groups are going to want to come back." She knows this because Rush Creek specialized in providing a worry-free experience with the highest-quality equipment, food and beverages, and service.
Dedicated Event Coordinator: The best part of planning an event or tournament is getting to work with Jenny and her dedicated team who work with groups from start to finish, ensuring every aspect of their outing or tournament goes according to plan. Jenny works with planners but also with people who have never organized a golf outing. "If you don't know how to have a golf event, that's great because we will show you," Jenny says with enthusiasm. She and the event coordinators aim to establish a high level of trust, so groups are blown away and want to do it again. It's no surprise that many of their groups are repeats!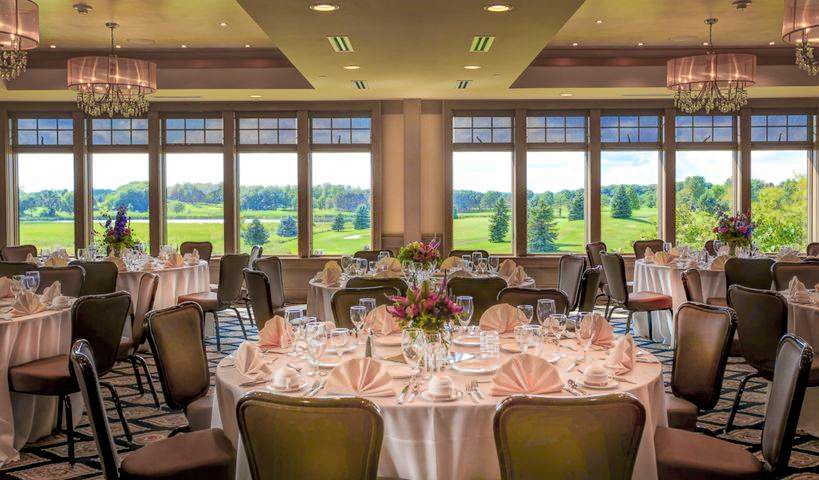 Modern Facility: Jenny and Derek understand the importance of keeping Rush Creek fresh and modern, and they are dedicated to making continual improvements to the facility and grounds. Recent updates and additions include a new bridal suite and improved and updated bunkers and 25 tee boxes. Additionally, the renovated Skye and Stirling Rooms are perfect for smaller gatherings, and nothing can beat the stunning views of the course either during the day or at dusk.
Golf Carts: Rush Creek invests in top-of-the-line Yamaha golf carts that include club covers and a cooler that comes in handy when stocking up at the beverage stations. The carts also have GPS systems that allow the staff to see where the carts are on the course. They can keep an eye on pace-of-play, and if there is lightning or an emergency, the staff can send a message on the GPS instructing people to head back to the clubhouse. For golfers, the GPS gives an overview of each hole and the yardage, and the Rush Creek app (for your phone) is a convenient way to track the scoring. And with USB ports in the cart, golfers can charge their phone at any time.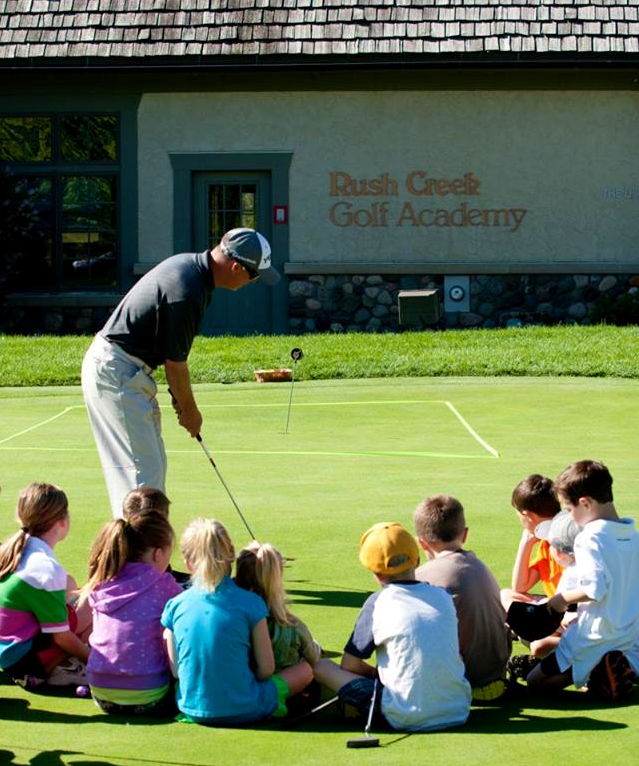 Golf Academy: Rush Creek's Golf Academy is one of the best golf instruction centers in the nation. The Academy's premier instructors provide lessons for golfers of all skill levels. The impressive facility and equipment include indoor hitting and putting stations for winter lessons, a double-ended 300-yard practice range, covered tee stations, practice bunkers and an outdoor putting green.   
The Academy runs golf clinics, which is a great activity for group events. There are fewer time constrictions, it's more affordable than a full day on the course, and is fun for everyone in a low-pressure environment. The instructors are pros at making people feel comfortable as they walk them through chipping, driving and putting. Groups have the option of having a bar or snacks at the Academy to keep everyone fueled for fun.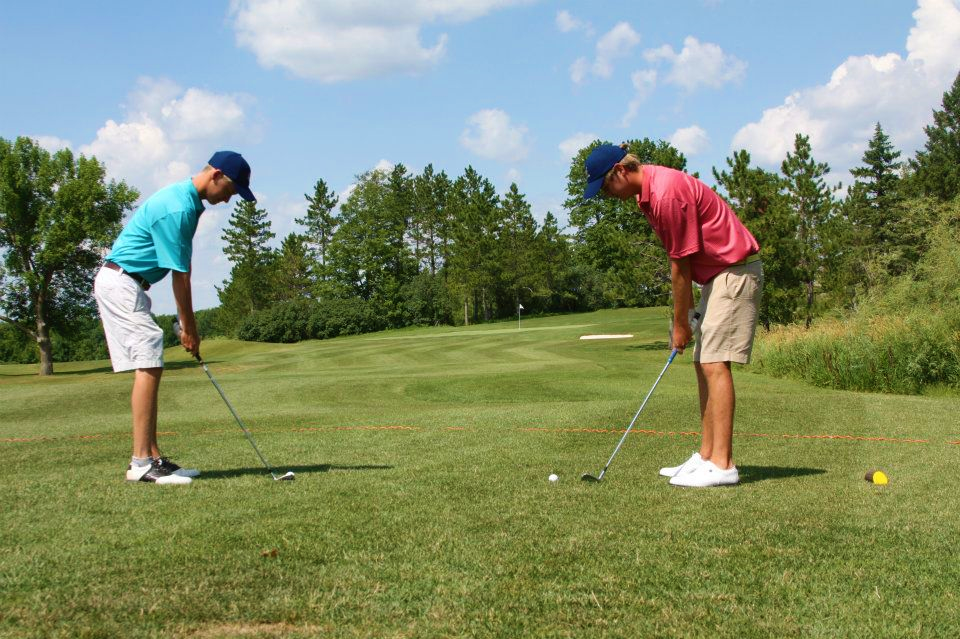 Mac Nine: The Mac Nine par-three course is a family friendly addition to Rush Creek and is great for short game practice, beginning golfers or those who don't have time for a full 18, and it's another popular option for groups. Past groups have used an open house format for their events, with different activity stations for guests to choose what they want to take part of. Shuttles can be provided to conveniently escort people to and from different areas of the Mac Nine.
Highlander Restaurant: Rush Creek's Highlander Restaurant is open all year and is a popular spot for visitors looking for something outside of the Arbor Lakes area. Jenny enjoys the savory comfort food served at the restaurant, and she's partial to the walleye sandwich, prime rib sliders, wings and Charlie's Steak Sandwich. Highlander offers craft cocktails, and each week the chef unveils a unique pub special. Past specials include Wild Rice Salisbury Pasta, Spinach and Goat Cheese Tortellini, and a Tot Burger – a burger with two jumbo, crispy cheddar-bacon tater tots on top. Yum! Check Rush Creek's Facebook page to see what unique and interesting specials will be unveiled throughout the summer. Dishes aren't repeated so be sure to stop in often!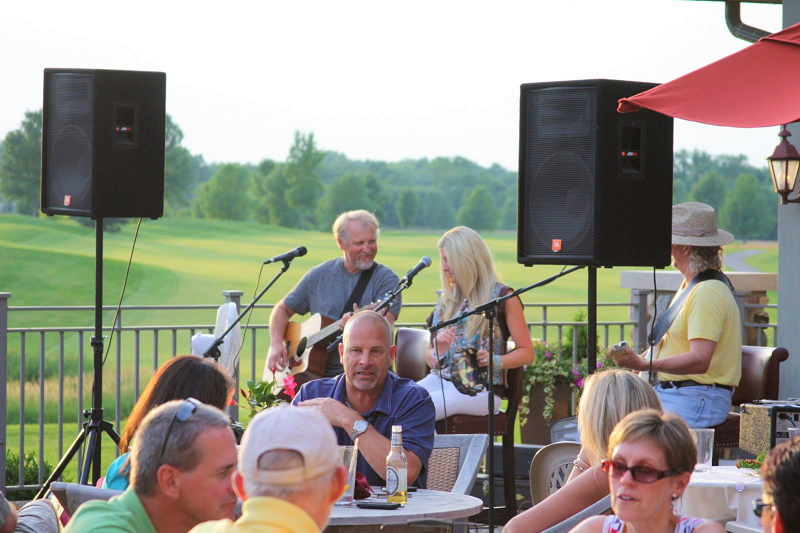 Events and Entertainment: Rush Creek is proud to host public social events throughout the year that engage with the community, from a father-daughter dance to an Easter egg hunt. Wine and Nine is a popular summer event held once a month on Friday nights, May through August, where golf is secondary to the conversation and drinks. It's a great outing for couples and friends. Then there's a live band or an acoustic musician providing background music every Wednesday during the season. 
The People: In the end, what really makes Rush Creek stand out from the rest? "That's an easy one: the people," Jenny excitedly explains. "When it comes down to it, it's the people, the staff, that make the difference, from the person answering the phone, to the person checking you in." Jenny and the staff work to create a down-home, friendly atmosphere with cheerful people all around. "The course is obviously beautiful, but you need the right people," Jenny says.
Tips for a Successful Golf Event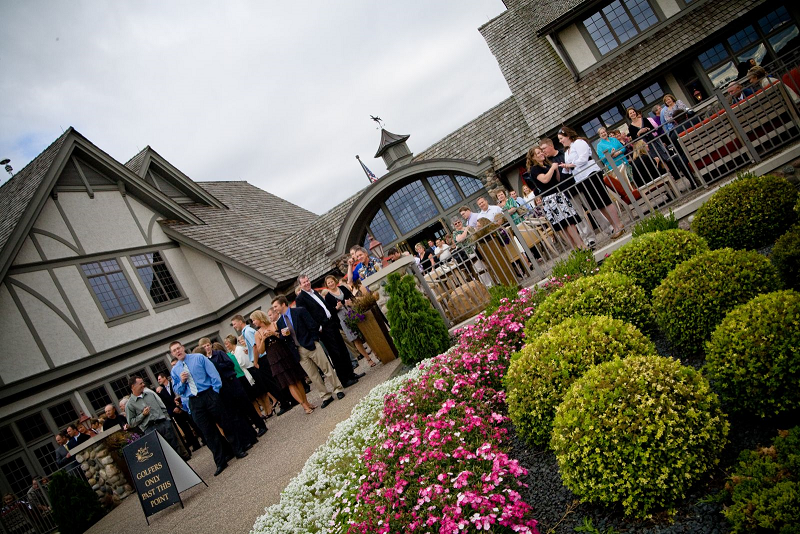 If you're interested in planning a golf event, take an insider's look at what makes an event successful, from the golf guru herself!
Goals and Planning: Jenny's key piece of advice for anyone planning a golf event is to avoid having too many people involved in the planning process. While all opinions are valid, ultimately there should be one or two key decision makers who keep things moving along. This helps maintain clear communication and expectations. Also, be sure to have clear goals for your event. Are you fundraising? Entertaining clients? Treating employees? Establish goals ahead of time, so Jenny and her team can start crafting the right event to suit your needs. Then you're ready to dive into the extra details that will make your event memorable.
Signage: Groups can bring their own signage and do specialized branding, such as sticking branded decals on the golf carts or branded pin flags on the course. You can also opt to have your logo on the golf carts' GPS system! Personalized cart tags and scorecards are an option, too. Just send your attendance list a day in advance and Rush Creek will ensure all guests feel welcome.  
Scramble Format: The most popular format for groups on the green is the Scramble format. Teams of four people select the best drive, the best second shot, and so on, until the ball is in the cup. This format keeps the game moving and takes the pressure off first-time golfers.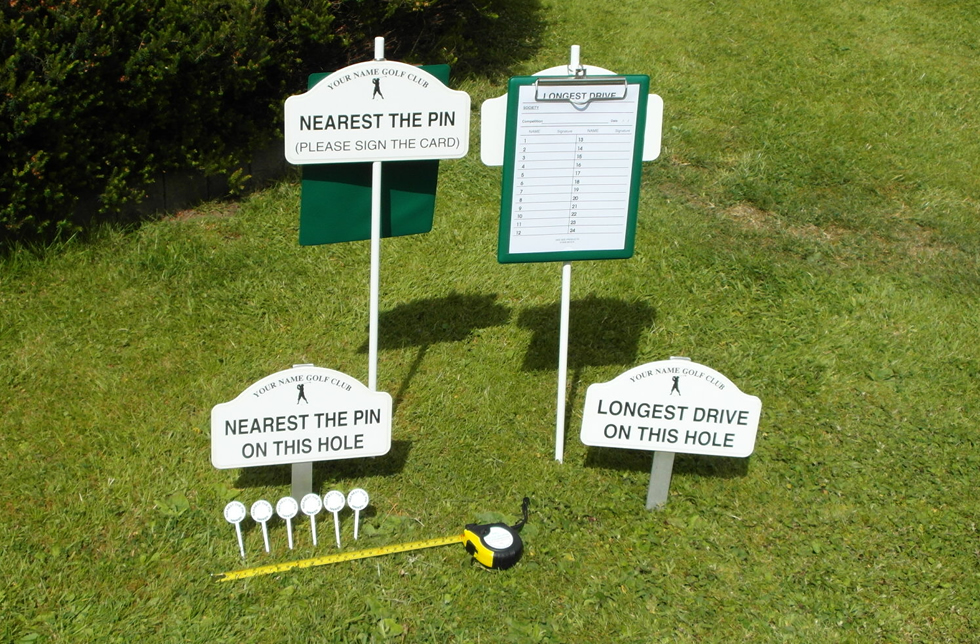 Get Creative: Going beyond the traditional 18 holes is a fantastic way to create an event that your guests will truly remember. Get creative! Groups can host a trendy wine-and-paint night at Rush Creek, have a bag-piper serenade golfers as they tee off, or add a little game, such as bean bag toss, to the start of each hole. Also consider incorporating contests, such as a longest drive contest or closest to the pin contest. These little extras provide added entertainment for guests and keep the mood light and fun. Really, whatever you're looking for, Rush Creek will find a way to make it happen. You can be as creative as you want!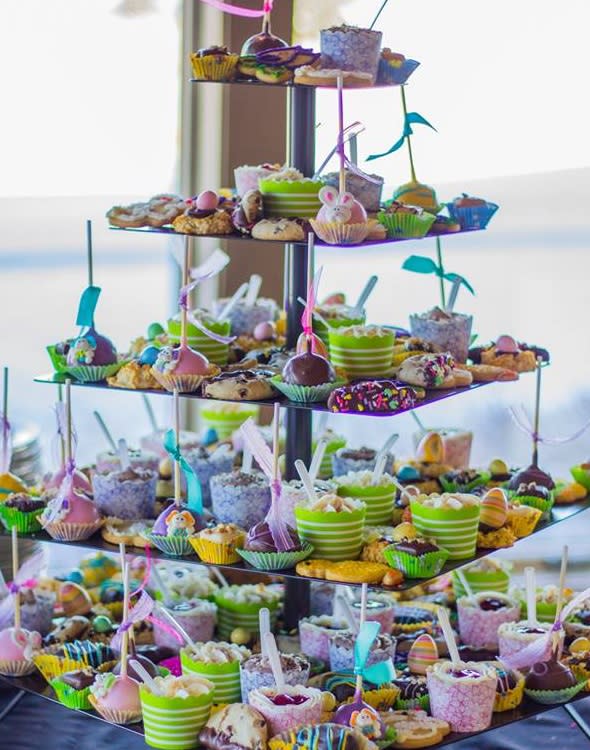 Food Options: The banquet offerings at Rush Creek are splendid. Formats include a formal sit-down meal, buffet, action stations, or a meal with a program to follow. Rush Creek provides set menus to start with and groups can build from there. Executive Chef Mark Wessel has worked at Rush Creek for more than 15 years and enjoys cooking up new and interesting dishes, such as Minnesota-themed foods. The taco bar and grilling/BBQ themes are very popular in the summer, along with fancy steak dinners for more formal events. The kitchen staff is well prepared to handle any dietary restrictions your group has, too.
Prizes: Winners love a prize. Whether you're having a longest drive contest or want to reward the winning team, Rush Creek can help. The staff will assist you in picking out tee gifts, prizes or gift certificates.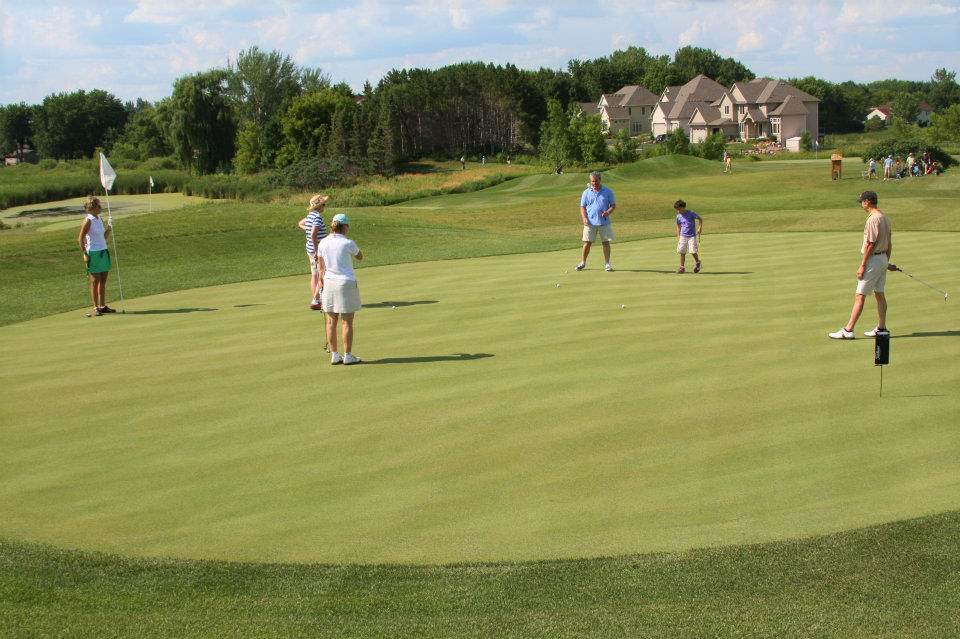 But What If It Rains? Weather can be a concern for planners. Unpredictability is high and forecasts aren't always reliable. One night you can go to sleep with a forecast of rain and be greeted with the most beautiful day – you just never know. Jenny fully understands this concern and in her 20+ years at Rush Creek, she can count on one hand the number of times she canceled an event ahead of time – it's that rare.
Her advice? "I recommend not watching the forecast too far in advance, nor worrying too much about it until the day actually arrives; react to the weather when it happens." And even if the worst should happen, there are options. Often the rain passes through without much delay and groups can continue playing within minutes. If it's a longer shower, groups can head back to the club house for food and drinks for an hour or two before resuming play. If necessary, you can shorten your event from 18 holes to nine. 
Etiquette for Beginners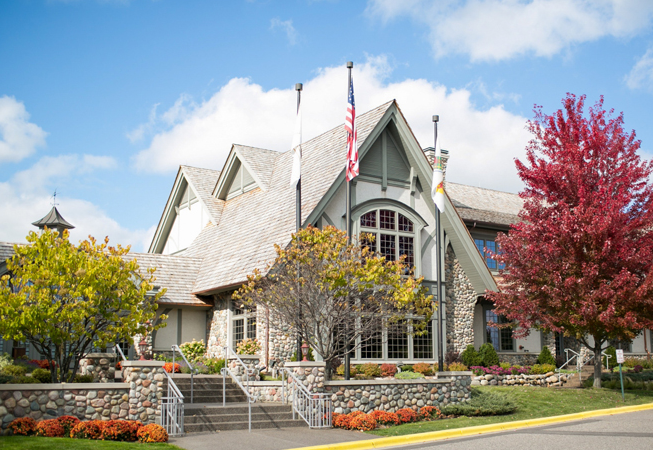 It can be intimidating going to a course if you're a beginning golfer, and nerves can crank up when golfing in front of others for the first time. Jenny has worked with golfers of all skill levels and has a few tips for beginners.
Ask Questions: If you are nervous, try to dissipate that feeling by asking the staff questions because everyone who works at Rush Creek truly loves to help. Jenny says it's fun seeing regulars at the course, but it's also fun introducing golf to someone who's not familiar with it and giving them a memorable experience.
No Judgement: "Golfers don't care how well other people golf; there's really no judgement," Jenny says. And she would know, considering she's been golfing for decades and is better than plenty of others she plays with. But it truly doesn't matter as most golfers love the social aspect of the sport, being on the open green with friends, enjoying the sun and beverage carts.
Practice Round: If you're still anxious about picking up a club for the first time at a golf event, consider a practice session or two with Rush Creek's Golf Academy. Friendly instructors can show you the basics and get you started. Then you'll have an extra level of comfort when you get on the course with your coworkers or friends.  
Pace of Play: Slow pace of play can back up the entire course, so no matter your skill level, you must keep moving along. If necessary, Jenny or another staff member will meet up with your group on the course and gently nudge folks to pick up the pace a little. "You don't have to be good to keep up," Jenny says. As long as you keep moving, you'll be good to go.
Proper Attire: If you're not a golfer, you still want to look the part when attending a golf event. Be aware of your attire. Good rules of thumb include no jeans, cutoffs or sweatpants, and no sandals. Tennis shoes or golf shoes are a must. Rush Creek's golf shop will help you out, too, with lots of merchandise for men and women.
Jenny and the staff at Rush Creek are eager to help corporate groups, organizations and public groups with all their event needs. No event is too big or too small to accommodate, and there are still spots open for the 2018 golf season. If you're interested or have questions, contact Jenny at jenny@rushcreek.com today!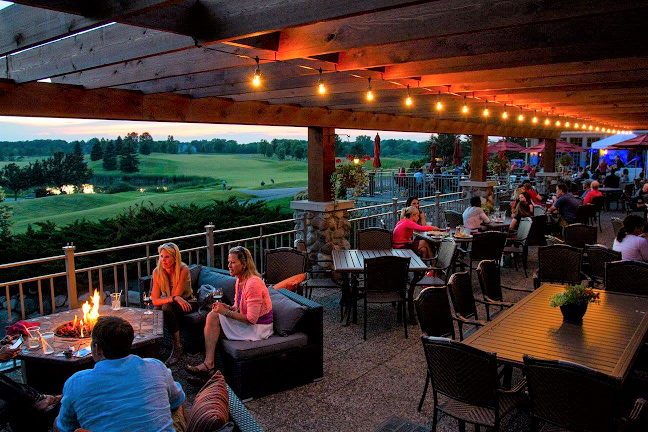 Let us know how your golf event goes! Post your photos to our Facebook, Twitter or Instagram for a chance to be featured on our website. After you've spent a day on the links, stop into the Highlander or visit some of our area breweries.