Autumn is the most beautiful season in Minnesota, and Minneapolis Northwest puts the spotlight on all the fall scenery and fun to be had. Though the weather cools down, we heat up with festivals and great venues to enjoy the harvest season, including orchards, pumpkin patches, wineries, and Oktoberfest celebrations. Whatever you and your family and friends are in the mood for, we've got hot ideas to put you in the fall spirit.
Fall Festivals
Twin Cities Harvest Festival and Maze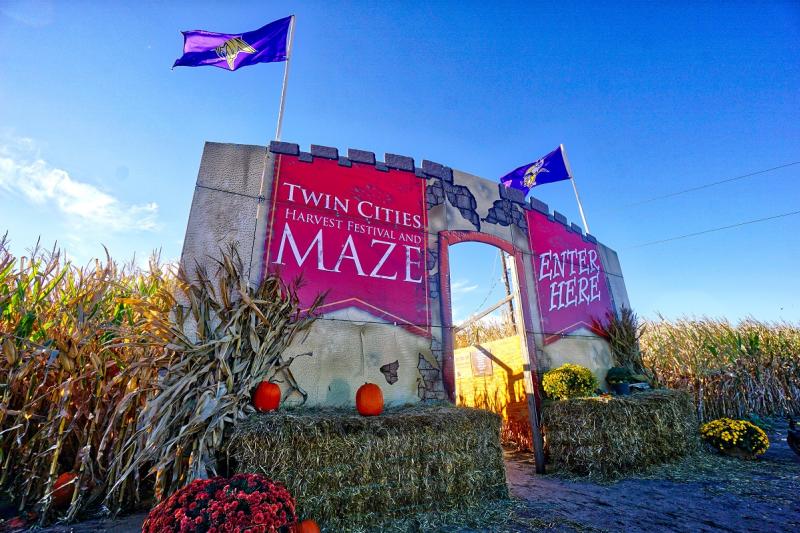 Round up your friends and family for an afternoon at the Twin Cities Harvest Festival and Maze - the ultimate fall festival! Located in Brooklyn Park, this autumn attraction boasts the largest corn maze in Minnesota – nearly 20 acres. This year's maze theme is the University St. Thomas! Challenge your friends to a pumpkin-launching contest with the popular Pumpkin Slinger and enjoy live music, a petting zoo, hayrides, giant slide, corn seed pit and a pumpkin patch. 
​Fall On the Farm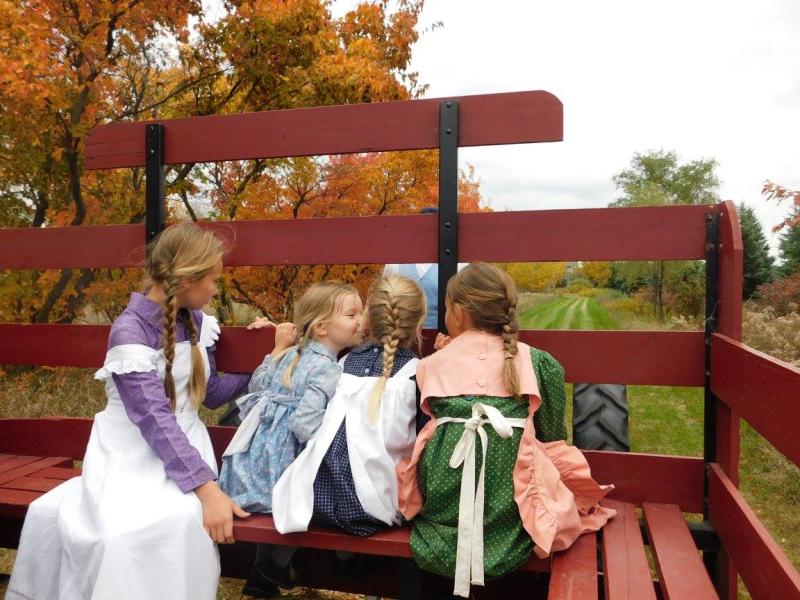 Roll up your sleeves for Fall On the Farm! This family event at Historic Eidem Farm celebrates fall as it was in 1900 when farmers prepared for a long winter. Participate in old-fashioned harvest activities like pulling the last of the veggies from the garden, pressing cider, and helping cook delicious fall treats on a traditional wood stove. Hayrides and an autumn craft will keep your family entertained. This event is perfect for kids, grandparents and everyone in between. 
Orchards & Pumpkin Patches
Apple Jack Orchards


You may have heard of Honeycrisp and Granny Smith apples, but what about Fireside, SweeTango, Whitney Crab, and Zestar? You can find these varieties and more at Apple Jack Orchards in Delano, which continues to rank as one of the best orchards in the country. Browse the home-baked goodies in the bakery, try an apple cider brat or Sloppy Jack Sandwich at the on-site restaurant and do some early holiday shopping in the old barn gift shop. Kids can cozy up to critters in the animal park or hop on a pony ride!
Dehn's Pumpkins 


For the best pumpkin patch around, head to Dehn's Pumpkins in Dayton, where some pumpkins need their own wagon! Enjoy mini-donuts, hot apple cider, amazing decorations, a photo booth, and wine tastings (on Saturdays). Wristband Days on Saturdays and Sundays (and during MEA) are perfect for families. This $7 pass includes access to the corn maze, corn pit, giant slide, hayride, and Pumpkin Jumper. Check out Dehn's nighttime flashlight corn maze on Fridays and Saturdays! 
Wineries
Buffalo Rock Winery


If you'd like to visit an unintimidating winery with rustic, small-town charm, look no further than Buffalo Rock Winery in Buffalo. The great location, tasty wine, and welcoming people create a memorable experience for wine novices and connoisseurs alike. For starters, try out their popular wines like Oximoron, a sweet red and guest favorite since 2010, and Papa Mike's Rockin' Rosé, with hints of currant and mulberry.
Two Rivers Vineyard & Winery
Treat yourself to the complete wine experience at Two Rivers Vineyard & Winery in Ramsey. Sample the award-winning Frontenac Gris, featuring a white grape bred by the University of Minnesota and finished with a touch of sweetness. Wine experts are on hand to teach you how to properly open and store wine, offer tasting techniques, pairings, and more. Have a small sample of Granny's Favorite – a sweet red wine that packs a whopping 24 percent alcohol!
Schram Vineyards Winery & Brewery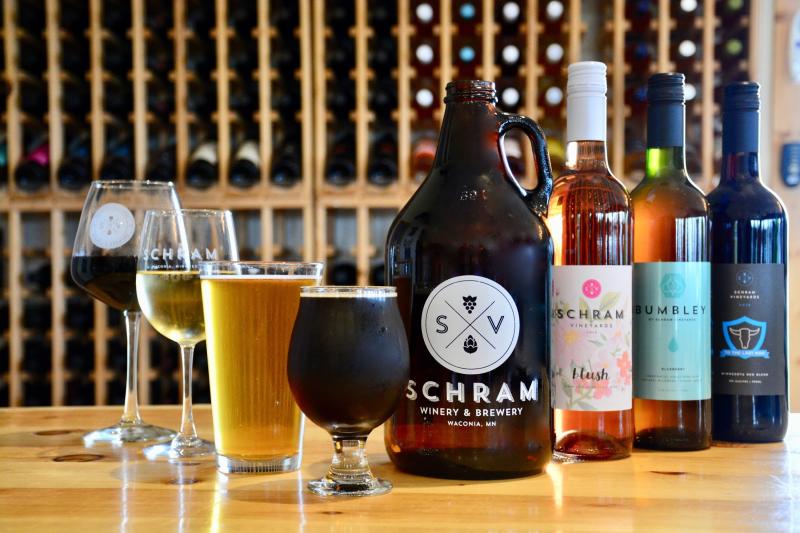 Wine or beer? Luckily, you don't have to choose at Schram Vineyards Winery & Brewery! Schram Vineyards Winery & Brewery is becoming known as a must-stop destination spot where guests can taste and appreciate a variety of quality and serious wines alongside distinctive craft brews, all made right on site. Sit outside under the twinkling lights at night, or play games inside on beautiful wood tables with a variety of wine and beer to quench your thirst. Enjoy the flavors of warm caramel, Macintosh apple, wild strawberry and pomegranate with each sip of Laketown Rose, or take in notes of honeydew melon, citrus and lychee with hints of lilac and orange blossoms in the Laketown White. 
Discover more winery and brewery options in and around Minneapolis Northwest here. 
Oktoberfest!
OMNI Brewing Co.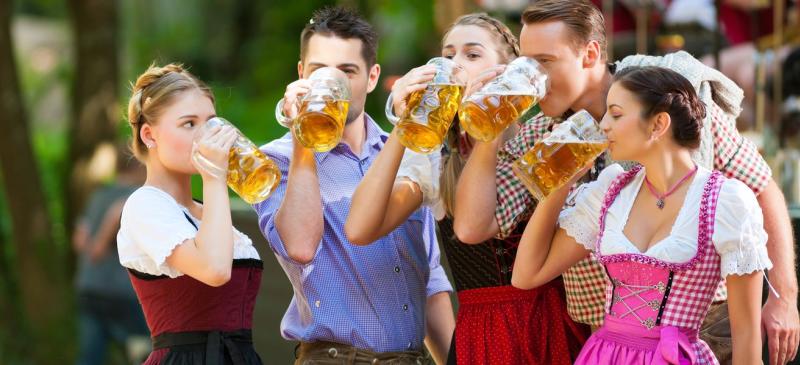 Can't afford to travel to Munich for Oktoberfest? At OMNI Brewing Co.'s Oktoberfest you'll feel like you're in Munich (the next best thing!) with traditional decorations, polka music from Dale Dahmen & The Beats, bretzels (traditional pretzels) from Aki's BreadHaus - German Style Baking, and costumes. Enjoy OMNI's traditional Oktoberfest beer in a traditional Bavarian mug and you get to keep the mug! Put this on your calendar, get your lederhosen/dirndls ready, and work on your German, because you're going to need it!
Wicked Wort Brewing Co.
Nothing says Oktoberfest like beer and brats! Join Wicked Wort for its Annual Oktoberfest Celebration, where you can sip on Wicked Wort's Oktoberfest beer along with a brat (or hot dog) from Hackenmueller's Meat Market. To enhance your traditional experience, purchase one of Wicked Wort's Oktoberfest beer steins. Groove to live music and enjoy patio time with your pup! Check out our full list of 10 Ways to Celebrate Oktoberfest in Minneapolis and Saint Paul.

More Harvest Events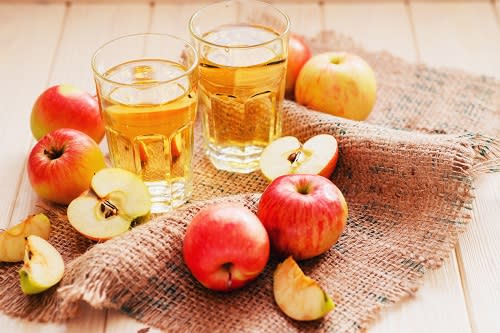 Discover apple cidering history and how prohibition affected the industry at Elm Creek Park Reserve. Make cider using a press with different apple varieties and taste the differences. Bring your favorite commercial hard cider to share for sampling. Feeling ambitious? Travel to Sociable Cider Werks to explore the process of making hard cider and leave with a one-gallon carboy full of cider wort.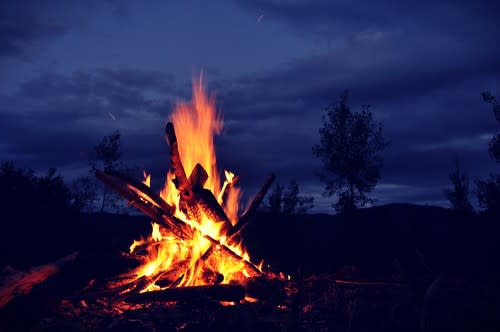 Other great fall events at Elm Creek Park Reserve include Leaf Printing, Honey Harvest Demonstration and the famous Fall Color Tram Tours. At Mississippi Gateway Regional Park, go on a fall bird hike, learn about agates and search along the river to find your own to take home, enjoy family archery lessons and catch crayfish in the Mississippi River!
Then tell us about your fall adventures by posting your photos on Facebook, Twitter and Instagram using the hashtag #WeLoveMNW for a chance to be featured on our website!