February is Heart Month and with the festive eating and imbibing of the holiday season behind us, it's a good time to pay closer attention to your health as the New Year often brings visions of manifesting a "New Year/New You".
The recommended daily value of sodium is 2,300 mg per day, about 1 teaspoon of salt. The American Heart Association recommends even less, just 1,500 mg of sodium for most adults. However, the average American consumes more than 3,400 mg of sodium a day, which isn't hard to do. For example, a Whopper with cheese has 1,431 mg of sodium, and if you include a large fry you're consuming 2,100 mg of sodium in one meal! 
For those that are road tripping across the country or across town while visiting Minneapolis Northwest, we want to provide tips on how to eat with heart health in focus. We'll also share some of our favorite local restaurants and markets that offer healthy options.
We did find some easy tips to share from a local blogger whose blog Hacking Salt shares tips, restaurant information and recipes for those also interested in eating low sodium. He provides an illustrated post that serves as a Low Sodium Road Tripping Guide to keep you healthy while on the go!
Owner Linh Nguyen grew up in St. Cloud helping her family run their Asian grocery store and joined forces with her sister to put out their own restaurant shingle in Brooklyn Park in 2018.
Linh remains focused on offering the freshest ingredients that remain true in authenticity to the banh mi sandwiches and pastries that her first generation parents taught to the family.
Heart healthier choices include their eight options of hand rolled Spring rolls. She also recommends their Classic banh mi sandwich that is comprised of different Vietnamese hams. This sandwich is an excellent lower sodium choice as they focus on the fresh Vietnamese vegetables and meats and not marinades or sauces for its distinct flavor.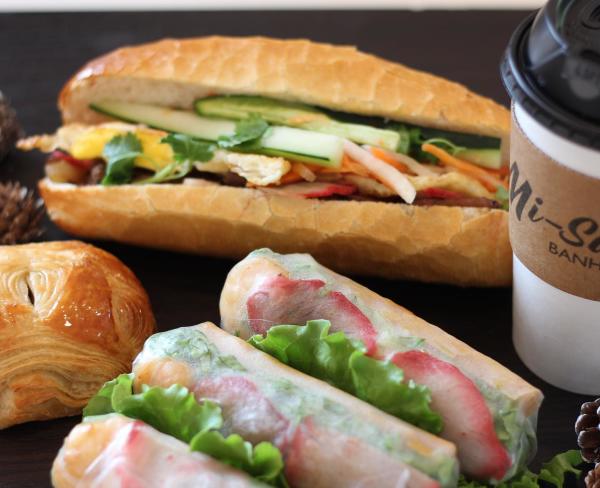 The wide variety of Asian fusion cuisine ensures there is something for everybody to savor. With ramen, banh mi, spring rolls, pho bowls, sushi rolls, and poke bowls, you might have trouble deciding.
Owner Linh Hyun saw an opportunity in the market and designed Rolls N Bowls to not only provide a colorful and playful restaurant setting but she created a menu that would let the diner be in charge of their meal to accommodate dietary needs.
For heart healthy options, Hyun recommend the Fully Loaded Bowl or the Poke Bowl from the 'build your own' part of the menu. Proteins such as salmon and tuna are smart choices and the staff can help describe sauces that will satisfy your tastebuds and sodium allotment.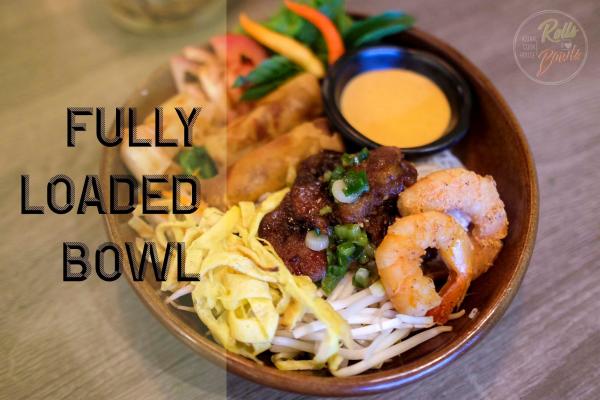 Like any great Taphouse, MC offers crispy fried foods, but their Power Bowl meal of stir-fry vegetables, ancient grains and kale stands out for both its bold flavor and healthy preparation. With a choice of grilled all white meat chicken breast or blackened Mahi-Mahi, we recommend you stick to the chicken for the lowest sodium options as blackening spices are often preserved with added salt.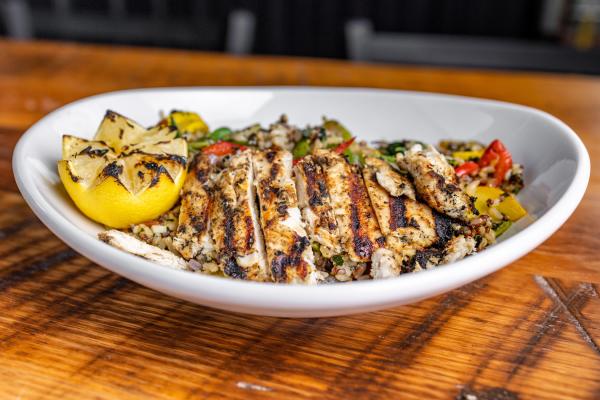 An international supermarket with 60,000 square feet of the finest world grocery products available. The supermarket carries Asian, African, Indian, Hispanic, Middle East and staple American Items. They host a farmer's market from 7 a.m. to 7 p.m. Friday through Sunday June 15 to Oct. 31 in their spacious parking lot.
With a vast selection of unprocessed fresh fruits and vegetables, every dietary need is met while shoppers explore spices, sauces and ingredients unique to this market. They have "on the go" options for fully ready take out such as spring rolls, soups and more.
You will want to do your research in advance or come with time to browse the aisles to experience the immense options available in this food wonderland tucked away in a strip mall in Brooklyn Park.