It's summertime, and nothing beats dining on fresh produce, such as sweet corn, kale, and cherry tomatoes. Stop by the farmers markets of Minneapolis Northwest to get your fix of fresh seasonal fruits and veggies, bakery items, jams and preserves, and artisan specialty foods. Thanks to Minneapolis Northwest's rich cultural diversity, you can also shop at authentic Asian and African markets year-round for all the ingredients you need. Savor the flavors you know or discover new dishes to fall in love with!
Farmers Markets

Maple Grove Farmers Market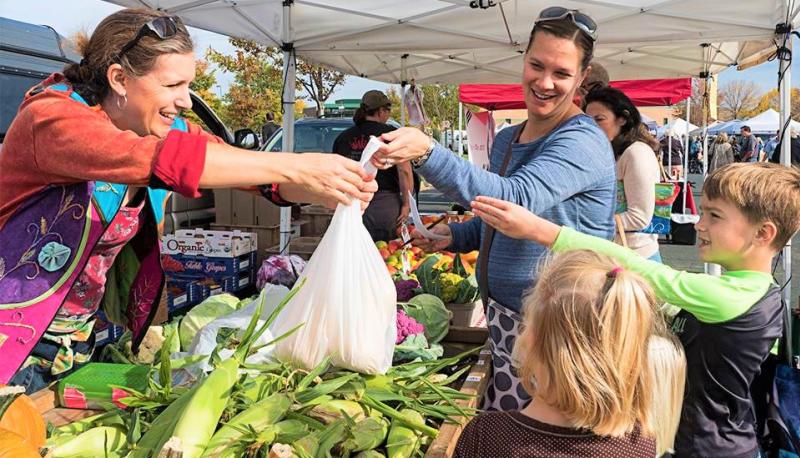 Pick up fresh produce, baked goods, flowers and more at the COVID-compatible Maple Grove Farmers Market. The market permits one-way traffic, and has hand-washing stations, hand sanitizer, and additional space between vendors. Many vendors offer the opportunity to pre-order and pre-pay, reducing contact and time in the market, as well. Enjoy:
- locally raised meats and eggs, including poultry, beef, pork, and lamb
- seasonal produce, including microgreens and root vegetables
- raw honey and maple syrup
- pickles, jams, preserves, sauces, and salsas
- frozen ready-to eat entrees including pierogies, soups, and strudels
- goat's-milk soaps and lotions
- many unique specialty foods, including olive salsa, baked beans, and soft pretzels
Thursdays, 3 p.m. to 7 p.m., May 13 through October 21, 2021
Maple Grove Community Center
12951 Weaver Lake Rd
Maple Grove, MN 55369
Brooklyn Park Farmers Market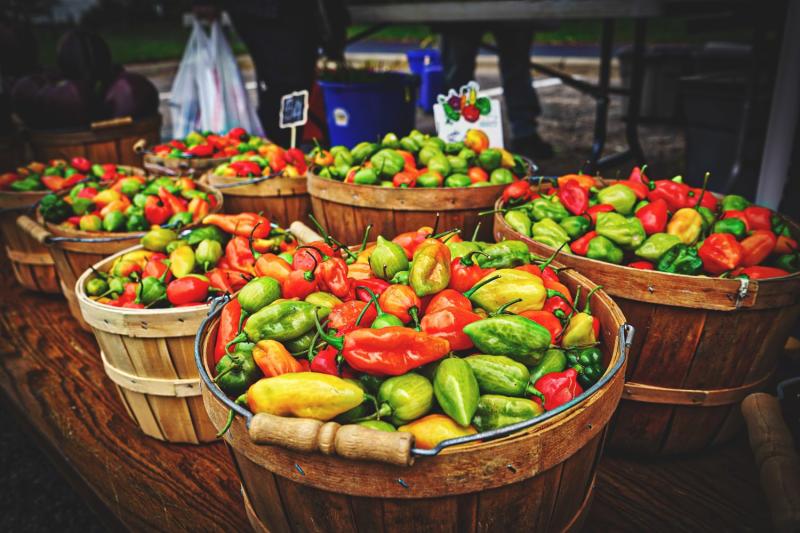 The Brooklyn Park Farmers Market offers a gathering place to purchase vendor-grown produce, and vendor-made specialty foods and consumable items. The market promotes and supports healthy living, local agriculture, and community interaction all in an upbeat, welcoming atmosphere. Due to the rich diversity in Brooklyn Park, the farmers market provides culturally diverse produce like plantains, okra, bok choy, soy bean sprouts and more. Vendors sell their products directly to the public, allowing consumers to have a direct relationship with them. 
Wednesdays, 2 p.m. to 6:15 p.m., July 7 through October 13, 2021

Brooklyn Park Community Activity Center (back parking lot)
5600 85th Ave N
Brooklyn Park, MN 55443
Osseo Farmers Market
Check out the quaint Osseo Farmers Market every Tuesday afternoon on the north side of lovely Boerboom Veterans Park. Enjoy shopping the wide variety of produce, flowers, and baked goods. Then, stick around for music and movies in the park at night.
Tuesdays, 3 p.m. to 7 p.m. July through September, 2021

Boerboom Veterans Park
Central Avenue and 4th Street
Osseo MN, 55369
Global Markets

Dragon Star Supermarket
Hailed as one the largest international supermarkets in Minnesota, Dragon Star Supermarket offers 60,000-square-feet of the finest world grocery products available. The store carries Asian, African, Indian, Hispanic, and Middle-Eastern products. Recent arrivals include durian fruit, Thai mangoes, blue crabs, crawfish, pork, chicken wings, tofu, rice, and so much more.
Dragon Star Supermarket (in Parksquare Shopping Center)
8020 Brooklyn Blvd
Brooklyn Park, MN 55445
763-315-4322
Viengchan Oriental Market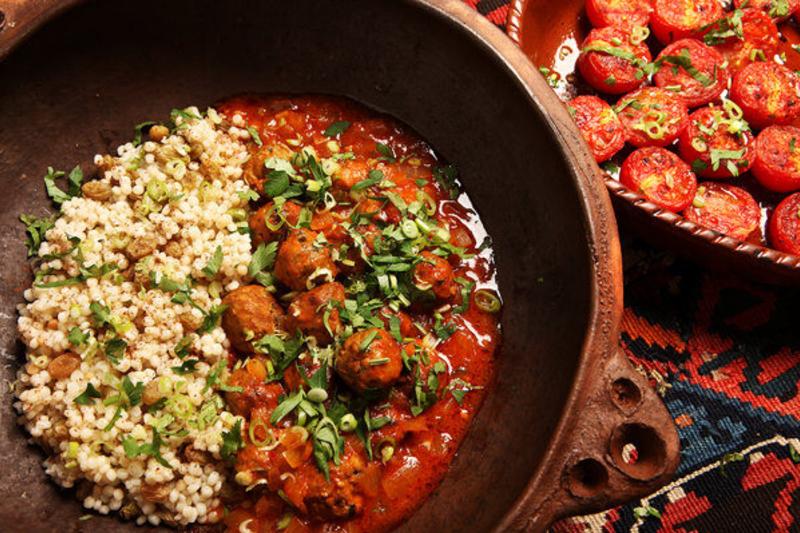 For a quick pick-up, head to Viengchang Oriental Market, a wonderful little Hmong grocery store selling Asian and African foods, including rambutan, red garlic, papaya salad sauce, bamboo, boba ice cream bars, fresh mangoes, longan, and pho noodles. You also get 5% cashback rewards through June 30, 2021, when you shop in-store!
3050 Brookdale Drive
Brooklyn Park, MN 55444
763-566-4489
Value Foods African Market
Value Foods African Market has multiple locations for everything you need to prepare and feast on authentic African dishes. Meat and poultry are humanely raised, processed, packed, and distributed under HALAL guidelines and dietary laws. The market specializes in whole lamb, whole goat legs, and a wide variety of dry fish and seafood products. Located in the Zanebrook Shopping Center in Brooklyn Park, the market also features an African "grill" in the back of the store. Set up cafeteria-style, choose pre-cooked food from the extensive warming tray selections like okra stew, attieke, roasted goat, tobogee, and domoda (peanut butter stew).

7609 Welcome Ave N
Brooklyn Park, MN 55443
763-561-8888
6820 Humboldt Ave N
Brooklyn Center, MN 55430
763-566-1482
615 66th Ave N #5
Brooklyn Center, MN 55430
763-432-7420
African International Market
African International Market is an online store with a warehouse based on Brooklyn Park. It's a great place to do online shopping for everything you need for delicious African and Caribbean dishes, including chili pepper sauce, palava sauce, cassava leaves, goat meat, banku mix, stock fish, red palm oil, and kenkey. The market also sells spices, natural supplements, cosmetics, and health and beauty products like Carotone Body Lotion.
Share your shopping finds with us on Facebook, Twitter, and Instagram using the hashtag #WeLoveMNW!