Enjoy endless opportunities for FREE fun in and around Minneapolis Northwest. Making memories shouldn't have to cost a fortune, whether you're on vacation or visiting from a neighboring city, so we're here to help. We've put a list together of 50 FREE things to do in Minneapolis Northwest and the Twin Cities. From zoos and nature, to museums and art festivals, we have something for you!

St. Paul Winter Carnival
1. Bundle up and explore the St. Paul Winter Carnival, known as the "Coolest Celebration on Earth." Free things include the ice and snow sculpture park, medallion hunt, live entertainment, and more. 
2. Hike around Elm Creek Park Reserve with more than 4,900 acres to explore! The park also has an 18-hole basket disc golf course you can use for free when you bring your own discs. 
3. Enjoy family time together in a unique setting at Historic Eidem Farm with its free summer Concerts at the Farm. A food truck will be on site for each concert.
4. It doesn't cost a thing to window shop the best stores in the northwest metro at The Shoppes at Arbor Lakes. Enjoy this outdoor mall experience as you browse national chains and local boutiques for unique finds. 
5. Enjoy a free puppet show at West Palmer Park on select Saturdays as part of the Palmer Puppets series.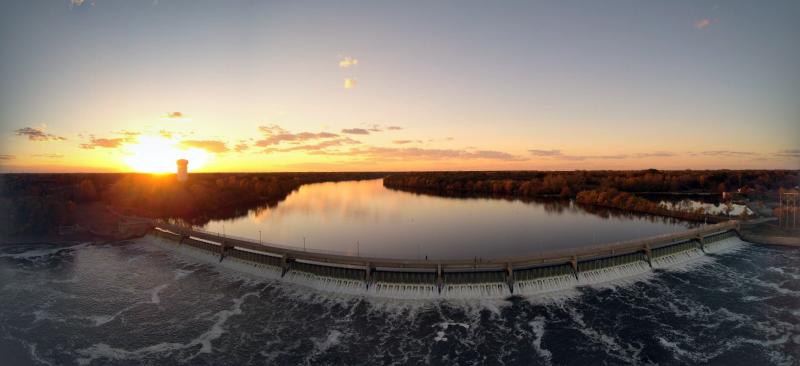 Mississippi Gateway Regional Park
6. Walk, run, bike, or stroll across the Mississippi River at Mississippi Gateway Regional Park. The 12-foot-wide walkway and dam have excellent views of the river and surrounding parks. There are also lots of opportunities to spot wildlife.  
7. Go for a swim at Weaver Lake Community Park. The family-friendly beach is open from Memorial Day to Labor Day. Other park amenities make it a nice spot to spend the whole day.
8. Go fishing (and ice fishing at Fish Lake Regional Park. Cast your line from shore or dock, or bring your own boat. 
9. Admission to the Walker Art Center in Minneapolis is free on the first Saturday of every month and every Thursday night from 5 - 9 p.m. Kids and teens under 18 are always free.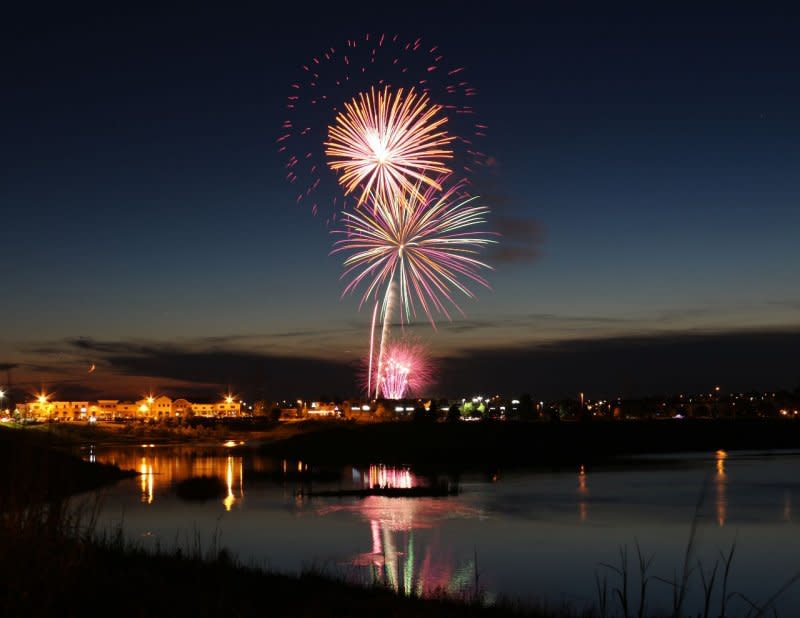 Maple Grove Days
10. Check out Maple Grove Days next July 2022 with free entertainment, live music, yoga sessions, parades, bed races and fireworks. 
11. There's nothing better than outdoor live music in the summer. Check out our Summer Music and Movies Schedule for the latest on various FREE concert series in the area like Sounds of Summer in Maple Grove and Music on the Lawn in Brooklyn Park.
12.  Venture into the Minneapolis Sculpture Garden where admission is always free, all day every! Get a selfie with the iconic Spoonbridge and Cherry sculpture with the downtown skyline in the background.
13. Attend one of the largest jazz festivals in the Upper Midwest – the Twin Cities Jazz Festival! This year features a special four-day virtual concert, and all streamed concerts are free. Expect a rousing in-person event in 2022.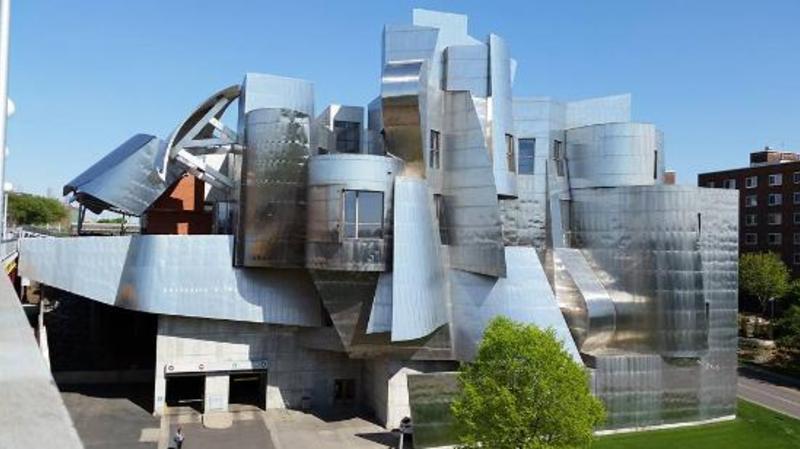 Weisman Art Museum
14. View stunning artwork by 20th-century American artists at the Weisman Art Museum at the University of Minnesota. Admission is free.
*The museum is closed for maintenance until fall 2021.  
15. Discover the rich agricultural history of Brooklyn Park at Historic Eidem Farm during Brooklyn Park History Day each August. The 19th century house will be open for tours and demonstrations.
16. Get some great fall photo opps at Twin Cities Harvest Festival and Maze. Entrance to the fairgrounds is free.
17. Take in all the international flavors at the Midtown Global Market where you can find more than 40 businesses and restaurants from many countries around the world. Attend on Saturdays from noon to 2 p.m. for cultural performances and celebrations.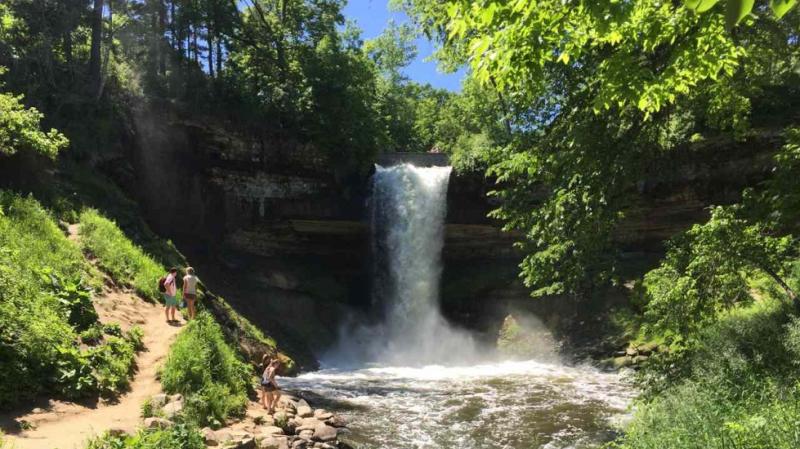 Minnehaha Falls Regional Park
18. Walk around Minnehaha Falls Regional Park – 193 acres with a 53-foot waterfall, limestone bluffs, and river overlooks. This park is beautiful in every season, even in winter when the falls are frozen.
19. Grab your binoculars and go birding at Palmer Lake in Brooklyn Center where you can see many native and migratory birds.
20. The Minnesota Children's Museum has free admission on the third Sunday of the month.
21. Explore the tropics and meet exotic animals from around the world at the free Como Zoo & Conservatory.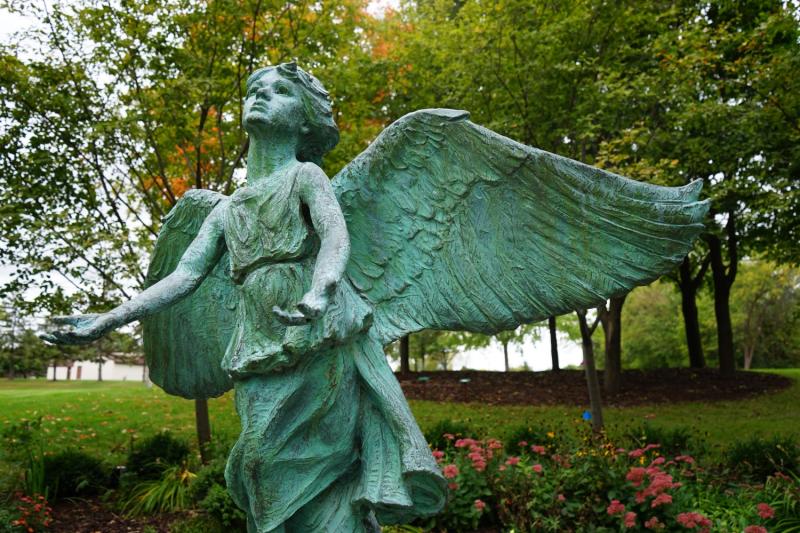 Angel of Hope at the Maple Grove Arboretum
22. Visit the Angel of Hope statue at the Maple Grove Arboretum. This serene spot pays homage to those who have passed, and offers a tranquil space for quiet reflection.
23. Grab some friends and blankets and watch a movie in the park. 
24. Ice skate the Central Park Ice Loop from November through March. Access to this unique ice trail is free! Skate rentals are available if you don't have your own.
25. Temple tours are back at the beautiful Hindu Temple of Minnesota in Maple Grove! Tours are conducted Saturday morning by appointment only. Groups of 10 or more can do tours during the week. The temple is a structural wonder.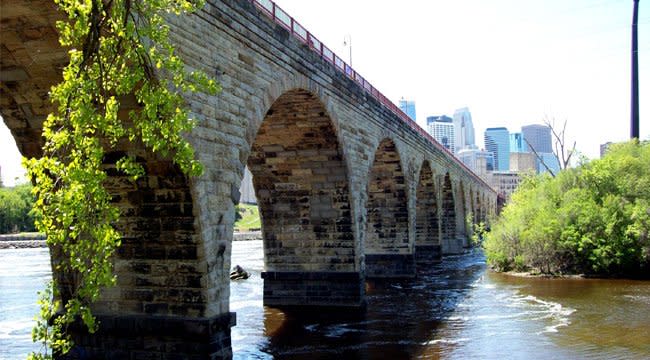 Stone Arch Bridge
26. Stroll the Stone Arch Bridge and enjoy the view of St. Anthony Falls. It's also free to attend the Stone Arch Bridge Festival every May - an exciting and well-known area art festival. 
27. Bike up and down Shingle Creek Regional Trail. This trail connects Brooklyn Center and Brooklyn Park, and connects with Shingle Creek Parkway and trails in Minneapolis.
28. Take the kids for a splash to cool off in the summer at the splash pad at Central Park in Maple Grove. The multi-colored LED lights make it really cool in the evening. The splash pad is flat and accessible to anyone, including the nearby park!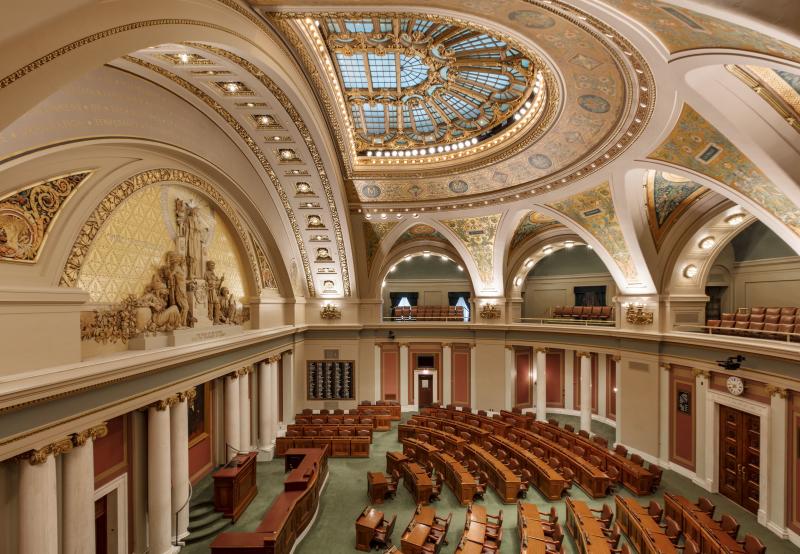 Minnesota State Capitol
29. See where the Minnesota state legislature assembles on a Minnesota State Capitol tour. Get an overview of Capitol history, art, architecture, and state government. You'll also walk under the second-largest self-supported marble dome in the world!
30. Attend Free Family Fun Days at Mississippi Gateway Regional Park. These free events focus on a specific nature theme and activity each week
31. Check out a free comedy show! ACME Comedy Company has Open Mic Night on Tuesdays. These events serve as a starting ground for many comics.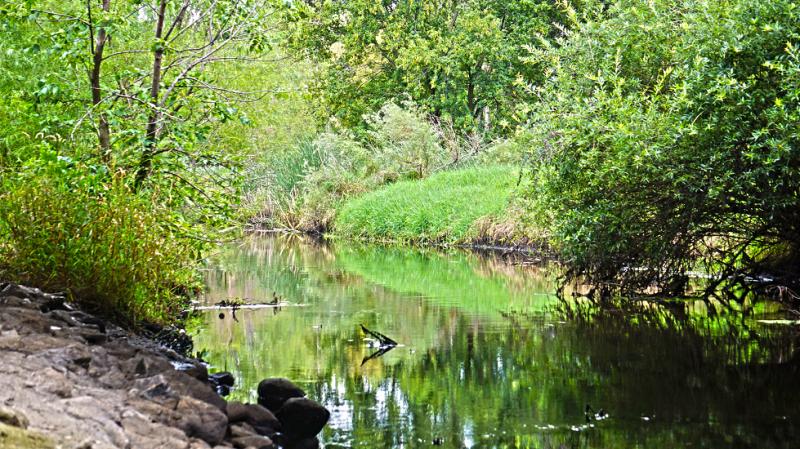 Palmer Lake
32. Walk or run a 5k around Palmer Lake's loop in Brooklyn Center. Makes a great spot if you're training for a race. 
33. Walk across the Irene Hixon Whitney Bridge, connecting the Minneapolis Sculpture Garden to Loring Park. The bridge received a beautiful makeover in 2018 and features a poem written for the structure by Pulitzer Prize-winning poet John Ashbery. Follow the lines of poetry as you cross the bridge.  
34. The Saint Paul Chamber Orchestra holds many free family concerts throughout the year at the Lake Harriet bandshell. Tickets are free but reservations are required.
35. Get in tune with your healthy side. Area farmers markets not only have a plethora of food options, but many have free entertainment and kids activities.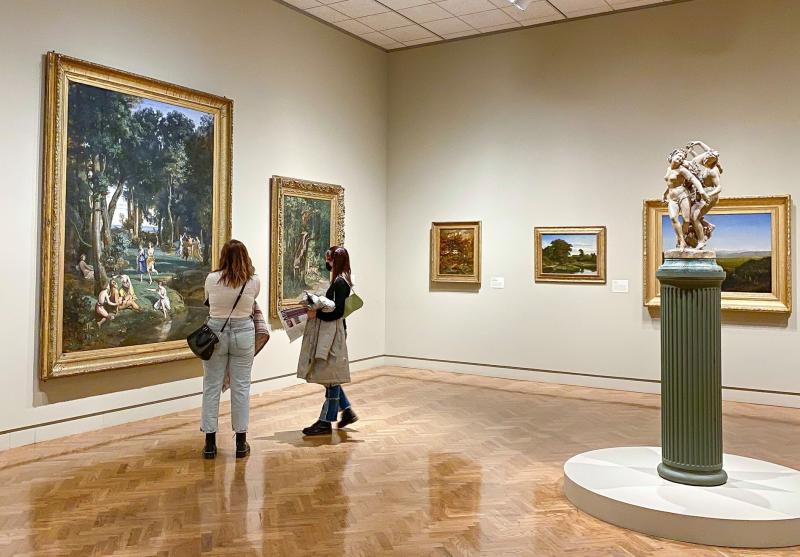 Minneapolis Institute of Art
36. Visit the Minneapolis Institute of Art's world-class collection, including world-famous masterpieces by Van Gogh, Monet, and Picasso.
37. For more art, check out popular spring and summer art events in the Twin Cities that are free to attend and browse, such as the Loring Park Art Festival and the virtual Powderhorn Art Fair.
38. Snap pics and enjoy the beautiful and mind-boggling 3D chalk murals (like the one above) at Chalkfest at Arbor Lakes. Event admission is always free!  
39. Celebrate Independence Day by attending the Minneapolis Aquatennial celebration. This multi-day event features a nighttime Torchlight Parade and exceptional fireworks over the Mississippi River.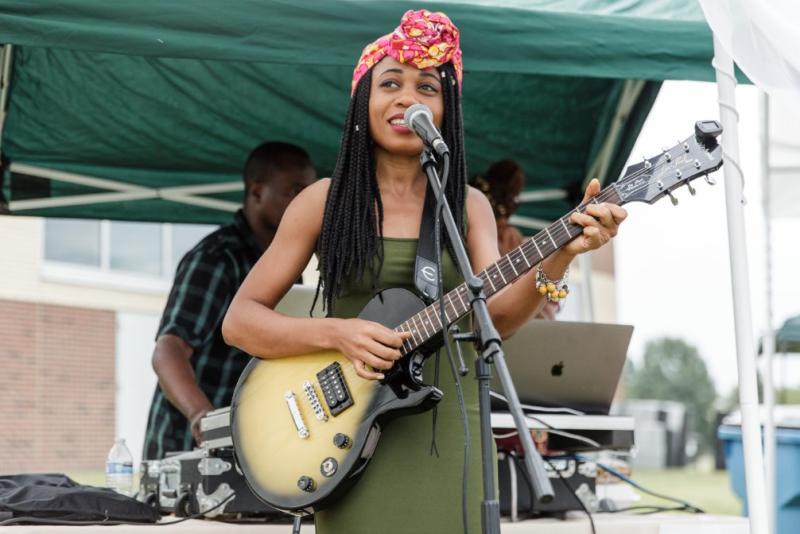 IgboFest
40. Come together with multiple cultures of the Minneapolis Northwest community at Brooklyn Park's IgboFest, a celebration of Nigerian independence. 
41. The Twin Cities has not one, but two St. Patrick's Day Parades! St. Paul is during the day and Minneapolis is in the evening.
42. At the Guthrie Theater, anyone is welcome to tour the public spaces inside the building, including the endless bridge and the Amber Room with a glass floor.
43. Learn about Ramsey County's Landmark Center, a historic cultural center, by taking a free self-guided tour.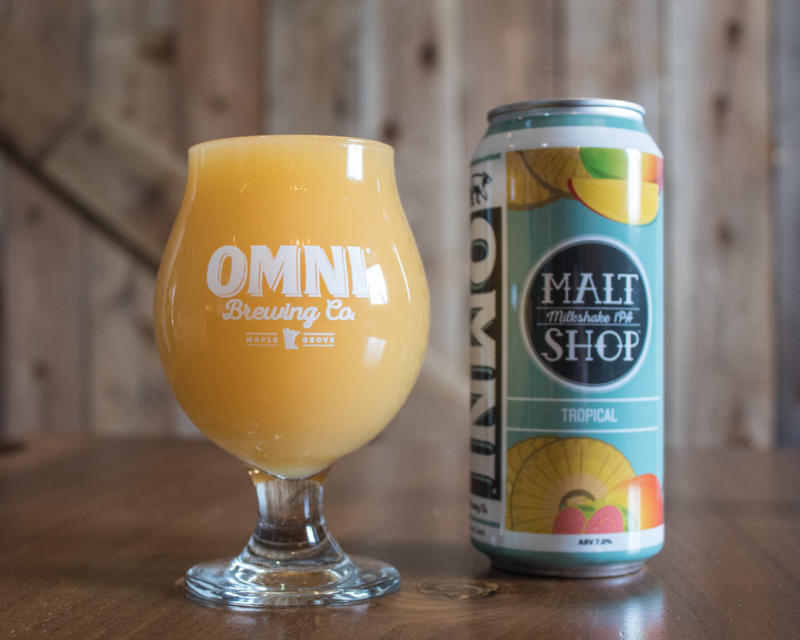 OMNI Brewing Co.
44. The Twin Cities have become a hopping beer destination. We recommend you purchase a Minneapolis/St. Paul Pub Pass, which then gives you a FREE beer at 25 local breweries, including OMNI Brewing, Co. in Maple Grove.
45. Watch harness horse racing at Running Aces Harness Park. Admission is always free, and the attraction is family friendly.
46. Spend a day at Twin Cities World Refugee Day in Brooklyn Center celebrating the culture refugees bring to Minnesota, with entertainment, food, and other activities.
47. Take a guided tour of the historical Cathedral of Saint Paul on weekdays at 1 p.m., Tuesday-Friday.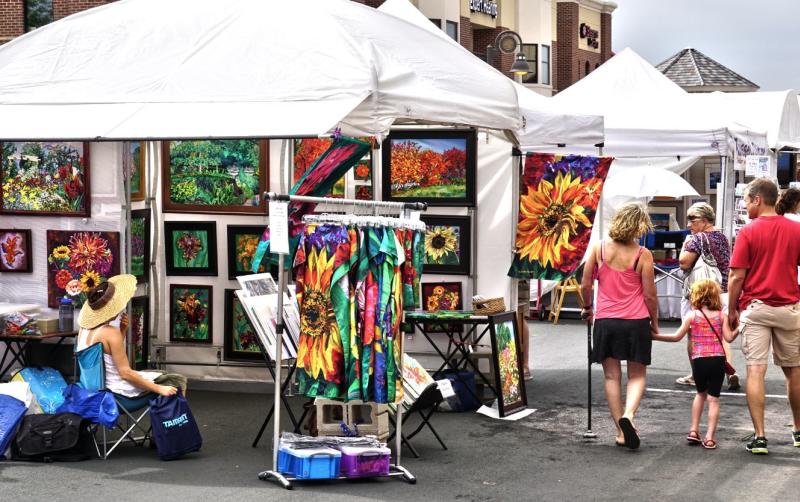 Arbor Lakes Art Fair
48. Attend the Arbor Lakes Art Fair at The Shoppes at Arbor Lakes during Maple Grove Days. Browse 20+ unique local artists and vendors, including ceramics, leather goods, photography, and much more.   
49. Celebrate authentic Irish heritage through a multitude of activities at the Irish Fair of Minnesota.
50. Walk around the Mall of America and do some people-watching; parking and entering the mall is free year-round. Fun fact: The mall opens three hours before the stores for mall walkers to enjoy a few loops around MOA's half-mile circumference.