Enjoy endless opportunities for fun in and near Minneapolis Northwest. We understand that sometimes you don't want to spend a lot of money while on vacation so we're here to help. We've put a list together of 50 FREE things to do in Minneapolis Northwest and the Twin Cities. From zoos, to nature, to museums, we have something for you.
1.  Hike around Elm Creek Park Reserve – over 4,900 acres!
2.  Head over to the Shoppes at Arbor Lakes throughout the summer for a variety of concerts and music event series.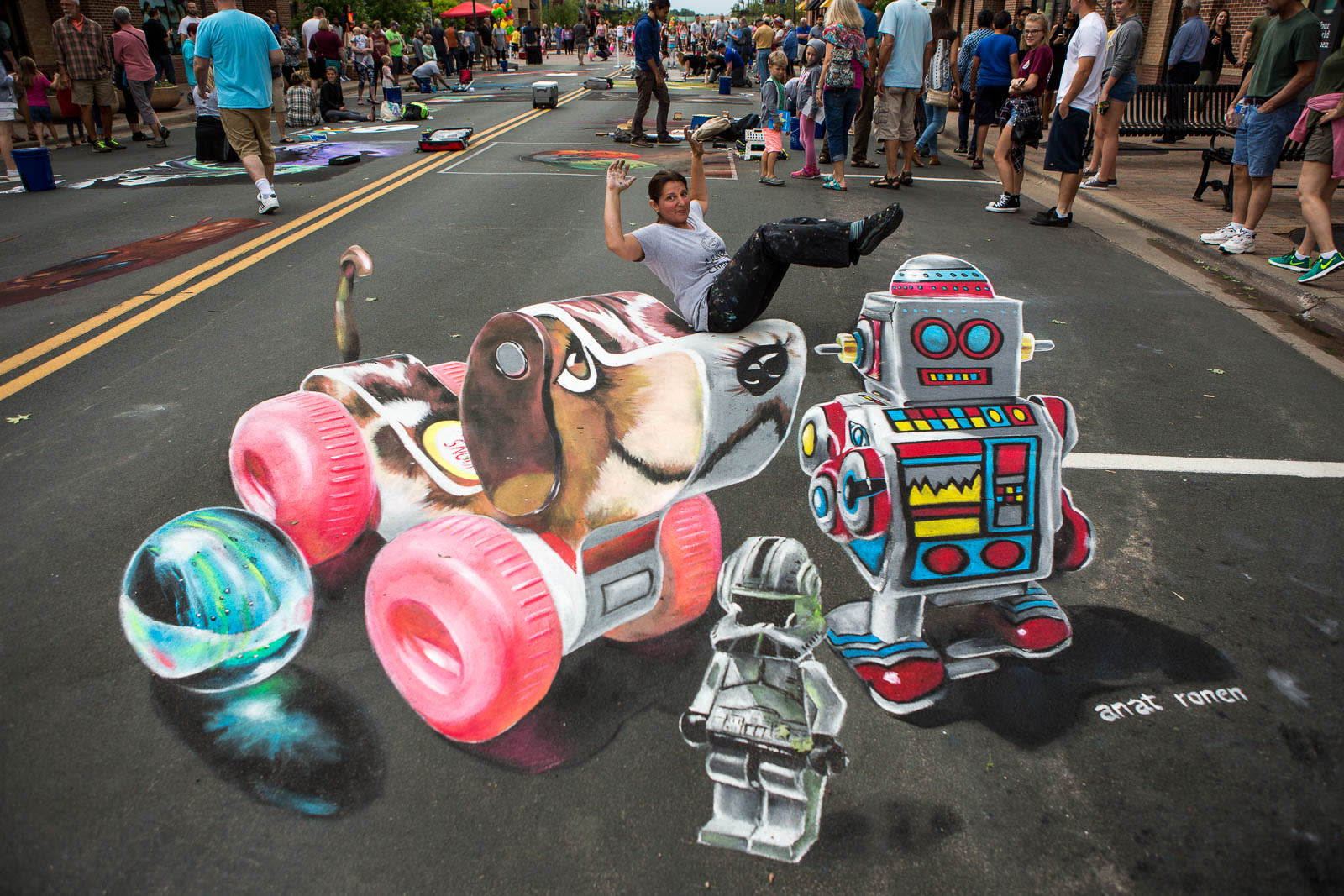 3.  Snap some pics and enjoy the beautiful and mind-boggling 3D chalk murals at Chalkfest at Arbor Lakes!
4.  Enjoy family time together at Historic Eidem Farm with FREE summer concerts and story time.
5. Groove to some classic tunes by big names at Maple Grove's Concert on the Lawn.
6.  Walk across the Mississippi River at Mississippi Gateway Regional Park. 
7.  Venture into the Minneapolis Sculpture Garden where you can take your picture with the iconic cherry and spoon.
8.  Go fishing at Fish Lake Regional Park – by land or bring your own boat. 
9.   Check out Minneapolis Northwest's summer city festivals, Earle Brown Days and Maple Grove Days. 
10.  Walker Art Center is FREE from 5 p.m. – 9 p.m. every Thursday evening and the first Saturday of every month.
11. There's always FREE live music to be found in the summer. Check out our guide to all the music in the parks in Minneapolis Northwest this summer including Town Green Sounds of Summer, Sounds at Sunset at Rush Creek Golf Club, summer music at The Shoppes at Arbor Lakes and more!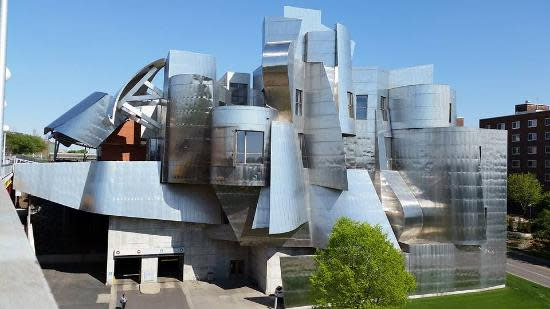 12.  View stunning artwork by 20th-century American artists at the Weisman Art Museum.
13.  Take a FREE yoga class on one of the beautiful parks in Maple Grove, Brooklyn Park, and Brooklyn Center.
14.  Attend one of the largest civic jazz festivals in the Upper Midwest – the Twin Cities Jazz Festival!
15.  Walk around the Mall of America and be amazed by how big it is. Shop until you drop at the more than 500 stores and don't forget to enjoy the wide variety of restaurants and attractions!
16.  Attend the largest open studio tour in the country - Art-A-Whirl! And enjoy a few local brews while you explore with our beer and art gallery pairings!
17.  Take in all the international flavors at the Midtown Global Market where you can find more than 40 businesses and restaurants from many countries around the world.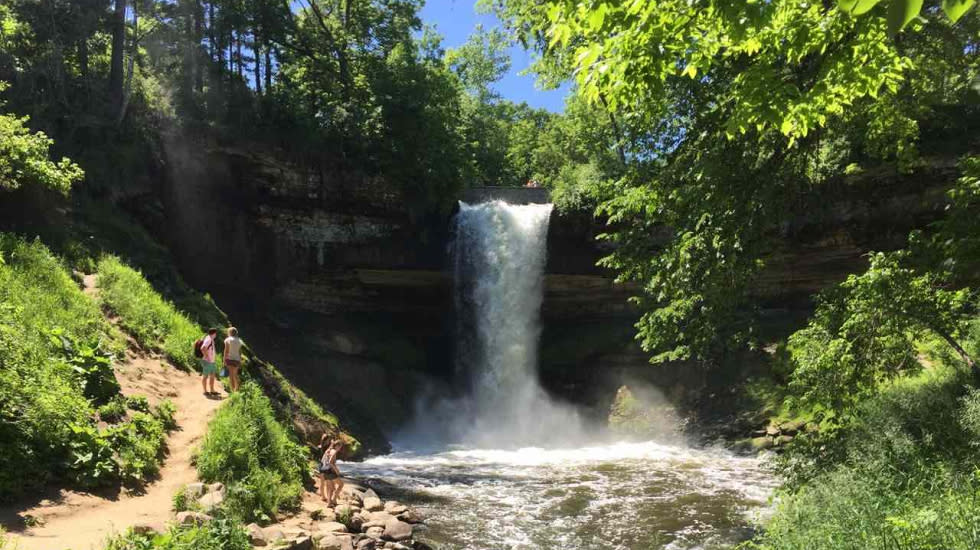 18.  Walk around Minnehaha Falls Regional Park - 193 acres with a 53-foot waterfall, limestone bluffs and river overlooks.
19.  Go birding at Palmer Lake in Brooklyn Center where you can see many native and migratory birds.
20.  The Minnesota Children's Museum has FREE admission on the third Sunday of the month.
21.  Explore the tropics and meet exotic animals from around the world at Como Zoo & Conservatory.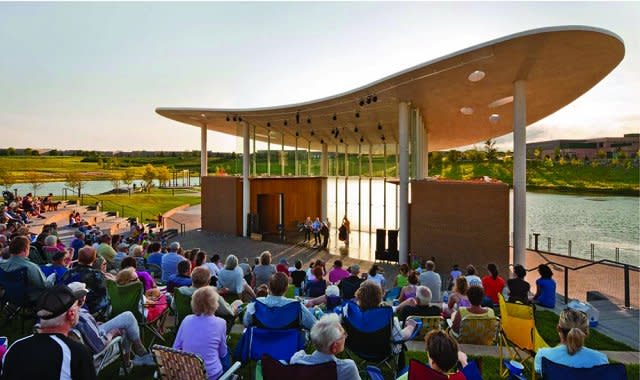 22.  Town Green in Maple Grove holds free community events and concerts throughout the summer.
23.  Grab some friends and blankets and watch a movie in the park. Choose from a variety of fun family friendly films under the stars during Brooklyn Center's Entertainment in the Park, Movies in the Park in Brooklyn Park and Music & Movies in the Park in Osseo. 
24.  Ice skate in downtown St. Paul at the Wells Fargo Winterskate.
25.  Go on a FREE guided tour (with admission fee) at the Bell Museum of Natural History every Sunday.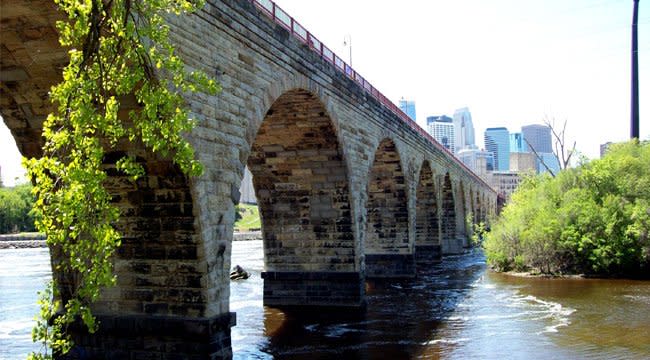 26.  Stroll the Stone Arch Bridge and enjoy the view of St. Anthony Falls.
27.  Bike up and down Shingle Creek Regional Trail. This trail connects Brooklyn Center and Brooklyn Park.
28.  Take the kids for a splash to cool off in the summer at the splash pad at Central Park in Maple Grove.
29.   See where the Minnesota state legislature assembles on a Minnesota State Capitol tour. 
30.   Take a self-guided or walk-in tour of the Ramsey County Courthouse.
31.   The Minnesota Landscape Arboretum has FREE admission on the third Monday of every month.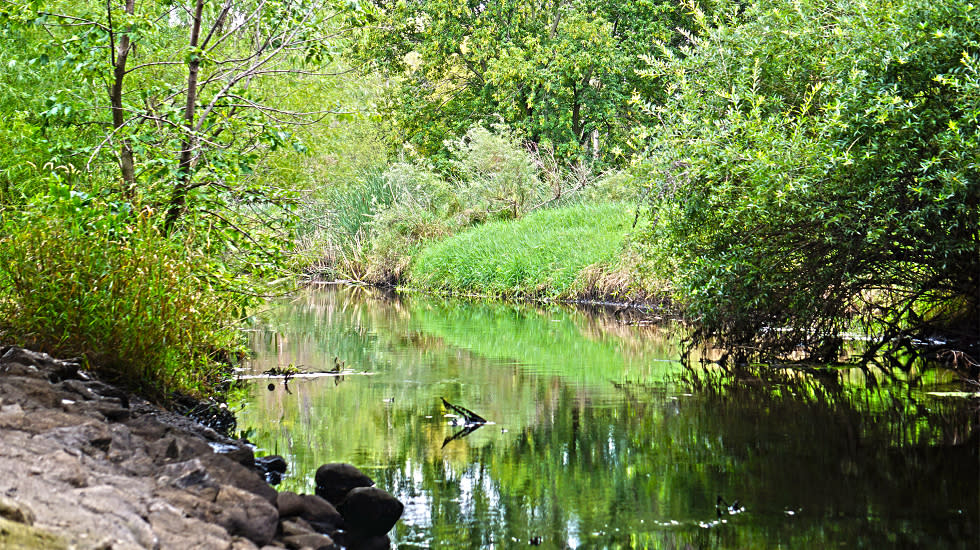 32.   Walk or run a 5k around Palmer Lake's loop in Brooklyn Center.
33.   Check out a FREE comedy show. ACME Comedy Company's has Open Mic Night on Mondays.
34.   The Saint Paul Chamber Orchestra holds many FREE family concerts throughout the year. Reservations are required.
35.   Get in tune with your healthy side. Farmers Markets not only have a plethora of food options, but many have free entertainment and kids activities.
36.   Visit the Minneapolis Institute of Art's world-class collection, including some world-famous masterpieces.
37.   Take in a concert from the Minnesota Sinfonia – all concerts are FREE and children are welcome and encouraged to attend all performances.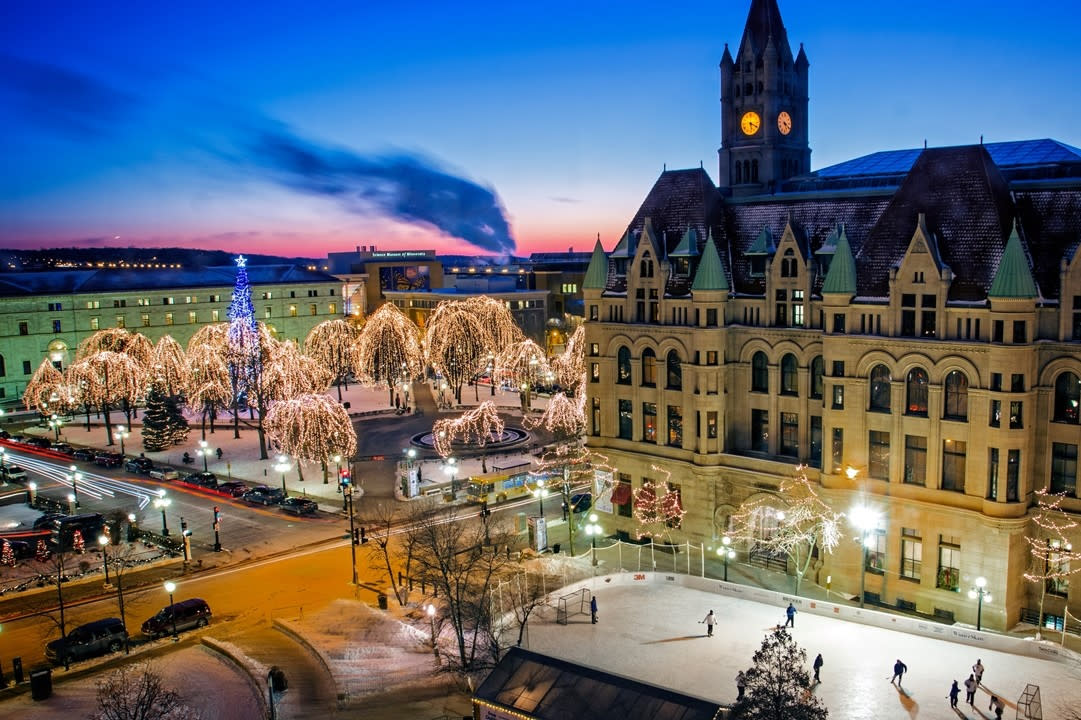 38.   Bundle up and explore the St. Paul Winter Carnival, known as the "Coolest Celebration on Earth."
39.   The Twin Cities has not one, but two St. Patrick's Day Parades! St. Paul is in the day and Minneapolis is in the evening.
40.   Celebrate Independence Day by attending Red, White & Boom! This event features live music, great food, fun activities for the whole family and the grand finale - fireworks!
41.   Come together with multiple cultures of the Minneapolis Northwest community at IgboFest Minnesota!
42.   At the Guthrie Theater, anyone is welcome to tour the public spaces inside the building, including the endless bridge and the Amber Room with a glass floor.
43.   Learn about the history of Landmark Center by taking a FREE public tour.
44.   Take a tour of the historical Cathedral of Saint Paul.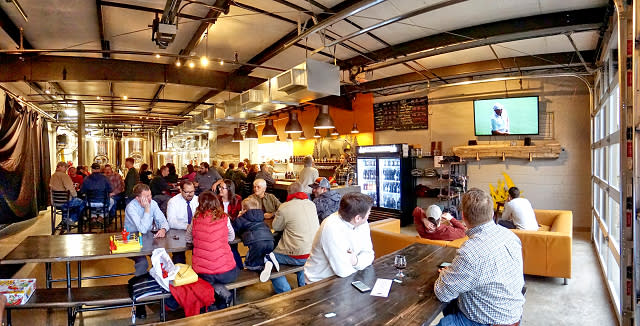 45.   The Twin Cities have become a hopping beer destination. Take a brewery tour at one of 40+ breweries around the metro.
46.   Spend a day at Twin Cities World Refugee Day in Brooklyn Center celebrating the culture refugees bring to Minnesota, with entertainment, food, and other activities.
47.   Watch harness horse racing at Running Aces Harness Park. Admission is always FREE.
48.   The Minnesota Institute for Astrophysics holds public viewings every Friday night. You'll have the chance to observe some of the same celestial objects that have inspired sky-gazers throughout history.
49.   Celebrate authentic Irish heritage through a multitude of activities at the Irish Fair of Minnesota.
50.   Drive the scenic West and East River Parkways. Both start in Minneapolis and follows you along the Mississippi River. West will lead you to Minnehaha Falls Regional Park and East leads to Saint Paul.