Live music and fun movies are best experienced outside on warm summer nights, and Minneapolis Northwest is proud to host a variety of outdoor music and entertainment events throughout June, July and August. Check out the schedules below and make plans to enjoy the sunset and stars peeking out as you groove to live music or watch your favorite film.
Town Green Sounds of Summer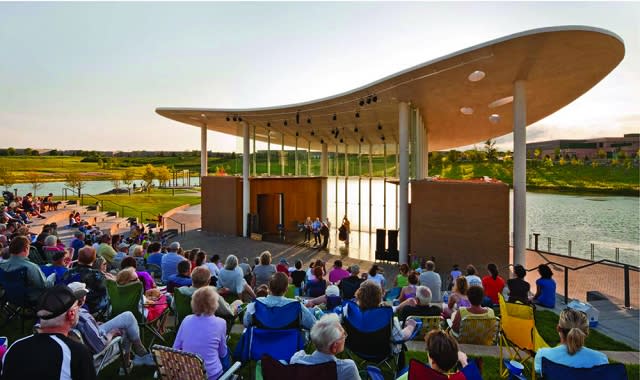 You don't have to wait for the weekend to enjoy outdoor music. Head to the always popular Town Green Sounds of Summer concert series at the Town Green Bandshell in Maple Grove.
Usher in the Week – Mondays at 7 p.m.
Enjoy a variety of music genres including jazz, bluegrass, rock, country and 80's pop, and you won't want to miss the salsa beats of Salsa del Soul, or the unique blend of vocals of the a capella group, Six Appeal.
Find the Joy – Wednesdays at 7 p.m.
Kick back with more great bands and styles of music like a capella, swing, and performances by the Bee Gees Tribute Band and Chase and Ovation, a Prince tribute band. Get excited for the Minneapolis Commodores, a 4-part barbershop style a cappella group with singing styles ranging from solemn spirituals and up tempo Christmas arrangements, to vocal swing jazz. 
Kids Have Character – Thursday mornings at 10:30 a.m.
Give your kids a musical treat on Thursday mornings with great children's groups like Kidsdance, Alphabits, and Wendy's Wiggle Jiggle and Jam. Kids are encouraged to move and dance down by the front of the stage!
Movies at Sunset – Fridays at dusk
Sing along to Mary Poppins Returns, root for Lego Batman, and enjoy the thrilling adventures in Incredibles 2 when you head to Movies at Sunset. On August 2, take a nostalgic trip back in time with a special screening of Goonies.
Mondays, Wednesdays, Thursdays and Fridays | June 10 through August 23
View Schedule
7991 Main Street North, Maple Grove
Sounds at Sunsets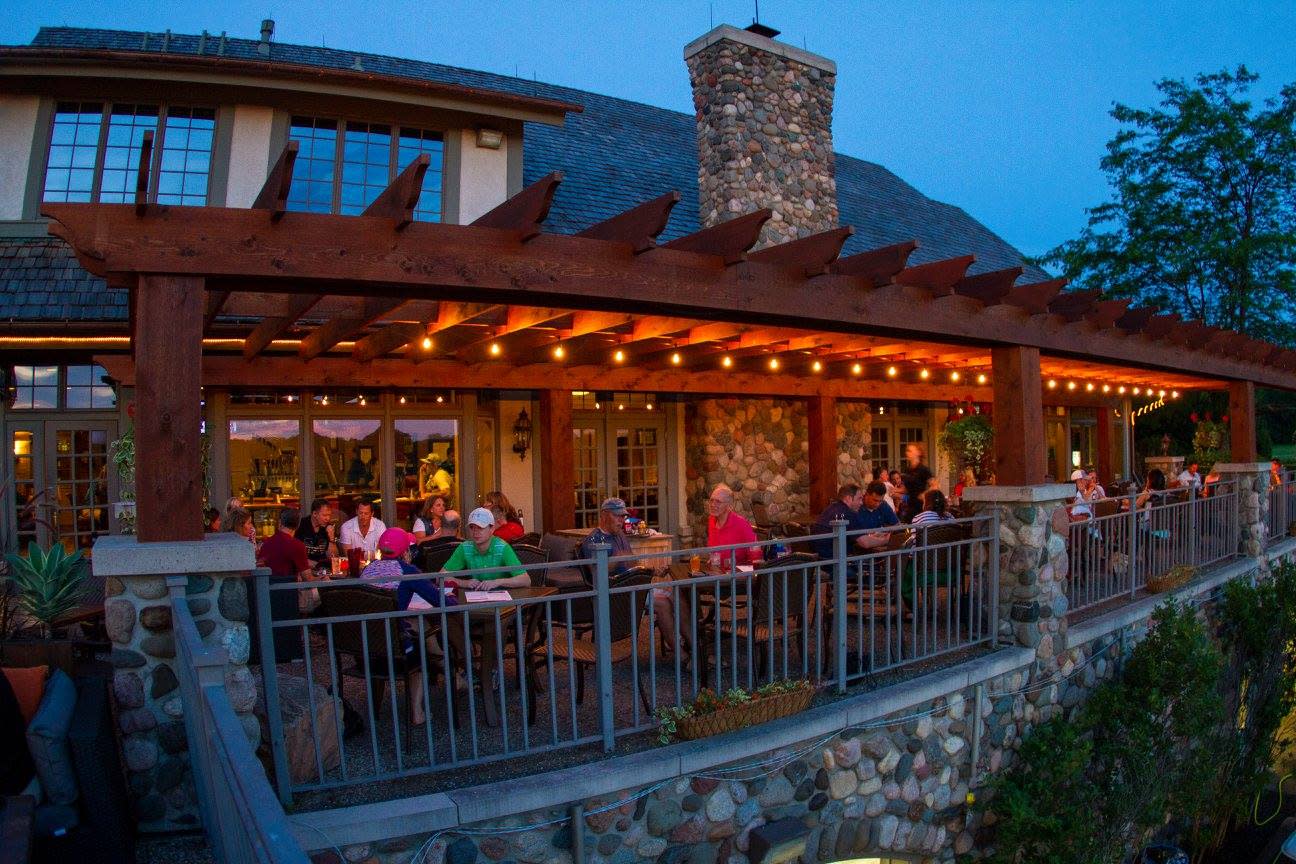 Rush Creek Golf Club's gorgeous stone patio is one of the best in the Twin Cities. With fire pits and hanging lights, this outdoor paradise overlooks the rugged terrain of the course as the sun sets behind the hills. Every Wednesday evening throughout the summer you can enjoy this spectacular ambiance with live music during Sounds at Sunsets. Order craft cocktails and nibble on appetizers from Highlander Restaurant as you relax on the elegant terrace and listen to performances by local musicians.
Wednesdays, 6-10 p.m. │ May 29 through September 4
View Schedule
7801 County Road 101, Maple Grove
Entertainment in the Park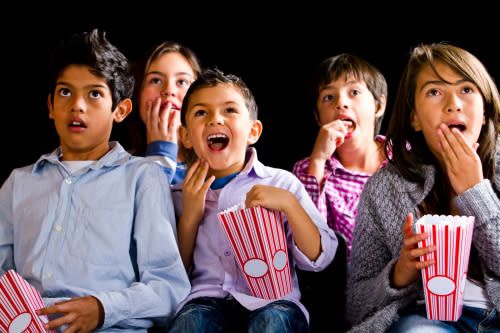 Grab your blankets and lawn chairs for Brooklyn Center's Entertainment in the Park, held at Centennial Civic & Veterans Memorial Amphitheater in the heart of the city. Clap along with local groups like The Castaways or cuddle with your kids under a blanket to watch Incredibles 2. Also, check out entertainment from Innocent Reggae Band adn The Capri Big Band. Picnics and non-alcoholic beverages are welcome and movies begin Fridays at dusk.
Music  | Tuesdays | June 11 through August 13
Movies  | Fridays | August 16 & 23
View Schedule
6301 Shingle Creek Parkway, Brooklyn Center
Music & Movies in the Park
Osseo's Music & Movies in the Park series offers musical entertainment and family friendly movies at Boerboom Park. If you're visiting on Tuesday evenings in June, July or August, join us for all-ages concerts, performances and movie screenings. Have fun with a visit from the Zoomobile or Snake Discovery before watching A Dog's Way Home or Mary Poppins Returns, and purchase treats from local nonprofit organizations. Make a day of it and come early for the Osseo Farmer's Market, open 3-7 p.m., July 9 through August 27 (the market continues through September 24 from 3-6:30 p.m.)
Tuesdays, music at 7 p.m., movies at dusk | June 11 through August 27
Central Avenue & 4th Street, Osseo
Live Music and Entertainment at Maple Grove Days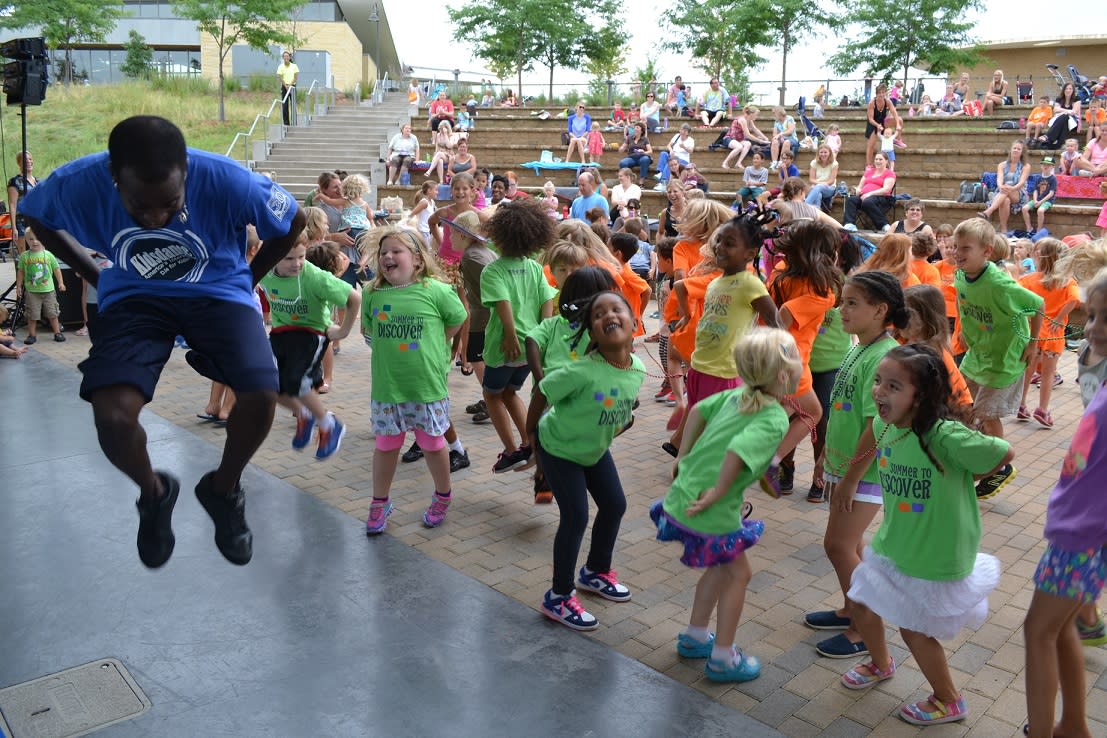 Maple Grove Days is one of Minneapolis Northwest's largest festivals. With more than 40 events during the five-day festival, you and your family and friends are sure to find entertainment you'll love. Don't miss: Maple Grove Days Parade, the Duct Tape Fashion Show, Bed Races, Car Show, Bean Bag Toss Tournament, Saturday night fireworks, an abundance of activities and games for kids, and so much more. The festival is packed with live music like A Billy Joel State of Mind tribute and children's band Tricia & the Toonies.
Wednesday through Sunday | July 10 through 14
View Schedule
7991 Main Street North, Maple Grove
Live Music at The Lookout Bar & Grill
The Lookout Bar & Grill is a locally owned hidden gem that plays host to live music year-round, and in the summer months you can listen outside on the gigantic patio on Friday and Saturday nights. There's never a cover charge and always fun to be had when hanging out in the Lookout's tropical atmosphere – we're talking palm trees! On Fridays  you can enjoy a fish fry and all-you-can-eat shrimp scampi. The Lookout also hosts volleyball leagues with daily games for added entertainment.
Live music | Fridays and Saturdays, 9 p.m.-1 a.m.
8672 Pineview Lane North, Maple Grove
Live Music at Claddagh Irish Pub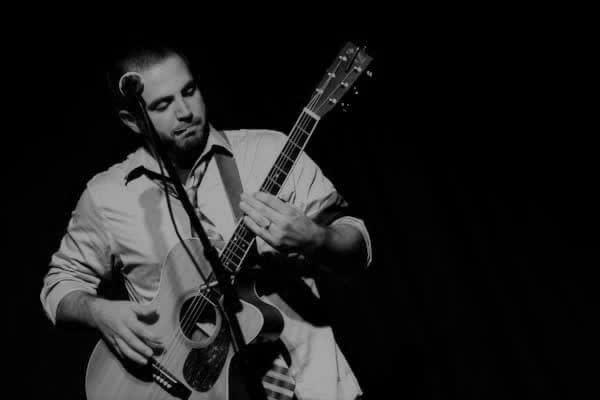 For a taste and sound of the Irish, you can't beat the authenticity of Claddagh Irish Pub, which features live music on Thursday nights and select Friday and Saturday nights. Often times you'll be serenaded by Irish Brigade, a duo playing a variety of Irish & Scottish Traditional as well as the Beatles, Buddy Holly, or Too Broke Blokes – an Irish and bluegrass inspired rock band. Bonus tip: See if you can spot the fairy gardens on the Claddagh's patio.
Thursdays 6-8 p.m.,  Fridays & Saturdays 8-11 p.m.
7890 Main Street North, Maple Grove

For great ideas on how to spend long summer days and nights, head to our Summer Solstice blog. Also read our top picks for Minneapolis Northwest's best patios, along with the best breweries and art galleries. For family friendly fun, check out our favorite things to do with kids this summer.
Share your photos and stories on Facebook, Twitter or Instagram using the hashtag #WeLoveMNW and you may be featured on our website!