One of the highlights of traveling is trying new foods and different local restaurants. On a recent trip to Minnesota I explored three cities in the suburbs of Minneapolis Northwest; Maple Grove, Brooklyn Center, and Brooklyn Park. I discovered some great hearty breakfast spots, diners that have been local staples for years, a whimiscal tea house, and an international fusion restaurant that should serve as an example of what healthy food should taste like. Let me inspire you to come venture out of the big city to visit the suburbs and eat at these restaurants in Maple Grove MN and surrounding areas.
 
Maple Grove Restaurants
Nadia Cakes
I'm going to start this list of Maple Grove restaurants with a cake shop because you may actually want to start off with dessert or have cake for breakfast. A cake or a cupcake does have some of the major food groups; grain, dairy, chocolate, vegetable (carrot cake), etc. This is a no judgement zone, but I'm all for cake for breakfast.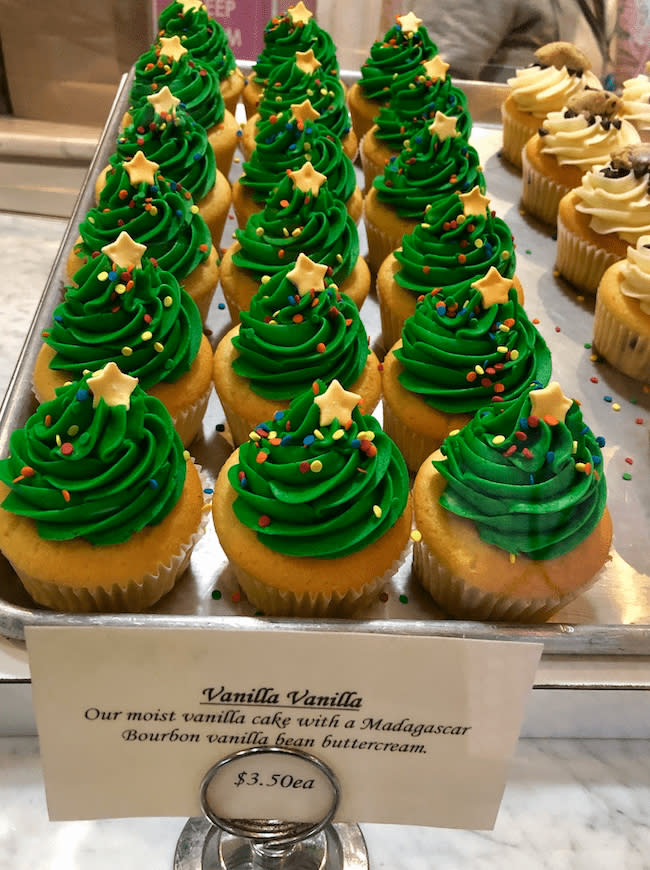 Nadia Cakes is a local bakery in the Arbor Lakes area famous for their award winning Cheesecake Cupcake, April Fools Unicorn Poop Cupcake, and a Geode Rock Cake. They have won awards on Food Network's Cupcake Wars and Holiday Baking Championships. They sell a variety of cupcakes, cakes, pies, cookies, ice cream, and beverages. The flavors offered daily change regularly, but there are always at least 12 different ones including gluten aware versions. There are 285 combinations between their seasonal, monthly specials, and regular staple cupcakes. A list of current flavors can be found on their website.
The Cheesecake Cupcake and the Salted Caramel are by far my favorites with the plain vanilla a close third. Be on the look out for their twice a year $2 cupcake sale. When it happens, the line is out the door and around the corner.
This local favorite gets its name for serving 3 square, scratch made meals a day; breakfast, lunch, and dinner. It's an inviting neighborhood style restaurant in Maple Grove's Arbor Lakes area and has been serving the community for over ten years. When you dine here expect comfort food like mom would make. Many breakfast items are available all day so you can enjoy breakfast, brunch, or brinner any time.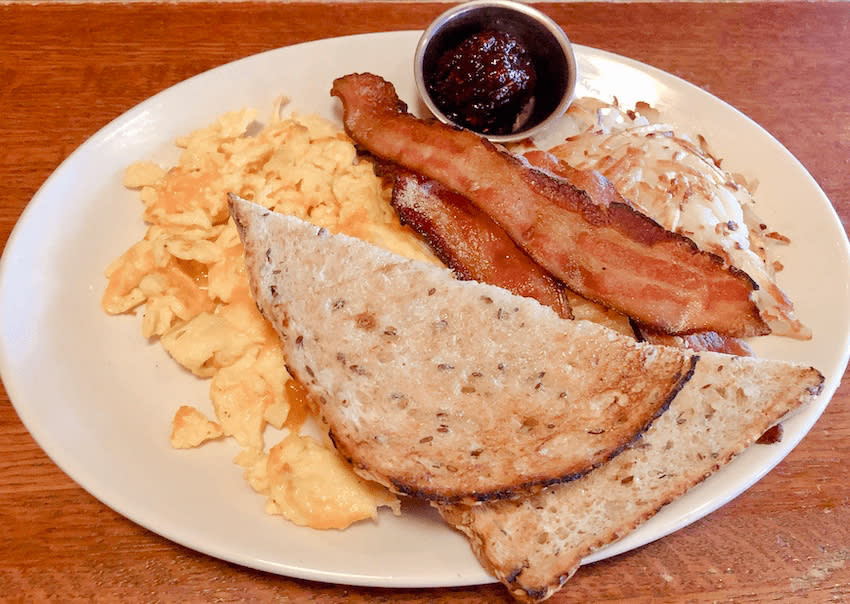 Brooklyn Center & Brooklyn Park Restaurants
Get classic comfort food at this old fashioned diner in Brooklyn Center. For more than 20 years, this retro diner serves up great burgers, homemade chicken pot pie, milkshakes, and desserts.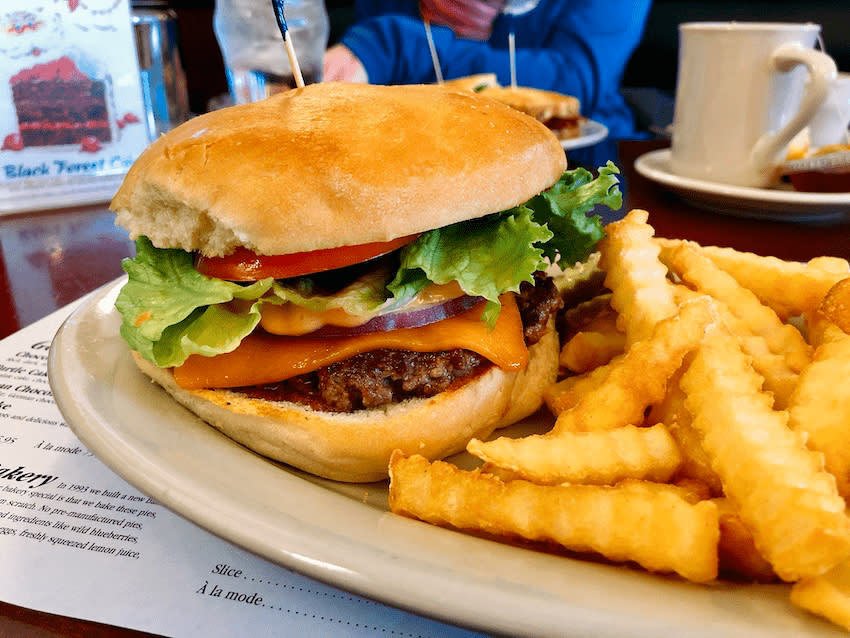 Crazy Cajun
This is the place for fresh cajun style seafood in Brooklyn Park. Locals love Crazy Cajun for their crab boils and steamer pots. Portions are huge and guests can dine in or take away. I'm told that it's also a popular hand out for Minnesota Viking football players. I can neither confirm nor deny…….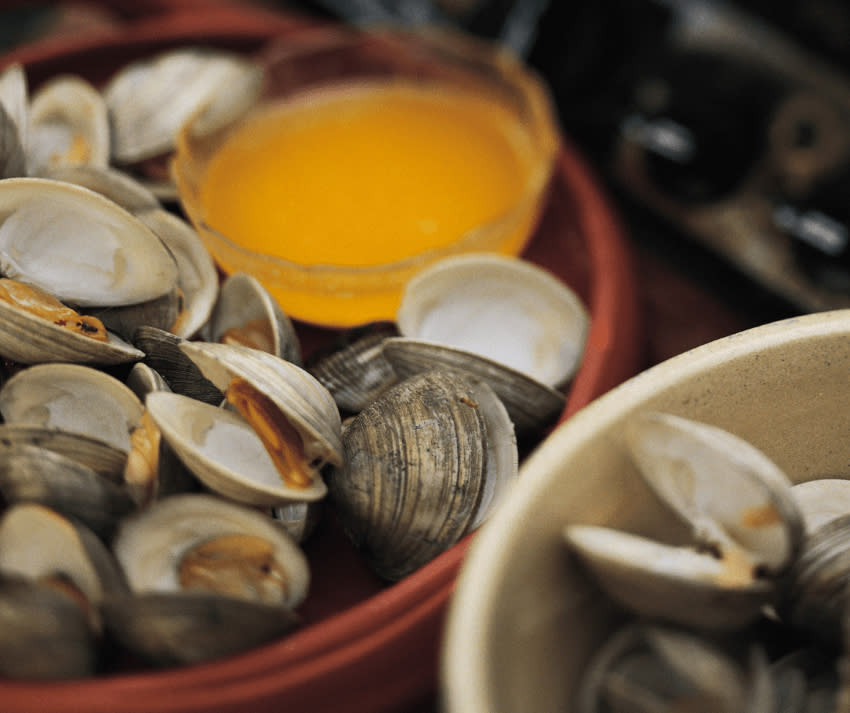 Restaurants Near Maple Grove
Mad Hatter Restaurant & Tea House
Enjoy a unique dining experience inside Anoka's historic Woodbury House. This stately home sets the stage for an Alice in Wonderland themed restaurant. Throughout the house, guests find whimsical decor and furnishings that reference Alice and the Mad Hatter's tea party.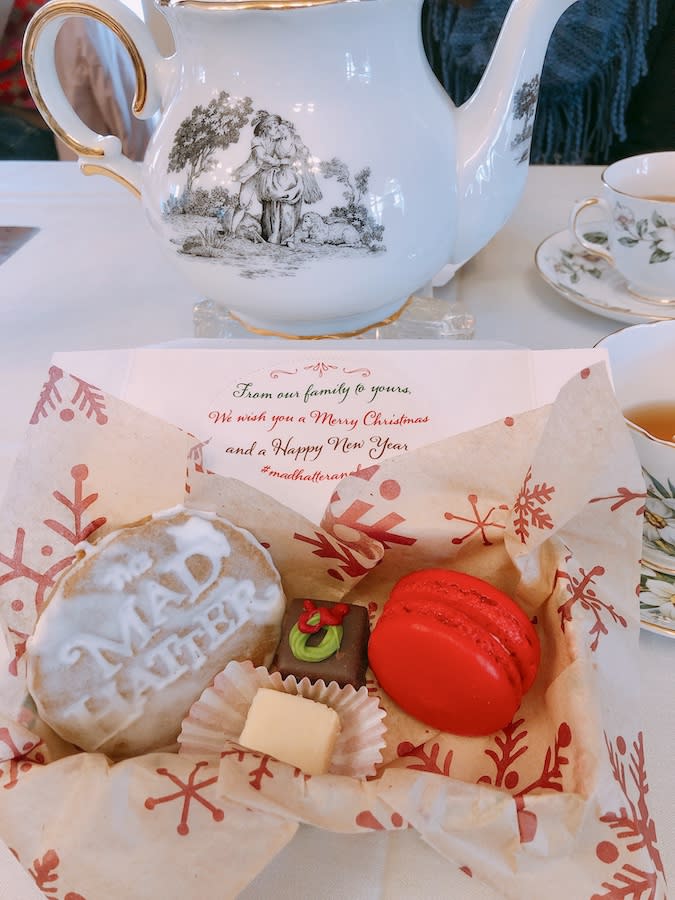 Read the full article in Nicky's blog, Little Family Adventure, here.