In the land of 10,000 theatres, Minneapolis Northwest boasts one of the best. Yellow Tree Theatre in Osseo celebrated its 10th anniversary during the 2017-2018 season with four stellar shows (and other events), delighting audiences around the Twin Cities. Whether you've been to Yellow Tree before, have always wanted to check it out, or have never heard of it, now is the time to go!
Yellow Tree Theatre was founded in 2008 by theatre artists and husband/wife team Jason Peterson and Jessica Lind Peterson who had the dream of enhancing the theatre and arts community in the Minneapolis Northwest area. "Looking back, we were pretty crazy to start up in 2008, but sometimes you have to be a little crazy in order to realize your dreams," Jessica says. She currently works as the Associate Artistic and Development Director, and Jason works as the Executive Artistic Director. Both occasionally act in their productions, and Jessica is an active playwright.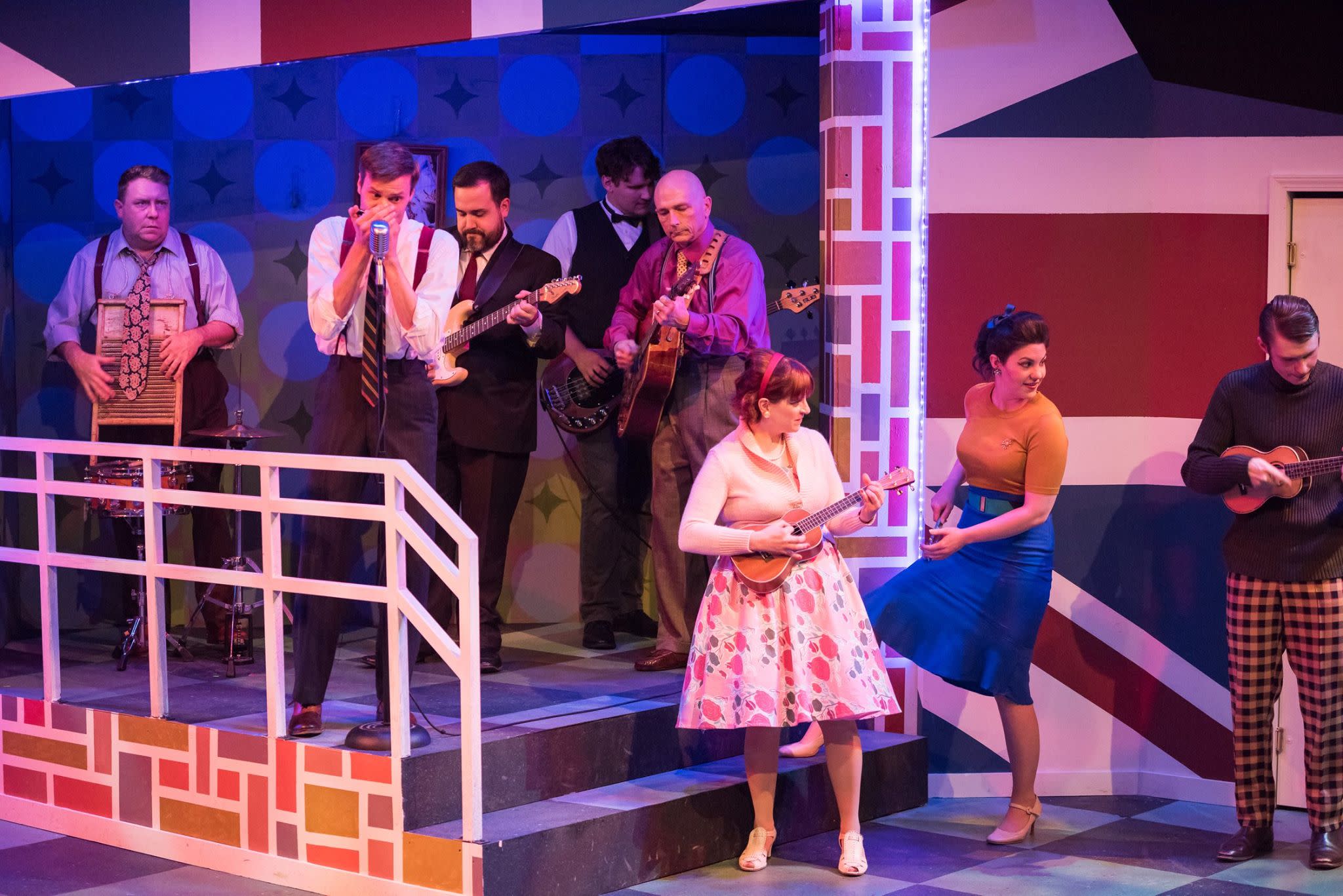 Yellow Tree's Osseo location gives it a lovely small town feel with welcoming charm and charisma. You're greeted with twinkling lights when you enter the lobby and invited to partake in concessions, a wine bar with tables and chairs, and art by local artists. Heading into the theatre, you realize it is a modern operation with state-of-the-art lighting and sound equipment. Each of the 120 seats is an intimate one, and you feel like you're nearly on stage with the actors, being close enough to see detailed facial expressions and hear lines clearly delivered.

The shows at Yellow Tree Theatre are varied. The Petersons put on quirky comedies, musicals and original plays, while also producing high-quality performances of classic shows, such as The Glass Menagerie and Next to Normal. They focus on shows that explore the complexity of the human spirit in the hopes of creating meaningful dialogue among audiences.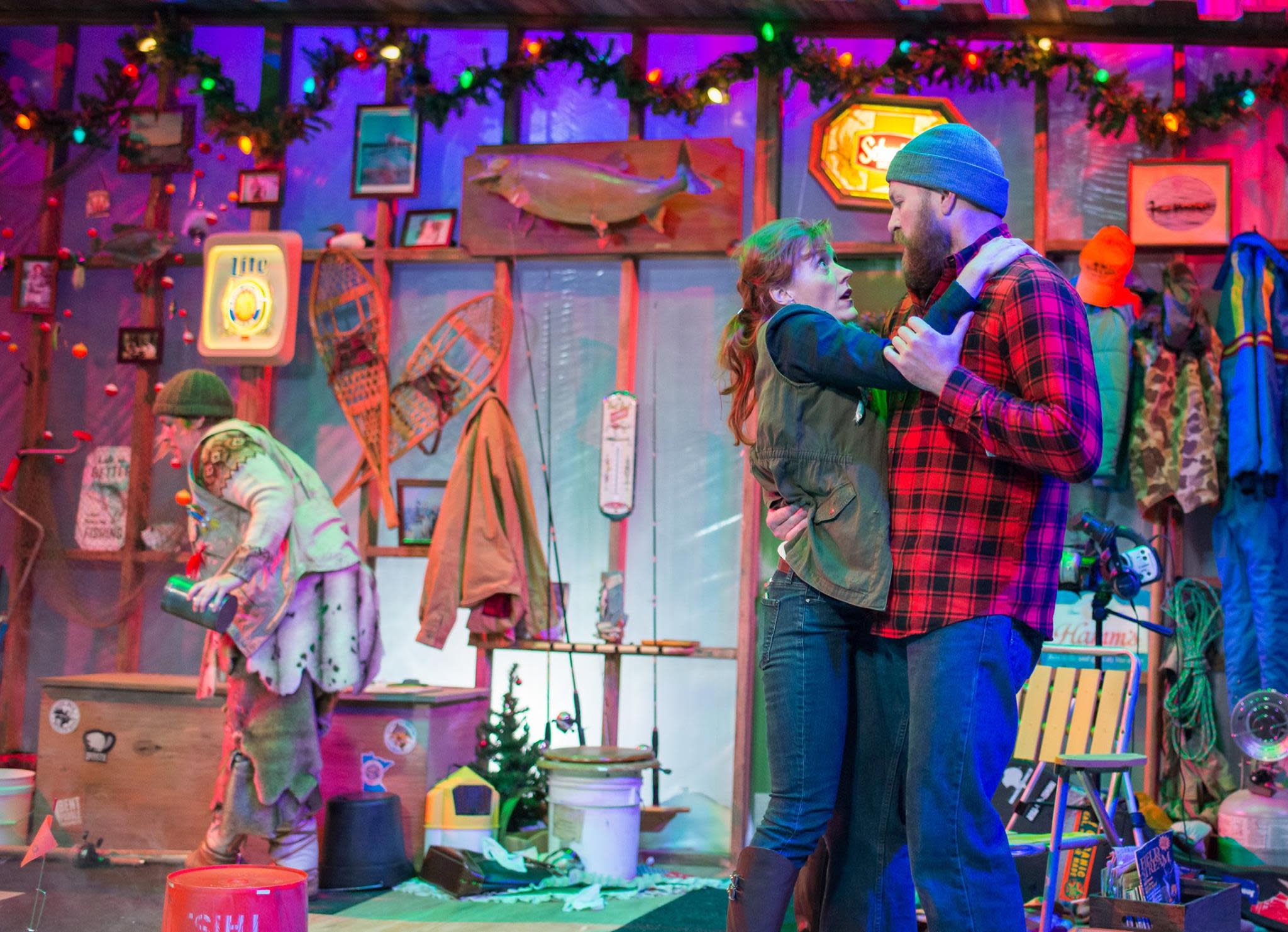 Yellow Tree's 10th anniversary season opened in September 2017 with String, an original romantic comedy written by Jessica (the name "Yellow Tree" actually comes from a line in the play!). String was the theatre's first show in 2008, and she wanted to bring it back for new audiences and as a tribute to the theatre's success. For its hilarious holiday show, Yellow Tree brought back A Gone Fishin' Christmas – also written by Peterson – after a successful run in winter 2016. In fact, Peterson has written all of Yellow Tree's holiday plays, though she never intended to do so. During the theatre's first year, they lost the rights to the holiday show they planned to produce. With only three weeks to prepare, Peterson wrote Miracle on Christmas Lake. It went so well that she kept writing more, and the holiday shows shined a spotlight on the theatre.

"I do love writing for the holidays because people are in the mood to celebrate and laugh with their families and friends," Peterson says. "I love writing comedy and writing about Minnesota and the freedom to be silly as a writer is just so wonderful."

Yellow Tree's spring 2018 lineup showcased The Royale, which was the regional premiere of the story of the first African American world heavyweight boxing champion – written by award-winning writer Marco Ramirez (Sons of Anarchy, Orange is the New Black) – followed by the world premiere of Still Dance the Stars, a new play featuring a powerful love story about a married couple facing an extraordinary loss.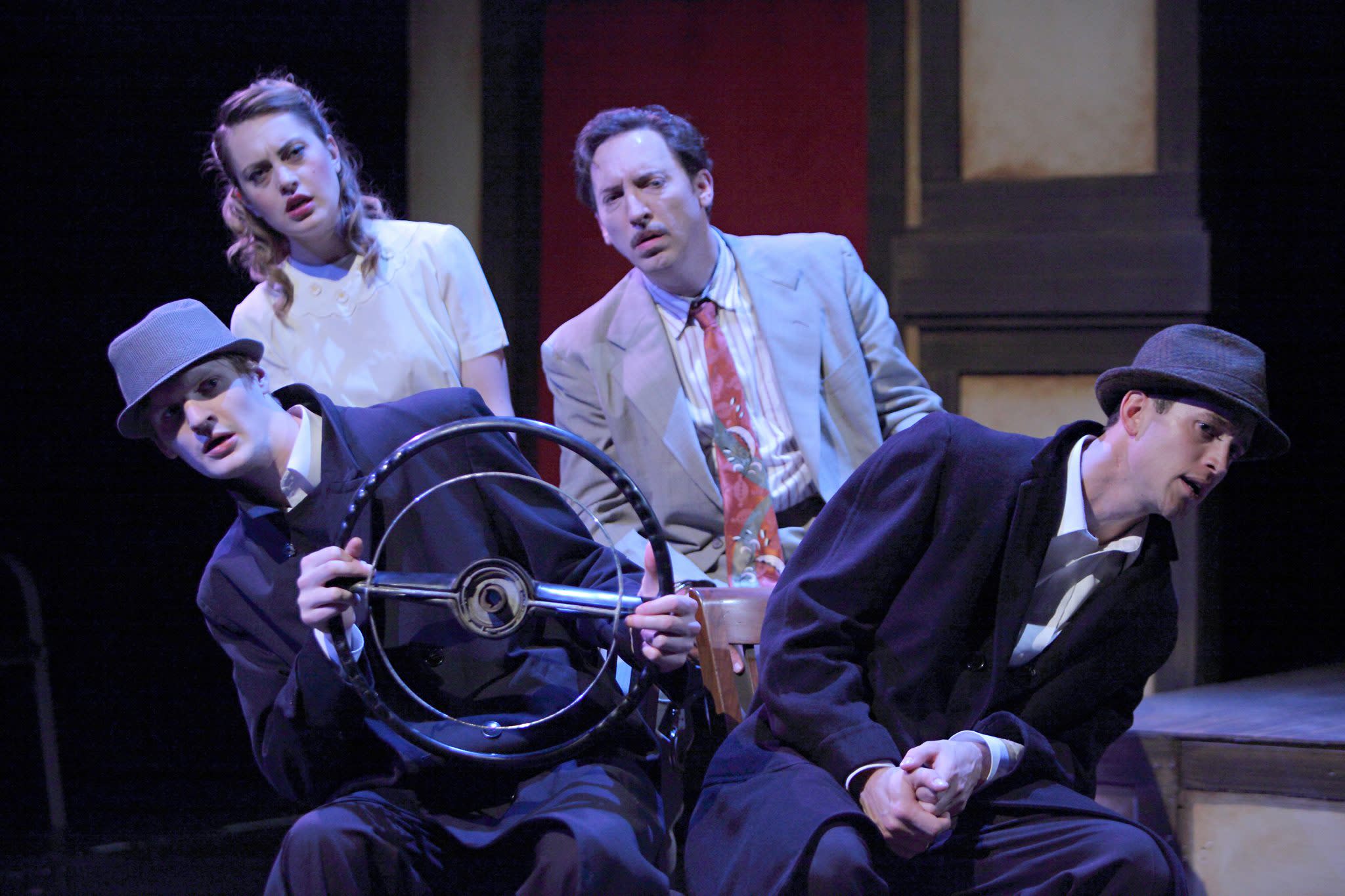 Yellow Tree Theatre may be physically small, but its reputation continues to grown tremendously, and it is considered a major player in the regional theatre scene. In 2016, Yellow Tree was among just seven other theatres across the country awarded a National Theater Company Grant from the American Theater Wing, the same organization that runs the Tony Awards. "It was an incredible honor and so gratifying to know that our work in Osseo, Minnesota, is being recognized on a national level," Jessica says. The theatre has also received grants from the McKnight Foundation, Minnesota State Arts Board, and the Metropolitan Regional Arts Council. It has been recognized as the "Best Place to Find Unexpected Great Theater" by the Star Tribune, and in 2014, several of the theatre's artists received Ivey Awards for their production of The 39 Steps.

But of all those accomplishments, there's one Jessica values more. "I would say that our greatest accomplishment is selling 95 percent of our seats and having developed an audience that is as passionate about our work as we are!"

As part of their efforts to make live theatre accessible for all, Yellow Tree offers a variety of ticket discounts, such as their Arts for All program, Young&Free ticket program for the 25 and under crowd, and $10 rush tickets available 30 minutes before the show (but beware – most shows sell out). Discounts are available for seniors, military veterans and students (with a valid I.D.), and folks can also sign up to be a volunteer usher and see a performance for free.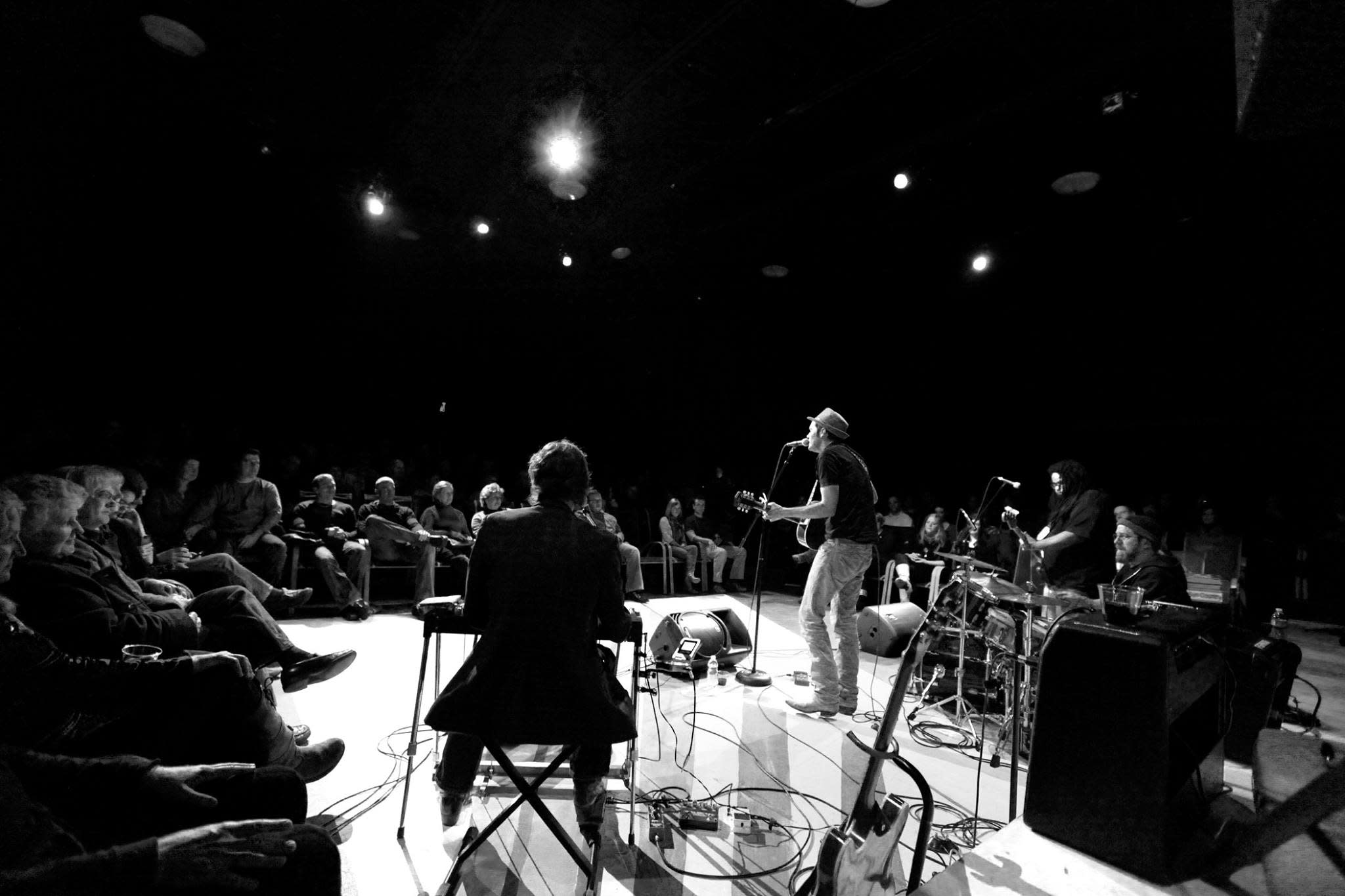 Plays and musicals aside, the theatre has hosted concerts on and off throughout the years, and the 10th season marked the first time concerts were part of its season programming. The concert series is a fantastic way for viewers to experience some of the best Twin Cities bands and musicians in a special setting. The local hit group Romantica brought their soulful country sound to Yellow Tree in September 2017 and Peterson called it an "amazing, intimate concert." In December, the theatre welcomed Tides of Winter, an alt folk band that entertains audiences with classic and original holiday music. Bonus tip: Tickets to Yellow Tree make a great holiday gift or holiday date night!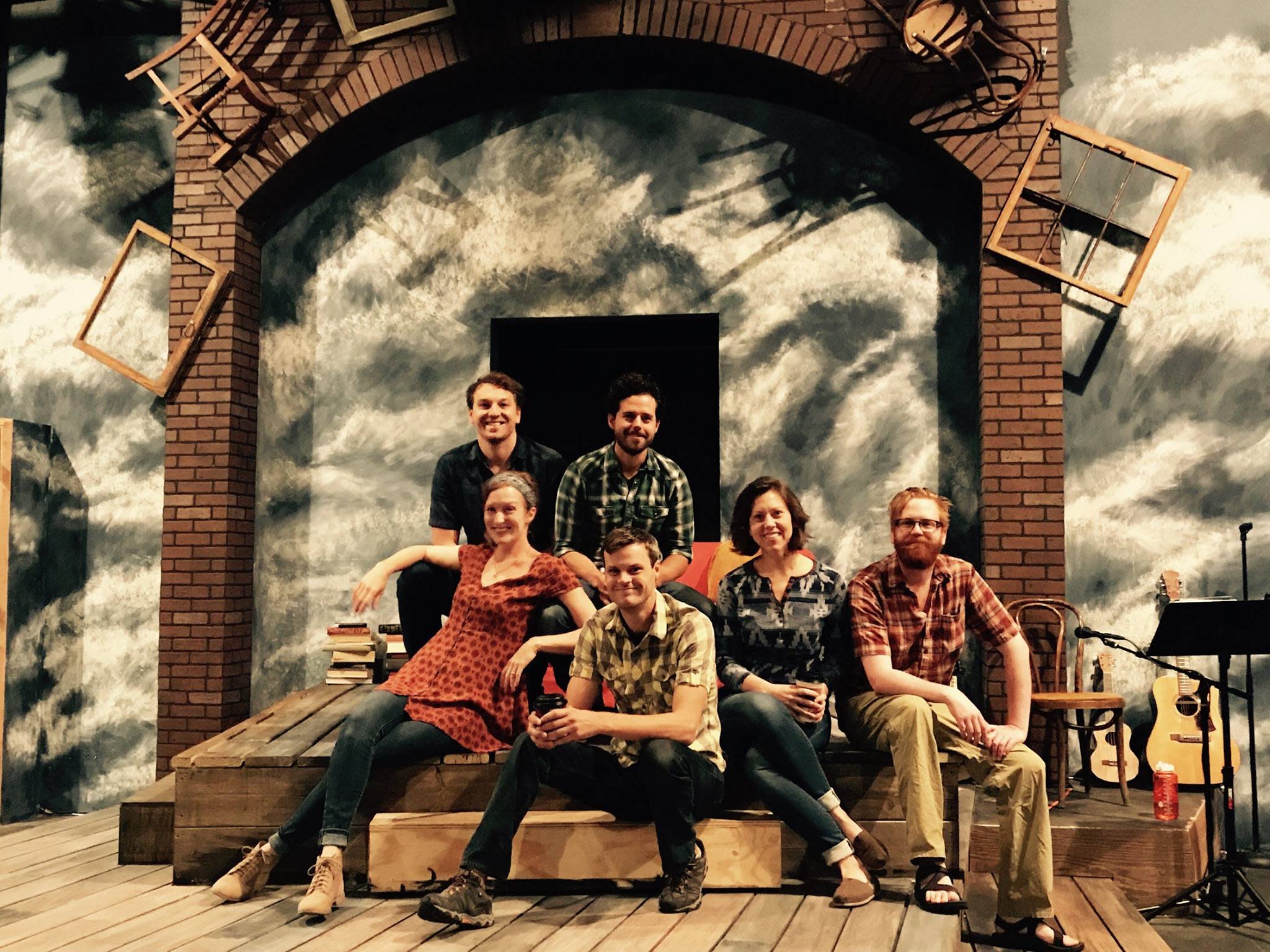 Yellow Tree Theatre is much more than a theatre. It is a unique performance space with passionate founders who continually deliver high-quality storytelling to the local community and enrich the arts landscape of Minnesota. "I feel blessed every day to be able to combine all of my passion and talent into a career," Jessica says. "It's been a wild ride over the past 10 years, but it's very gratifying to know that we have really become a strong artistic presence in our community and in the Twin Cities overall."

Don't miss all Yellow Tree Theatre has to offer during their new season! Visit our Theater The Thrills page for show listings.