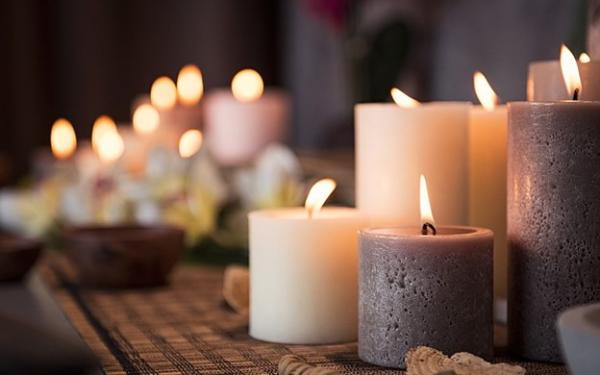 Set the mood with candles from these local makers. Whether you want to welcome the new season or hang on to the last remnants of fall for as long as possible, these local candle shops can help you capture the feeling.
We give credit to Tiffany Lukk of Minneapolis/St. Paul Magazine for enlightening us to all these wonderful stories and shops.
Kobi Candle Co.
As a 17-year-old, Kobi Gregory started creating candles as a method of self-care during the pandemic, which later turned into a business which she used to start a college fund. Three years later, a portion of the profits goes towards an annual scholarship for BIPOC women. Each luxury candle is meant to inspire a certain vibe, and Gregory includes playlists, book recommendations, and more to help you get there. Kobi Co., 48 S 9th St, Minneapolis, 952-406-1869, lovekobico.com
Woodfire Candle Co.
With each candle made with a woodwick, this woman-owned brand lets you bring the ambiance of a bonfire with you. Literally—they make small, portable bonfires. If you're looking for a more classically packaged candle though, you can find ones inspired by warm flannels, cozy cabins, and even the Halloween Blizzard of '91 (can you get more Minnesotan than that?). Woodfire Candle Company, 1 Hwy. 61, Esko, woodfirecandleco.com
Koselig Candle Co.
Koselig cofounder Mike Kruger's Norwegian grandmother described the feeling of entering a room filled with the light of candles as "Det er så koselig her inne!" or, "It's cozy in here." Thus, the candle company found its name, Koselig, which they define as "A state of being brought on by an atmosphere." Candles range from fresh scents like oakmoss and rain, to cozy ones like pomegranate and mulled cider. Koselig Candle Co. 2186 3rd St #107, White Bear Lake, koseligcandleco.com
Excelsior Candle Co.
This Indigenous- and women-owned candle company offers scents for any type of mood anytime of year. For fall, find classics like the crisp, fruity Apple Orchard and sweet Fireside Marshmallows, or go bold with the spicy Pumpkin Beer and deliciously comforting That's Bisque, Baby. Plus, they offer a bottomless candle exchange program where you can bring in your finished candles and pick out a new one for half the price. Excelsior Candle Co., 1500 Jackson St. NE Studio 206, 763-283-8510, excelsiorcandleco.com
Lakehouse Candle Co.
For fans of the lakes who are reluctant to travel there during the colder seasons, women-owned Lakehouse Candle Co. offers candles that let you bring the lake vibes home. Light up the room with the lumberjack-esque Lake of the Woods or the fresh and floral Lake Mille Lacs—or choose from their bestselling scents and come up with your own candle name. Lakehouse Candle Co., thelakehousecandleco.com
Frostbeard Studio
Booklovers, look no further than Frostbeard Studio for your candle needs. Inspired by literary locations like the Oxford Library and Sherlock's Study or themes like Spooky Stories and Fairy Tale Ending, there's a candle to match any genre. And as an added bonus, the company supports literacy and the love of reading through youth workshops, book drives, and more. Frostbeard Studio, 3506 Chicago Ave., Minneapolis, frostbeardstudio.com
Roseline's Candles
Roseline Place's intentionally made candles promote both sustainability and community. The BIPOC- and woman-owned store serves as a place for people to gather, chat, and, of course, buy candles. Peruse through candles like Egyptian Amber or Jamaican Me Crazy, or attend a candle making class. Roseline's Place, 2430 Central Ave. NE Minneapolis, roselinescandles.com
Olfactory Scent Studio
If you still haven't found the perfect candle for you, you can make your own at Olfactory Scent Studio. Choose from more than 100 scents ranging from cedar and hazelnut to hot cocoa and cashmere, and create your own scent blend. Olfactory Scent Studio, 12113 Elm Creek Blvd. N., Maple Grove, 763-600-6052, olfactoryscentstudio.com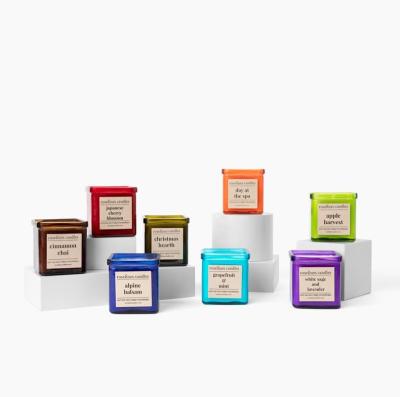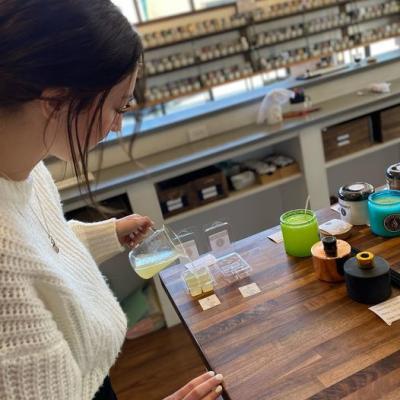 #WeLoveMNW