It may be cold outside, but patio season is still in full swing. Several restaurants and breweries in Minneapolis Northwest offer outdoor seating so you can safely dine and drink without the worry of being indoors. Check out these great patios for winter fun.
CRAVE American Kitchen & Sushi Bar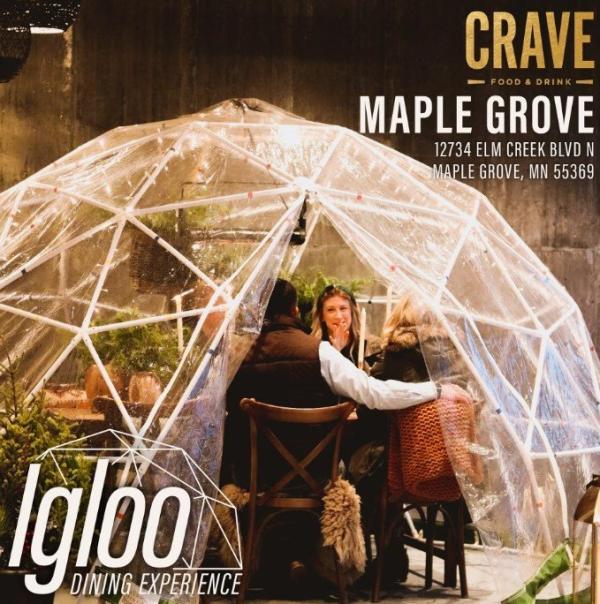 Heated igloos are all the rage, and you can enjoy this unique dining experience at CRAVE in Maple Grove. Igloos are available on the restaurant's lower-level patio, providing a safe and private escape from all your worries. Sip on one of CRAVE's famous craft cocktails and nosh on the Truffle Parmesan Fries as you browse the extensive menu. Opt for surf & turf, soup and salad, a poke bowl and sushi, or a classic burger.
OMNI Brewing Co.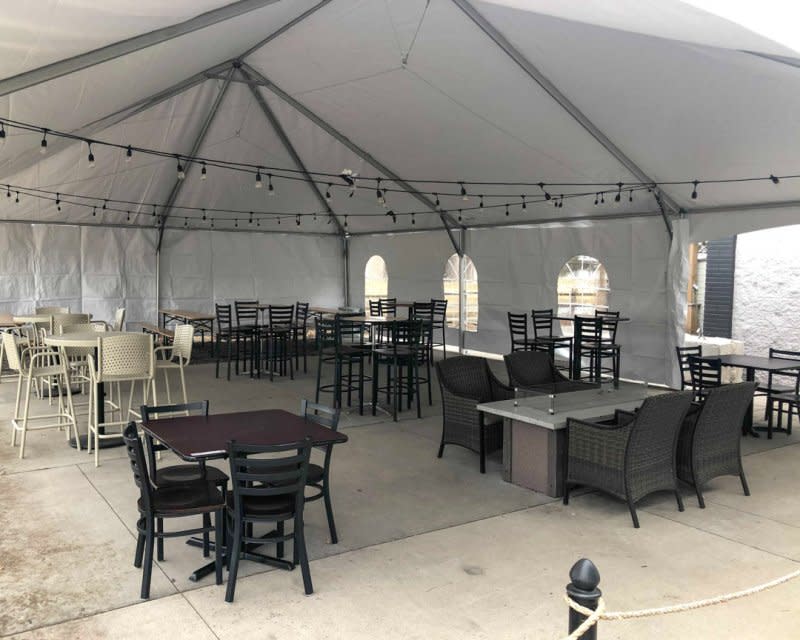 OMNI Brewing Co. tended their large patio and added in a few heaters and string lights to create a rather cozy outdoor environment known as the Bear Den. OMNI Brewing Co. also offers "beer blankets" that you can buddle up with. Donated (and washed!) blankets are available in the taproom for $5. Proceeds from blanket sales go to CROSS Services, a local nonprofit providing food and financial assistance to the community.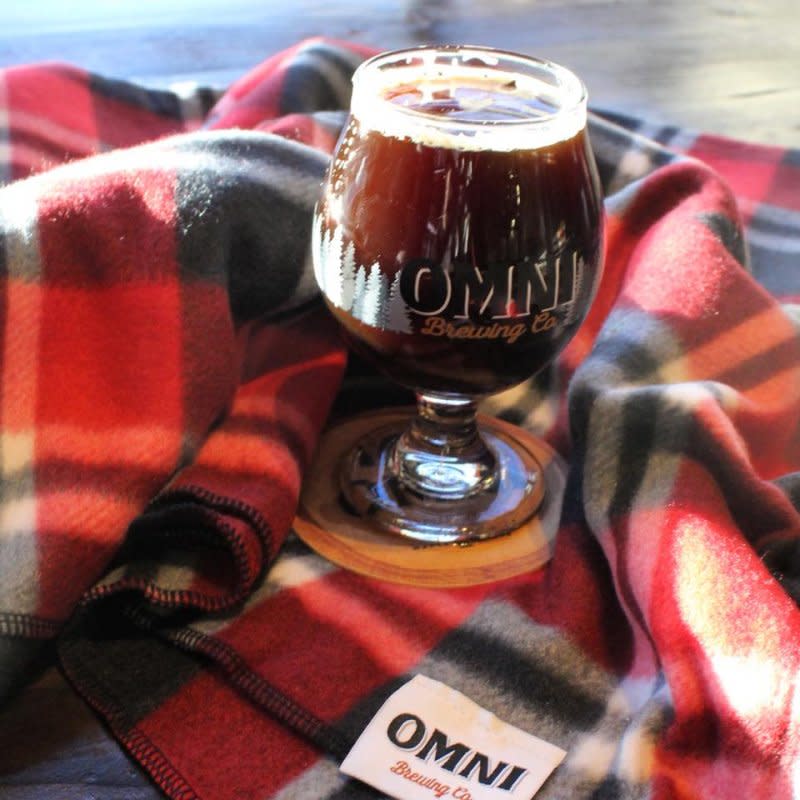 The Lookout Bar & Grill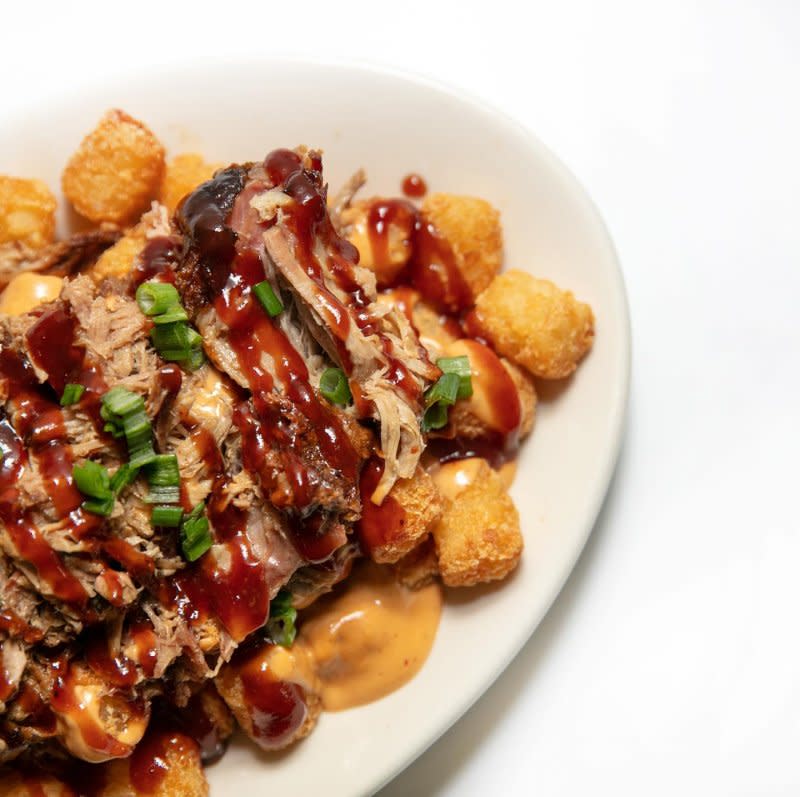 The Lookout Bar & Grill has always been known for its spacious patio, usually featuring palm trees and a sand volleyball court. While there's no volleyball right now, you can still breathe the fresh air on the patio, which features several heaters and fire pits to keep you toasty. Satisfy your winter hunger with The Lookout's amazing Tachos or BBQ selections. It's also a great spot to watch the football playoffs with a big plate of wings!
Malone's Bar & Grill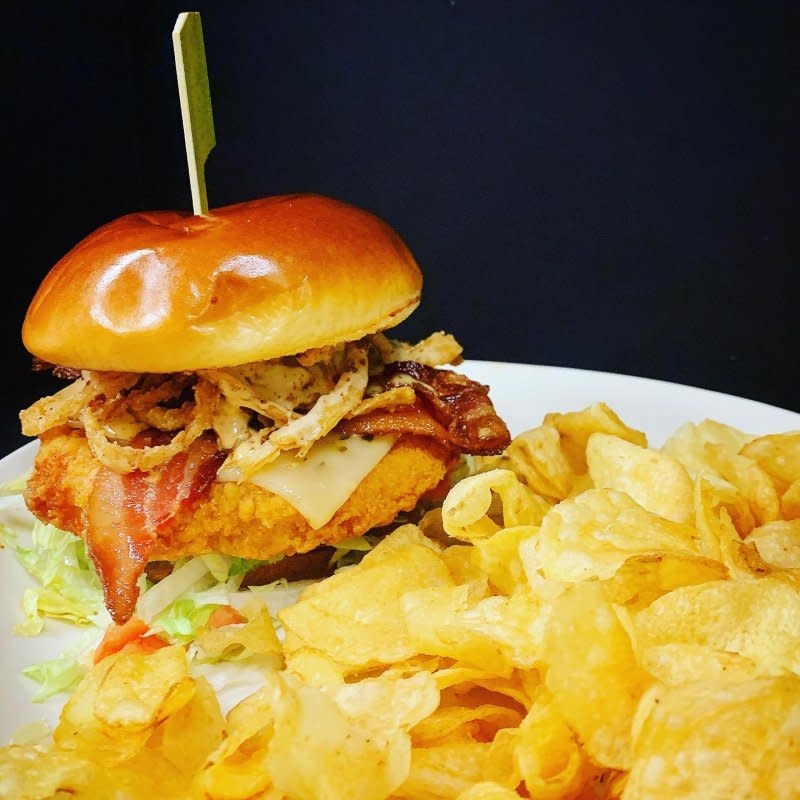 Malone's Bar & Grill transformed a section of its parking lot into an extended patio, partly tented and with plenty of heaters. Patio TVs make this another good spot to check out any televised sports action. Feel the heat with Malone's Kickin' Chicken Sandwich – crispy breaded chicken with pepper jack cheese, bacon, onion strings, tomato, lettuce, and chipotle ranch on a brioche bun. Yum!
Redstone American Grill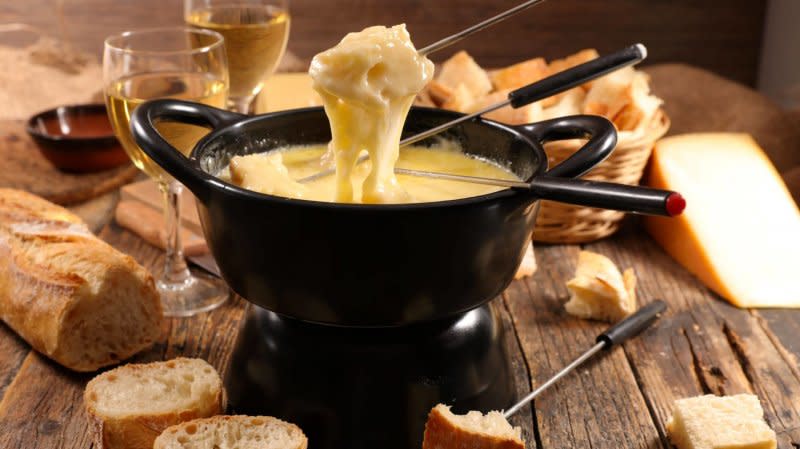 For a more upscale vibe, head to Redstone American Grill. The patio beckons you with strong heaters, and the menu is sure to warm you up, too. We recommend getting the hot and gooey cheese fondue!
Share your winter patio adventures with us on Facebook, Twitter, and Instagram with the hashtag #WeLoveMNW! Check out more great restaurants with our Tasty Takeout Options and our Passport to World Flavors.