When the weather is nice, patios are the place to be. Soak up the sunshine at these awesome patio spots in Minneapolis Northwest with great food, drinks and scenery. 
The Brooklyn Restaurant & Bar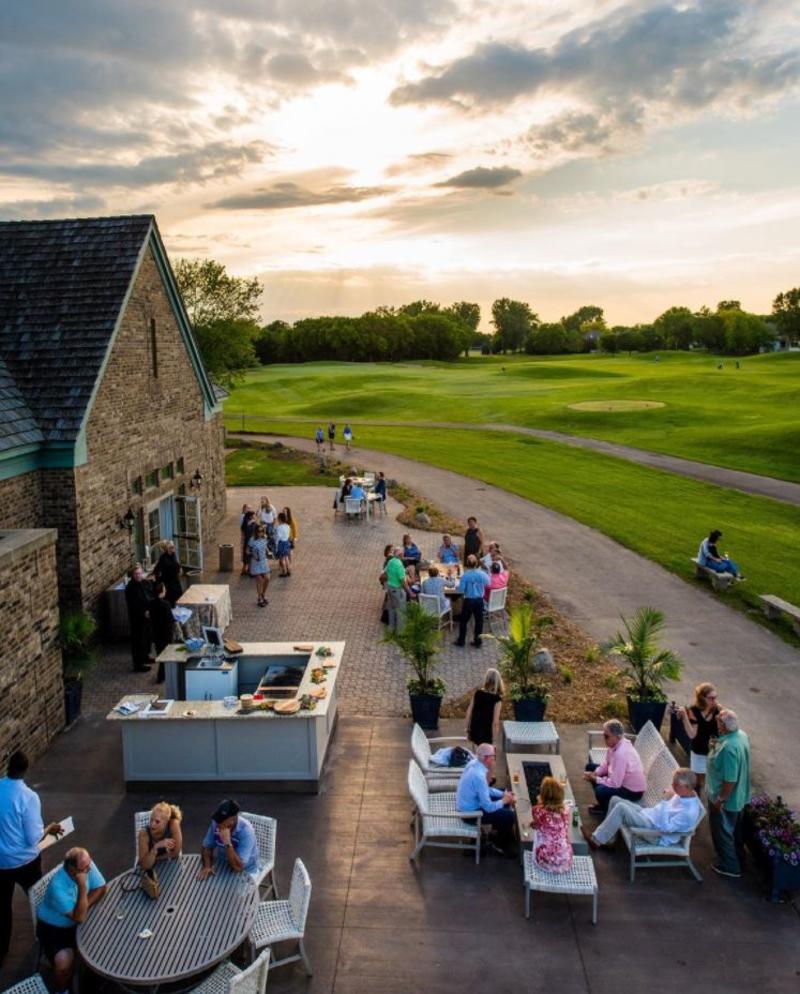 Photo Credit: @travisandersonphoto
Take in the blue sky, emerald greens and fall colors of Edinburgh USA Golf Course when you dine on the patio at The Brooklyn Restaurant & Bar. Enjoy a light and refreshing almond chicken salad with mixed greens, crisp apples, grapes, and almonds. Or for that summertime feeling, order the cheese curds and mini donuts. The menu also includes two new flatbreads: chicken flatbread with queso, salsa verde, poblanos and lime crema, and a margherita flatbread with fresh tomato, mozzarella, basil pesto, and olive oil.
OMNI Brewing Co.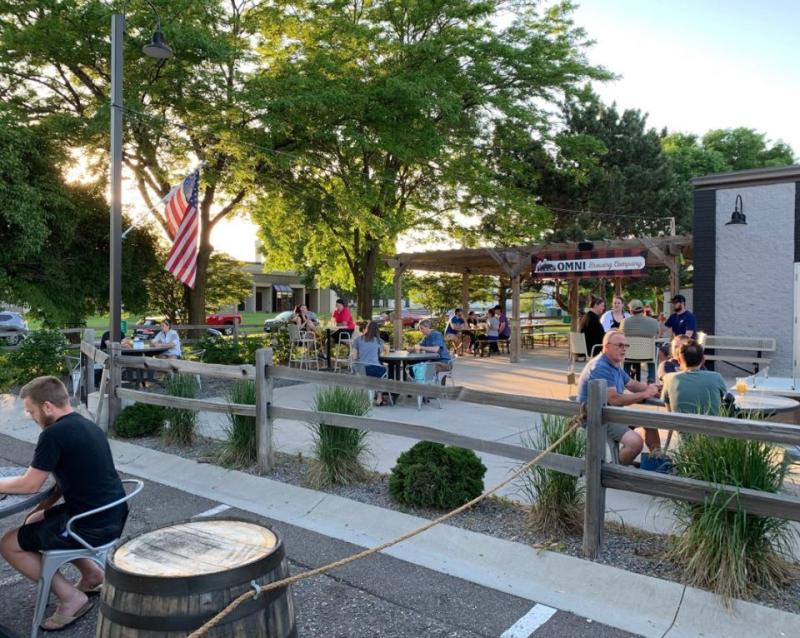 Make it a beer night at OMNI Brewing Co., a local brewery where hops connoisseurs can sample craft brews on the expanded patio. Try OMNI's classic Lake Day or Farmer Gerry's Golden Ale. The Daily Dose Cream Ale is made in partnership with locally owned Daily Dose Café & Espresso. It's a light, crisp coffee cream ale with just the right amount of coffee. Perfect to wake you up in the morning or to put you to bed! Don't miss Infuseday Tuesday at OMNI, too! OMNI loves experimenting with new flavors and flavor combinations, so every Tuesday you can find a new flavor twist. 
The Lookout Bar & Grill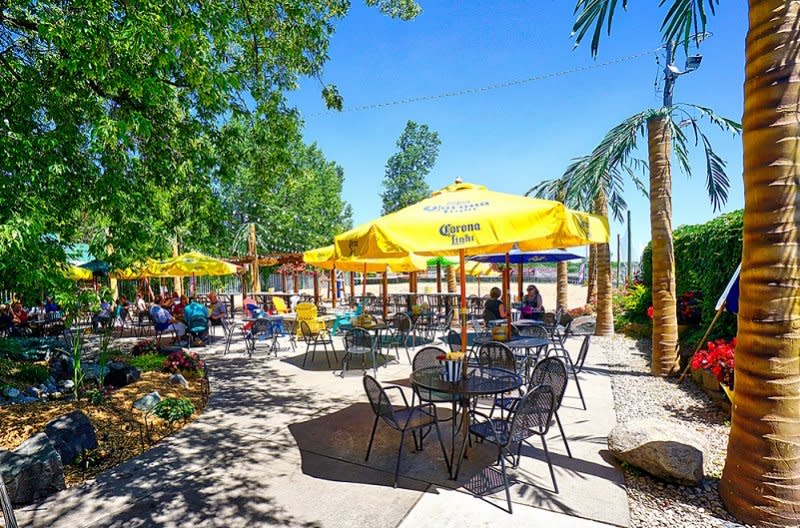 The Lookout Bar & Grill is a family-owned restaurant known for its longtime-favorite recipes, live music and spacious, award-winning outdoor patio. Designed to have a tropical feel, the space features palm trees, bright yellow umbrellas, and a lush botanical garden surrounding the dining area. 
The Highlander Restaurant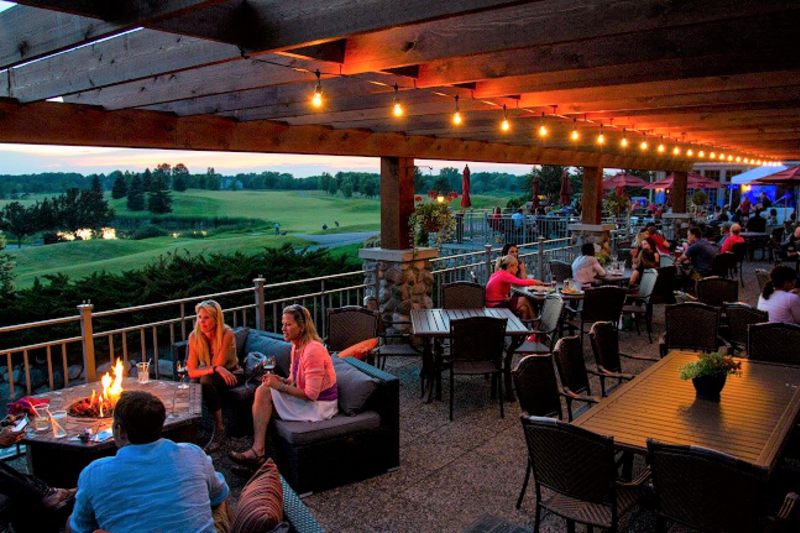 The Highlander Restaurant at Rush Creek Golf Club overlooks a pristine golf course with a beautiful landscape. The patio's west-facing exposure gives you a prime seat to view brilliant sunsets. The Highlander is known for weekly food and drink selections, such as a Sunset Martini with pineapple-infused Captain Morgan White Rum and the Tenderloin Steak Sandwich with homemade steak sauce. Reservations are required for groups of 6 people maximum; groups of 5 or fewer do not need advance reservations. A waitlist will be available, and Rush Creek will notify you via text when your table is ready.
3 Squares Restaurant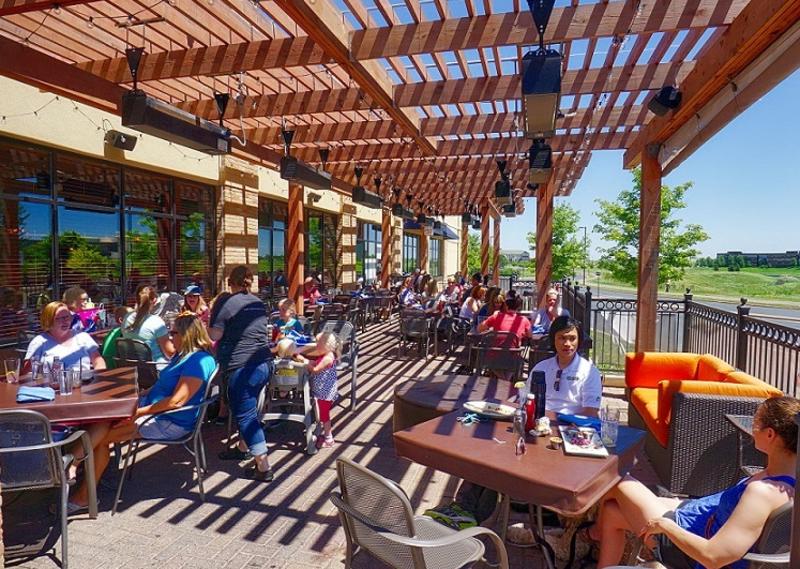 Warm weather always invites diners at 3 Squares Restaurant to lounge on the patio as to enjoy a weekend brunch or lunch. The dog-friendly space is perfect for relaxation. As night falls, the patio shimmers with lights on trellises, giving diners a charming and even romantic setting. 3 Square is also open for indoor seating, as well as curbside pickup and take-out.
CRAVE American Kitchen & Sushi Bar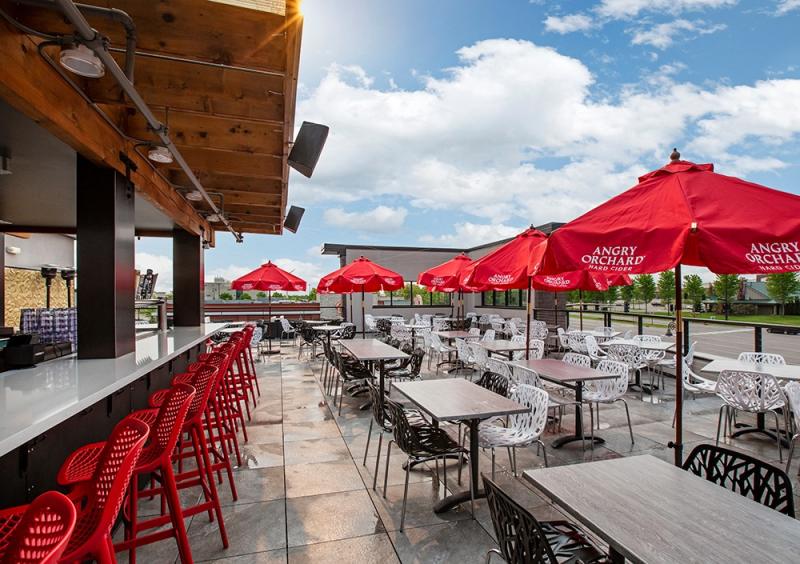 ​
CRAVE opened to glowing reviews in 2019, and now features two patios for summer dining. The first-floor patio provides casual outdoor seating under the lights, and the rooftop patio provides lovely views of sunsets on Main Street. Sip on a strawberry margarita with the Pollo Mango Habanero. 
Brick & Bourbon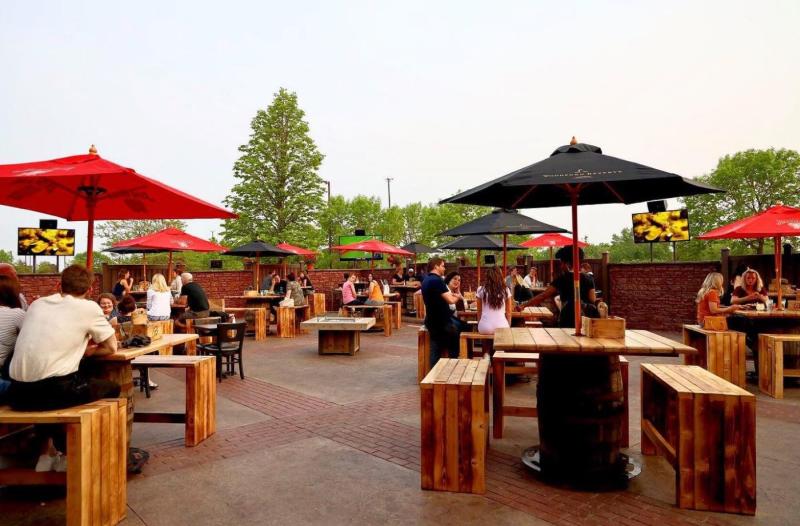 Brick & Bourbon is thrilled to show off its refinished patio - a fine spot to soak up the sunshine! Order from Brick & Bourbon's spectacularly unique food menu, and don't forget to browse the unique drink list. 
Daily Dose Cafe & Espresso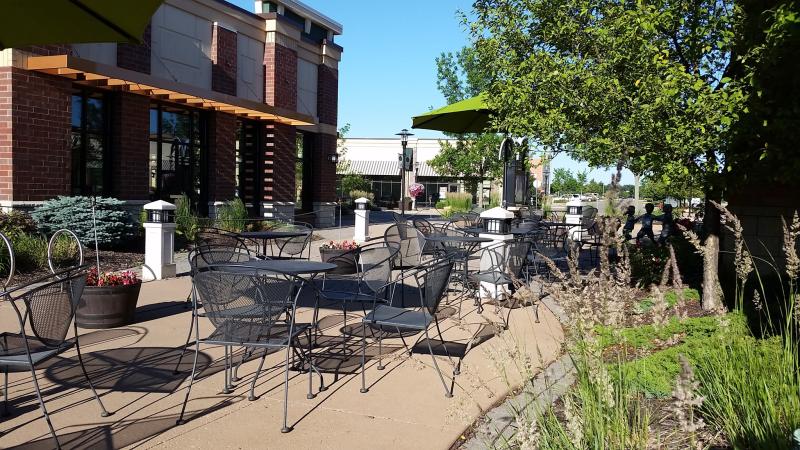 If you're in the mood to sit under the sun with a fresh salad, a grilled panini or an award-winning iced coffee drink, you can't beat Daily Dose in Brooklyn Park and Daily Dose in Maple Grove. Stop in to order or call-ahead and pick up your food. Then step outside and enjoy casual patio seating - perfect for a quick lunch. It's as easy as can be!
Rock Elm at the Grove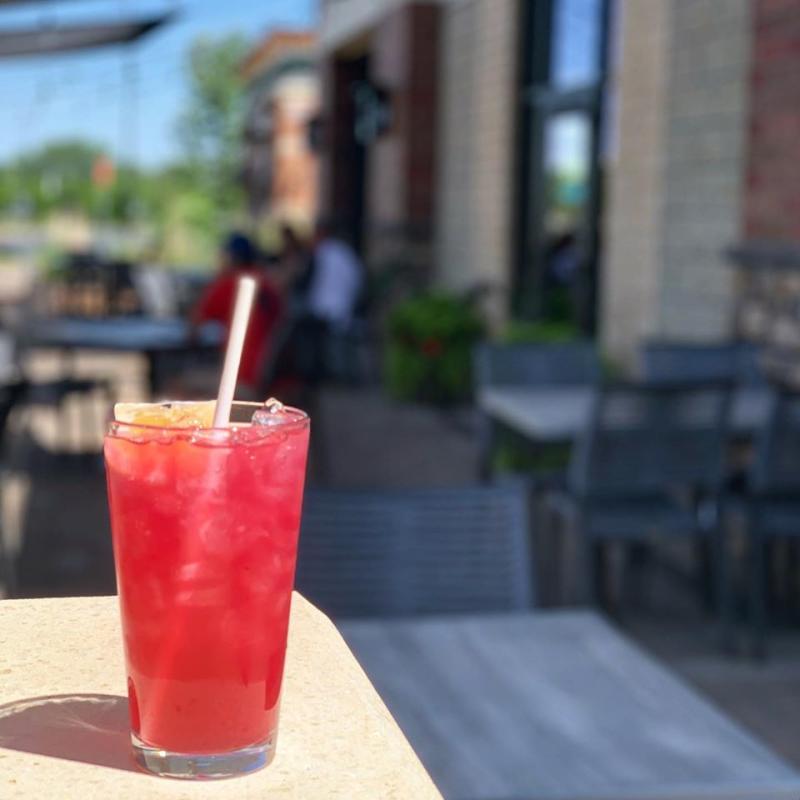 The fun patio is open at Rock Elm at the Grove! Start with a signature cocktail like the Fresh-squeezed Blueberry Lemonade or Strawberry Cucumber Lemonade. Both are refreshing non-alcoholic beverages, or you can make it happy hour by adding vodka or rum. Also recommended is the Shrimp Ceviche, a perfect patio plate made with cooked shrimp, pico de Gallo, cucumber, and tortilla chips. 
Teresa's Mexican Restaurant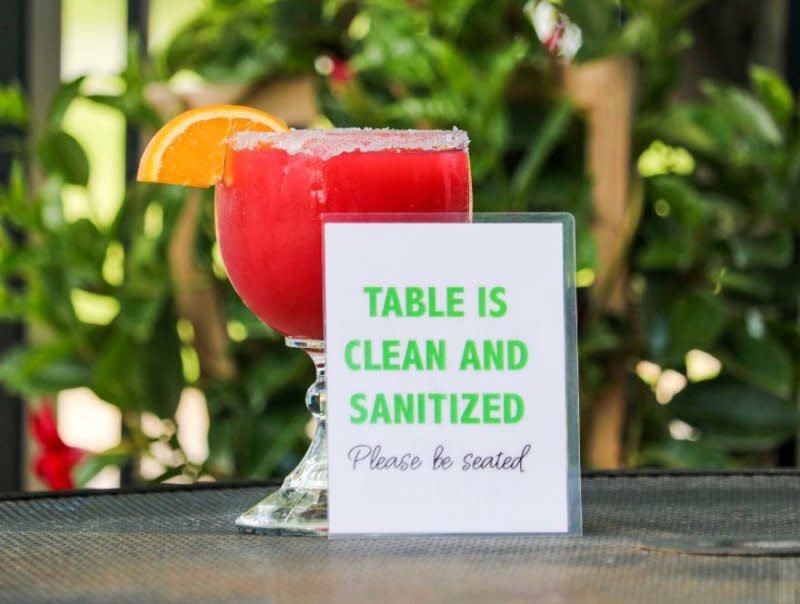 At Teresa's Mexican Restaurant, the patio is open and the margaritas are ready! Tables are well-sanitized and spaced out to keep diners safe. Savor all your favorite Mexican dishes, and even branch out to try the Carne Asada Fries – steak and bacon on top of French fries, with melted cheese and signature cheese sauce; topped with sour cream, guacamole, pico de Gallo, and fresh jalapeño!
Malone's Bar & Grill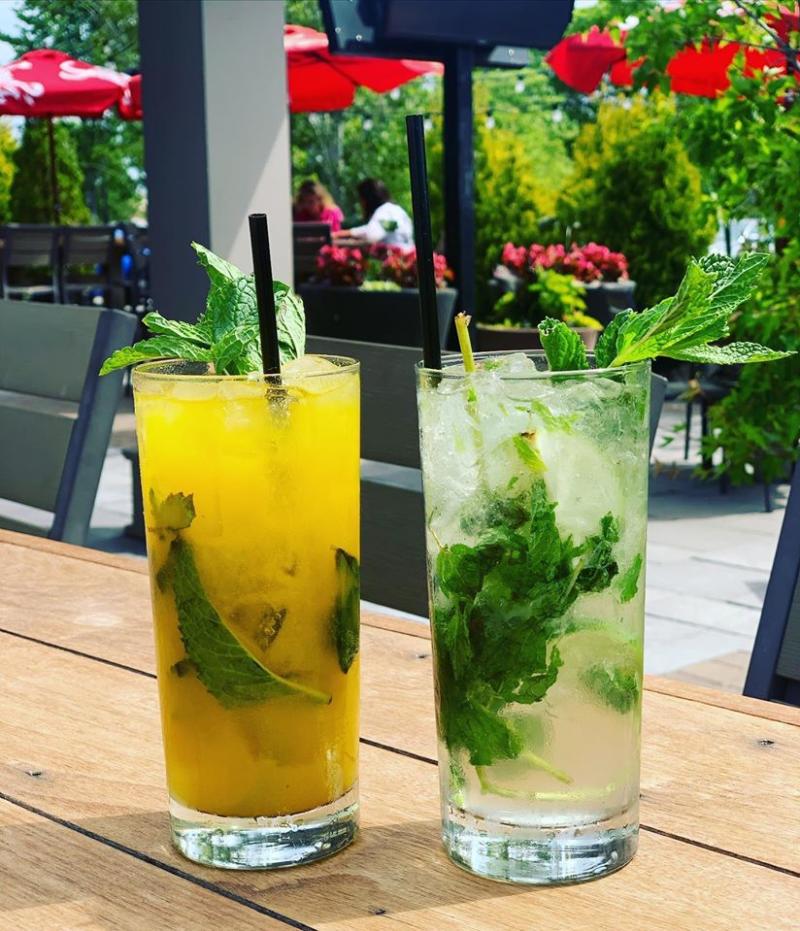 Local favorite Malone's has transformed it's large parking lot space into tented patio seating with plenty of space between tables. Sit under one of the big red umbrellas as you relax with a fruity and delicious Malone's Mojito!
Granite City Food & Brewery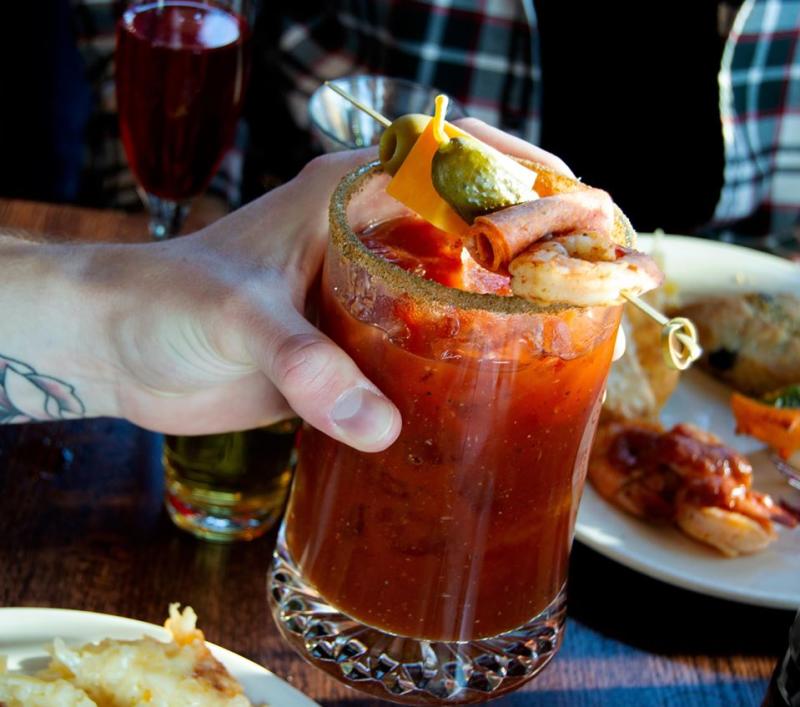 Brunch on the patio? Great! Best head to Granite City where you can be the boss of your stomach with the Lawless Brunch. The new menu also features slider towers, flatbreads, noodle bowls, and signature sandwiches.
Share your patio dining menu selections and adventures with us on Facebook, Twitter and Instagram with the hashtag #WeLoveMNW.