Your summer is not complete without a Wagner's ice cream cone.
Nestled on a frontage road in Brooklyn Park, Wagner's Drive-In is the kind of place you might not even notice unless you grew up here. However, loyal customers have been spending their summers at Wagner's for over 35 years, following the beloved shop across the metro from its original St. Louis Park location to Brooklyn Park. Why? It might be the that the old fashioned carhop reminds them of childhood; it might be the draw of Classic Car Night each Monday; or it might be that the ice cream is just that good. 
If you don't know about Wagner's, it's time we let you in on the secret: this family-owned restaurant has hands down the best ice cream in the area.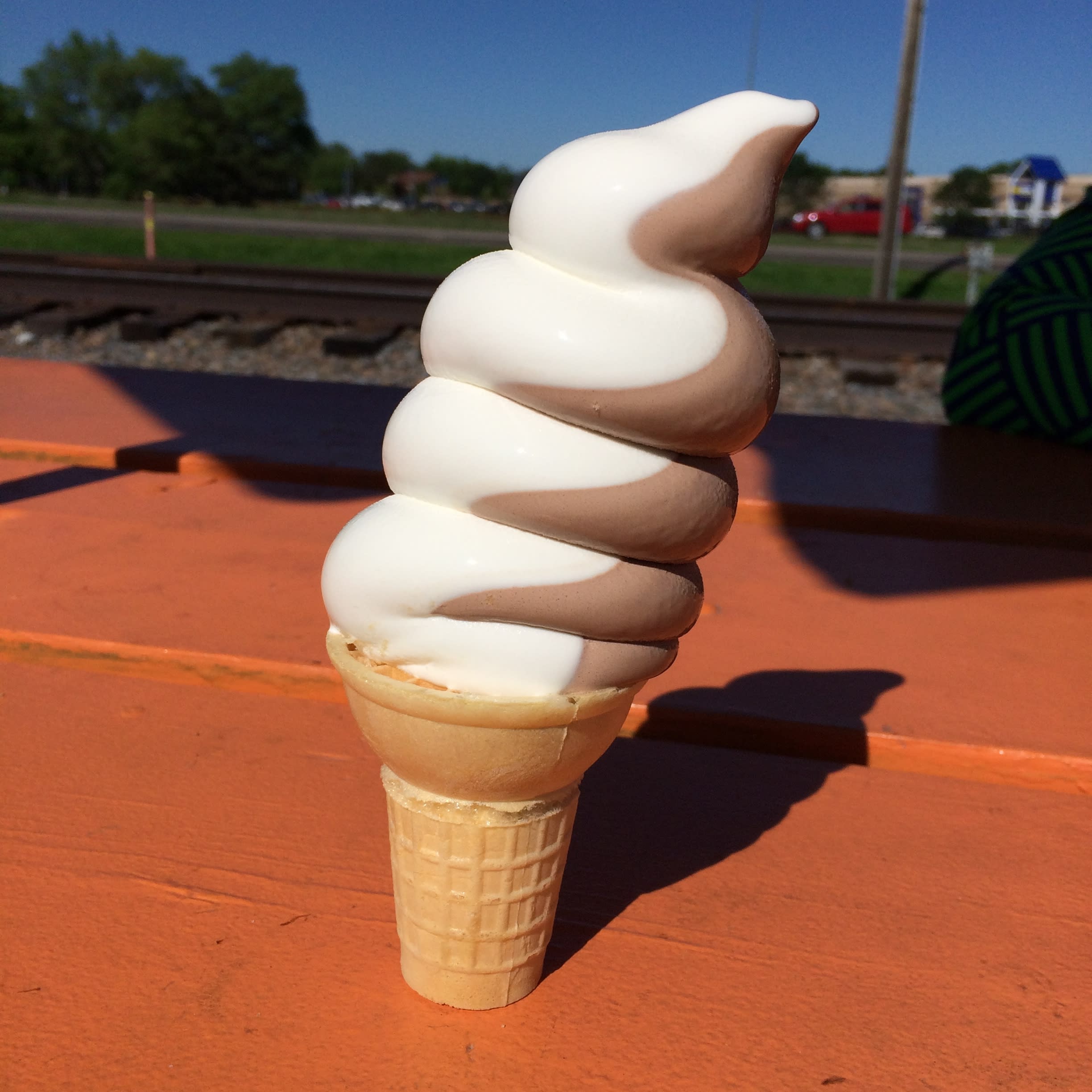 That may look like an ordinary twist cone, but there's something special about it… maybe a secret recipe or something...  it's definitely some of the thickest, creamiest soft-serve I've ever had. The texture is more reminiscent of custard than standard soft-serve. As a Wisconsin-transplant and Culver's enthusiast, I feel I have the authority to say that!
Sometimes you're craving a classic, no-frills cheeseburger. Wagner's is the spot for that too. They patty their own burgers, bread their own chicken, and also serve homemade soups and coleslaw. 
If you live in the Cities, I'd consider Wagner's worth a special trip to Brooklyn Park. It also makes for a perfect pit stop on the way home fromElm Creek swimming pond, Coon Rapids Dam, or a marathon shopping trip at Arbor Lakes.