Spice up your traditional Valentine's Day dinner by going to a unique restaurant or trying an adventurous food item with your date. With an exciting variety of restaurants to choose from in Minneapolis Northwest – from locally-owned spots to your favorite chains – there is something for every couple this holiday. We've even included our favorite menu items to help you decide.
"There is no love sincerer than the love of food." ― George Bernard Shaw
Lemon Grass Thai


A favorite of locals and visitors alike, Brooklyn Park's Lemon Grass Thai packs unlimited amounts of flavor into each unique dish on its menu. Lemon Grass owner Ann puts her own twist on thai and sushi cuisines, inspired by her travels throughout the U.S., Asia and Europe, and results will delight your senses. Arrive before 6:00 p.m. to partake in the happy hour with $4 tap beers and $5 glasses of wine. Then spice things up by trying a fresh new entrée! 

Minneapolis Northwest Recommendations
Appetizer: Sai-Oua E-sane – Fresh homemade-style sausage filled with ground pork, chopped lemon grass and other flavorful spices
Salad: Crazy Duck – Boneless minced barbecue duck spiced with cilantro, red onions, peppers, scallions and chilies
Entrées: Lemon Grass Special Fried Rice – Barbecue pork, Chinese sausage, basil, tomatoes, green onions and eggs; Creamy Crunch – tender chicken breast on a bed of steamed spinach, topped with a creamy peanut sauce and crunchy egg noodles
Dessert: Black Sticky Rice Topped with Coconut Ice Cream – Sticky rice sweetened with sugar and coconut milk, topped with coconut ice cream and nuts
Buona Sera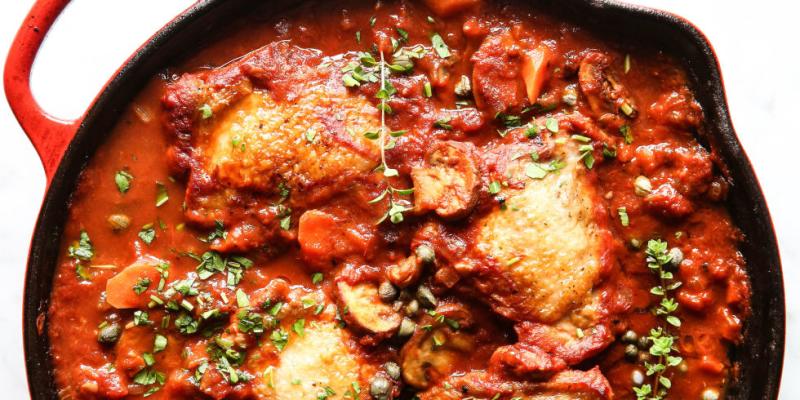 If you want to replicate the classic Lady-and-the-Tramp scene over a bowl of pasta, you can make it happen at one of the delicious Italian eateries in the area. First up is Buona Sera in Champlin. "Buona sera" means "an Italian good night," and that is exactly what you will have when you and your date spend a romantic evening at this cozy neighborhood wine bar and restaurant. It features the wonderful and authentic Italian recipes of Chef Raffaele Virgillo, originally from Southern Italy. The recipes and dishes at Buona Sera reflect the chef's upbringing and passion for Italian cuisine.

Minneapolis Northwest Recommendations
Appetizer: Caprese – Try it with Gorgonzola cheese for a twist!
Entrées: Veal, pork, chicken or steak Cacciatore; veal, pork or chicken Saltimbocca; Zuppa de Pesce with calamari, mussels, salmon, shrimp, scallops, and herbs and spices served in a thin red sauce (choose mild or spicy)
Dessert: Raffaele's Gelato – Ask your server for flavor of the day!
Buca di Beppo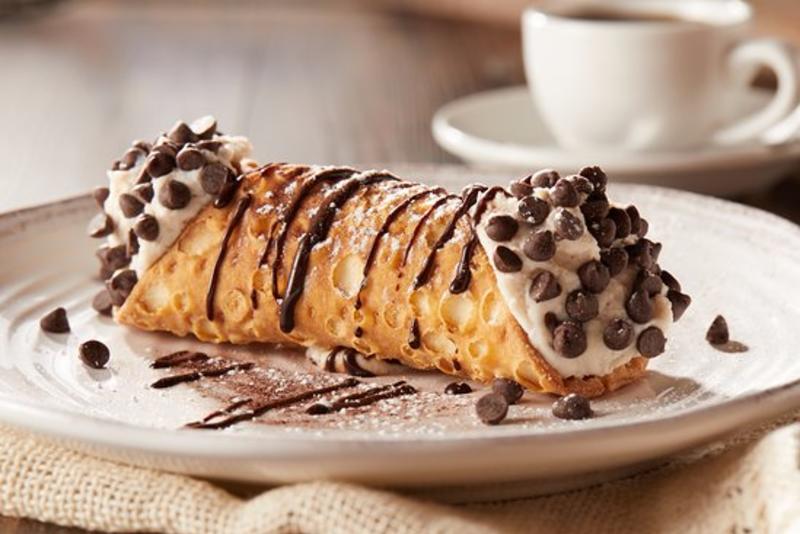 At Buca di Beppo, the Buca Small portions are made for two, so you and your date can easily split a plate of your favorite Italian food, and on Valentine's Day you can try the heart-shaped lasagna. The restaurant space has many smaller tables and nooks for you to enjoy a comfortable dinner.

Minneapolis Northwest Recommendations
Appetizer: Buca Fried Calamari served with Buca's homemade spicy marinara sauce
Salad: Apple Gorgonzola Salad with spiced walnuts, dried cranberries and mixed with a signature Italian vinaigrette  
Entrées: Spicy Orecchiette al Sugo – Homemade spicy tomato sauce made of mild Italian sausage, yellow onions, mushrooms, tomatoes, garlic and pepperoncini tossed with orecchiette pasta and Parmesan; Italian Sausage & Arugula Pizza – A white pizza with spicy Italian sausage, prosciutto, mozzarella, provolone and garlic, topped with arugula and balsamic glaze
Dessert: Chocolate Chip Cannoli – Crispy shells stuffed to order with a sweet, cannoli cream filling mixed with chocolate chips, served over a drizzle of chocolate sauce
Ten Sushi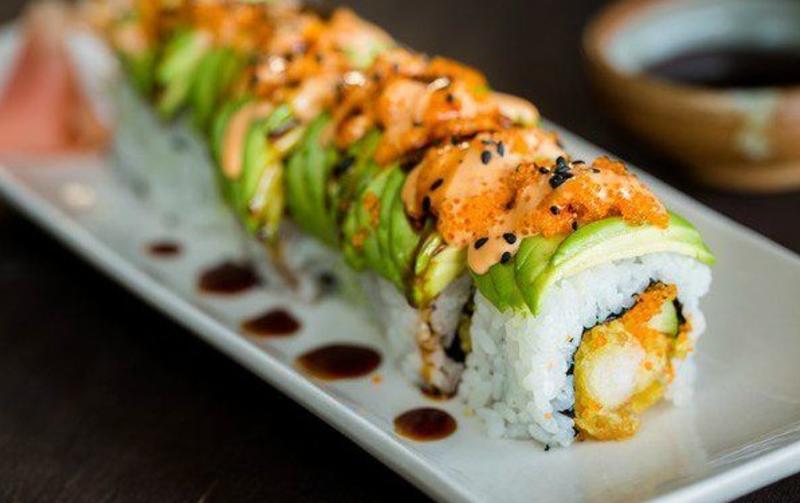 Sushi lovers are in for a special treat when they dine at Ten Sushi, a hidden gem in Maple Grove. Its low lighting and extensive menu make it a great spot to escape the day and enjoy a special meal with the one you love. The food is exquisitely presented with flowers, and sauces on the plate are set in intricate patterns. Everything looks so good you might have trouble eating! But once you start you won't want to stop. You and your date will also receive a complimentary fruit place with your entrées.

Minneapolis Northwest Recommendations
Salad: Salmon Skin Salad with broiled salmon skin, cucumber, masago and eel sauce
Appetizer: Grilled Baby Octopus with ponzu sauce
Entrées and Rolls: Love Boat For Two includes 16 pieces of sashimi, 12 pieces of sushi, 1 Dragon Roll, 1 California Roll and 1 Tuna Roll; Minnesota Roll (deep fried) – Salmon, white fish, tuna, eel, cream cheese and avocado with spicy sauce, eel sauce and tobiko on top; Maple Grove Roll – Spicy tuna and cucumber inside with king crab, avocado, masago and spicy sauce; Sweet Heart Roll – Shrimp tempura and crab stick inside with smoked salmon, shrimp, avocado and eel sauce
Dessert: Mochi Ice Cream – Green tea, mango, strawberry or red bean ice cream wrapped with rice dough
P.F. Chang's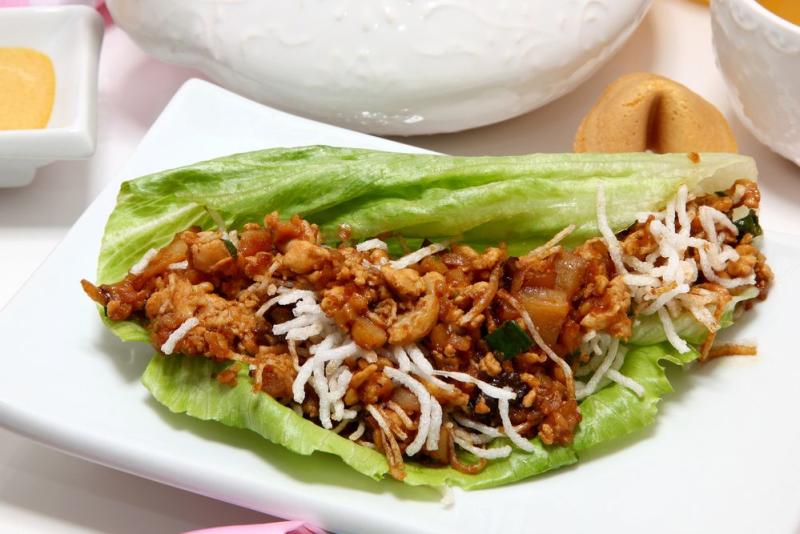 P.F. Chang's is a staple of the Arbor Lakes dining scene. It offers a casual yet refined atmosphere for experiencing authentic Chinese food and Asian cuisine, including sushi. A gluten-free menu is available with all the savory flavors you crave, including a delicious flourless chocolate cake for dessert.

Minneapolis Northwest Recommendations
Appetizer: Chang's Chicken Lettuce Wraps
Entrées and Rolls: Thai Harvest Curry with red curry, butternut squash, five-spice tofu, rustic vegetables and Asian mushrooms, topped with fresno peppers; Kung Pao Dragon Roll, a new signature California roll topped with seared Ahi, sriracha, tempura crunch and peanuts; Ahi Poke Bowl with diced ahi, avocado, mango, seaweed salad and mandarin vinaigrette, served with wonton crisps
Dessert: Banana Spring Rolls – Warm, crispy bites of banana with caramel-vanilla drizzle and coconut-pineapple ice cream
Drink: Asian Pear Mojito – Bacardi Limón and Dekuyper Apple Pucker Schnapps with muddled limes and fresh mint. (Or sample the Chang's selection of sake!)
Pittsburgh Blue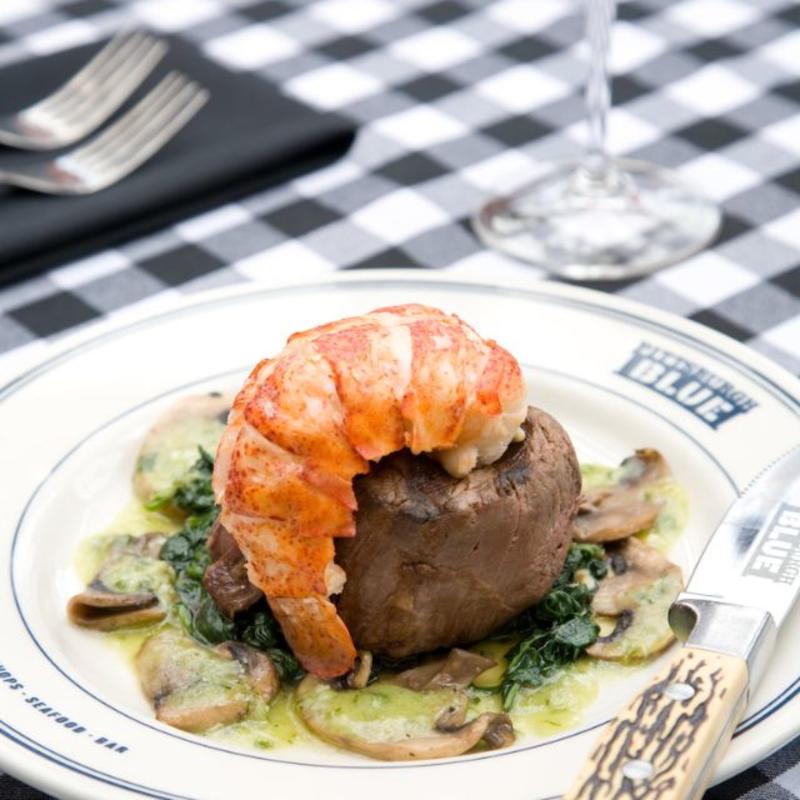 With deep booths (and a deep wine list), accented with dark wood and a fireplace, the interior of Pittsburgh Blue lends itself to a romantic evening for two. The food is also top-notch! Ask about their Chef's Special Valentine's Day creations when you book your reservation.

Minneapolis Northwest Recommendations
Appetizer: Bourbon Maple Glazed Bacon or Oysters Rockefeller with spinach, dry vermouth, hollandaise, Parmesan and panko bread crumbs
Entrées: Fillet Mignon menu – USDA Choice, hand-selected, center-cut and naturally-aged for tenderness and flavor; Pistachio Crusted Walleye with lemon-dill butter sauce
Dessert: Red Velvet Cake or ask the server about seasonal desserts
Drink: Chocolate Old-Fashioned – Knob Creek Rye, tempus fugit créme de cacao, bitters, orange and sour cherry
Redstone American Grill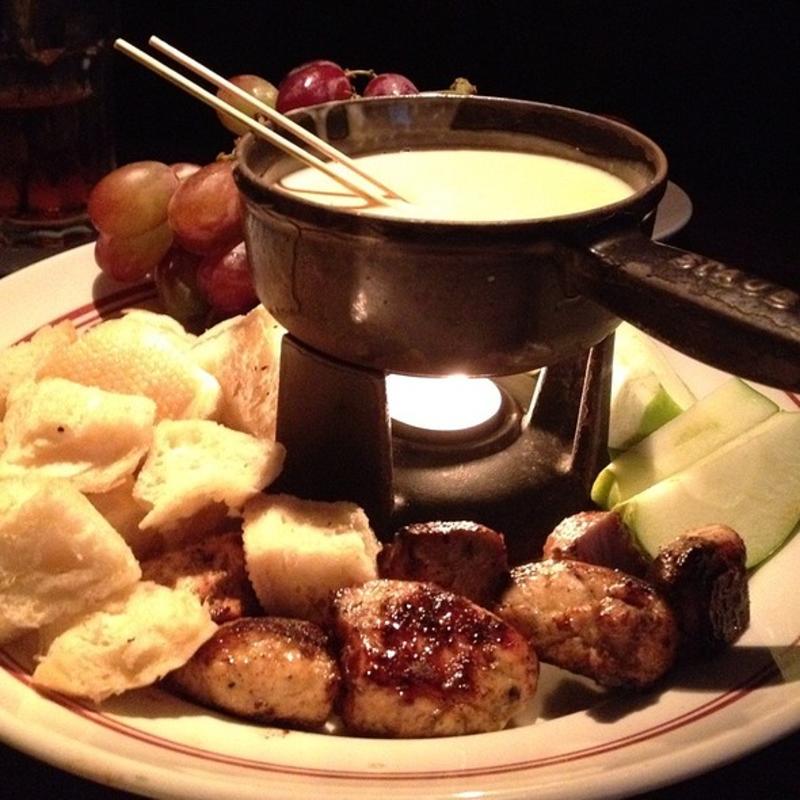 Redstone American Grill also offers delicious steaks, chops, ribs and seafood, making it a haven for those who want to want to get their fill. Meats are hand-trimmed, aged 28 days and served with seasonal vegetables and your choice of garlic mashed potatoes or loaded baked potato. Gluten-free options are available. The Chef is currently fine-tuning the Valentine's Day offerings, so be sure to check back or ask about them when you make your reservation.

Minneapolis Northwest Recommendations
Appetizer: Jerk Chicken Fondue – Spicy, grilled, jerk-marinated chicken, sourdough croutons, apples, grapes and smoked Gouda fondue
Entrées: Tournedo Beef Wellington – Tenderloin filet, glazed puff pastry, mushroom duxelles, prosciutto, bordelaise sauce and caramelized carrots; General Tso Turkey Burger – Seasoned ground turkey, glazed with sweet and spicy General Tso sauce, broccoli slaw and grilled red onions
Dessert: Key Lime Pie with an almond and graham cracker crust
We hope you have a wonderful Valentine's Day dinner. Share your photos and experience online with the hashtag #WeLoveMNW for a chance to be featured on our Facebook, Twitter or Instagram.