Egg nog, seasonal pies, and holiday cupcakes and cookies, oh my! The holidays aren't complete without some sweet treats! We've compiled a collection of some of the top treats in Minneapolis Northwest so you can take your sweet tooth on the ultimate sugar tour. You won't want to miss these festive delicacies!
1. Nadia Cakes – Holiday Cupcakes and Pies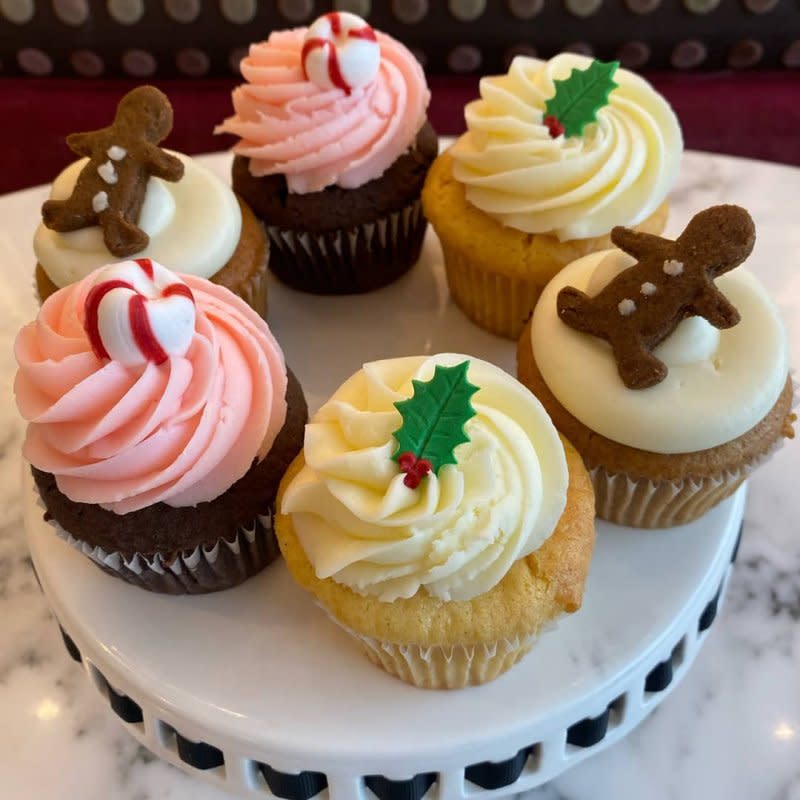 Cake or pie?! You don't have to take a stance on this controversial topic at Nadia Cakes in Maple Grove! Some of our favorite holiday cupcakes from the Food Network "Cupcake Wars" award-winner, include Egg Nog (topped with a French brandy buttercream), Peppermint Mocha, Gingerbread, and Cotton Headed Ninny Muggins, a cake as unique as a sounds! In addition to their endless array of amazing cupcakes, Nadia Cakes whips up special holiday pies just for the holidays including Gingersnap Pumpkin, ButtterBeer Not only can you choose from a selection of holiday pies and cupcakes, but you can always grab some of their other delectable treats, like monster cookie bars, garbage dump truck brownies, Parisian Macaroons, cake pops, cookies, the occasional trifle and more! And did we mention ice cream?!
2. 50's Grill - Holiday Pies and Malts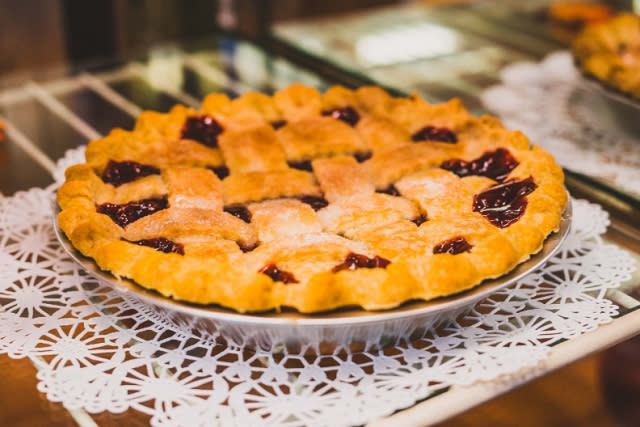 Nothing says the holidays like a fresh slice of pie! And that's just the beginning of the plentiful slate of desserts being offered at 50's Grill, with more than 70 to choose from, including 28 flavors of old-time malts (over 2 million sold) made with their custom-made vanilla ice cream. And everyone knows the perfect compliment to ice cream (or is it the other way around?!) is a warm piece of pie or other baked treat. Its in-house bakery bakes all the gourmet cakes, pies and cookies from scratch. Choose from classic pies, including apple, cherry and French Silk, but be sure to check for the monthly specials! In November, you can enjoy everything pumpkin with a pumpkin pie, pumpkin cheesecake and pumpkin malt! In December, grab a Grasshopper pie or a Black Forrest Cake for your holiday party. Then in January, kick off the new year with a Heath Malt!
3. The Lotus - Banana Wontons
Alright, this isn't really a holiday treat, but it's the perfect way to celebrate any occasion, year-round, so we felt the need to include it! Let's set the scene, you just finished an amazing dinner of pad Thai at The Lotus in Maple Grove and you're craving something sweet to top off your meal… A plate of steaming wontons approaches, but there's something different about these wontons, they have an alluring and enticingly sweet smell and come accompanied with powdered sugar and a chocolate dipping sauce. You sprinkle the desired amount of powdered sugar on top, then grab a wonton and dunk it in the chocolate sauce, trying not to leave a trail of destruction… good luck! As you bite into the wonton you get the perfect amount of the crisp and crunchy crust and the flavorful and warm banana filling combined with the ideal amount of sweetness from the powdered sugar and the rich and smooth chocolate sauce. Is your mouth watering yet?!
4. Patrick's Bakery & Cafe - Pastries and Cakes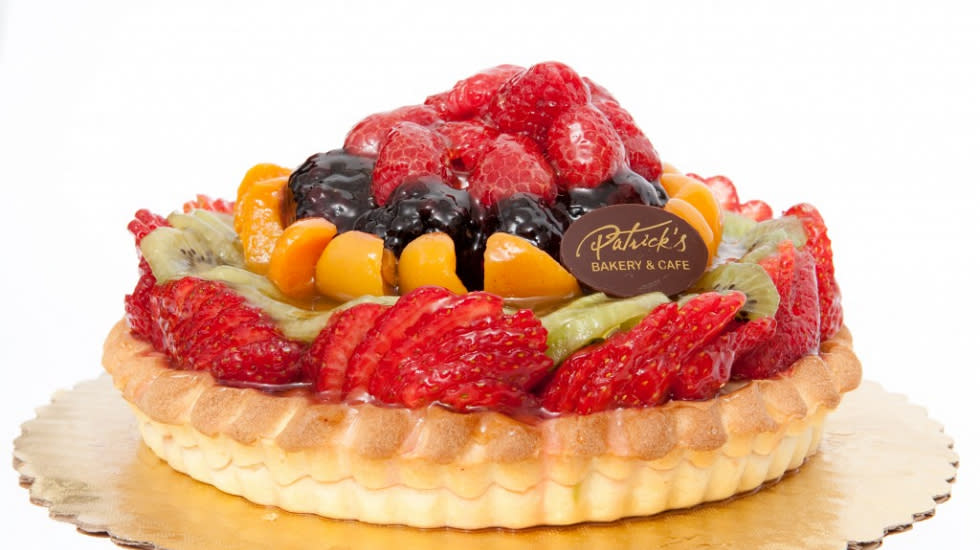 For cakes and pastries, there's really only one name you need to know: Patrick. At Patrick's Bakery & Cafe, you can enjoy everything from cookies and croissants to fruit tarts and tiramisu. And we can't decide which is more spectacular the taste or the presentation! Some of our favorites include the Opera Cake, a French cake made with layers of almond sponge cake soaked in coffee syrup, layered with ganache and coffee French buttercream, and covered in a chocolate glaze; and the Fruit Tart; a beautiful and colorful masterpiece of strawberries, blackberries and kiwis stacked on a sweet tart crust and topped with a delectable glaze.
5. Han's Bakery - Texas Doughnuts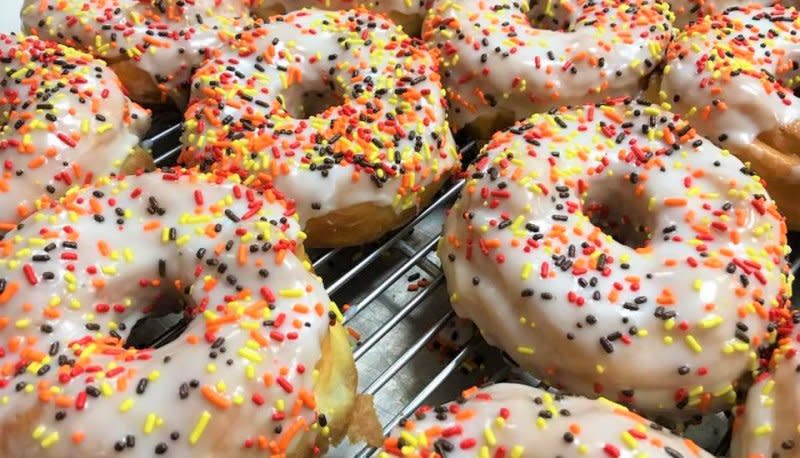 Hans' Bakery in Anoka is a family-owned shop serving delicious treats no matter the season! Open since 1973, Hans' has become famous for its Texas doughnuts that are the size of your face, and the German Beehive – a yeast-raised cake baked, then split and filled with a pastry and whipped-cream mixture. Its cake decorating experts will wow you with their magnificent holiday treats and displays!
6. Swedish Crown Bakery - Beehive Tosca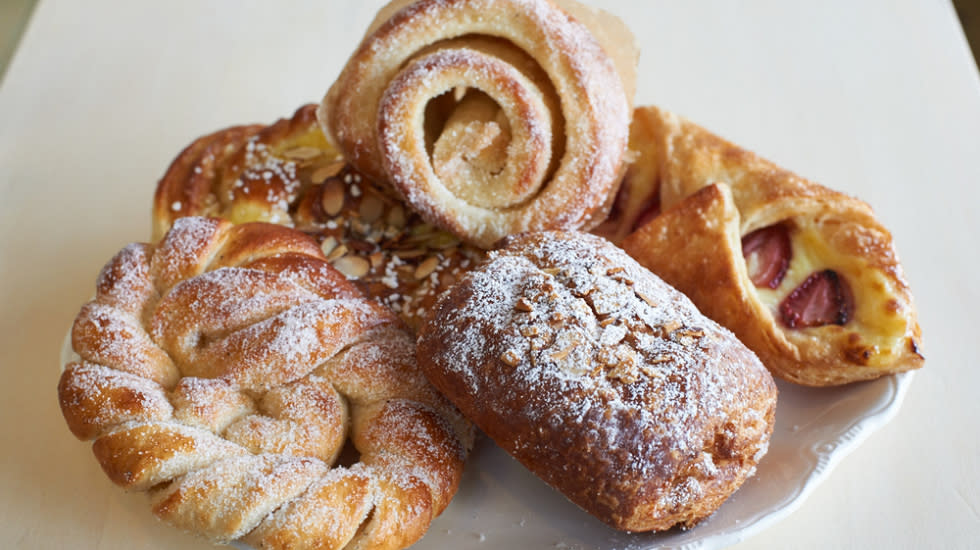 Swedish Crown Bakery is another great family-owned and run bakery, where you will find interesting delicacies every day for lunch, and a large and unique variety of authentic Scandinavian and European breads, pastries, cookies and desserts. It also offers gluten-free, vegan and other baked goods using only the best ingredients, avoiding anything artificial. One of our favorite treats is the Beehive Tosca, a Swedish version of a German classic made with puff pastry baked with crispy honey almond and filled with Bavarian cream. 
7. Sugar and Spice Sweetery - Red Velvet Cake
We're excited to share that there's a new kid in town, when it comes to bakeries and sweet shops in the Minneapolis Northwest! The new shop, called Sugar & Spice Sweetery, opened right next to another of our favorite restaurants, Rock Elm Tavern. The new business is a venture of Sugar & Spice Custom Cakery. Alongside the gorgeous cupcakes, cakeletts, and cheesecakes are ready-to-eat cookie dough and fresh ice cream from Honey & Mackie's. With cinnamon rolls served on weekends and Gluten Sensitive Friendly options, this place will satisfy any craving! Try the red velvet cake: it's made in the genuine original method and you'll definitely taste the difference!
8. Painted Turtle Chocolatier - Holiday Party Trays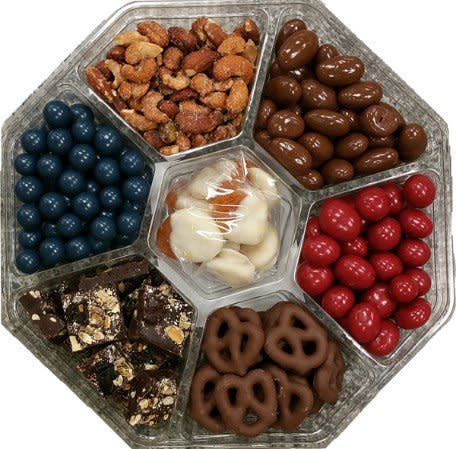 It's no surprise that a candy shop would be one of our top picks for holiday treats, but trust us, Painted Turtle Chocolatier is not your average candy shop! Chocolaholics can rejoice at this quirky and quaint locally-owned shop in the heart of downtown Osseo, where nearly everything is either made of chocolate or covered, drizzled, dusted or sprinkled with chocolate. Heading to a holiday party? Grab the hostess tray of cookies – an extra convenient way to serve homemade holiday cookies without all the work! And the variety of chocolate suckers in the shapes of Santa, Rudolph or snowmen make perfect party favors and stocking stuffers.
9. The Mad Hatter Restaurant & Tea House - Christmas Tea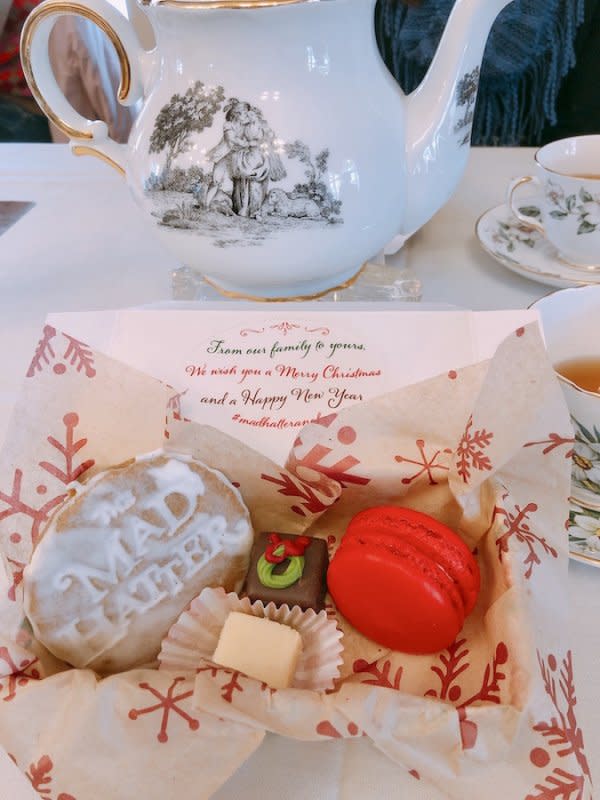 Holiday Treats abound at The Mad Hatter Restaurant & Tea House's annual Christmas Tea! The tea service kicks off with, not surprisingly, an endless array of teas. You choose from classic teas like the Mad Hatter House Blend, Coconut Almond Black, or Seasonal Punch, or dive into the dessert vibe full force with its full line of dessert tea, including Bourbon Chocolate Black Tea, Candy Cane Black Tea, Maple Walnut Green Tea, Peppermint Patty Herbal Tea and many more! The delightful experience includes a midwest starter of Chicken Wild Rice Hotdish; a scone course including Christmas and Cream Scones served with Grand Marnier Cranberry Compote, Sweet Cream and Orange Marmalade; a savory course including a variety of finger sandwiches and appetizers; and most importantly, the dessert course! Remember, this tea is a true test of your stamina and endurance when it comes to eating. Pace yourself or you may not even make it to dessert! Worst case, they conveniently bring out the dessert course in an adorable to-go box, just in case you run out of room!
10. Hy-Vee Bakery - The Entire Bakery Section!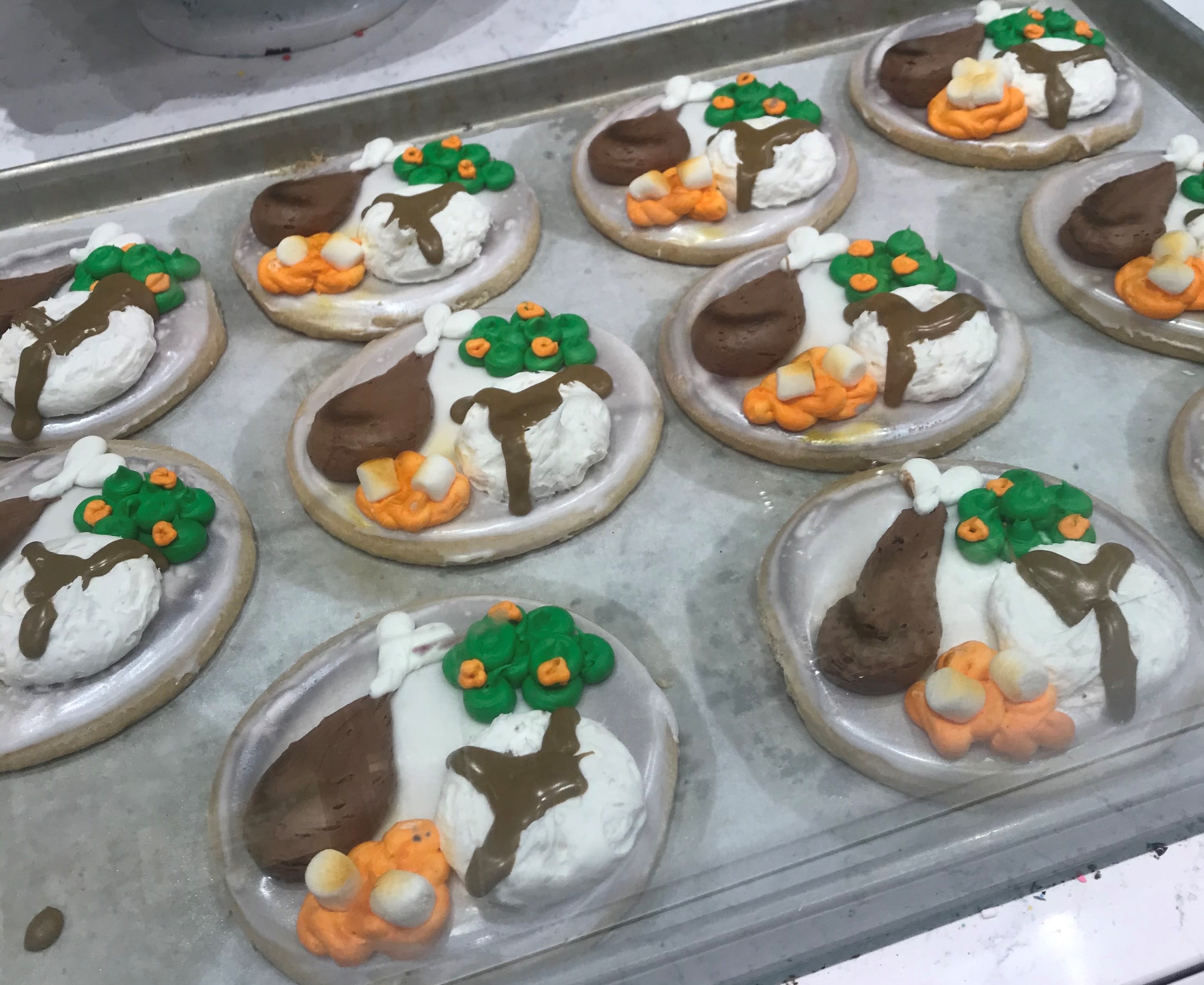 Skip holiday baking this year and choose from the overwhelming array of beautiful pastries from the bakery at Hy-Vee in Brooklyn Park. An abundance of pies, cakes, macarons, cookies, cupcakes, cheesecakes, and more will fill your eyes just as much as your stomach. Plus, you can watch the experts behind the counter as they decorate treats with holiday-themed frostings and fondants. Impress holiday party guests with catered-in platters and cakes, or enjoy a few hand-picked treats for yourself!
To continue your treat-filled adventure, check out Our Guide to the Best Pastries in Minneapolis Northwest and Beyond! And if you're feeling the need to move around and get some fresh air after all that treat sampling, check out all the winter recreation and fun you can have at Elm Creek Park Reserve. Share your Instagrammable pics of your fave treats in Minneapolis Northwest by commenting on our Facebook, Twitter or Instagram pages using #WeLoveMNW and you could be featured on our website.