Each year, Minneapolis Northwest hosts a number of entertaining events and festivals featuring music, art and family fun that are worth planning your next trip around. As we recover from the COVID-19 pandemic, many events are happening this year and will include either a virtual component or extra in-person safety precautions. Remember, you can jump-start your 2022 travel plans with all the great events that will return next year!
1) Twin Cities World Refugee Day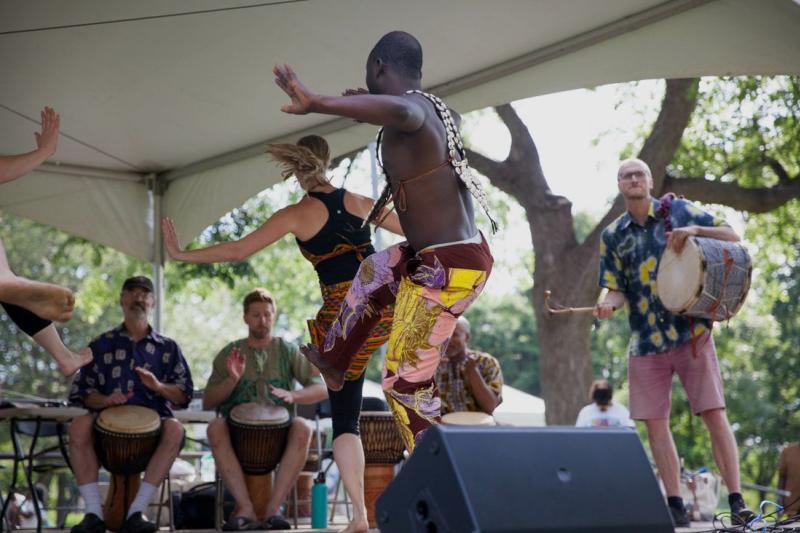 Sunday, June 20, 2021
VIRTUAL
Experience Twin Cities World Refugee Day, a remarkable celebration of diversity, art, culture, family, good food, and so much more. The event brings communities together to recognize and uplift the diverse gifts that refugees bring to Minnesota. This year's event will be virtual, and it is worth tuning into! A virtual platform will profile at least 10 artists/groups representing at least 8 nationalities through music, dance, poetry and storytelling. Twin Cities World Refugee Day is presented by CAPI USA, a local immigrant-led nonprofit that does amazing work connecting community members with food resources, housing assistance, education and other resources. 
2) Sounds of Summer Concert Series
Mondays, Wednesdays, Thursdays and Fridays
Town Green Bandshell
Maple Grove, MN
Grab your lawn chairs and a cooler full of snacks for the always popular Town Green Sounds of Summer concert series in Maple Grove! These live concerts take place at the Town Green bandshell, steps away from Main Street, Central Park and 3 Squares restaurant. Face west and watch the sunset over West Arbor Lake as you enjoy all kinds of performances throughout the summer, from R&B, jazz, blues/country, reggae, and Americana to oldies, swing, polka, and brass band. This year's performances also include a Beatles tribute band, and a Huey Lewis and the News tribute band. On Thursday mornings, kids will get a kick out of kids groups, such as KidsDance, Alphabits Band, and Bob the Beachcomber. Friday nights, relax under the stars with movies at dusk. Click to view a PDF of the schedule.
3) Maple Grove Days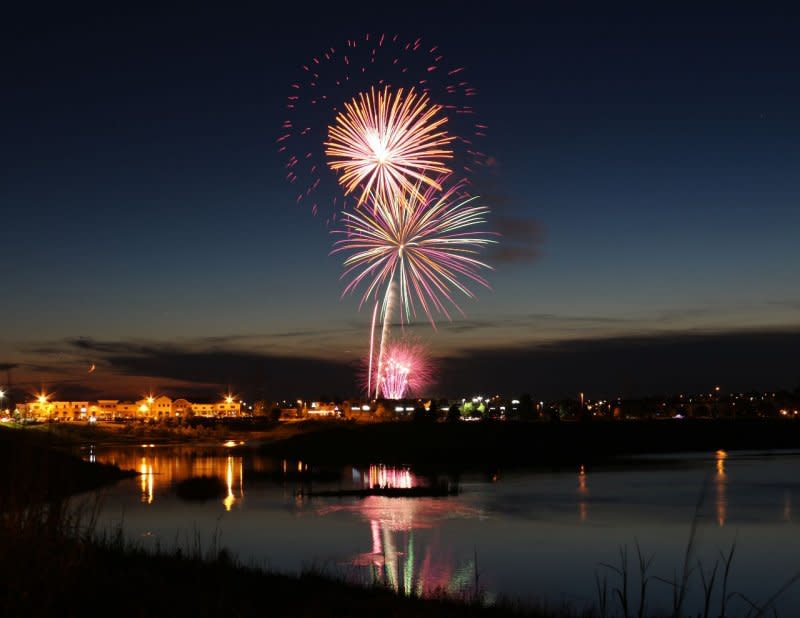 Thursday through Sunday, July 14 through July 18, 2021
Maple Grove Community Center, Town Green, Central Park, and other locations
Maple Grove, MN
During the height of summer, celebrate Maple Grove Days, featuring summery, family-friendly activities throughout the city over the course of five days. The celebration also runs in conjunction with the Arbor Lakes Arts Fair held at The Shoppes at Arbor Lakes. This year, Maple Grove Days will feature bed races, two parades, games and competitions for all ages, a beer garden, business expo, silent auction, roasted corn booth, fireworks, and so much more. 
4) Tater Daze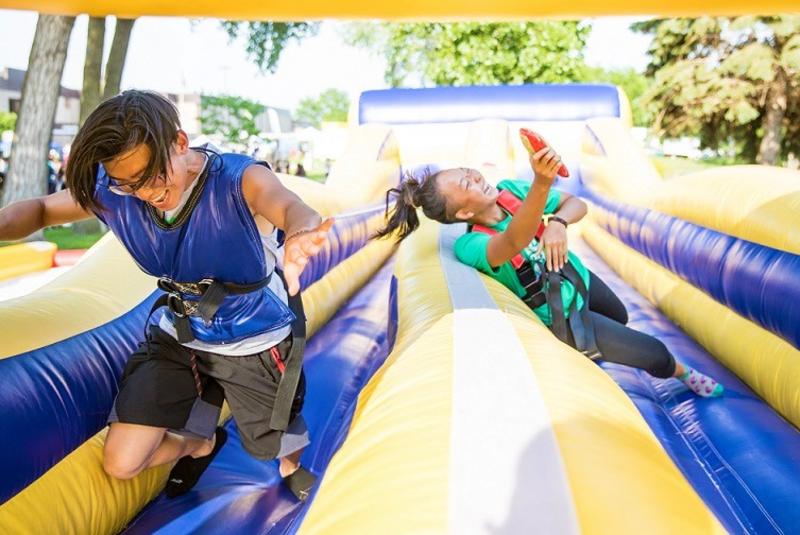 Saturday, August 14, 2021
Community Activity Center and Historic Eidem Farm
Brooklyn Park, MN
Celebrate and get to know the great city of Brooklyn Park at Tater Daze. This annual community event recognizes the city's potato-farming history while featuring food and activities that forge new traditions. This year, enjoy a drive-in movie, bands and entertainment, youth games, families activities and plenty of food trucks. On Friday, August 13, celebrate Brooklyn Park History Day at Historic Eidem Farm. See what it was like living on a farm during the 1890s, get a tour of the grounds from costumed guides, and participate in a craft!
5) Plaza Park Entertainment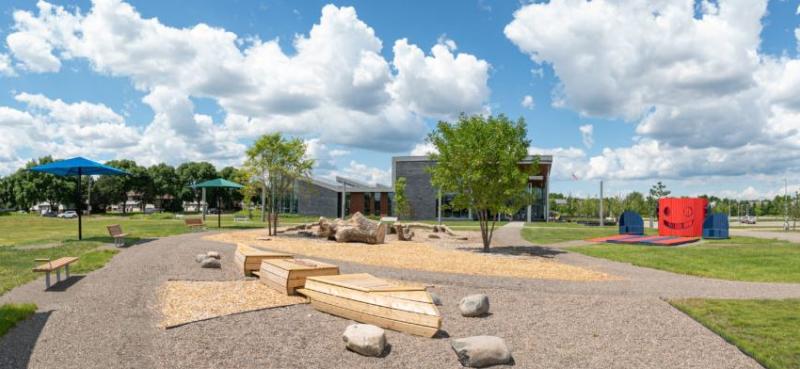 Saturday, June 26, 2021, and more
Plaza Park
Brooklyn Park, MN
Plaza Park is Brooklyn Park's next great outdoor gathering space. Located on the grounds just outside the Brooklyn Park Library, the area features a nature play area, tables and umbrellas, art murals, and a large (and fun!) robot sculpture you can walk on and through. Plaza Park Entertainment will host five NEW summer events, including the Plaza Park Art Festival on Saturday, June 26, from 1-4 p.m. Visit the park and have a picnic or a rest any time. For more live music entertainment in Brooklyn Park, check out its Music on the Lawn concert series!
6) Maple Grove Triathlon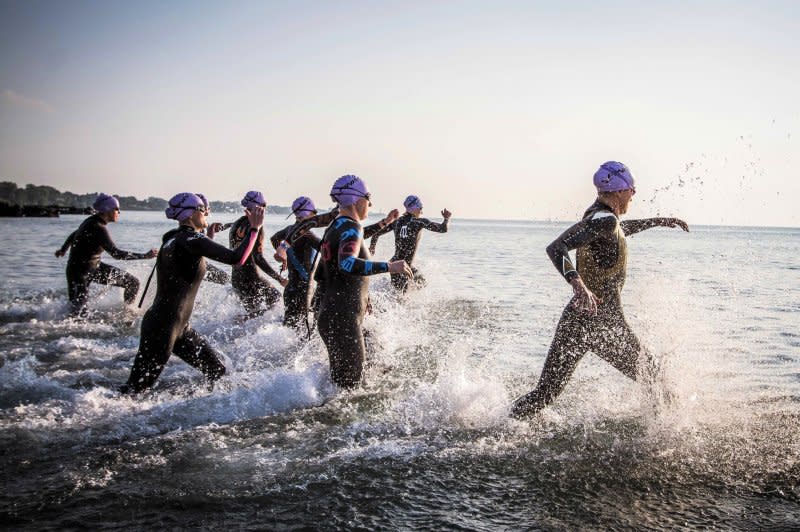 Friday & Saturday, August 20 & 21, 2021
Race starts at 8401 Dunkirk Ln N
Maple Grove, MN
The Maple Grove Triathlon welcomes elite and enthusiastic triathletes, amateurs, and everyone in between. Triathletes and spectators can expect the best from the Maple Grove Tri, with a course that spans Maple Grove's charming landscape to the countryside of Plymouth and Corcoran. The race starts with a swim in Weaver Lake; next, racers bike the roads of surrounding scenic towns, which lead up to the finishing run around Weaver Lake. There are awards for male and female age groups, and everyone gets to enjoy a post-race party. Participants receive an event t-shirt, locally-themed food, and a custom finisher medal.
7) Chalkfest at Arbor Lakes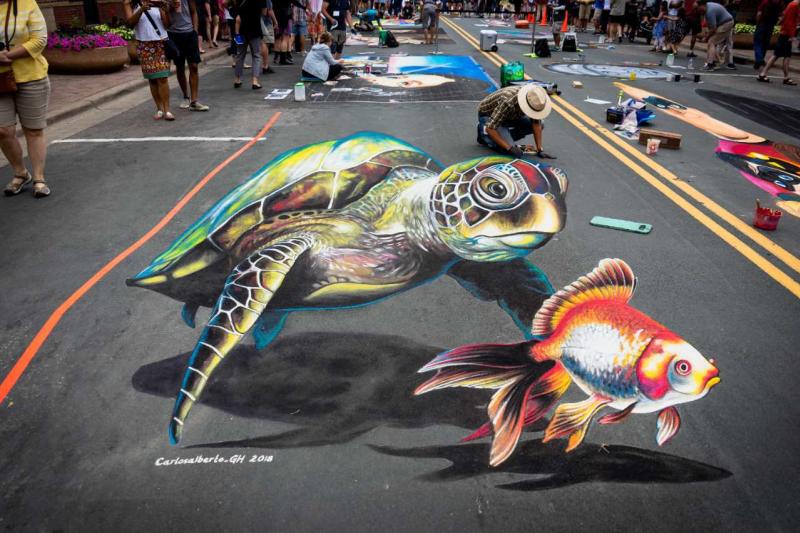 Saturday - Monday, September 4 - 6, 2021
Arbor Lakes, Maple Grove, MN
Ignite your imagination and creativity by attending a special Labor Day Weekend Chalkfest at Arbor Lakes! This two-day street art festival in Maple Grove is one of the largest in the Midwest. Artists from around the world flock to Arbor Lakes to transform the street into a massive work of art. Professional and amateur artists begin their creative process on Saturday and finish up their masterpieces on Sunday. Follow Chalkfest online or make a plan to attend in-person. Chalkfest at Arbor Lakes will also feature an in-person mural project with 12 large murals scattered around Maple Grove through August and September, so you and your family can view them at your own pace. 
8) Concert On The Lawn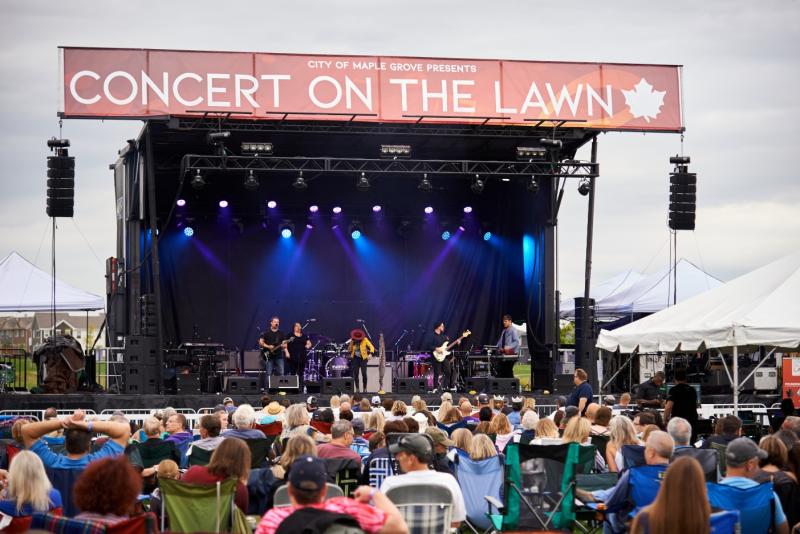 Friday, September 17 & Saturday, September 18, 2021
The Great Lawn at Central Park, Maple Grove, MN
Experience an early-autumn music event like no other during Concert On The Lawn, held on the Great Lawn of Central Park in Maple Grove. Bring your lawn chairs and meet up with friends for a perfect event to kick off the fall season. The Friday, September 17 lineup features Rockie Lynne, Hitchville, and Anderson Daniels. Saturdays lineup features Soul Asylum, St. Paul Peterson & the Minneapolis Funk All-Stars, and Turn Turn Turn. Enjoy food trucks, local beer from OMNI Brewing Co., and other local vendors. Tickets on sale now!
9) Twin Cities Harvest Festival and Maze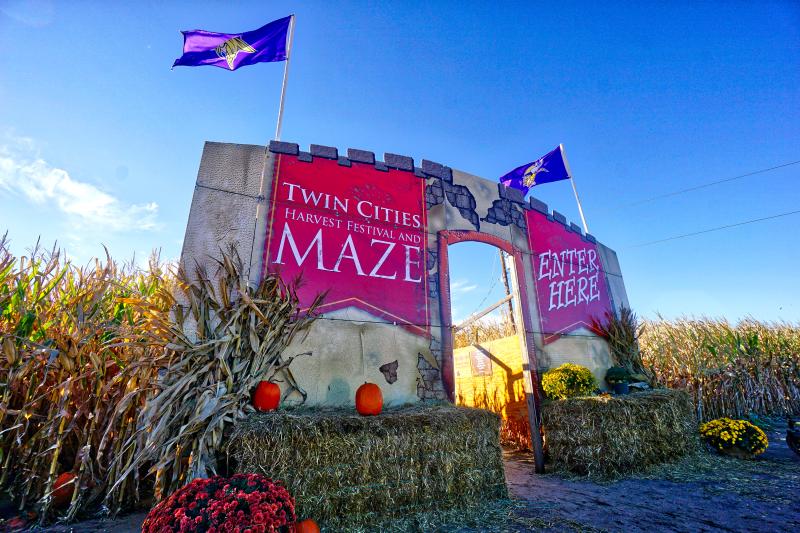 Select weekends, September & October 2021
Highway 169 & 109th Ave N
Brooklyn Park, MN

What better way to celebrate harvest time in Minnesota than sleuthing your way out of the state's largest corn maze on a beautiful fall afternoon. Visit Twin Cities Harvest Festival and Maze in Brooklyn Park for a true autumn experience. This festival includes a giant corn maze, a straw bale maze, petting zoo, inflatables, a pumpkin patch, hayrides, giant slide and a corn pit where kids can dive into a pool of kernels of corn. Fair foods and drinks will be available, such as mini donuts, cider and hot chocolate, and live music will be played throughout the grounds. This is the ultimate autumn event!
10) A Norwegian Christmas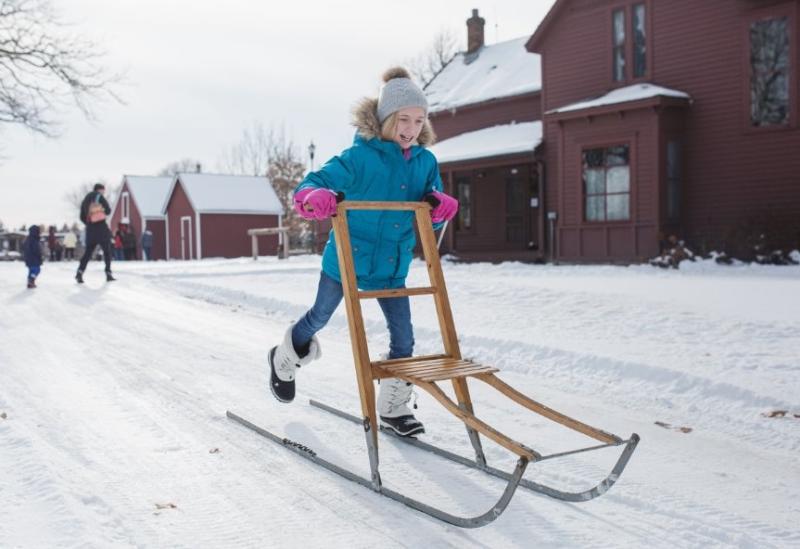 Saturday & Sunday, December 4 & 5, 2021
Historic Eidem Farm
Brooklyn Park, MN
Historic Eidem Farm transforms into a winter wonderland for its annual Norwegian Christmas event. Enjoy carols, crafts, ornament-making and a visit from Santa. The 19-acre farm invites visitors to travel back to the turn of the 20th century when the region was one of the top areas for growing potatoes. Enjoy hot cider as you walk around the Victorian house, meet the farm animals, try kick sledding and put cloves in oranges to make scented pomander balls for Christmas.
Jumpstart Your 2022 Travel Plans!
2022 promises to be even more "back to normal," and will include ALL of your favorite in-person events. It's never too early to plan for the future!
Twin Cities Spring Babies Festival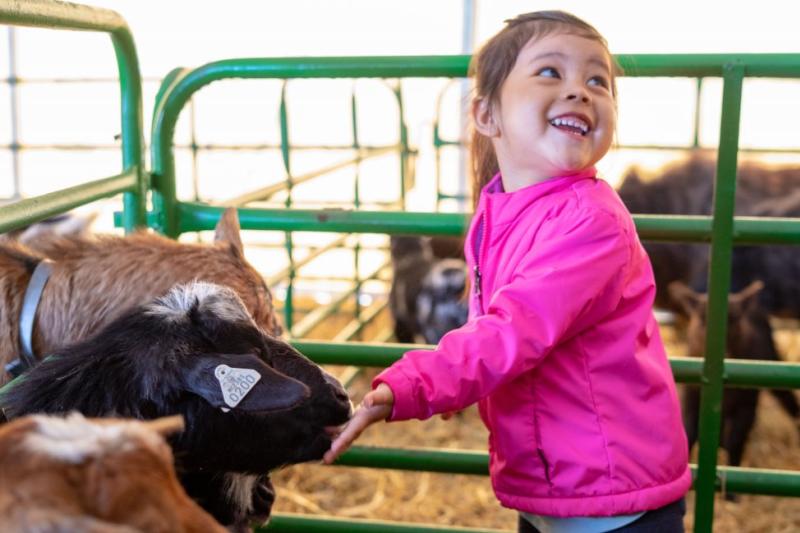 Select weekends, April & May 2022
Highway 169 & 109th Ave N
Brooklyn Park, MN
Kids love to meet fur babies, and there's no better place than the Twin Cities Spring Babies Festival to introduce them to bunnies, chicks, lambs, goats, horses and calves. During select weekends in April and May, bring your kids to meet (and hold!) these adorable farm animals, go on pony rides and enjoy delicious food. The baby animals in a tented area, so there's no need to worry about April showers stopping you. The festival also features a corn seed pit, straw bale maze, food trucks, hayrides and a play area. Check the schedule for goat races and the annual Easter Egg Hunt! 
IgboFest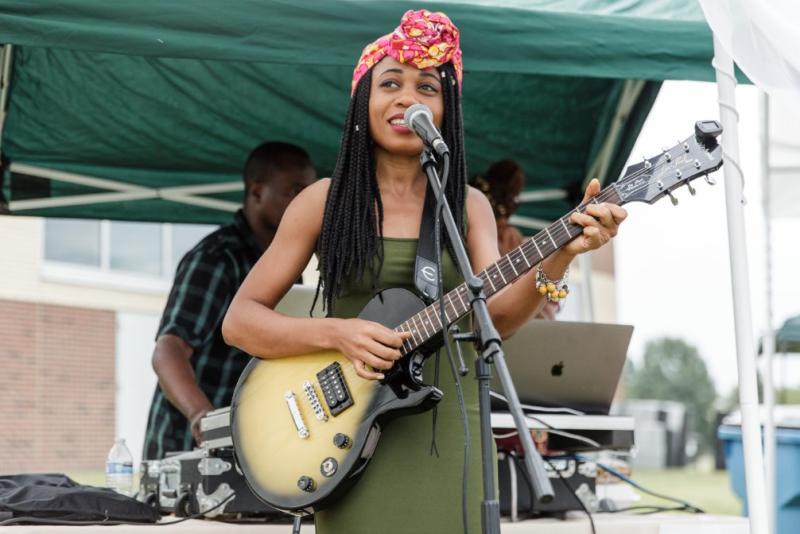 August 2022
North Hennepin Community College
Brooklyn Park, MN
Did you know that 1-in-5 residents of Brooklyn Park was born outside of the U.S.? Come celebrate the area's cultural roots at IgboFest, presented by the Umunne Cultural Association of Minnesota. IgboFest showcases cultural activities with a full day of free family fun, drawing more than 5,000 adults and kids to the area. Activities include tasting traditional African dishes and trying your hand at African crafts, enjoying a variety of dance performances and processions, and chances to win raffle prizes.