The days are already growing shorter, but there's still time to soak up all the summer fun in Minneapolis Northwest! Don't miss your last chance for prime-time patio dining, kayaking and fishing on the river, outdoor farmers markets, movies at dusk and foods on a stick. Also get a taste for what to look forward to when the fall season officially lands.
Take Advantage of Patio Season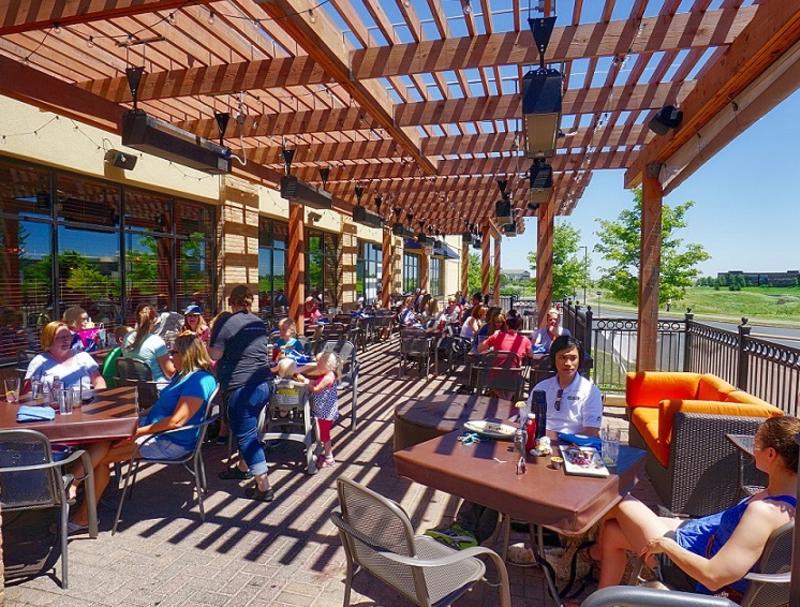 Take advantage of this optimal time to wine and dine outside, whether under the hot sun or in the shade, for brunch, lunch or dinner. Lounge on the patio at 3 Squares Restaurant, with its plush chairs and trellised overhanging lights. This is a perfect spot for families, including your four-legged family members. Make a point to dine on CRAVE's rooftop patio, as well – the first and only one in Maple Grove – with its views of Main Street and beyond. For a more adult-vibe, class it up on Brick & Bourbon's massive patio, featuring an outdoor bar, three fire pits, and numerous outdoor games and TVs. Visit Friday and Saturday nights for a DJ dance party and great drink specials on the patio! 
While enjoying the summer weather, don't forget to relax with a seasonal summer cocktail. Cucumber infusions, grapefruit sparklers and splashes of rosé pair perfectly with a stunning sunset at the Highlander Restaurant, which features weekly drink specials. And a great place for kids to have fun outside while having tasty food is Wagner's Drive-In, an old-fashioned drive-in with hand-pattied burgers, crispy krinkle fries, and smooth and refreshing shakes. Pony up to the umbrellaed picnic tables while you eat to savor the taste of summer!
Enjoy Outdoor Music While You Can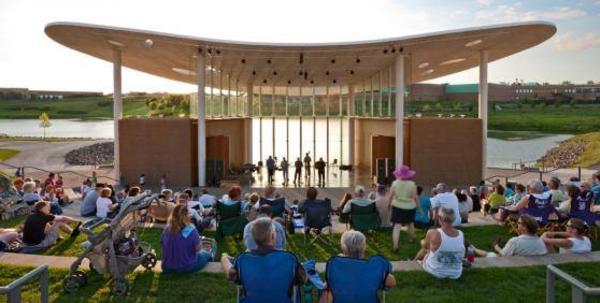 There's something magical about listening to outdoor live music, and the Minneapolis Northwest area has several opportunities to hear great bands while taking in the fresh air (and maybe even dancing in the grass!). Town Green's Sounds of Summer will be hopping all the way through August with live music. Usher in the week on Mondays at 7 p.m. with salsa and a dance lesson, or a riverside swing band. Town Green bandshell provides grassy, terraced seating, and you're welcome to bring your lawn chairs, too. Concessions with sweet treats are available. Feel the rhythm with Salsa Del Soul, Joyann Parker, and Monroe Crossing at Brooklyn Center's Entertainment in the Park at beautiful Centennial Park.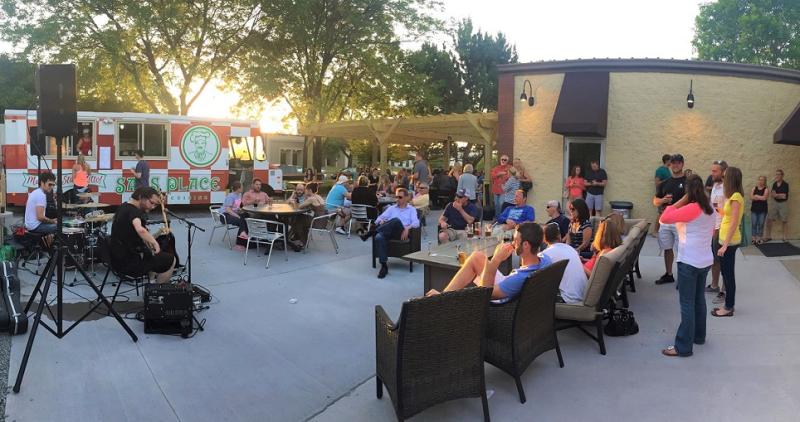 Combine your love of patios and live music when you check out OMNI Brewing Co.'s Summer Music Series with bands playing each and every Thursday night at 7 p.m. through August 26. Check out The Jugsluggers on Aug. 12, Beyond the Trees on Aug. 19, and say farewell to summer with The Federales on Aug. 26. Fun and flavorful food trucks will be available, too. You can even purchase a Summer Music t-shirt to commemorate the end of summer and support a good cause.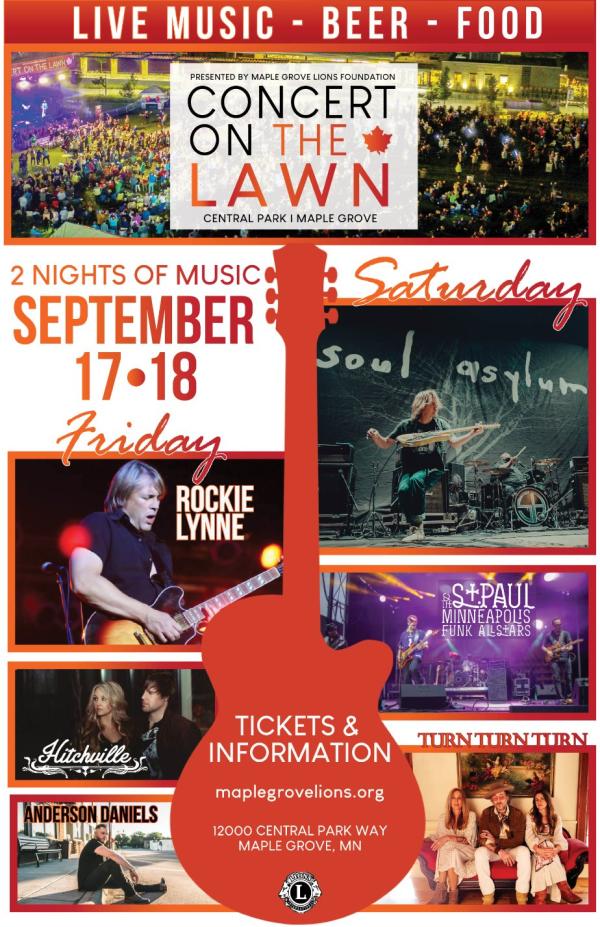 By September, you may think summer's over, but you can keep the festive summer spirit alive by attending Maple Grove's Concert on The Lawn on Friday, Sept. 17, and Saturday, Sept. 18! Just in time to enjoy the last of the warm evenings, come out to hear a great lineup of music featuring Soul Asylum, The St. Paul Minneapolis Funk All Stars, Anderson Daniels, Rockie Lynne, and more. The event will also have food trucks and craft beer for sale. Tickets are available!
Fun on the Mississippi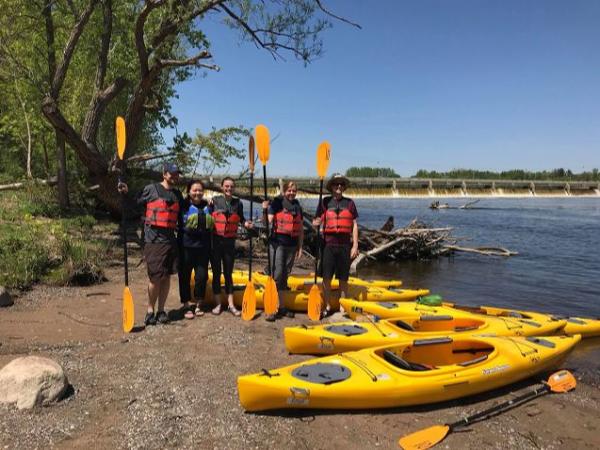 Summer runs on the Mississippi River, and there are plenty of spots to enjoy and activities to try out, whether you're with friends, on a date, or with your little ones. At Mississippi Gateway Regional Park, there are 160 acres along the river waiting to be explored. Have a picnic on the sandy banks and cast your line in to see if you can catch a sunnie or walleye. Reserve a kayak from the Mississippi River Paddle Share station and enjoy a leisurely paddle down to the return stations at either River Park or North Mississippi Regional Park. The Mississippi River Paddle Share is a first-of-its-kind program in the country!
Catch a Movie Under the Stars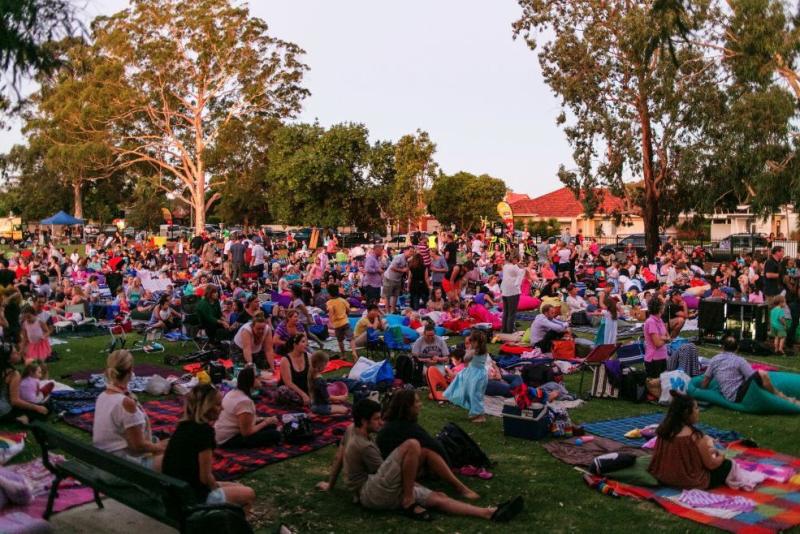 Outdoor movies at dusk are a unique way to take in one of your favorite films or experience your kid's latest obsession. Brooklyn Center's Entertainment in the Park will be showing Wonder Woman 1984, Frozen II, and Tom & Jerry. Bring your blankets and popcorn and enjoy the evening. In Maple Grove, catch Secret Life of Pets: 2, The Croods: A New Age, Guardians of the Galaxy Vol. 2, and Toy Story 4 as part of Town Green's Sounds of Sumer series. 
Shop Outdoor Farmers Markets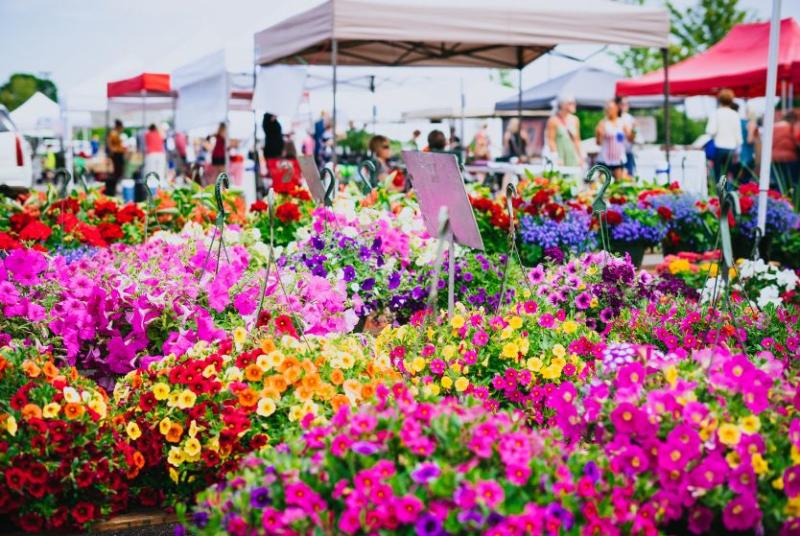 Visit one of Minneapolis Northwest's farmers markets for fresh produce and home-baked goodies, open and outside through September. At the Maple Grove Farmers Market, pick up a bouquet of fresh local flowers to bring some added color and brightness to your home or office. Enroll your child in the Power of Produce Kids Club program and help them learn the benefits and fun of shopping at a farmer's market. Kids receive a $2 token to purchase fresh fruits, vegetables, or food-bearing plants at the market. You can also earn yourself some rewards with the market's Frequent Shopper Program. 
Every Wednesday, buy local produce, bread, and more at the Brooklyn Park Farmers Market. The market runs every Wednesday through October 13 at the Brooklyn Park Community Activity Center. A unique and diverse offering of fruits and vegetables, breads, jams, crafts, and more are available, and all items are vendor grown and produced. 
Create Your Own Water Adventures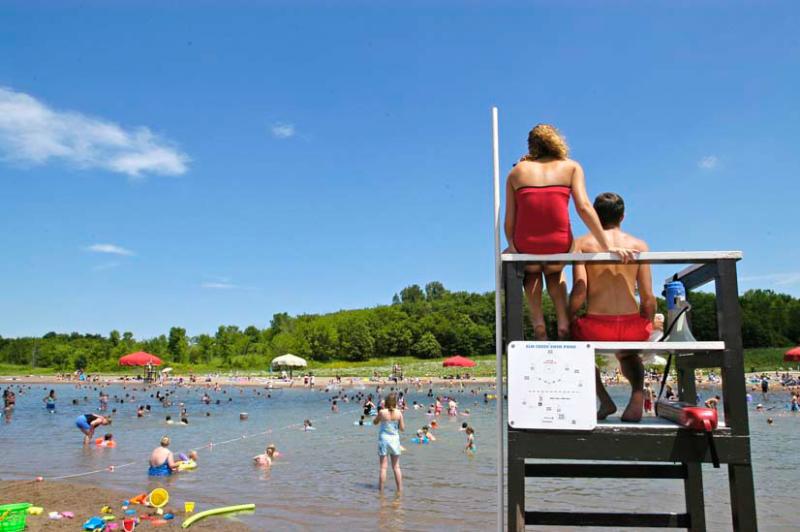 There's really no better way to cool off in the summer heat than with a full-body dunk in a cool body of water! Elm Creek's chlorinated swim pond is open until Labor Day, so you have time to get in that beachy feeling. Build sand castles, splash in the water, and lay out under the sun or in the comfort of a shady over-sized umbrella. You can also get your swim on at Fish Lake Regional Park at beautiful Fish Lake – perfect for swimming, boating and paddle boarding. Rent a kayak or canoe from the pavilion for an hour and enjoy a picnic on the sandy beach or atop a grassy hill.
The Splash Pad at Central Park is a great way to have some water fun without swimming. The interactive fountain rests on a 2,100 square foot plaza with jet sprays and arching sprays. Beautiful LED light turn the fountain into a light show once the sun goes down. It's free to play in the fountain, and all are welcome!
There's Nothing Like State Fair Time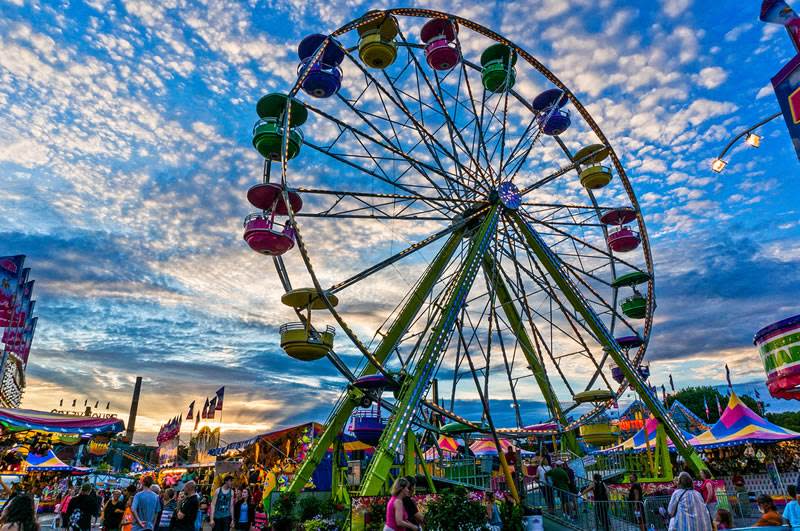 Nothing quite signals the final days of summer like the Minnesota State Fair, and we're incredibly excited to have it back in 2021! Arguably the best, most epic fair in the country, the State Fair gives locals and travelers 12 full days to pack in all the summer fun they can with live music, artisan crafts and shopping, whacky foods, livestock competitions, talent contests, parades, art galleries and plenty of foods on a stick. Make your plans to attend Thursday, August 26 through Monday, September 6.
Share your photos and stories with us on Facebook, Twitter and Instagram with the hashtag #WeLoveMNW!