It's no secret that Minnesota is known for long winters and unpredictable springs, but don't let that get you down, even during a pandemic! Whether you're feeling cooped up or the kids are driving you wild, we've gathered some of the best remedies for your "cabin fever."
Condition: Kid Kooky-itis
Kids cooped up inside and driving you nuts? We've got plenty of fun and safe indoor activities to blow off some steam.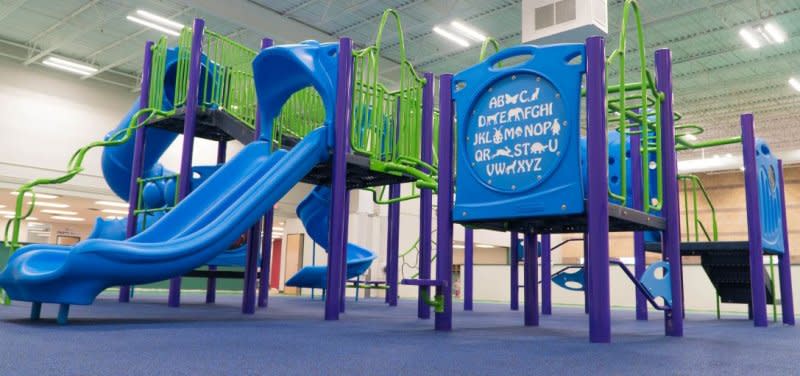 Remedies:
1. Playgrounds aren't usually open in the winter, but Playground Plaza offers a recreational oasis 365 days a year. The climate-controlled indoor play area features playground equipment for all ages and an open play space with a synthetic turf surface for sports. Make a reservation to schedule your next play date. You can also stop in to the MiniSota Play Cafe, which features a creative play area for kids and a coffee shop for the parents!
2. Take your little ones on a zany indoor adventure as they discover the jungle that is the Maple Maze at the Maple Grove Community Center. The maze offers fun for kids 12 and under. Kids can scale the rock climbing wall, hop on the pogo stick and explore the tree house, while the toddlers crawl into the lions mouth or climb onto the hippo or alligator. Due to distancing requirements, only 25 people are allowed in the Maple Maze per time slot. Make a reservation today. 
3. Pretend you're in Venice at the Venetian Water Park at the Holiday Inn & Suites Maple Grove! The 25,000-square-foot waterpark gives families a one-stop, stress-free retreat even when it's a chilly snow globe outside. Make a reservation for upcoming spring break!
4. For a wacky adventure, try WhirlyBall, a unique hybrid sport that combines basketball, hockey, lacrosse and bumper cars. Continue the fun with the largest laser tag course in the state (a 4,000-square foot urban adventure). WhirlyBall is currently accepting reservations. The staff is committed to sanitizing bumper cars, scoops, balls, laser tag phasers and vests, and all other equipment between every group!
5. Kids bouncing off the walls? Bring the little "American Ninja Warriors" in training to the largest ninja warrior gym in Minnesota — Ninjas United! Years of experience, as well as great obstacles, coaches and classes make this location second to none. Book time in the open gym or sign up for a class that combines exciting obstacle challenges, short workouts and individual free play. 
Condition: Travel Fever
Right now, no one can take a luxurious globe-trotting trip to experience world flavors. But no worries – you can travel the world with your taste buds with a diverse selection of restaurants in Minneapolis Northwest.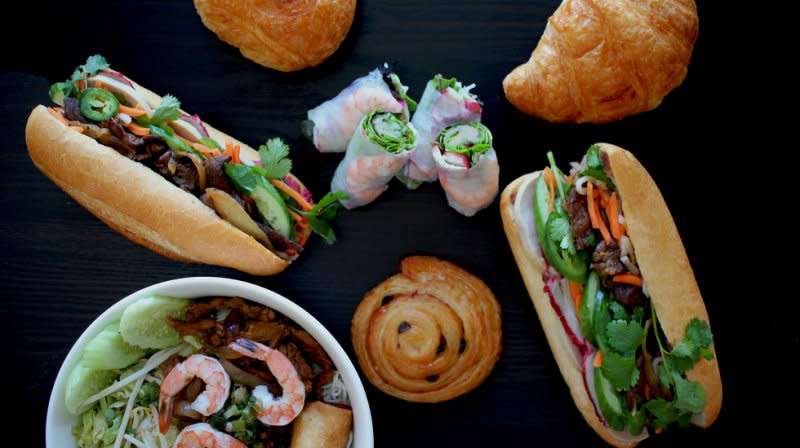 Remedies:
1. Dig in to colorful and original dishes that will transport you across the world at Lemon Grass Thai. In addition to the many Thai favorites on the menu, you can enjoy fresh, delectable sushi. Traditional favorites like the Unagi Roll, California Roll and Spicy Salmon Roll are sure to satisfy, but if you want to dine outside the box, opt for one of the many specialty rolls.
2. Take a trip to France and Vietnam in one stop at Mi-Sant Banh Mi. Order breakfast and enjoy a wide range of freshly made croissants, Vietnamese coffee drinks, and bubble teas. Or order for lunch or dinner and enjoy a banh-mi sandwich or noodle bowl with some of their delectable spring rolls or kimchi fries. Place your order online ahead of time and pick up your food at the drive-thru.
3. Experience the unforgettable taste of Liberia at Mama Ti's African Kitchen. If you haven't tried African comfort food, Mama Ti's is the place to start with family staples gathered over six generations like jollof rice, a traditional rice and tomato dish bursting with vivid spices and colorful vegetables,. Also, be sure to try Mama Ti's homemade, healthy and refreshing Ginger Beer (nonalcoholic).
4. Get your Cajun fix far from the bayou at Crazy Cajun. This drool-worthy Louisiana-style restaurant is a favorite among some Minnesota Vikings, and it's for good reason! Devour one of their famous seafood boils and po' boys, or try some fried frog legs, homemade gumbo, and more.
6. Relax and chill out with a meal from Irie Vybz Jamaican Restaurant. Try authentic Jamaican cuisine like jerk chicken, drunken jerk shrimp, curry goat, oxtail or the Caribbean jerk chicken wraps. 
** BECOME AN INSIDER! **
SIGN UP FOR OUR MONTHLY NEWSLETTER
 
Condition: Stir Crazy
The days are still short, dark and cold, and the light isn't increasing fast enough. Time to get creative!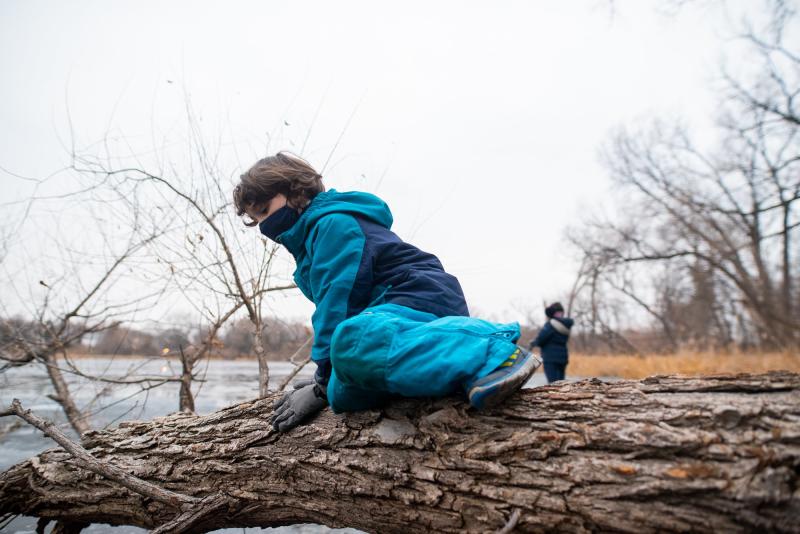 Remedies:
1. It's the time of year for maple syrup! Journey into the Sugarbush at Eastman Nature Center in Elm Creek Park Reserve. Visit the sugarbush on a private tour and learn about maple trees; you're invited to tap a maple tree and warm up by the cauldron where the sap is cooked into syrup. Then, take part in the official Maple Syrup Season Celebration on March 21 and 28. 
2. Mississippi Gateway Regional Park hosts a number of events in March that are great for families to check out. Uncover Nature's Mysteries, learn how to build Forts and Fires, and enjoy a solar system hike as part of Free Family Fun Day.
3. The Carl W. Kroening Interpretive Center at North Mississippi Regional Park offers events just steps away from the Mighty Mississippi. Perfect for families with kids ages 8+, Nature Nuts Playtime encourages inquisitive minds and bodies to explore nature through active outdoor fun. Join the fun March 17 and 24. 
4. Welcome spring with a fun and festive Bunny Painting on Canvas on March 25 as part of Brooklyn Park's Painting in the Park series! If you've always wanted to learn how to paint, now is the time. You'll receive step-by-step instructions and all supplies are provided. 
5. For more crafting fun, check out the happenings at Fox Run in The Shoppes at Arbor Lakes. Through March and April the store features a DIY Friendship Blossoms Painting Class, DIY Birds of a Feather Painting Class, and even a DIY Cookie Decorating Class - Easter edition!
Condition: Winter Doldrums
Even the most creative and interesting people can feel slightly less inspired in the dark days of winter. And while the live theater scene is on pause, there are still ways to enjoy inspiring theater in the Twin Cities.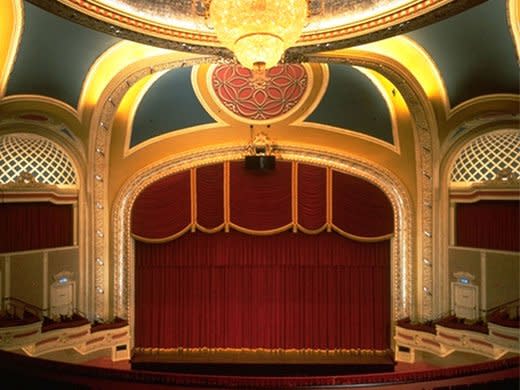 Remedies:
1. Children's Theatre Company offers a Virtual Academy for kids to get involved in theater while live shows are on hold. One academy offering is Disney Dance, where kids can get up and move while learning the fundamentals of theatre dance with Disney songs that encourage resilience, perseverance, and positive thinking. Other classes include Fundamentals of Acting, Homeschool Ensemble, Acting with the Script, and many more. These classes help kids stay creatively engaged in the arts.
2. Ordway Center for the Performing Arts is offering a Meet the Artists series, allowing theater fans to a chance to virtually get to know some of the best actors and singers today, including Samantha Pauly, Brittney Mack and Tamara Tunie. The artist conversation will last approximately 60 minutes, followed by a 20-minute audience Q&A session. These events are free but space is limited, so reserve your spot asap.
3. The hottest touring Broadway shows come to the Orpheum Theatre in Minneapolis. While live shows are postponed this winter and spring, there is much to look forward to. Gather your family around and browse through the rescheduled shows set to start in July 2021. Discuss which one suits your family best and make a plan to get tickets. Upcoming shows include Hamilton, Disney's Frozen, Oklahoma!, The Prom, Jersey Boys, and Anastasia.
Condition: Couch Potato-itis
If you want to get off the couch and get moving, we have outside-the-box adventures and new things to explore to break out of a wintry rut.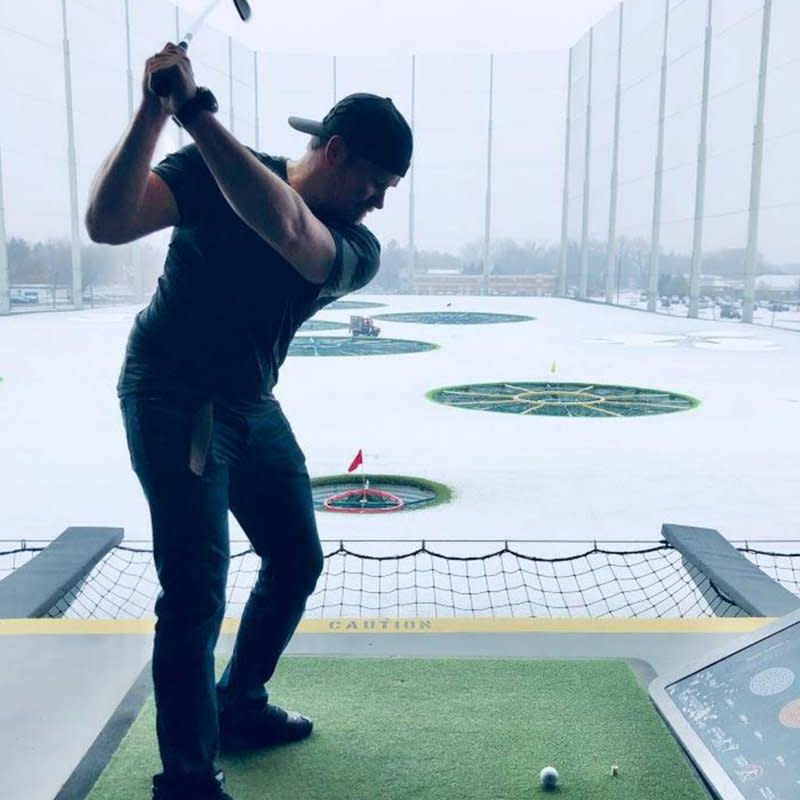 Remedies:
1. Have you and your family been to Topgolf yet? That's right, you can golf during the winter! The state-of-the-art venue is open in a limited capacity, allowing groups of six of less to tee off into the snowy field. Plastic dividers separate each hitting bay, and each group has their own designated server. This is a fun and active way to get through winter, and it's perfect for kids and non-golfers. 
2. Reach new heights at Minneapolis Bouldering Project. Get your climbing fix at this unique gym, which features 20,108-square feet of climbing terrain and offers complimentary introductory bouldering lessons. The staff cleans throughout the day and deep cleaning each night. They have temperature scans, a requirement for face coverings, sanitizer stations throughout the gym, and a reservation system to help with the occupancy limit. Check their website and make a reservation to start climbing!
3. Enjoy a whimsical tea party from The Mad Hatter Restaurant & Tea House. While the restaurant's traditional tea service is unavailable, you can try the new Tea Picnic Boxes with the same great savories and treats served in individual cake boxes. Check the website to place your order for pickup (allow a minimum of 24 hours advanced notice). The Kid's Tea Picnic Box is perfect for ages 10 and under, and includes finger sandwiches and an assortment of sweets. 
4. The Bell Museum of Natural History is a special place for families and friends to discover the natural world through exhibits, wildlife dioramas and an amazing planetarium. The museum opens March 12 (with safety measures in place)! If you're not comfortable with an in-person visit, the museum provides provide a wide variety of engaging virtual programs such as How to Draw a Bat, Owl Pellet Dissection, virtual field trips and story times. Many of these programs are pre-recorded and ready to view on their website and YouTube channel, so no reservations are required! 
Share your winter fun with us on Facebook, Twitter and Instagram with the hashtag #WeLoveMNW!