Spring brings a burst of colors and energy to Minneapolis Northwest. It's a time when Brooklyn Center, Brooklyn Park, Maple Grove and the surrounding neighborhoods start buzzing with festivals, shows, family friendly events and plenty of outdoor activities. Whether you choose to spend the days or evenings watching international films, making maple syrup or cuddling baby animals, you'll find plenty of events that will put a spring in your step!
Local Events
Eggstravaganza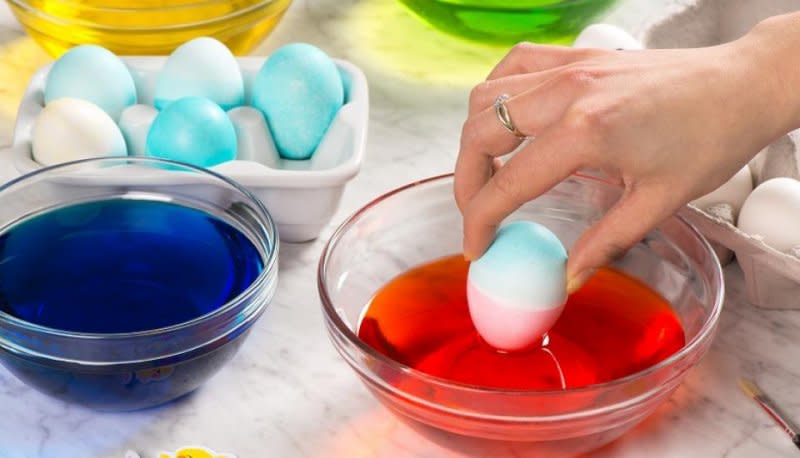 April 9 & 10, 2020 | 10 a.m. – 2 p.m.
Eastman Nature Center, Maple Grove, MN
Kick off your Easter weekend celebration at Eggstravaganza – a festival focused on all things eggs and bunnies! Families are invited to bring their own hard-boiled eggs to dye naturally. Live bunnies will be there, including one very giant rabbit! The event also includes games, a scavenger hunt, face-painting and plenty of treats. 

Twin Cities Spring Babies Festival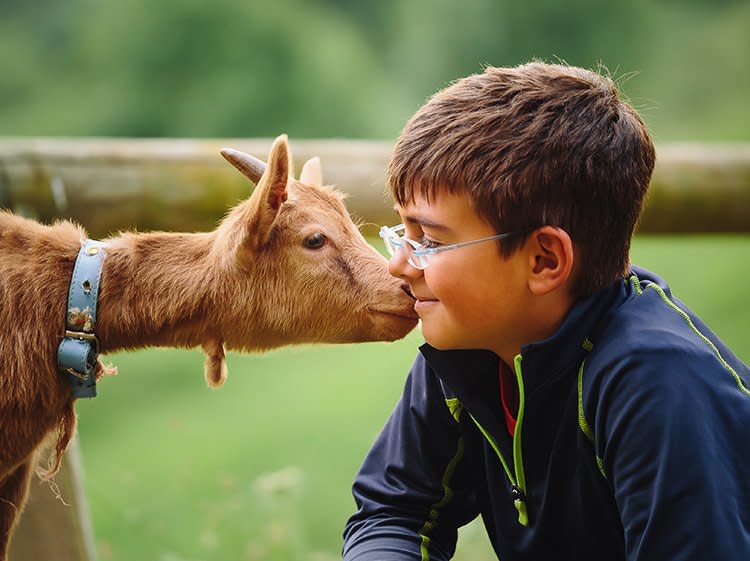 Weekends in April and May, 2020
Brooklyn Park, MN
Kids love to meet fur babies, and there's no better place than the Twin Cities Spring Babies Festival to introduce them to bunnies, chicks, lambs, horses, calves and more animals. On the last three weekends in April, bring your kids to meet adorable farm animals, go on pony rides and enjoy delicious food. The baby animals are inside, so don't let the chance of April showers stop you. The festival also features a Kids Corn Pit, Straw Bale Maze, hayrides and a play area. Tickets are $8 online or $10 at the gate, and children 23 months and younger get in for free.

Maple Grove Ice Show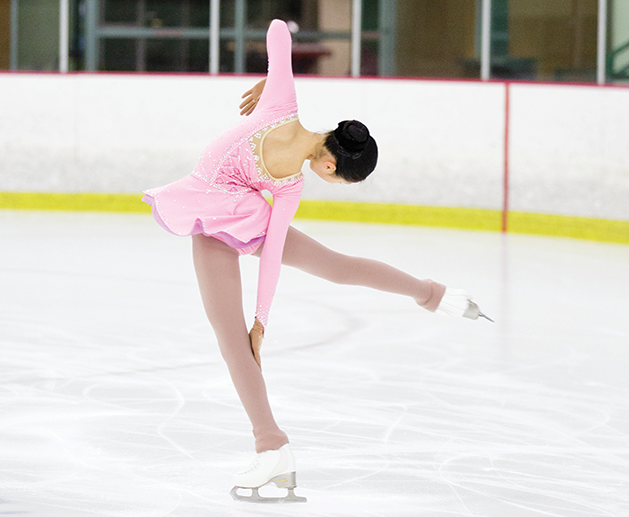 April 18, 2020
Maple Grove Community Center, Maple Grove, MN
Need a figure skating fix? Come to the Maple Grove Community Center for the 19th Annual Maple Grove Ice Show, presented by the Maple Grove Skating School and The City of Maple Grove. Purchase tickets at the Ice Arena Office or at the Ice Arena Main Entrance on the day of the show. Show times are 1 p.m. and 6 p.m. on Saturday. The price for adults is $9, $7 for seniors and students, and tickets for children ages 5–12 are $5; kids younger than 5 get in for free. 

Spring on the Farm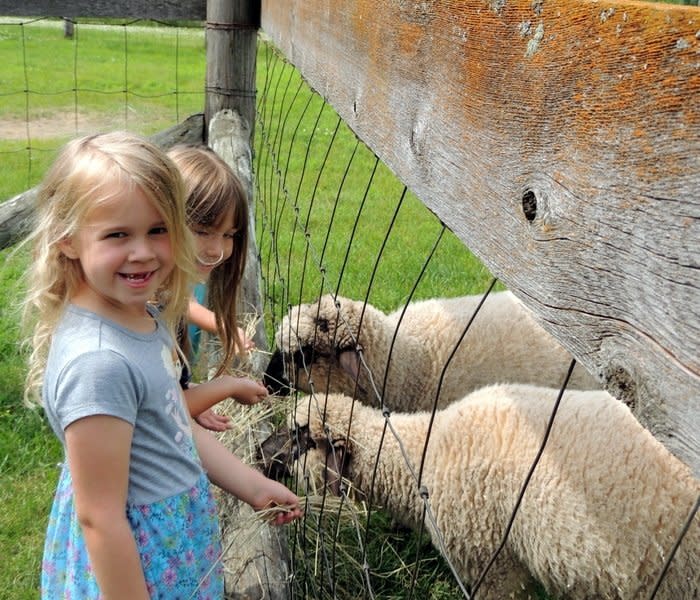 May 16, 2020 | 10 a.m. – 1 p.m.
Historic Eidem Farm, Brooklyn Park, MN
During Spring on the Farm, help Farmer Eidem and Spud Olson at Historic Eidem Farm plant their garden and potato crops, sample fresh baked items in the kitchen, make a card for mom and meet baby animals. Historic Eidem Farm is a 19-acre farm, where you can travel back to the turn of the 20th century when the region was one of the top potato-growing areas. Kids can get creative by entering the "Name the Cow" contest. Admission is $6 for adults, $4 for children under 12 and kids 4 and under can experience the farm for free. 

Get Back to Nature

Maple Syrup Festival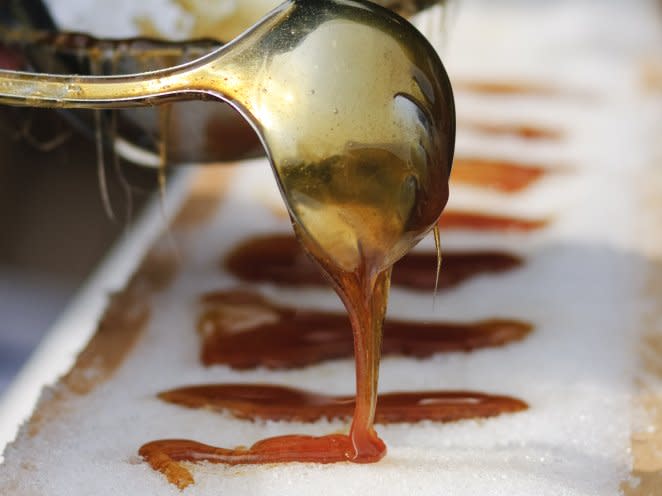 March 21, 2020 | 1 – 4 p.m.
Eastman Nature Center, Maple Grove, MN
Maple syrup is one of Minnesota's staple flavors, whether it's on our pancakes, chicken & waffles or ice cream. Check out the annual Maple Syrup Festival at Eastman Nature Center to see how this sweet condiment is made. Tap a maple tree, collect fresh sap, warm your hands by the steaming cauldron and, of course, taste maple syrup during this delightful event. 

Climate Conversations: Changing Seasons, Woodlands and Traditions
March 28, 2020 | 1 – 4 p.m.
Eastman Nature Center, Maple Grove MN
Engage in important dialogue during Climate Conversations, presented in partnership with Climate Generation. Explore how the changing climate affects our seasons and the traditions that connect us to the natural world. Connect with solutions-based organizations and gain perspective from different community voices. Talk with experts and wander through the woodlands with walking waffles and a maple syrup flight. 

Sunset Celebration
May 9, 2020 | 7 – 9 p.m.
Mississippi Gateway Regional Park, Brooklyn Park, MN
Embrace and celebrate the lengthening daylight hours with a Sunset Celebration at Mississippi Gateway Regional Park. Experience the twilight hours during this unforgettable evening while you search for owls, frogs and salamanders on a hike with a naturalist, sample snacks and stories around a campfire, play games and create sunset art. 
 
Get Cultured
Minneapolis Saint Paul International Film Festival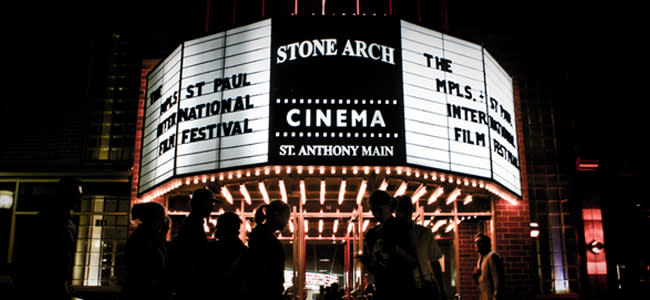 April 9 – April 25, 2020
St. Anthony Main Theatre, Minneapolis, MN
Forget MoviePass! When you sign up for the 38th Minneapolis Saint Paul International Film Festival, you'll have your pick of more than 250 films from 70 countries. At Minnesota's largest film event, and one of the longest-running film festivals in the country, you can watch exciting and heartfelt films from new and veteran filmmakers in a span of two weeks. General admission starts at $15 per screening, $11 for Film Society members and $8 for people under 25. Festival passes with guaranteed access to all films, events, parties and panels are also available.

Festival of Nations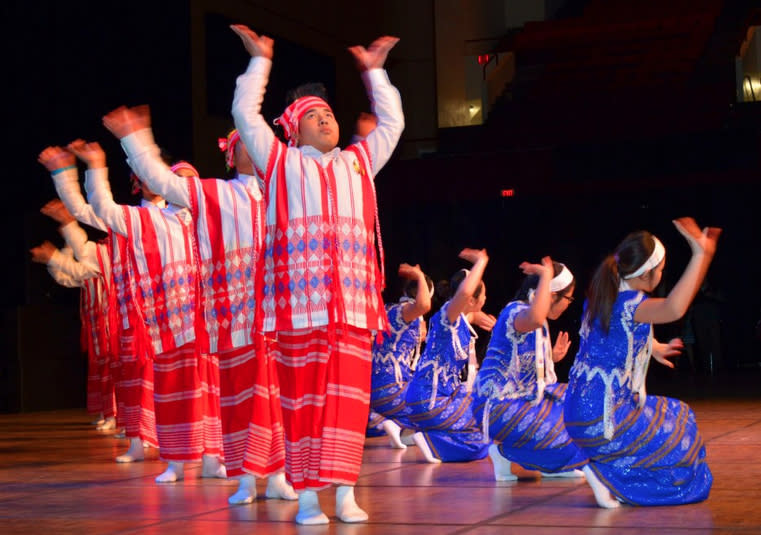 May 1 – May 3, 2020
Saint Paul RiverCentre, Saint Paul, MN
For 87 years, the Festival of Nations in Saint Paul has been the longest-running multicultural event in the Midwest and has inspired people to embrace the cultural diversity that immigrants bring to our country. At this year's festival, which will be held at the Saint Paul RiverCentre and hosted by the International Institute of Minnesota, 100 ethnic groups will come together for a four-day experience with dancing, performances, exhibits, demonstrations and cuisine from all around the globe. Tickets range from $11 for adults to $8 for youths, and free for kids. A World Pass that allows entry in to all of the festival days is also available.

Art-A-Whirl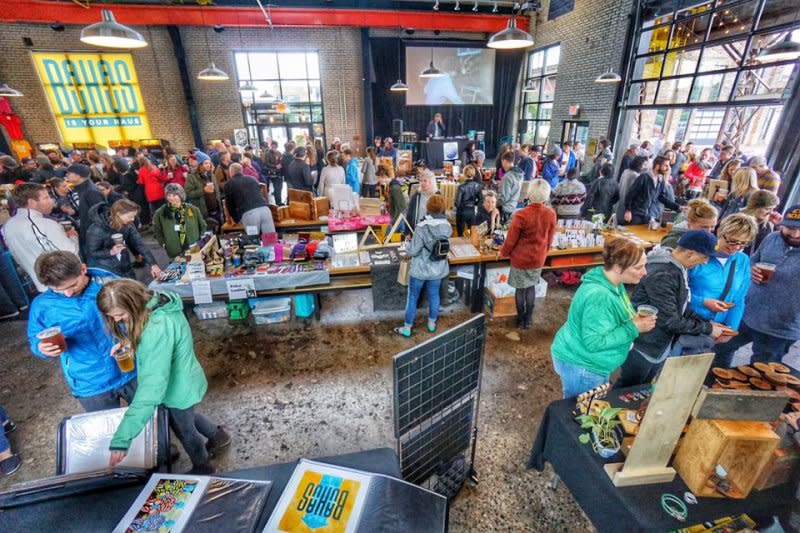 May 15 – May 17, 2020
Northeast Minneapolis
Presented by the Northeast Minneapolis Arts Association, the 25th Annual Art-A-Whirl gives you the chance to tour private artist studios and galleries, connect with artists and purchase original artwork the third weekend in May. Tours include demonstrations, mini workshops, installations, and special exhibitions, making this free tour the largest open studio tour in the country. And if you like art and hops, take a look at our guide to the best breweries and art galleries in the area!

Share your spring adventures with us on Facebook, Twitter and Instragram with the hashtag #WeLoveMNW and you may be featured on our website! More fun adventures await in Minneapolis Northwest! Discover the Top 10 Events and Festivals in Minneapolis Northwest and plan your visit accordingly. Take a tour of the notable delicious pastry stops in the area, and check out our top 25 things to with families!