Daniel Nabedrick (pictured on the right) played tennis at the highest level throughout his collegiate years. But, he recently picked up a new racquet (a "paddle" for pickleball to be exact) and is now the owner of the Premier Pickleball Club, based in Brooklyn Park. His goal is to grow the 16-court indoor facility into a 36-court indoor/outdoor facility to accommodate the growing interest, passion and demand for the paddle sport and social phenomenon of pickleball. 
"Two hundred and fifty million people in the world are playing a racquet sport, with the largest growing sector by far being pickleball," said Nabedrick. "Twenty percent of the population can play tennis. Eighty percent can succeed in playing pickleball. Who doesn't like to whack a ball?"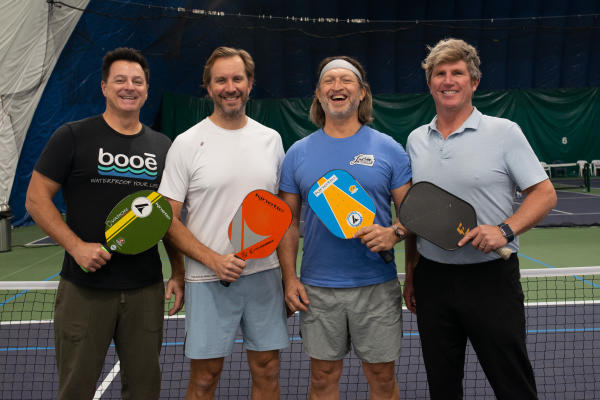 Nabedrick looks to create a facility that is inclusive and builds community for people of all demographics, ages and abilities. He has engaged tennis pro Patrik Segfeldt as director of the Pickleball Club as well as being the hands-on instructor for those who play regularly and drop-in players, there to check out the sport.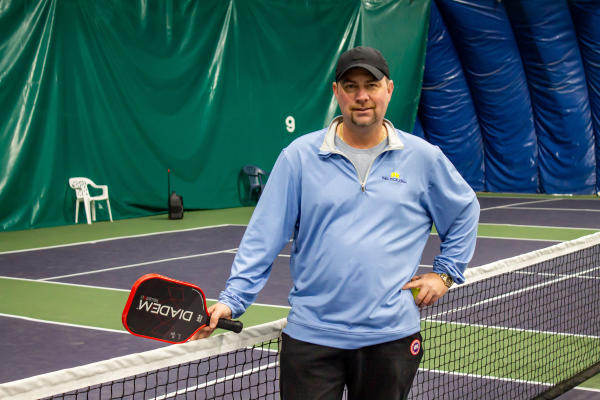 Patrik Segfeldt, director, Premier Pickleball
Play options include:
Open Play for both Pickleball & Tennis from 9am-10pm Monday-Sunday
Seasonal & Year-Round Unlimited Open Play Patron Passes for both Pickleball & Tennis
Group, Private & Semi Private Pickleball & Tennis Lessons for both Juniors and Adults
League Play, Tournament Play, and Camps for both Juniors and Adults
​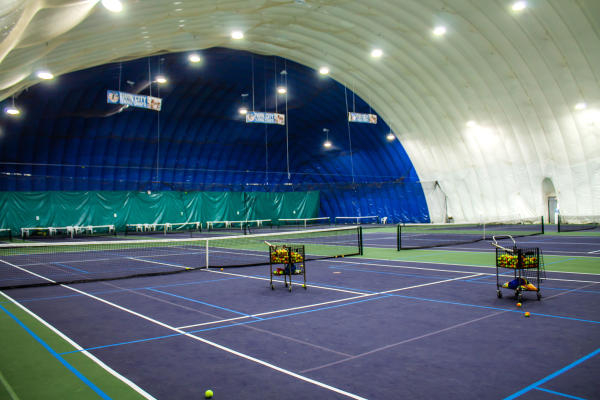 While Premier Pickleball may be the largest indoor facility in the state, the thing that sets them apart is their professional coach on the courts, helping out as needed and ensuring that your game is fun.
Another difference? In early February, Premier launched a house band, "The Dude Bro Trio Blue Grass Jam Band", to play from 7-10 p.m. every Thursday night.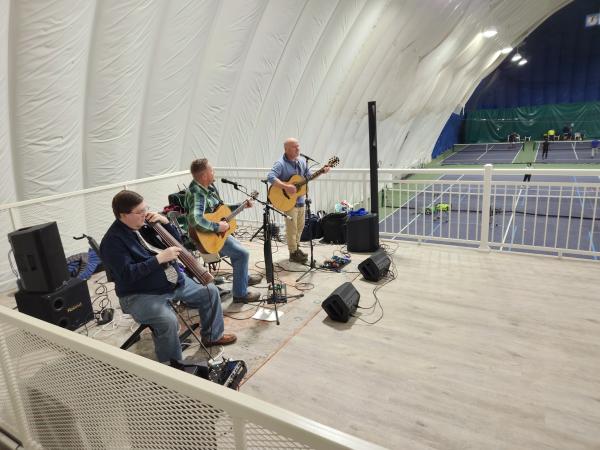 For more information visit www.twincitytenniscamps.com  
Premier Pickleball is in the news! https://ccxmedia.org/news/pickleballs-latest-trend-more-indoor-facilities-including-one-in-brooklyn-park/