Summer is the perfect time to embrace the outdoors, get active, relax and refresh. We've found that our most satisfying summer combos involve yoga under the sun combined with refreshing local craft brews. Here's a guide to some of the best places to get your sweat on and replenish in Minneapolis Northwest. Namaste! Or should we say cheers?!
Yoga & Beer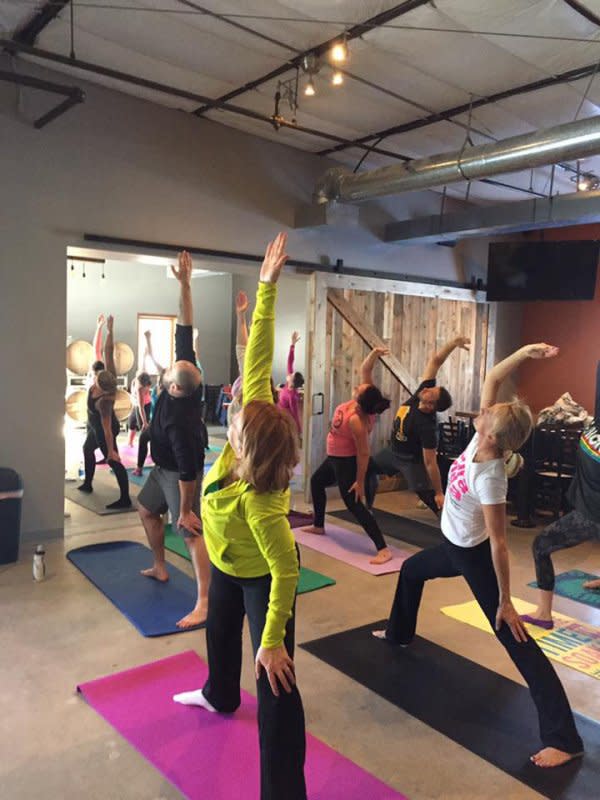 Need some added motivation to hit your next sweat session? Add a post-workout beer as your incentive at Sunday Morning Yoga at OMNI Brewing Co. Every Sunday the brewery hosts a yoga class, open to all levels of experience. For just $10, you can get your stretch on and get a refreshing craft beer. You do not need to reserve a spot to join a class, so no need to plan ahead, but be sure to bring your own yoga mat. So cleanse your body and mind on Sunday morning with a yoga class and a free beer! And if the weather is nice, you may even get to do yoga on the patio!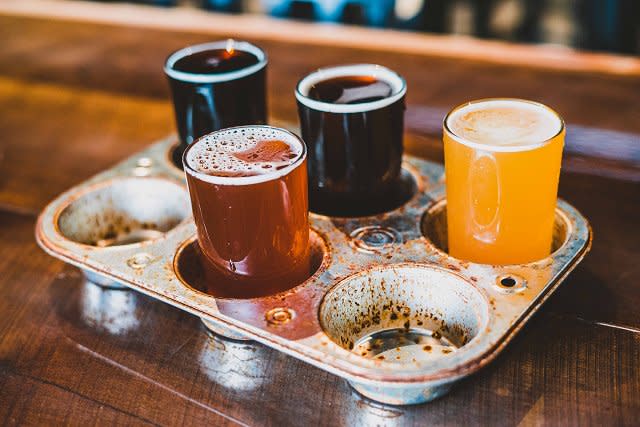 For more sun salutes and beer, check out Blue Wolf Brewing Company. The Brooklyn Park brewery known for its German-style beers hosts yoga, bootcamp and HIIT workouts periodically. Check the brewery's website to see the latest lineup of active events.
Got a case of the Mondays? Kick off the week with Bend and Brew at Wicked Wort every Monday at 6 p.m. This fun, vinyasa style flow will help you work out the kinks of the day and build energy to tackle the rest of your week! This $10 class includes $1 off a beer and plenty of wicked fun! All levels are welcome, the only requirement is bringing a mat and a smile.
Yoga & Greens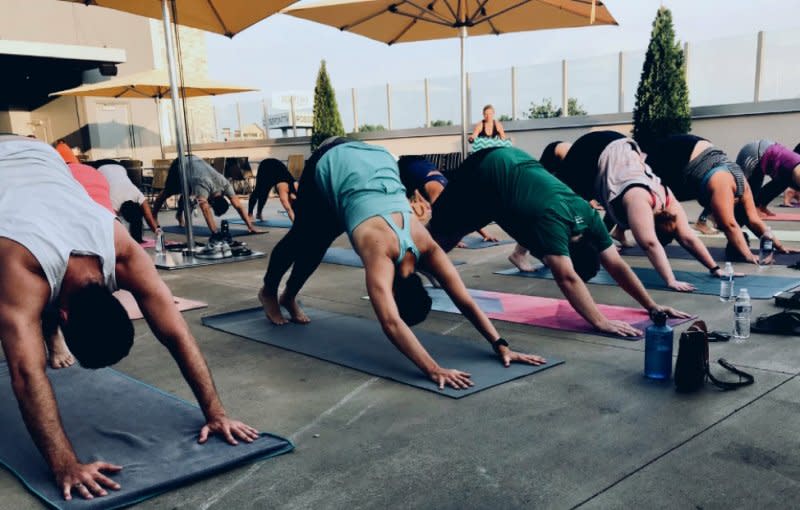 Yoga and golf? Not your typical combination, but at Topgolf it makes perfect sense! The all-weather sports entertainment destination and the only of its kind in Minnesota, has teamed up with CorePower Yoga to offer free yoga classes on its rooftop terrace. These classes turn up the heat a bit with the trademark Yoga Sculpt classes, but with a unique twist, focusing on body-weight instead of using hand weights typically used in the studio class. Bring your mat, towel, water and sunscreen and get ready to sweat! Hang around after for a round of the venue's signature Topgolf, where the golf balls are tracked by data-absorbing microchips as they soar towards on-field targets that light up at night and pulse to the music. After all that exercise, you've definitely worked up an appetite for brunch or lunch and a signature Golfbag drink or two! Don't forget to pick up an order of the injectable donut holes for dessert, and you can feel extra good about your purchase, as a portion of the proceeds goes to the Make-A-Wish Foundation!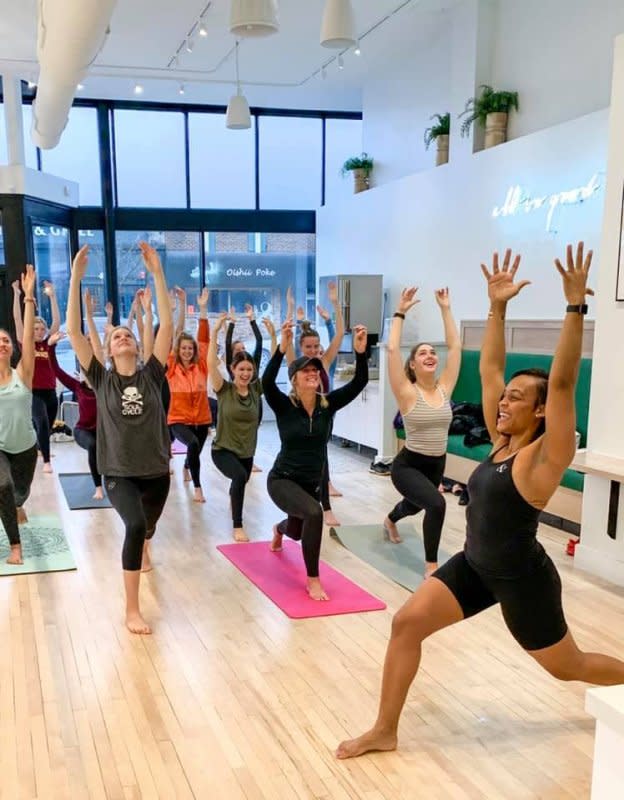 For a different take on greens, head to Crisp & Green — the new fast casual healthy-eating restaurant in Maple Grove — for endless fitness options from boot camp to Yoga Sculpt. You can sweat it out during an outdoor boot camp with fitness legend Chris Freytag, a high-energy, challenging, and memorable workout featuring HIIT training that will leave you feeling incredibly accomplished and ready to take on whatever life throws at you!  Or enjoy the best combo of yoga and strength training with Yoga Sculpt, a class that incorporates body weight and high-intensity cardio bursts for a maximum calorie burning effect. The restaurant has been known to team up with other local favorites, Burn Boot Camp and lululemon for additional fitness class offerings.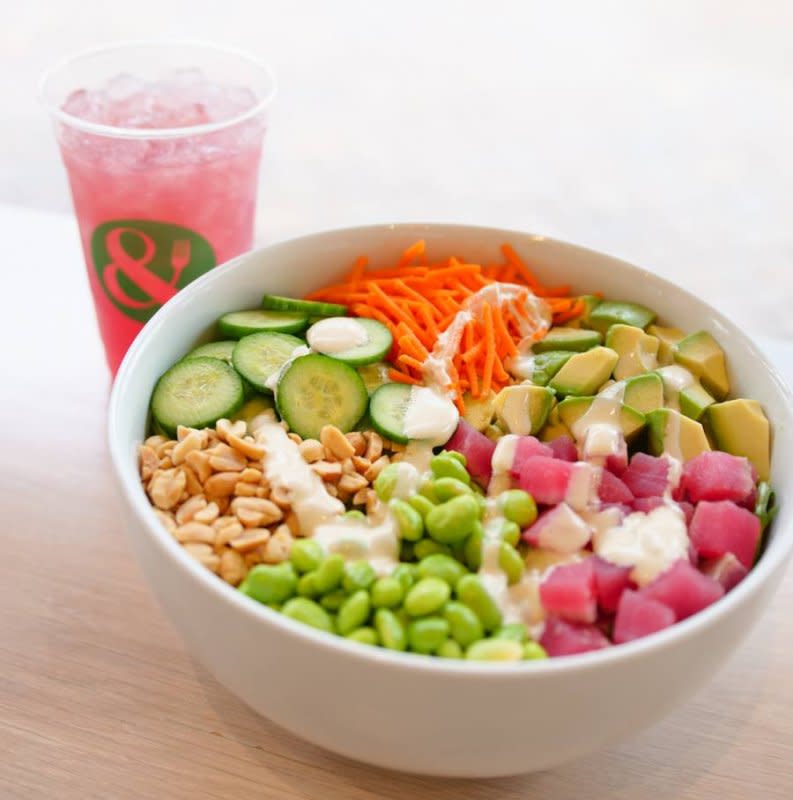 Many of its free fitness events feature giveaways and drawings for awesome swag bags, but, most importantly, you'll get to re-hydrate and refresh with Crisp & Green's signature Agua Fresca — fruit and water infusions made from scratch daily with a touch of agave sweetness! And if all those bends and extends leave you hungry, choose from a wide variety of salads, grain bowls and smoothies.
Fitness & Fresh Air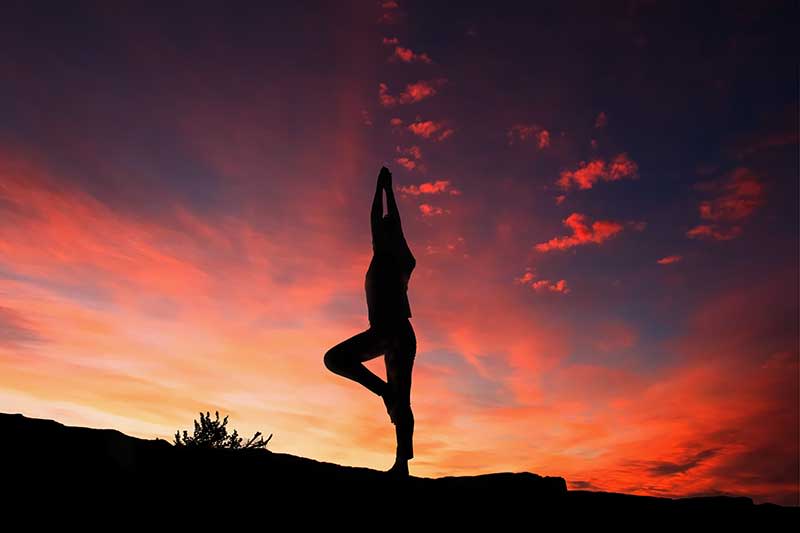 No matter where you are in Minneapolis Northwest, you'll find an outdoor sweat session that fits your schedule! In Brooklyn Park, embrace the summer with Pop Up Fitness in the Parks! Choose from mat yoga, restorative yoga, tai chi, core stability and more. For a unique cultural experience, groove to Afro-beats in dance workout classes for both adults and kids at Brooklyn Center's Fitness in the Parks at Centennial Park. Learn invigorating routines which include traditional and contemporary West African dance! This is a fun and exciting way to get cardio and strength training into your routine. Or you can bring the whole family for a Fit Fams workout, where you can groove along to throwback jams, along with the latest hits for this 30-minute cardio movement class!
What better way to start the day or wrap up the evening than yoga under the sun?! Whether you're an early bird or a night owl, you can embrace the sun with Vinyasa Flow in Maple Grove. Every Wednesday night, June through September, you can unwind with Free Sunset Yoga at 7 p.m. in the park at Town Green. No reservations needed! More of a morning person? Kick off the weekend with Sun Salutation Saturdays, from the end of April through the end of August, at 8:30 a.m. at Central Park! This gentle Vinyasa Flow builds heat, strength and flexibility in a peaceful environment that is powerful, detoxing, energizing and invigorating. No registration required, but free-will offerings are accepted. For both classes, all you need to bring is your mat!
Looking for more ideas to fuel your active adventures, check out Our Top Picks for Healthy Options and Special Diets in Minneapolis Northwest! And for more inspiration to get outside and explore this summer, check out our Best Ways to Spend Long Summer Days in Minneapolis Northwest! Share your top pics of your active adventures in Minneapolis Northwest by commenting on our Facebook, Twitter or Instagram pages using #WeLoveMNW and you could be featured on our website.