Located 15 minutes from downtown Minneapolis sits Mississippi Gardens, an elegant premier wedding and event center overlooking the banks of the Mississippi River. It's a dream come true for owner Jamie Leopold – wife of former Minnesota Wild defenseman Jordan Leopold – to run a family business as her parents had while also making fairy tale events come true. Now with five children and a growing list of clients, the journey has only just begun for Jamie and her family.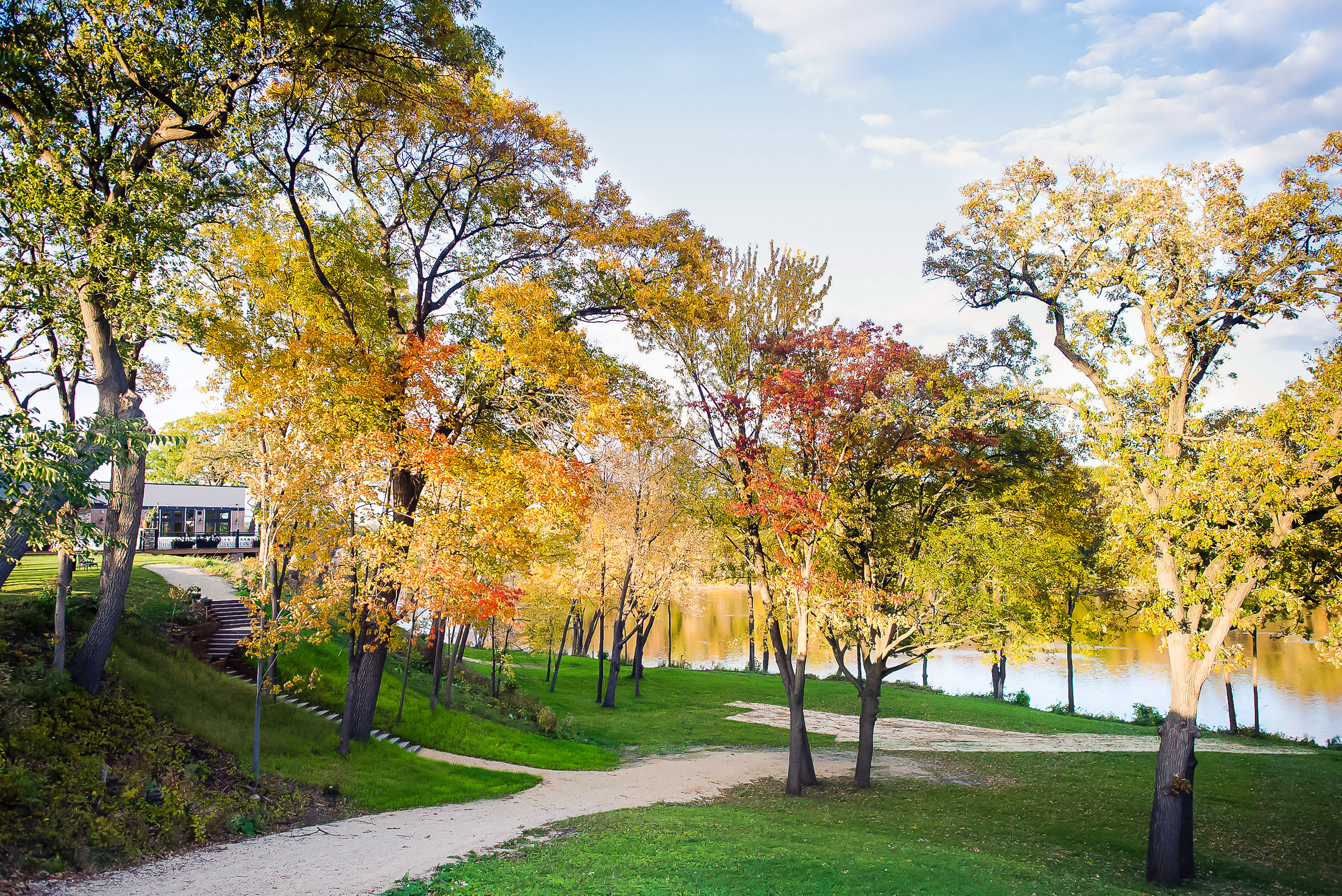 Jamie and Jordan Leopold met as sophomores at Robbinsdale Armstrong High School in Plymouth and quickly became sweethearts. Both went on to attend the University of Minnesota and while Jordan established himself as an elite college hockey player with potential to turn pro, Jamie studied retail merchandising and business development. She also worked as a catering coordinator, where she experienced event planning firsthand.

The couple married and moved to Canada in 2002 when Jordan began his NHL career with the Calgary Flames, and it turned into quite a momentous year for them. It was Jamie's first time living away from home, and in the following spring, the couple welcomed their first child in April and Jordan made the Stanley Cup Playoffs in June. The frenzy didn't end there – throughout Jordan's career, Jamie spent time living in Colorado, Florida, Pittsburgh, Buffalo and St. Louis, and the couple welcomed three more children along the way.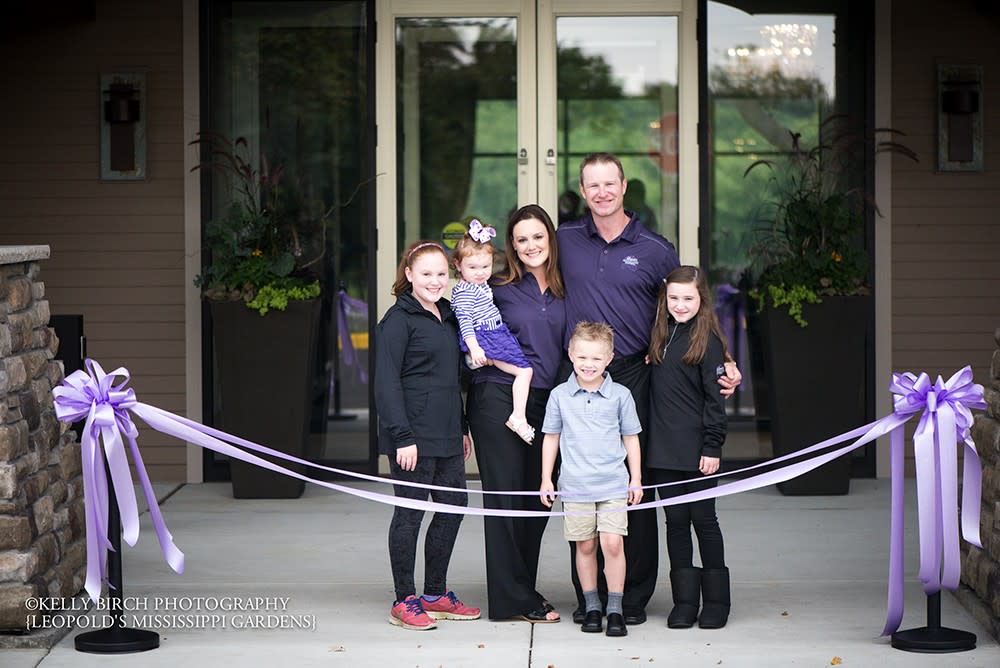 Despite moving from city to city, the Leopolds carried a strong sense of home with them and talked about what they wanted to do when Jordan's playing days were over. Jamie wanted something they could do together, and as the child of parents who owned their own business, it made sense to go in that direction. Jamie admits she also loves all things romantic, so running a business that helps bring fairytales to life felt like the perfect idea. Jordan was on board and during his career they kept their eyes on the property that would eventually become Mississippi Gardens. "It's been Jamie's dream to actually own a place and we talked about it for years," Jordan says.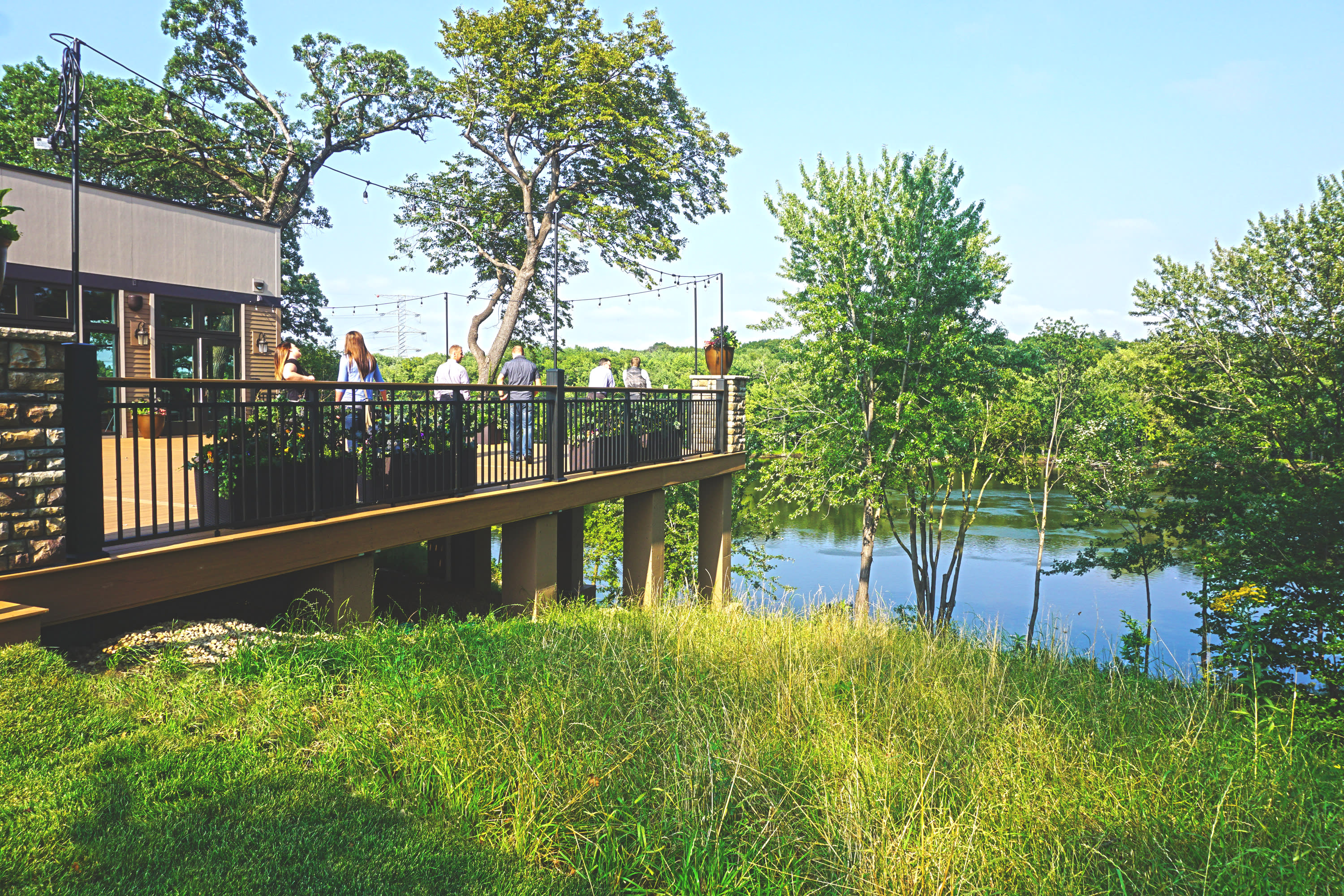 The Leopolds also did their research. In each city they lived, Jamie toured event centers, talked with planners and city council members, poured over surveys and lot drawings, and met with architects. She also saw a need when it came to event spaces, as wedding trends showed less weddings being held at churches, and brides preferring venues that could host both a ceremony and a reception.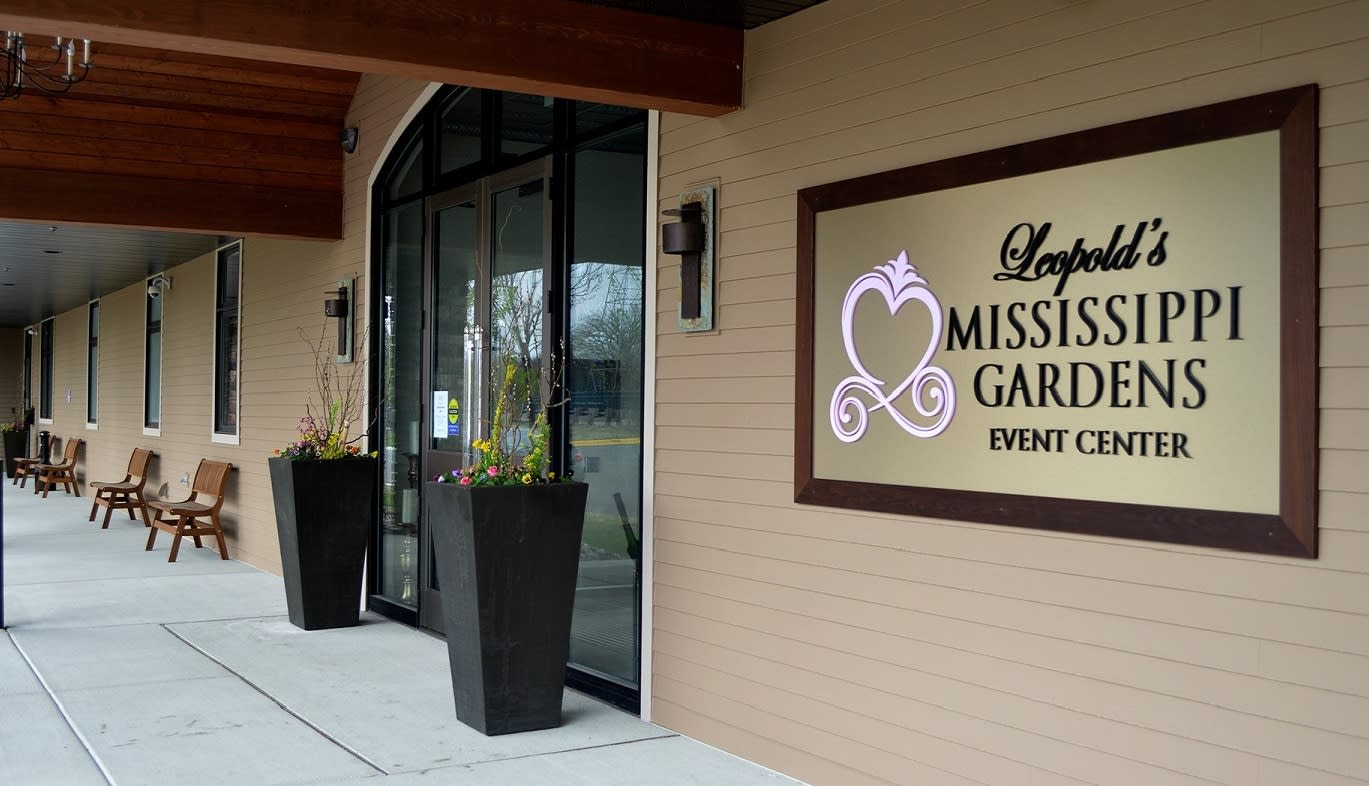 Obtaining the property for Mississippi Gardens was a complex and lengthy process, but Jordan wasn't surprised Jamie took it on and succeeded. "I've known her more than 20 years and she's never shied away from getting her nose dirty and going the extra mile to make things happen," he says. In the past, the property was home to bars and nightclubs, and once the last bar & grill foreclosed, the Leopolds were prepared to make an offer.

Jamie also knew how important it was to gain the support and trust of the neighborhood residents, who had seen previous establishments as more of a nuisance. She went door-to-door with a drawing of a wedding that her daughter had made and talked with folks one-on-one, sharing her family's plans and listening to both the encouragement and concerns of the residents. All of this happened while Jordan was still playing and they were raising four children. When asked how they got through it, Jamie laughs and says, "There was a lot of learning along the way, a lot of trial and error."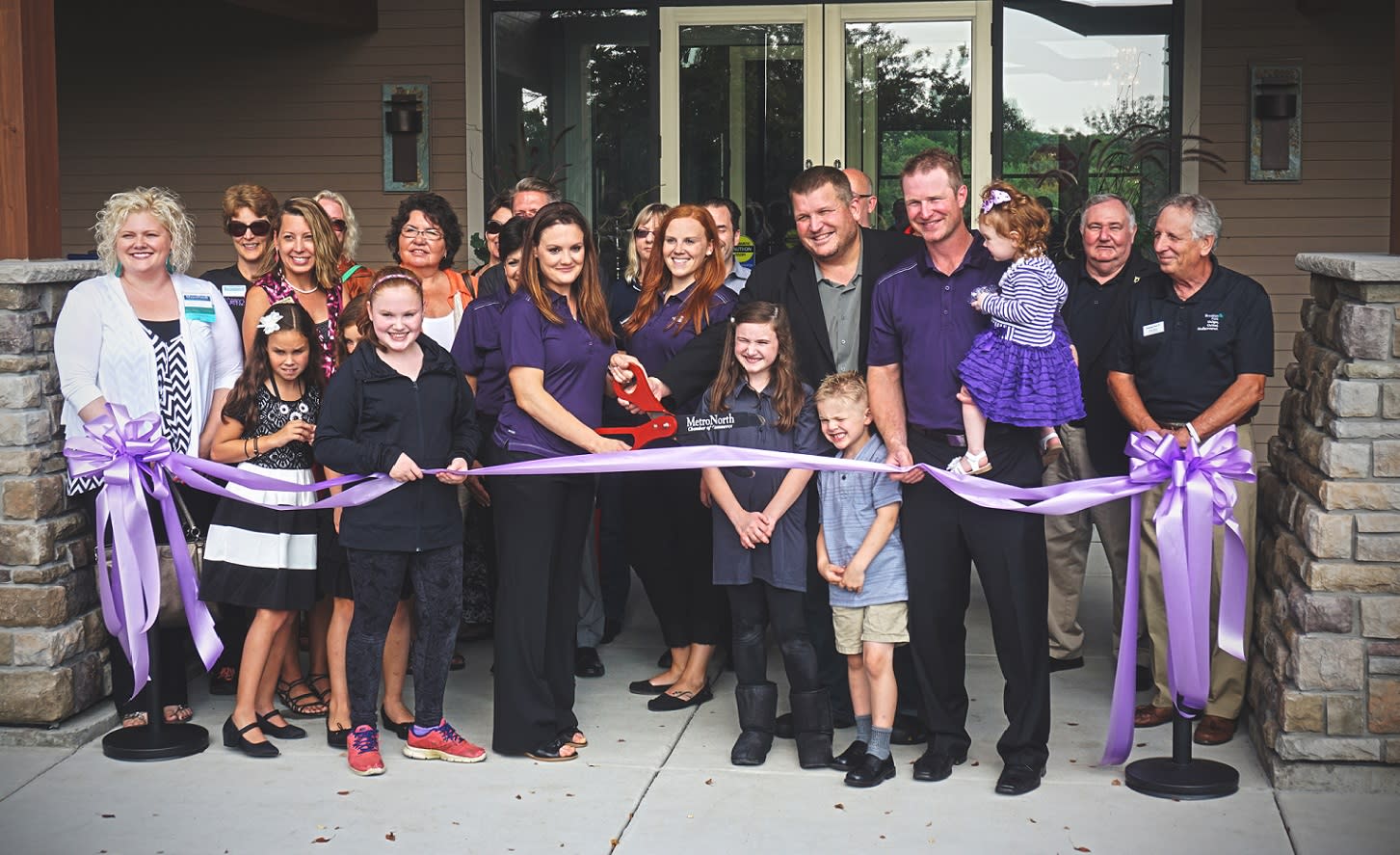 The result of Jamie's hard work is Mississippi Gardens – close to five acres of lush, beautiful land sprinkled with flower beds and towering trees, and an 11,000-square foot building with wood beams and floor-to-ceiling windows. The 2,076-square foot deck ties it all together, providing stunning panoramic views of the Mighty Mississippi. The property is part of the National Park Service and the Leopolds work with the Department of Natural Resources to ensure the riverbanks and surrounding wildlife are protected.
Prior to opening in the fall of 2015, Jamie and Jordan created a wonderful partnership with Mintahoe Catering & Events, the exclusive caterer of Mississippi Gardens. Erin Hegedus, Event Consultant for Mintahoe, has been with the Leopold's from the start and says working with them is like being with family. "Once I met them I couldn't have asked for a better situation," Erin says. "They are so down to earth, straightforward and honest, and they would give you the shirt off their backs."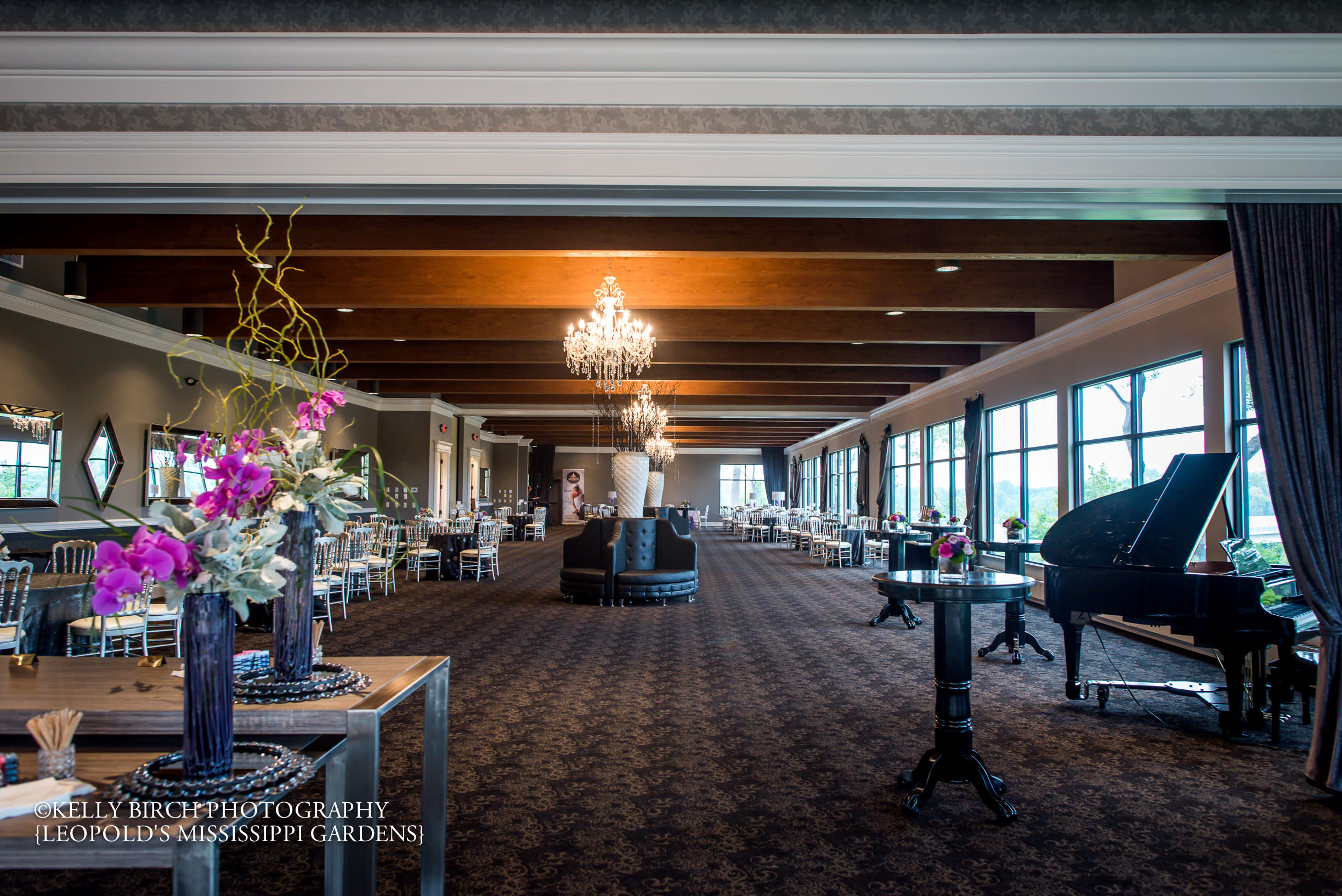 While Mississippi Gardens identifies primarily as a wedding facility, Jamie and Jordan encourage businesses and organizations to utilize their unique space during the week – from meetings and lunches, to teambuilding activities and training days. They provide a full set of audio-visual equipment for speeches, slideshows and presentations, and the delicious catering from Mintahoe. Groups often find the venue a welcome change from a typical meeting room, and groups can take advantage of the grounds during the warmer months with bean bag toss, bocce ball and golf putting.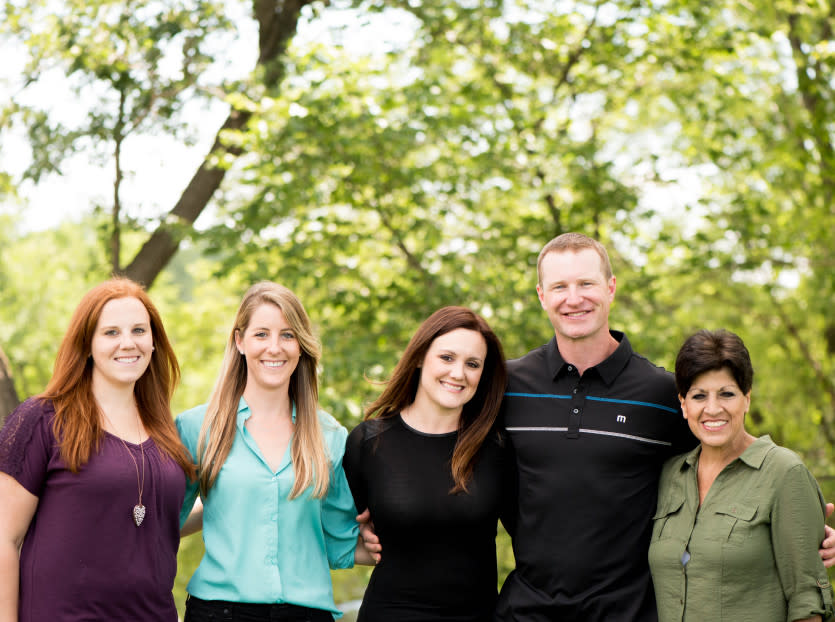 With a booming business and now five children, Mississippi Gardens continues to be a family oriented endeavor. The Leopold kids help their mom and dad every weekend set up chairs and even work the coat check from time to time. The newest addition to their family, baby Drew, can be found napping in the back office or in Jamie or Jordan's arms as they greet guests. "They are very present, even when initial tours are being done," Erin says. "When a client comes into the space, they know they are cared for and they are welcomed into the Mississippi Gardens family."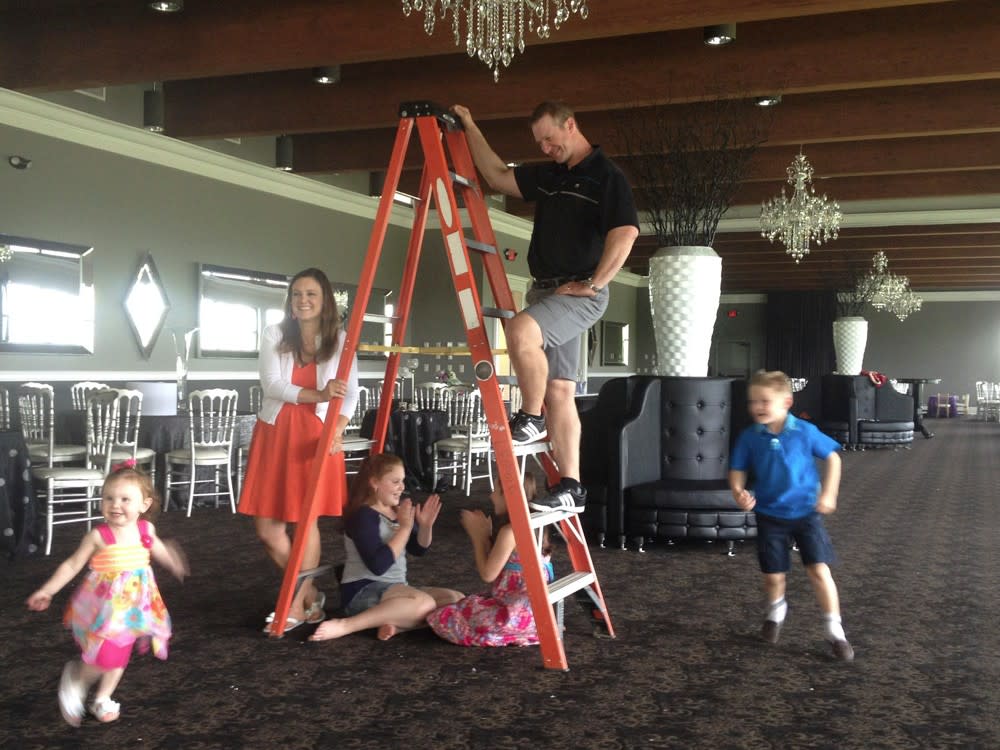 When they're not setting up for an event, Jamie looks after the payroll and taxes and Jordan maintains the facility and grounds. They do their best to be at each wedding and event, partly to show that they are just like everybody else. "People don't always realize we're normal people and we enjoy working hard for what we have," Jamie says. "And we love meeting new people and discovering connections that make the world seem so small."

Fast Five with Jamie Leopold
1) Bucket list item: traveling overseas or to Hawaii
2) Coffee/tea or beer/wine: iced tea and red wine
3) Favorite movie: love stories or comedies (favorite Disney movie is "Beauty & the Beast")
4) Favorite family activity: going out for family dinners and traveling together
5) Favorite food: anything with bacon…and Cinnamon Stix