Baby, it's cold outside, but the holiday happenings in Minneapolis Northwest are heating up with exciting winter activities and events the whole family will want to experience. From sleigh rides and carriage rides to Nutcracker performances and festive arts and crafts for children, bundle up the family and get ready to create new holiday traditions in the winter wonderland of Minneapolis Northwest.
Holiday Festivities

Winter Wonderland
The Shoppes at Arbor Lakes
Maple Grove, MN
Saturday, Dec. 7, 2019 | 11 a.m. - 4 p.m.
On Dec. 7, The Shoppes at Arbor Lakes will transform into a Winter Wonderland in celebration of the holiday season. Join us for caroling, festive activities for families and seasonal shopping specials. Bring the kids to meet some REAL reindeer from 11 a.m. to 2 p.m. Then, from 2 p.m. to 4 p.m., attend the Pixie Dust Winter Princess Ball. 
Hometown Holiday on Main Street
Main Street 
Maple Grove, MN
Saturday, Dec. 7, 2019 | 3:30 - 6:30 p.m.
What could create more holiday memories than the quaint Hometown Holiday on Main Street event in Maple Grove? Enjoy holiday trolley rides, caroling and holiday crafts at this beloved community event. Visit with Santa and Mrs. Claus and welcome back the Sleigh Bells & Sparkle Parade as it makes its way to the corner of Main Street and Arbor Lakes Parkway for the annual Maple Grove Holiday Tree Lighting. Stay warm with provided hot drinks, cookies and holiday music. If it's not already, Hometown Holiday is certain to become a new family tradition everyone will look forward to for many years to come! Join us on Main Street, Maple Grove, on Dec. 1, from 3:30 to 6:30 p.m.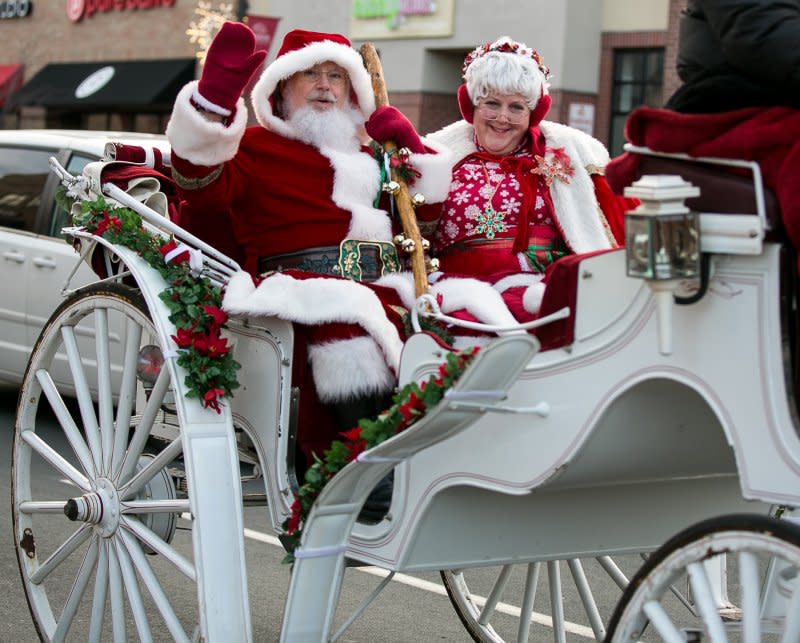 Holly Sunday
Brooklyn Center Community Center
Brooklyn Center, MN
Sunday, Dec. 8, 2019 | 2 - 5 p.m.
Celebrate holiday fun at Holly Sunday at the Brooklyn Center Community Center! Embrace the beauty of the holidays on a sleigh ride, create a festive art piece to take home, and enjoy entertainment and a magic show. Continue the festive fun with a variety of holiday games and indulge in some tasty treats. Be sure to spend some quality time with jolly St. Nick. Get there early and bring a camera to capture your special moment with Santa. Holly Sunday is held at the Brooklyn Center Community Center, 6301 Shingle Creek Parkway, Brooklyn Center.
Holiday Crafts
Color Me Mine
Paint with Santa at Color Me Mine
Maple Grove, MN
Tuesday, Nov. 19, 2019 | 6 - 7 p.m.
Thursday, Nov. 21, 2019 | 6 - 7 p.m.
Tuesday, Dec. 3, 2019 | 6 - 7 p.m.
Whether you want to create your own holiday decorations or paint an annual keepsake ornament, Color Me Mine  is the perfect place for kids to release their inner artist this holiday season. Located between Gap and Pottery Barn Kids at 12155 Elm Creek Blvd., the popular paint-your-own-pottery studio has a creative space that appeals to everyone, especially kids who love to get crafty and adults looking to create annual memories to share with their little ones. Walk-ins are always welcome but on select dates, children can Paint with Santa! Options include a tree frame, Santa mug or ornaments. Registration is required and includes everything you need. But remember to bring your camera!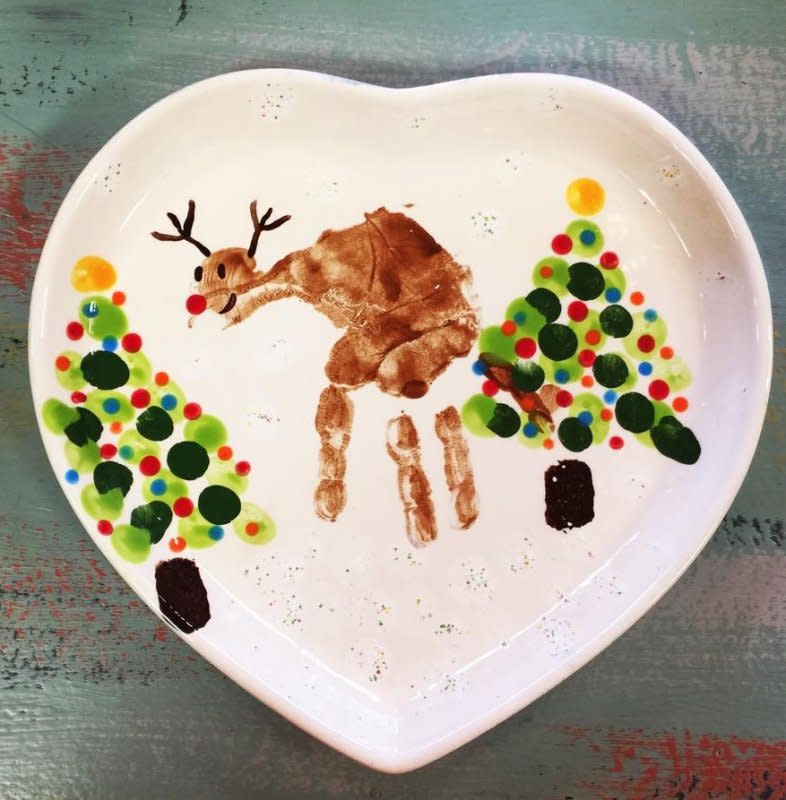 Ginger-Bird Houses
Carl W. Kroening Interpretive Center
Minneapolis, MN
Saturday, Dec. 14, 2019 | 1 - 2:30 p.m.
Families are invited to stop by the Kroening Center located with North Mississippi Regional Park to Build a Ginger-Bird House! This adorable edible bird house makes a special treat for our feathered friends this winter. The feeders are a nice decoration and an important food source for birds throughout the winter. Reservations for this activity are required; all materials are provided!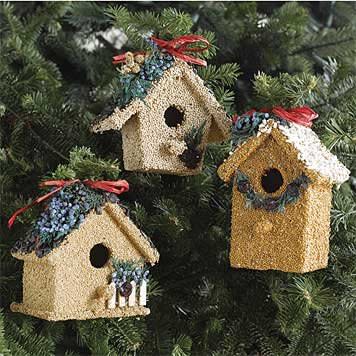 Elves Workshop
Coon Rapids Dam Regional Park
Brooklyn Park, MN
Saturday, Dec. 14, 2019 | 12:30 - 3 p.m.
Head to Coon Rapids Dam Reginal Park on Saturday, Dec. 14 for an exciting Elves Workshop! Kids can use their imagination and creativity, along with natural materials, to make thoughtful gifts for loved ones, including twig pencils and a naturally dyed scarf. Reservations required at least five days prior.

Shopping Traditions
Plaid Market & OMNI Pop-Up Taproom
The Shoppes at Arbor Lakes
Maple Grove, MN
Friday, Nov. 29, 2019 | 9 a.m. - 6 p.m.
Saturday, Nov. 30, 2019 | 9 a.m. - 6 p.m.
Kick-off your Black Friday shopping at The Shoppes at Arbor Lakes first-ever Plaid Market! The market showcases 20 Minnesota makers, beer from OMNI Brewing Co., and great shopping deals, all with a portion of the proceeds going toward fighting childhood hunger. Don't miss local artisans like Ruth Artistry Décor, Spoonful Apparel, Up North Trading Co., Addington Company, Everart Design and 8th Avenue Market. There will also be live music and food trucks, including North Star Donuts and its mouth-watering Apple Cider Mini Donuts. The Plaid Market is open Nov. 29 and Nov. 30.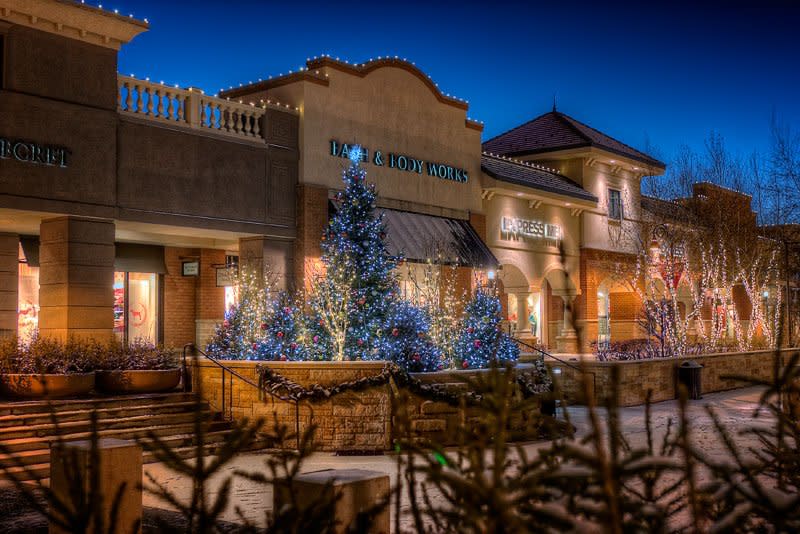 Small Business Saturday
Various Locations
Saturday, Nov. 30, 2019
Turn window shopping into actual shopping when you hit up some of the best locally-owned stores in Minneapolis Northwest this coming holiday season. Be sure to mark your calendar for Small Business Saturday on Nov. 30, where you can pick up unique, quality gifts while supporting local shops. Browse classy and flirty women's boutiques such as Francesca's, Leela & Lavender and Flaunt Accessories. Blend a unique candle fragrance at Olfactory Scent Studio and pick up balsamic and vinegars imported directly from Italy at Love That Olive. Discover all of our favorite local shops in Minneapolis Northwest.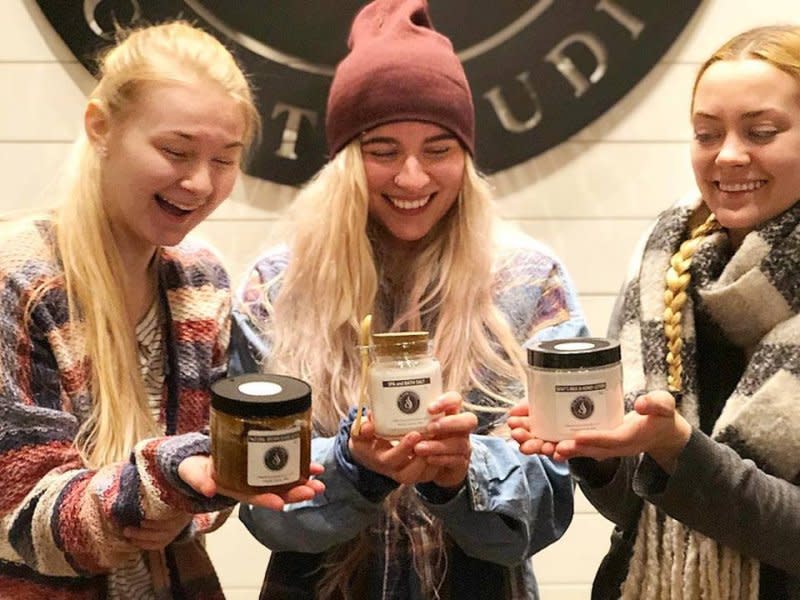 Green Friday: Holiday Toy Exchange
Coon Rapids Dam Regional Park
Brooklyn Park, MN
Friday, Nov. 29, 2019 | 10 a.m. - 12 p.m.
For many families, the holiday season is a difficult time. A toy exchange can make the holiday a little easier, more memorable and more affordable for struggling families. Bring gently used toys and gifts to the Green Friday: Holiday Toy Exchange at Coon Rapids Dam Regional Park on Nov. 29 from 10 a.m. to 12 p.m. and help give a family special holiday memories.

Shows and Performances
Another Miracle on Christmas Lake 
Yellow Tree Theatre
Osseo, MN
Friday, Nov. 8, 2019 - Sunday, Dec. 29, 2019
A hilarious sequel to the smash hit comedy Miracle on Christmas Lake comes Another Miracle on Christmas Lake! Visit Yellow Tree Theatre and join Martha, Neil and some zany new characters as they try to save their beloved town of Christmas Lake from annexation. A Hollywood location scout arrives, hailing Christmas Lake the perfect spot to film a new adaptation of It's a Wonderful Life. Colin and Tess scramble to put on a sparkly pageant that will draw tourists and hilarity ensues. There's lutefisk and lizards, true love and tater tots, and best of all, unexpected miracles happen. A ridiculous and zany holiday comedy that you don't want to miss! "One of those rare times when the sequel surpasses the original…The laughs start early and keep going!" – TC Daily Planet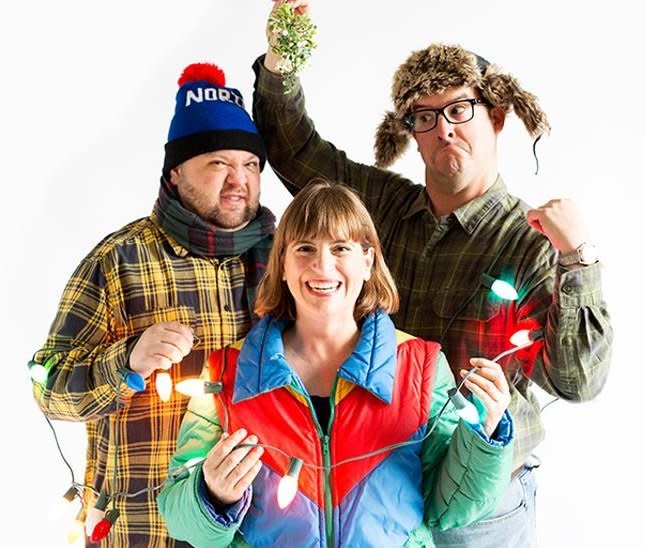 Cinderella at Children's Theater Company
Children's Theatre Company
Minneapolis, MN
Sunday, Nov. 3, 2019 - Saturday, Jan. 5, 2020
You're invited to a beautiful Victorian Holiday party, but be prepared to check your coat (and all sense of tradition) at the door for this unique production of Cinderella at Children's Theatre Company. Audience interaction is required in this high-spectacle, glamorously shameless comedy where anything can happen. It's not your traditional Cinderella story! Look out for a kiss cam, t-shirt cannons and jokes ripped right from the headlines. With a track list filled with modern pop hits and an updated script that spins stunning elegance into madcap, sidesplitting comedy at high speed, this is one party your family won't want to miss. This show run through Jan. 5, 2020.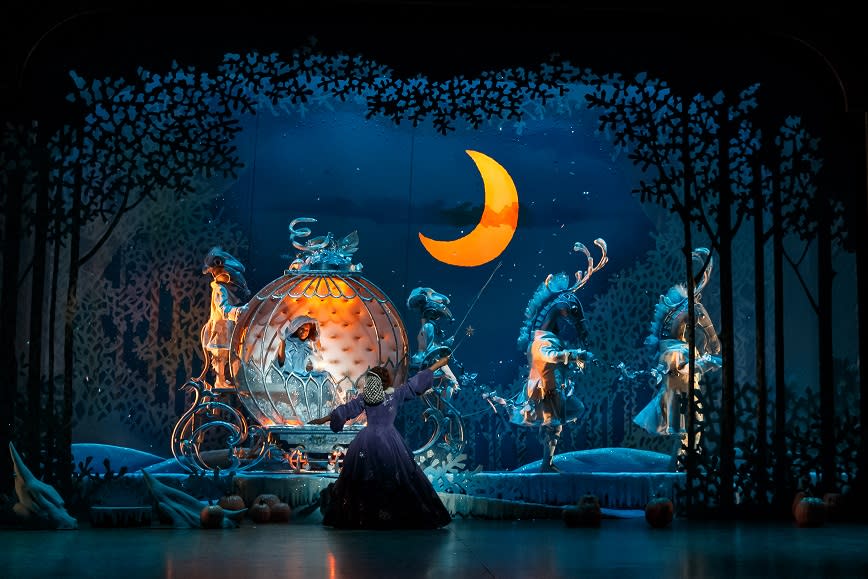 SIX at The Ordway
Ordway Center for Performing Arts
Saint Paul, MN
Friday, Nov. 29, 2019 - Sunday, Dec. 22, 2019
History's about to get overthrown as the six wives of Henry VIII join forces for an electrifying pop-concert spectacle at the Ordway Center for the Performing Arts. The queens take the mic to reclaim their identities out of the shadow of their infamous spouse, remixing five hundred years of historical heartbreak into a power-packed celebration of twenty-first-century female empowerment. Backed by a band known as the "Ladies in Waiting," SIX features an all-woman ensemble that crosses the spectrum of modern-day pop with a soundtrack that has stormed to the top of the global charts. After a wildly successful UK tour and a sold-out runs in Chicago and Cambridge, the musical phenomenon of SIX is appearing on the Ordway stage. See this show before it heads to Broadway in 2020!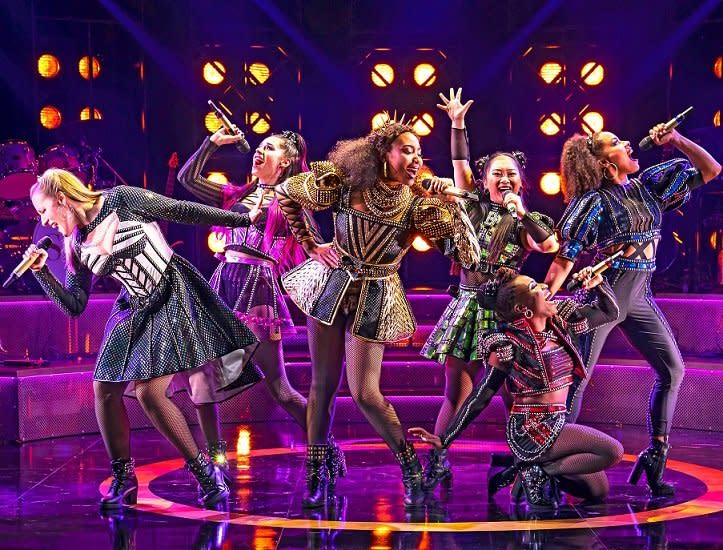 Outdoor Activities
A Norwegian Christmas on the Farm
Historic Eidem Farm
Brooklyn Park, MN
Saturday, Dec. 7, 2019 | 1 - 4 p.m.
Sunday, Dec. 8, 2019 | 1 - 4 p.m.
Historic Eidem Farm transforms into a winter wonderland for its annual Norwegian Christmas event, Dec. 7 and 8. Enjoy carols, crafts, ornament making and a visit from Santa. The 19-acre farm invites visitors to travel back to the turn of the 20th century when the region was one of the top areas for growing potatoes. Enjoy hot cocoa as you walk around the Victorian house, meet the farm animals and put cloves in oranges to make scented pomander balls for Christmas.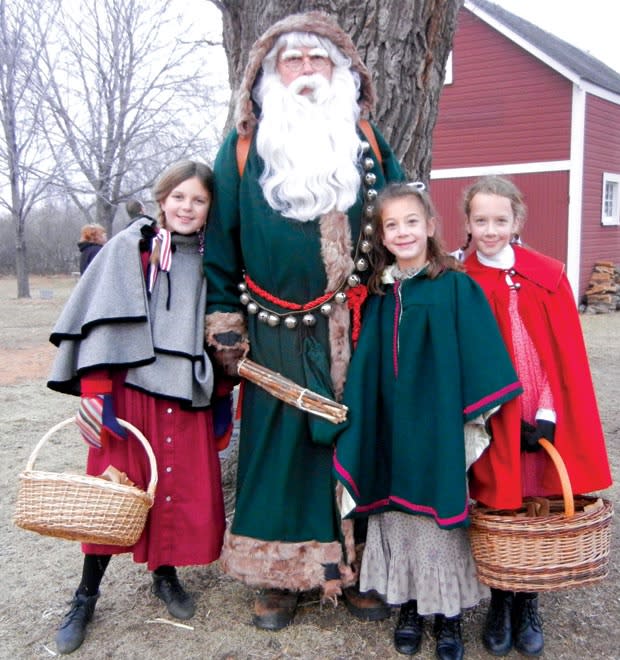 Bunker Park Stables
Gliding over glistening snow from the comfort of your own sleigh is sure to create lasting memories. With gentle draft horses that can pull up to 30 people on flatbed sleighs, Bunker Park Stables is the place to bring your friends and entire family for a winter outing. Antique and Red Bench seat sleighs are also available, but be sure to make a reservation. Groups need a minimum of four people, and children two and younger are free!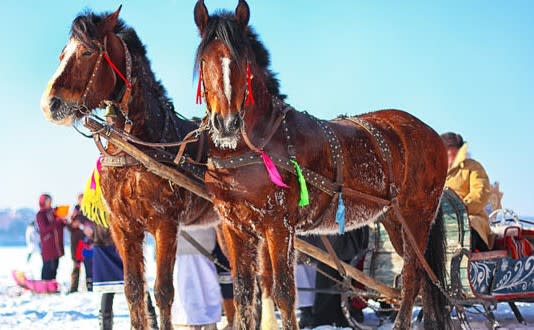 Ice Skating Trail in Maple Grove
You've probably skated in rinks before, but this unusual 800-foot refrigerated ice-skating trail (that's right, a trail!) in Maple Grove's Central Park offers a welcoming change in scenery while skating. Instead of skating laps, you can take in magical views as you follow the wandering trail through the park. Entrance to the trail is free, and skates are available to rent. 
While you're out celebrating the season, share your photos and stories with us by posting to Facebook, Twitter and Instagram using the hashtag #WeLoveMNW. We could even feature you on our website! To get started on your holiday gift list, explore our Best Local Shopping Finds in Minneapolis Northwest. 
We hope you have a wonderful holiday season!