Mississippi Gardens is the venue that is turning Brooklyn Park into a wedding destination. Perched atop the Mississippi River bluffs, this new venue combines quiet serenity with a beautiful state-of-the-art event space. Forget your tropical beach nuptials everything you want and need for our big day is right here in Minneapolis Northwest. But is it also a corporate event center?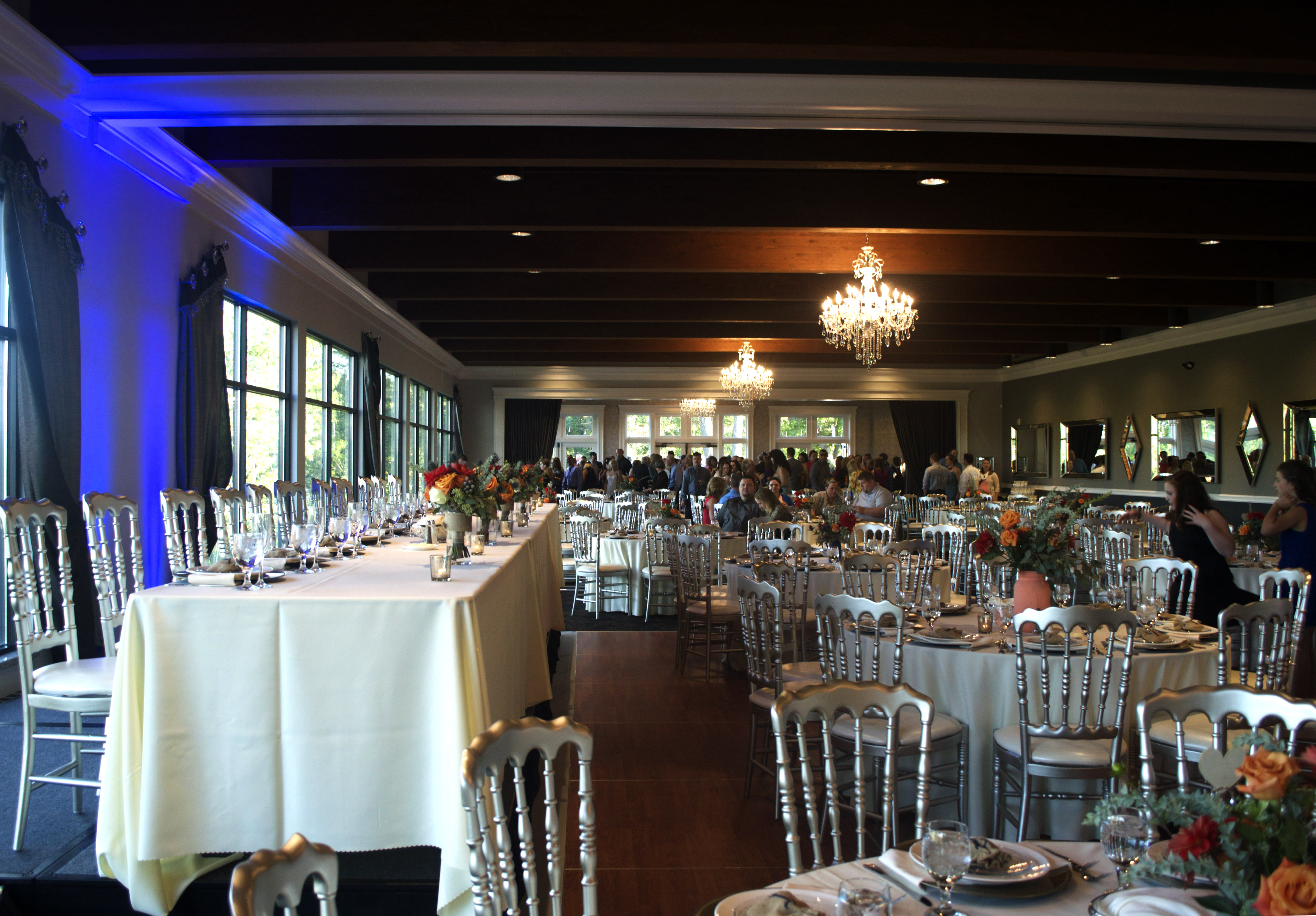 So Meeting Planners, you might ask us, "OK.  I get it!  It is perfect for a wedding, but is it good for a corporate retreat?"  The answer is a resounding. "YES!"
Reasons for choosing Mississippi Gardens for your next corporate retreat abounds:
It is serene and private yet it is only 10 minutes from downtown Minneapolis.
All events are professionally catered by award-winning Mintahoe Catering and Events ensuring delicious catering and superb service.
The general manager has more than 30 years in the event industry, 18 at the Marriot Northwest (formerly the Northland Inn), where in 2002 she planned Jamie and Jordans' wedding and since then the couple has been begging her to come onboard with them.
The owners, Jordan and Jamie are both entirely dedicated in making their business THE destination of weddings and special corporate events.  Why do we believe that?  Because after wife Jamie Leopold followed her husband former NHL defenseman, Jordan Leopold, along his 13-year HNHL career, it is time for him to follow Jamie on her dream, which is opening up a successful new event venue here in Minneapolis Northwest.
What makes Mississippi Gardens worthy as a wedding as well as a corporate venue?  Jamie says, "We fell in love with this site because of its simple beauty and riverfront location."  The elegant new venue features an outdoor ceremony site, baked granite staircase leading down to the outdoor area, a gorgeous suspended deck for cocktail hour or reception, and a ballroom with floor length windows offering panoramic views of the river.  
So corporate events and meetings planner, don't hesitate or wait, plan your next corporate retreat at Leopold's Mississippi Gardens!