The season of giving is upon us! Start checking off names on your holiday gift list when you shop at some of our favorite stores in the Arbor Lakes Shopping District in Maple Grove. This shopper's haven features endless gift options at more than 200 popular retailers and boutiques.
Shop the Plaid Market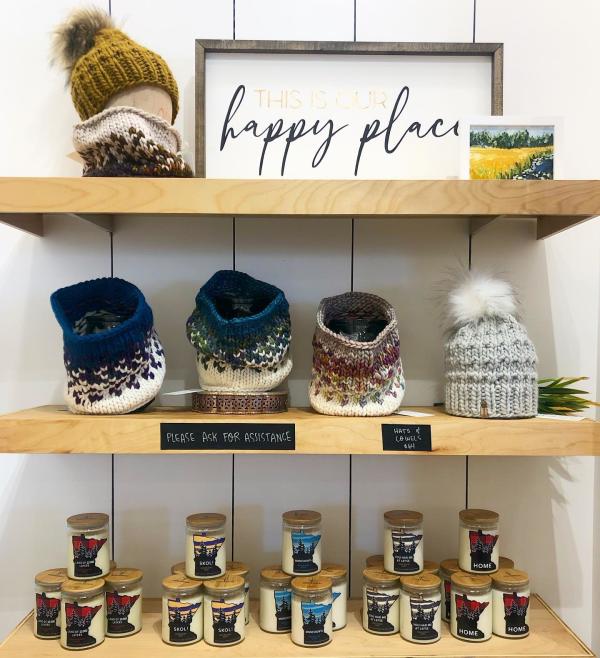 Kick off your holiday shopping season at the 3rd annual Plaid Market at The Shoppes at Arbor Lakes! More than 30 local vendors and makers will showcase their expertly crafted products, including home decor, art, jewelry, clothing and more. Start shopping Friday and Saturday, Nov. 26 and 27, 2021, and Friday and Saturday, Dec. 3 and 4, 2021. 
Unique Stores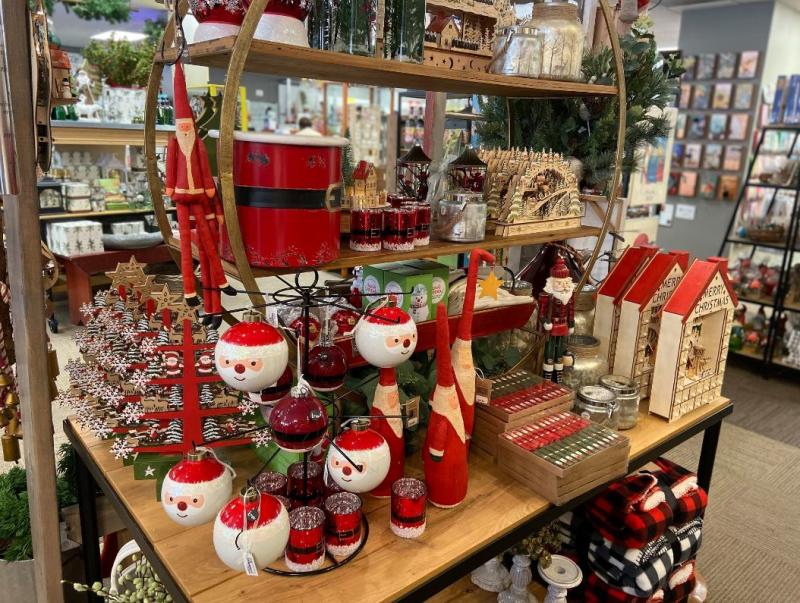 For holiday shopping, start with a visit to GoodThings, where great things are always happening. The store impresses casual shoppers and life-long customers with its unique selection of traditional and trendy home goods products, clothing, jewelry and gift items. It blossoms with seasonal products and has a plethora of gift options for kids and pets. Pick up a beautiful wall hanging, seasonal wreath, plush throw pillow, cozy blanket, fun cat or dog socks, or picture frame to gift someone special. 
Just a block or so from Goodthings is Fox Run - a fantastic new store that features items by local Minnesota makers. You'll find cheeky greeting cards and wall hangings, artisan soaps, candles, and beauty products, felt decorations, bags, t-shirts and fannels, magnets, and more. This boutique store features endless gift options for everyone on your list. 
National Retailers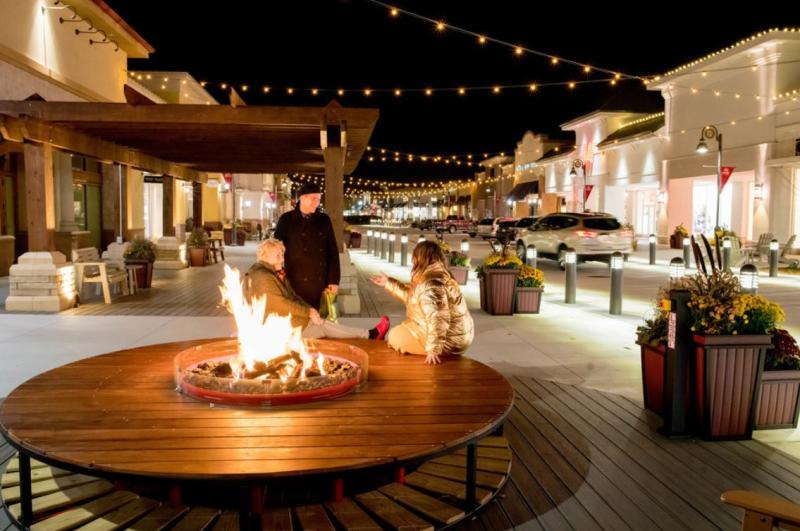 Sometimes, you want to shop at a store you already know and love. Luckily, The Shoppes at Arbor Lakes includes many of your favorite national retailers, as well as boutiques. Make a plan to browse the reliable gift selections at stores like Williams-Sonoma, Bath & Body Works, White House Black Market, H&M, Talbots, Maurices, Express, and many more - all within steps or blocks from each other. View The Shoppes store directory. Also, enjoy the newly restored shopping area with new walkways, hanging lights, and adirondack chairs surrounding different fire pits. 
Clothing Boutiques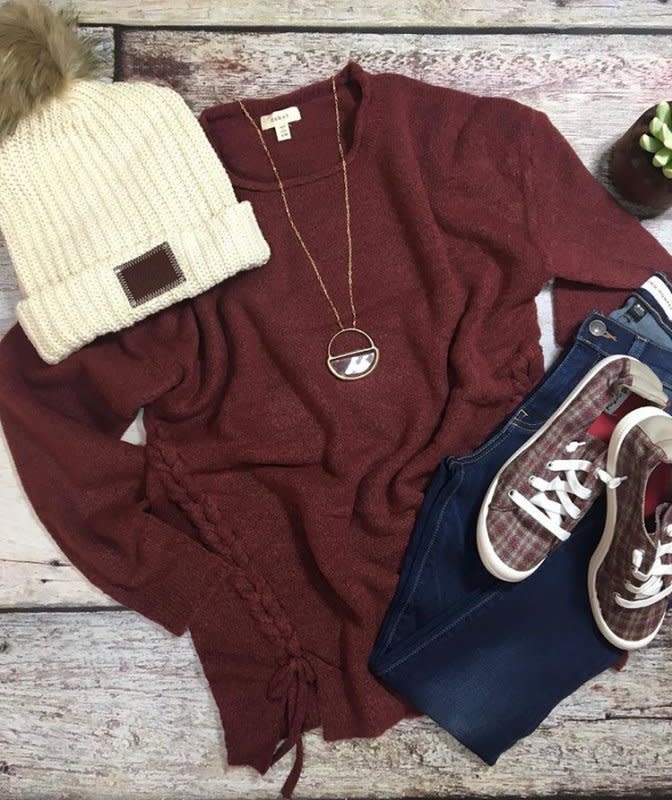 Specialty clothing stores are as popular as ever, and Apricot Lane is one of the best can't-miss boutiques in the area. The shop showcases smart and fashionable clothing, apparel and accessories for women of all ages. Each designer-inspired piece is carefully curated with styles picked by the owner to reflect the vibe of the local area, and new styles arrive each week. An intricate knit sweater, soft-spun hoodie, or oversized cardigan could be your best friend's favorite gift this year.
For even more great boutique discoveries, stop by Flaunt Accessories, a locally owned shop that's open the third weekend of every month. There'll you'll find unique and trendy scarves, wraps, jewelry and scarves.
For the Outdoor Enthusiast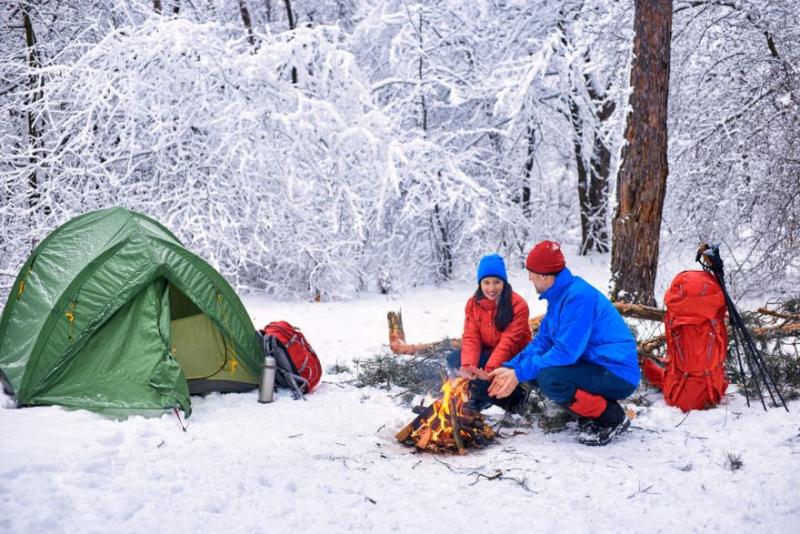 Minnesotans are an active bunch, especially this year when getting outdoors and getting fresh air and so important. Head to DICK'S Sporting Goods and REI, both in The Fountains at Arbor Lakes, to find the perfect gift for those with a passion for camping, running, skiing, fishing, golfing, rock climbing, yoga and more. Neat stocking stuffers include wireless headphones, sunglasses, micro flashlights, travel games, and portable chargers. REI also offers classes that make a great gift, such as Winter Camping Basics, Cold Weather Cycling, Fun on Fat Bikes, and Learn to Climb Class. Check the online schedule for official classes and locations.
Scented Candles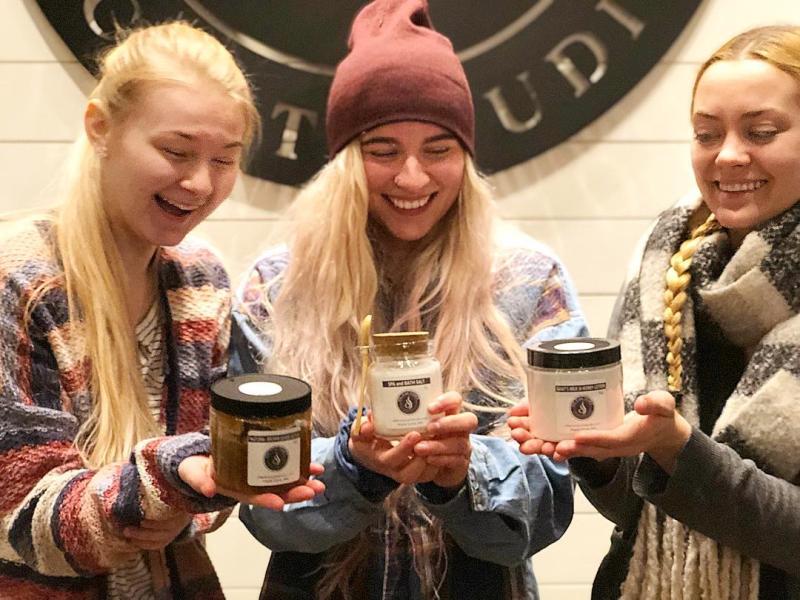 Seasonal candles always make a great gift, but how about creating a unique scent to gift someone special? At Olfactory Scent Studio,you can participate in custom blending to create your own personal fragrance (or for a friend). Browse the 100+ fragrances available, such as Balsam Fir, Chai Tea, Candy Cane, Pecan Pie, Brown Sugar, Campfire,  Cranberry, Hot Cocoa, First Snow, Santa's Pipe, and many more. Select one scent or blend a few together for a unique creation! A Scent Stylist will guide you through the process. Choose the form the scent will take, such as a hand-poured soy candle, reed diffuser, room spray, body scrub, and other products. Read more about Olfactory's unique blending process. 
Games & Toys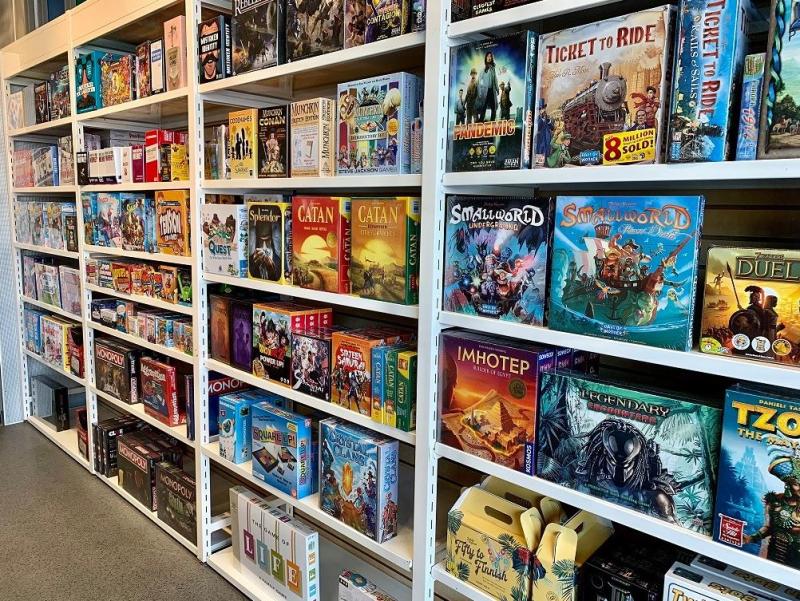 For fun and entertaining gifts for kids, teens and adults, check out local shop Grey Duck Games & Toys, which features an unmatched selection of classic and new games and toys. Shop early to browse the new assortment of science games and products like the Doodling Robot, Dragon Robot and Snap Circuits. Kids will go nuts for Melissa & Doug products, Socker Boppers, and Crazy Aaron's Thinking Putty while adults will give into nostalgia when they receive a classic game like Mancala (the oldest game in the world), mini-Asteroids, or classic toys like juggling balls, yo-yo's, and boomerangs. Grey Duck also features a giant wall of board games to choose from.
Sweet Treats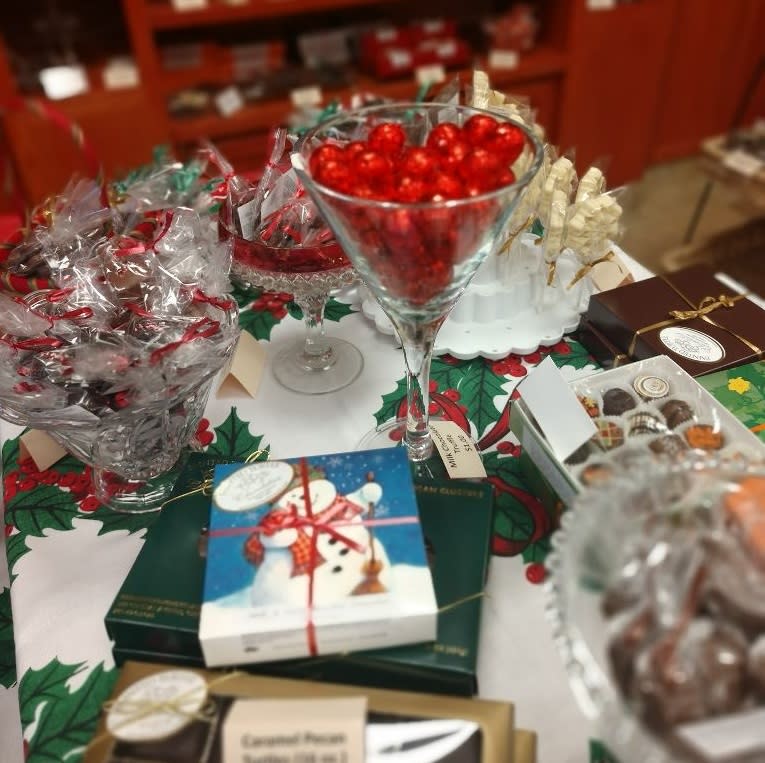 During the holidays, all bets are off when it comes to sugar, and Painted Turtle Chocolatier will help satisfy your friends' and family's sweet cravings. Artisan chocolates are perfect for stocking stuffers, host/hostess gifts, and treats for coworkers. Check out the molded chocolate Santas, snowmen, and snowflakes! Some of the most popular items include chocolate-covered potato chips, sea salt caramels, and assorted chocolate boxes. Painted Turtle also has a delicious offering of chocolate-dipped goodies including chocolate-dipped graham crackers, marshmallows, pretzel rods, and Oreos. While you're at it, make a stop at Maple Grove's Indoor Farmers Market for more artisan goodies that also make great gifts! Local farmers, bakers and artisans gather at the Maple Grove Community Center twice in November and twice in December.

There's so much shopping to be had in Minneapolis Northwest, and we would love to hear what other stores and gifts you find. Post your photos to Facebook, Twitter and Instagram using the hashtag #WeLoveMNW!